This shop has been compensated by Collective Bias, Inc. and its advertiser. All opinions are mine alone. #PlantBasedHydration #CollectiveBias  
I used to be the WORST at staying hydrated. I've gotten better about finishing a few bottles of plain water throughout the day, but sometimes that's just too boring. Anyone else agree? Recently, I switched up my usual plain water routine by adding in V8 +HYDRATE™ and let me just tell you, it's a game changer!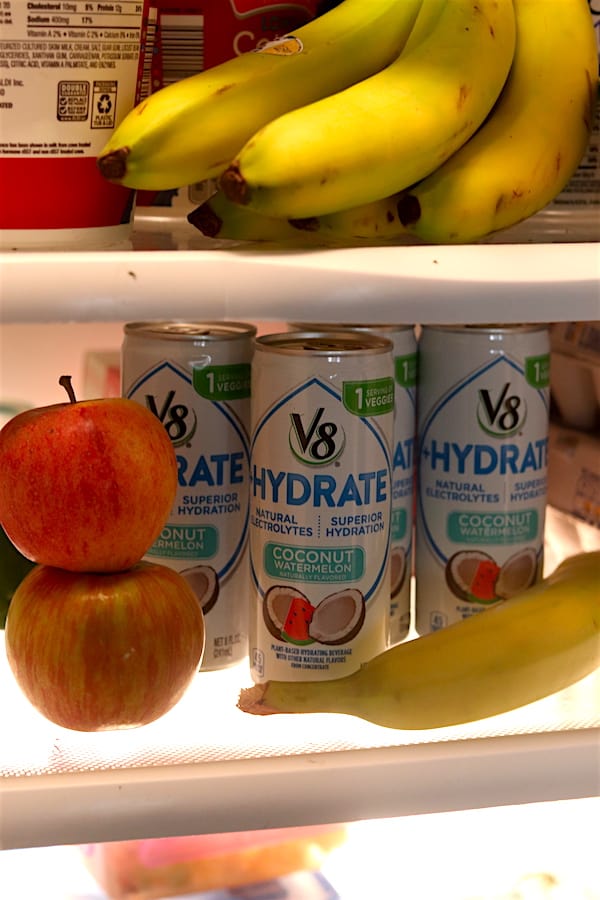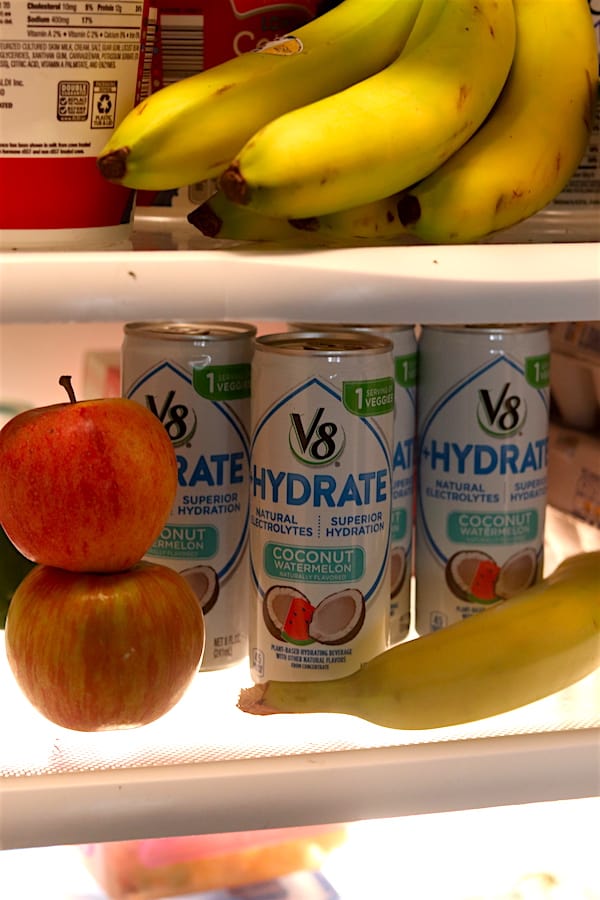 V8 +HYDRATE™ is a plant-based hydrating beverage that offers superior hydration with natural electrolytes from sweet potato juice. I've been called the sweet potato queen more than a few times during my life, so this drink was basically calling my name! I'm also a huge fan of squeezing in a little extra fruit and veggies where I can! Each can has 1 servings of veggies with only 45 calories, no artificial sweeteners or added sugars, and is GMO and gluten free. Since I love V8 +HYDRATE™ so much I wanted to share with you three ways that I easily incorporate it into my routine.
Firstly, I always keep two cans at work. I can't tell you how many times I've brought one to work, drank it, then forgot to bring one the next day to replace it. When you always keep a back up this problem is solved! Plus, it's so important to stay hydrated during the work day to ensure your mind and body are in tip-top shape for whatever comes your way.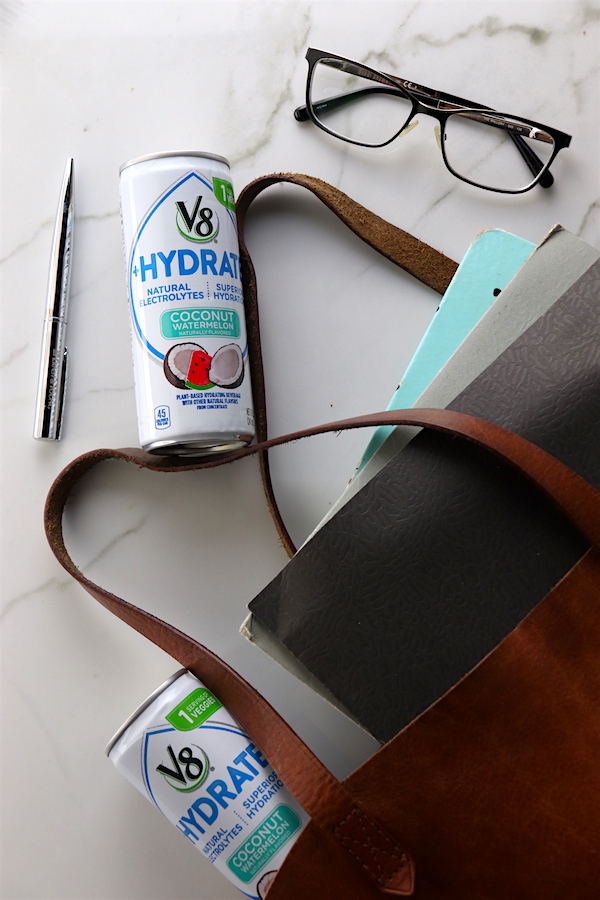 Secondly, make a grocery list and add V8 +HYDRATE™. If I don't have a list when I'm getting groceries chances are I'll forget like 80 things. Okay, that's a little bit of a stretch, but you get the idea. If you write down what you need, like V8 +HYDRATE™, you'll be sure not to forget!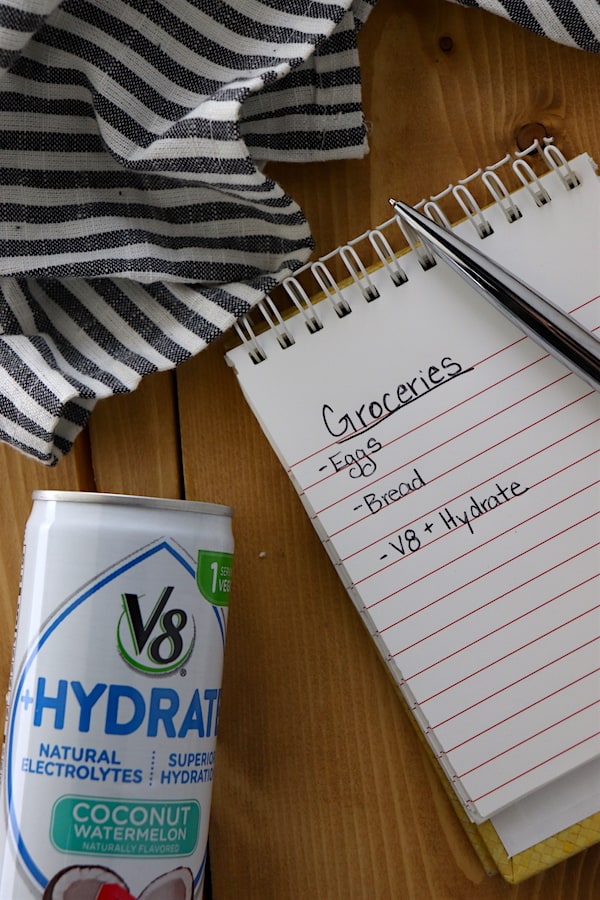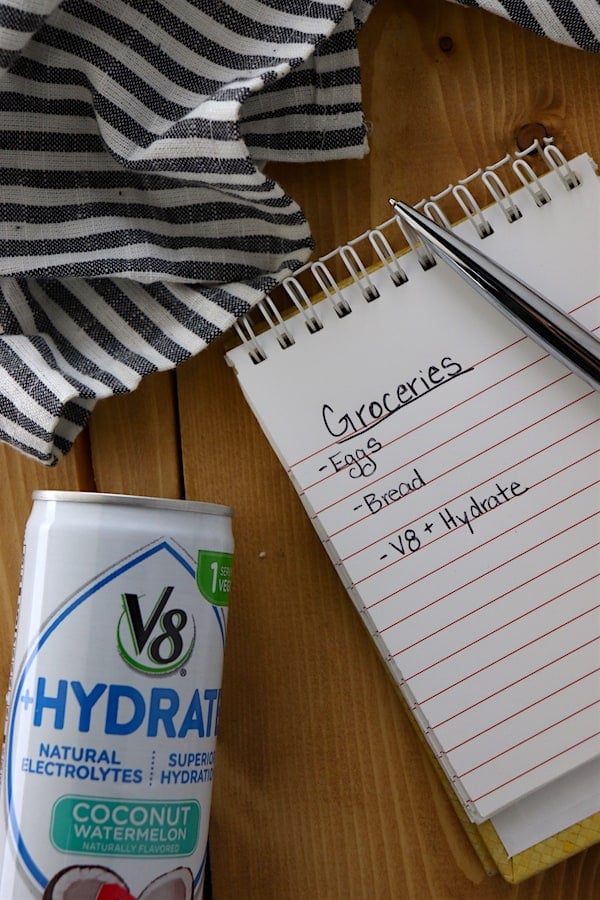 Thirdly, don't forget about beverages when you meal prep! I like to add my V8 +HYDRATE™ to my afternoon snack. The fabulous flavor gives me the little afternoon pick-me-up that I need, without having to drink a cup of dehydrating coffee! Another great place to plan in V8 +HYDRATE™ is before or after a workout. It's the perfect way to hydrate and give your body some natural glucose, which is its preferred fuel source. That goes for both men and women! So ladies, let's pass along the info, okay?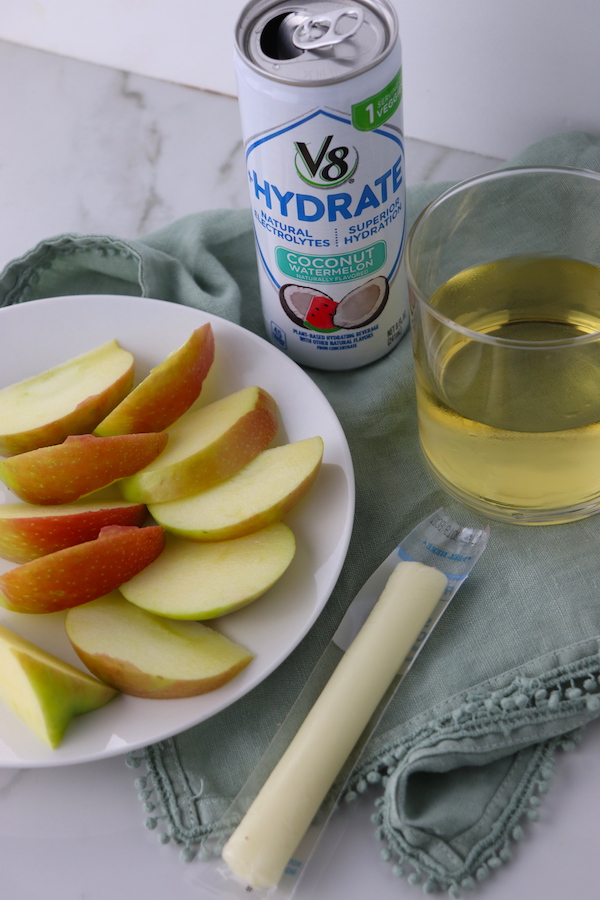 I also love that it was so easy to order from Amazon. Seriously guys, Prime that stuff and get it in TWO days without ever having to leave your house. To make it even better? Get 30% off V8 +HYDRATE™ on amazon.com using the promo code 30V8Hydrate1. Good while supplies last! They have 3 phenomenal flavors: Strawberry Cucumber, Orange Grapefruit, and Coconut Watermelon. The hardest part will be choosing which one to try first! Head here to grab your own V8 +HYDRATE™ and don't forget that promo code: 30V8Hydrate1! V8 +HYDRATE™ is also available for purchase on amazonpantry.com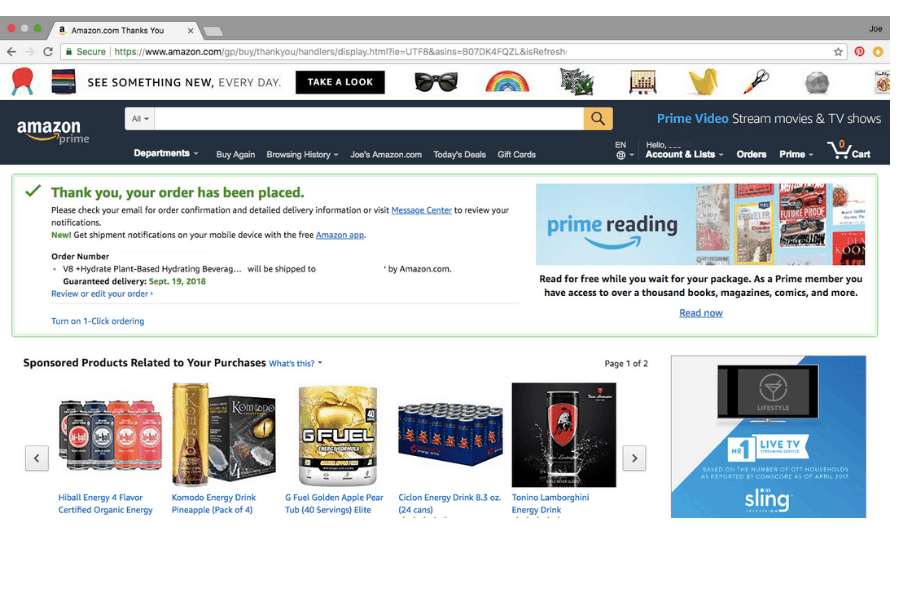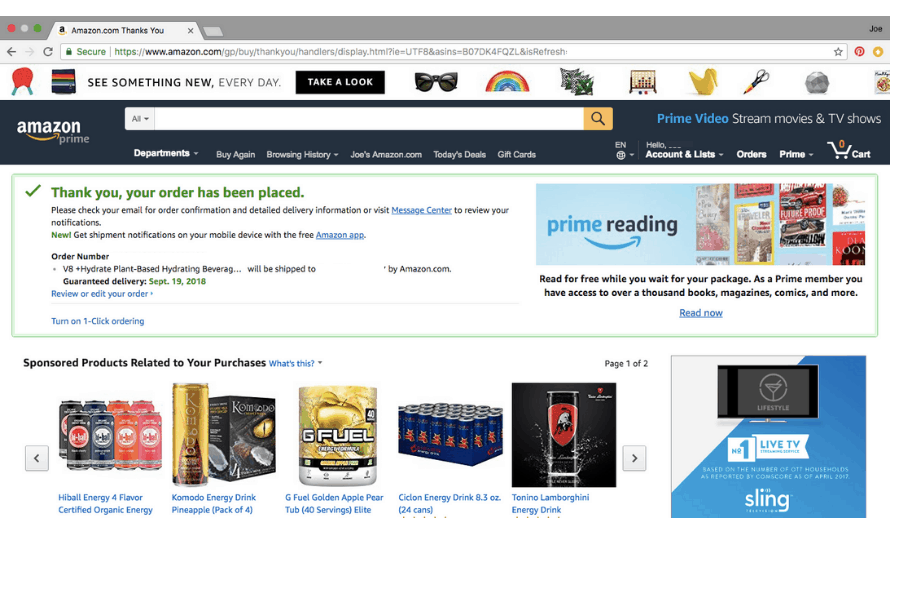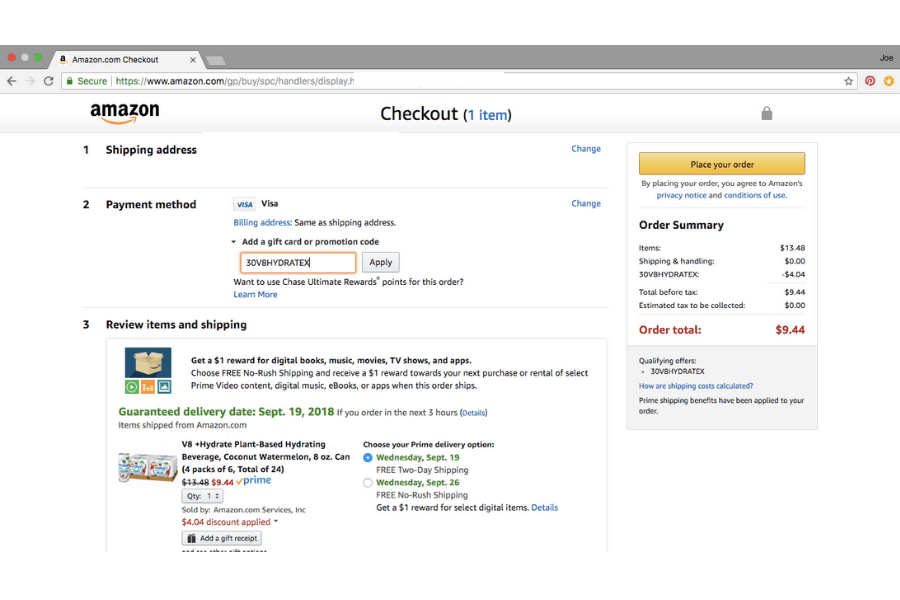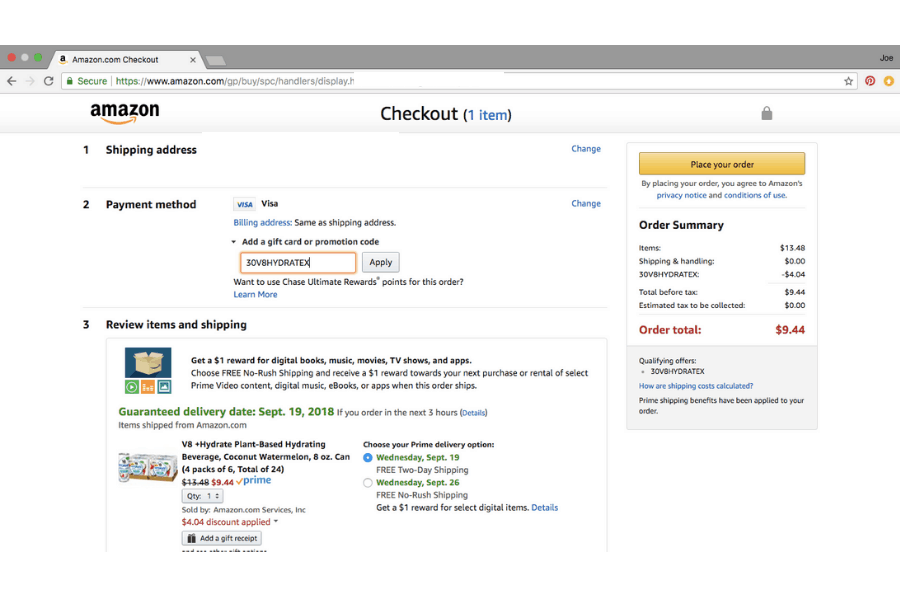 I can't wait for you guys to try this stuff and let me know what you think! I'm seriously addicted!
Happy Eating,
Colleen