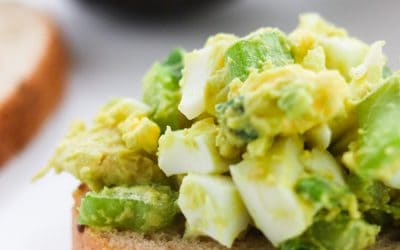 I feel like lunch gets treated like the awkward middle child. I mean, breakfast is always touted as the most important meal of the day and dinner is usually the most elaborate. And then... there's lunch. But no more! No longer will lunch take a...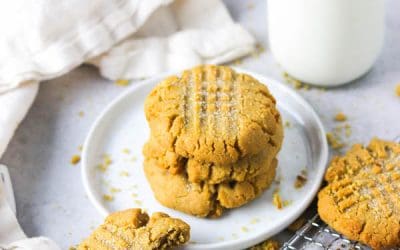 Soft, chewy, and full of peanut butter flavor! These small batch peanut butter cookies make only ~10 cookies and are done in 20 minutes! In my house it's just myself and my husband, Joe. Due to that, sometimes we don't need 3 dozen cookies laying...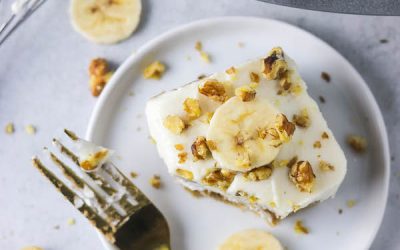 There is never a wrong time to eat this banana slice cake. As a breakfast, as a banana birthday cake... fair game! Moist, delicious and with a light & creamy greek yogurt frosting this cake is a total crowd pleaser! You'd never know it's packed...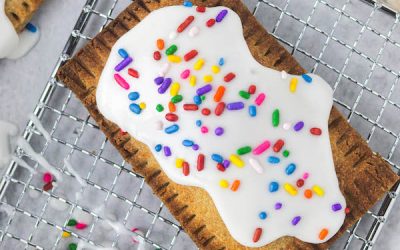 These homemade vegan pop tarts are an easy way to recreate a childhood favorite. They're with simple ingredients you can find in your pantry and totally customizable to fill with whatever you have on hand! Why Make Vegan Pop Tarts? When I set out...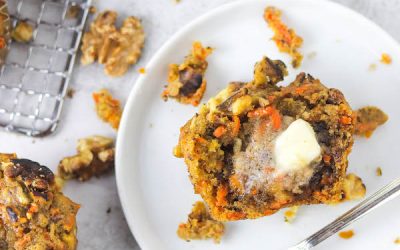 Like banana bread and carrot cake had a baby! Not only are these banana carrot cake muffins insanely delicious, but they couldn't be easier to make, are prefect for meal prep and are freezer friendly. We have a very old, very top secret family...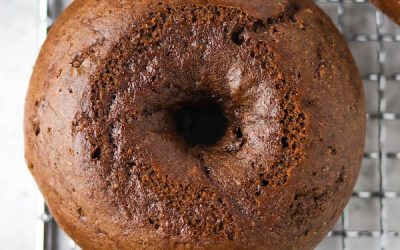 These chocolate protein donuts are so soft and cakey, plus they not satisfy your sweet tooth but they're packed with protein to keep you FULL all morning! Now, I'm totally a fan of regular donuts, too, don't get me wrong. I mean, NOTHING takes...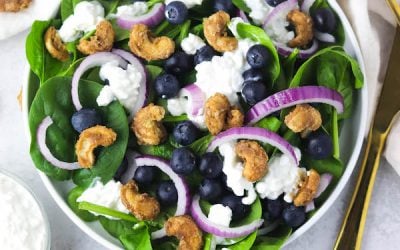 Say good-bye to boring salad with this spinach blueberry salad with candied cashews! It's bursting with flavor and packed with nutrition. I could eat this crisp and refreshing blueberry spinach salad on repeat and NEVER get sick of it! Why I Love A...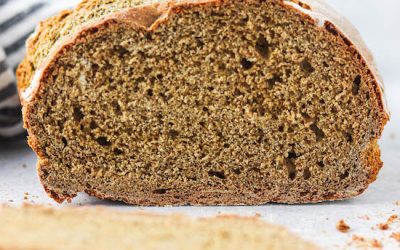 I used to think baking homemade bread was intimidating.... that is until I made this honey buckwheat bread. So easy, so delicious, I'm not sure I'll ever go back to buying it! Why This No Yeast Bread Works During my quest to find the perfect, EASY...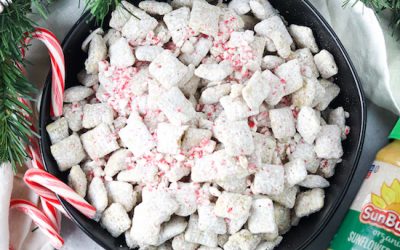 During the holiday season I can NOT get enough of any sort of chocolate mint candy combo and this Christmas puppy chow (AKA reindeer mix!) always hits the spot! White Chocolate Puppy Chow The first step towards making anything seasonal, I feel, is...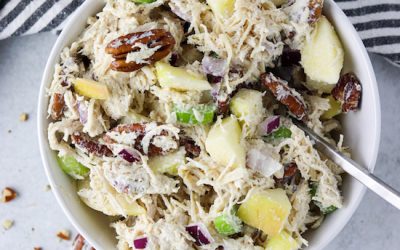 If you could only have one lunch for the rest of your life what would it be? For me, I think I'd have to say chicken salad. More particularly, this pecan chicken salad with apples. I love chicken salad because it's SO versatile! Plus, usually I...
Plenty of more recipes to read…