Have you been hating on your body for so long that you can't even imagine what it might feel like to think about your body differently?
You avoid getting your picture taken…or plop yourself directly in the back of a group photo.
Seeing yourself in the mirror feels like a gut punch.
You're body checking throughout the day…have you gained weight?
Body positivity sounds all well and good for other people…but how do you do that when you don't like what your body looks like – or feels like – today?
Gorgeous: this post is for you.
In this blog post, we'll cover what it means to have respect for your body and how to cultivate it over time. Here's a preview: respect for your body isn't the same as glittery, ignore the reality of societal norms, body positivity.
And if you're new around here: welcome! My name is Colleen, I'm an Intuitive Eating dietitian and I help people to kick diets to the curb once and for all. It ain't easy work to tussle with diet culture, but you're worth the effort to live a life without food rules. And with the SociEATy, I can help you to get there faster and with fewer bumps in the road.
Part of the journey of Intuitive Eating is learning to have a more positive relationship with your body and to develop body respect. Let's jump right in!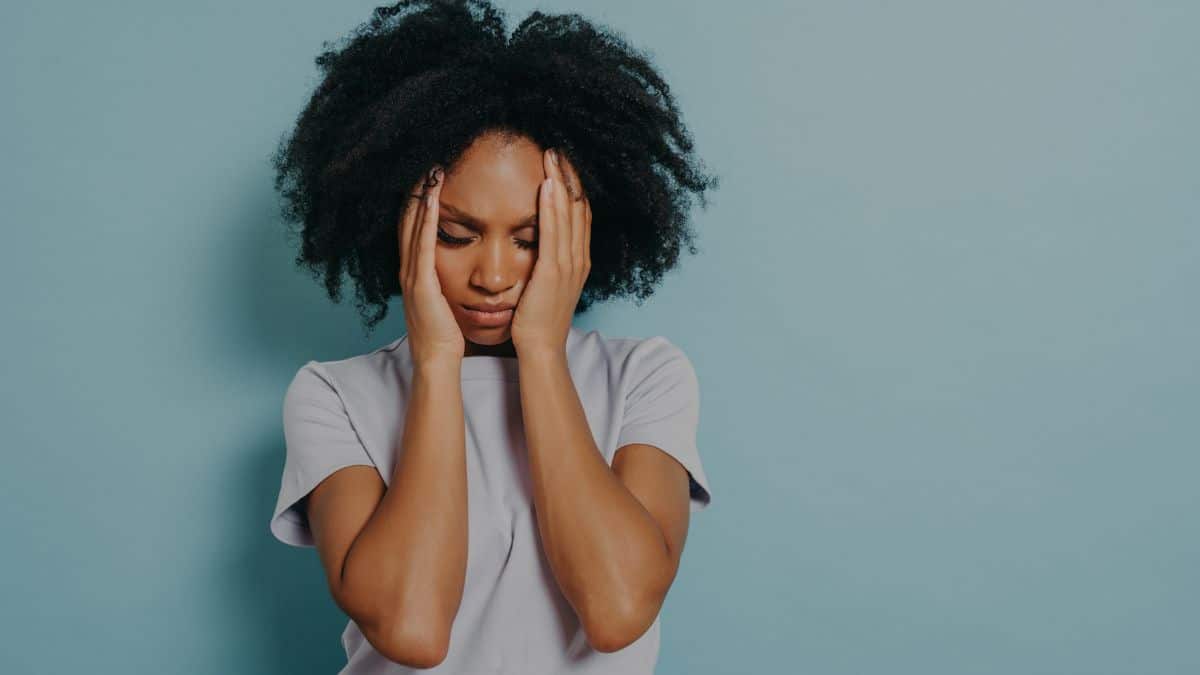 What is body respect?
Having body respect is about treating your home – your one and only body – with kindness and honoring her needs. It is about no longer letting your body hold you back from living your life or equating your size to your worth (your weight is not your worth, BTW).
What is NOT body respect? Body respect isn't about loving the way you look 24/7 or maybe even at all. But, body respect is knowing that your body is good, regardless of what it looks like.
Body respect is also letting go of viewing your body like an object. We are learning to have a constructive relationship with our bodies and to reduce body dissatisfaction.
Body dissatisfaction is learned because of the unrealistic beauty standards that are ever-changing. "Perfect" white, cis, young, thin able-bodied women are the stars of movies, advertisements, and novels while the supporting role or even villains might be played by people in larger bodies.
The thin ideal is everywhere in subtle (and not so subtle) ways. These insane standards are so normalized that companies may not even be aware they're perpetuating these beauty standards and fatphobia, and you might not either as the consumer.
The pervasive desire we see now for thinness is only a recent phenomenon we have seen in the last 200 years which started from the transatlantic enslavement of Black people, racist ideas about their bodies, and purity culture. If you're interested in learning more about the history of fatphobia stemming from racism then check out Fearing the Black Body: The Racial Origins of Fat Phobia by Sabrina Strings and Da'Shaun Harrison's Belly of The Beast.
Why is it important?
Our beauty standards are arbitrary and inconsistent. Body dissatisfaction is learned in relation to these beauty standards.
But – here is the good news – if we learn body dissatisfaction, we can also UN-learn it. Even if you're thinking "that can't be possible for me, Colleen, I'll always hate my body" stick with me.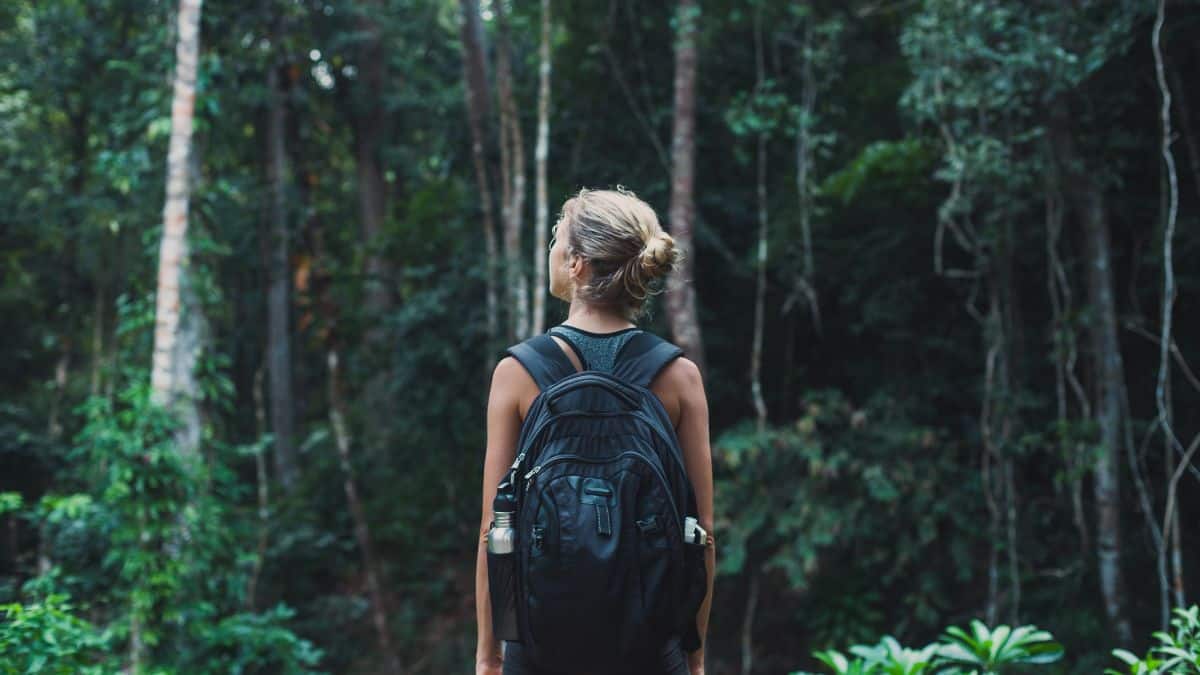 When to begin?
Right away, my friend.
You must address body image at the beginning of your non-diet journey. It's like the foundation of a house. Skip over this and all of your hard work will come crumbling down. This may surprise you, but I recommend starting to work on this even before you change anything with the way you're eating!
Pro tip: don't expect to jump from body hatred to rah-rah positivity. Instead, I teach my clients a stepwise process to take to get to body respect…which is the ultimate goal instead of that 100% positivity that social media makes us think we need to strive for (but isn't realistic). Most people just want to think of their body LESS! No one loves the way their body looks 24/7. If they do, I'm calling their bluff.
How long will this take?
Unlearning the lies of diet culture is ongoing work. It's not a one-and-done thing. This is something that will span your entire non-diet journey.
As long as diet culture exists (it's not going anywhere anytime soon) it'll be important to work on body respect to fight diet culture influences. It's just that as you work on this and get the hang of it the "work" gets waaaay easier!
Let's talk about concrete action steps you can take, starting today.
How to show your body respect
Here is a round-up of ideas to cultivate true respect for your body. Feel free to start with any of these; you don't have to begin with #1.
Detox your social media of anyone who makes you feel less-than after viewing their content. Take a moment right now to open up your social media and unfollow or mute 10 or more diet-y accounts that make you feel negatively about your body. This does not have to mean you're cutting this person out of your life. This does not even mean the person is doing anything wrong. What matters is its content that isn't serving you and it's time to get rid of it.
Pause on social media. You may even delete your social media apps for a while and just take a break. Use this newfound time to tackle some of the other suggestions on the list as they resonate with you. 
Make a list of characteristics about yourself that you're proud of that have nothing to do with your body. Are you funny as hell? Write that down! Maybe you are a good listener, wicked smart, have an outstanding work ethic, or are an amazing mother.  If you're struggling to come up with anything, think about some non-body compliments you have received or you can try asking a friend, family member, or loved one to name a few for you.  Take a moment to write down 8-10 reasons that you're awesome. Yes, you CAN think of that many, I know it!
Write down positive affirmations on sticky notes and post them around your house, especially on mirrors. Reference your list from the previous step for lovely (and true) things to celebrate your amazing self. 
Buy clothes that fit your body right now. These days, I wear a daily uniform of clothes that feel good to wear and I have far less anxiety about picking out the outfit of the day. 
Visit your local library…or add-to-cart. Find a book that helps you to understand how much of your understanding of your own worth is tied by society to your body shape and size. A book that I highly recommend reading is More Than A Body By Drs. Lindsay and Lexie Kite. In fact, you can meet Dr. Lindsay on a recent podcast episode I had with her. 
Learn to listen to your hunger & fullness cues to properly nourish your body so that it can feel its best. Would you expect your dear dog to go on a long walk without breakfast? Or your niece to make it through kindergarten without lunch and snacks? You too deserve to be nourished each and every day, no matter what you ate yesterday or weigh today. 
Squash your inner negative Nancy. Really start to take note of the way you're talking to yourself. Most of the time we don't realize how much of a bully we are being to ourselves because it's just so normalized. If we let this continue it'll only cause further feelings of inadequacy about ourselves and our bodies. 
Encourage others to find body respect. One of the reasons SociEATy members make such great success is because it's a community. And by giving other people advice and support you unknowingly give yourself the advice and support you need too. It's hard to give ourselves the advice we need but easier to give it to others. But we benefit by proxy!
Say yes. To the dress, the haircut, the date…whatever it is that you've been waiting to do because you weren't at your goal size. Start living now and say yes!
Say no to the scale. I recommend getting rid of any tool or device that upholds food rules or welcomes diet culture to your home. This may involve deleting tracking apps from your phone, saying no to completing the circle on your Apple Watch, and giving your scale to the local thrift store. 
Move joyfully. Instead of exercising because "you should", explore options to find a movement that you actually enjoy doing and feel better afterward. Somedays this might be a calm walk over lunch or a gentle stretch before bed. On other days it might be a more intense aerobic class…move in a way that celebrates what your body can do, right now, as opposed to punishment for something that you ate or said about yourself. 
Get support. This stuff isn't easy! Unlearning potentially decades of diet culture B.S. can feel like swimming upstream of a river when you're also wearing jeans and a huge sweatshirt… not exactly easy! Members of The SociEATy are always getting support and encouragement from one another to not only make this whole process easier and feel less lonely but to also find respect for your body faster.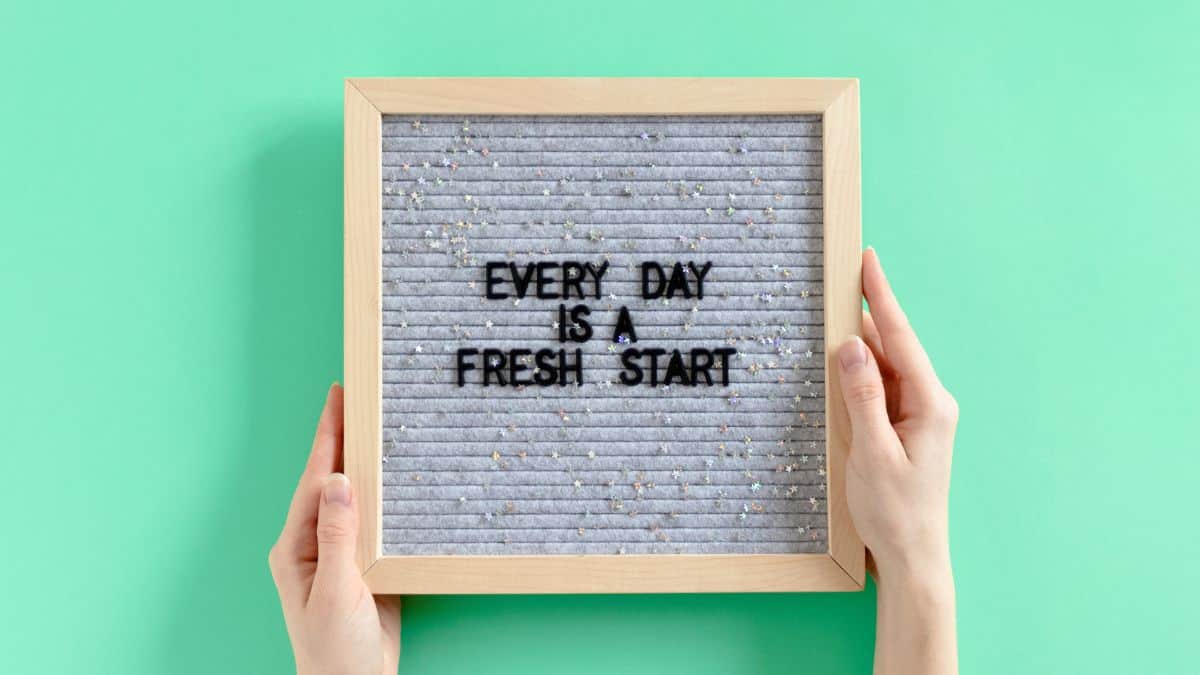 Hard days are still coming
I hate to be the bearer of bad news…but this work isn't able to protect you from all bad feelings and hard days. Building body resilience means that tough body image days come less often. But, they'll still happen. That's completely normal. But these days no longer derail you like they once did.
When they do, one of the first questions I often ask clients is "what else is going on?" Often we use our bodies as a scapegoat. We misattribute our negative feelings and project them onto our bodies, causing challenging body image. We do this to avoid feeling our feelings because they're hard and many times uncomfortable. Our bodies become a dumping ground for our difficult feelings.
Is the issue with your thighs? Or is it that you're feeling inadequate at work?
Is the issue your belly rolls…or is it that you're feeling disconnected and discontented in your relationship?
Have you been scrolling on social media and are feeling triggered by video after video of people in normative bodies seeming to have a perfect life?
When you're struggling with a challenging body image day, ask yourself what else is going on, truly and deeply, to peel back the layers of that body image onion.
Key takeaways
I do recognize my own cis, thin, young, white, able-bodied privilege in discussing the concept of body image. I do not know what it is like to not be able to go the next size up in a store because I'm at the top of the sizing chart. I don't know what it's like to worry about not fitting into an airplane seat. I have never been told by a doctor to lose weight for any condition. I am believed and respected due to my size. As a result I've worked to create an inclusive, diverse community of both members and guest experts to help guide your non-diet, body respecting journey inside of The SociEATy.
As much as I wish I could give you a handful of worksheets to complete and then *poof!* your body image woes would be cured…that's just not reality.
Learning to respect your body takes work. And practice. But gosh by golly… it's freakin' worth it!
Think of this work like going to therapy…your struggles won't magically be solved in one session. It takes time. It takes work. You can gather some really great tools, but it's the continual practice that allows you to make the most progress towards your goals. In this case, your food freedom goals of respecting your body.
Remember the first time you tried to use chopsticks, ride a bike, or even parallel park your car? All of these are examples of using tools…they all probably felt awkward as hell at first. But with practice, things begin to feel more natural.
Letting Go Of The Goal Of Losing Weight [Free Ebook!]
Finding body respect is so important on an IE journey and for your overall health and well-being. But it can be scary! You might think "If I respect my body what is going to happen to my weight?!" "Is it just letting myself go?" I get it. I had those thoughts too and so did most of my clients. To help, I explain the science behind weight in this free ebook. It's your ultimate guide to understanding Intuitive Eating and how it may or may not impact your weight.
XOXO
-Colleen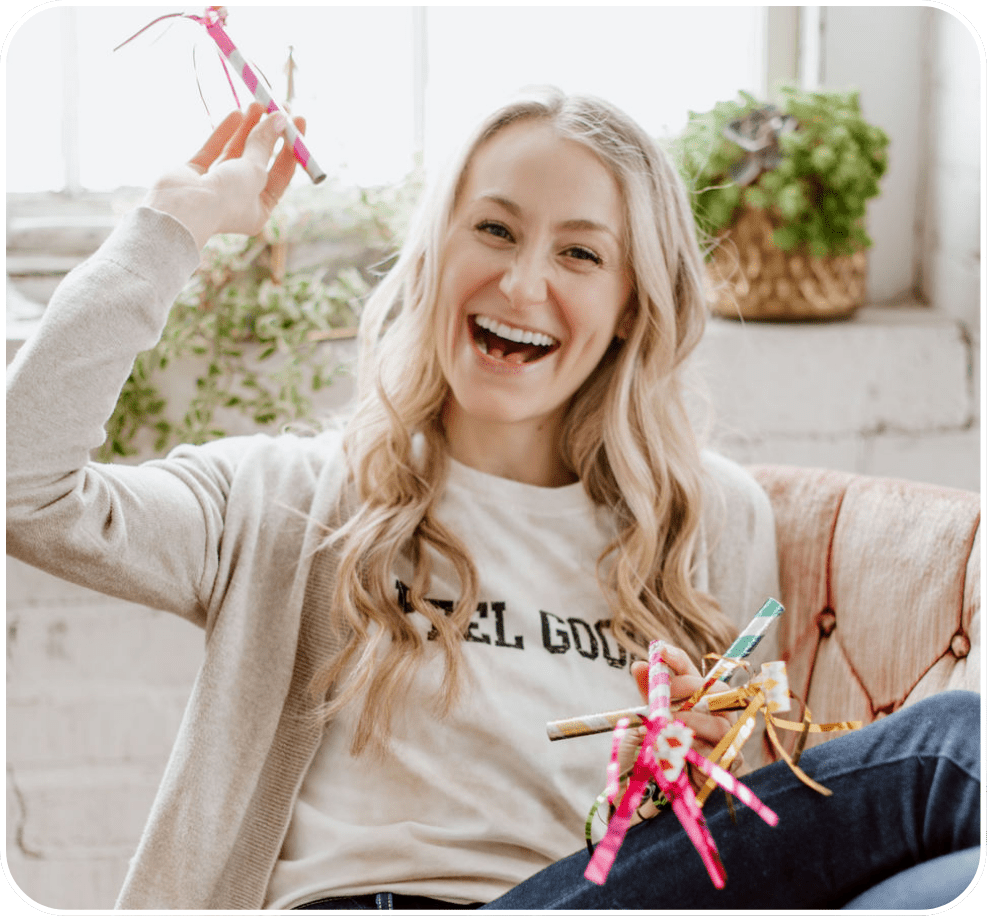 The SociEATy is your Anti-Diet safety net! Diet culture is appealing because of the community, structure, and goals. So it MAKES SENSE that it's hard to leave behind. I created the SociEATy—the community that actually EATs!—with all the GOOD things dieting has to offer baked in. So you don't have to free-fall into this new way of life!