If you follow me on Instragram (and if you don't head here now!) you know that every Wednesday I post a full day of eats in my stories as a What I Ate Wednesday series. I take you along with me as I eat throughout the day and give you the full 4-1-1. Now, I'm taking those snippets and extending them beyond their 24 hour 'gram life and bringing them to the blog!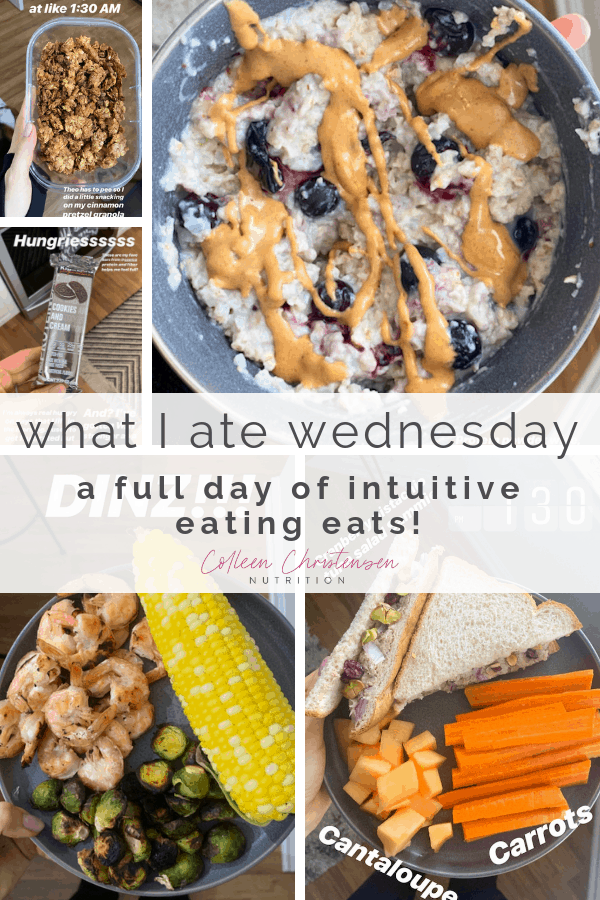 This What I Ate Wednesday actually started at about 1:30 am, when my little baby (beagle..not actual baby) Theo had to go pee. So I did a little snacking. I was hungry, it sounded good, so I went for some cinnamon pretzel granola. And you can find the recipe for that here.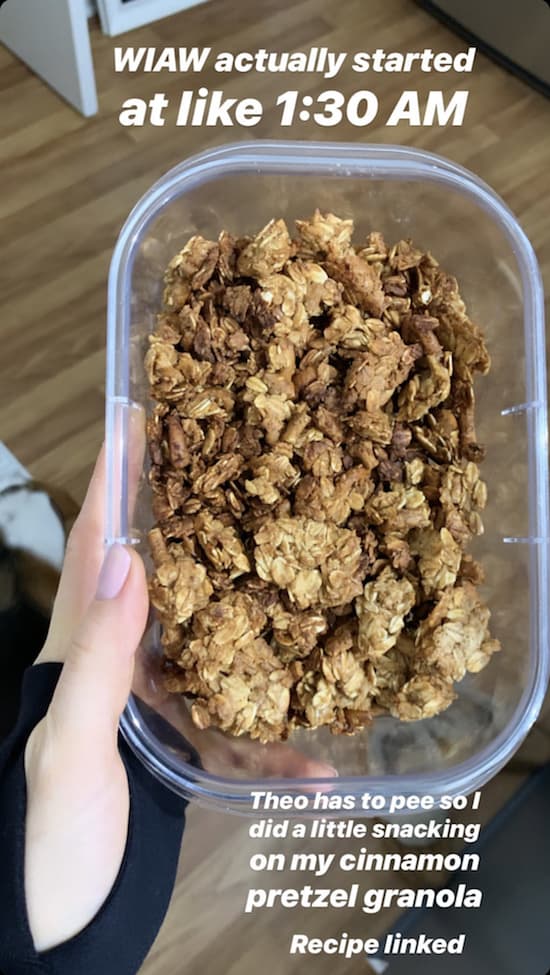 I went to an early morning workout class and had some cottage cheese after to re-fuel. Ate it right out of the container, no shame. My go-to workout class is Les Mills Body Pump. It makes me feel SO strong!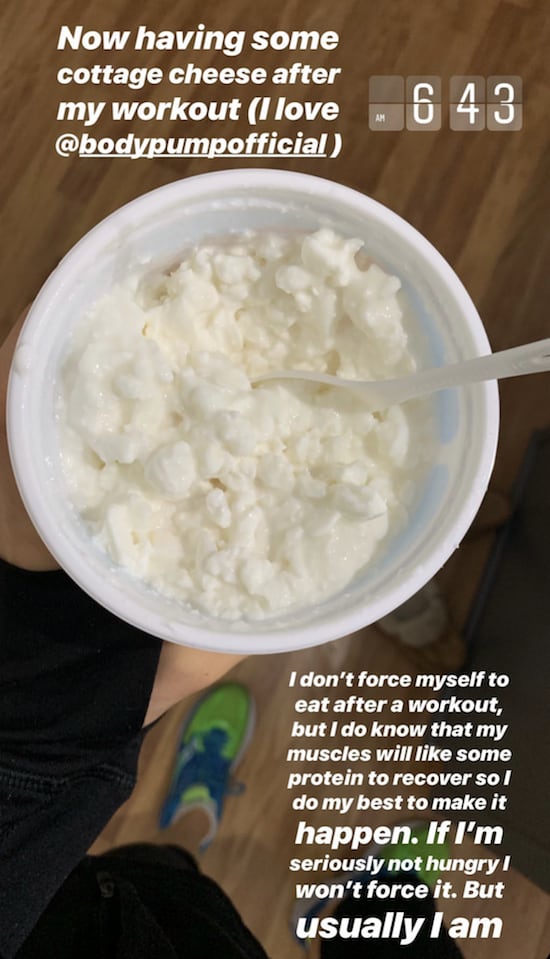 My bigger breakfast was a bowl of cauliflower oats loaded with toppings. I added some blueberries and nut butter. I also added a scoop of protein powder to help me feel full and my muscles to recover. You can find my full cauliflower oat tutorial here in an IGTV on Instagram. Of note, I do NOT reduce the oats. That's key! Just add a little riced cauliflower TO the oats for a little veggie kick.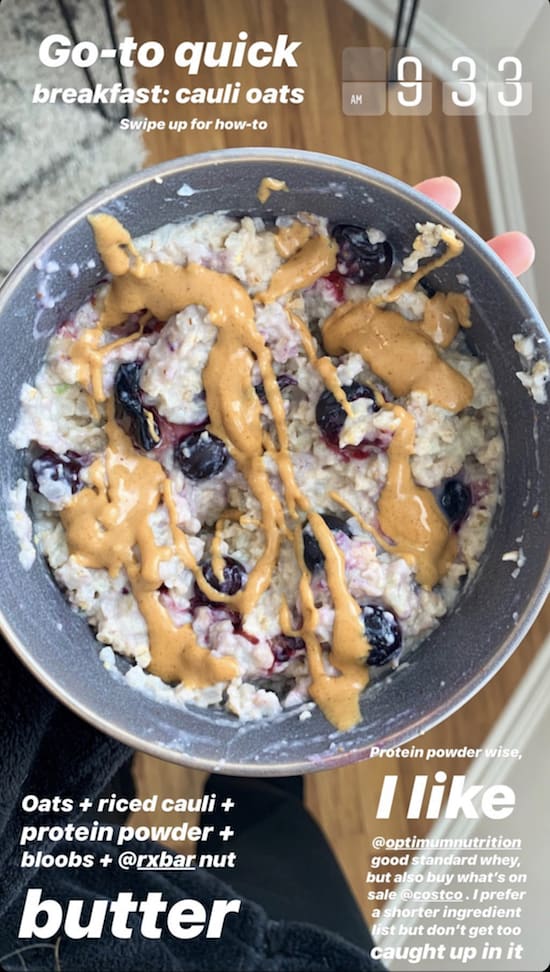 Next up, a protein bar mid-morning! I was still hungry so I honored that. These are my fave, I get them from Costco!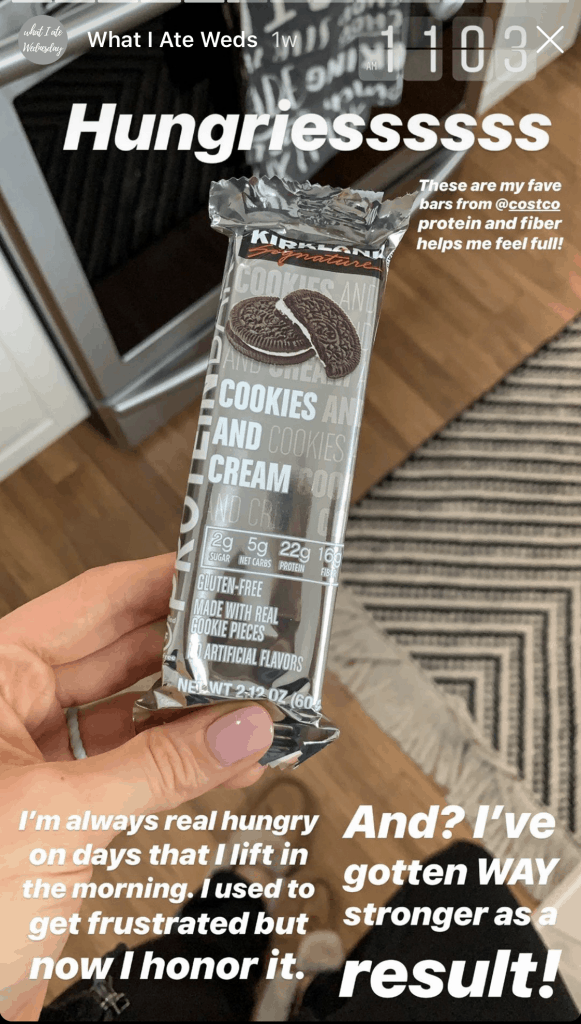 Next up, lunch! I had a cranberry pistachio tuna salad sandwich (recipe for the tuna salad here!) I also had some carrots and cantaloupe.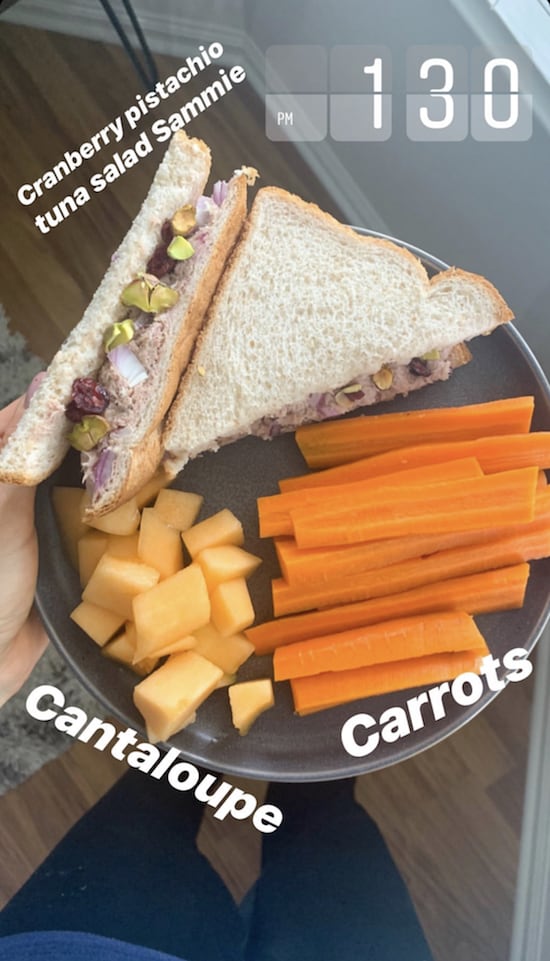 My standard afternoon snack is a yogurt with fruit and some granola. I had the same cinnamon pretzel granola, some bloobs and yogurt. For yogurts, I usually just picked based on the flavor. I don't really look at the fat %age. The flavors satisfy me more, but that's just me.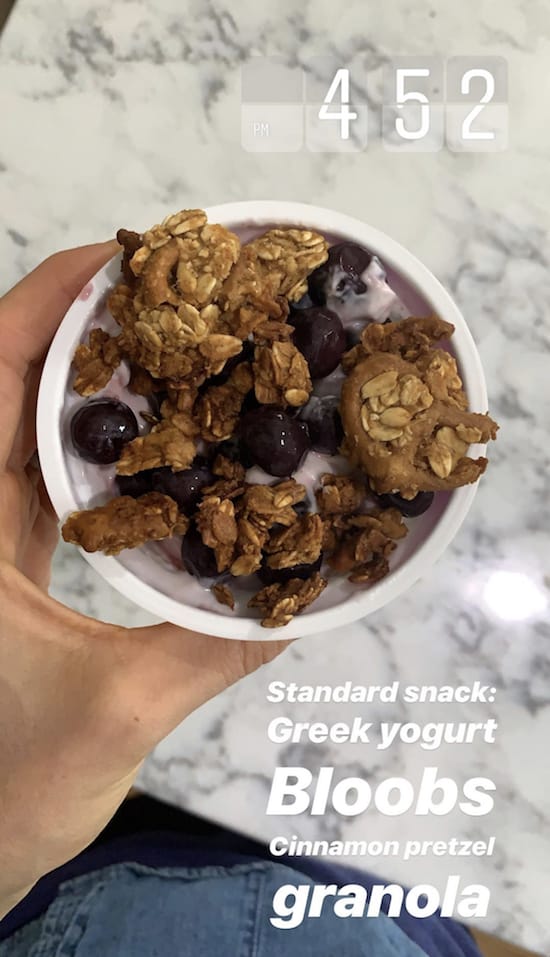 For dinner we had corn on the cob, grilled shrimp and grilled brussels sprouts. I added butter to the corn because, uh, yum, and marinated the shrimp in lime juice, garlic powder and honey before throwing on the grill for about 7 minutes. Brussels cooked on the grill for about 10-12.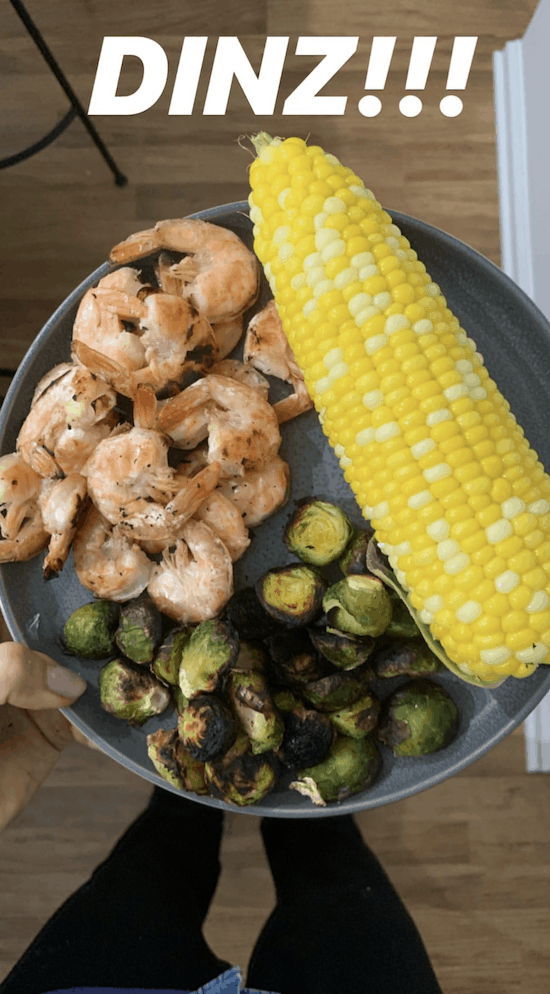 And that was a wrap! No dessert that night, some days I want it some days I don't. Okay, usually most days I have it, let's be real. But I listen to my body to tell me!
There you have it, this full day of eat for my What I Ate Wednesday! What do you think of having this on the blog? Do you want to see more of them live on here, beyond the 24 hours of Insta? Let me know!
XOXO
-Colleen