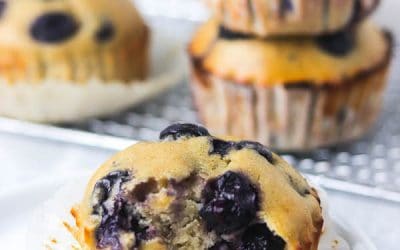 The perfect grab-and-go breakfast or snack! These blueberry protein muffins are packed with protein, use whole wheat flour, and no oil. I'm a muffin wo(man), for sure. They just make me happy! So, when I was working on this recipe I knew it had to...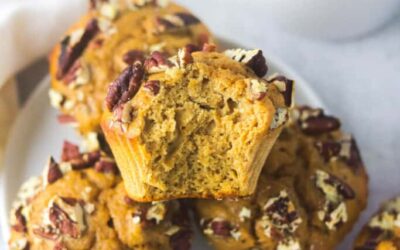 Full of pumpkin spice flavor and packed with protein! These fluffy and soft protein pumpkin muffins are the best way to start any day! I always debate with myself when the "right" time is to start eating pumpkin flavored, well.... everything!...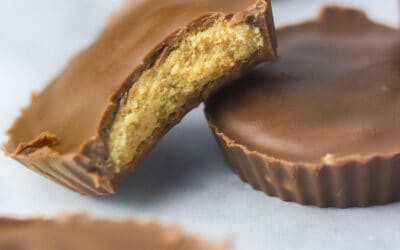 The most PERFECT peanut butter cup recipe that is a straight copycat of the Perfect Bar recipe for peanut butter cups! Satisfy your sweet tooth and nourish your body with loads of nutrition at the same time. How perfect?! Why Peanut Butter Cups Are...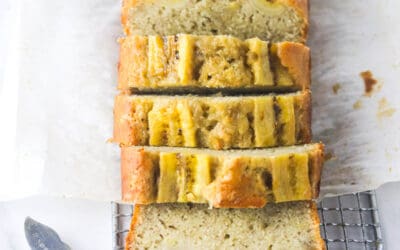 I don't say this lightly, because I know how many banana bread recipes there are out there... but this is the BEST dairy free banana bread recipe you'll ever use! Heck, it's the best banana bread recipe you'll use period. Dairy free or not! Every...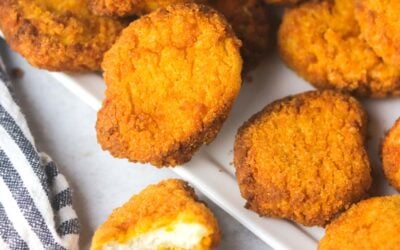 Perfectly juicy on the inside and insanely crispy on the outside, air fryer frozen chicken nuggets are a fast way to add some protein to any meal! It's no secret that I'm basically obsessed with my air fryer. Not only does it give the perfect crisp...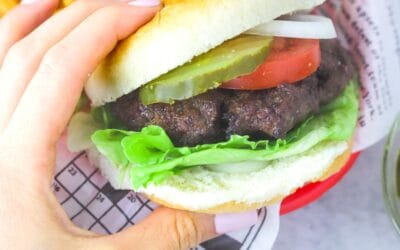 The easiest, juiciest burger recipe around! These air fryer burger patties can be made with beef or you can make them into air fryer turkey burgers. You can even use this recipe to make your own frozen burgers for the ultimate meal prep. How To...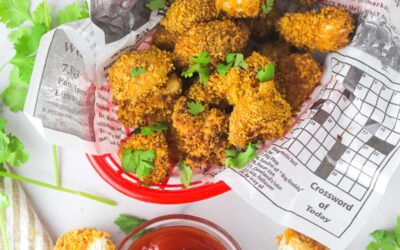 Perfectly crispy on the outside, yet juicy on the inside! These homemade extra crispy spicy chicken nuggets can be made at any level of heat or with a touch of sweetness added. Easy to make and ever easier to eat! A dish the anyone will love-...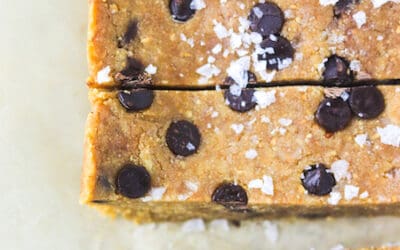 Packed with protein, made with no raw eggs and made in just 5 minutes! These cookie dough protein bars are made with just a few simple ingredients that will give you a boost of fuel AND satisfy your sweet tooth at the same time! I'll be honest with...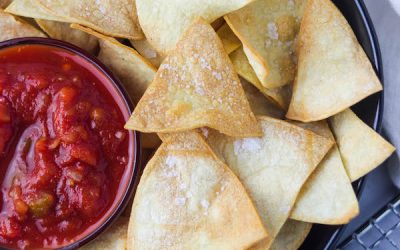 Crispy, restaurant style tortilla chips made in just 5 minutes! No oil and the perfect touch of salt, these air fryer tortilla chips can be made with any tortillas you have on hand for a quick snack! After making tortilla chips in the air fryer,...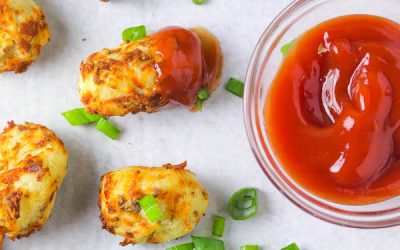 Crispy on the outside and perfectly soft on the inside. Air fryer tater tots are a FAVE in my house! Why Should You Make Air Fryer Tater Tots? Using an air fryer is hands down the best way to make anything crispy, especially tater tots! I never get...
Plenty of more recipes to read…