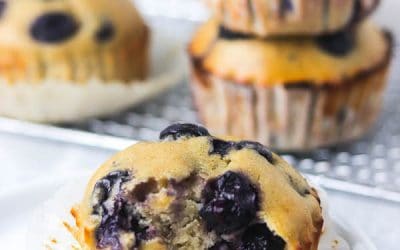 The perfect grab-and-go breakfast or snack! These blueberry protein muffins are packed with protein, use whole wheat flour, and no oil. I'm a muffin wo(man), for sure. They just make me happy! So, when I was working on this recipe I knew it had to...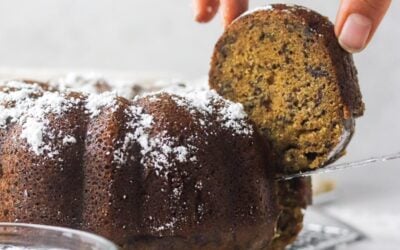 No more over or under cooking your banana bread! This Instant Pot banana bread is SO delicious, moist and totally fool proof! This is truly a "set it and forget it" recipe with no oven required! Can I Bake In My Instant Pot? Absolutely! Honestly,...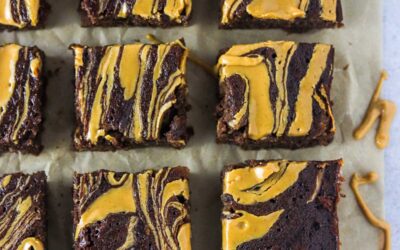 Prepare to have your mind blown as you bite into one of these gooey, chocolate brownies with a hint of natural banana sweetness and finished with a delicious swirl of peanut butter! This is a recipe you'll make again and again! Why These Peanut...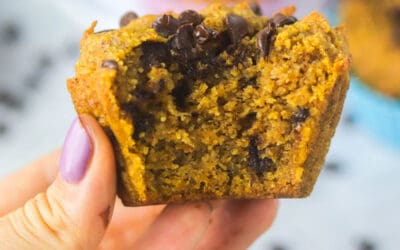 Soft, fluffy and SO simple! These gluten free pumpkin muffins made with almond flour take only minutes to put together and give you that delicious pumpkin spice fall taste we all crave! Every year I ask myself when the right time to start posting...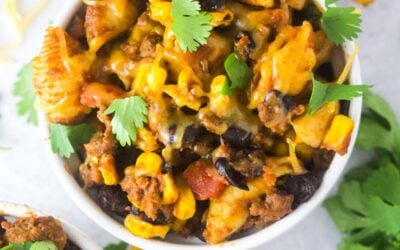 This Instant Pot taco pasta is the easiest meal you'll ever make! Just dump all of your ingredients into the pot, press a button, and you're done! Such an easy weeknight meal and it's perfect for meal prep! I'll be honest with you, I'm not a big...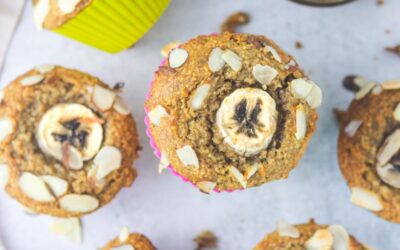 These almond flour banana muffins are unbelievably moist and fluffy! You'd never know these muffins are gluten free and sweetened with banana and honey. Truly a delicious and nourishing snack, breakfast, or add ice cream for dessert! The Best Ever...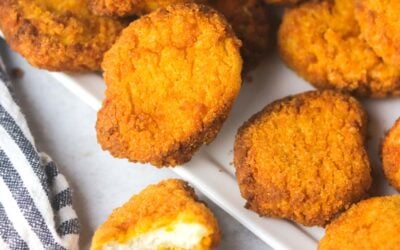 Perfectly juicy on the inside and insanely crispy on the outside, air fryer frozen chicken nuggets are a fast way to add some protein to any meal! It's no secret that I'm basically obsessed with my air fryer. Not only does it give the perfect crisp...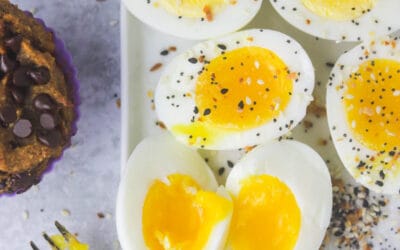 Make boiled eggs in minutes that are SUPER easy to peel thanks to my secret trick! You can make these air fryer boiled eggs hard boiled, or keep the yolk runny for a perfect soft boiled egg. The choice is yours! I'm not a huge meal prep person, but...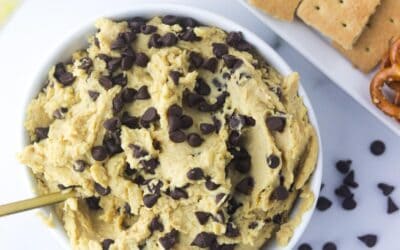 Have you ever been in the middle of baking cookies and just wanted to dive head first into the dough and eat it with a spoon? Well, that's essentially what you can do with chocolate chip cookie dough hummus! And, the best part? No "sugar hangover"!...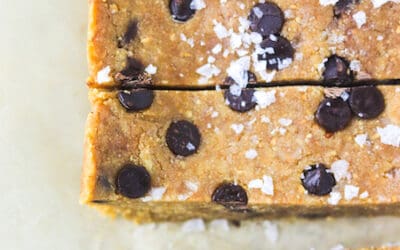 Packed with protein, made with no raw eggs and made in just 5 minutes! These cookie dough protein bars are made with just a few simple ingredients that will give you a boost of fuel AND satisfy your sweet tooth at the same time! I'll be honest with...
Plenty of more recipes to read…