I feel like lunch gets treated like the awkward middle child. I mean, breakfast is always touted as the most important meal of the day and dinner is usually the most elaborate. And then… there's lunch. But no more! No longer will lunch take a backseat. The mid-day meal deserved some spot light too. After all, for me, it's kinda a big reason I even go to work, to eat the delicious lunch I've packed (kinda kidding, kinda not.) When I pack this easy avocado egg salad lunch totally steals the show!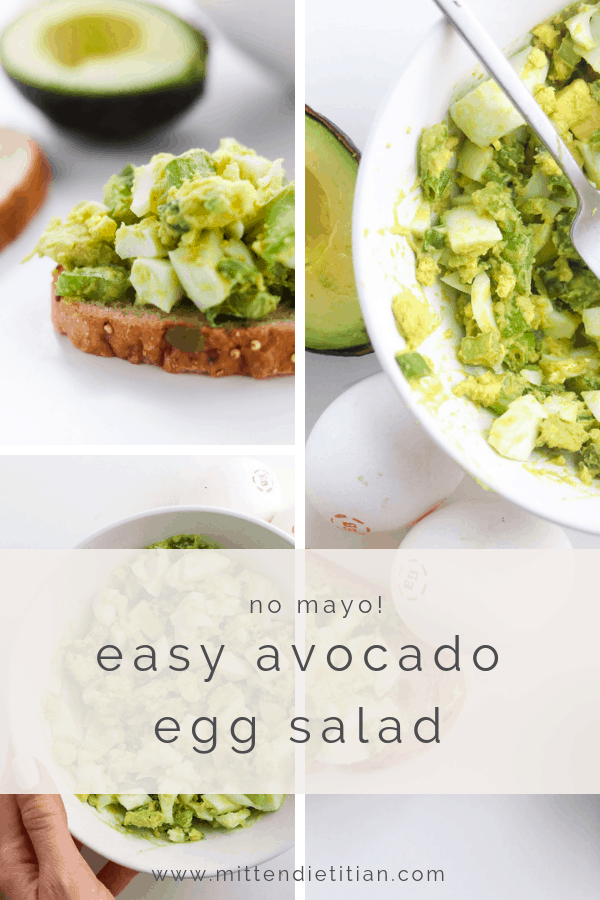 This super simple egg salad without mayo is totally going to make you look forward to your mid-day meal, too. It's got only 5 ingredients and comes together in five minutes. SERIOUSLY. Plus, it's loaded with protein and healthy fats to help keep you nice and satisfied all afternoon long.
We're in the middle of a kitchen reno which means I have NO KITCHEN. We have a tiny table in our office where I have an instant pot, waffle maker (brinner is my JAM), my Ninja blender (smoothies are life) and a toaster. That's it!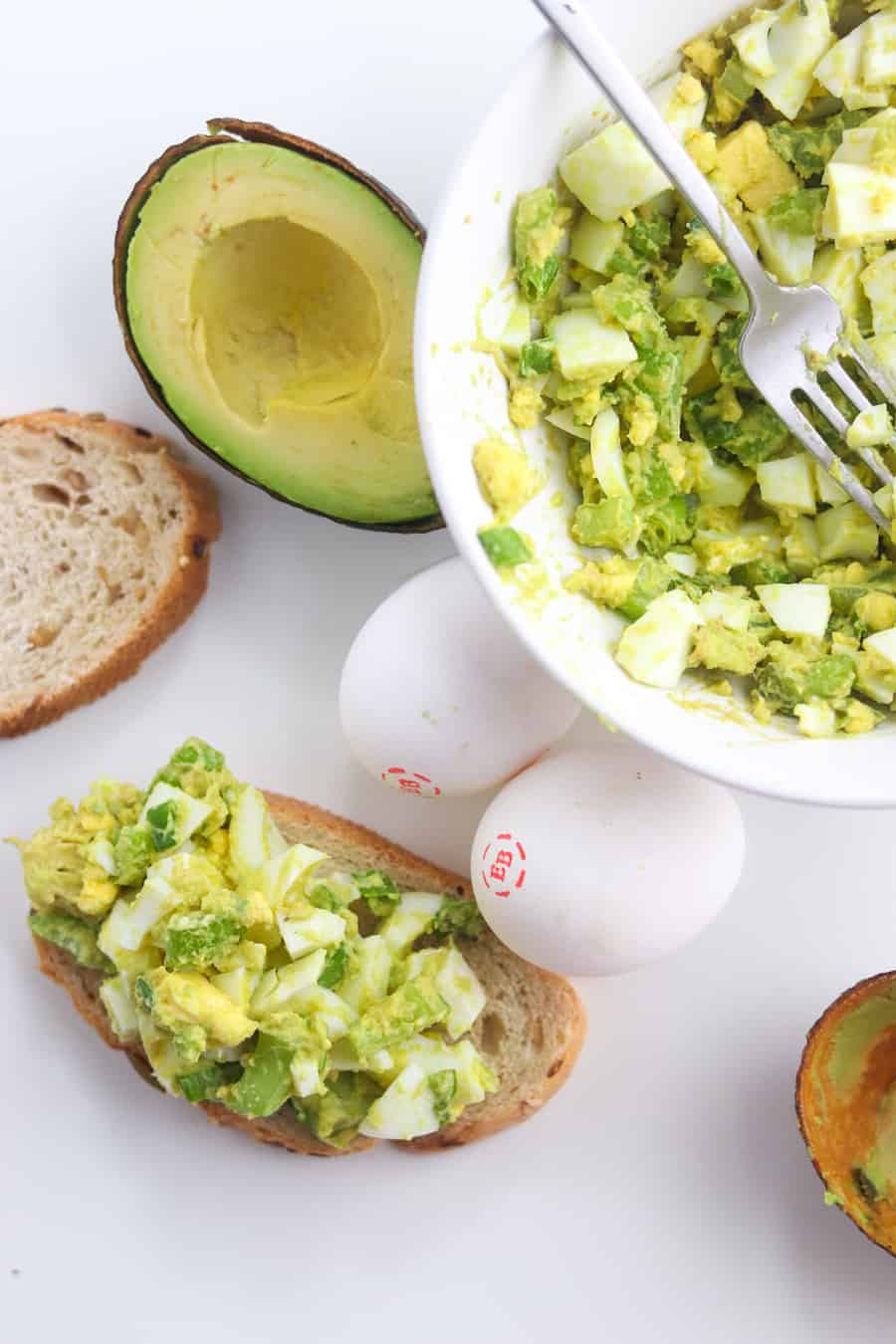 I've been making big batches of hard boiled eggs in the instant pot (pressure cook for 6 minutes!) every week or buying Eggland's Best Eggs hard-cooked peeled eggs (LIFE SAVERS!) Batch cooking is where it's at when you have no kitchen and also when you have to walk up and down the stairs to do dishes. Limit that stuff! Call me lazy, whatever.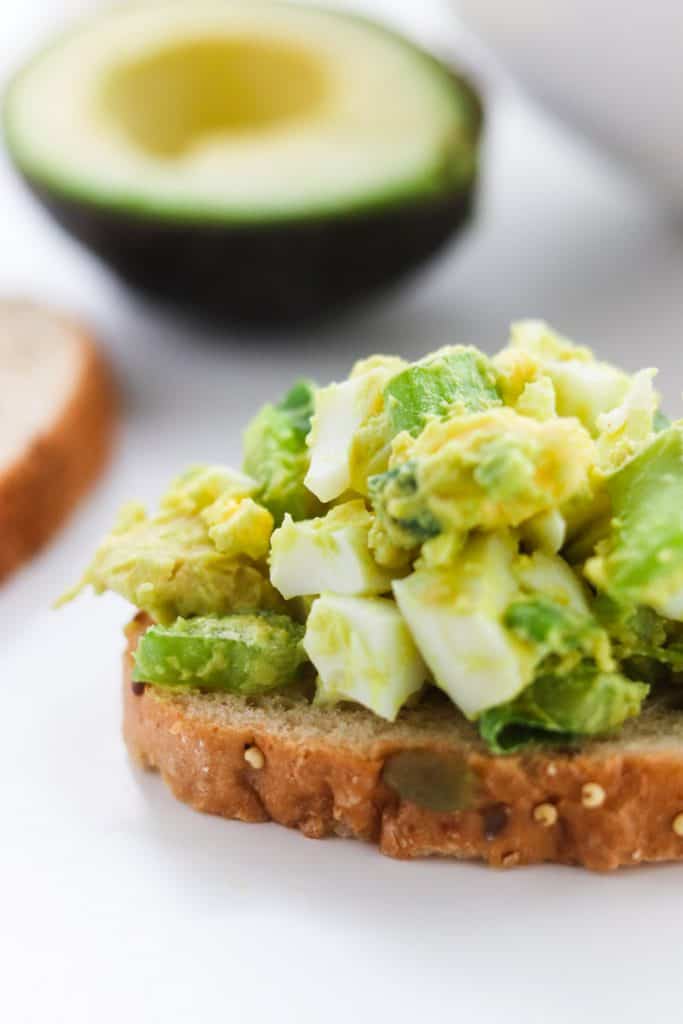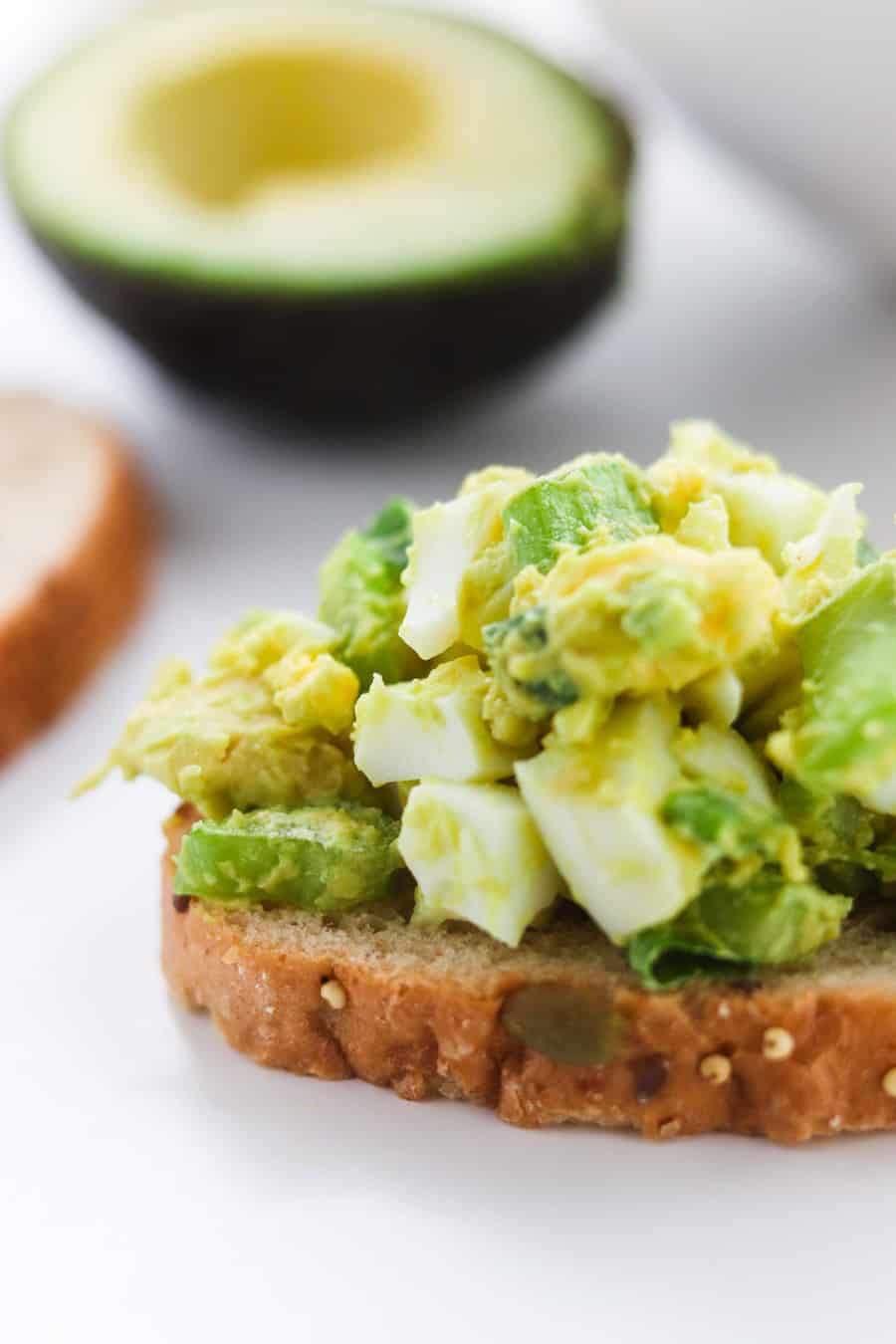 Another reason I love Eggland's Best Eggs (I use their farm fresh eggs, too!) is because they have 6x the amount of vitamin D than ordinary eggs. I live in Michigan, where we don't have sunshine year-round (Hello dreary, snowy winter and rainy spring days!) so I really need some Vitamin D from foods. Actually, most people could use some more Vitamin D!! Being low in this nutrient is super common.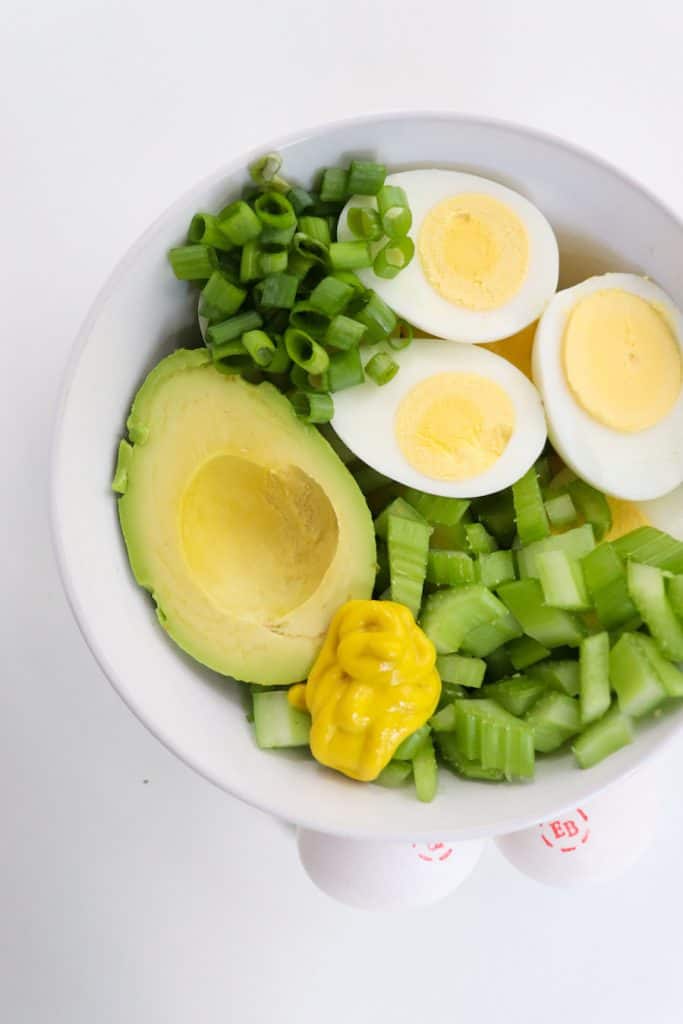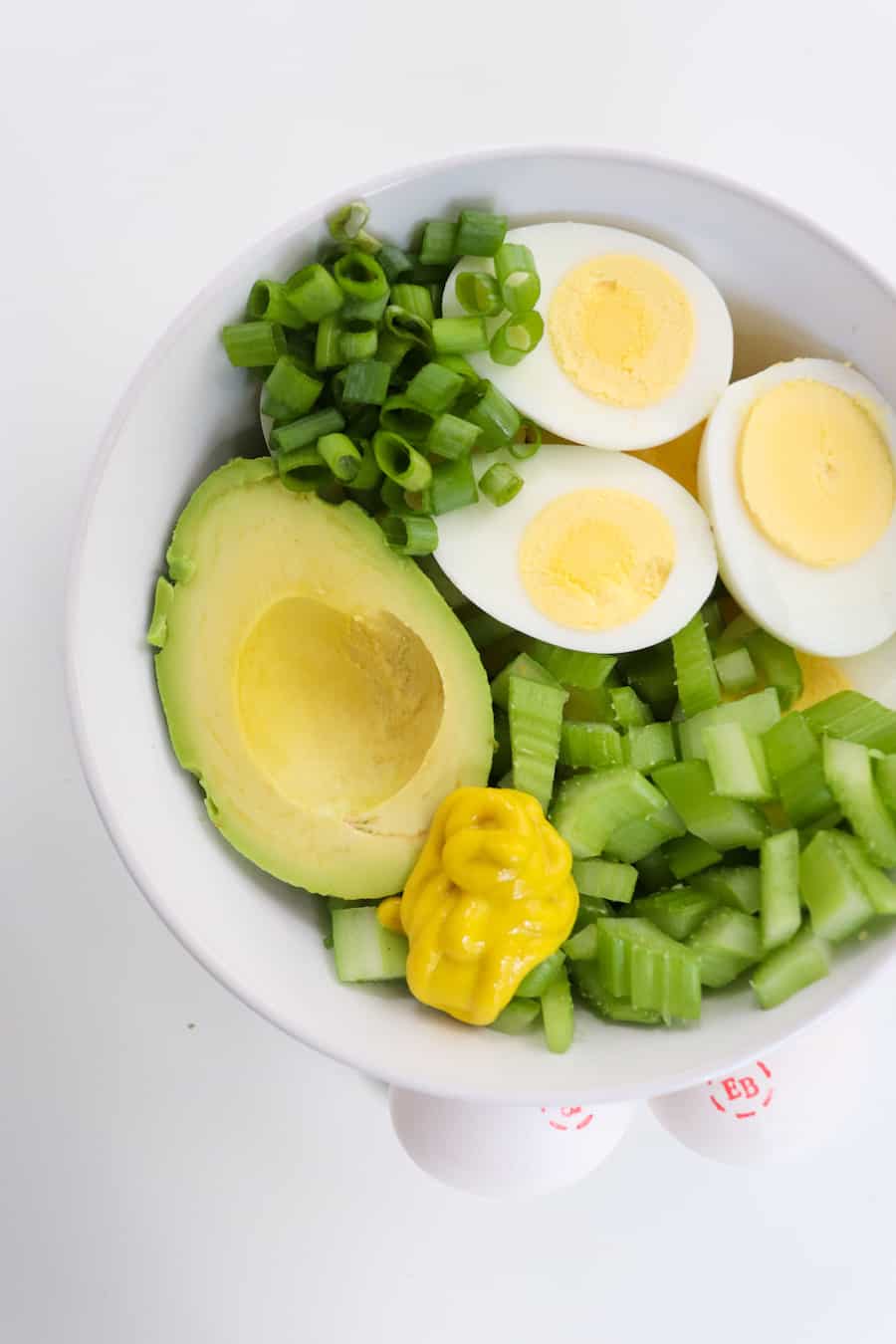 Vitamin D can actually have an impact on your mood. Seriously! So, do yourself a favor and grab some Eggland's Best Eggs. You'll be happy you did. Literally. HA!
Don't forget to pin this easy avocado egg salad to your Pinterest board! You'll want to keep it on hand because I bet you'll be like me and make this over and over…and over again!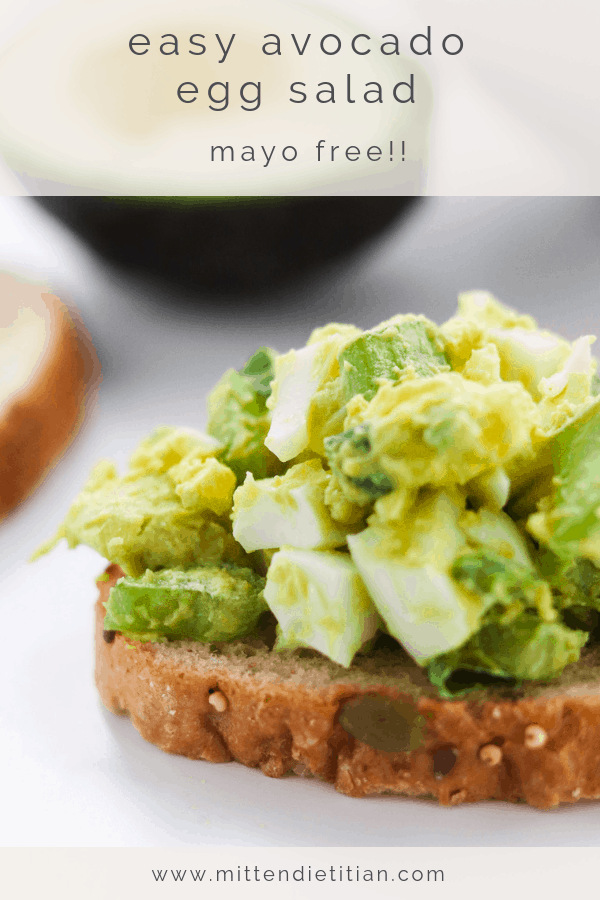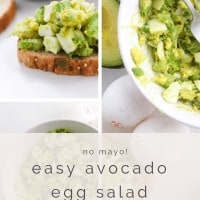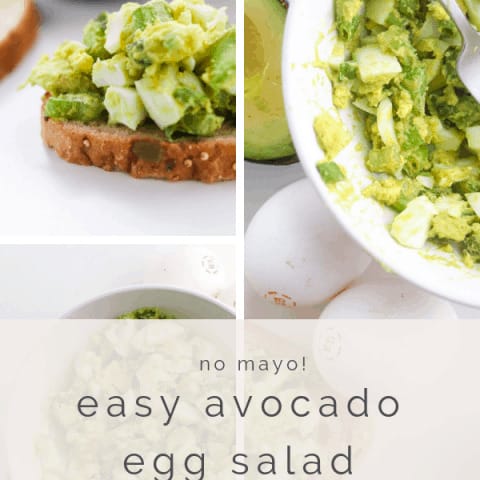 Easy Avocado Egg Salad
This easy avocado egg salad is an egg salad with no mayo but LOADED with healthy fats! It's an easy recipe that will make you look forward to lunchtime!
PRINT RECIPE
Ingredients
1

Avocado

6

Eggland's Best Eggs

hard-cooked

2

stalks celery

chopped

2

tbsp

chives

chopped

1

tbsp

mustard
Instructions
Remove skin from the avocado and discard the pit. Using a fork, mash avocado.

Roughly chop hard boiled eggs.

Combine all ingredients into a medium sized bowl and mix thoroughly.

Season with salt and pepper if desired.
click To display nutrition info
Looking for more easy lunch recipes? You might like these!
Goat Cheese, Pear & Kale Salad
Cranberry Pistachio Tuna Salad
Happy eating!
XOXO
-Colleen
**This post has been sponsored by Eggland's Best Eggs. However, all thoughts and opinions are my own.**