If there is one thing that I know will be at Thanksgiving dinner next week it's pumpkin pie. Specifically, Costco pumpkin pie. In all honesty though, it's not just on Thanksgiving. From November to January there is a steady stream of the giant pies at both my in-laws and my parents homes. If you've ever had Costco pumpkin pie you know it's beyond delish, but pretty heavy. There is only so many pie comas a girl can take in 2 months, which is why I made a lighter version of this classic holiday staple food: gluten & dairy free mini pumpkin pies!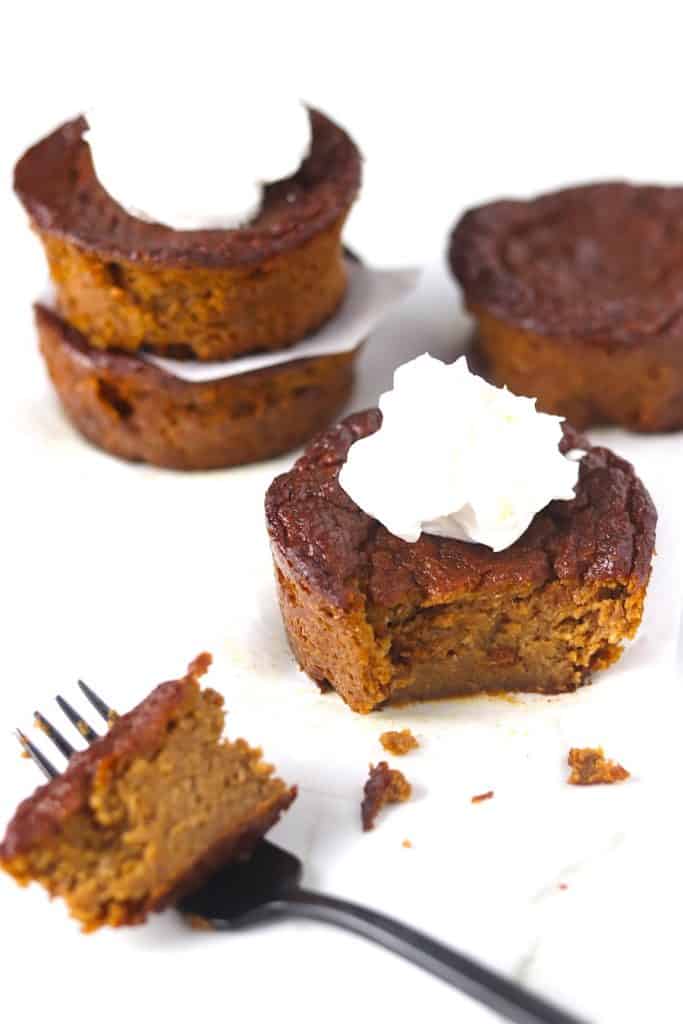 This recipe was kind of created on accident, but I'm so glad it happened! We had a potluck at work for a gluten & dairy free co-worker and I was planning on adapting my one bowl, healthier pumpkin bread into muffins to fit her needs. Welp. Didn't quite turn out. Rather than bread they turned out like mini pies. Totally not a bad thing because they were still gobbled right up! After that I tweaked the recipe a little more and now, rather than the original muffin plan, we have gluten & dairy free mini pumpkin pies!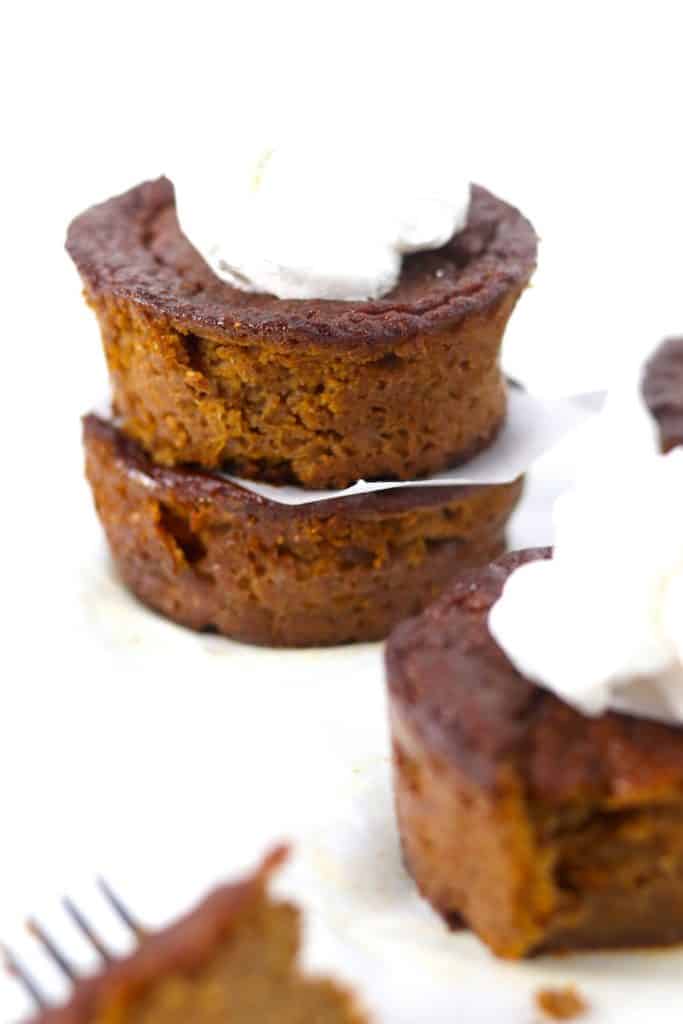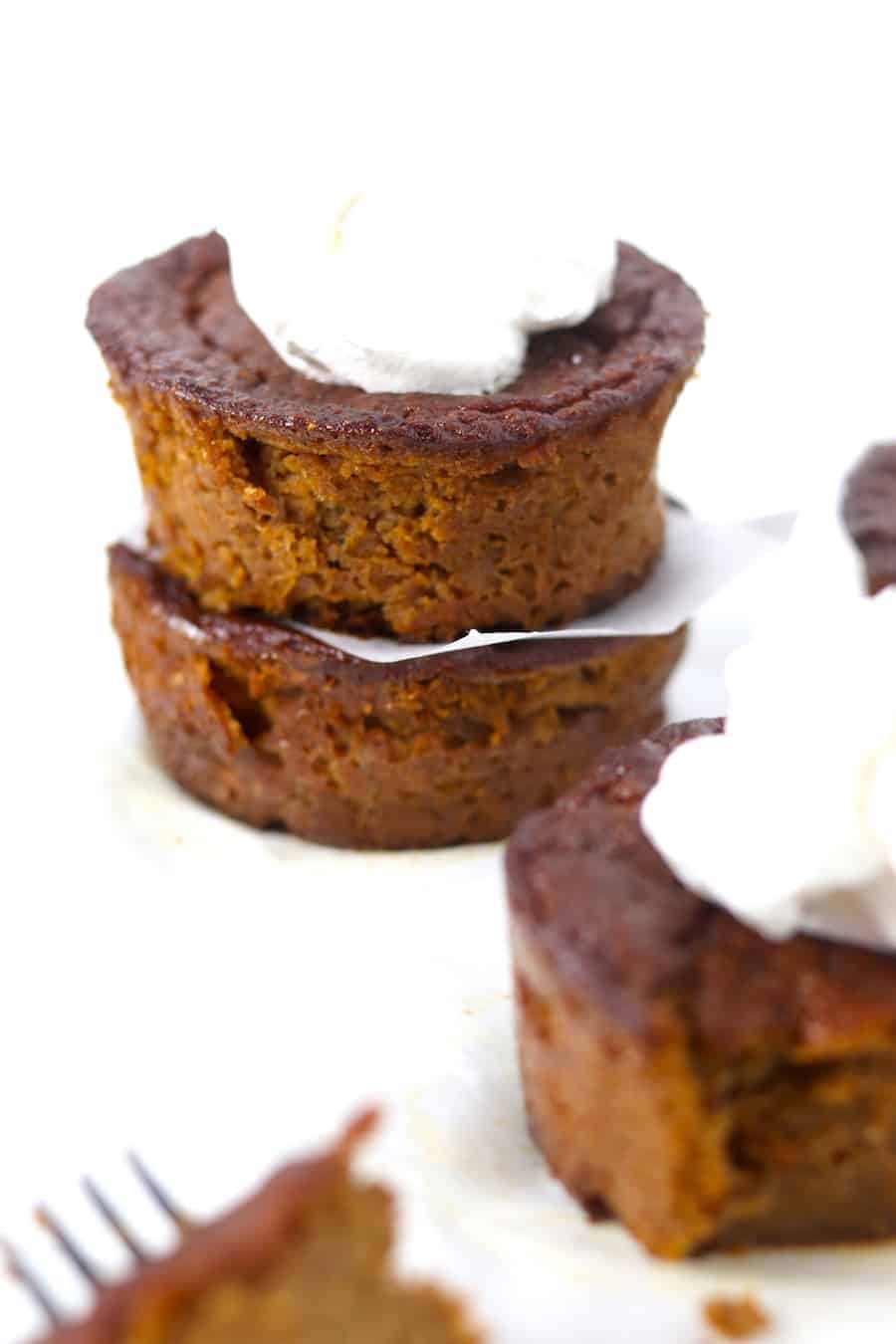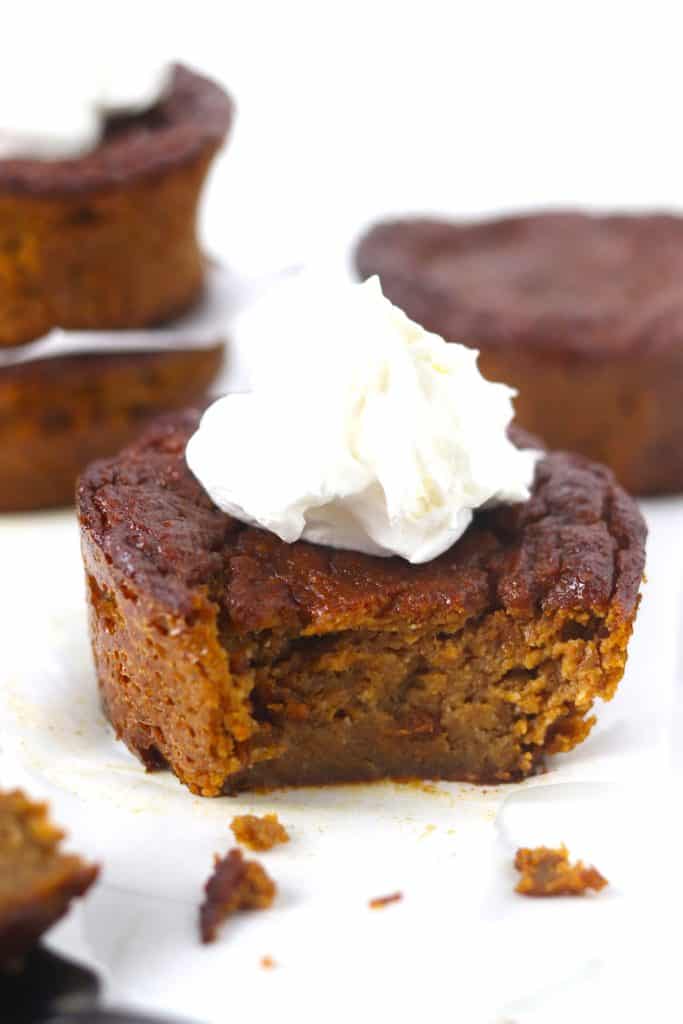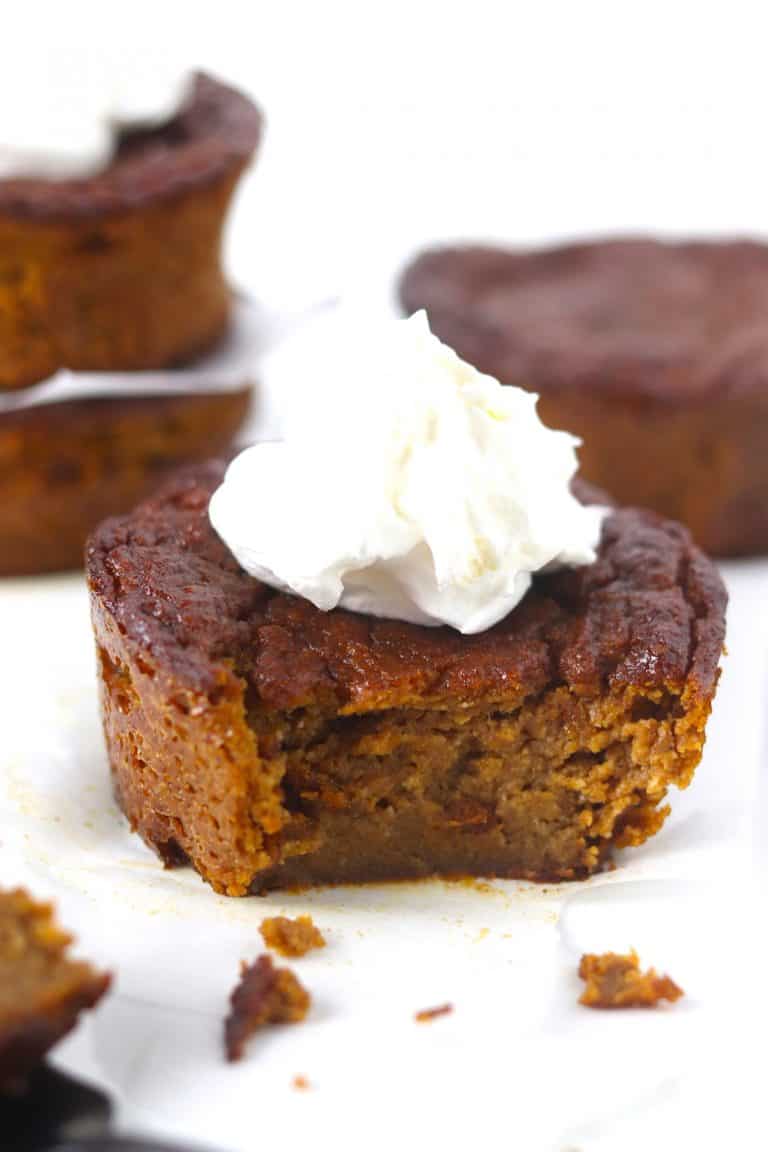 Even if you don't follow a gluten or dairy free diet, you'll love these. Personally, I am not gluten or dairy free, and I hope to never have to be! I love me some carbs and eat greek yogurt like it's going out of style (totally never will) but sometimes the food I eat does fall under the gluten and/or dairy free category. I might grab a protein bar labeled vegan, even thought I'm 100% NOT a vegan. What I'm getting at here is that it's okay to try recipes and foods that are geared towards those with specific dietary restrictions. The key is to not implement strict rules and restrictions that aren't needed. This can actually be harmful and cause nutrient deficiencies! If you think you may need a special diet, please contact a registered dietitian for help!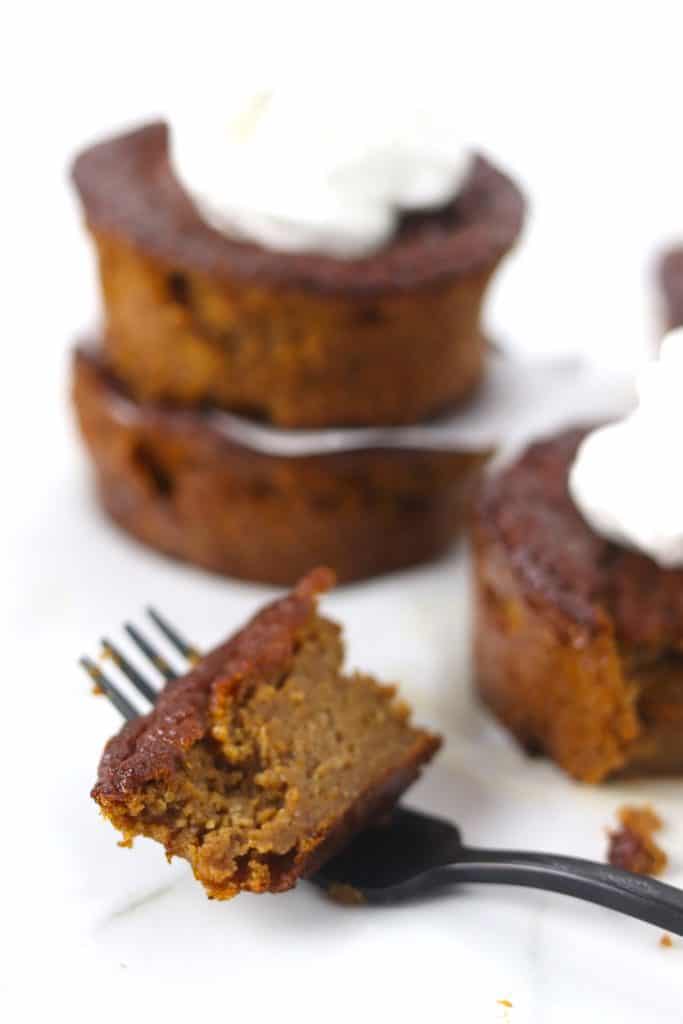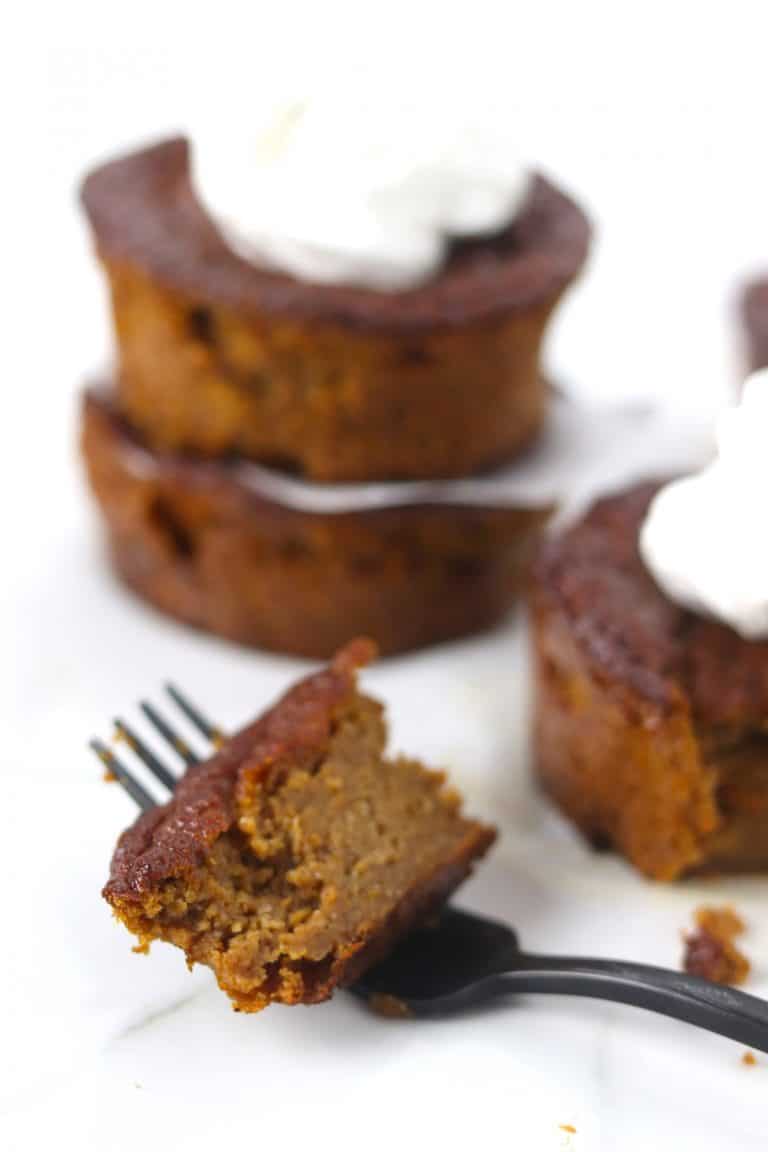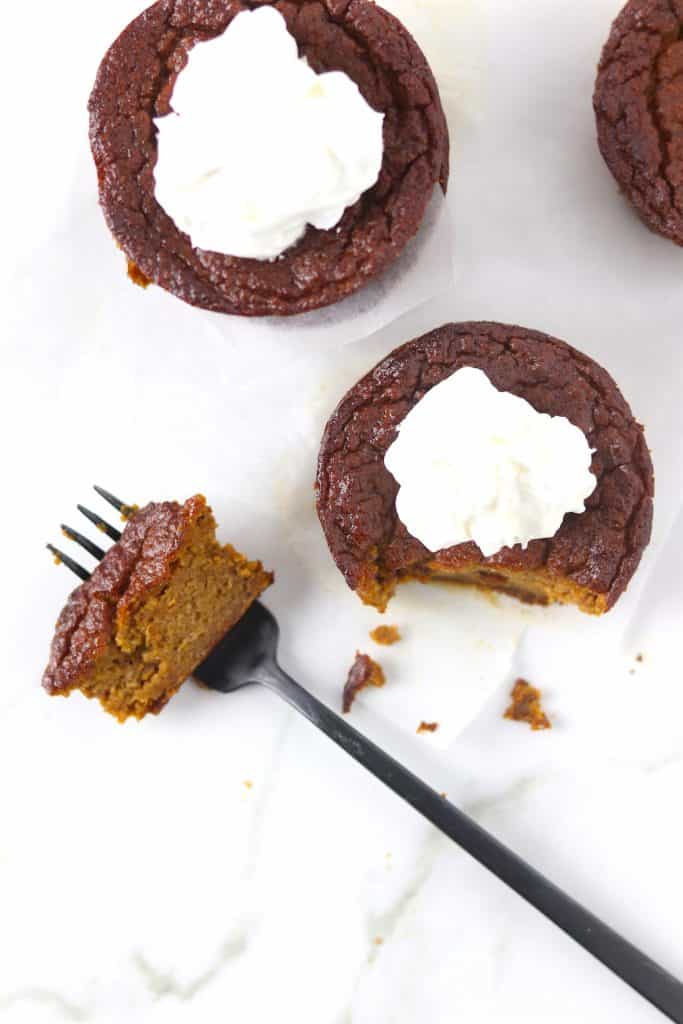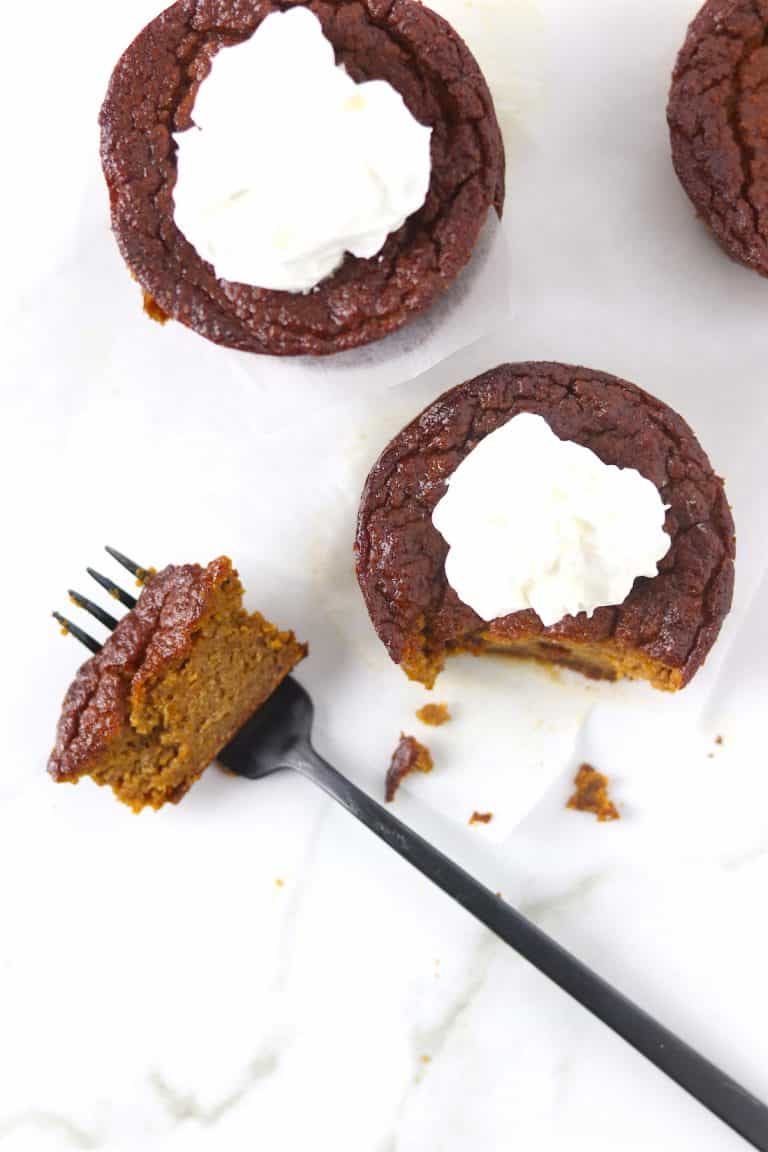 I'll get off my soap box now!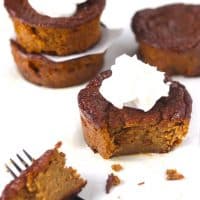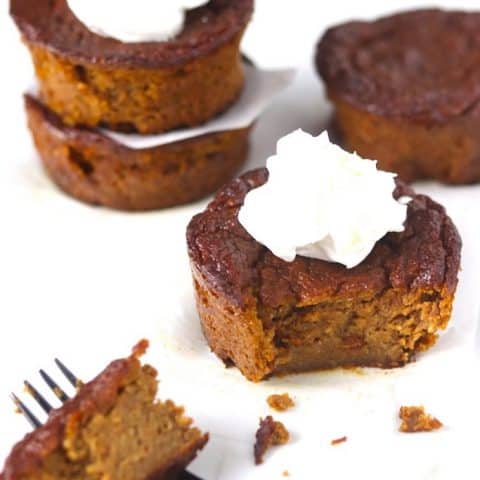 Gluten & Dairy Free Mini Pumpkin Pies
These gluten & dairy free mini pumpkin pies are a lighter, healthier twist on the classic Thanksgiving staple!
PRINT RECIPE
Ingredients
1

can pumpkin puree

2

eggs

1

tsp

vanilla

1/3

cup

brown sugar

1/3

cup

almond flour

1

tsp

pumpkin pie spice

1/4

tsp

nutmeg

pinch

of salt
Instructions
Preheat oven to 350 degrees. Lightly grease a muffin tin and set aside.

In a large bowl combine pumpkin, eggs, and vanilla.

Add remaining ingredients, mix until very well combined.

Pour batter into prepared muffin tin and bake for ~55 minutes, or until golden and firm. A toothpick should come out clean.

Allow to cool and top with whipped cream, if desired.
click To display nutrition info
Nutrition Facts
Nutrition Facts
Gluten & Dairy Free Mini Pumpkin Pies
Amount per Serving
% Daily Value*
* Percent Daily Values are based on a 2000 calorie diet.
If you want more pumpkin recipes, you might like these:
4 Ingredient pumpkin protein pasta
Whole wheat pumpkin pancakes with white chocolate sauce
Soft baked pumpkin snickerdoodles
Five minute pumpkin pie oatmeal
Happy eating,
-Colleen
Don't forget to pin this recipe for later!