We all have those go-to breakfasts, right? Think about it: It's morning, you've got no time, and need some nourishment FAST. What do you do? For me, I make cauliflower oatmeal.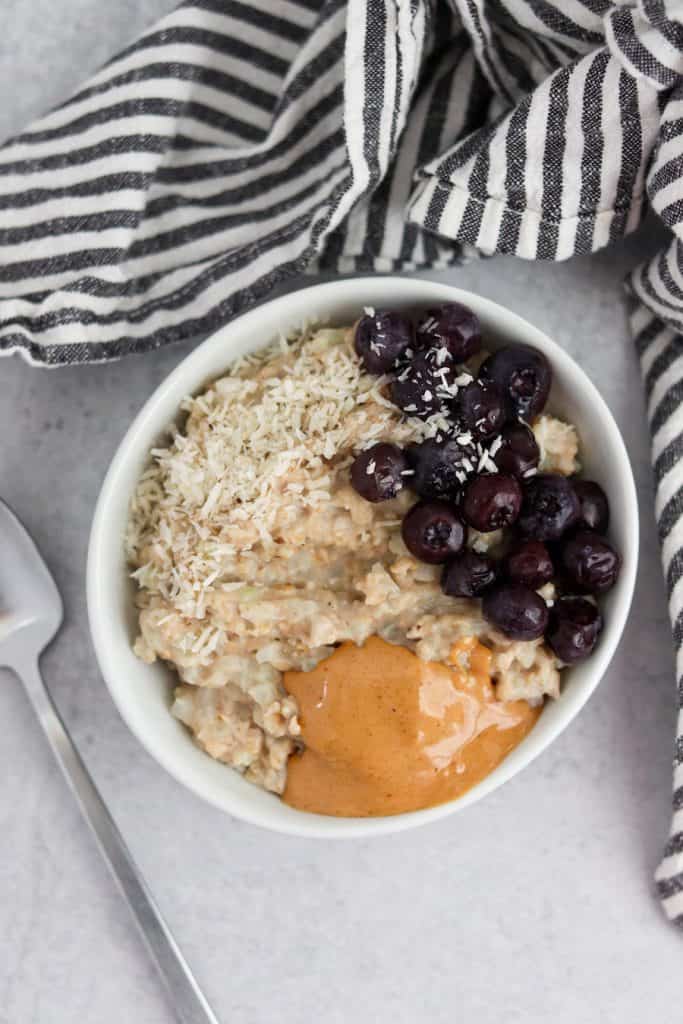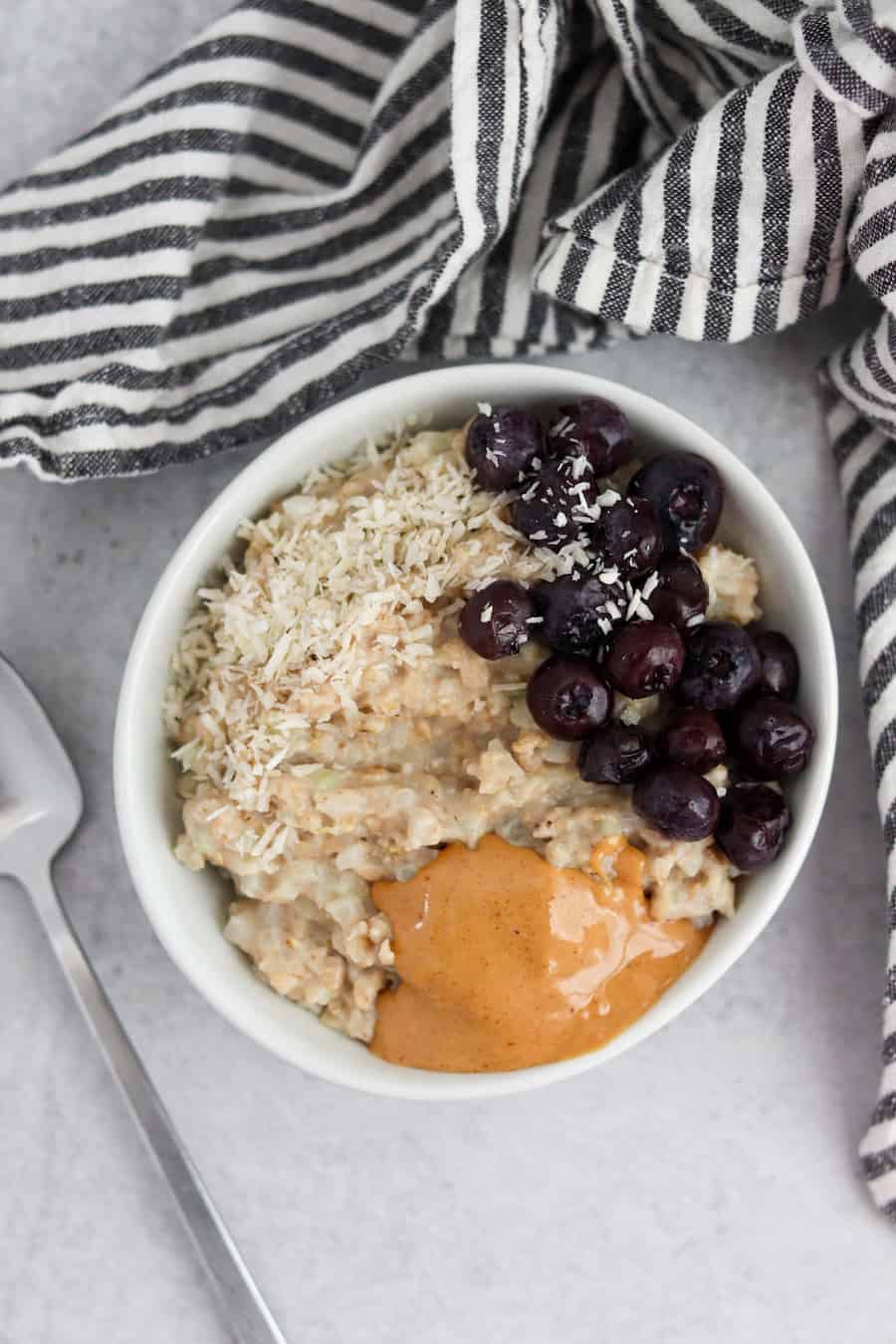 Okay, before you go all "What the heck, Colleen? That sounds hella strange." let me explain. So. Cauliflower oatmeal is:
delicious
a great way to get some extra veggie nourishment
so easy
versatile
keeps you feeling full for LONG
doesn't even taste like you're eating cauliflower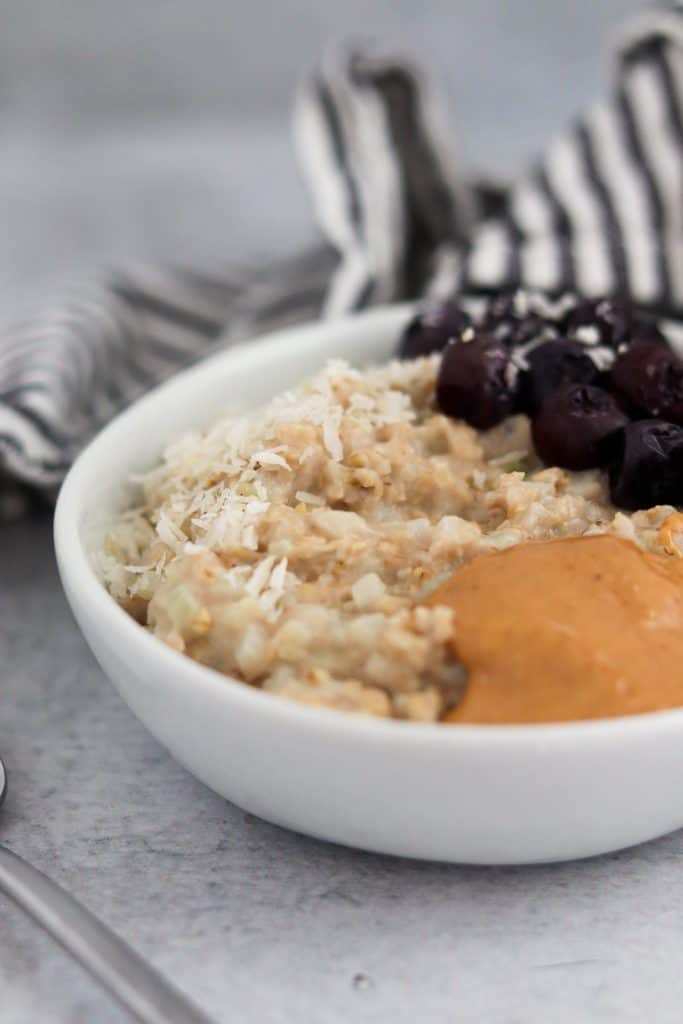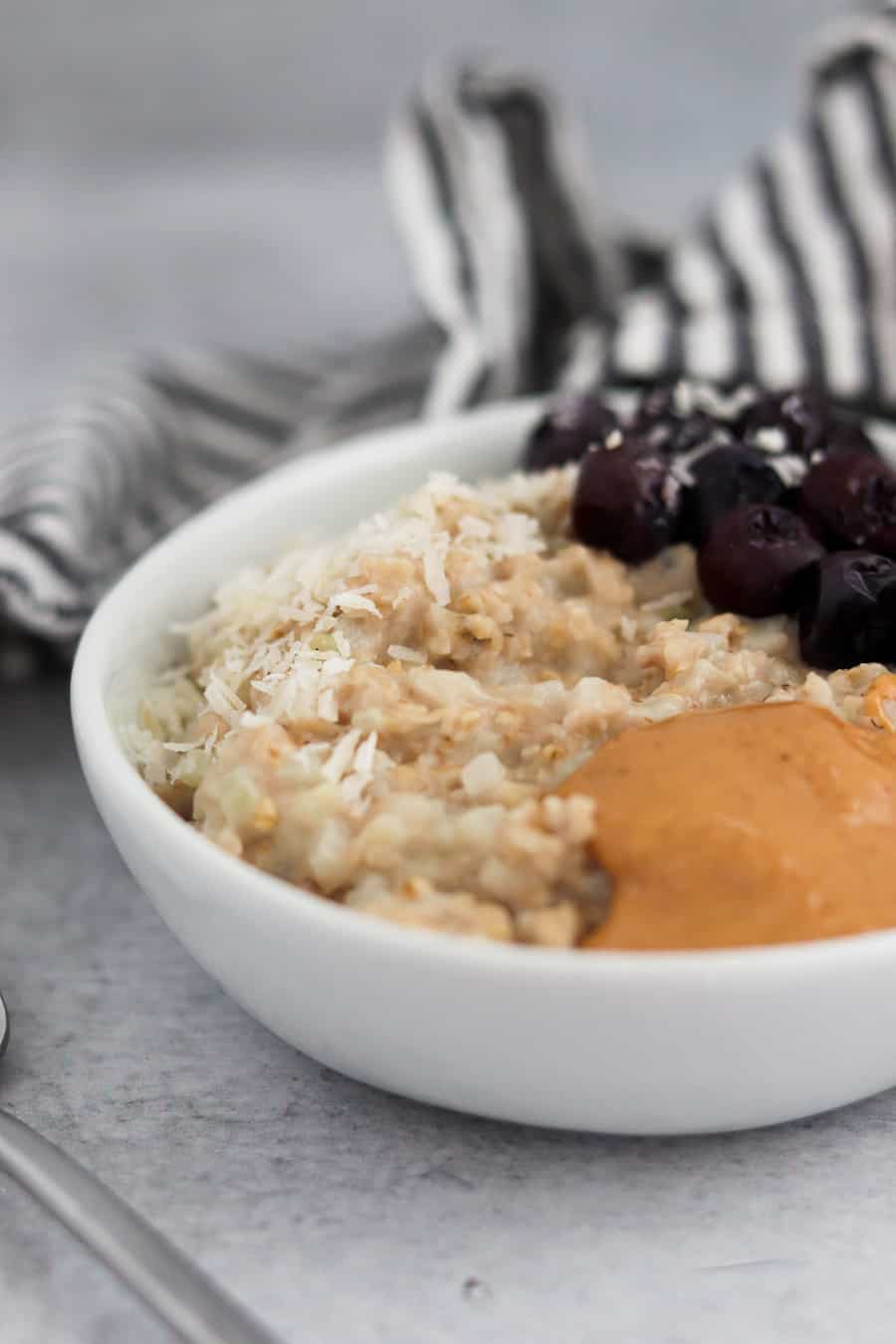 See? They're fab! So take a second to pin this recipe to your Pinterest board- trust me you're going to want to keep this baby on file!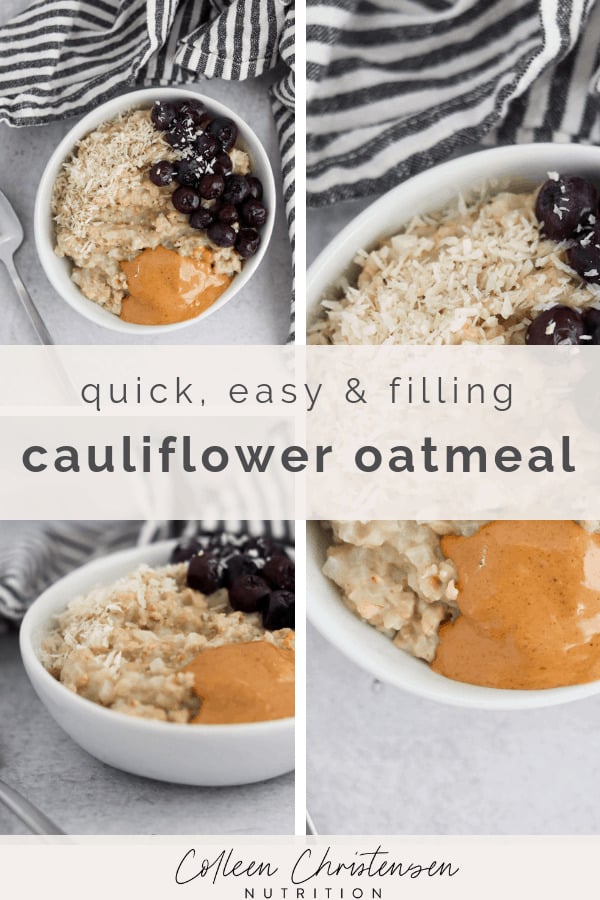 If there is one thing I want you to understand about eating cauliflower oatmeal it's that this is NOT a low carb meal. No sir. Our bodies NEED carbs, especially in the morning. I mean, we're literally breaking the fast we experienced overnight. And, our bodies preferred energy source is carbs, so, it kinda wants them. Bad. So don't skimp, okay?
When I make cauliflower oatmeal for breakfast I don't decrease the amount of oats I use, I just add in some frozen riced cauliflower. Like I said, it adds in some extra veggie goodness, packing a nutrient punch.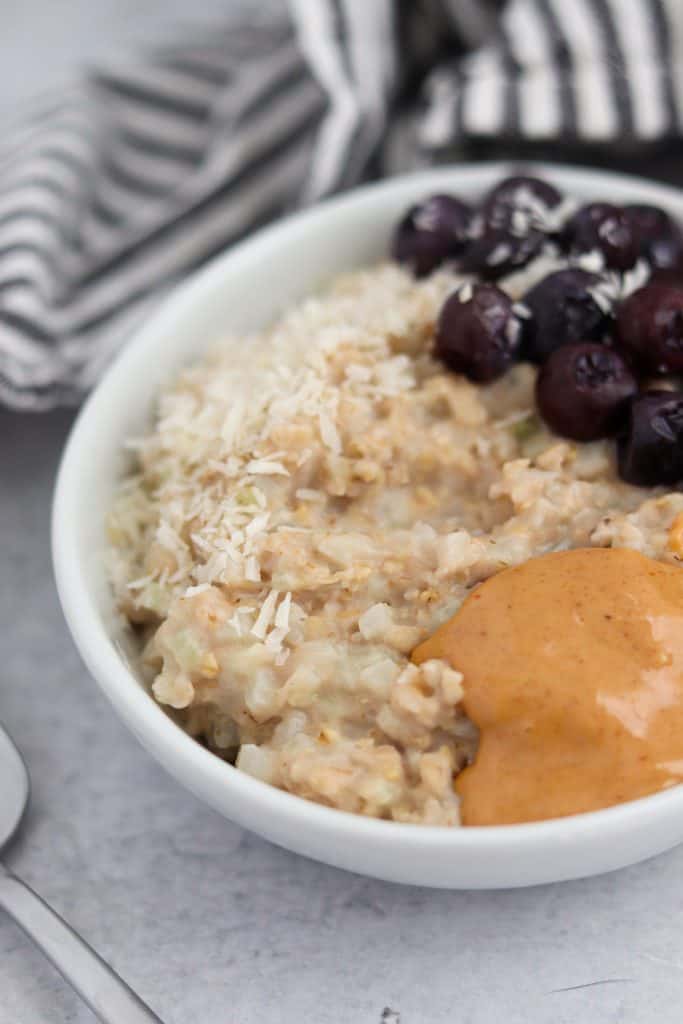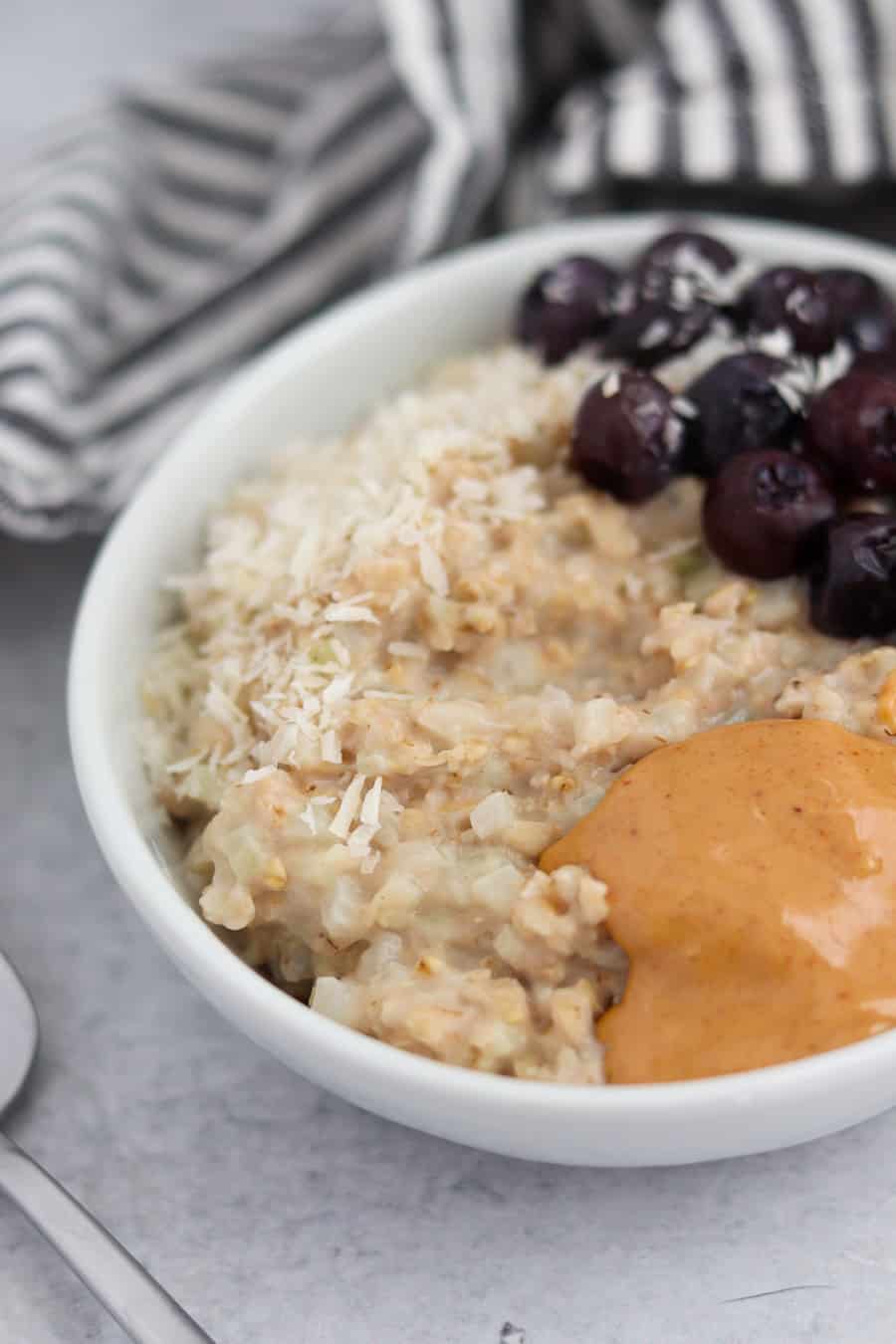 I love throwing in a scoop of protein powder to my cauliflower oatmeal. Having protein is key in the morning to help keep you feeling full, too. If you want to know more about how to plan meals that satisfy and taste delicious you can snag my full meal planning e-book here.
Like I said, I make this breakfast, well, most days. But I love changing up the toppings that I add to it so I never really get sick of it. Different flavor nut butters (Rx Bar has some really great flavors- I find they drizzle the best. You can find some here), fruits, coconut, nuts, seeds, chocolate chips or cacao nibs. The possibilities are seriously endless! Get creative, girlfriend!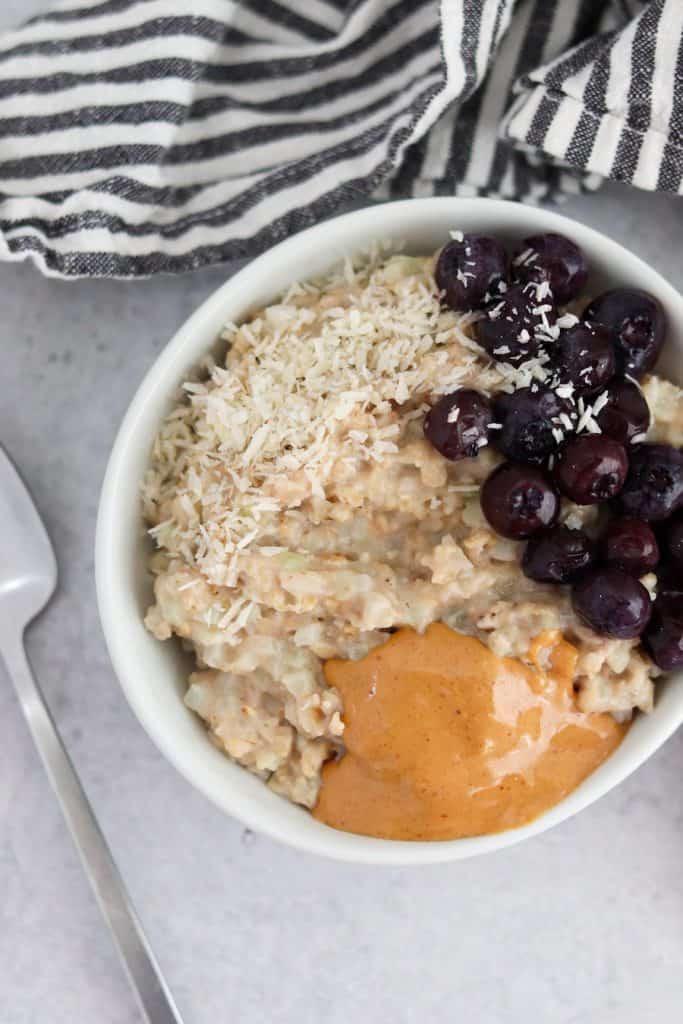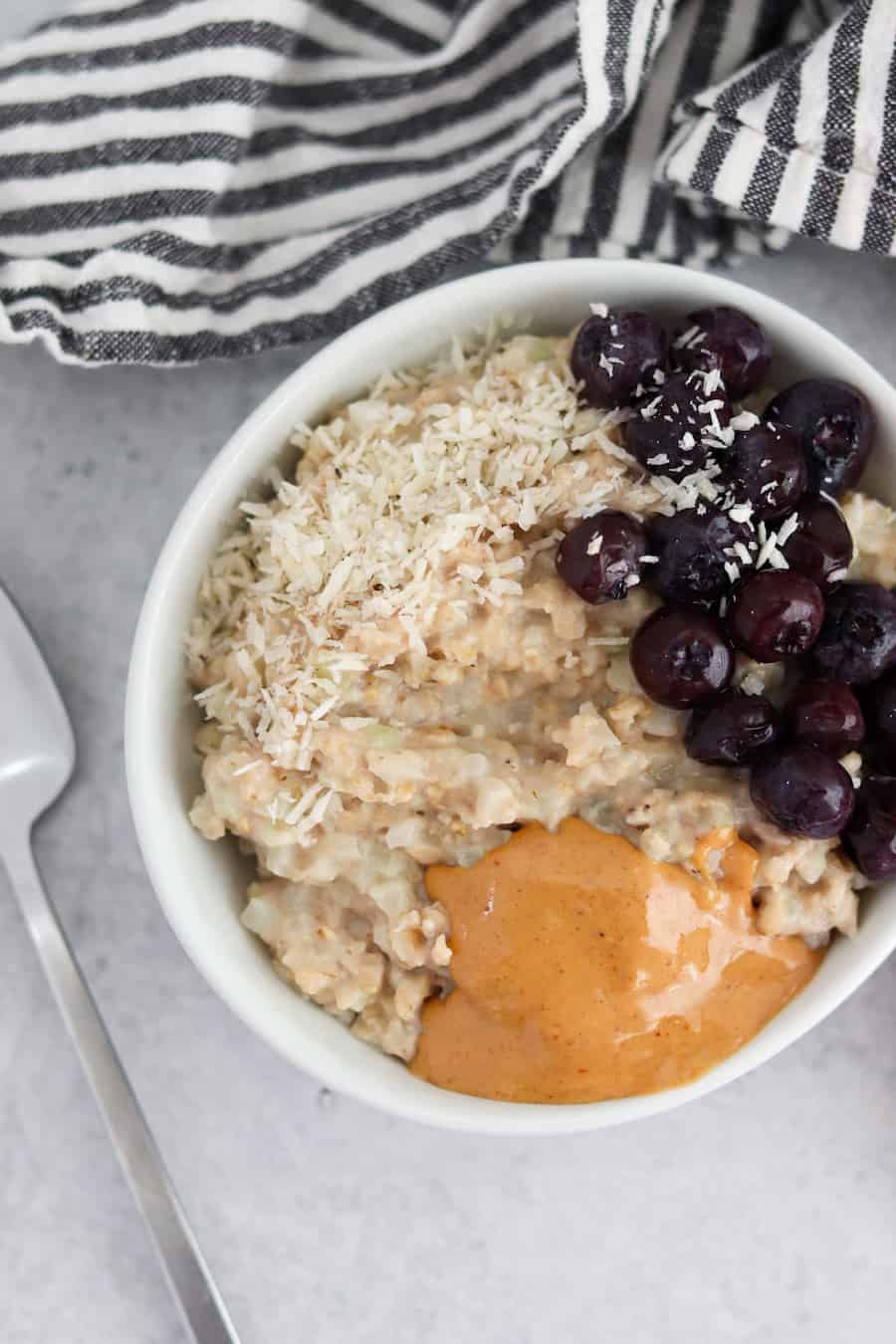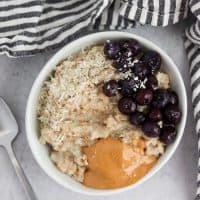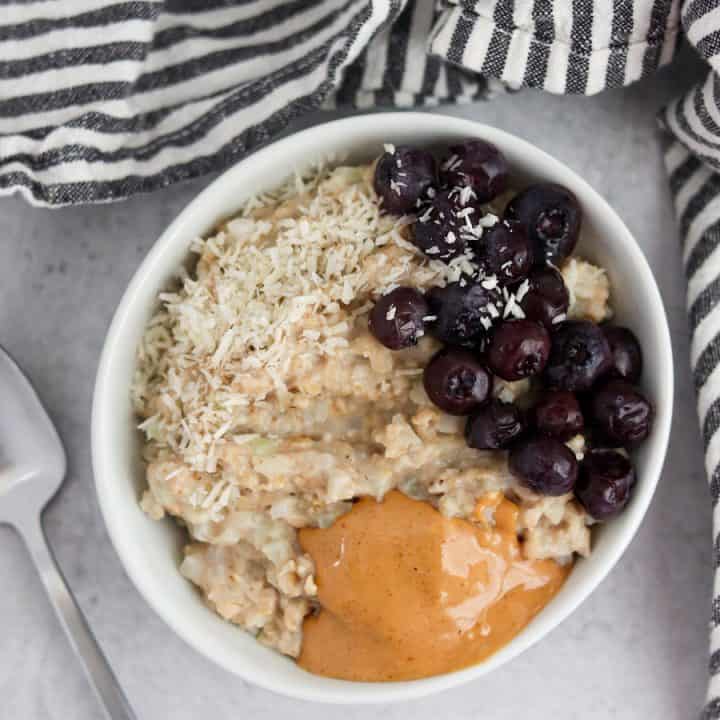 Cauliflower Oatmeal
Cauliflower oatmeal is my go-to breakfast that quick, easy, and sure to keep me full all morning long!
PRINT RECIPE
Ingredients
1/2

cup

quick oats

~1/2 cup frozen riced cauliflower

1

scoop protein powder

optional

3/4

cup

water or milk
Instructions
In a microwave safe bowl combine oats, cauliflower, and protein powder (if adding)

Mix it all up well!

Next, add water or milk, and mix well again

Microwave for ~2-3 minutes, stirring once

Serve warm and top with your fave toppings!
Notes
Suggested toppings: fruit, nut butter, seeds, coconut, chocolate chips, granola
You can adjust the amount of cauliflower based on your preference
click To display nutrition info
Nutrition Facts
Nutrition Facts
Cauliflower Oatmeal
Amount per Serving
% Daily Value*
* Percent Daily Values are based on a 2000 calorie diet.
Give it a go and let me know what you think in the comments!
XOXO
-Colleen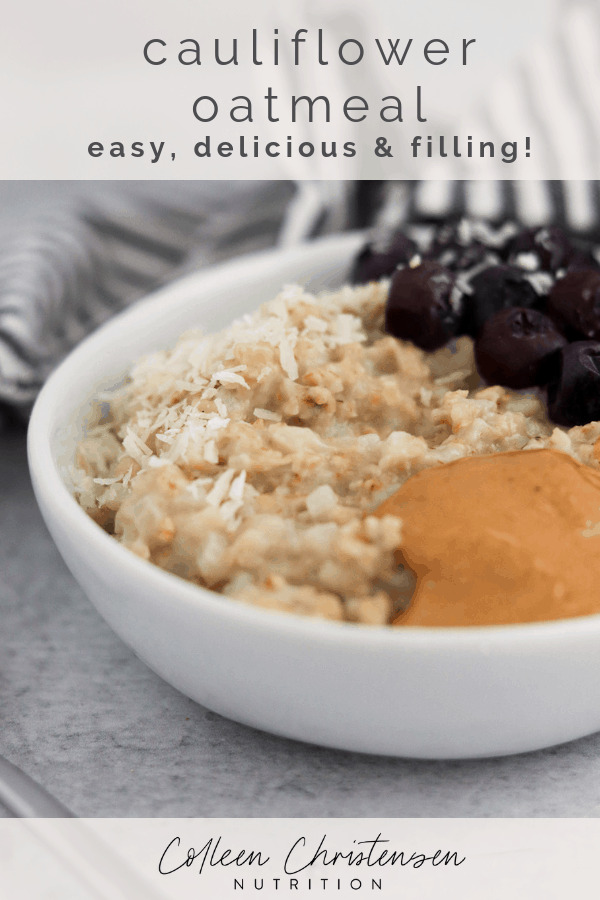 Want more recipes like this? You might like these: