If you could only pick one baked good to eat for the rest of your life, what would it be? TOUGH question, I know! Firstly, I hope I'm never actually forced to make this decision, BUT, if I had to, I think muffins would be a top contender. I mean, the possibilities for muffins are really endless! Just take these cranberry orange poppy seed muffins for example- they're like a flavor EXPLOSION!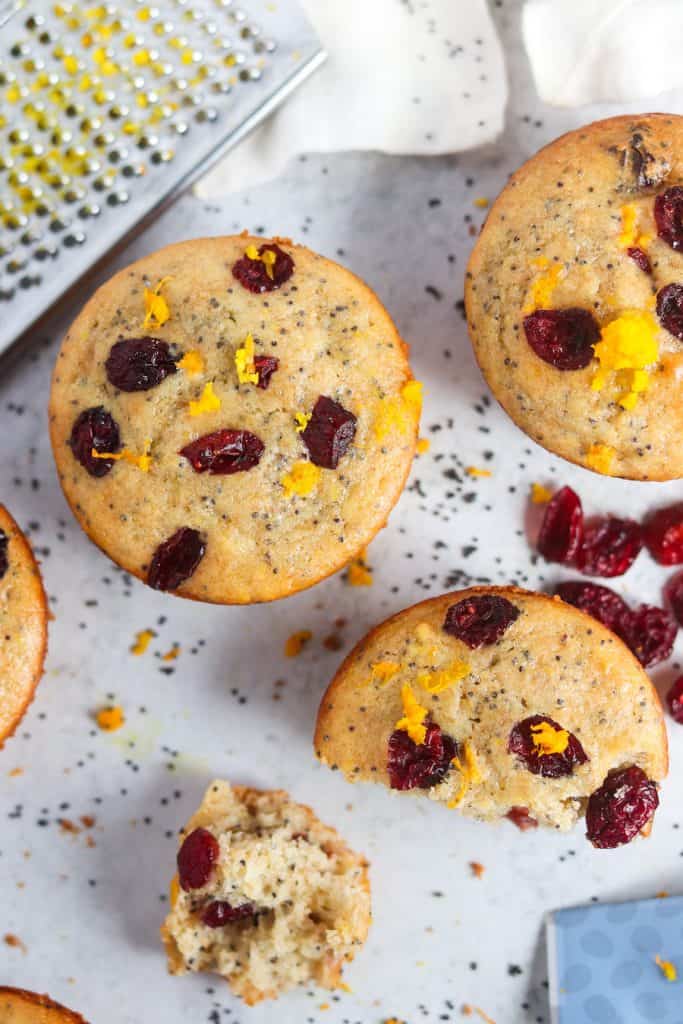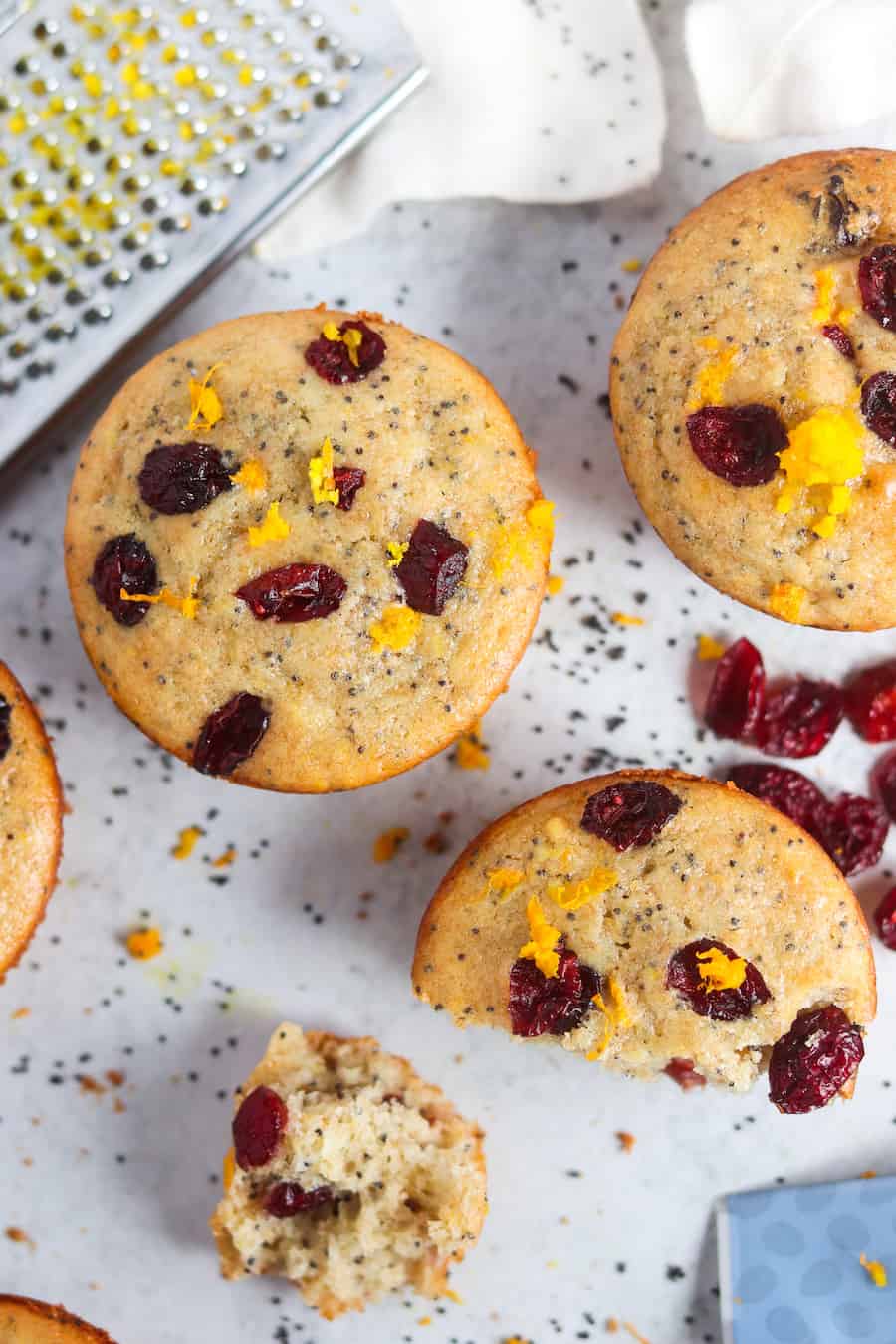 These are the fluffiest muffins you'll ever sink your teeth into. The secret? Greek yogurt, It makes these little lumps of goodness super light and moist (sorry if you hate that word!)
I also used half regular ol' white flour and half whole wheat flour. Adding the whole wheat flour helps up the feel-full fiber content, but keeping some of the white flour keeps them from being too "grain-y". Ya know what I'm sayin'? Life is about balance. Case in point!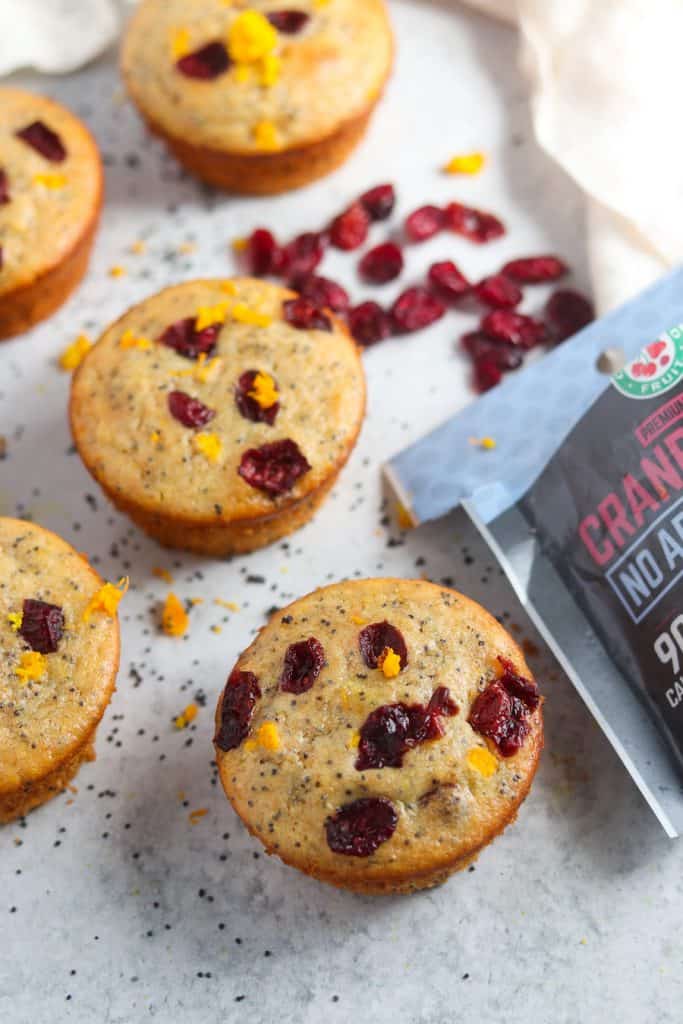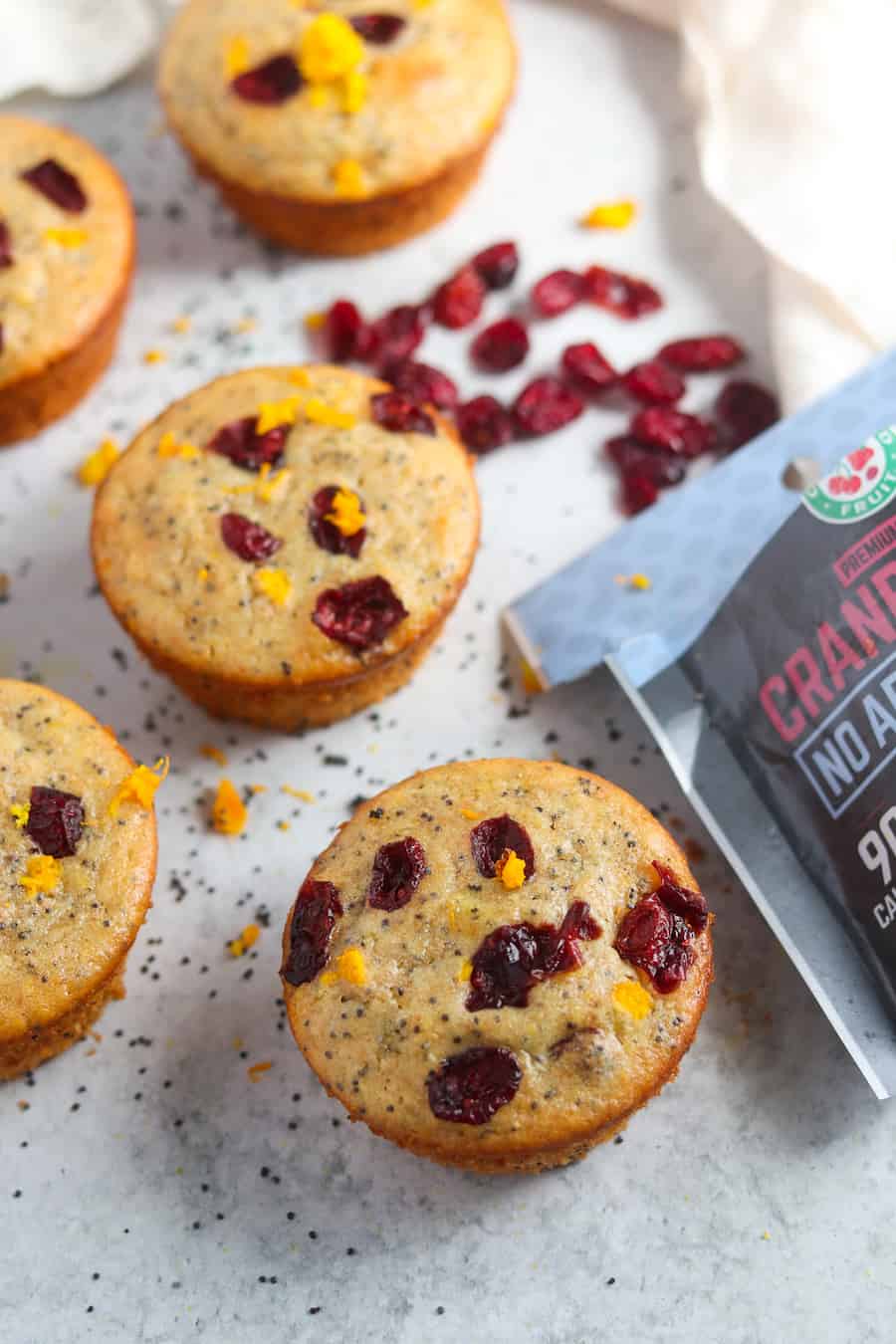 For the cranberries I used by fave Graceland Fruit No Added Sugar Cranberries. Cause let's face it, muffins are usually sweet enough. Plus, the cranberry flavor of these babies is AMAZING! A few cranberries went into the batter and a few went into Colleen's mouth. Sometimes, ya' need a snack while ya bake, okay?! You can use their store locator to find some of these cranberries by you!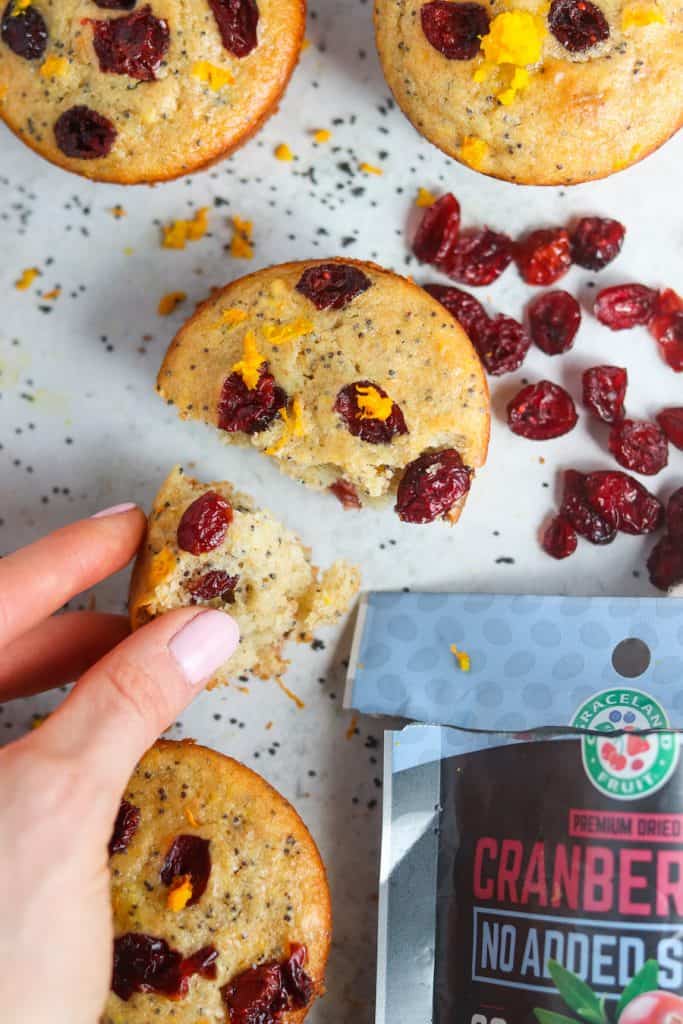 One more little note: I highly recommend adding a little extra orange zest on top of the muffins before you pop them into the oven. It gives them a little extra za-za-zoom. Za-za-zest?
I usually bake at least on thing each Sunday, and my husband told me that he supports the decision to re-make these as often as necessary. With how good these cranberry orange poppy seed muffins are, they may be on weekly repeat. Because I feel that it's necessary.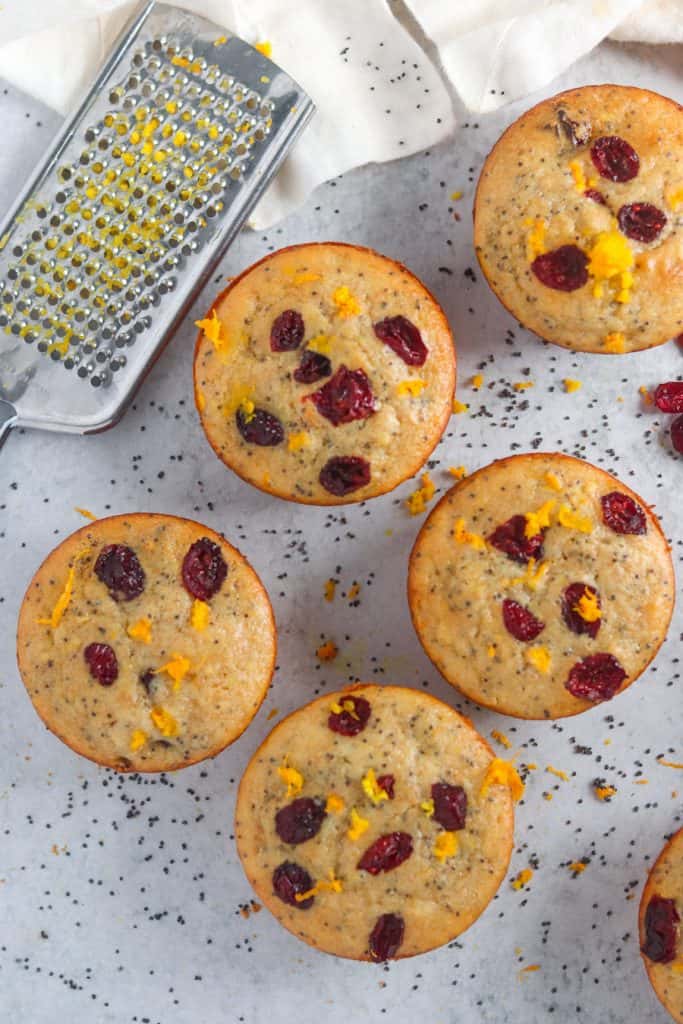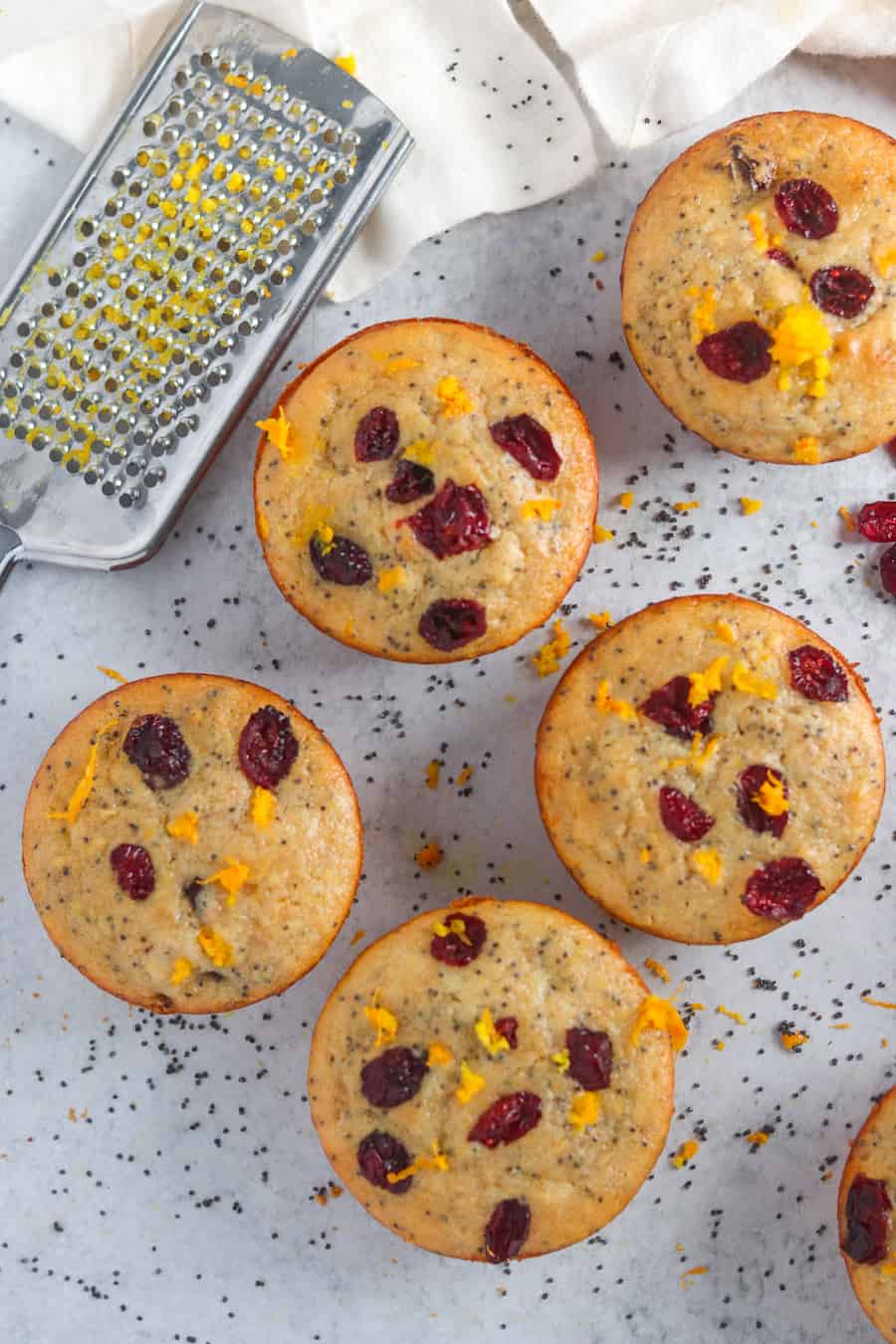 Be sure to save this recipe to your Pinterest board s that you can whip up a batch along side me this coming Sunday! We have have a little virtual baking date!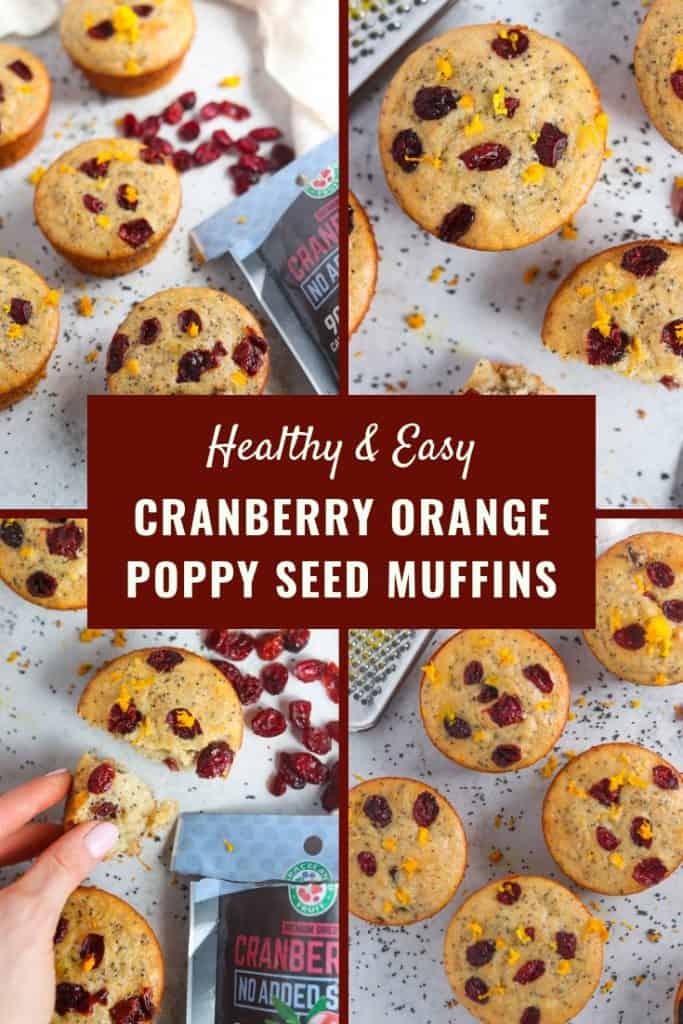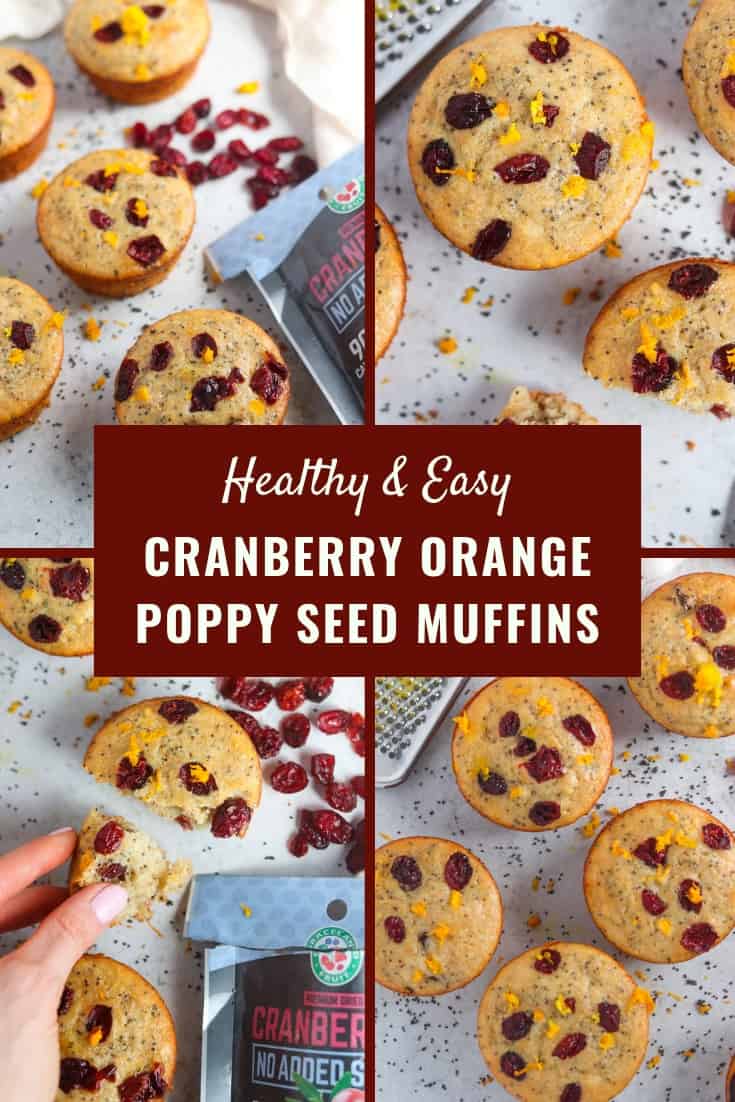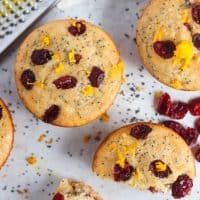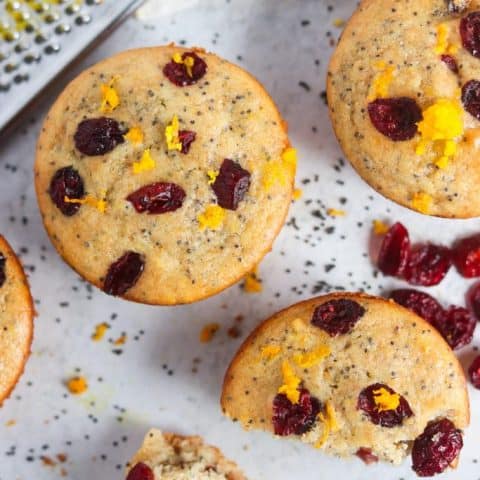 Cranberry Orange Poppy Seed Muffins
These cranberry orange poppy seed muffins are sure to make any morning better and are SO easy to make!
PRINT RECIPE
Ingredients
¼

cup

butter

melted & slightly cooled

⅔

cup

sugar

1

egg

Juice from 1 whole orange

2

tsp

orange zest

⅔

cup

greek yogurt

2

tbsp

poppy seeds

½

cup

white flour

½

cup

wheat flour

½

tsp

baking powder

¼

tsp

baking soda

¼

tsp

salt

½

cup

Graceland Fruit No Sugar Added Cranberries
Instructions
Preheat oven to 350 degrees. Lightly spray a muffin tin with non-stick cooking spray or line with muffin liners. Set aside.

In a large bowl beat together butter and sugar for ~1 minute.

Add egg, orange juice, orange zest, greek yogurt, and poppy seeds.

In a separate bowl combine remaining ingredients, expect cranberries, and mix well.

Slowly add flour mixture to wet ingredients, mixing until just combined.

Next, fold in cranberries.

Pour batter into prepared muffin tin and bake for ~22-24 minutes. When done, muffins will be golden and when a toothpick is inserted will come out clean.
click To display nutrition info
Happy eating!
XOXO
Colleen
Want more muffin goodness? You might like these!
Double Chocolate Buckwheat Banana Muffins
Loaded Chocolate Zucchini Banana Muffins
**This blog post has been sponsored by Graceland Fruit. However, all thoughts and opinions are my own**