To me, pancakes just elicit happiness. Don't you agree? I mean, when I think of pancakes I think of slow Sunday mornings with me in my big ol' red plaid robe and Minnetonka slippers. Don't let that imagery fool you, I've got on probably at least two sweatshirts and my purple, paint stained sweatpants. Sexy, right? Hey, my slow Sunday mornings are ALL about comfort- and warmth- okay?! Anyway, back to pancakes. They're just joyful, ya' know? Wouldn't it be great if you could bring that weekend bliss with you into the hectic work week? Well, not you can with these sausage pancake muffins!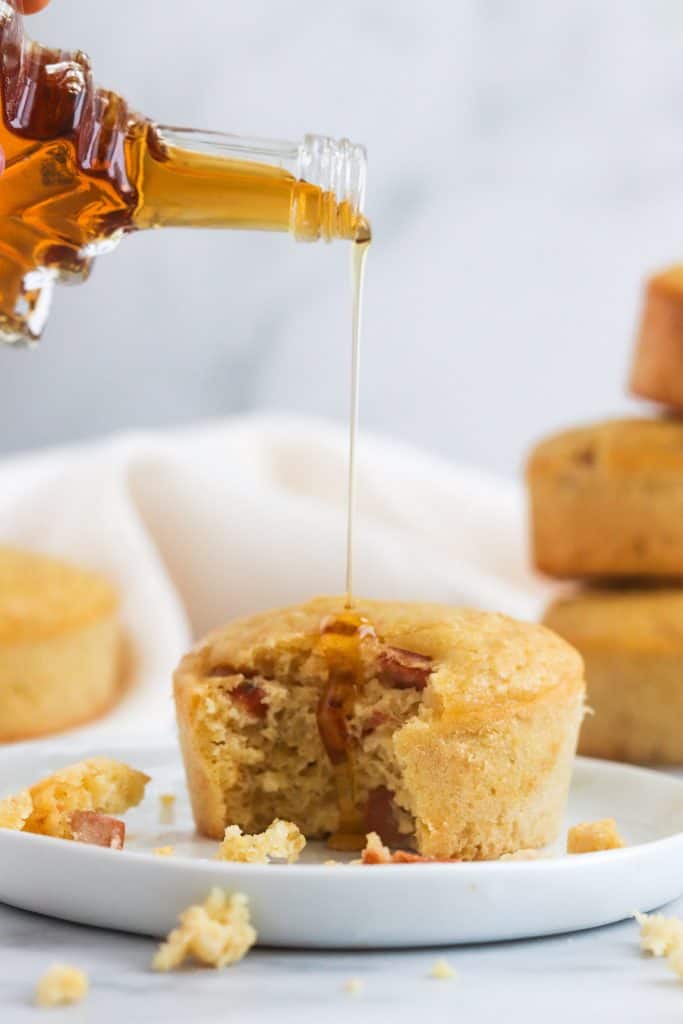 Yup, I said it. Sausage IN the pancake. In muffin form. Did I just blow your mind or what?! Not going to lie, my husband was a weeeee bit skeptical when I was making these. I don't blame him, really. They sound kinda out there. BUT. Let me tell you, he was pretty excited to bring these babies to work with him. Dude's skepticism went right out the door after one bite!
These sausage pancake muffins can be made with whatever pancake mix you like best. Lately, I've bee loving the protein pancake mix trend. I'm a pancake lover at heart, but a lot of times they just don't keep me satisfied because they're lacking protein. With the protein pancake mixes you can kinda kill two birds with one stone. Replenish them carbs (not eating overnight depletes your stored energy!) and have some stay satisfied protein!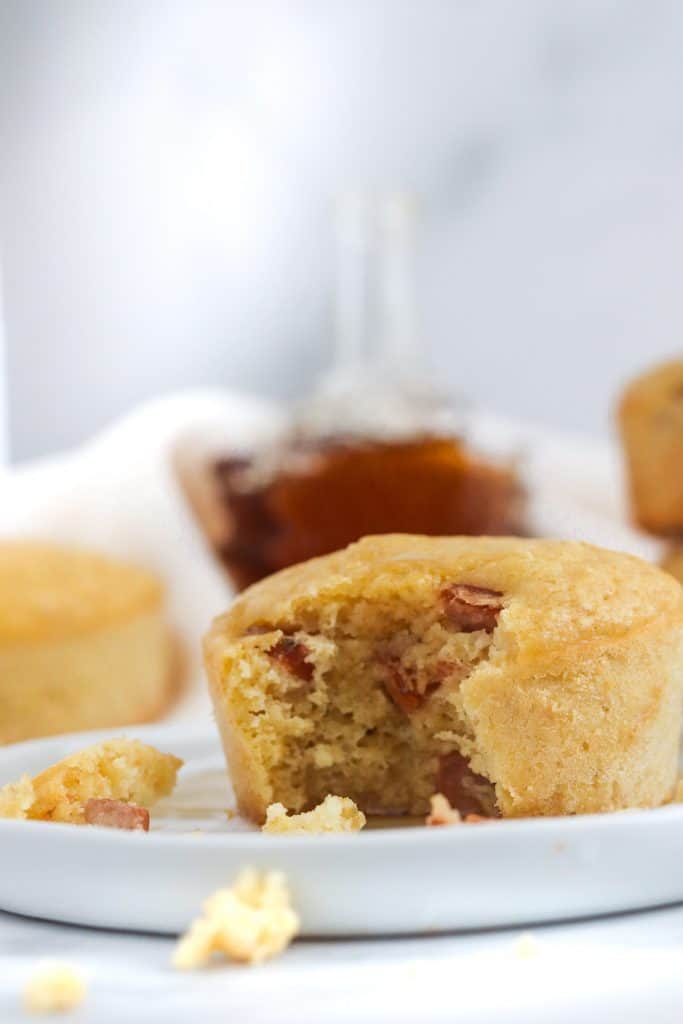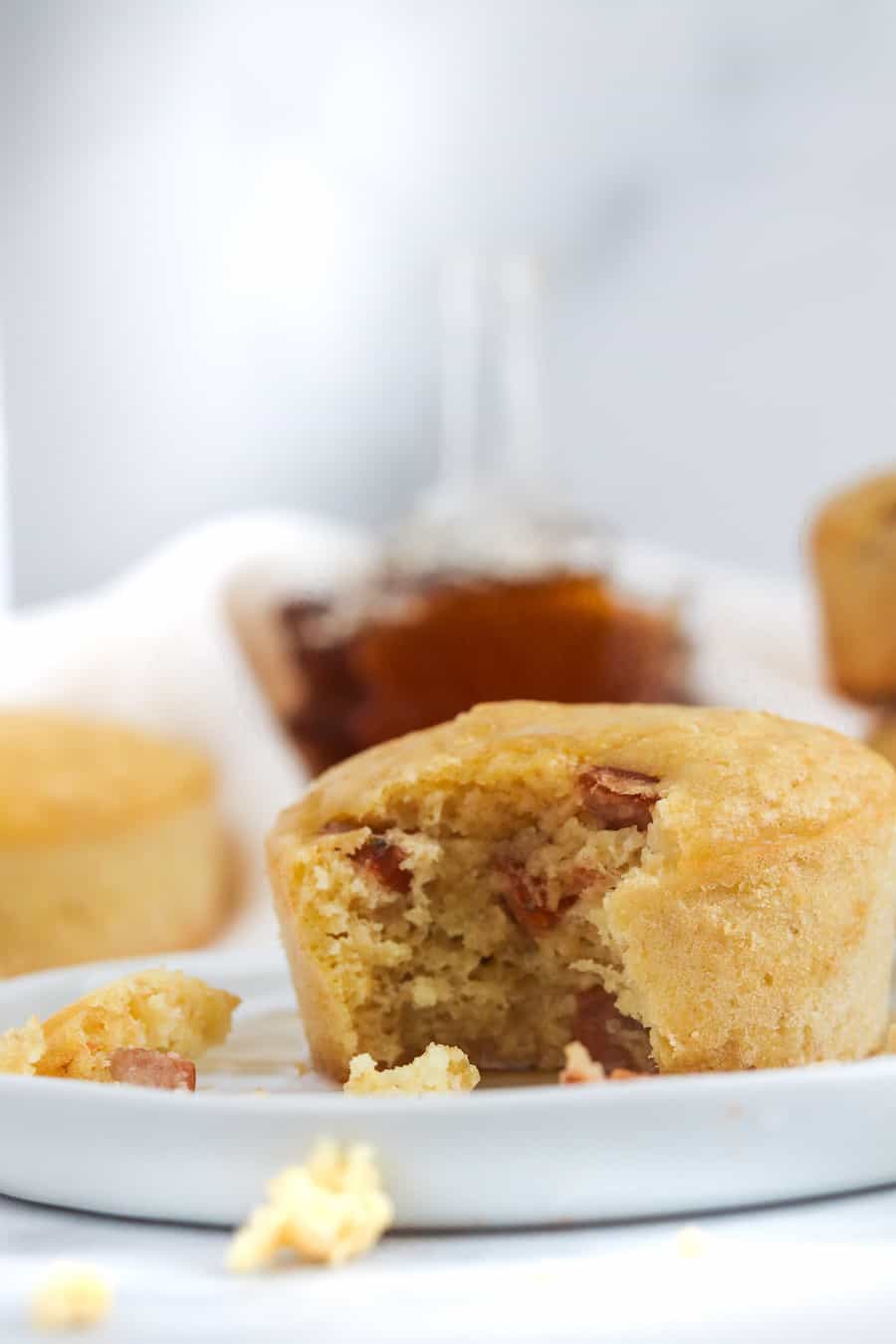 For this recipe I used Gilbert's Craft Sausages Bourbon Apple Sausage. The sweet and smoky flavor was PERFECTION with the maple flavor in these muffins. Plus, their PerfPacks are perfections (HA!) for this recipe since you don't need to open an entire pack at one time!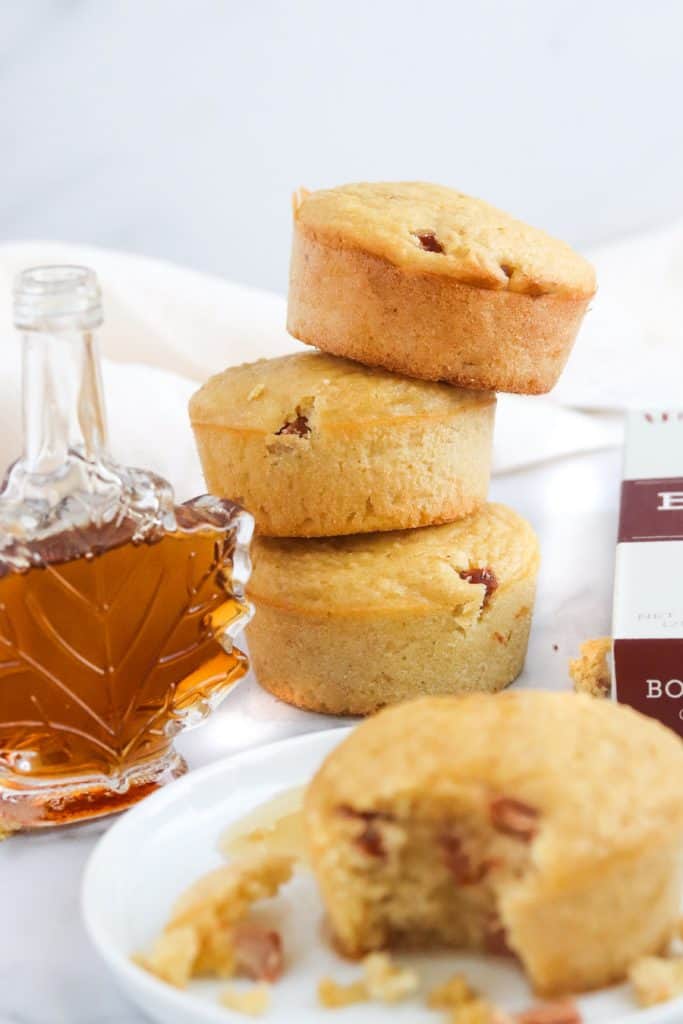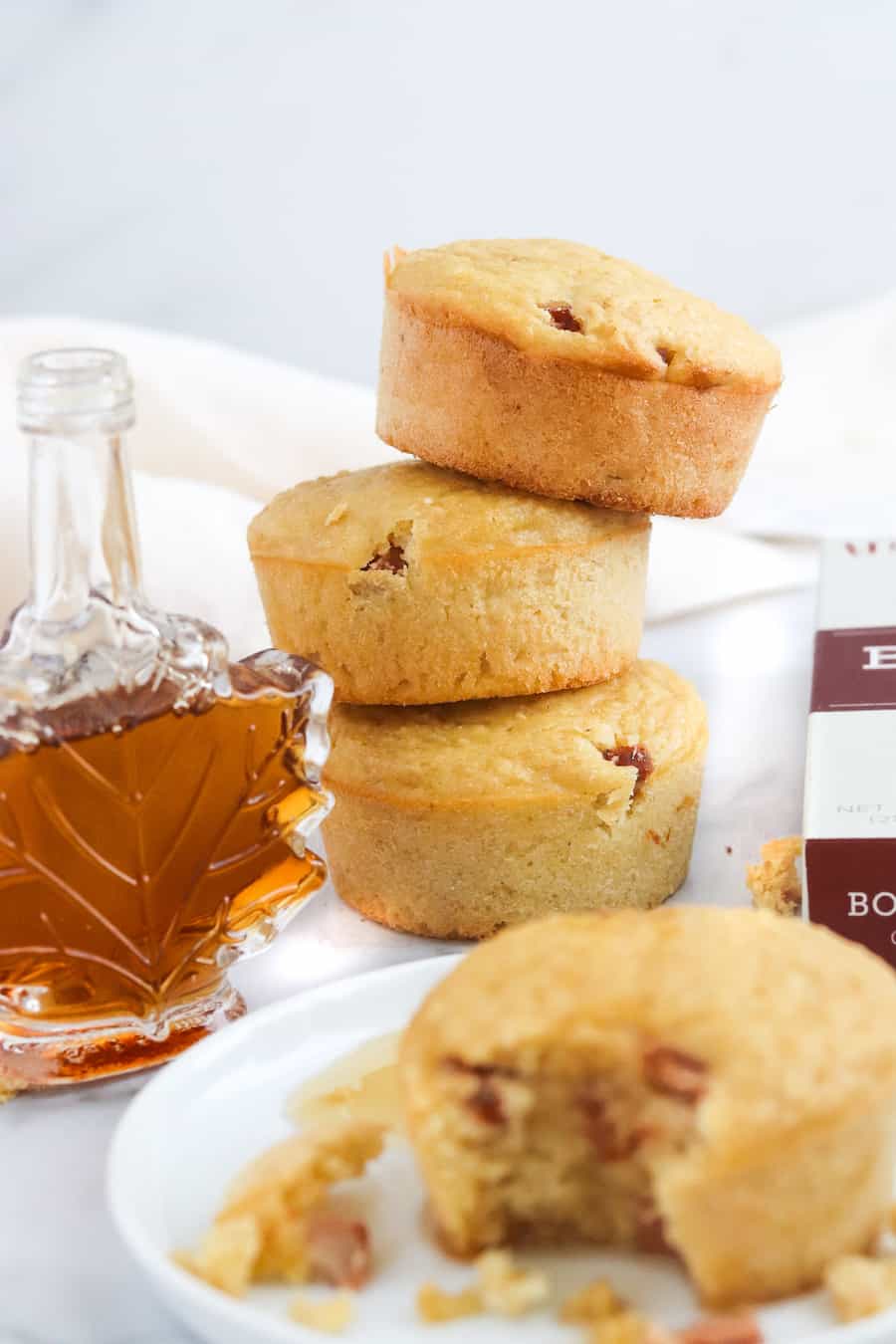 You can eat these sausage pancake muffins warm or cold. I've done both and they taste great either way! If you warm them I highly recommend adding an additional drizzle of maple syrup on them. Uh-Maze.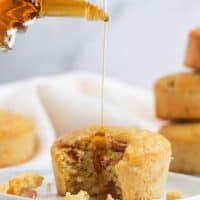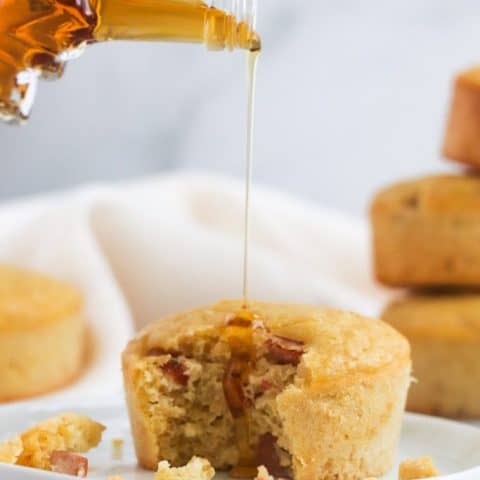 Sausage Pancake Muffins
These easy sausage pancake muffins will make even the craziest week day feel like weekend bliss!
PRINT RECIPE
Ingredients
1 ¼

cup

pancake mix

⅔

cup

water

1

egg

2

tbsp

maple syrup

2

Gilbert's Bourbon Apple Craft Sausages

diced
Instructions
Preheat oven to 350 degrees. Spray a muffin tin with non-stick spray, or use muffin liners, and set aside.

In a large bowl whisk together pancake mix, water, egg and maple syrup.

Fold in diced sausages.

Evenly distribute batter into the prepared muffin tin and bake for 20 minutes, or until golden and a toothpick comes out clean.

Serve warm, adding additional maple syrup if desired.
click To display nutrition info
Don't forget to pin this recipe for later! Trust me, you'll want it again!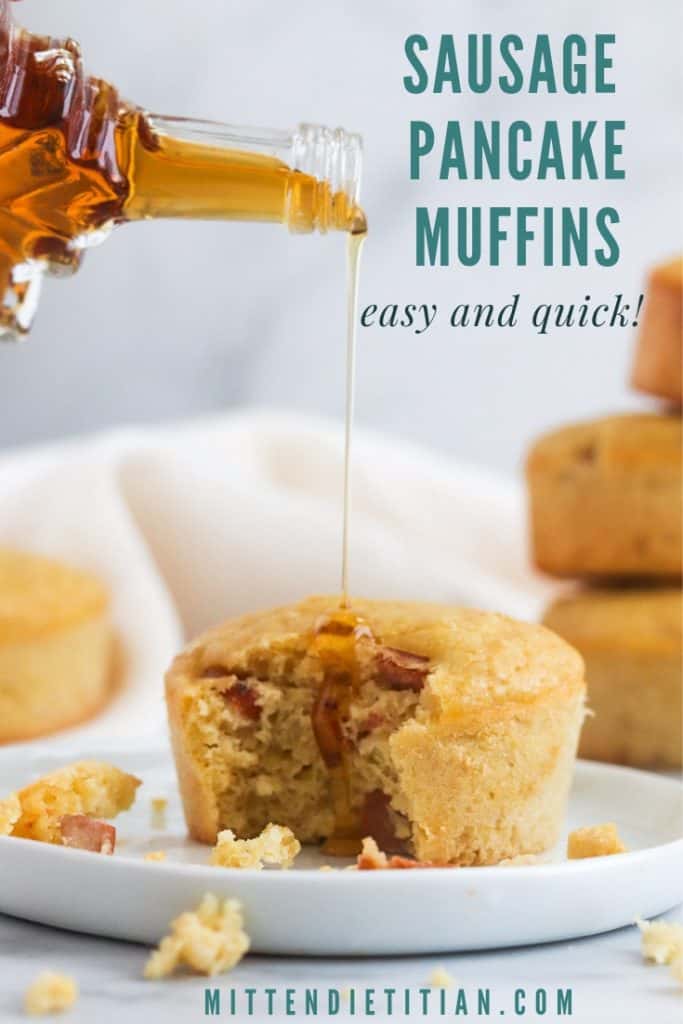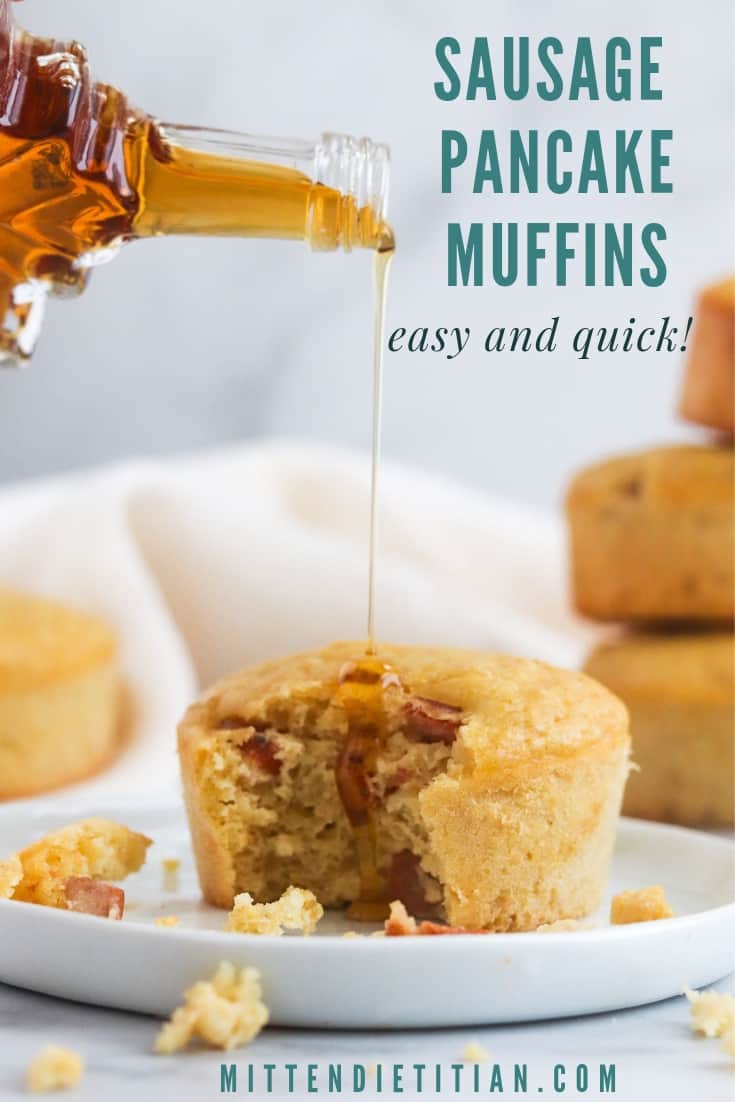 **This blog post has been sponsored by Gilbert's Craft Sausages. However, all thoughts and opinions are my own**
Looking for more recipes like this? You may like these!
Morning Glory Breakfast Cookies