Ever since summer came to an end and so did the surplus supply of zucchini, I've been on the cauli-oat train with no intent of getting off. Well, untill the zucchini come back and it's time for zoats! (zucchini oats). So, what are cauli-oats? Cauli-oats are a mix of oatmeal and riced cauliflower. Before you go all "lady, that's just weird", here me out. Firstly, you seriously can't taste the cauliflower. Secondly, they add volume, helping to make you feel full. Thirdly, you sneak in a serving of veggies. Fourthly, they're so versatile. Fifthly, they're straight delish. Haven't sold you yet? Maybe I can with this recipe for high-protein eggnog cauli-oats. Let's see!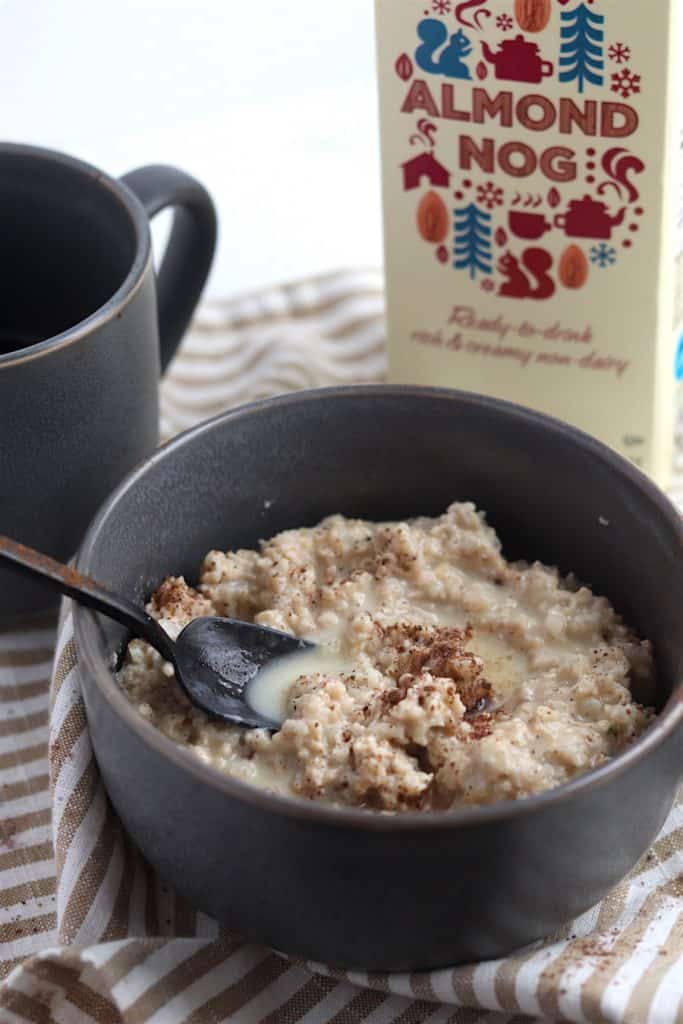 There is a strong possibility that if it's breakfast time you can find me eating these. I'm like a toddler on a food jag right now! I just can't get enough of these. If "Holiday Spirit" was a taste, that is what these would be. They're just happiness and cheer in a bowl!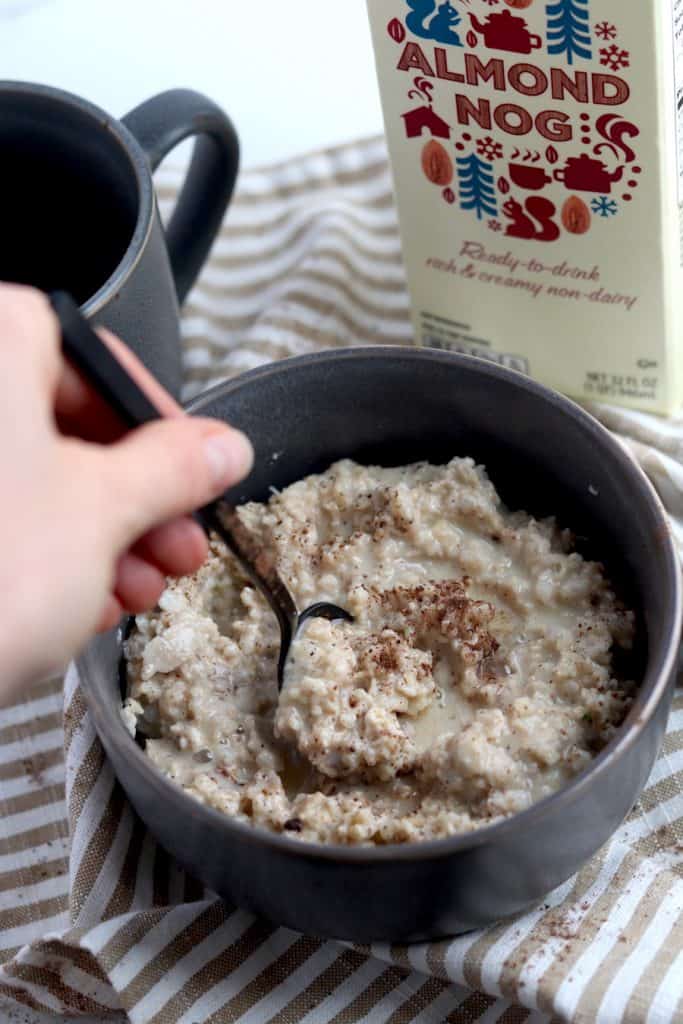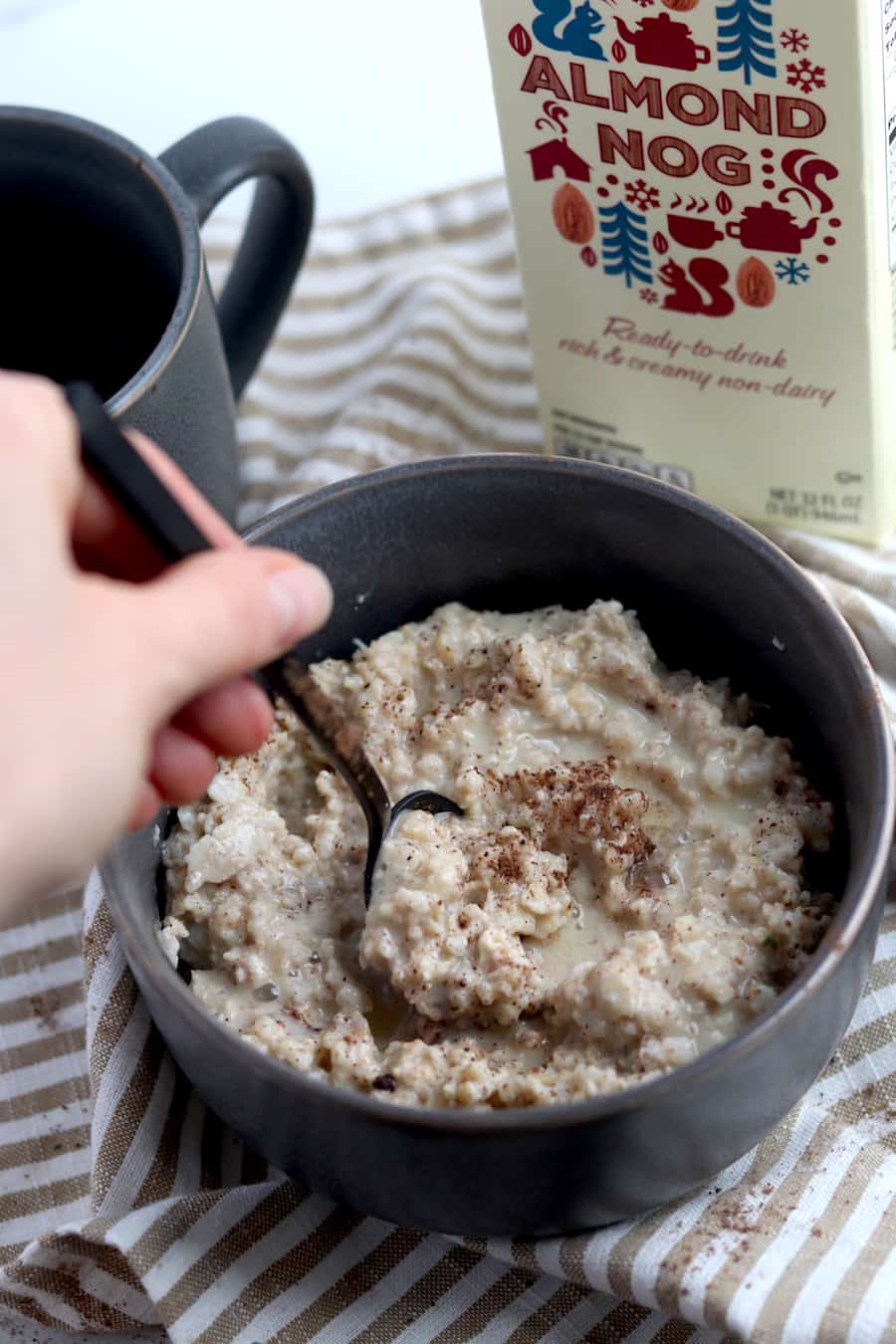 I use Almond Nog for this recipe, which I stumbled upon at Aldi a few weeks ago. It's like Aldi knows me and can read my mind for the products I'm looking for and then POOF! There they are. It's kind of creeping, but I dig it. I can't tell you how many times I've told Joseph "We should really get [insert item here]" and then we get to Aldi to do our grocery shopping and it's one of their special weekly items. Not mad about it though. Anyway, back to the nog. I decided to grab some to try and LOVED it. It's definitely thinner than the real deal, but the flavor is FAB. I also mix it into my morning protein shakes with some nutmeg and OH-MY-GOSH, it's amaze.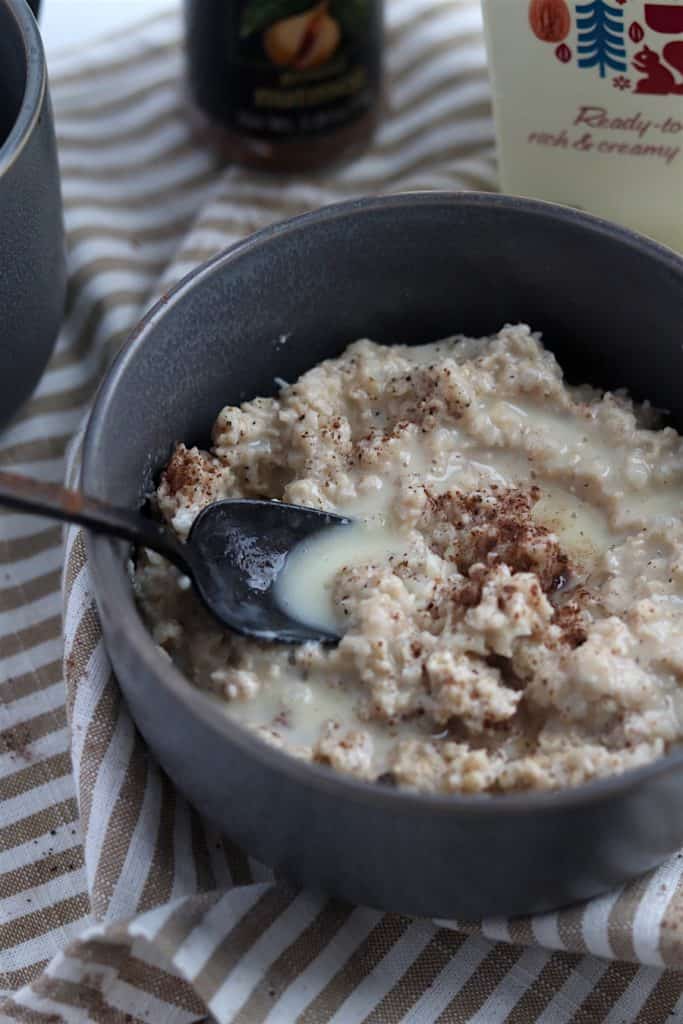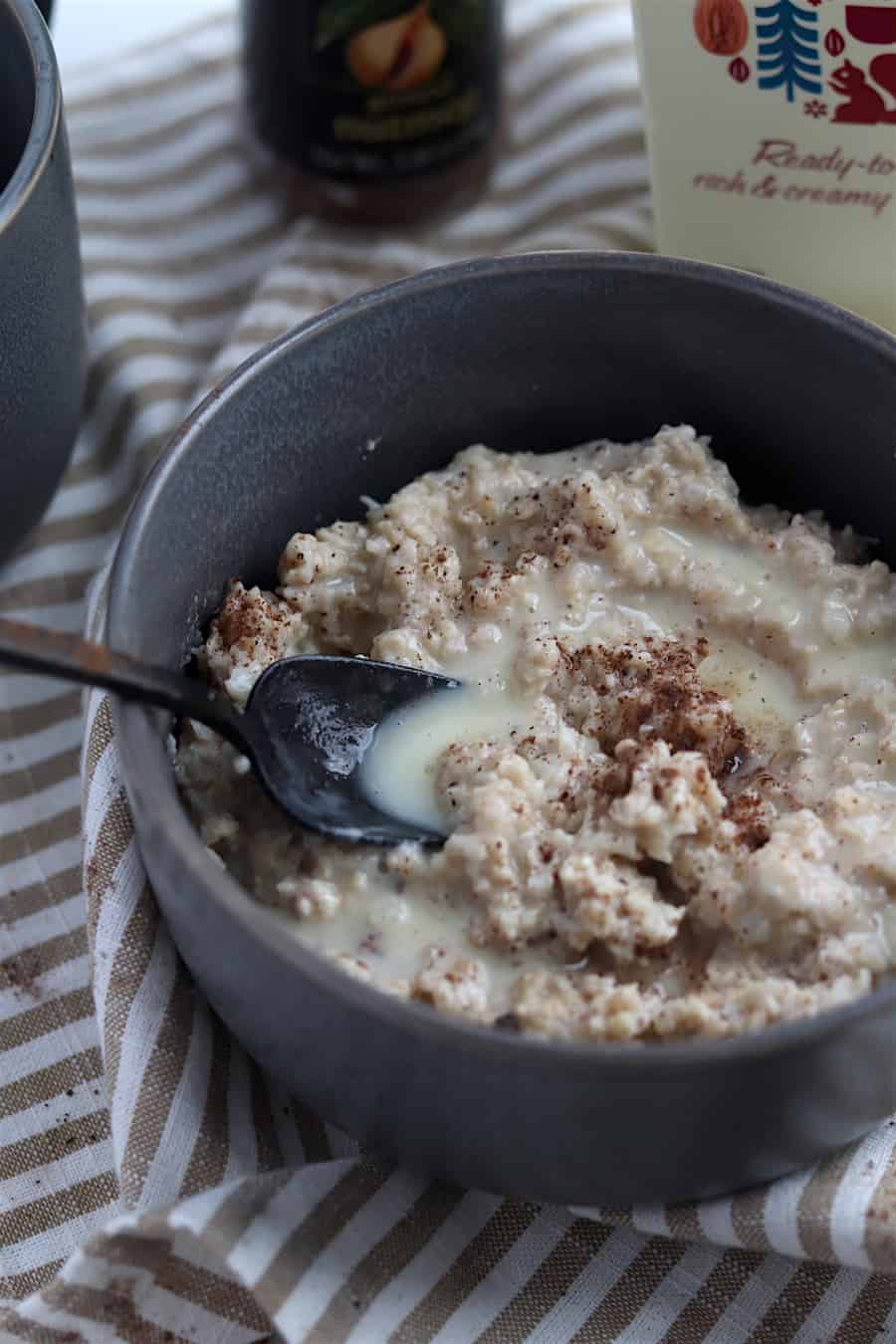 Now, I usually add a scoop of vanilla protein powder to these. That step is optional, but I'd highly encourage it. Our bodies like protein in the morning, it helps to keep you full and satisfied. You can use whatever your fave kind is and could totally switch up the flavors, but I'd recommend a vanilla (or the like) flavor for this. Another option would be to pair this with some eggs or greek yogurt, just to get that protein in.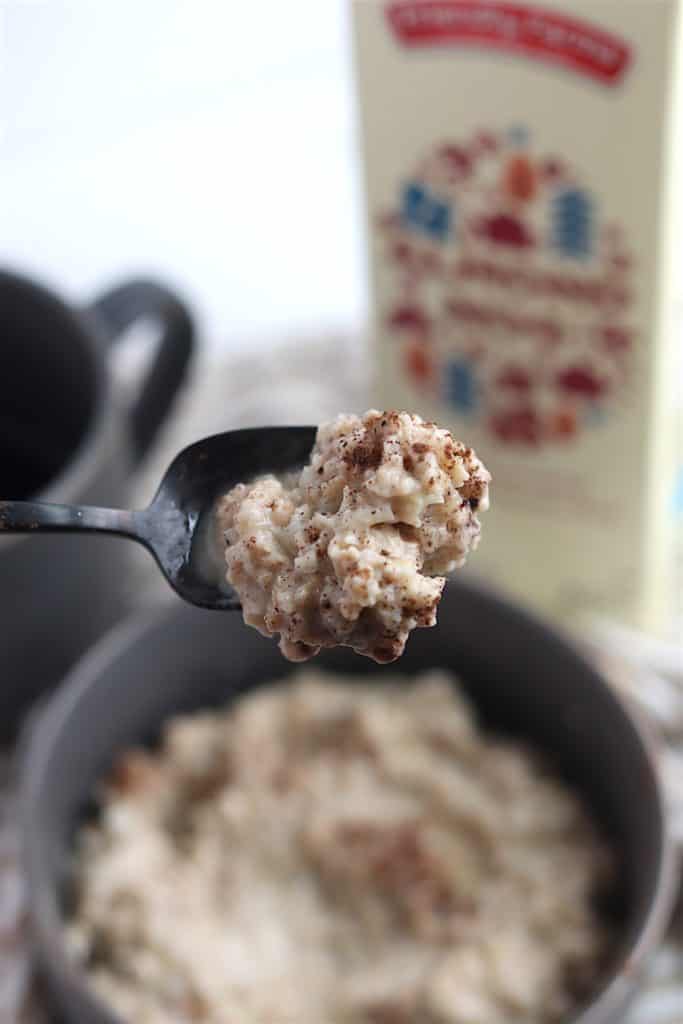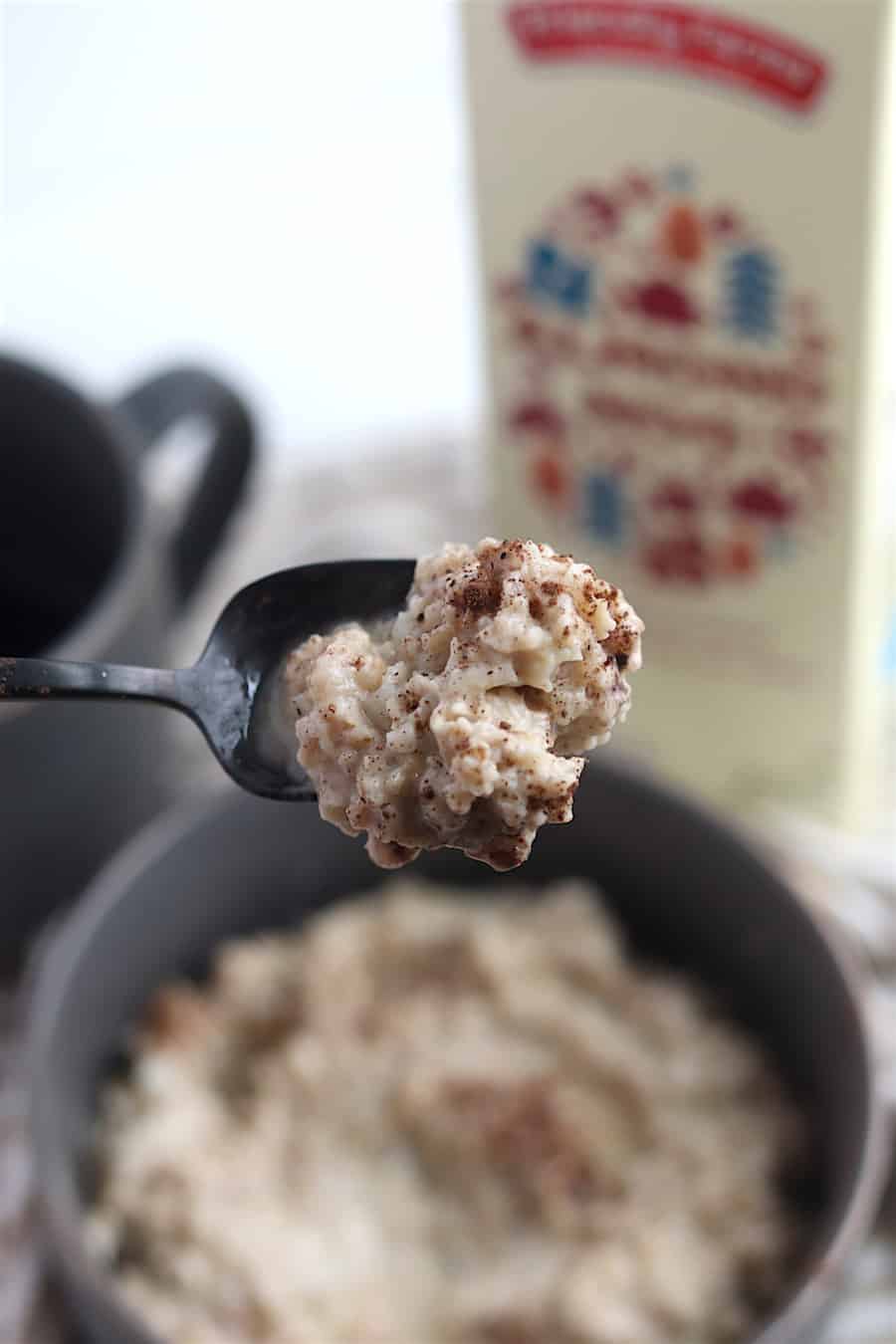 Give this bowl of goodness a try and let me know what you think!!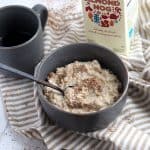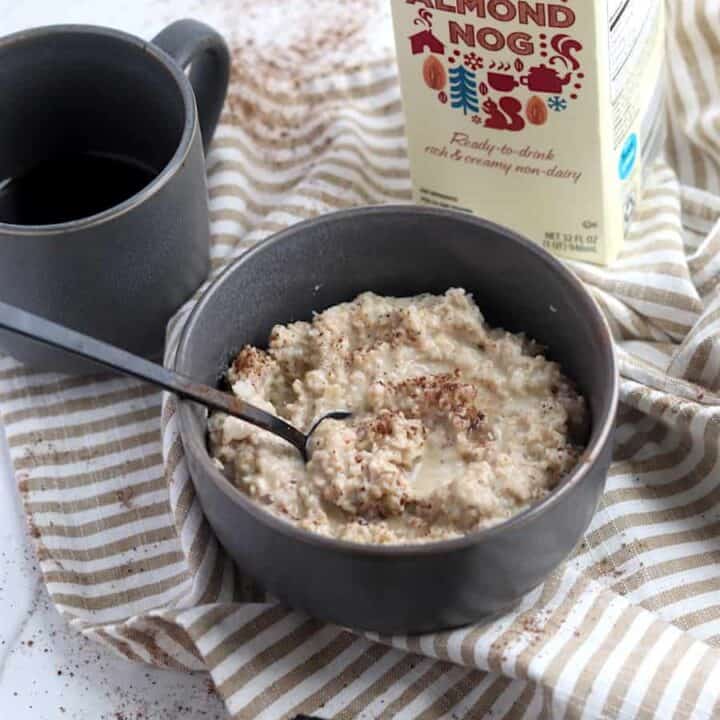 Eggnog Cauli-Oats
Delicious and creamy egg nog oatmeal has a dose of veggies to power your morning!
PRINT RECIPE
Ingredients
1/2

cup

quick oats

1/2

cup

frozen riced cauliflower

1/2-2/3

cup

water

1/4

cup

egg nog

1

scoop protein powder

1

tsp

vanilla

1/4

tsp

nutmeg
Instructions
Combine all ingredients in a bowl and microwave for 2 minutes.

Stir after two minutes, then microwave and additional 1 minute.
click To display nutrition info
Happy eating!
-Colleen