If there is one recipe that everyone should have in their back pocket it's a killer pie recipe. Not only is pie delicious, let's face it, they can be down right impressive. And that's exactly what I have for you today with this fresh strawberry pie with an oatmeal cookie crust. Yup, you read that right: Oatmeal. Cookie. Crust. Let me just give you a second to wipe your drool.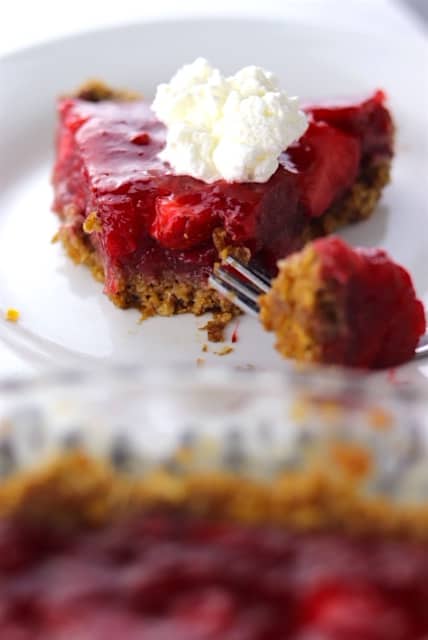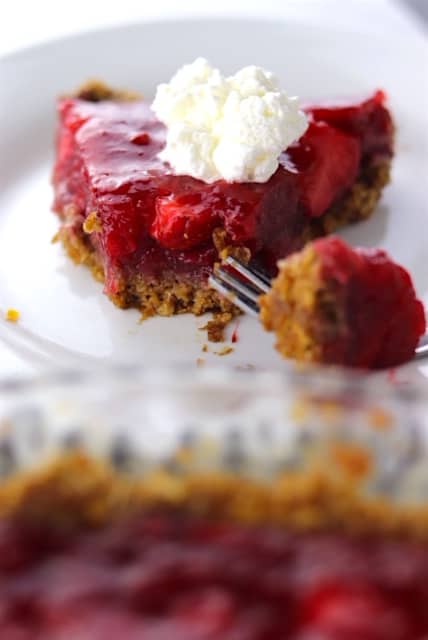 All good? Good. Back to the pie. Earlier this summer I dragged the fiance strawberry picking and, let me tell you, there is no better smell than that of a strawberry patch during peak season. Y-U-M! We walked out of the patch with muddy shoes (it had JUST rained), stained hands, and 12 pounds of summery strawberry goodness- totally worth it! My first thought when we drove home was "I've GOT to make a pie!" Well, I made four. Tweaking the recipe a little each time, I happily present you with the perfect finished product! Totes not mad about recipe testing this one to perfection 😉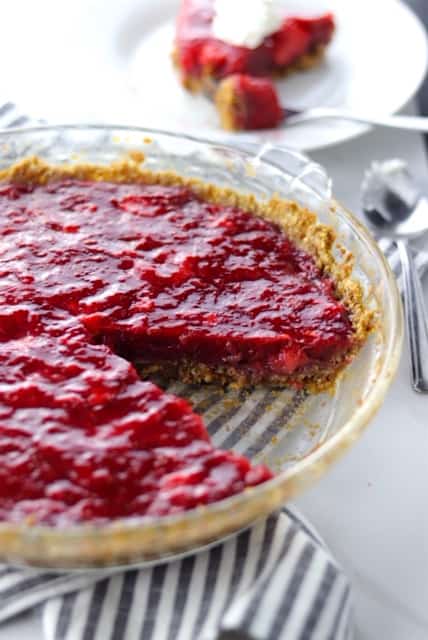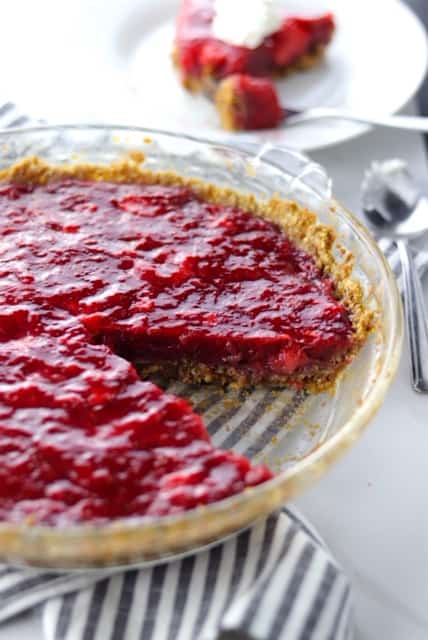 Oatmeal cookie in place of regular crust is such a fun spin on your typical strawberry pie. It's seriously so good that I could eat it by itself. Actually, I ate quite a bit of the dough when making it because it's THAT delicious.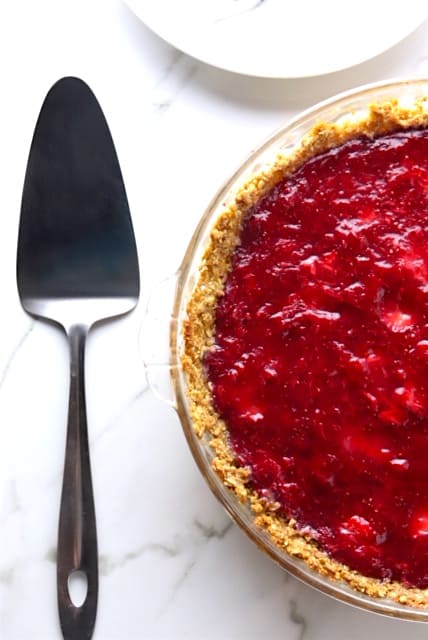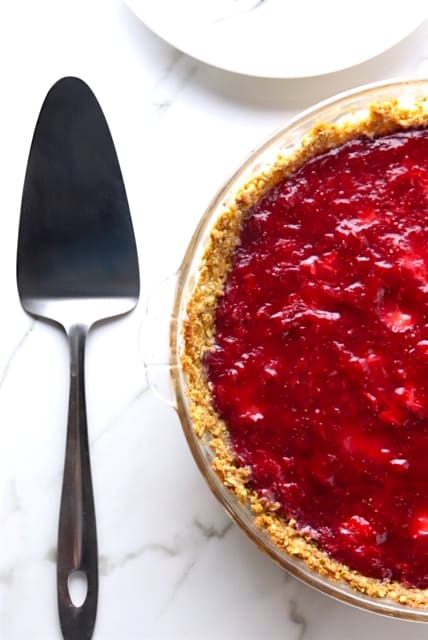 Since we picked a gazillion pounds (12 is the new gazillion), I'll definitely be making this one again.
Happy Eating!
-Colleen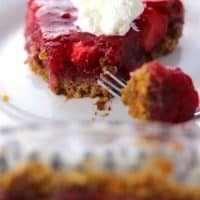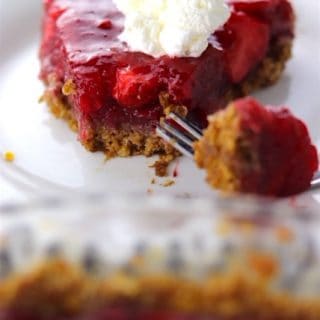 Fresh Strawberry Pie With An Oatmeal Cookie Crust
This fresh strawberry pie with an oatmeal cookie crust is a fun and fresh take on a classic favorite! With a few tweaks this recipe is lower in sugar, fat, and calories, higher in fiber, yet tastes just as delicious!
PRINT RECIPE
Ingredients
Oatmeal cookie crust ingredients

½

cup

oat flour

2/3 cup quick oats blended

½

cup

old fashioned oats

¼

cup

brown sugar

¼

cup

granulated sugar

½

tsp

cinnamon

1

tsp

baking soda

½

cup

applesauce

Strawberry Filling Ingredients

5

cups

strawberries

whole

3

tbsp

corn starch

3

tbsp

water

½

cup

sugar
Instructions
Preheat oven to 350 degrees. Lightly spray pie pan with non-stick spray, set aside

Combine oat flour, oats, sugars, cinnamon and soda in a large bowl, mixing well

Add in applesauce and evenly coat dry ingredients

Firmly and evenly press crust mixture into pie pan, bake for 10-12 minutes. Allow to cool fully

Add strawberries to a large pot over medium-high heat

While strawberries are heating, combine cornstarch and water, stir until dissolved.

Lightly mash strawberries once they are hot, slowly stream in cornstarch mixture, stirring well

Simmer for ~5 minutes, strawberries should be thick and jelly-like

Pour into cooled crust and refrigerate overnight
Notes
Ideally, refrigerate overnight before serving.
Best served chilled.
click To display nutrition info
Don't have strawberries on hand at the moment? No worries, be sure to pin it to your Pinterest board for later!