Summer is finally (almost officially) here and I'm thrilled!! Warm sunshine on your skin and spending the majority of the day outside is just perfection. My only complaint with summer is that it isn't long enough. Really though, doesn't it seem like it's here and gone in the matter of days?!
Since summer seems to go by in the blink of an eye we are always trying to maximize the day to fit in as many summer activities as possible, am I right? It can get super tough to make time to go to the beach or pool, play at the park, walk the dog, mow the lawn AND have a healthy dinner on the table at the end of it all. So, quick, go-to dinners are essential in these warm months to make sure you have more time to enjoy them while they last. My number one go-to "fast food" this time of year are salad kits, and here's why:
They're super convenient and quick since they include the veggies, multiple toppings, and dressing all in one

Adding extra lettuce bulks them up to entrée size in a snap

You can add whatever protein source you have on hand and change that up to make it a whole different salad

They're SUPER affordable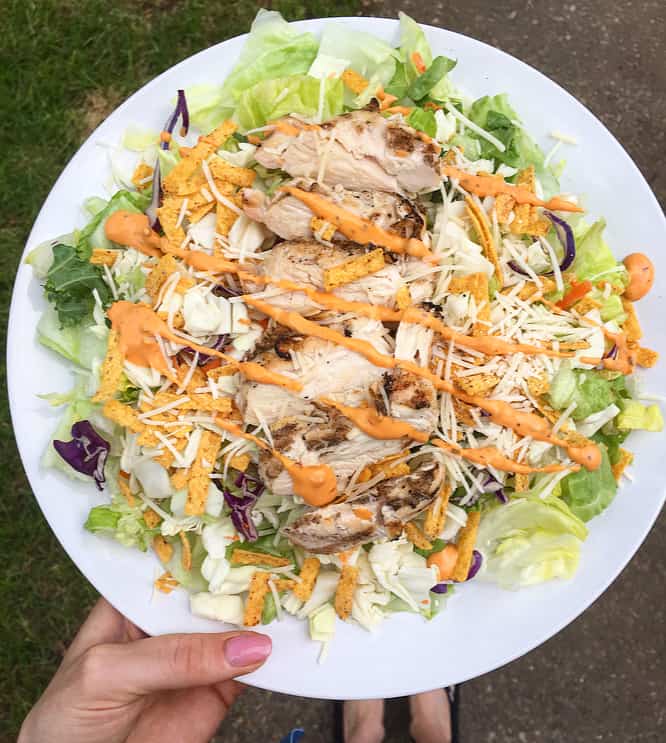 My favorite kits are from Aldi, and I especially love this Southwest one recently.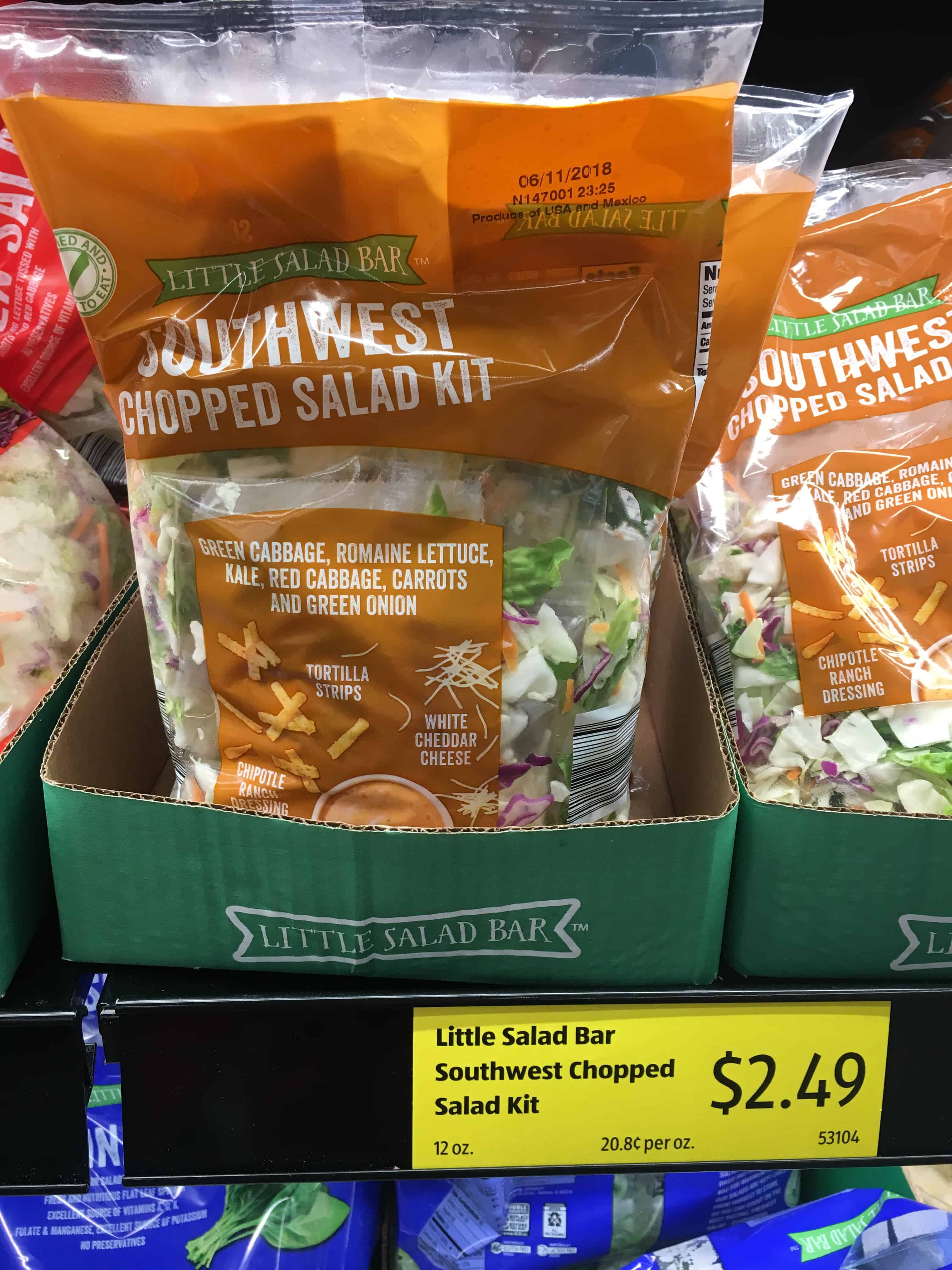 Did you check out that price tag? $2.49! For two dinners I use one salad kit, ½ head of iceberg lettuce, and 12oz boneless, skinless chicken breast. Total price per dinner? $2.20. When I calculated this I literally almost did a happy dance- I'm dutch, I LOVE a good deal!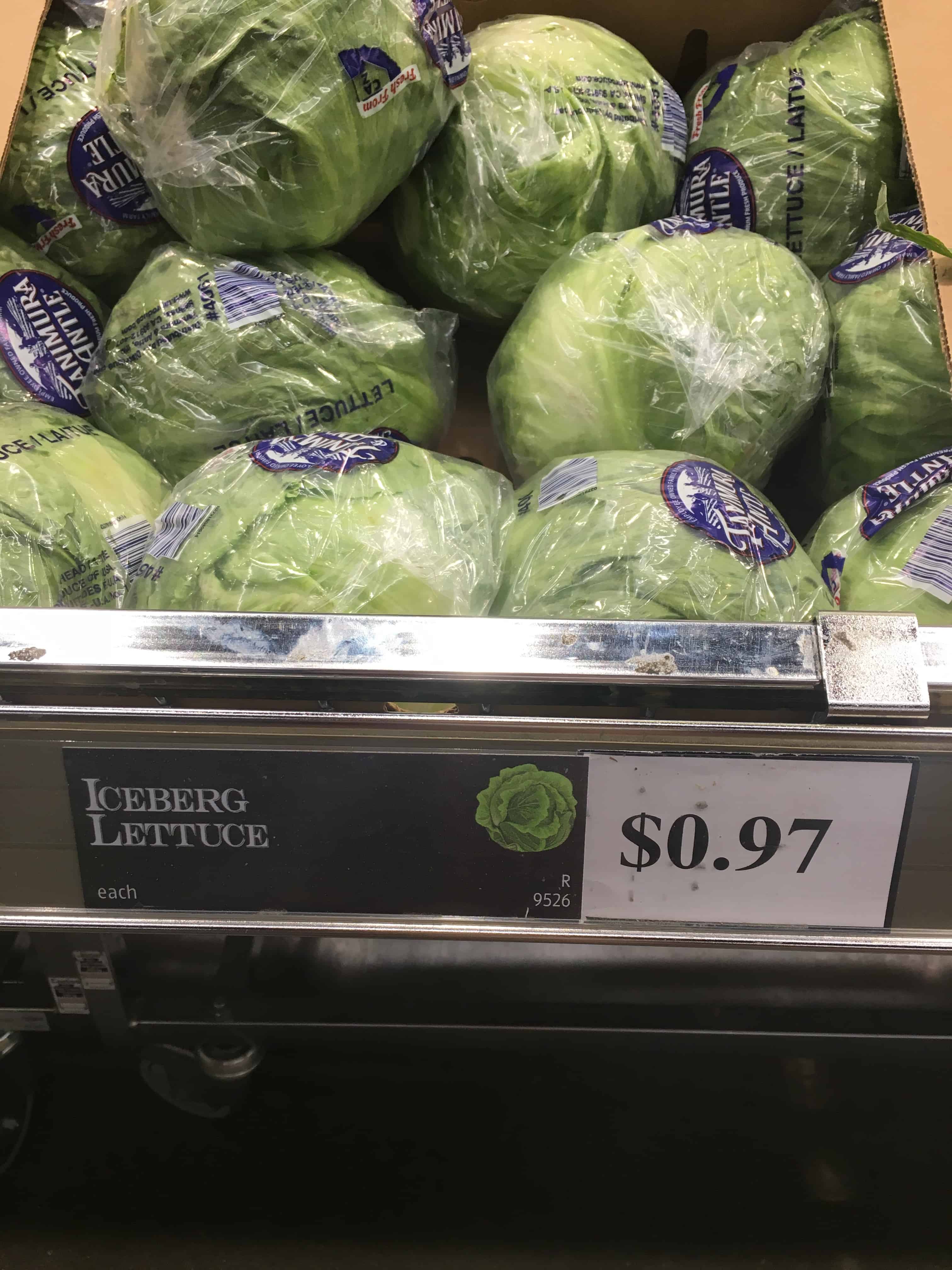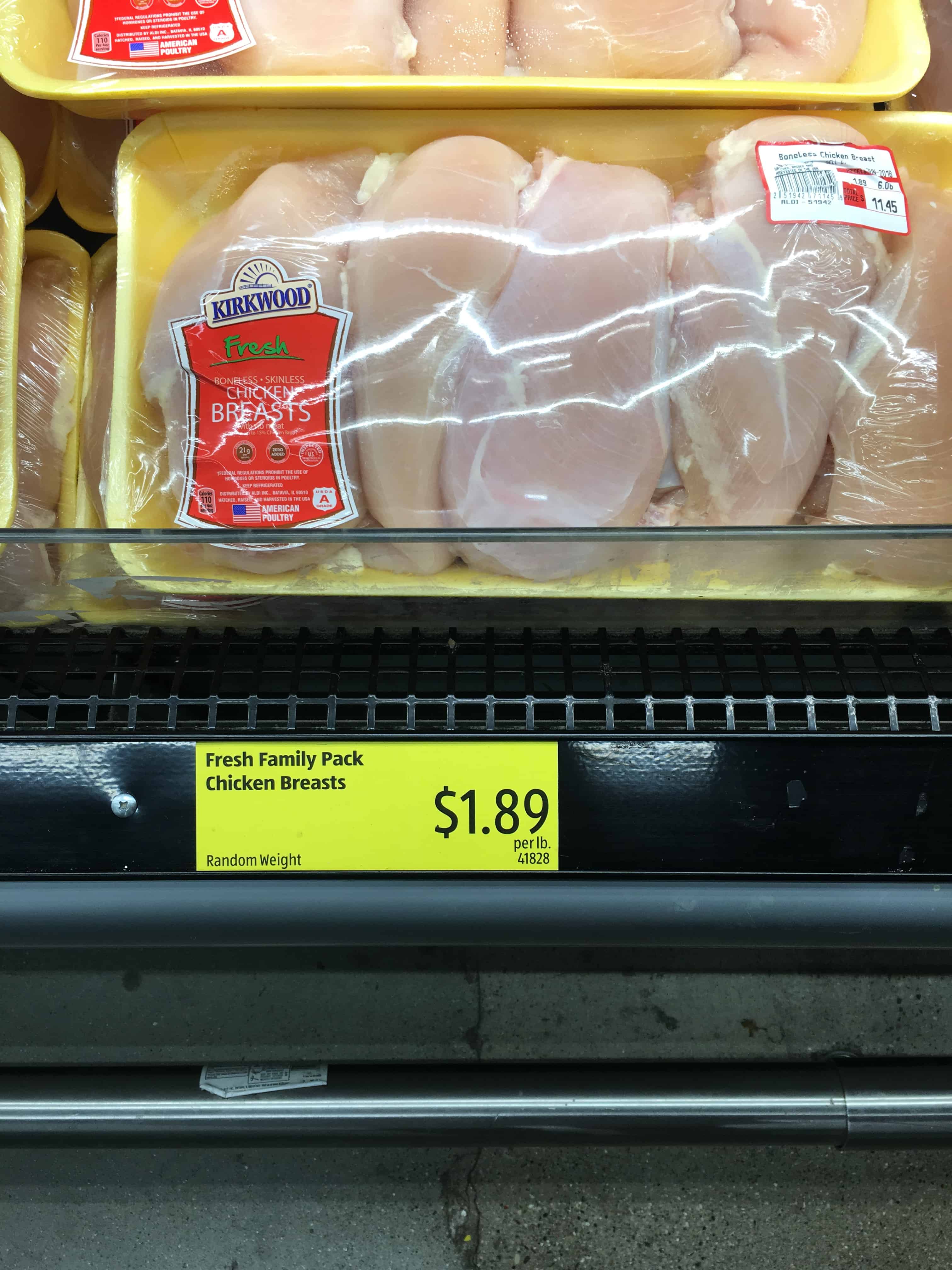 Want more? It takes only about 15 minutes to make this meal. FIFTEEN. Have I sold you on skipping the drive-thru yet?
I'd also like to say that Joe and I are pretty big eaters, so when I say two entrée salads, I am talking two BIG salads, not some wimpy little thing.
It's pretty much a given that I buy at least one of these kits each week to have on hand for those especially hectic days, when ain't nobody got time for cooking. They're also super great options for lunches and make meal prepping those a cinch. Be sure to add these super simple meal solutions to your next grocery list!