Apples have always been my favorite fruit. I could eat like five a day and not get sick of them. Seriously. So, when it's fall and apples are in season here in Michigan I take FULL advantage of the crisp, sweet goodness. Plus, I love how CHEAP they are this time of year! Pro-tip for reducing your grocery bill, always shop for in-season fruits and veggies! It only makes sense that my favorite fall dessert involves apples, right? That favorite dessert is this oatmeal apple crisp!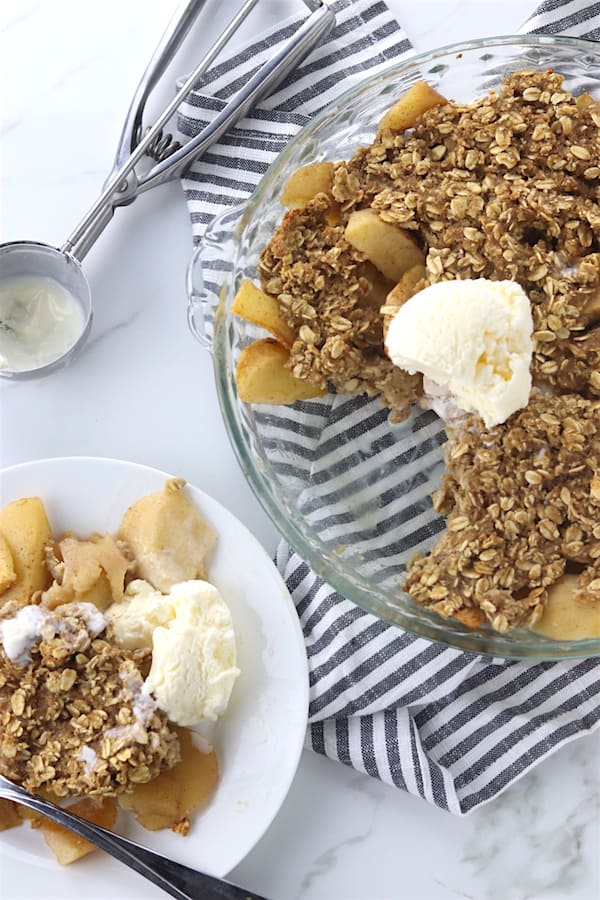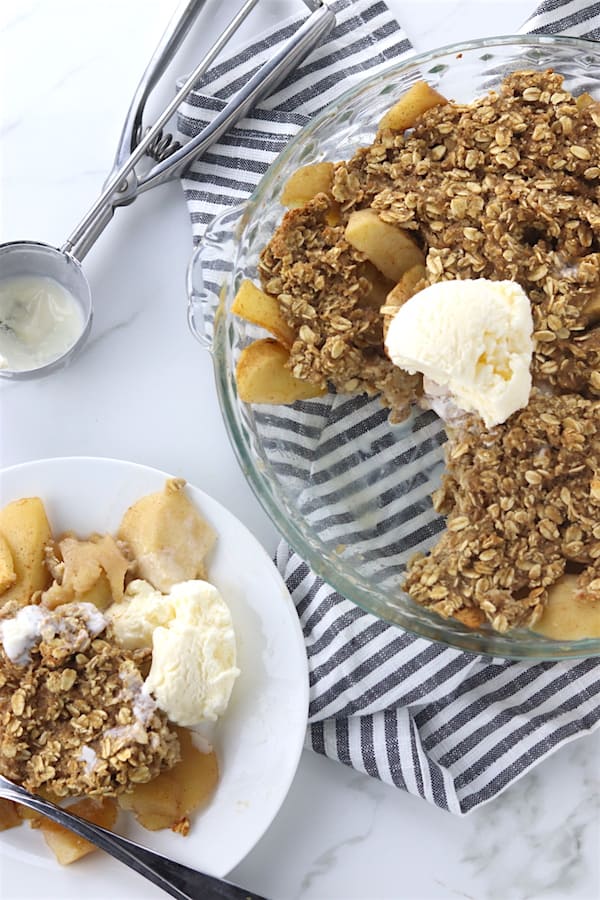 I love this crisp for so many reasons, but here are a few of the top ones:
Delicious. That's kinda a given though.
It's made with simple ingredients and is lower in sugar than most. Not that sugar is bad, but sometimes I like my crisps to double as breakfast, and I don't feel super fab if I have a ton of sugar at breakfast.
Loaded with whole grains and fiber. These complex carbs will help to keep you nice and full and prevent a huge sugar buzz (see previous point about breakfast)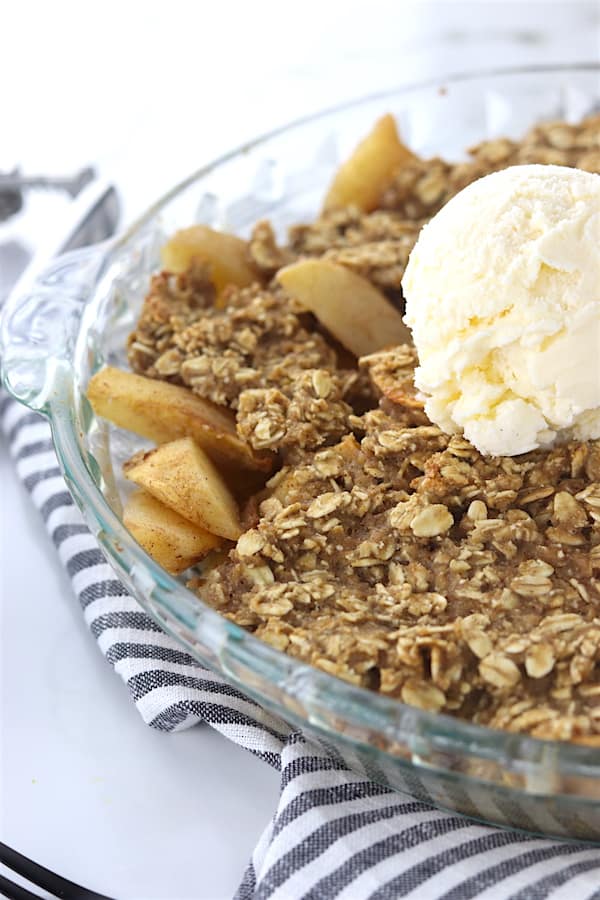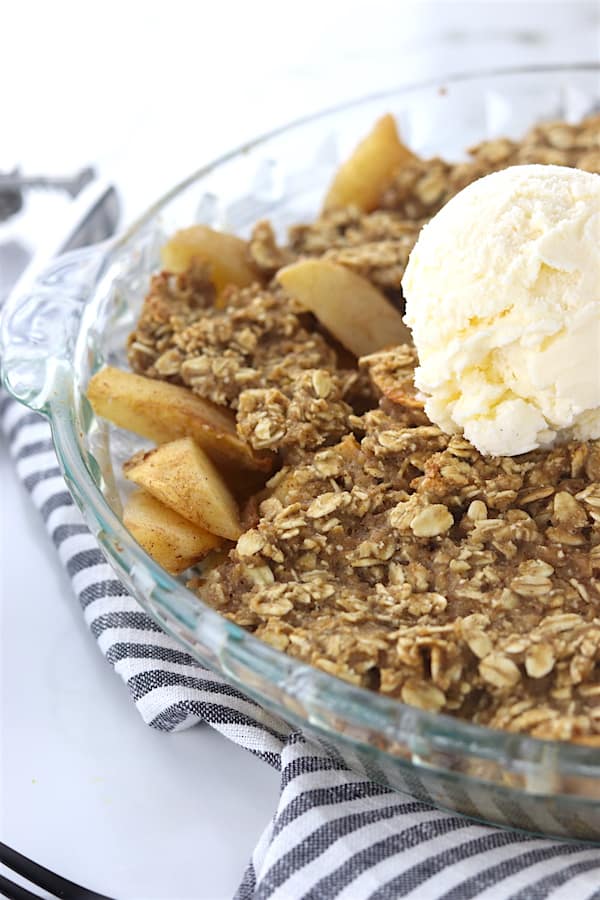 If you're looking for your next dessert, look no further, this oatmeal crisp is it! I like to serve it warm with a little bit of vanilla ice cream. There is nothin better than ice cream melting into all of the little nooks and crannies! Okay, I need to stop describing this because I'm actually drooling on my keyboard.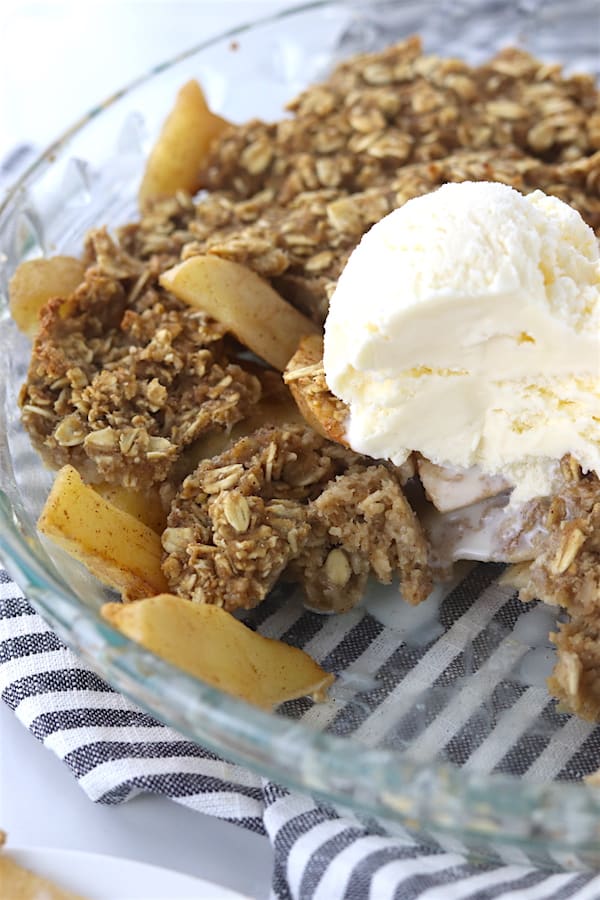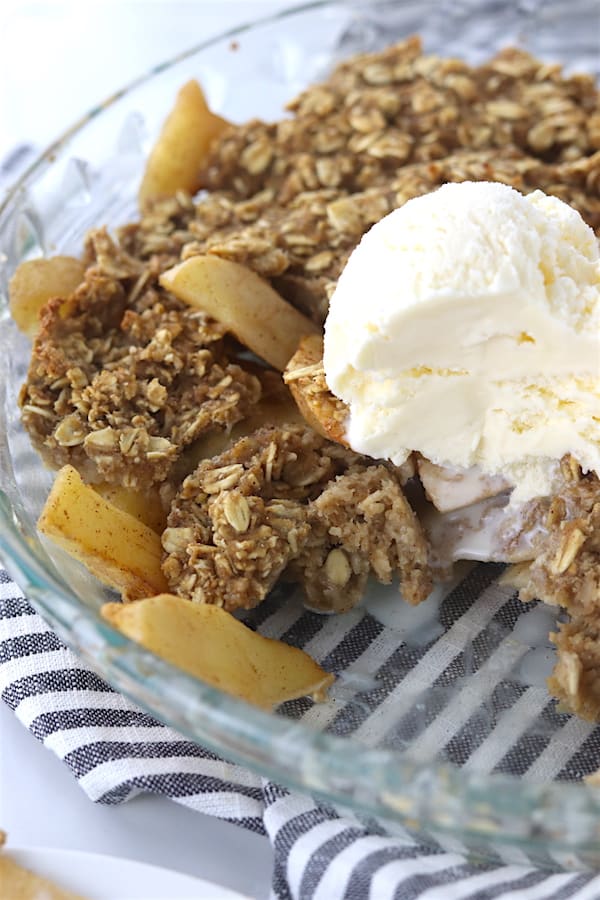 I'm a huge fan of desserts that are also nourishing. don't get me wrong, I love your usual Grandma's buttery apple crisp, too. But on the day to day I feel better with something a little more simple, like this oatmeal apple crisp.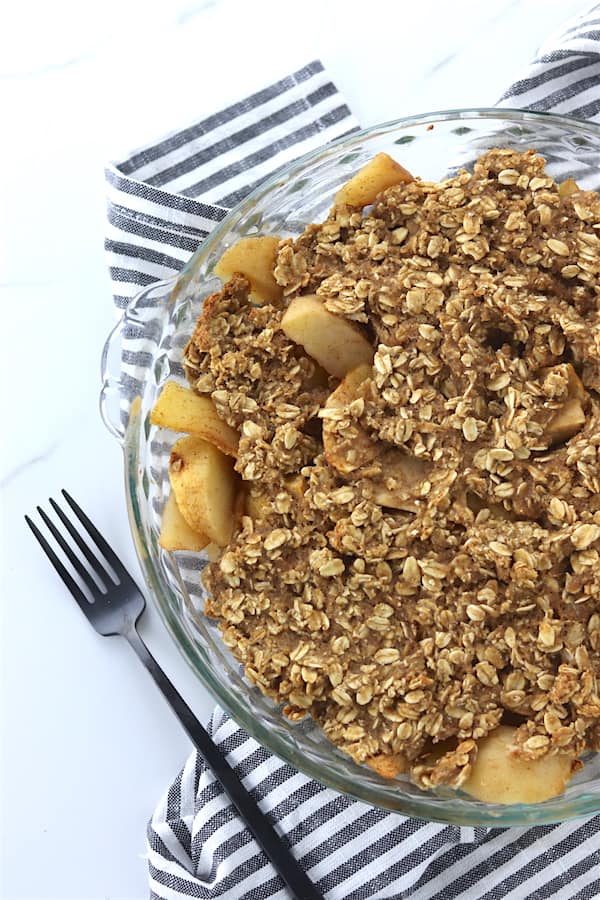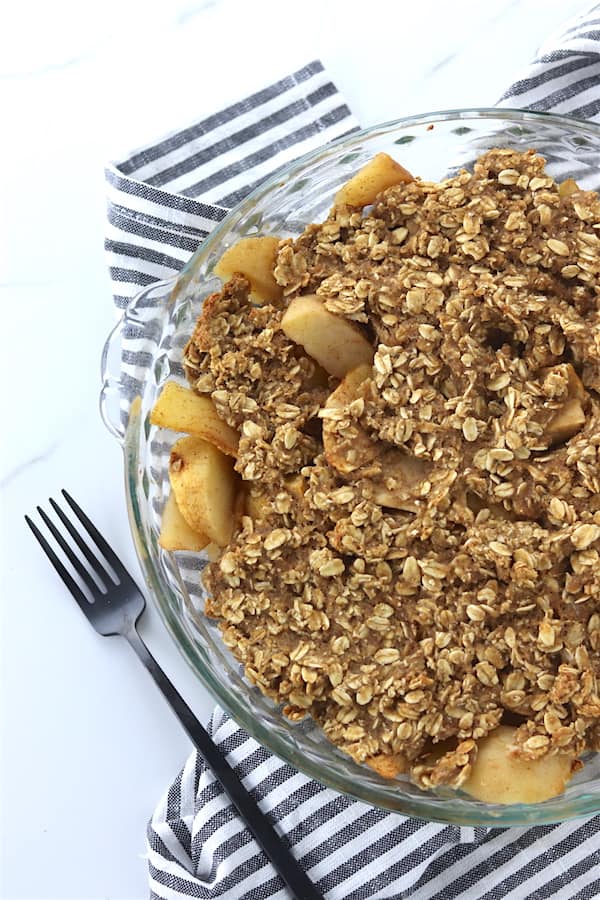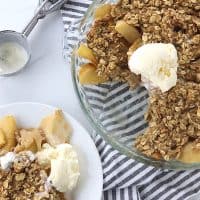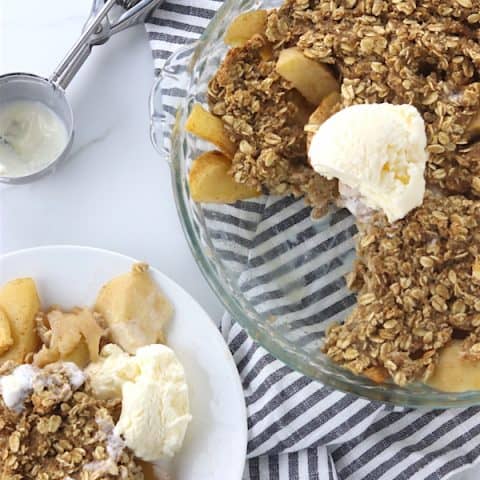 Oatmeal Apple Crisp
This oatmeal apple crips makes a great fall dessert or breakfast- you decide!
PRINT RECIPE
Ingredients
For the apples:

5

medium apples

peeled, cored, and sliced

1/4

tsp

cinnamon

1/2

tsp

vanilla

For the crisp topping:

1 1/2

cup

old-fashioned oats

1/4

cup

whole wheat flour

1/2

tsp

cinnamon

3

tbsp

brown sugar

1/4

tsp

baking powder

Dash of salt

1

cup

applesauce

1

tsp

vanilla

2

tsp

milk
Instructions
Preheat oven to 350 degrees. Lightly spray a 9" round baking dish with non-stick spray, set aside.

In a large bowl coat apple sauces with cinnamon and vanilla. Place in prepared baking dish.

In that same bowl combine oats, flour, cinnamon, brown sugar, baking powder, and salt.

Add in applesauce, vanilla, and milk, mixing well.

Drop dollops of crisp mixture onto apples, evenly dispersing.

Bake for ~35 minutes until crisp is golden brown.

Serve warm, vanilla ice cream encourages!
Notes
Store in an airtight container in the fridge for 5-7 days.
click To display nutrition info
This oatmeal apple crisp would be the perfect addition to your thanksgiving spread! Be sure to pin this recipe to your Pinterest board so that you can have it at the ready when you start Turkey Day Planning!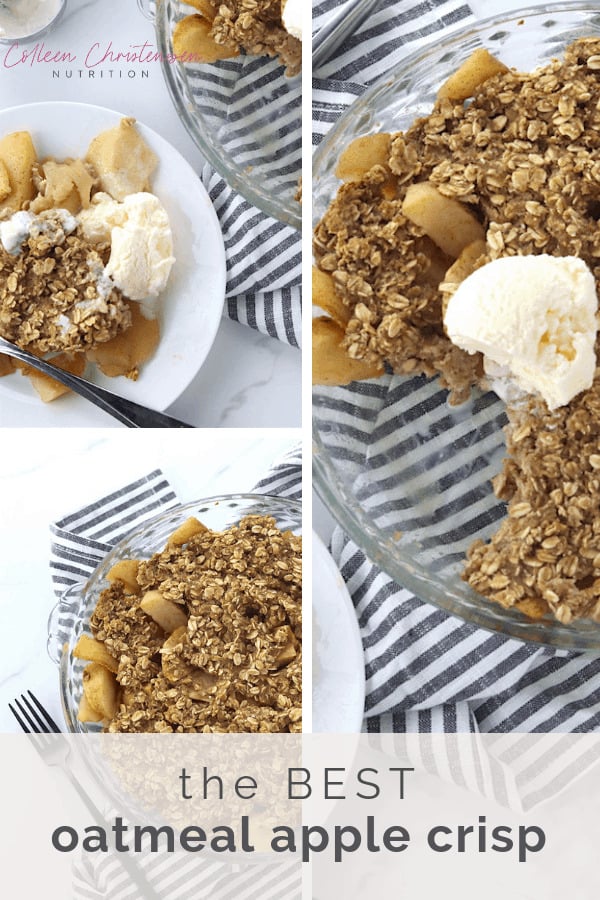 Happy eating,
Colleen