Where are my garlic lovers at?! Because, boy, do I have the recipe for you! This simple roasted garlic & lime hummus will have you wanting to ditch the carrot sticks and eat it with a spoon – maybe I did this and maybe I didn't…
In all seriousness though, this hummus is the bomb.com. I had the biggest hankering for some this past weekend while grocery shopping. First lesson of the day: do NOT grocery shop when hungry. I repeat, do not grocery shop when hungry! Got it? Good. Moving on. So I had this big craving for hummus and was thiiiis close to picking up a container when I stopped myself. I had a jar of tahini, can of chickpeas, and some olive oil at home. Why spend the $2 when I can just make it? It's a cinch to do yourself! So, I decided to do just that.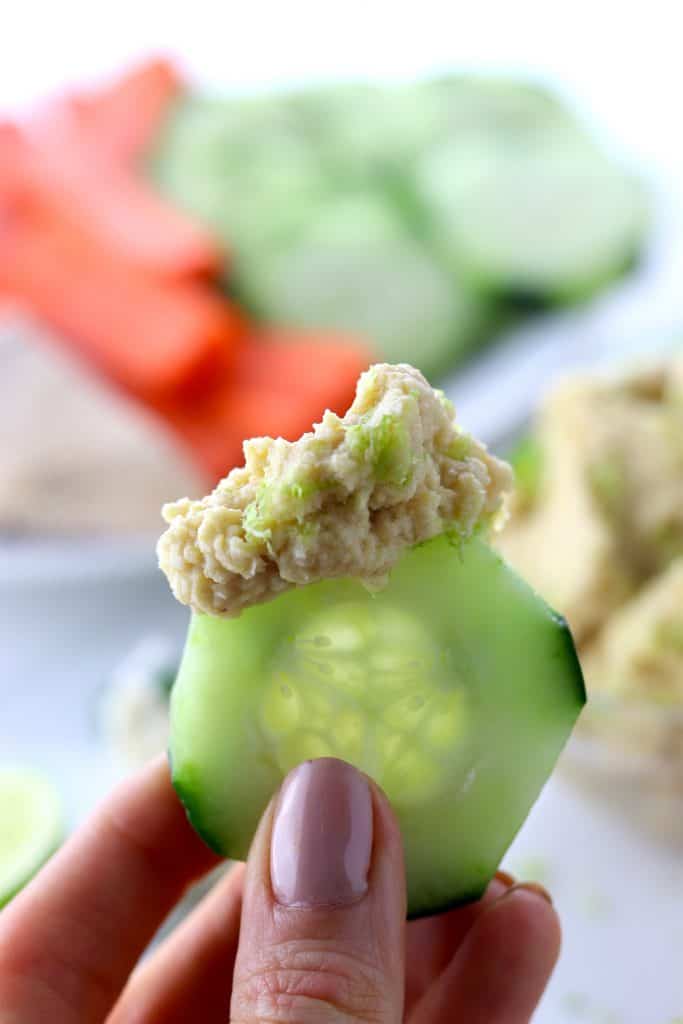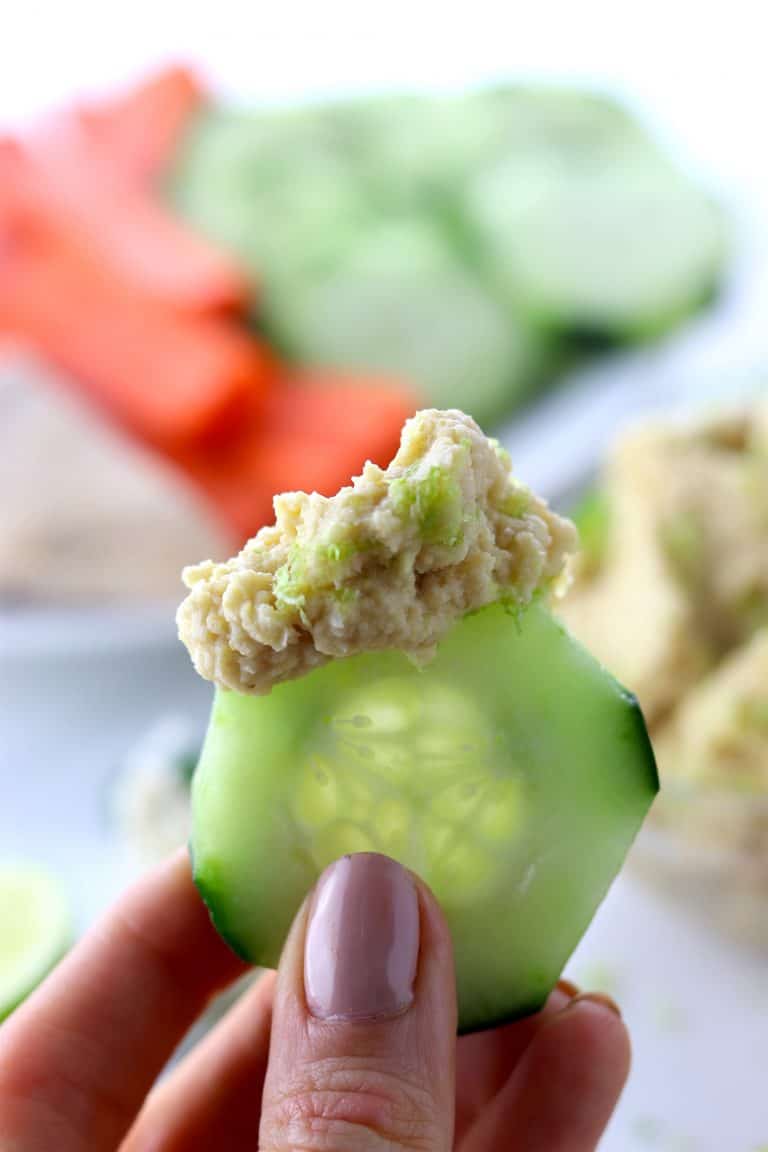 I am a serious garlic fan. Thank the sweet lord that Joe is too. I mean, if you kiss someone who has equally horrible garlic breath, does it actually smell/taste like garlic? Million dollar question. I tell myself no.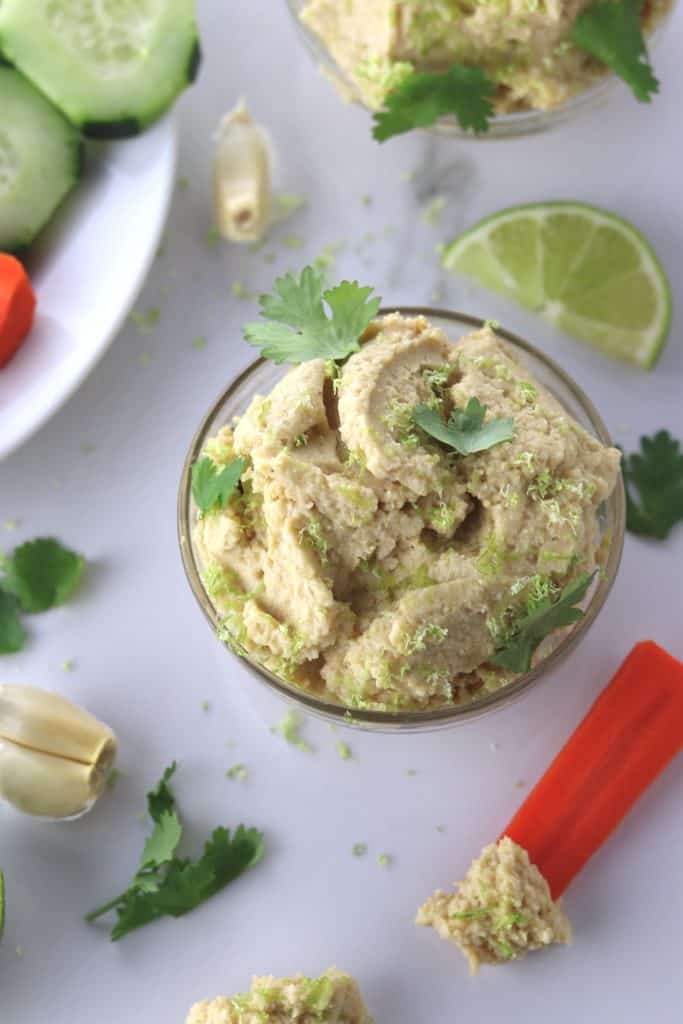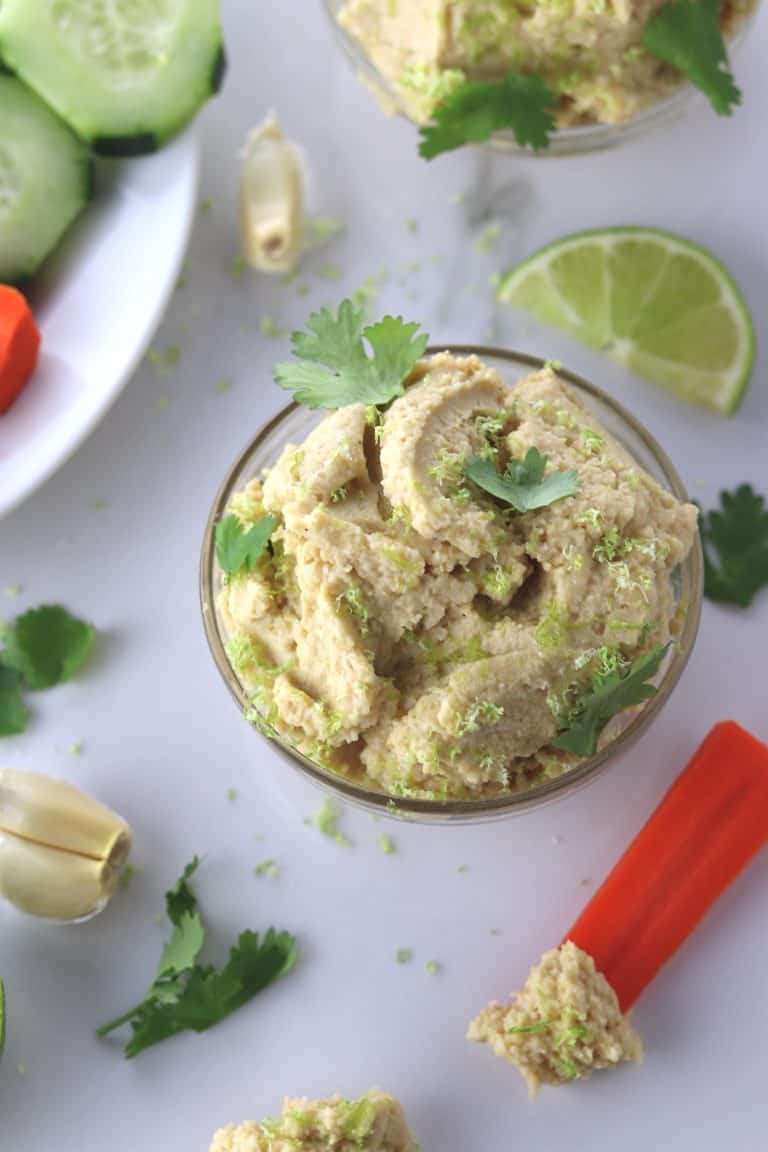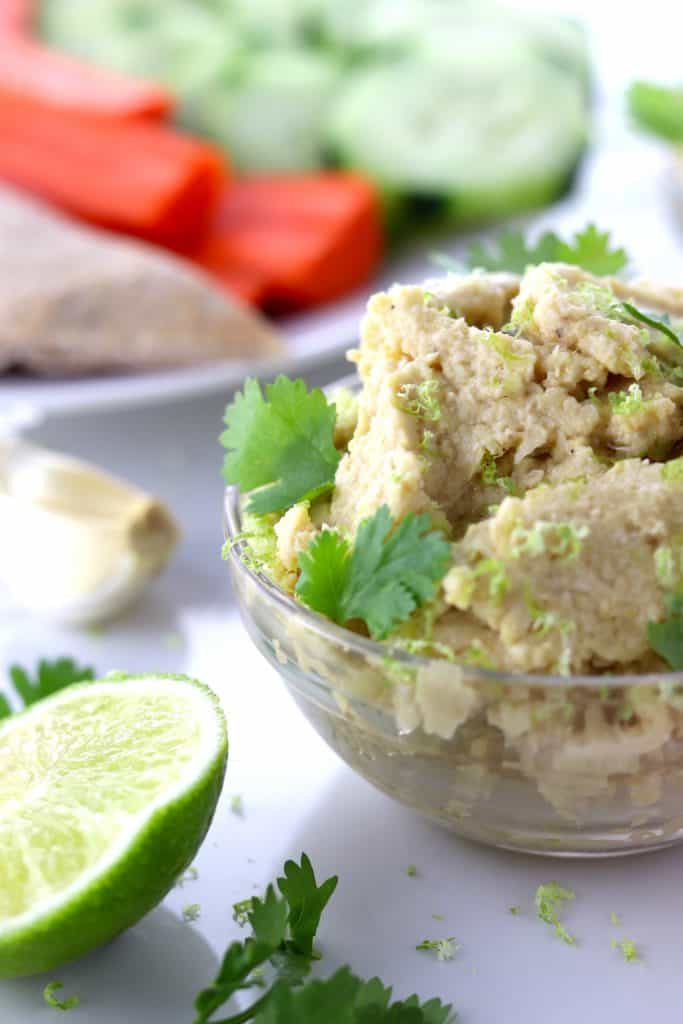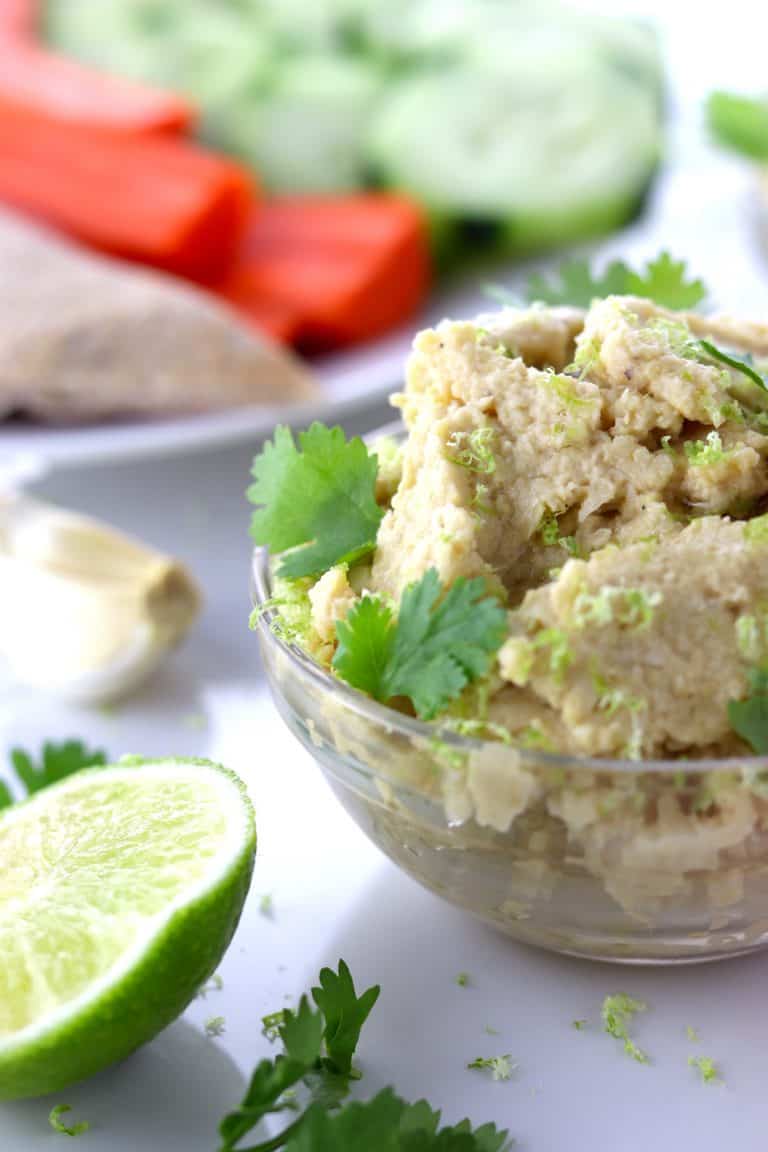 This simple roasted garlic & lime recipe calls for an entire head of garlic. The WHOLE thing. To be fair, the recipe makes a super large batch- it's actually a double batch, because it's that good. I guess if you're a little less of a garlic enthusiast you could do half, however, the more garlic the better for this girl. Adding lime gives it a little pizzaz, and actually takes some of the in-your-face-ness out of the garlic flavor. The two flavors together are amaze.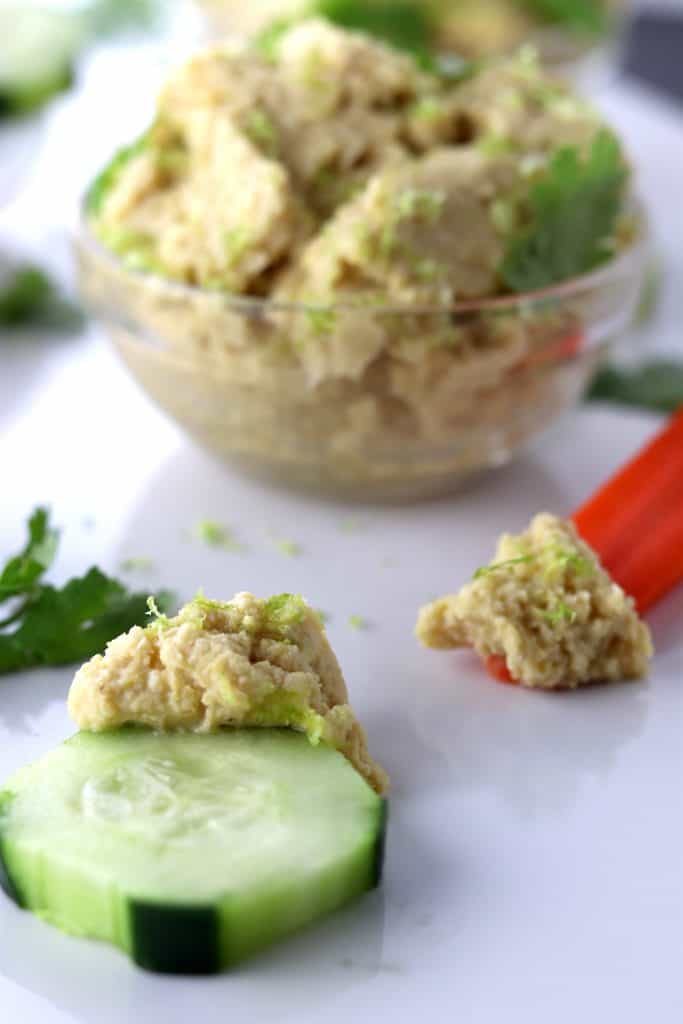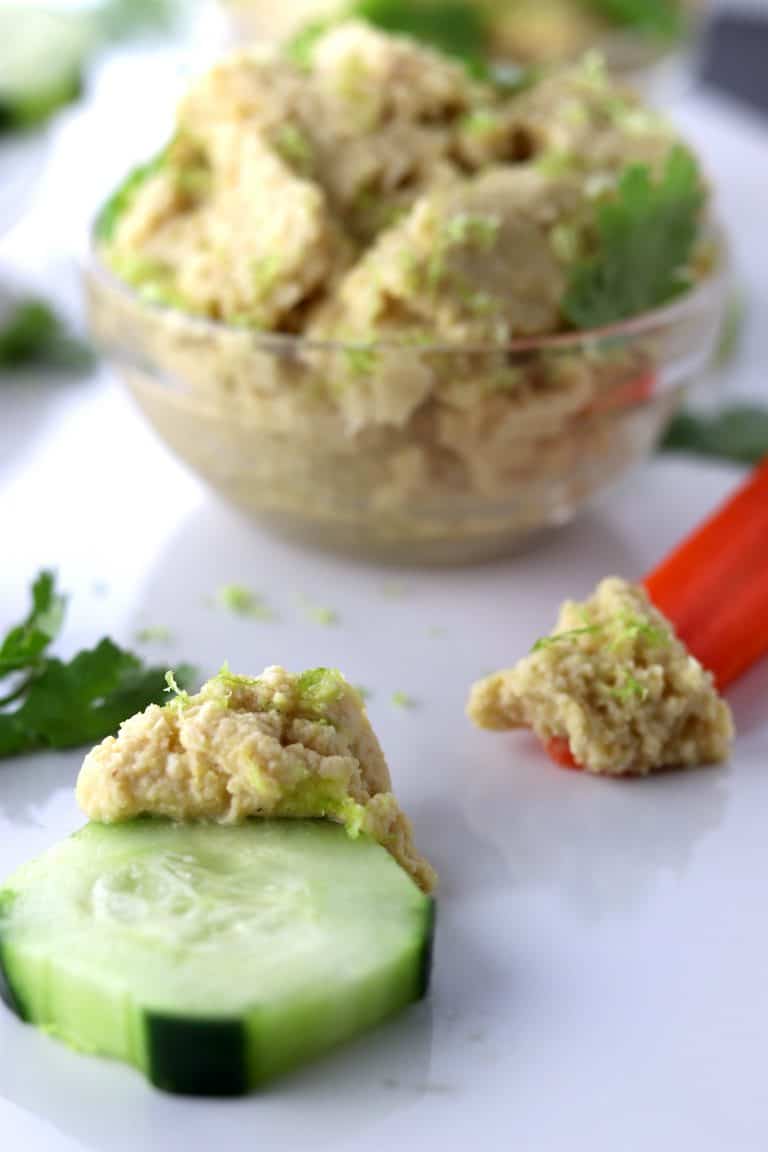 Using hummus to dip veggies in is a super great way to up your veggie intake. Hummus is a pretty lnutrient rich option. This simple roasted garlic & lime recipe has 2g protein, heart healthy fats, and almost 2g of feel-full fiber per 2 tbsp
Do you have a favorite flavor of hummus? Let me know and I just might come up with a recipe so you can make your faves at home, too!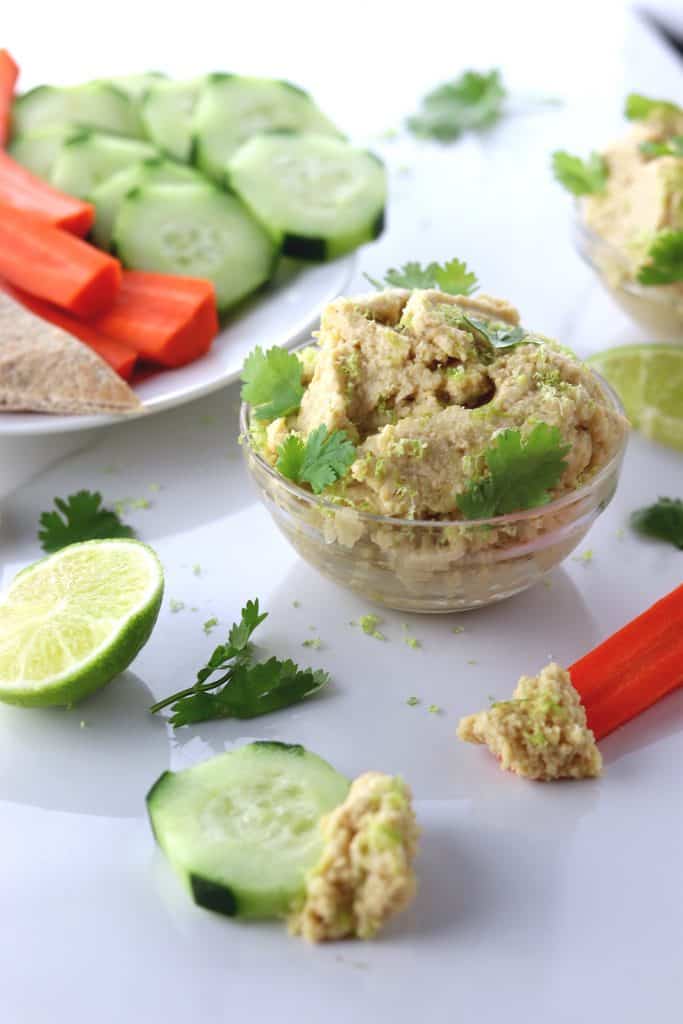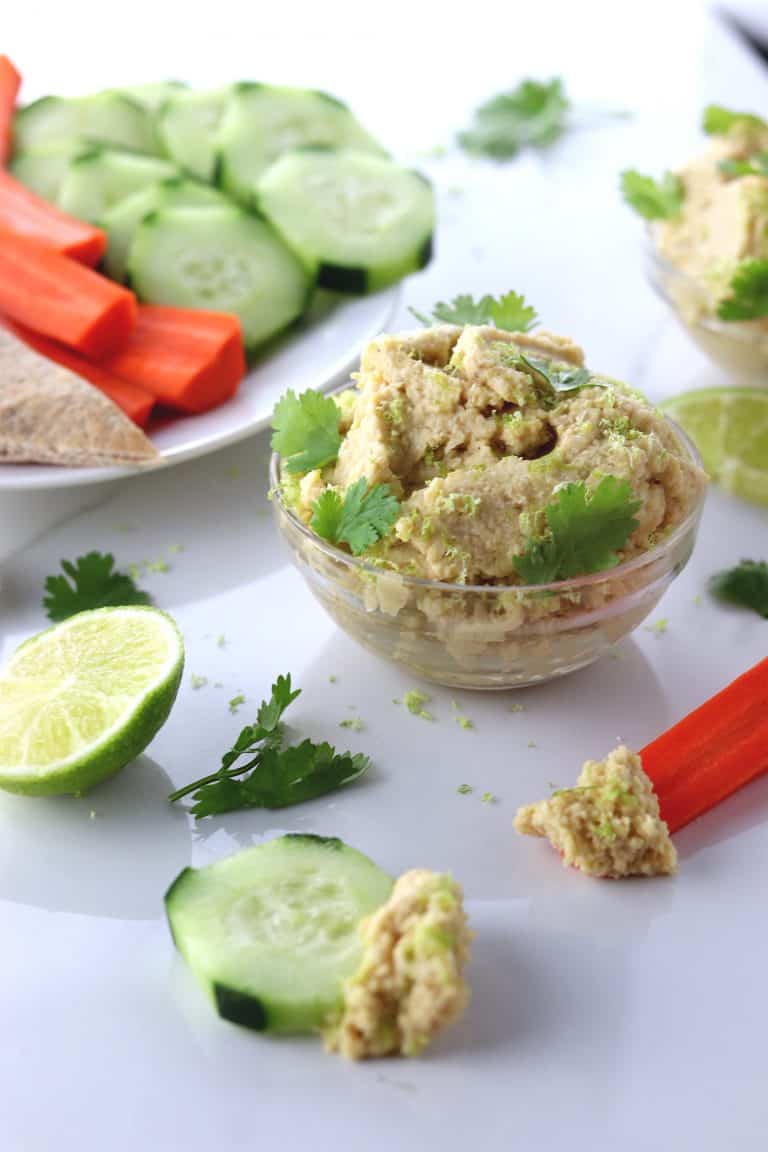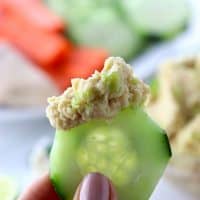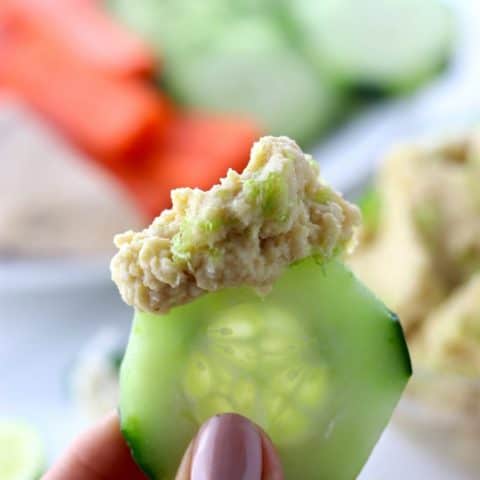 Simple Roasted Garlic & Lime Hummus
This delicious garlic lime hummus makes for a quick and easy dip for any of your favorite veggies, crackers, pretzels or pita!. Or, try it as a sandwich spread or even a pasta sauce!
PRINT RECIPE
Ingredients
1

head of garlic

2, 15

oz

cans of Chickpeas

drained

2

tbsp

tahini

1

tbsp

olive oil

2

tbsp

lime juice

¾

cup

water

¼

tsp

salt

Dash of pepper
Instructions
Wrap garlic in aluminum foil and place over gas stove burner. Roast for about 3 minutes on each side. Peel garlic down to the cloves, set side.

In a food processor combine garlic, chickpeas, tahini, olive oil, and lime juice. Process until roughly combined.

Slowly add water, ¼ cup at a time, followed by salt and pepper. Process until smooth

Garnish with a drizzle of olive oil, lime zest, and fresh herbs if desired.
Notes
Refrigerate and store in an airtight container.
Garnish with lime zest, a drizzle of olive oil, and cilantro if desired.
click To display nutrition info
Nutrition Facts
Nutrition Facts
Simple Roasted Garlic & Lime Hummus
Amount per Serving
% Daily Value*
* Percent Daily Values are based on a 2000 calorie diet.
Need to save this goodness for later? No worries, Pin it to your Pinterest board!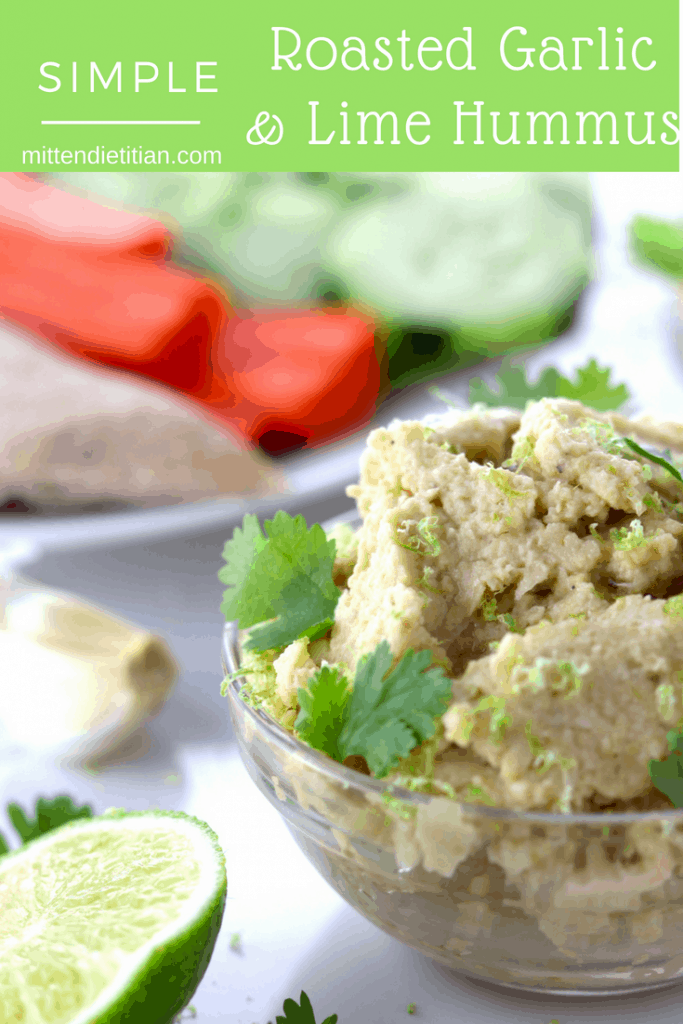 Happy Eating,
-Colleen