Alright guys, let's talk about delicata. Have you heard of it? It's a type of winter squash and I swear it's all the rage right now. If you haven't heard of it before, don't worry. I hadn't either until Instagram BLEW UP with it. Seriously, I feel like it's impossible to scroll without seeing delicata at least 3 times. Curiosity got the best of me and this past weekend I added a trip to Trader Joe's to my to-do list (not mad about it). I used my beloved (borderline obsessed) air fryer to make these air fried delicata rings and, well, let's just say that I get the obsession now.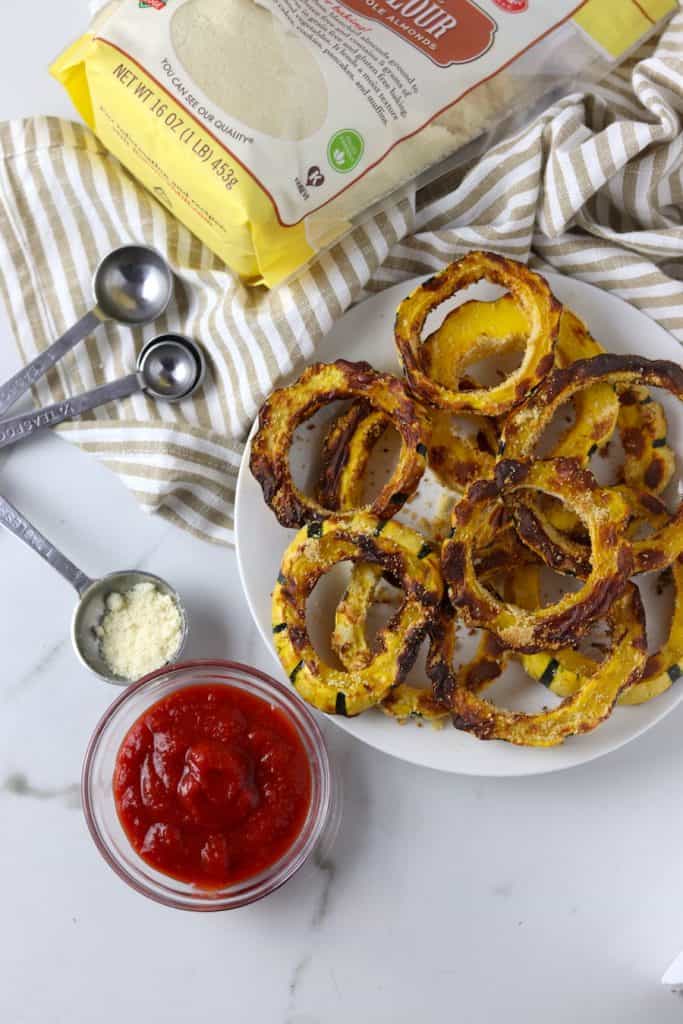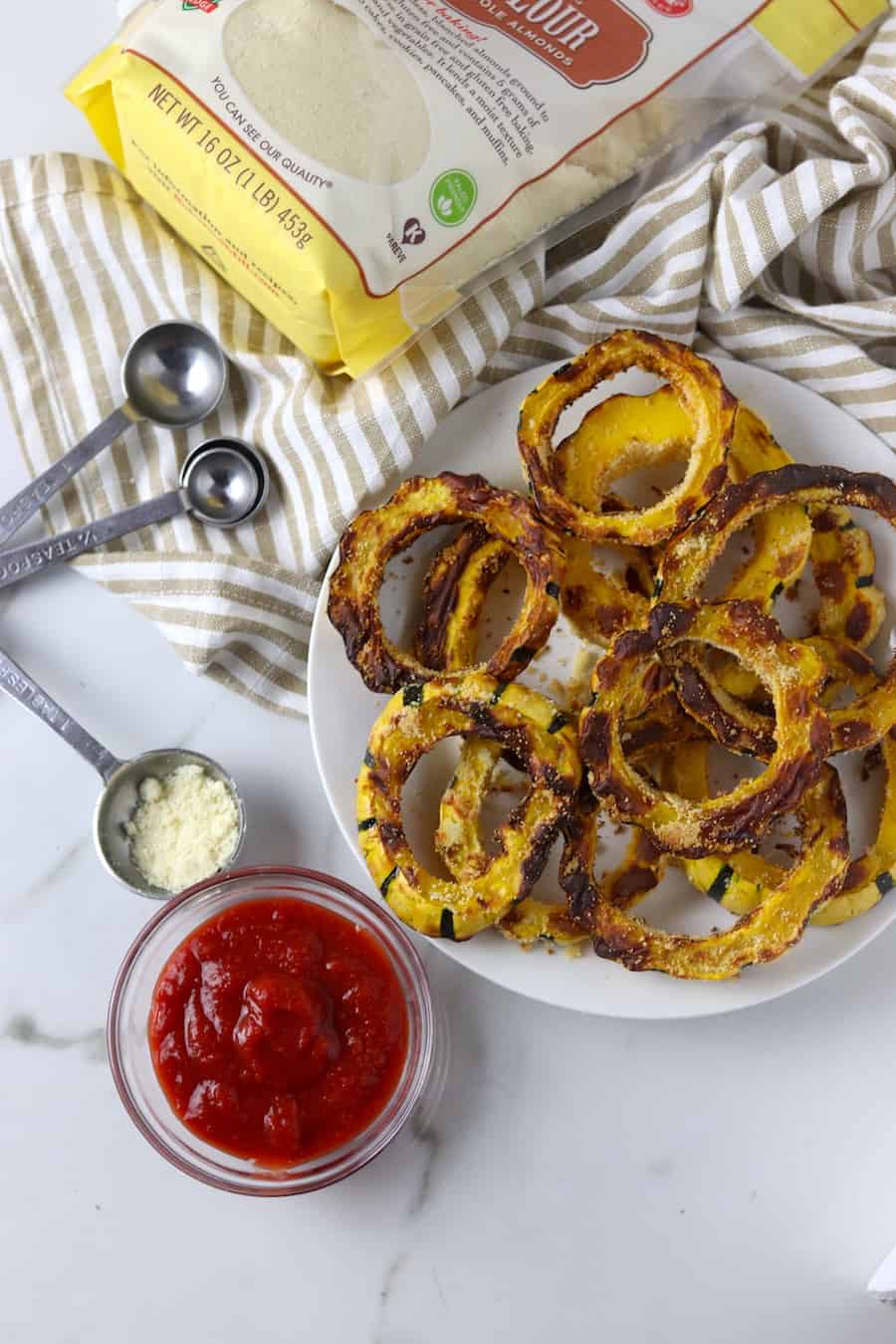 Delicata squash is also known as:
Sweet potato squash
Bohemian squash
Peanut squash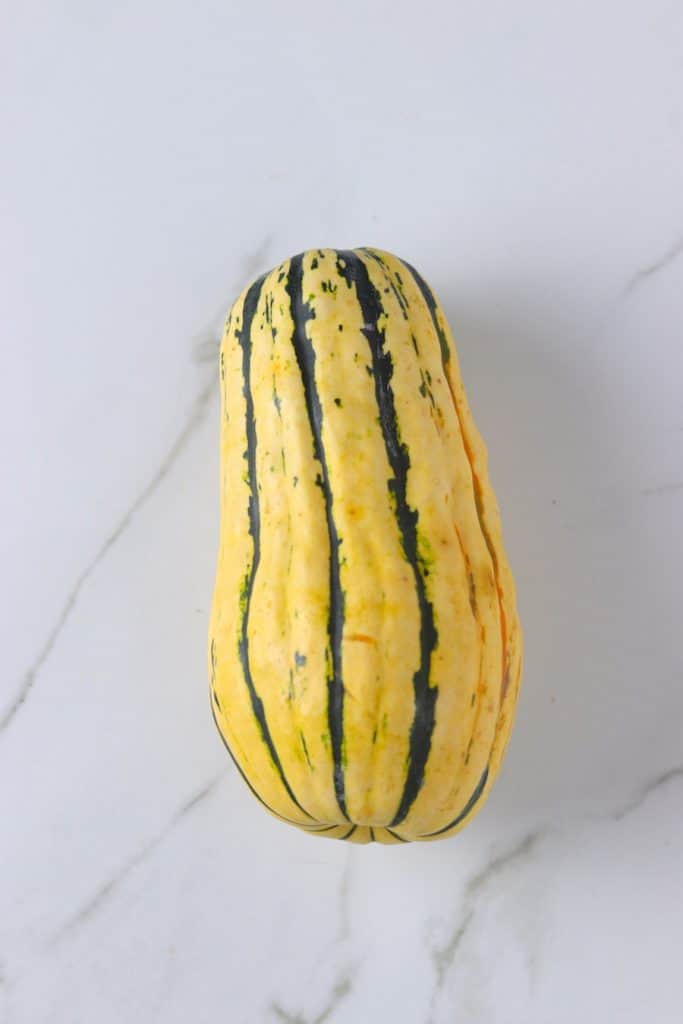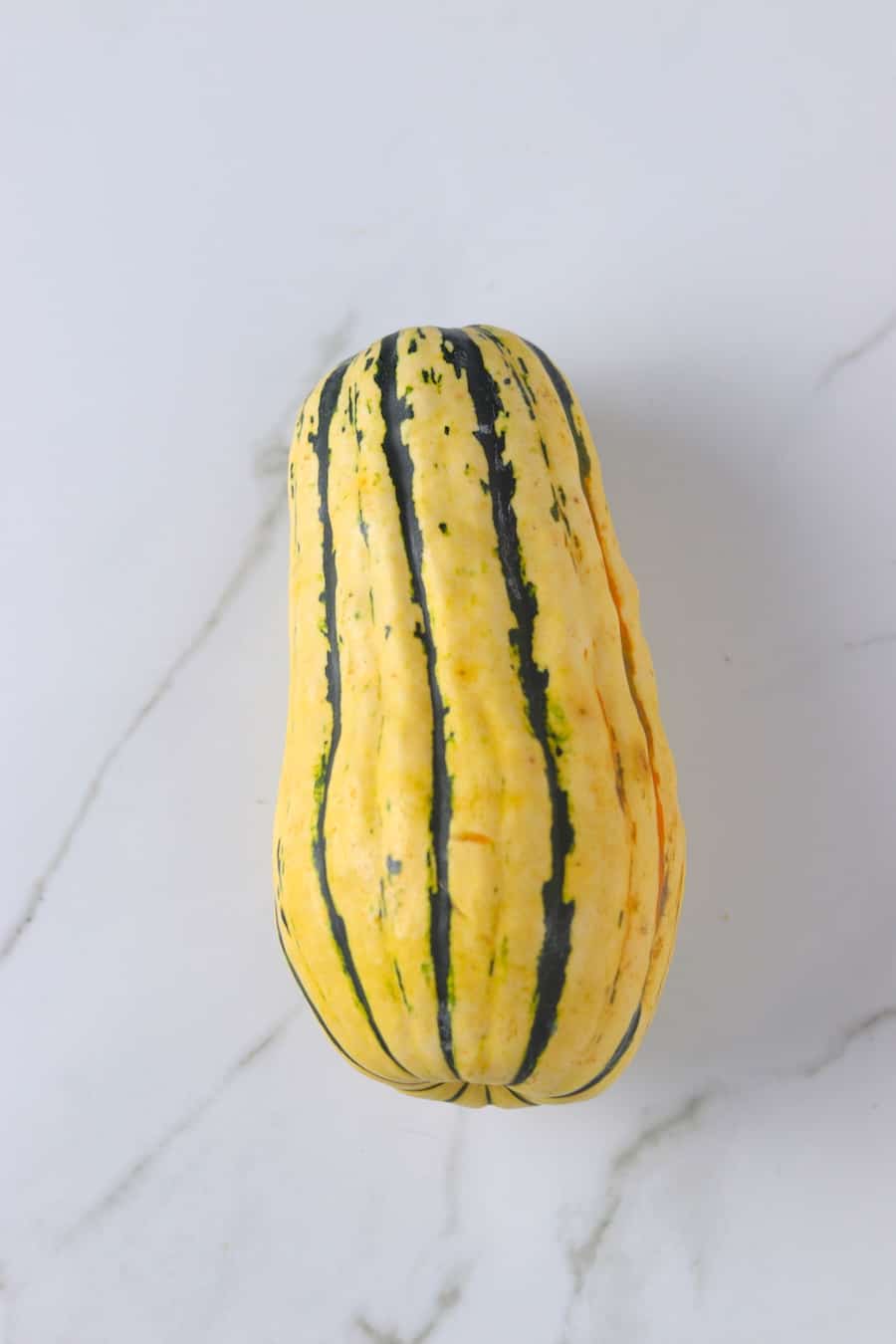 It's a great source of vitamin A and C, is low fat, low cholesterol and relatively low calorie and carb. The skin is totally edible, meaning you can just slice or dice and eat! No pesky peeling required. Who doesn't love saving a little prep time?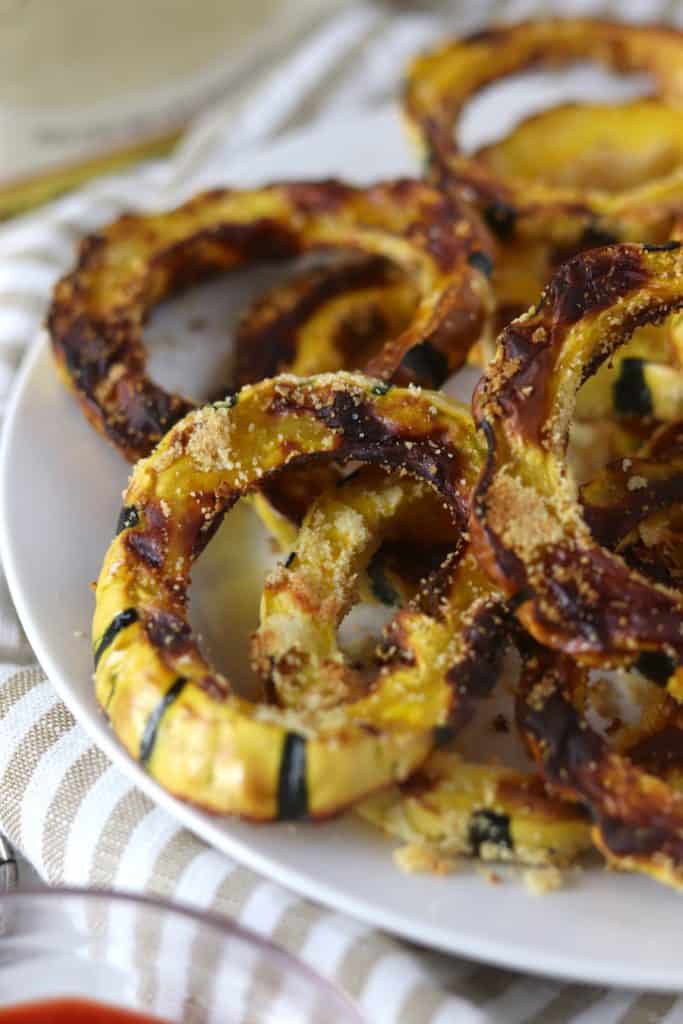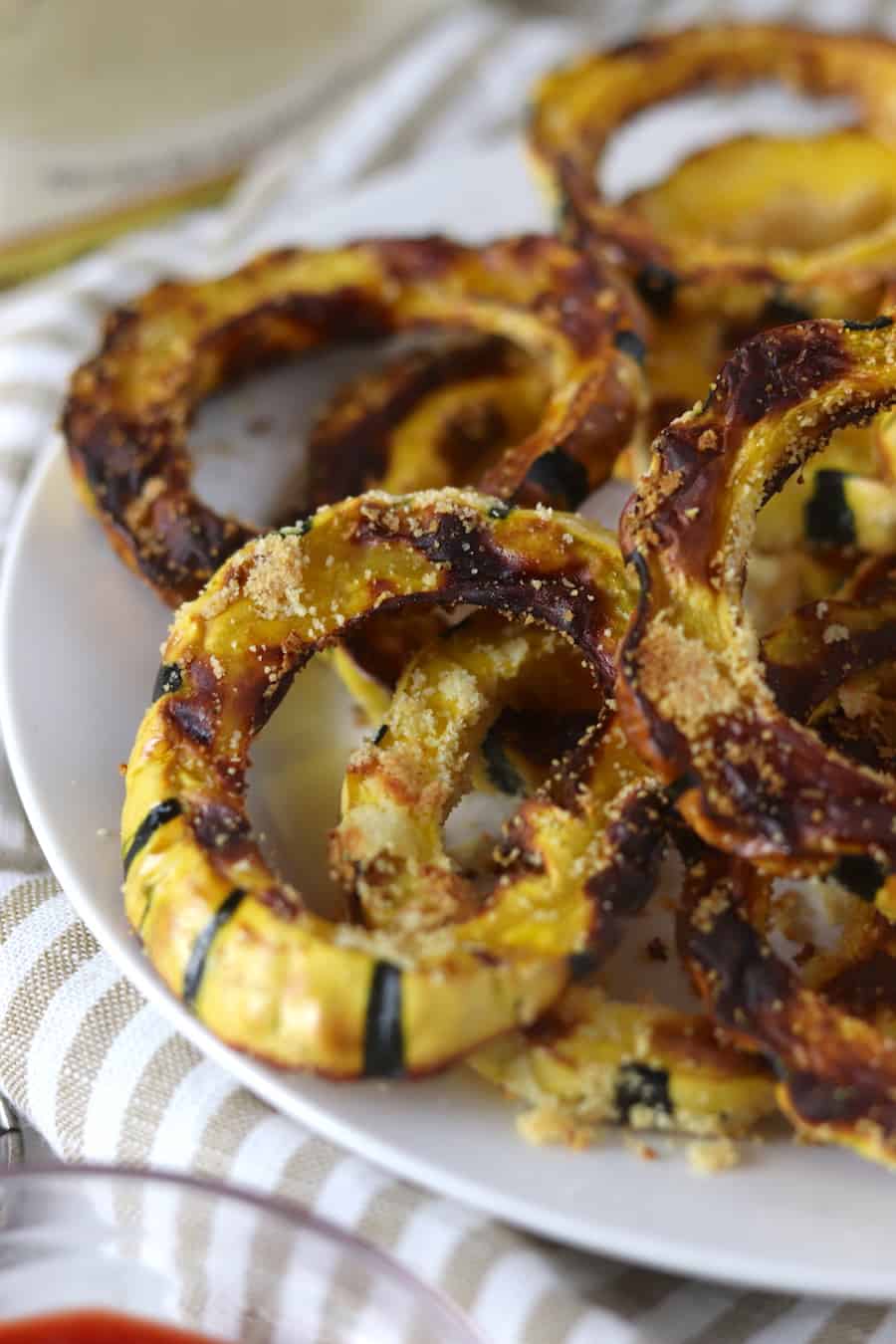 Making these air fried delicata rings was SO easy. All I had to do was slice, scoop out the seeds, toss in almond flour and pop in the air fryer. Speaking of almond flour… GUYS. That'a whole other obsession. I could eat that stuff by the SPOONFUL!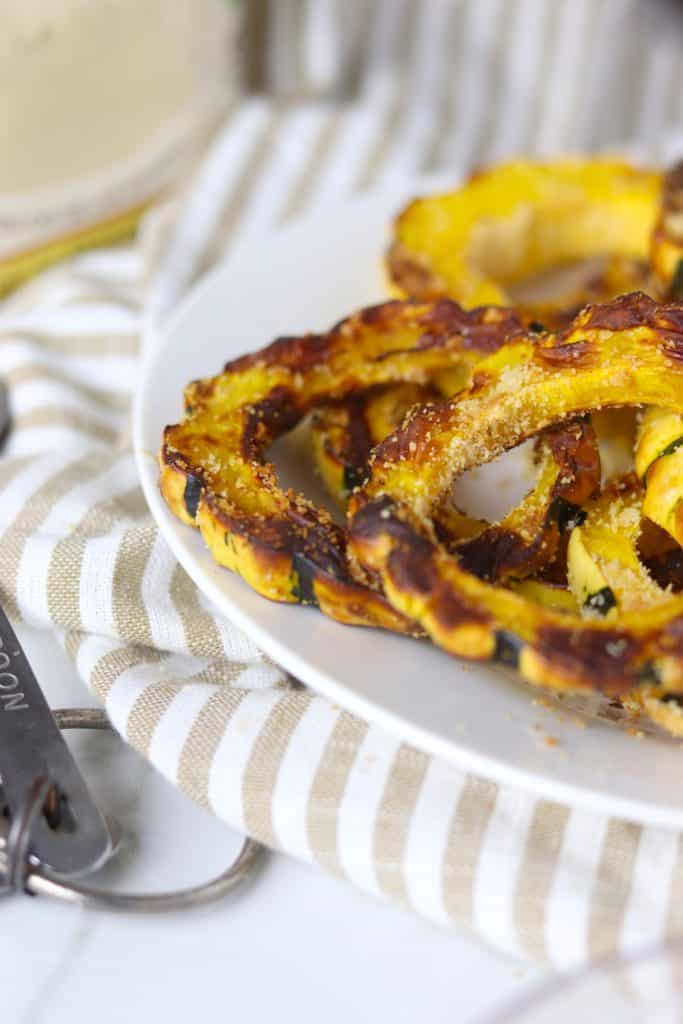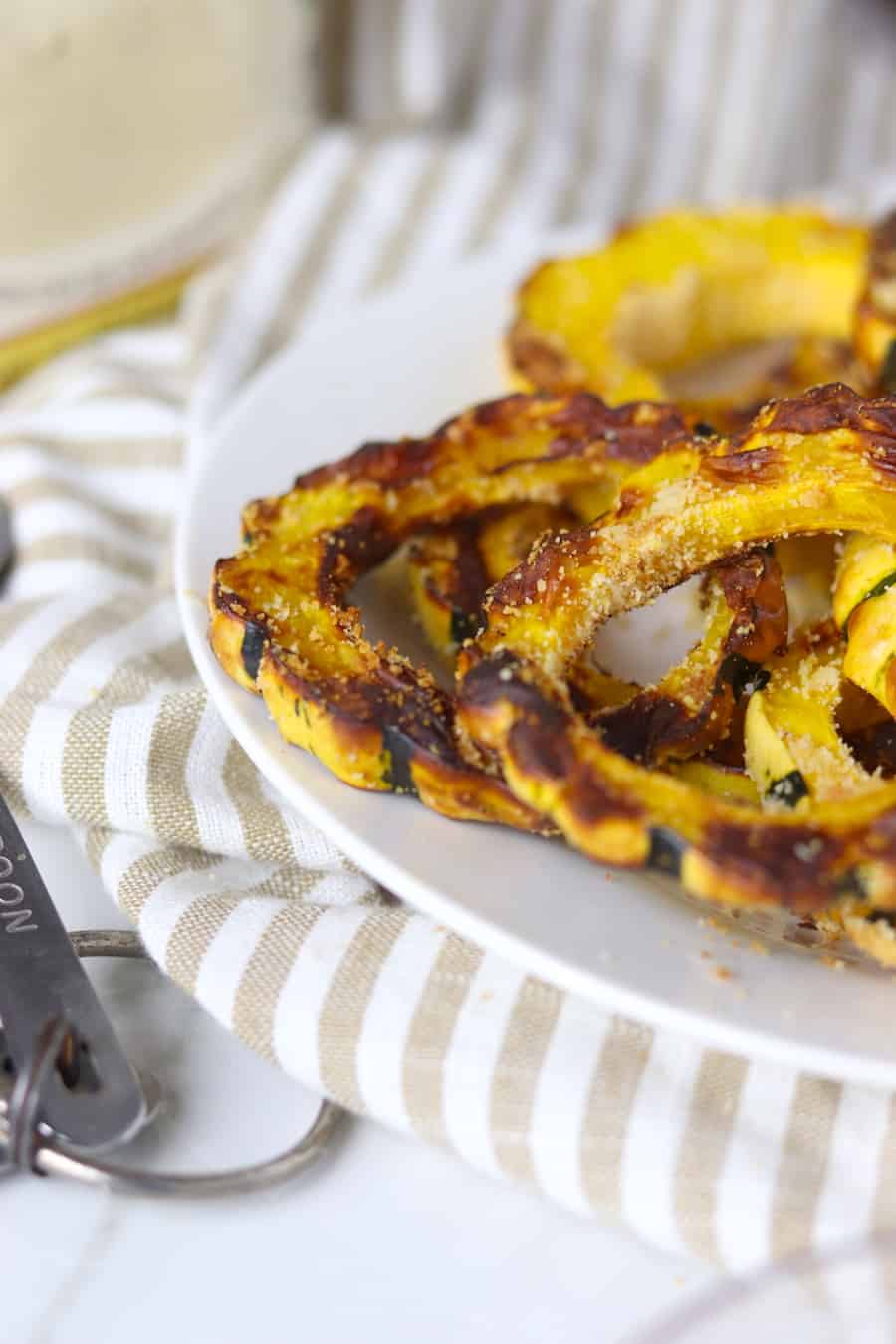 I find that almond flour works really well for adding a crispy coating when air frying. My guess is because of the fats that are in it? Totally not sure, but sounds right, right? Sure. Regardless, it works like a charm! Plus, you get added healthy fats and protein. Yay extra nutrition!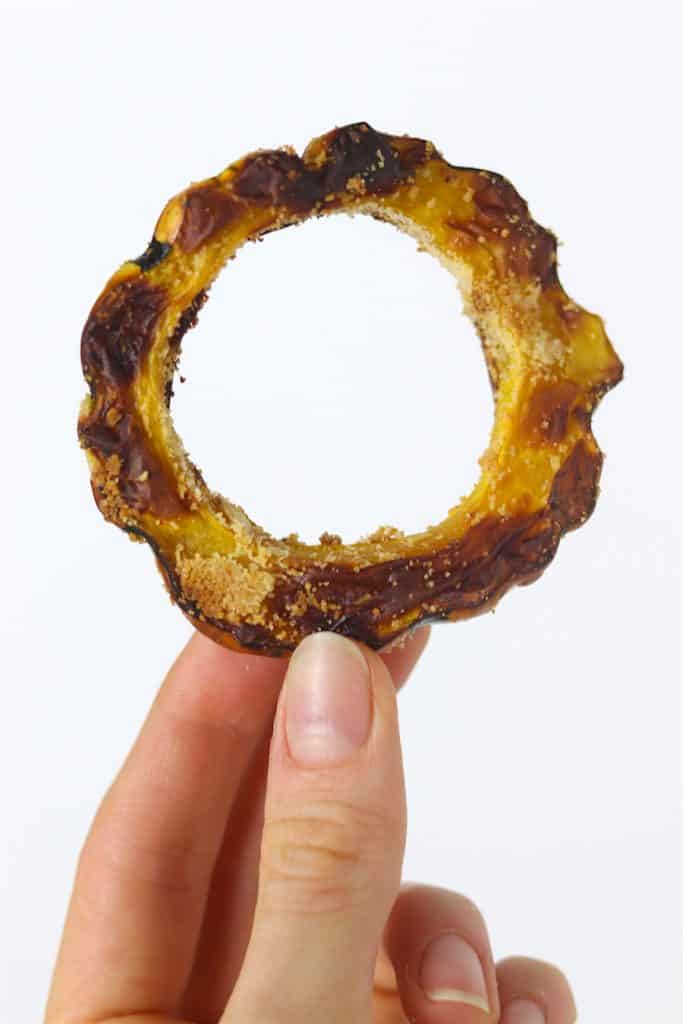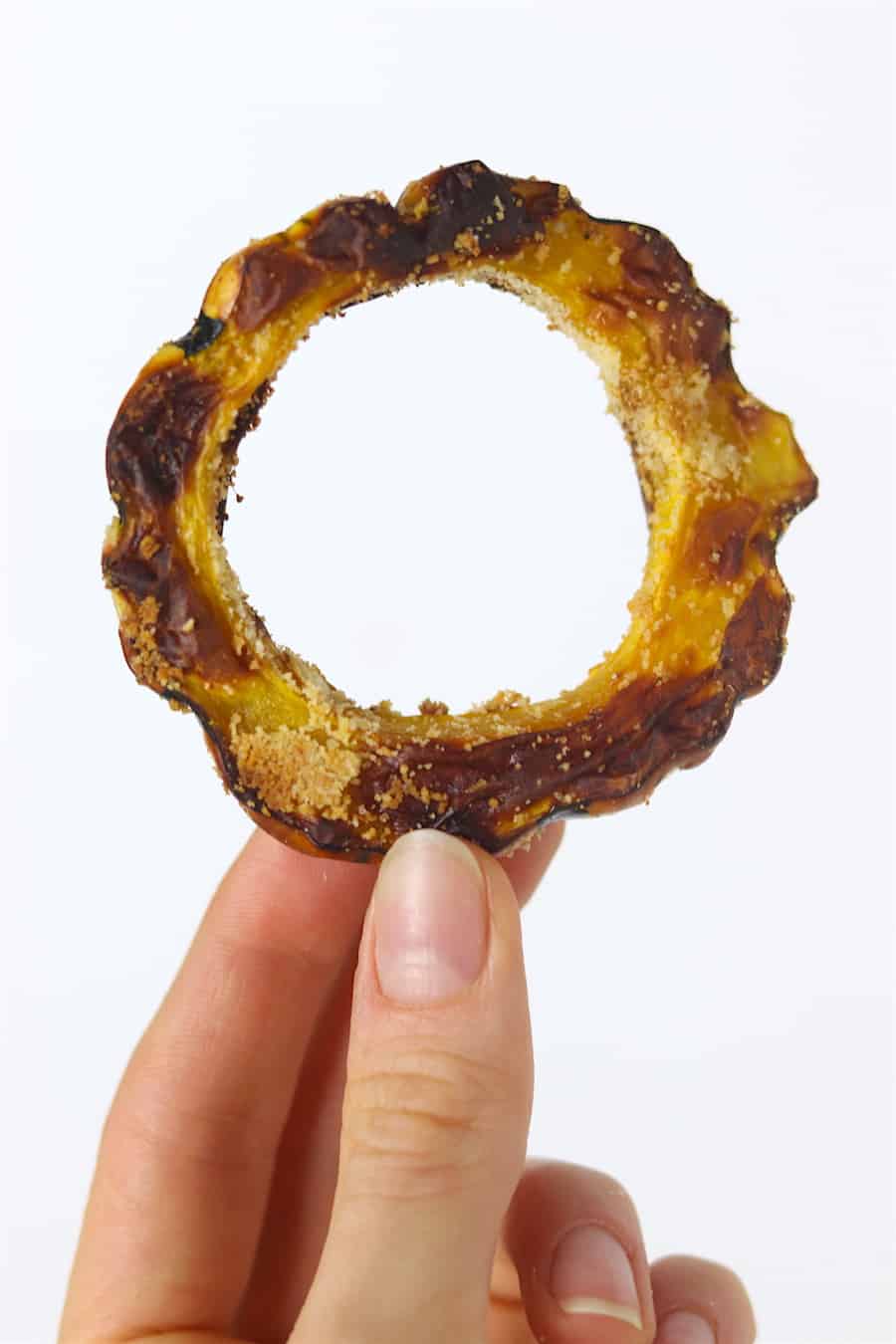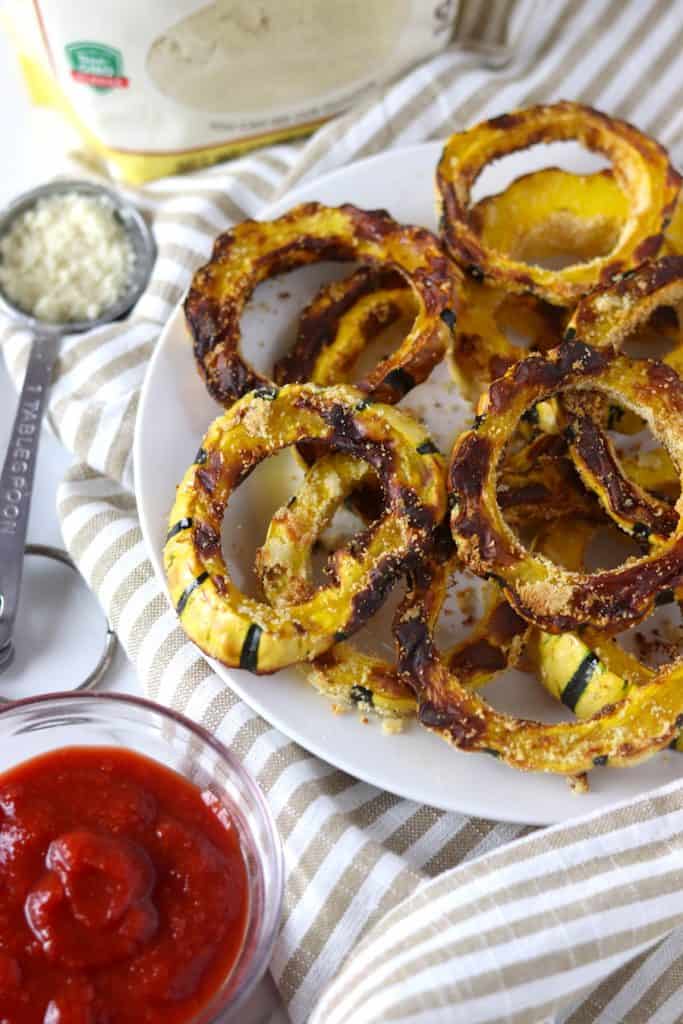 I served these air fried delicata rings along side turkey burgers and grilled Brussels sprouts. It was like a healthier version of a greasy ol' burger and onion rings- crispy, crunchy goodness included!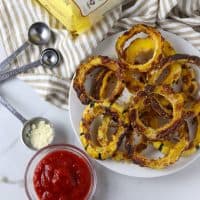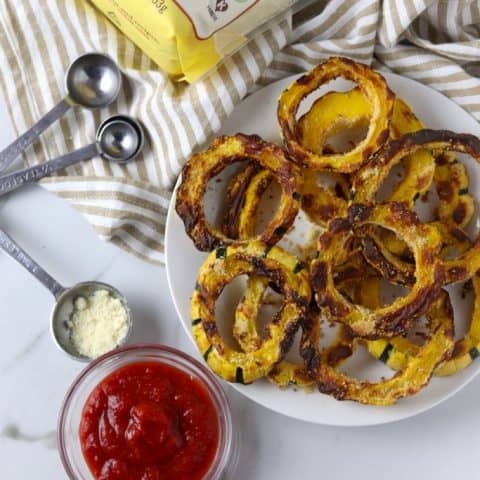 Air Fried Delicata Rings
These air fried delicata rings are a healthy alternative to fries or onion rings!
PRINT RECIPE
Ingredients
1

medium Delicata squash

coconut oil or EVOO spray

2

tbsp

almond flour
Instructions
Slice squash into about 1/4" slices and remove seeds from center of circles with a spoon.

Place slices in a medium sized bowl and lightly mist with oil.

Sprinkle almond flour over slices and toss to coat evenly. Season with salt and pepper, if desired.

Air fry for 10 minutes at 370 degrees.

Flip rings and bake for another 5 minutes at 400 degrees.
click To display nutrition info
Nutrition Facts
Nutrition Facts
Air Fried Delicata Rings
Amount per Serving
% Daily Value*
* Percent Daily Values are based on a 2000 calorie diet.
Happy eating,
-Colleen