There are two things that have my hear during the month of October. Firstly, my crockpot. Secondly, apples. I seriously use these two things EVERY day when the weather is chilly. What's better than these two things Putting them TOGETHER! I have three words for you: Crockpot baked apples.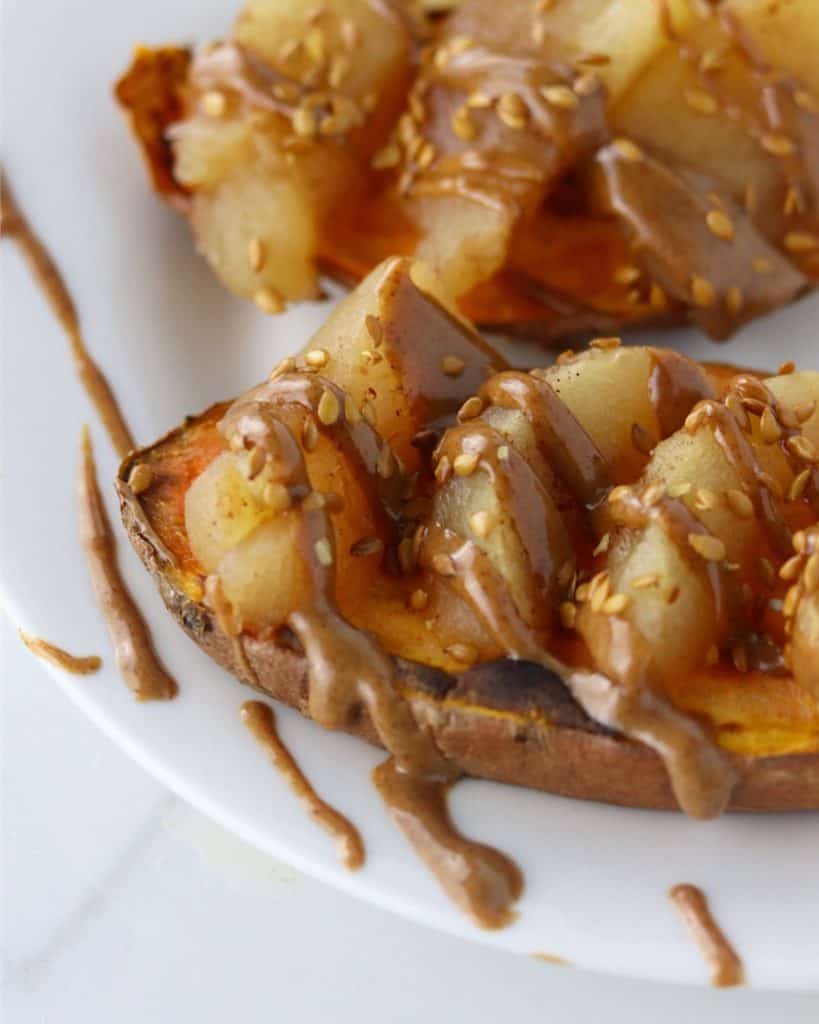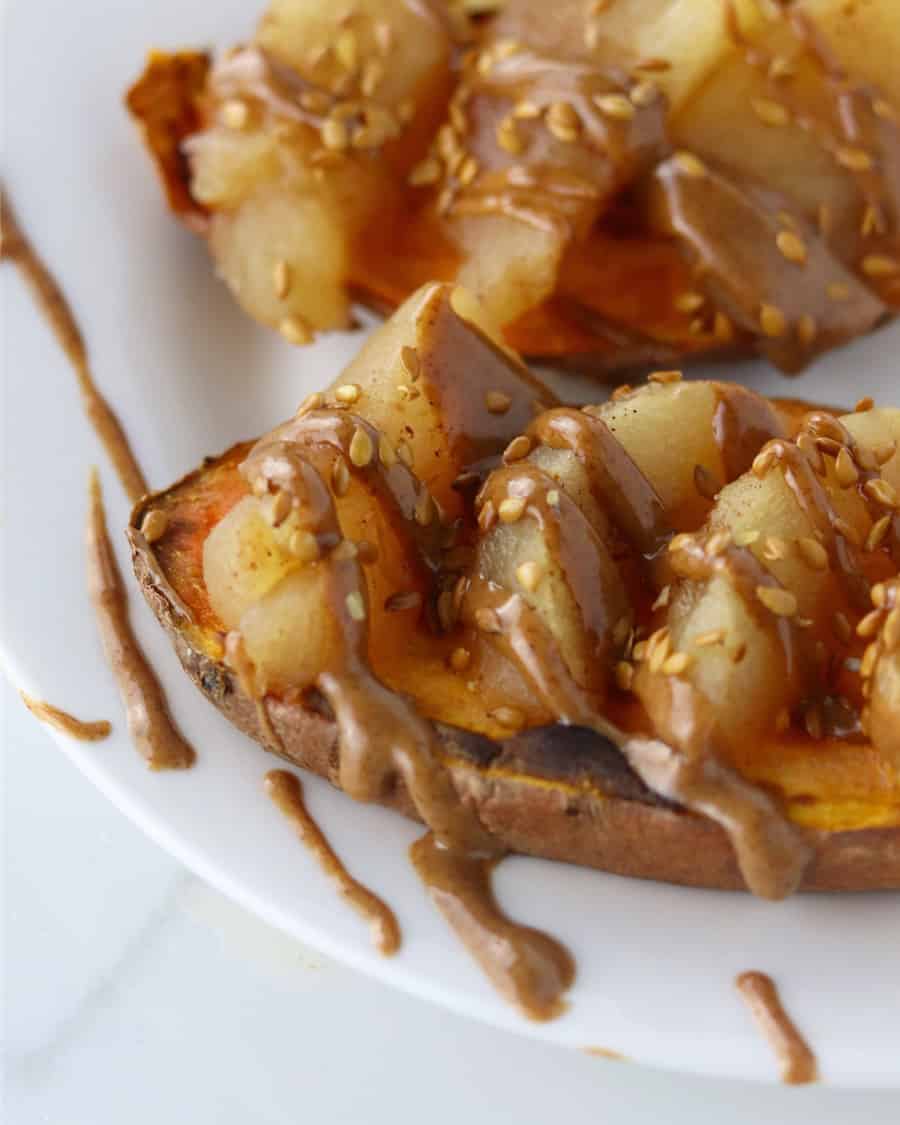 Sweet potato toast with crockpot baked apples, almond butter and flax seeds.
I think that it's safe to say that you all are loving the crockpot baked apples because I got a FLOOD of requests for the recipe! So, today I am giving you just that.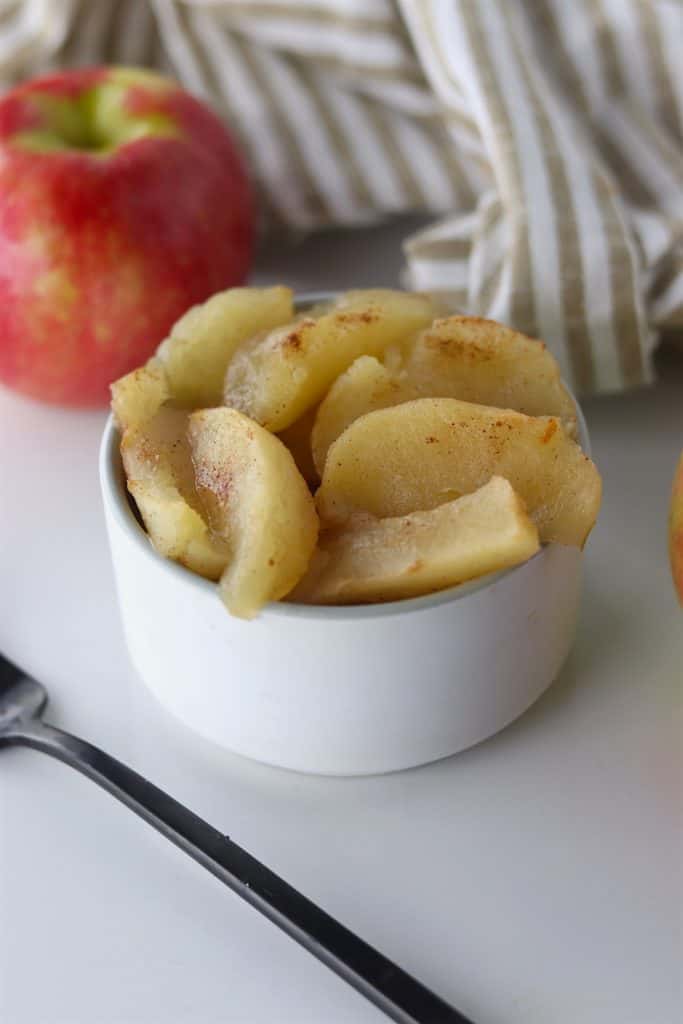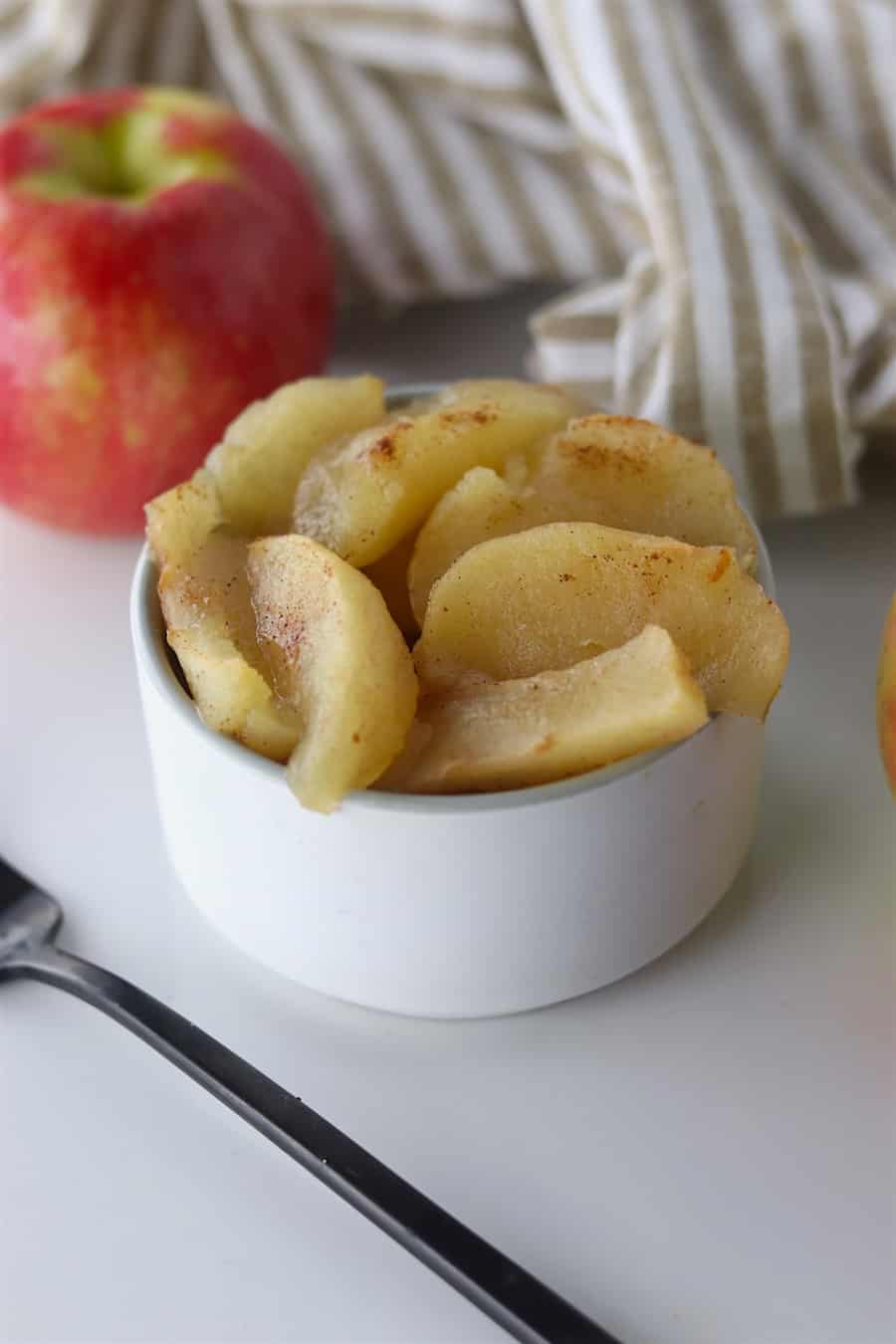 I've said it once and I'll say it again – actually, I'll continue to say it forever like a broken record- EAT SEASONALLY! Not only will you get the most deliciously flavorful produce, but it's CHEAPER! It's simple supply and demand. As the harvesting of things like winter squash, apples, and pears go up in the colder months, the prices dip lower. Because of this I try to plan what I make around seasonal produce, which saves me TONS of money. I mean, have you ever tried to buy a strawberry in the dead of winter? Get ready to pay an arm and a leg!
When I saw that apples were on suuuper sale ($1.69 per 3lb bag!) I knew I had to stock up. I grabbed a few bags knowing that I'd munch on some slices with lunch and also bake with some. I had thought about making a crisp (snag my low sugar recipe here!), but if I'm honest, I usually just pick out the apples, so annoying I know! My husband probably hates me for it. Just kidding, he puts up with it like a gem!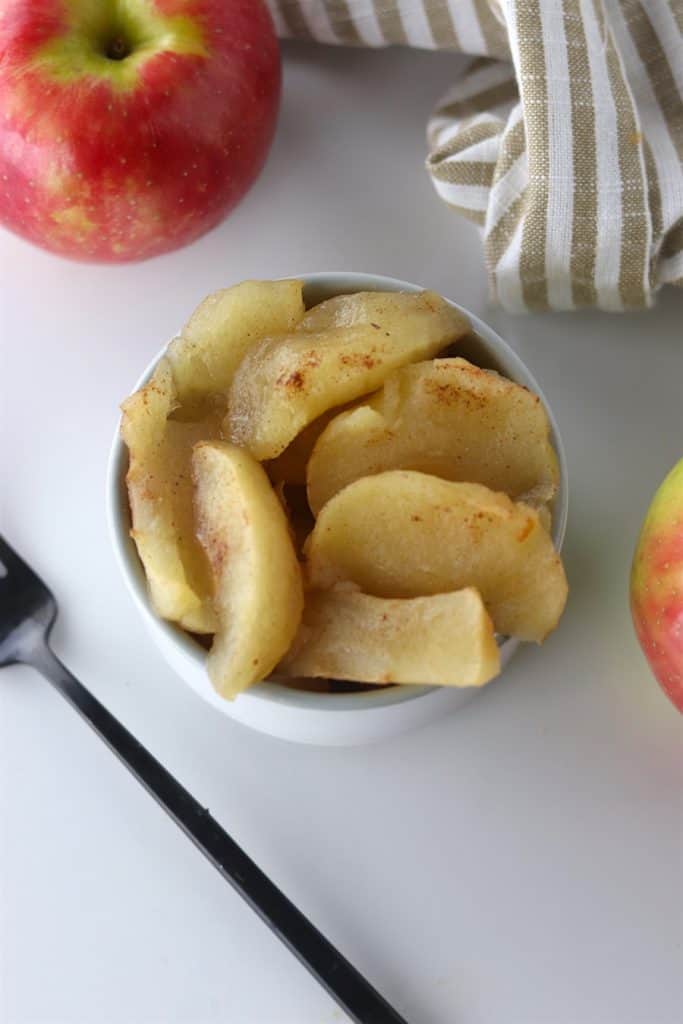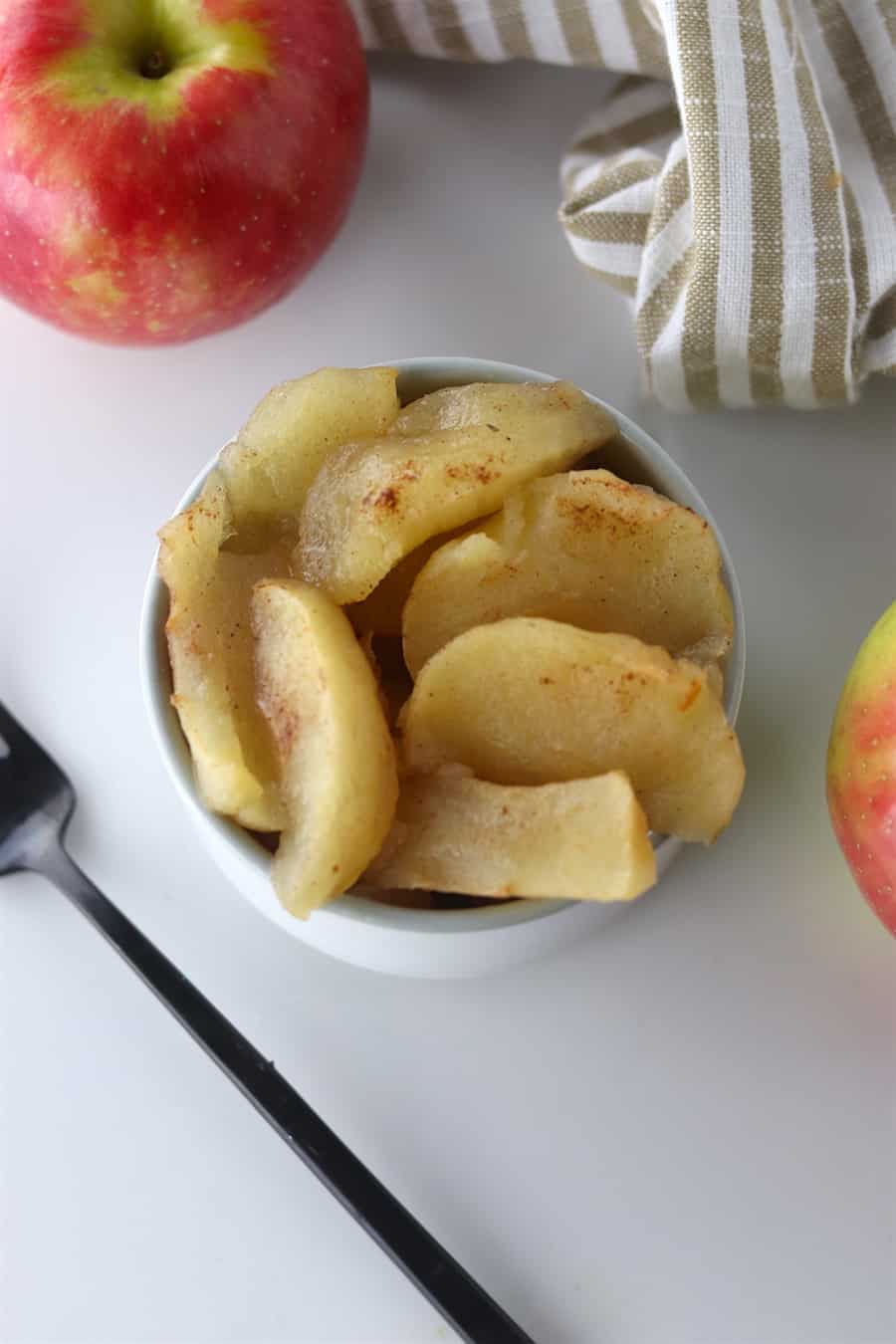 So, Instead of a crisp I decided to go with something a little more simple and versatile, crockpot baked apples!
This is quite possibly the easiest recipe I've ever posted. It's literally TWO ingredients! Plus, it only took one hour the the apples to get nice and soft. I've been using them on EVERYTHING! Here are a few ideas:
In a yogurt bowl
As a toast topping
Mixed into oatmeal
With a side of vanilla ice cream
Simply with a fork!
These crockpot baked apples are so delicious you'll feel like you're eating dessert. They're such a fabulous option for anyone who is trying to increase their fruit intake! And, I mean, aren't we all?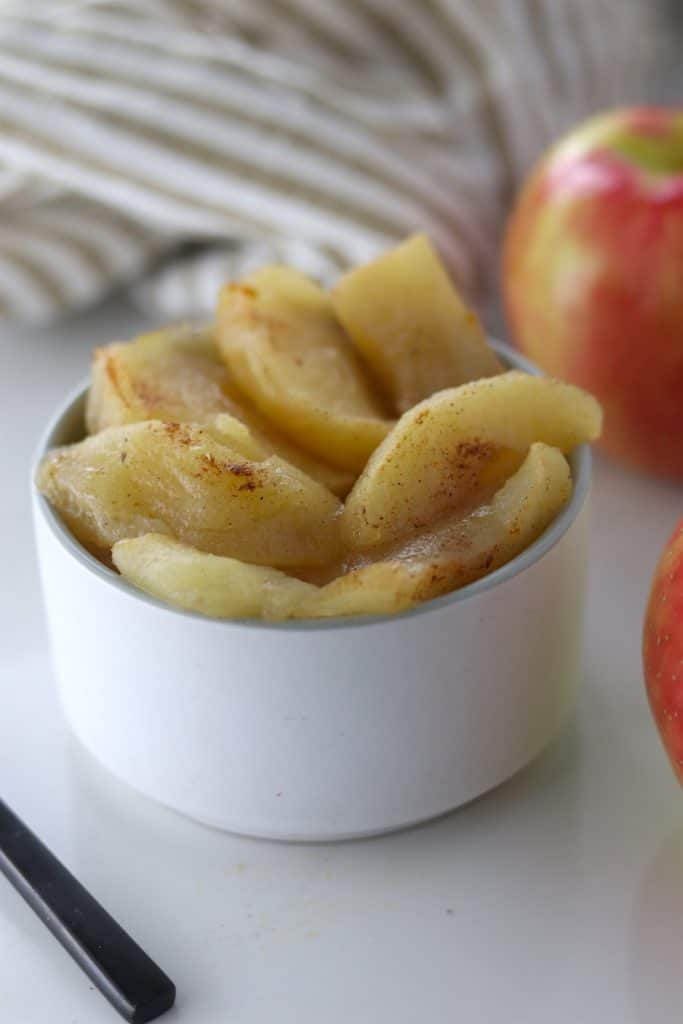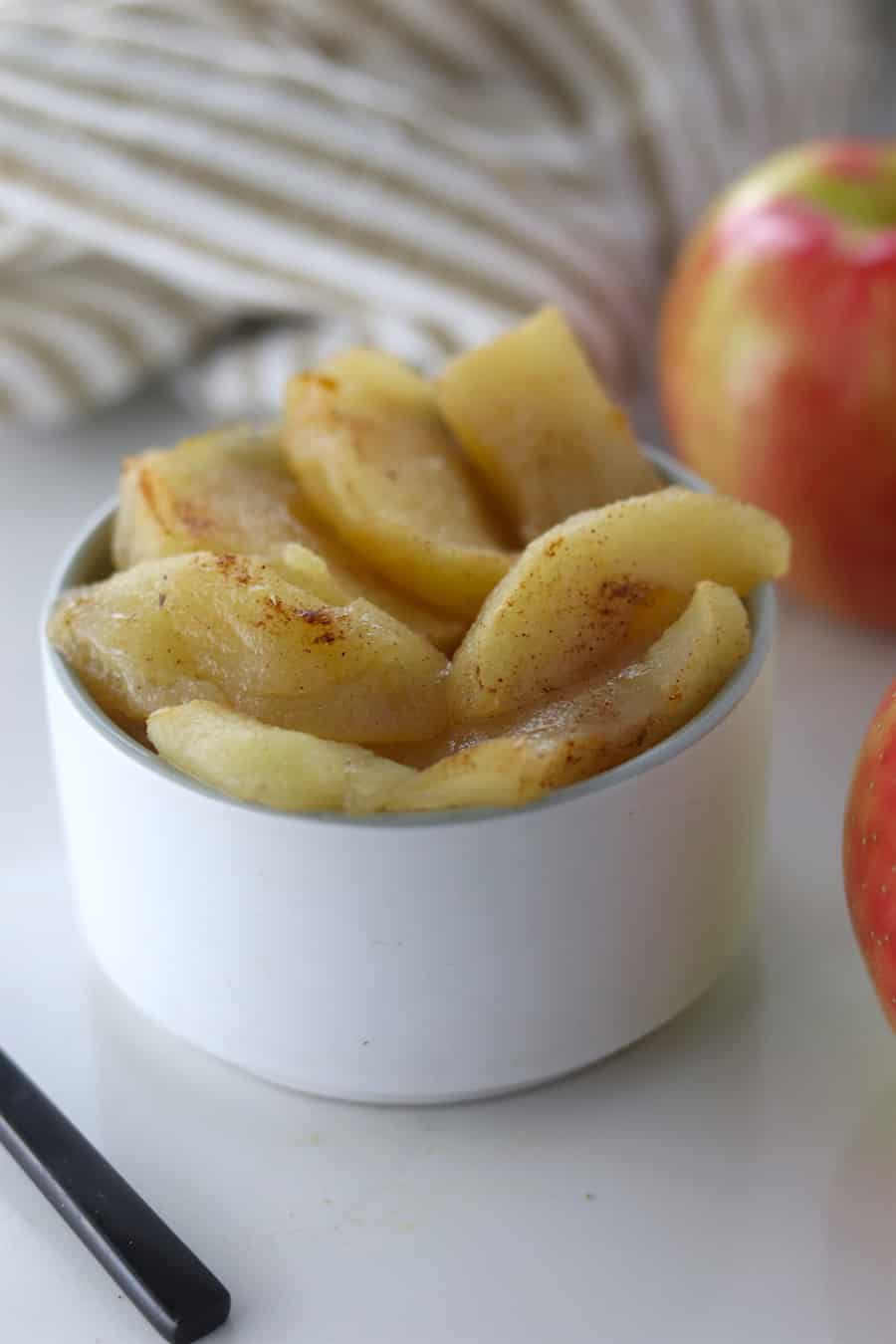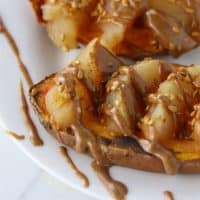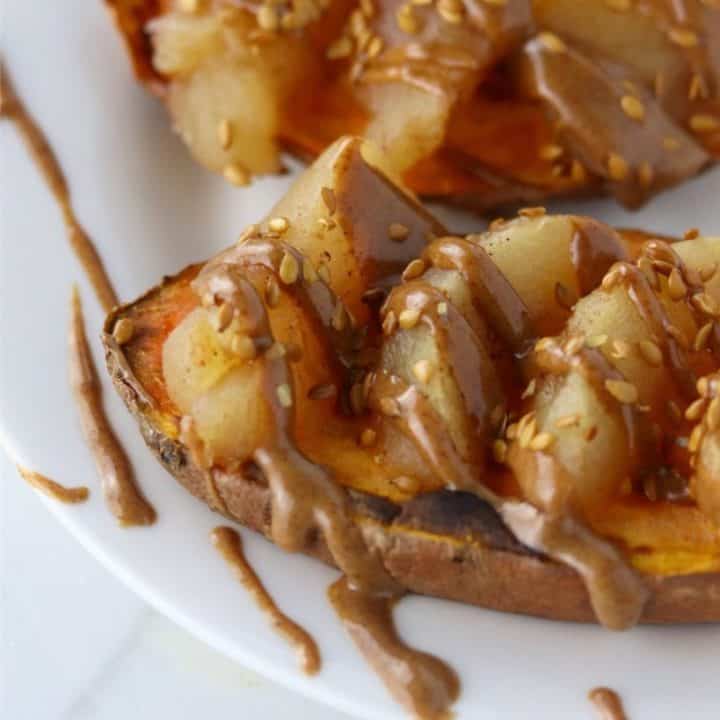 Crockpot Baked Apples
These crockpot baked apples are a quick, easy and healthy way to increase your fruit intake in a delicious way!
PRINT RECIPE
Ingredients
~6 medium apples

Dash of cinnamon
Instructions
Peel and core apples.

Slice apples into medium sized slices.

Place apples into a crockpot and sprinkle with a dash of cinnamon.

Mix apples up to evenly distribute cinnamon.

Cook on low for ~1 hour.

Enjoy!
click To display nutrition info
Nutrition Facts
Nutrition Facts
Crockpot Baked Apples
Amount per Serving
% Daily Value*
* Percent Daily Values are based on a 2000 calorie diet.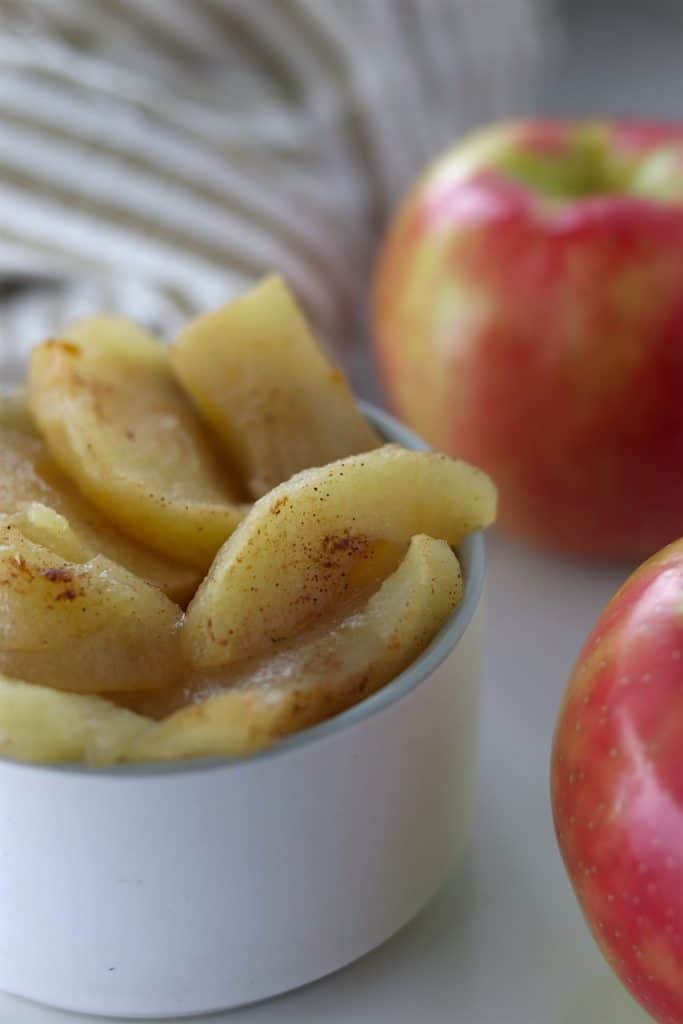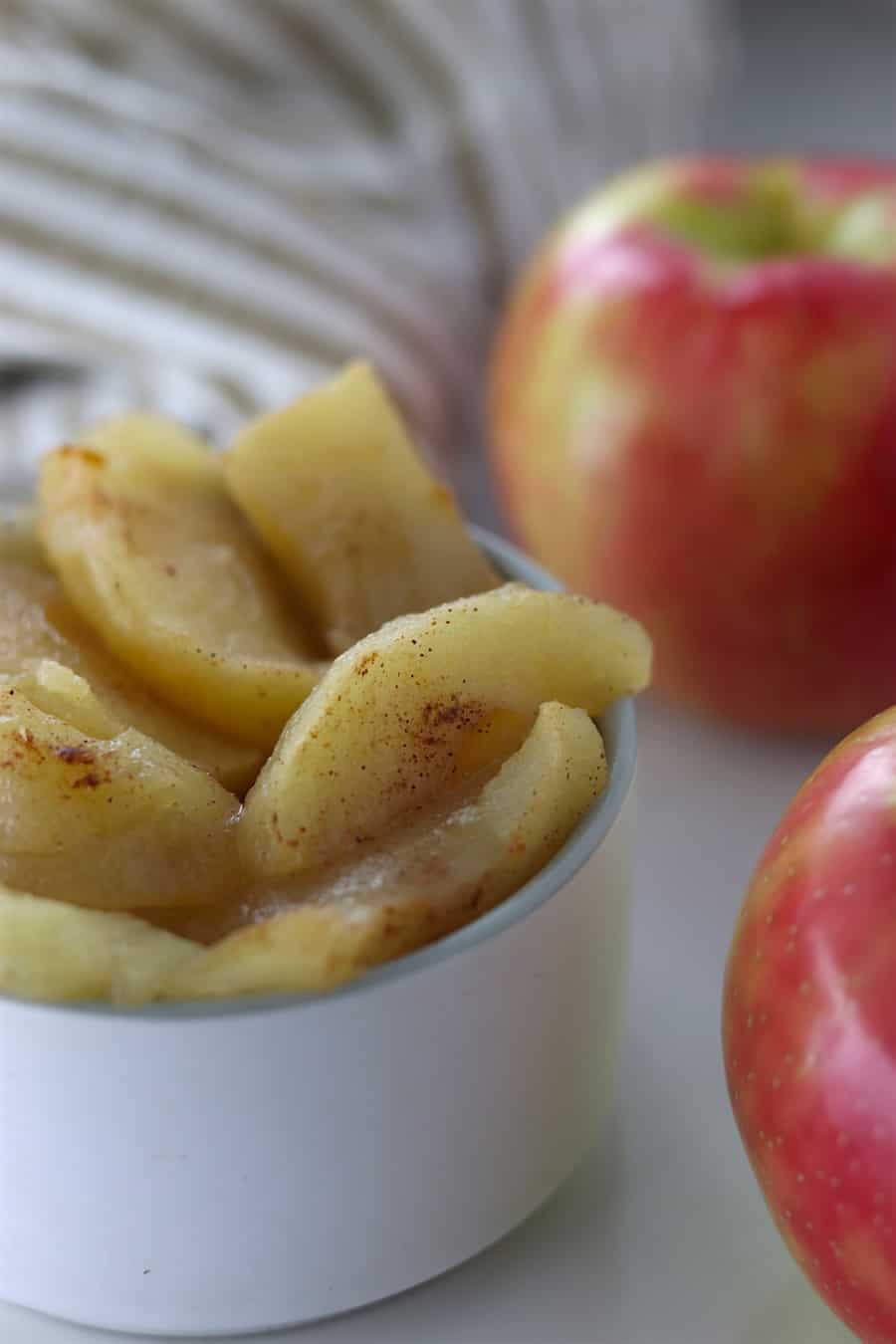 What would you add these crockpot bakes apples to'? Or would you just devour them plain?!
Happy eating,
Colleen
Want more fall recipes? You might like these!
Soft Baked Pumpkin Snickerdoodles
One Bowl, Healthier Pumpkin Bread
Five Minute Pumpkin Pie Oatmeal