There are two types of people in this world: People who prefer brownies and people who prefer blondies. Personally, I'm usually a chocolate person 100% of the time. Actually, if you want to take it a step further, I'm a DOUBLE chocolate person. I honestly don't think you can ever have too much of it My other half though? Well, he's not as gung-ho about chocolate as I am. He is much vanilla. (Honey, totally don't mean that in a bad way!) One thing we CAN agree on is that these chickpea banana blondies are UH-maze-ing.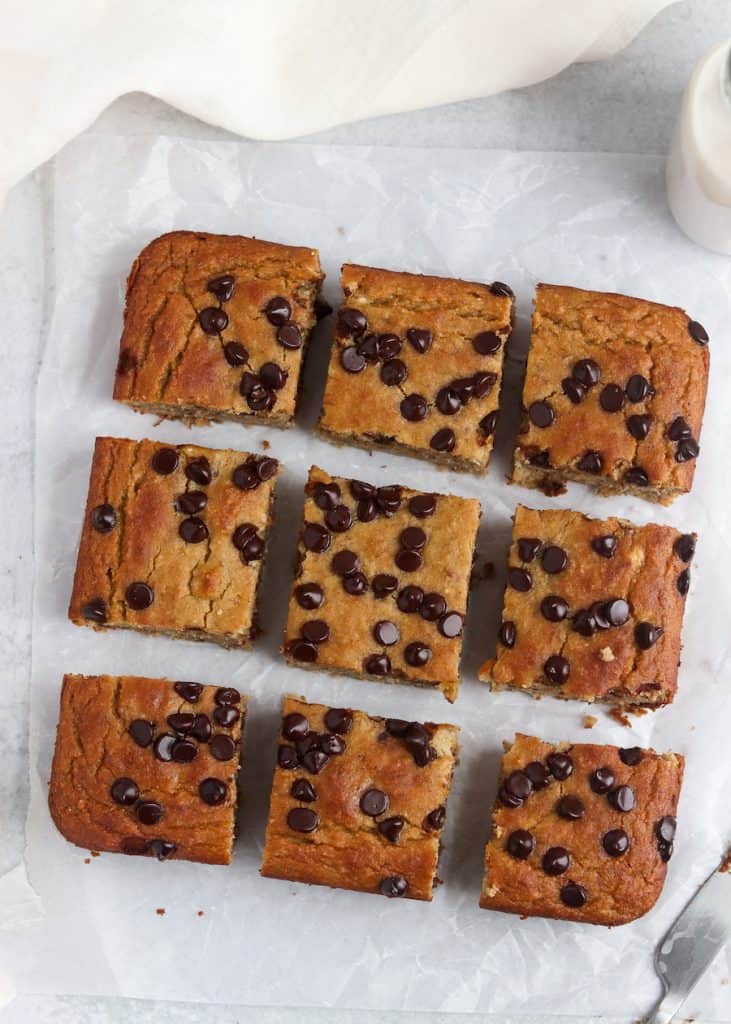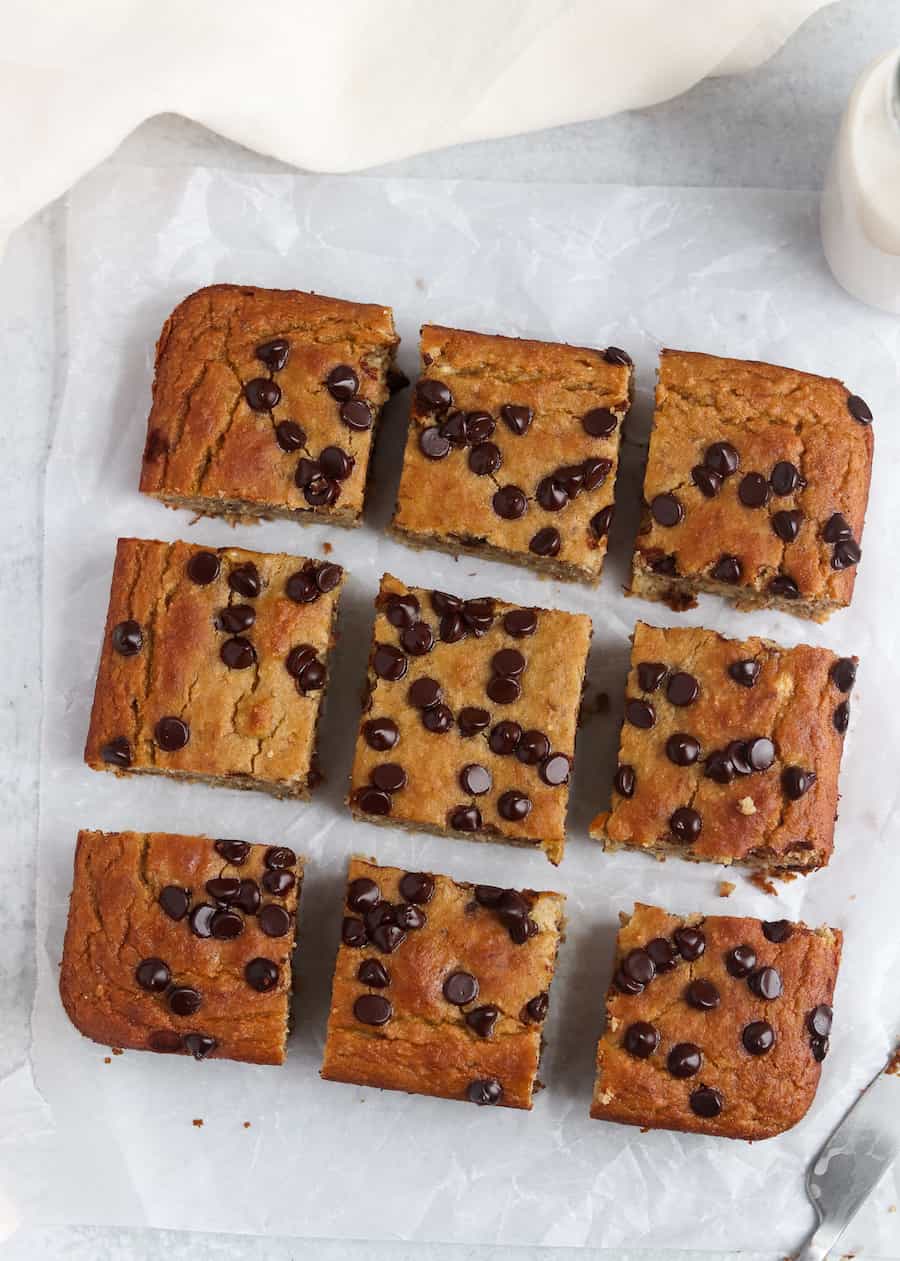 I know, I know. Putting chickpeas into a dessert-y dish sounds utterly crazy, but hang with me for a second. A.) My motto is to never to knock it before you try it B.) Ya seriously can't taste them C.) You gain some SERIOUS nutritious benefits from adding them, like these:
Fiber: Fiber helps to keep you fuller, longer. It also helps with digestive health and keeping you regular. Which, personally, I'm all about.
Manganese: This mineral is key for hone healthy and healthy metabolism.
Folate: Heart health and cancer prevention, such as breast cancer, can be benefits of adequate folate intake. Folate is extra important during times of rapid growth, such as pregnancy. You heard me mamas-to-be, eat up!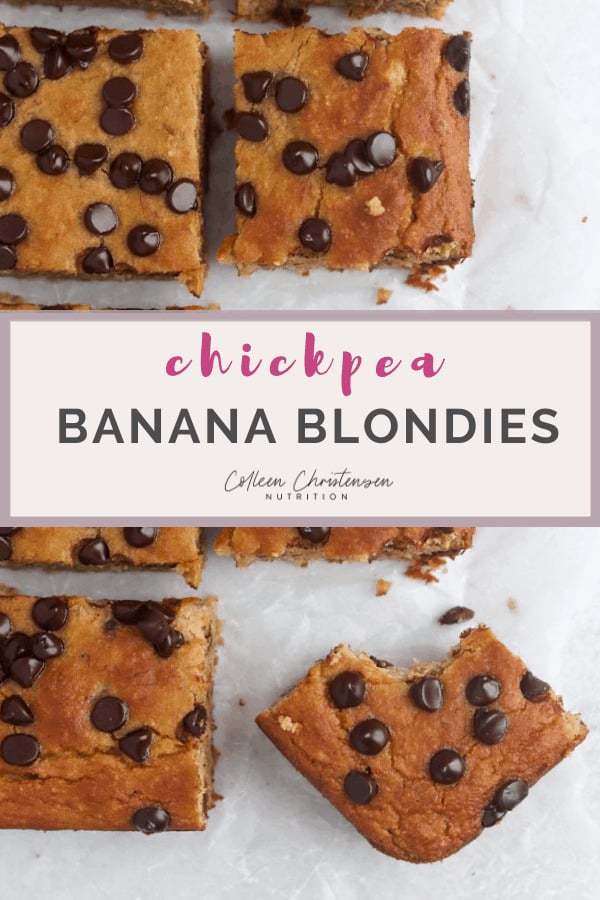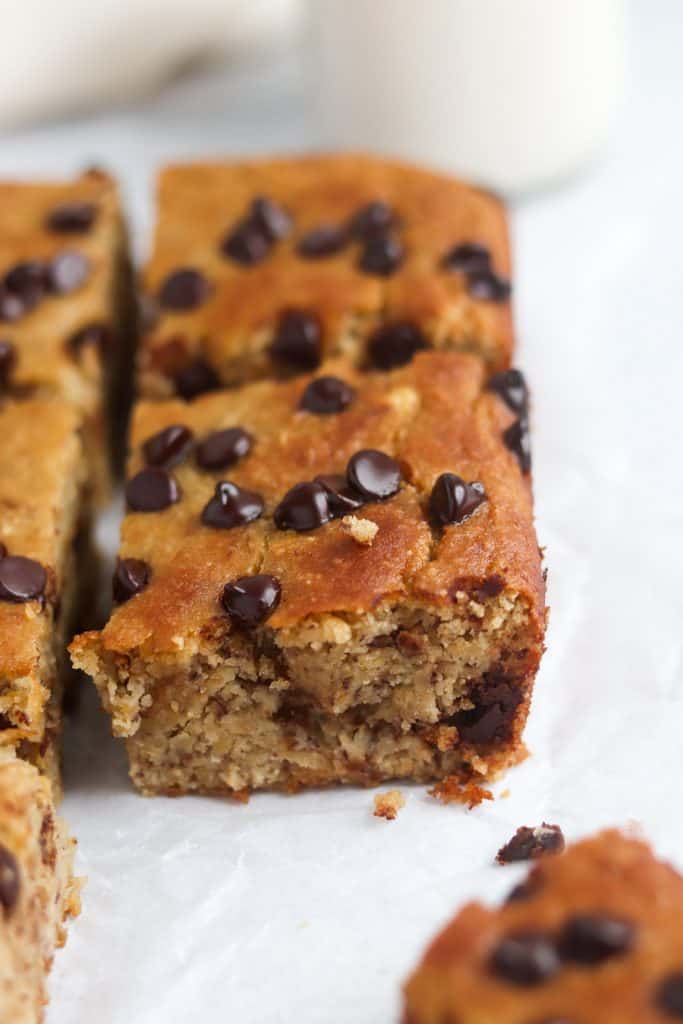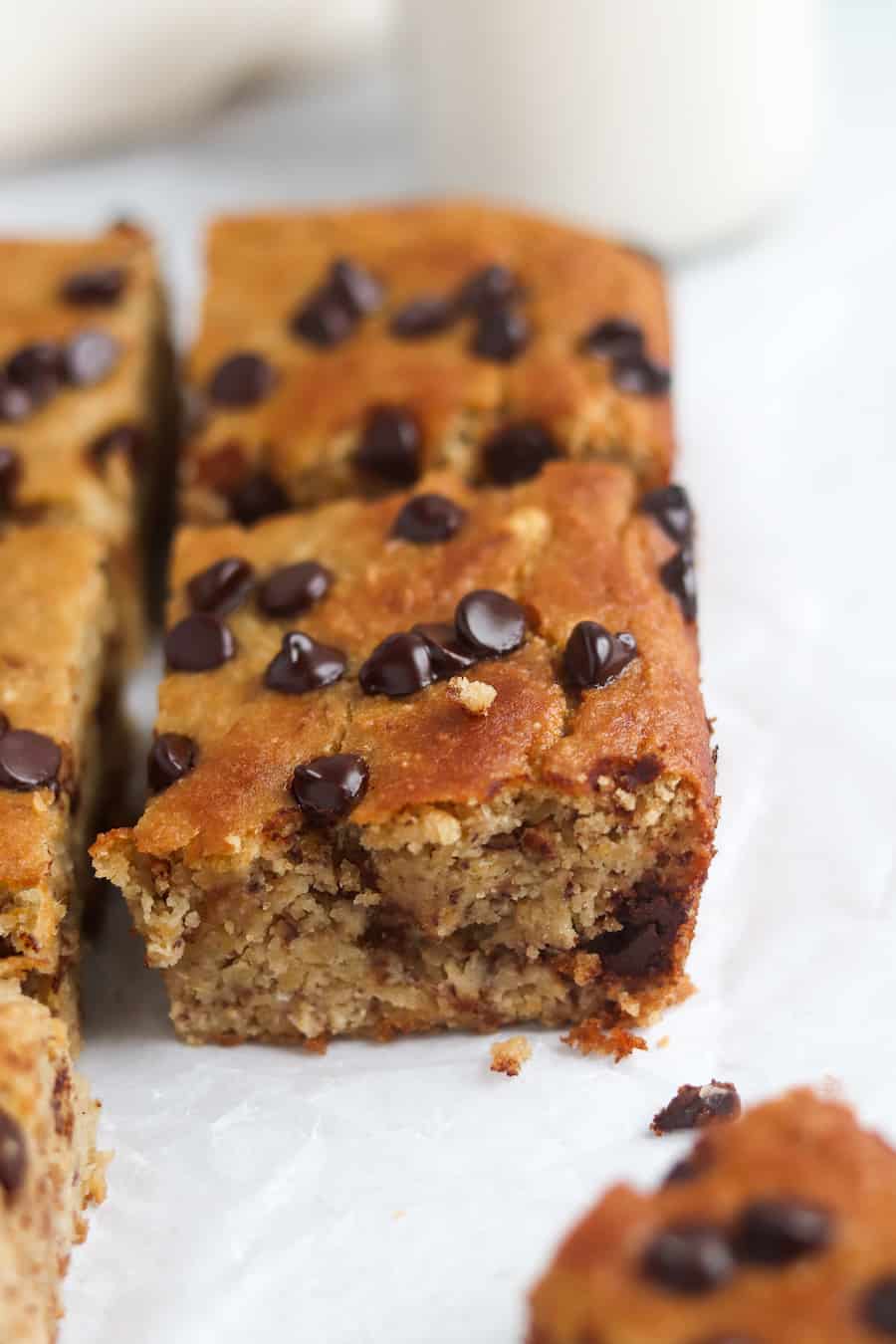 Who would have thought a blondie could be such a nutritional powerhouse? For anyone who is looking for a dessert option that will give you load of nutrients STOP. Because this is it.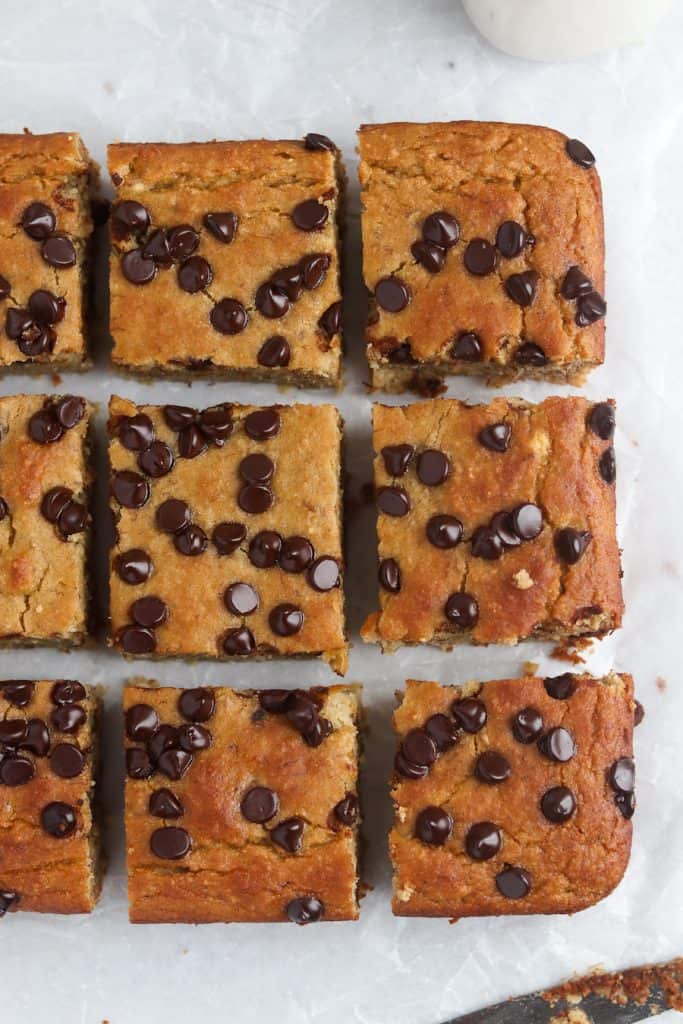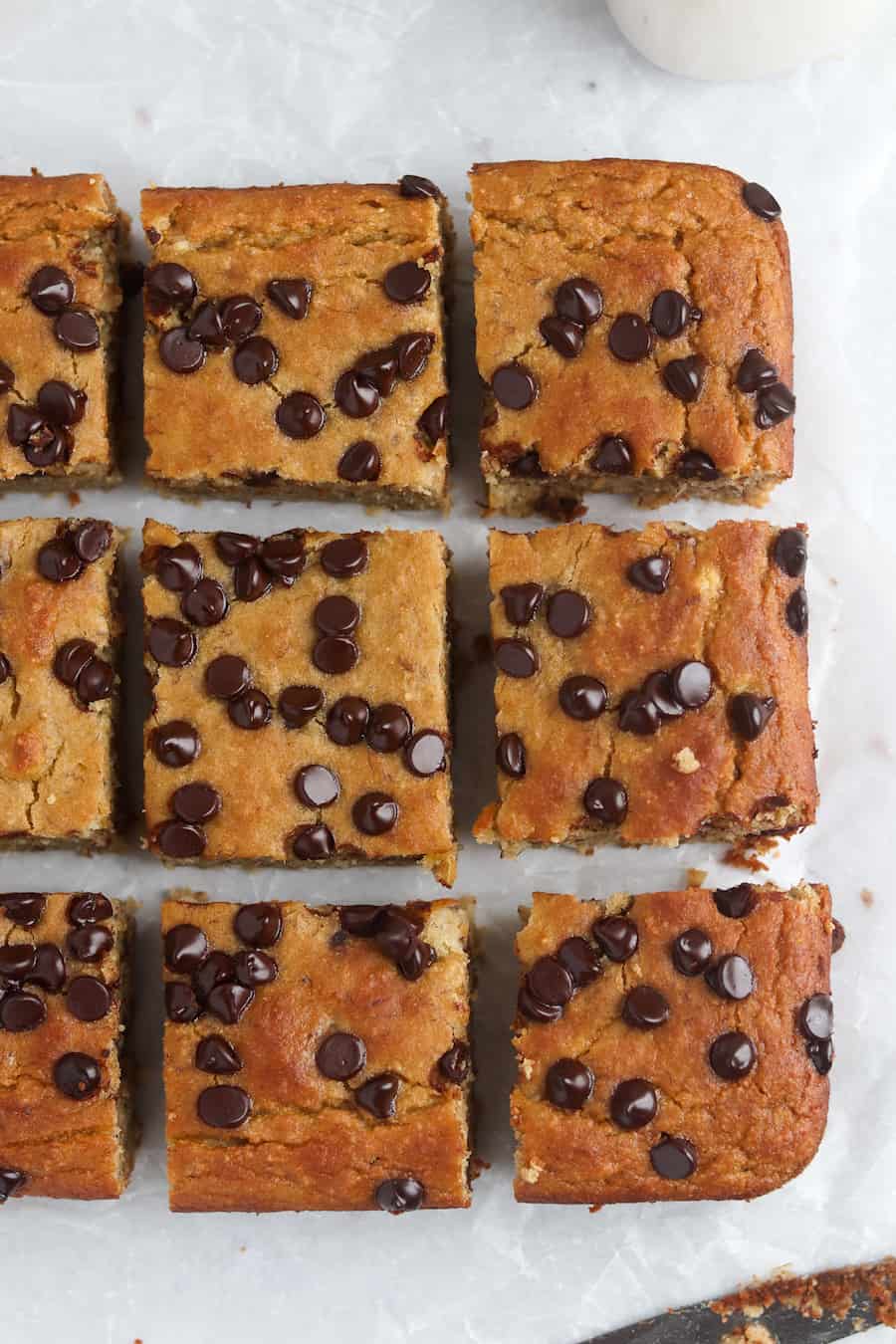 I've had a few people tell me recently that they struggle with sweets. Well, I feel ya, I totally used to feel that way too! Then I realized something. I really like sweets. So, what the heck was I doing trying to fight what I truly enjoyed? There are millions of ways to make foods sweet and healthy. So, rather than trying to combat your sweet tooth, allow yourself to enjoy it. Give yourself permission. Work sweetness into your day. My morning oatmeal is sweet. My snack time yogurt bowl is sweet. I always have something sweet in my lunch. Dinner's can be sweet too even. I love doing chicken and waffles, with Kodiak Cakes protein-packed mix, drizzled with a little maple syrup and a side of veggies. And guess what? I ALWAYS have dessert. If you love it- don't deprive yourself!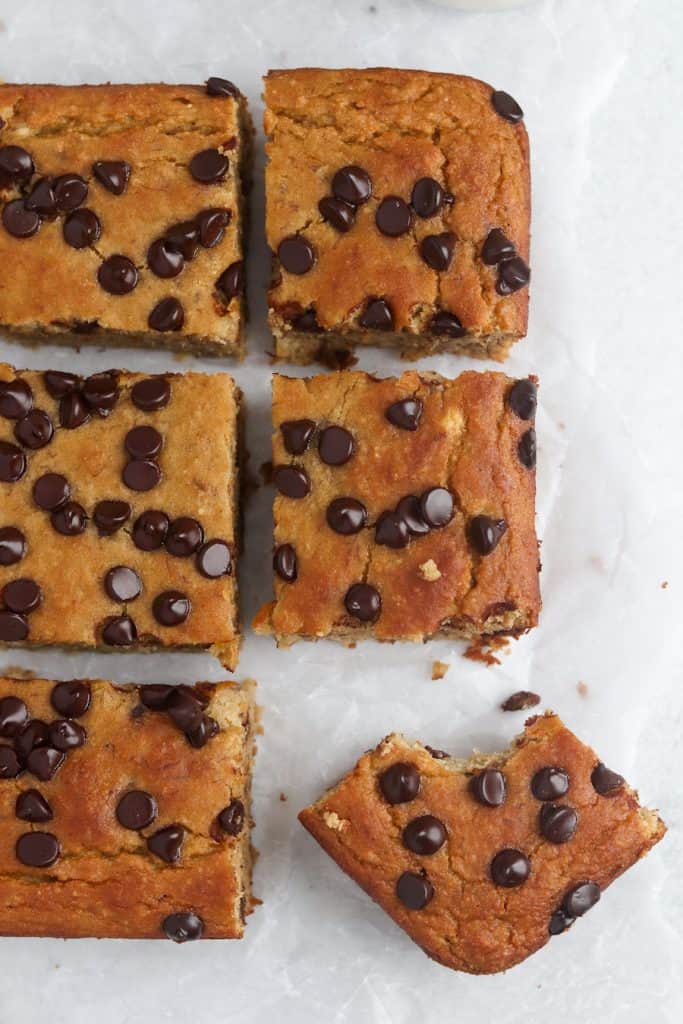 With the girlfriends in my membership, The SociEATy, where you learn how to eat without food rules, I focus on teaching them how to honor their body's needs VS telling them what they think they should be eating. By teaching VS telling them, they are able to follow a sustainable style of eating and achieve true food freedom. Plus? They're SO much happier eating what they enjoy!
Gosh, I really love my job.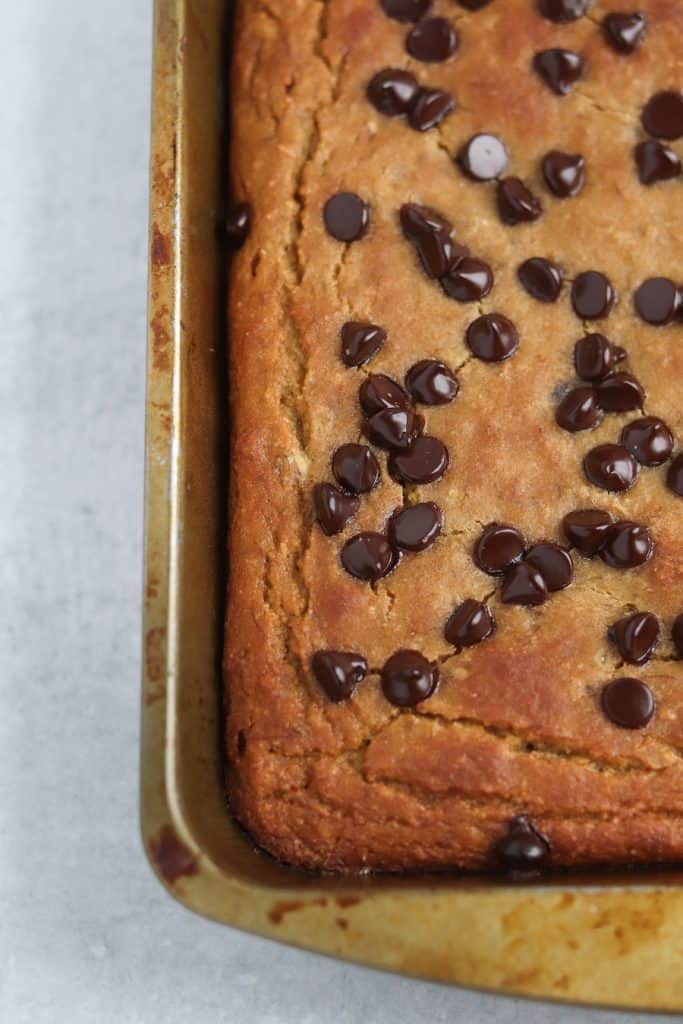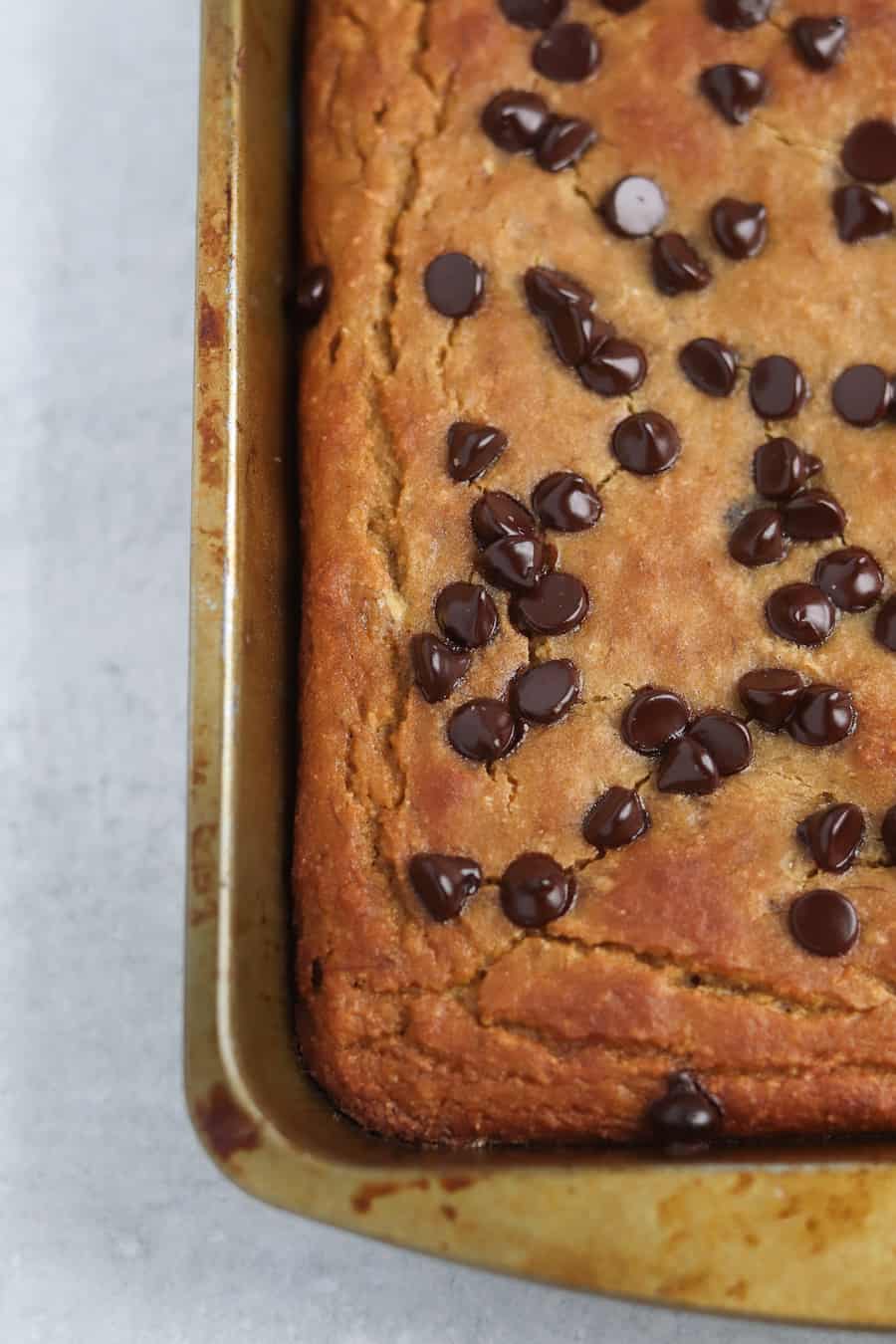 Okay, time for me to get off of my sweet-tooth soap box and give you this amazing recipe already!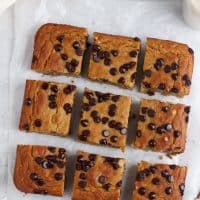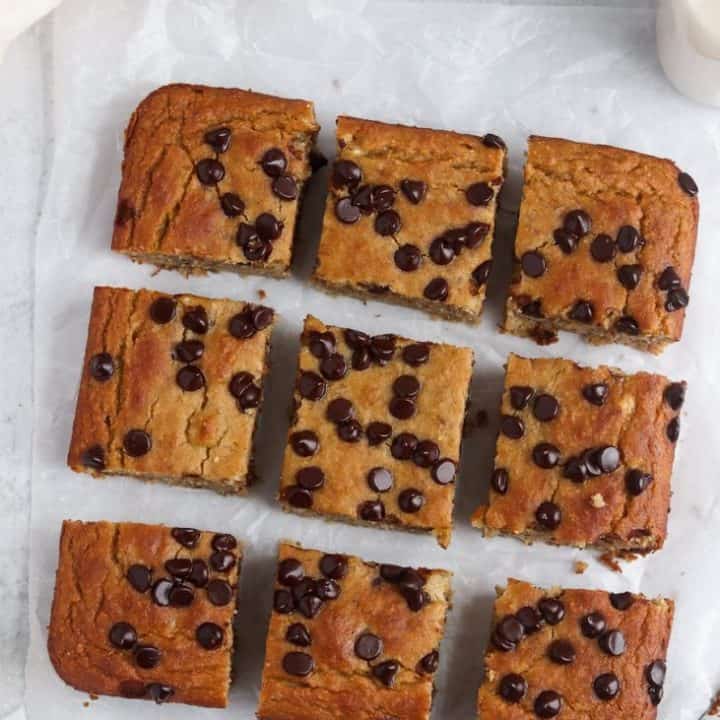 Chickpea Banana Blondies
These chickpea banana blondies are a healthy dessert that you won't know is healthy! They're loaded with fiber, manganese and folate!
PRINT RECIPE
Ingredients
1

can chickpeas

drained

1/4

cup

water

1

ripe banana

1

tsp

vanilla

2

eggs

1/2

cup

sugar

1

cup

almond flour

1

tsp

baking soda

dash of salt

1/4

cup

chocolate chips
Instructions
Preheat oven to 350 degrees. Lightly spray a 9x9 baking pan with non-stick spray, set aside.

Puree chickpeas in a small food processor, stream in water in order to get it to paste consistency.

In a large bowl, mash the banana well with a fork or potato masher.

Add chickpea paste, vanilla and eggs to the banana, mixing well with electric beaters. (or use a stand mixer)

Next, add the sugar, almond flour, baking soda, and salt to the wet ingredients and stir until combined.

Fold in 1/2 of the chocolate chips

Pour batter into the prepared baking dish and sprinkle with remaining chocolate chips.

Bake for ~40-45 minutes until golden brown.
click To display nutrition info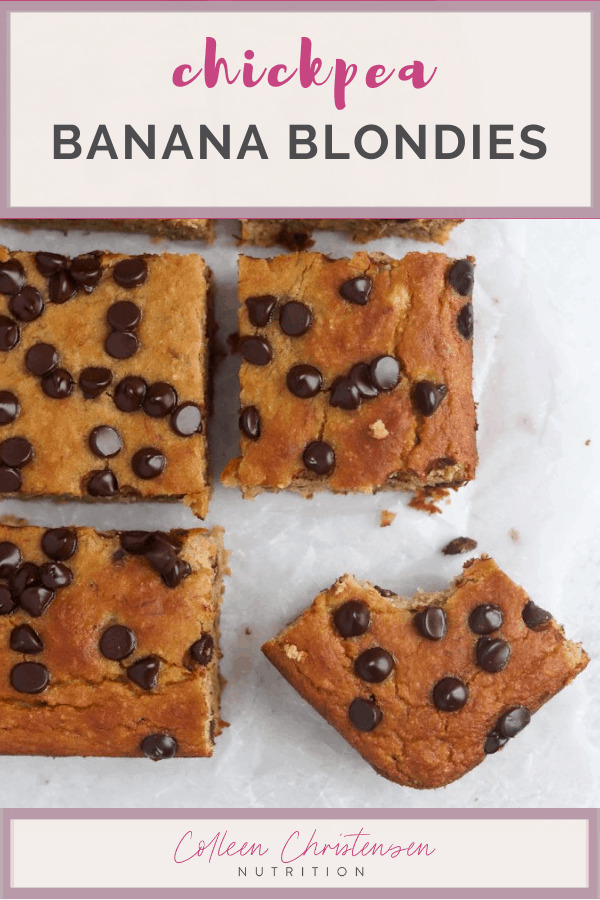 Enjoy!!
Happy eating,
-Colleen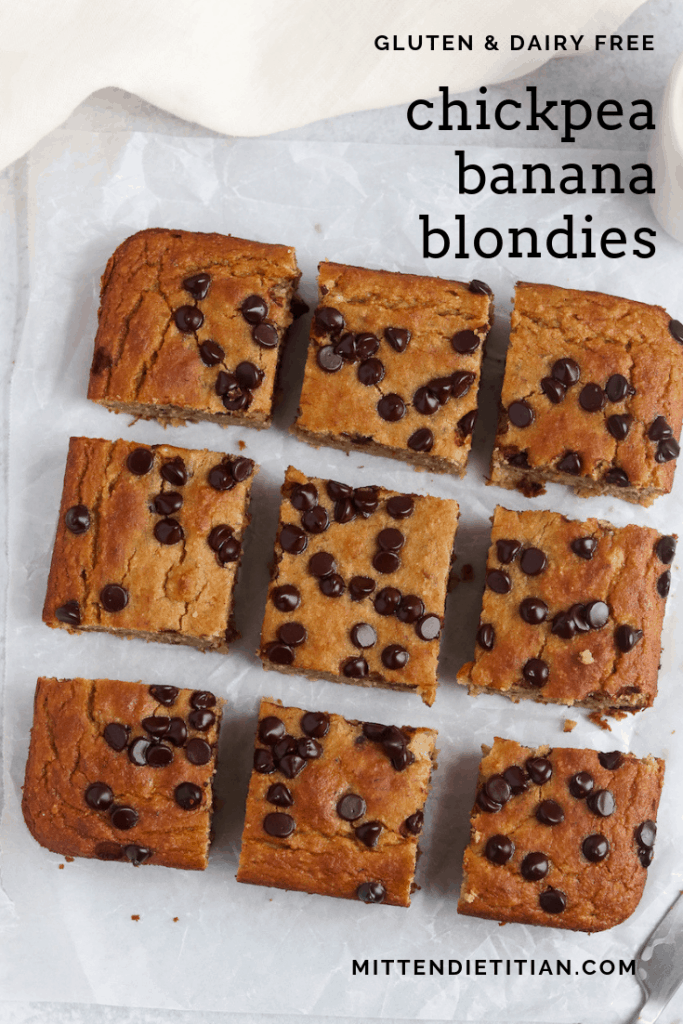 Want to see more recipes like this one? You might like these!
Soft Baked Pumpkin Snickerdoodles