I'm officially OBSESSED with granola, and this chia & flax granola is no exception.
One of the reasons that I love granola is because you can literally throw it on top of almost anything- yogurt, smoothies, toast, a spoon, you name it.
I prefer to make my own VS buy it. It's super simple to make and pretty darn cheap. Also, you can really tailor it exactly how you want- i.e. less sugar, various mix-ins, different flavors, and so on.So, I've tested this recipe and tweaked it about four times- meaning A.) I am super excited to share it with you because I think it's Fab and B.) I had a LOT of granola in my house, and I couldn't have loved it more. Bonus: My house smelled like heaven the entire time.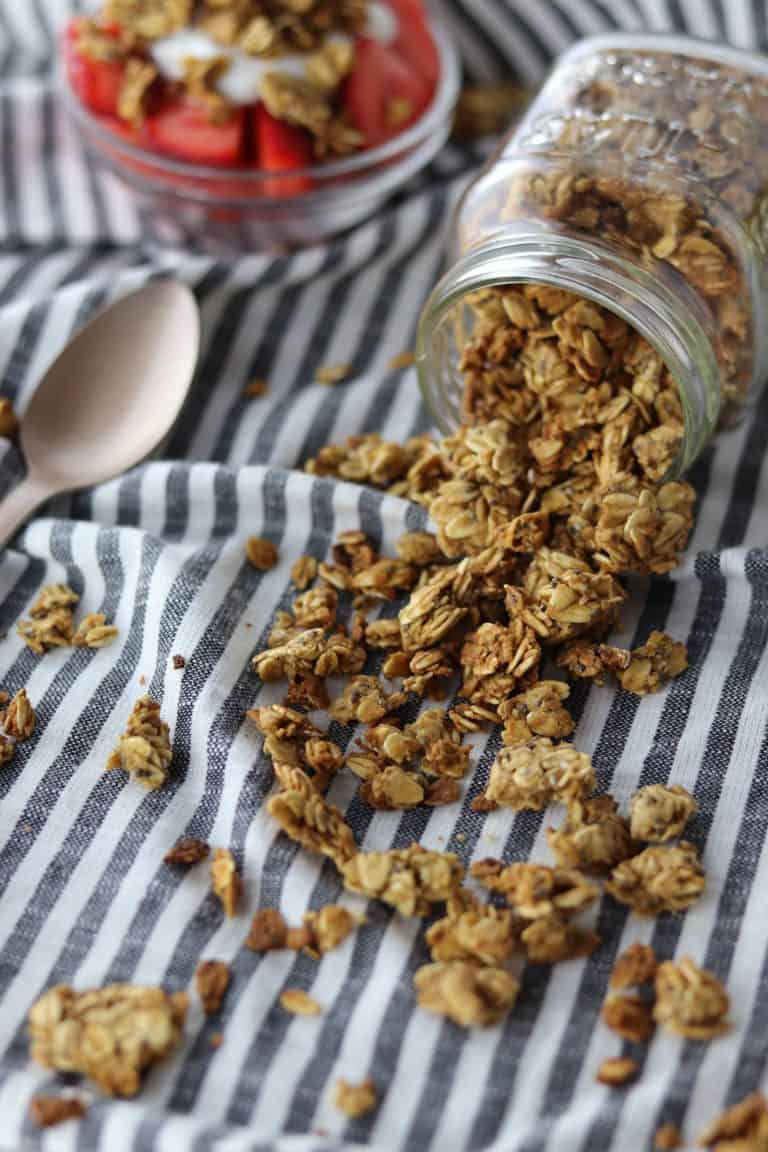 Nutritionally, it's a great way to add some fiber, which helps to keep you full. For this recipe I added some chia & flax seed, both great sources of healthy fats, protein, more fiber, and add a nutty flavor. Applesauce takes the place of oil, which is my key for making GIANT clusters!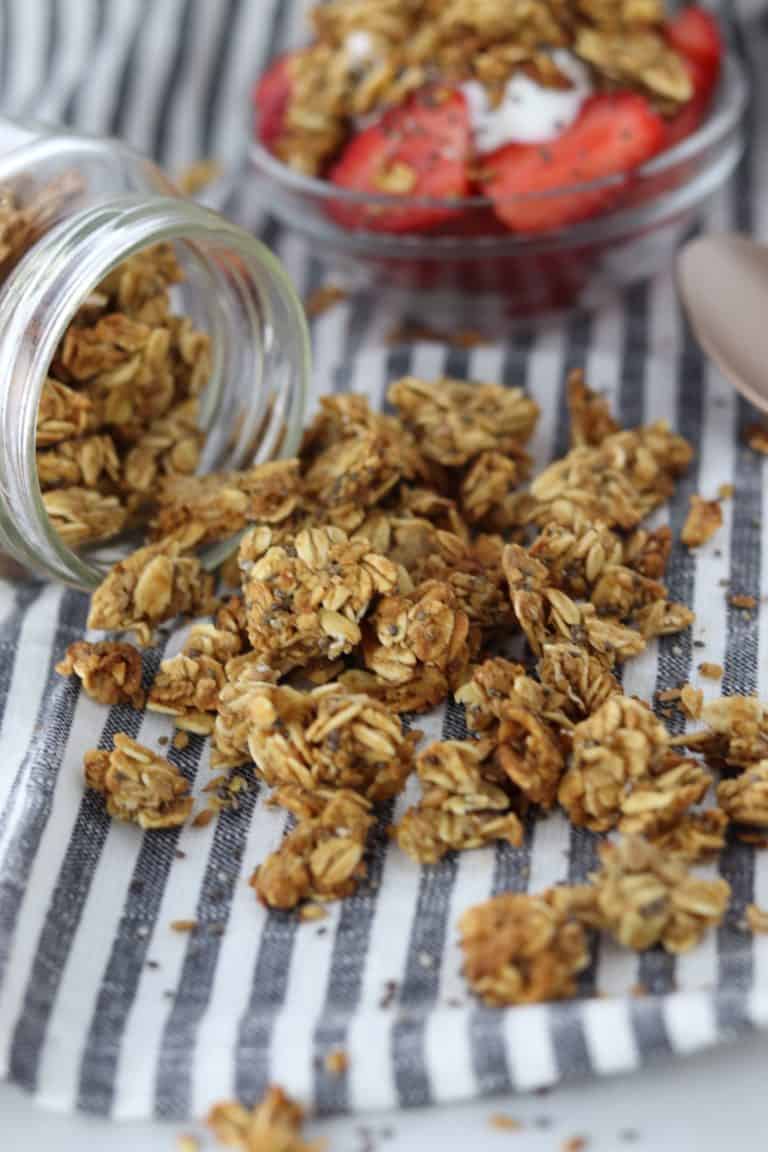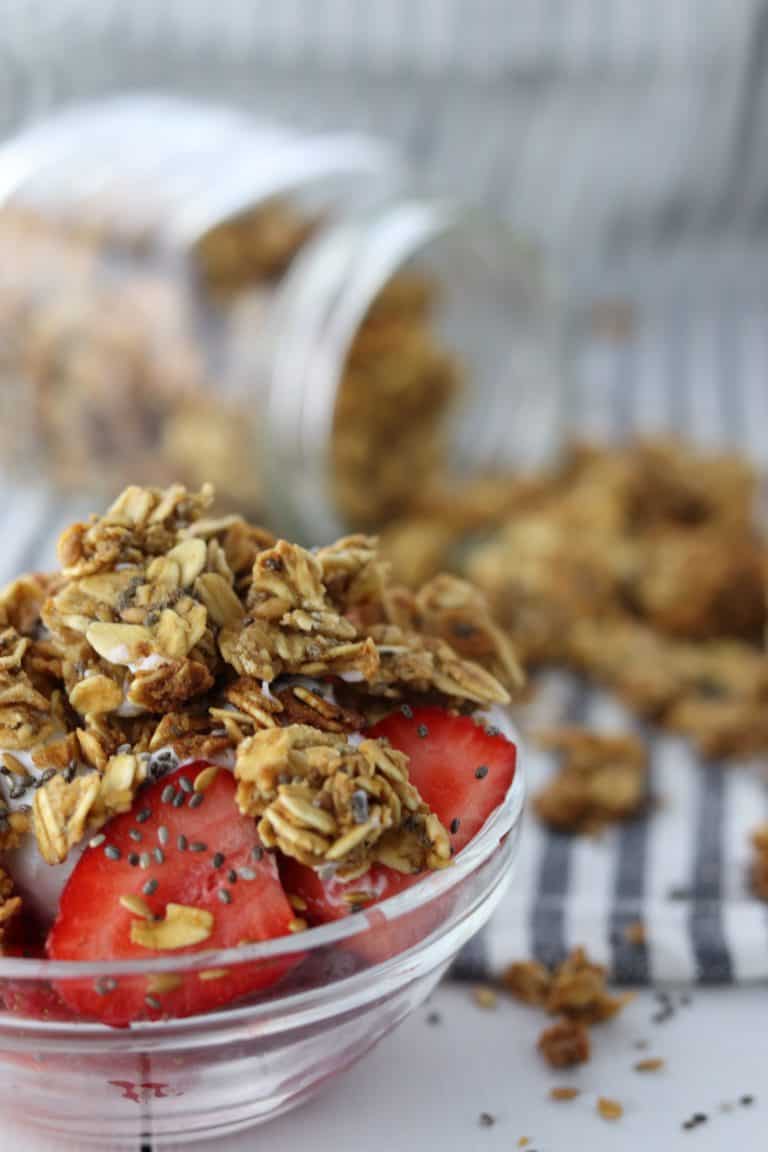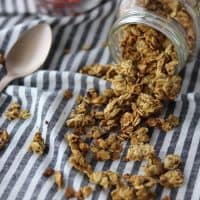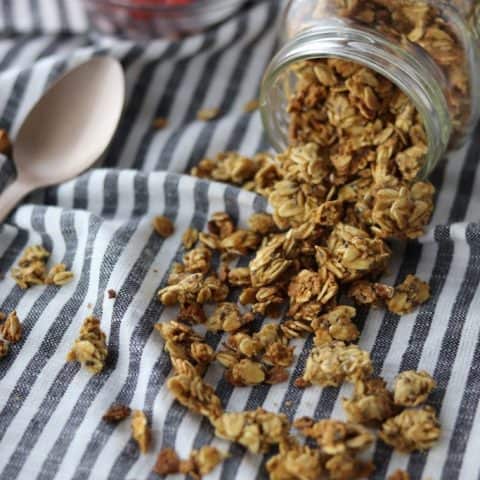 Chia & Flax Granola
This chia & flax granola is the perfect addition to yogurt, parfaits, smoothie bowls, or even eaten straight from the jar! Using applesauce in place of oil, this recipe is much lower in fat and calories than traditional recipes.
PRINT RECIPE
Ingredients
3

cups

Old Fashioned Oats

1/2

cup

brown sugar

packed

1

tbsp

chia seeds

1

tbsp

flax seed

1

tsp

cinnamon

1/4

tsp

salt

1

cup

unsweetened applesauce

2

tsp

vanilla
Instructions
Preheat oven to 350 degrees, lightly spray 2, 13 x 9 baking pans with non-stick spray, set aside*

Combine all dry ingredients, mixing well to be sure to break up all brown sugar

Next, add in wet ingredients, fold until evenly coated

Spread mixture onto prepared pans, pressing into one solid block spreading across the entire bottom of the pans

Bake for 20 minutes, then remove from oven and break up the mixture to create clusters of desired size

Bake for an additional 20-30 minutes, stirring every 10 minutes, until golden brown

Allow to cool fully before storing in an airtight container

Enjoy!
Notes
Store in an airtight container for up to one week.
click To display nutrition info
Nutrition Facts
Nutrition Facts
Chia & Flax Granola
Amount per Serving
% Daily Value*
* Percent Daily Values are based on a 2000 calorie diet.
You can totally add in some coconut, chocolate chips, raisins, or nuts to make this version taste like a whole different recipe. That's what is so great about granola- you can really get creative!!!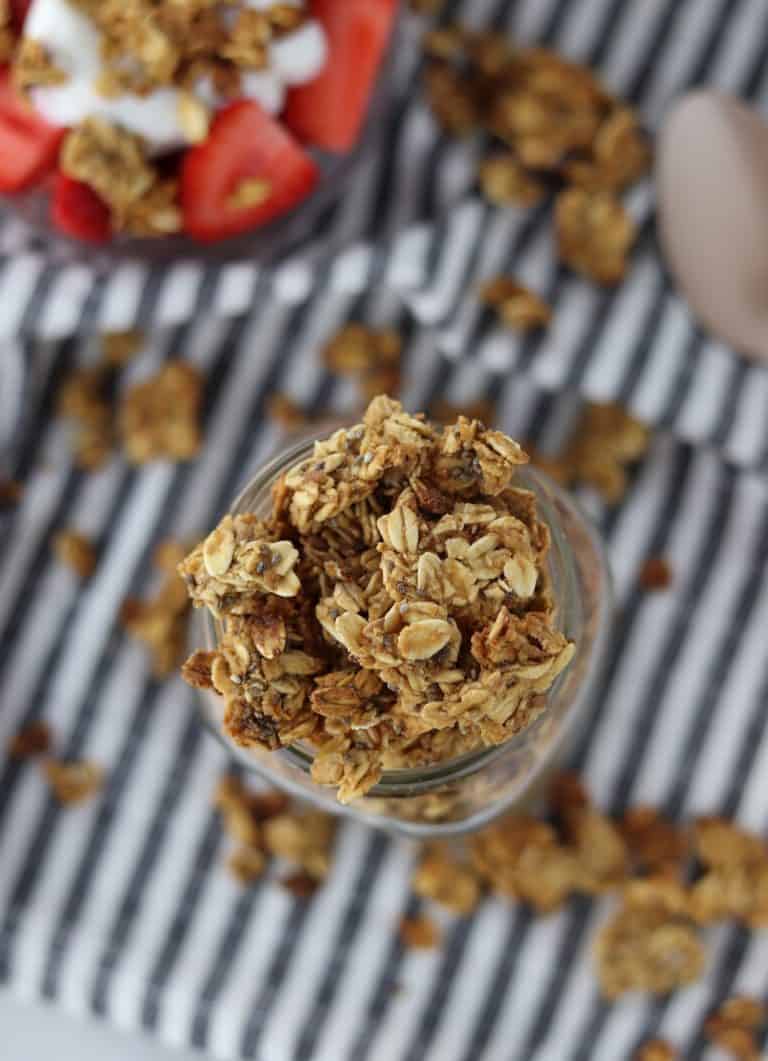 What are your favorite things to include in granola? Try adding them to this basic recipe and let me know how it goes!!
Happy Eating!
-Colleen
Be sure to Pin It to easily find later!