I go in waves with hummus. Sometimes I can't get enough and sometimes I doesn't appeal to me whatsoever. Right now, I'm in the can't get enough phase and am pretty sure I have eaten this simple sriracha carrot hummus at every meal and snack so far today. No regrets.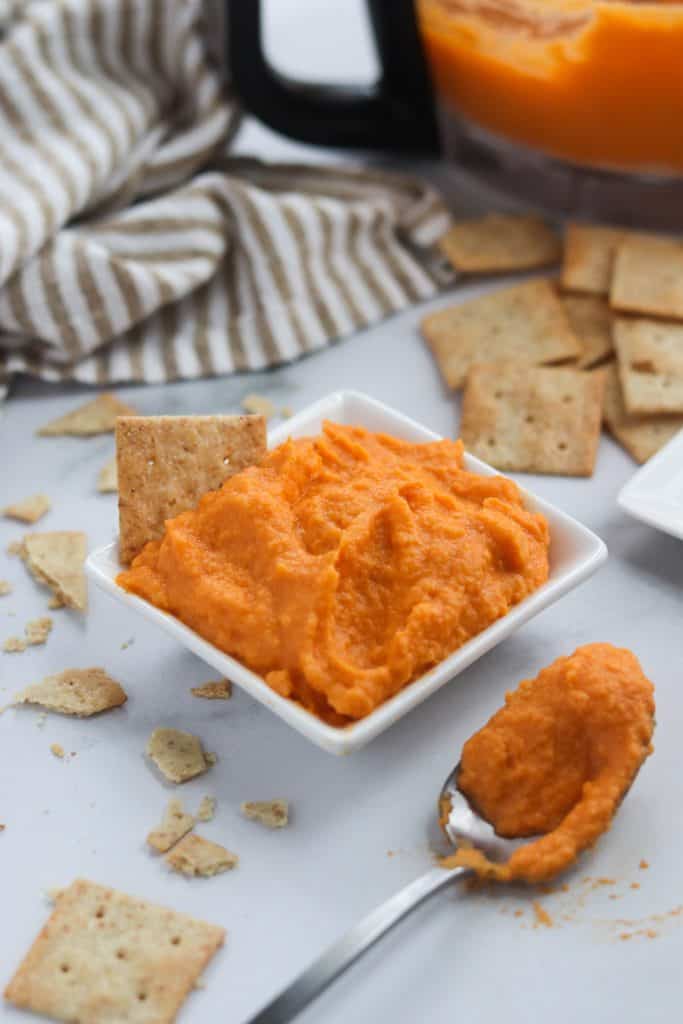 So, sriracha carrot hummus.. sounds kinda wild, right? I thought so too. I first heard of the combo from one of my 1:1 intuitive eating coaching clients. She kept saying how amazing this stuff was but I was skeptical- a little toooo out there, maybe. But, then this past weekend I saw it at Aldi and I knew that if Aldi had it that it must be good and it was meant to be. Not saying that I base my life decisions on what Aldi has in store… but I'm also not saying that… I think my obsession with Aldi is pretty clear at this point and I have zero shame! They love good food, they love affordability- it's like they're me in grocery store form.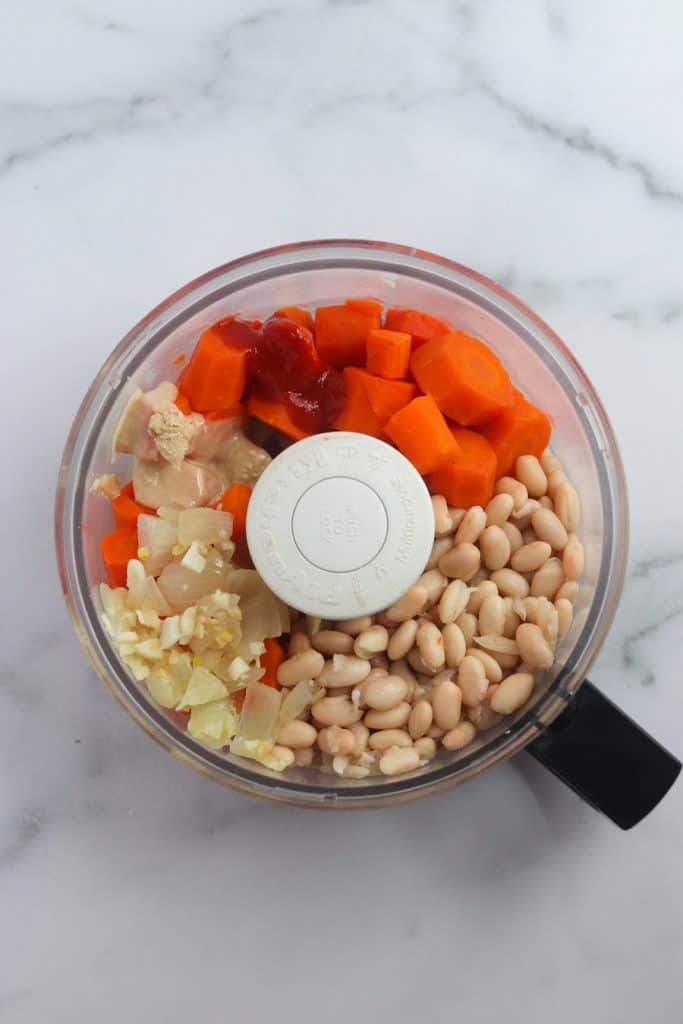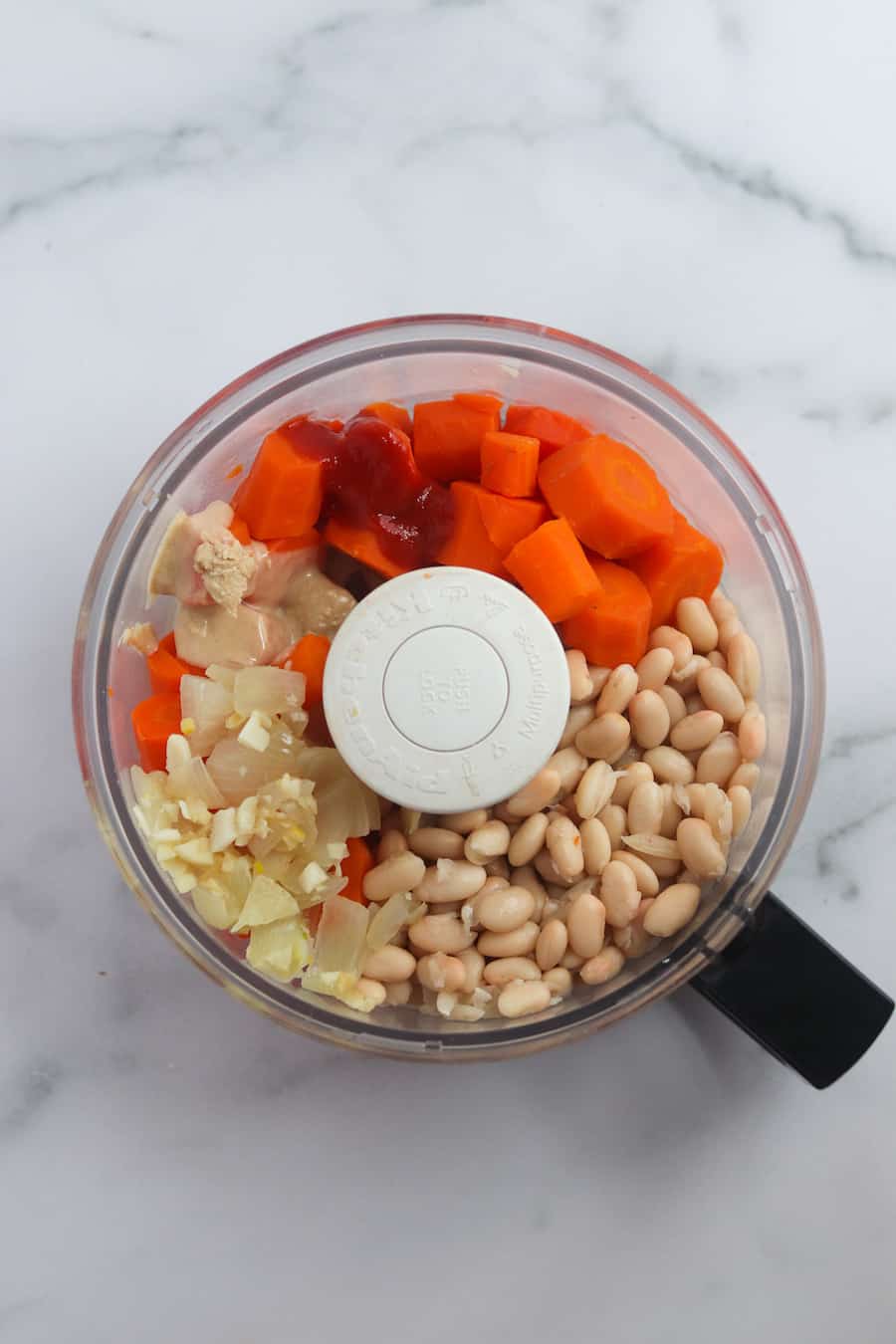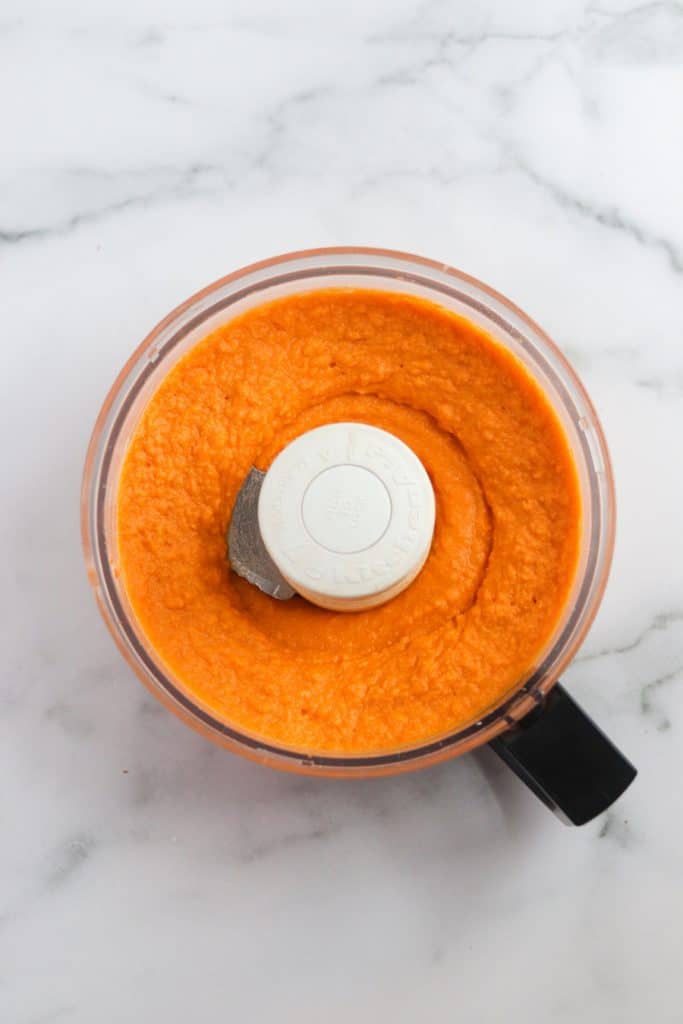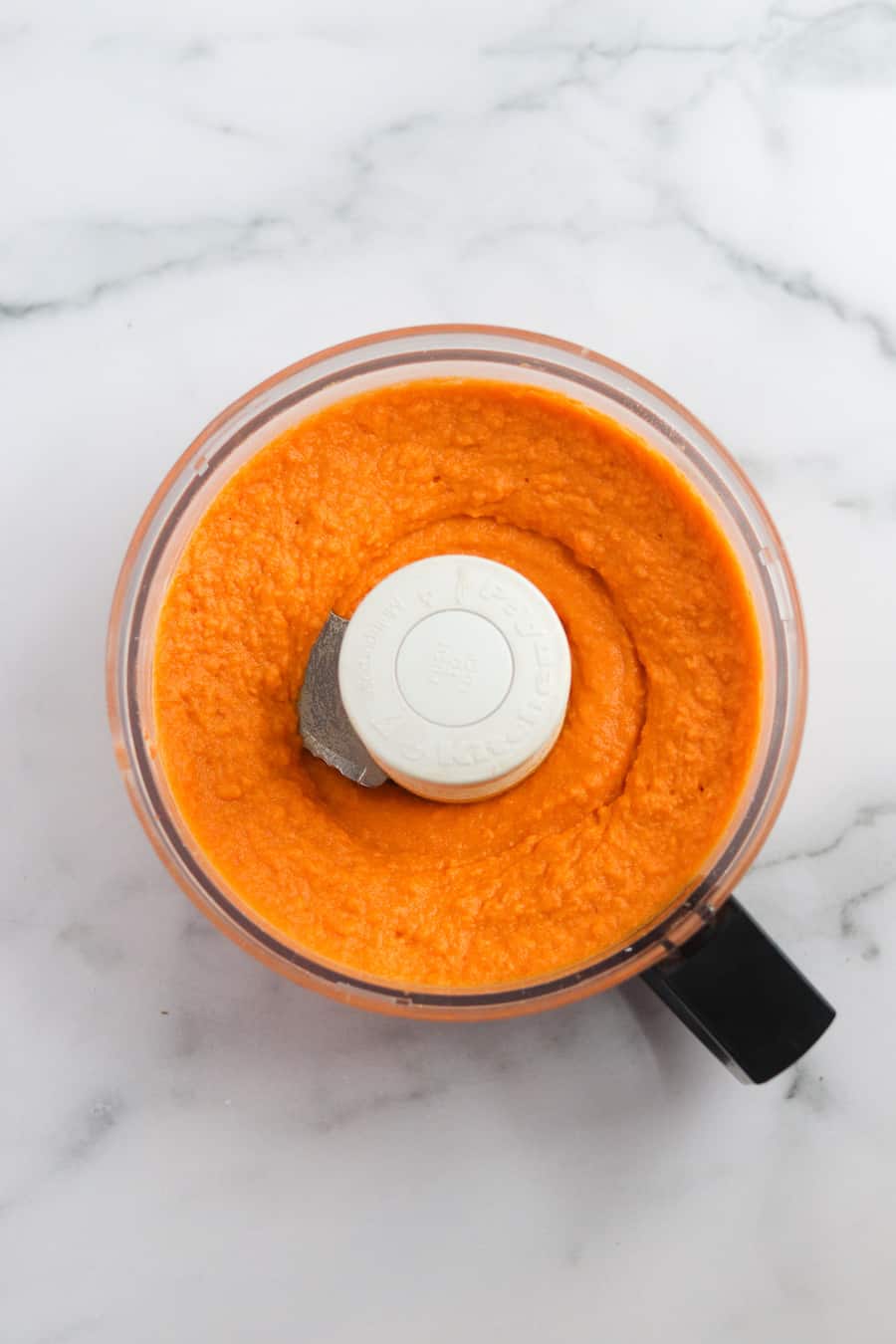 Okay, let's stop talking about my Aldi obsession and get back to this simple sirarcha carrot hummus. This stuff is GOOD. Like, really good. Like, skip the cracker and eat it with a spoon good.
The carrot make it a little sweeter than the standard hummus you'd think of- which obvi this lady who has the biggest sweet tooth loves. But, you can tone that down as much or as little as you want by adding more or less sriracha.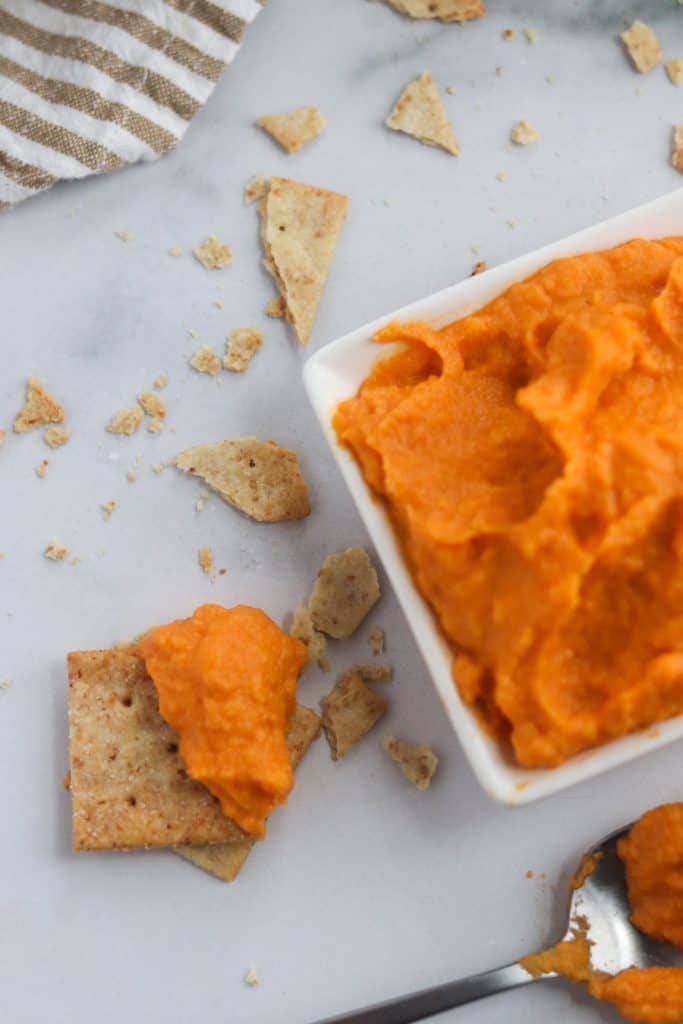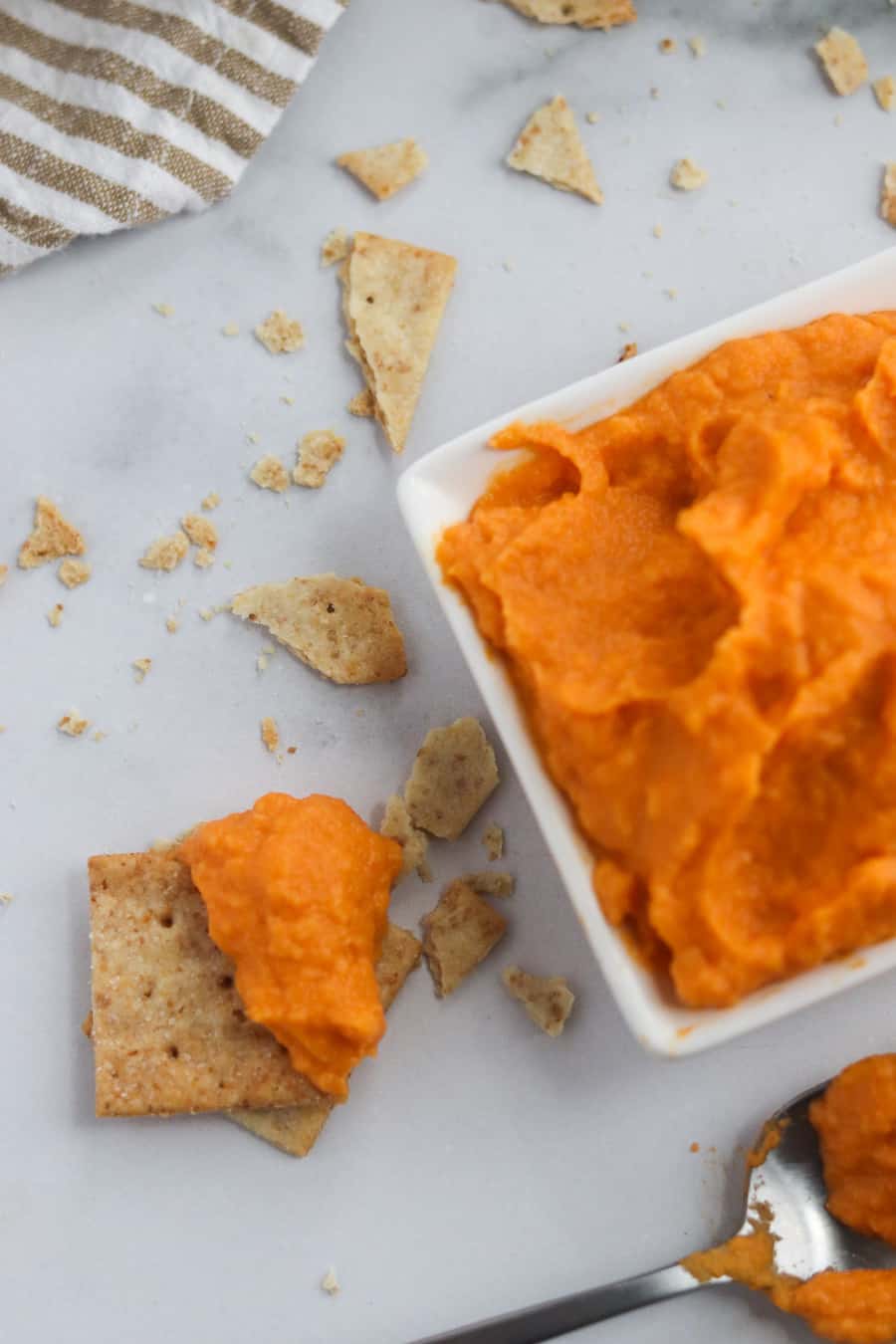 I'm not a huge sriracha fan- I only like a touch- so I kept this recipe pretty mild, but you can 100% add more if you like some HEAT.
I've been eating this simple sriracha carrot hummus with crackers- I started to grab some carrot sticks but that that might be a little too much of the orange stuff! Broccoli, celery or cauliflower would be fab dippin's though!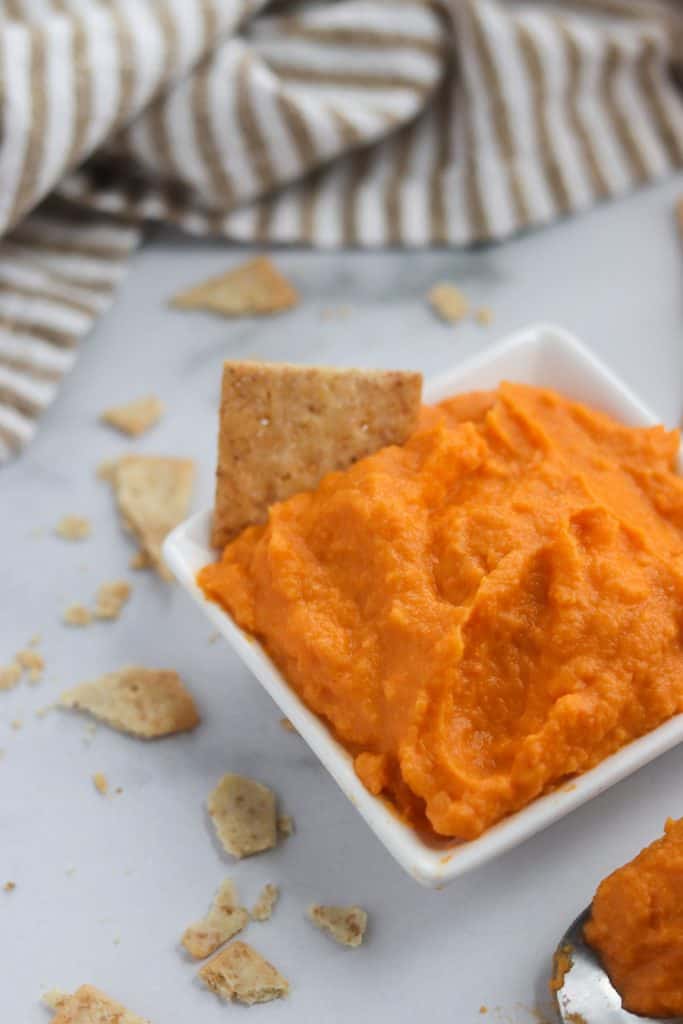 Fun fact: When I was in college I actually turned orange form eating too many carrots. Hindsight: carrots were and eating disorder "safe food", not a food I simply loved!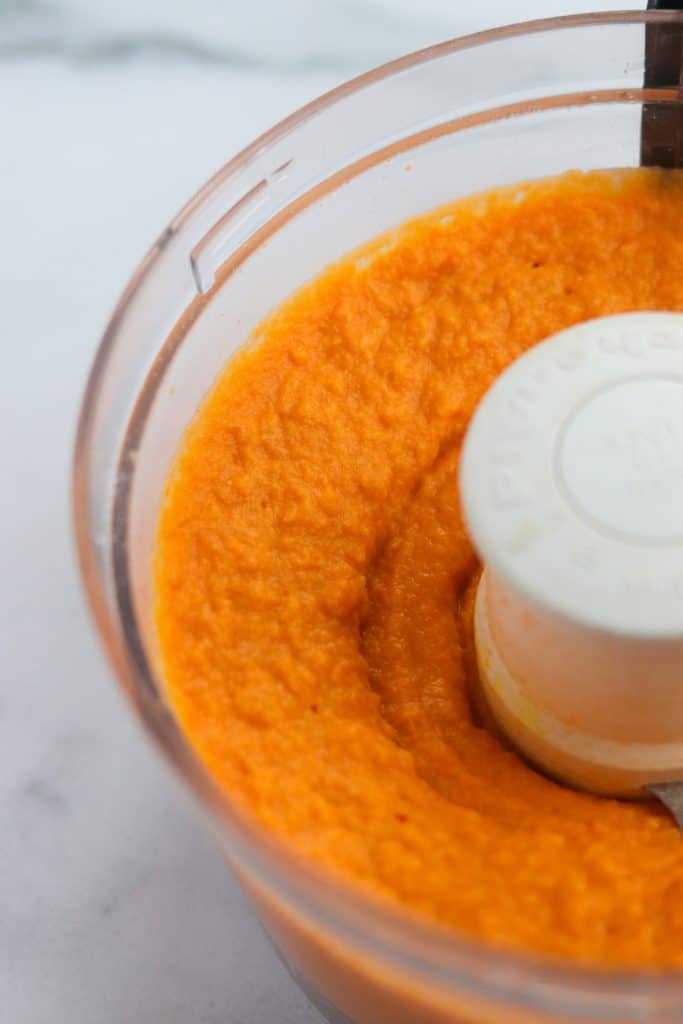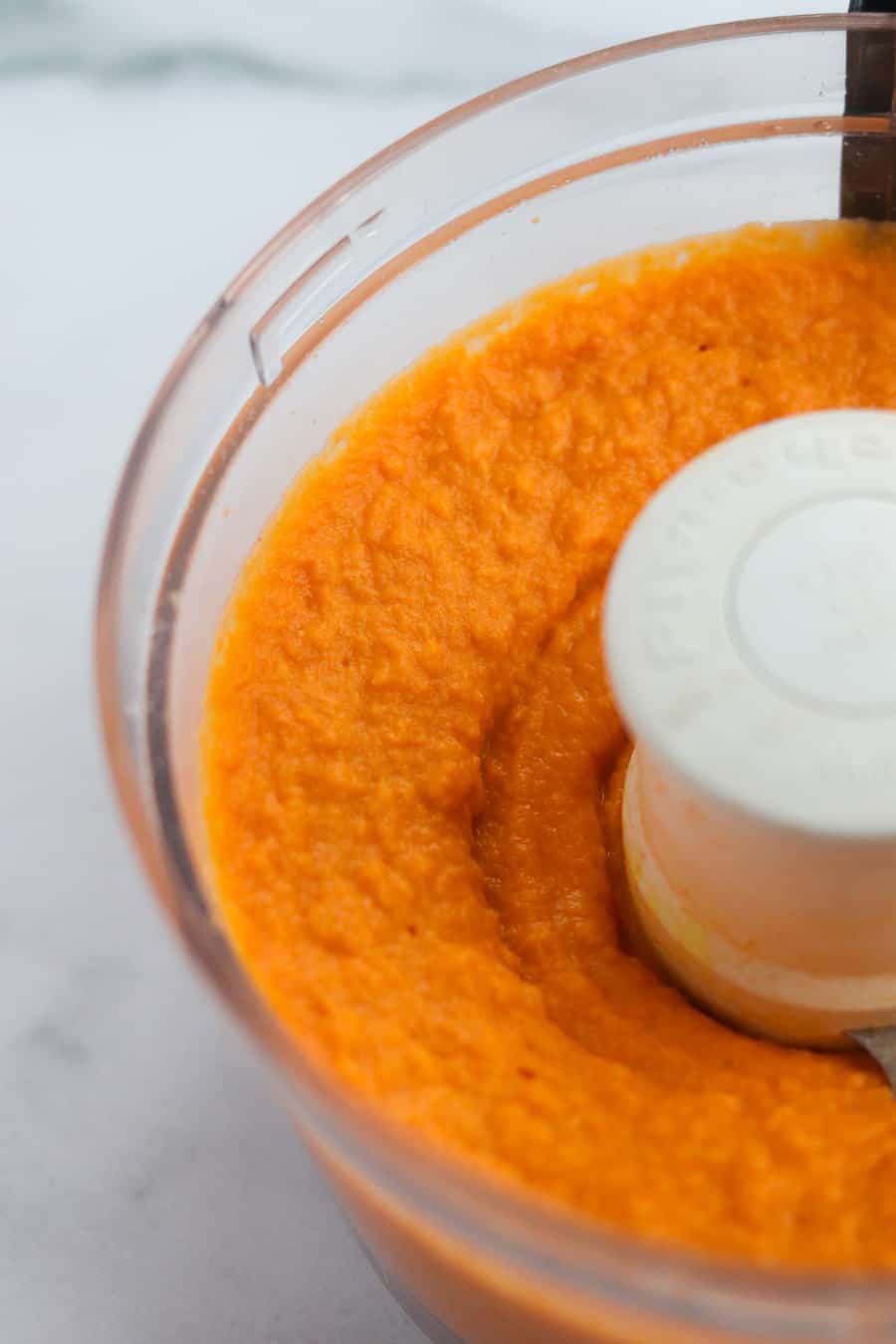 What will YOU eat this hummus with? Leave a comment and let me know what you like best!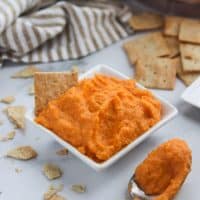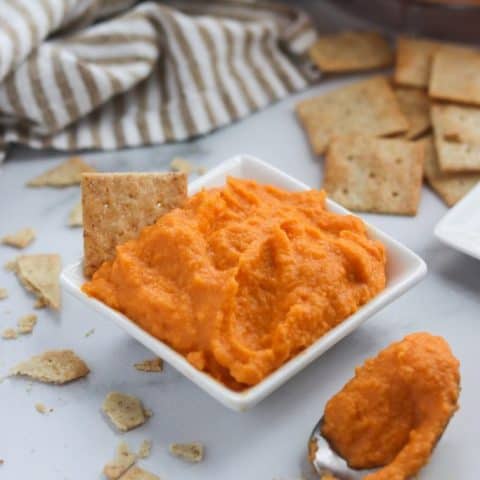 Simple Sriracha Carrot Hummus
This simple sriracha carrot hummus is so good you'll want to eat it with a spoon! You can adjust the sriracha to be as spicy or mild as you like!
PRINT RECIPE
Ingredients
3

cups

sliced carrots- steamed well

1

clove

garlic

finely diced

1/4

cup

onion

chopped

2

tbsp

water

1

can white beans

1

tbsp

tahini

2

tsp

sriracha

2

tbsp-1 cup water
Instructions
Steam carrots until very soft, allow to cool.

In a small saucepan sauté garlic and onion, adding 2 tbsp of water as needed for them to soften

Combine all ingredients besides the last 2 tbsp-1/2 cup of water in a food processor and process until combined.

Slowly stream in water and process until smooth and desired consistency.

Enjoy!
Notes
*You may add more sriracha for a higher heat level, this recipe is pretty mild
**If you like thick hummus only stream in 2 tbsp of water at the final step, and if you like it softer and more fluffy, stream in full 1/4 cup.
click To display nutrition info
Happy Eating,
Colleen
Don't forget to pin this recipe for later- you won't want to lose track of it!