When you think of hummus your mind probably goes to carrots and pita bread, right? But have you ever tried sweet hummus? Like, dessert hummus? If not prepare to have your mind blown with this snickerdoodle hummus!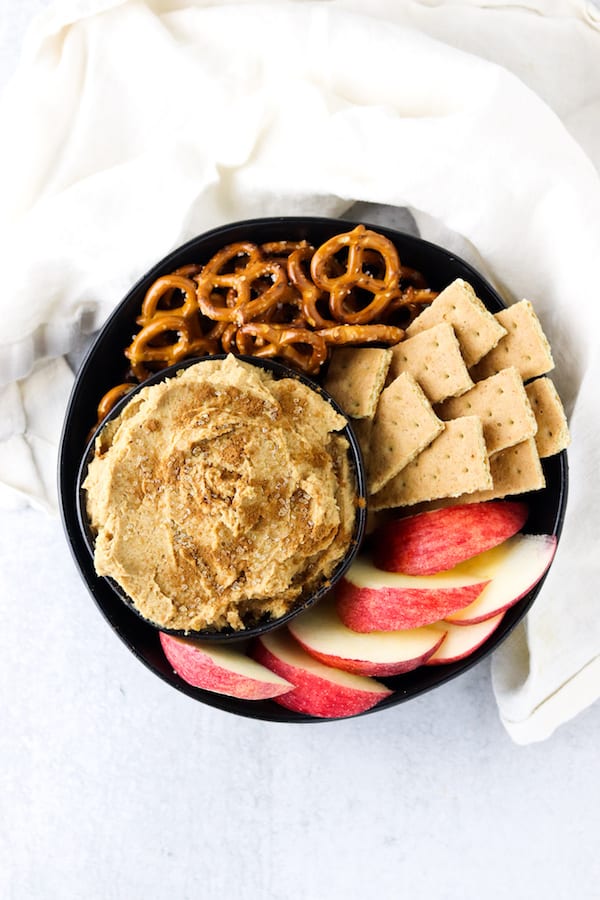 Is Snickerdoodle Hummus Healthy?
All foods are healthy, first of all! But what I love most about having no food rules, not conforming to a diet, is that you can eat a regular ol' snickerdoodle cookie for dessert OR have a "healthier" option like this snickerdoodle hummus. (PSA: When we say healthy we simply mean more nutrient dense, not better) Both are part of a "healthy" diet. They both fit. You don't feel guilty eating one or the other. Ya just listen to what your body wants, hone into your hunger and fullness, and that's it! Super easy, super enjoyable, super low stress.
Take a second and pin this recipe to you Pinterest board. Trust me, you'll want to brag about making this one!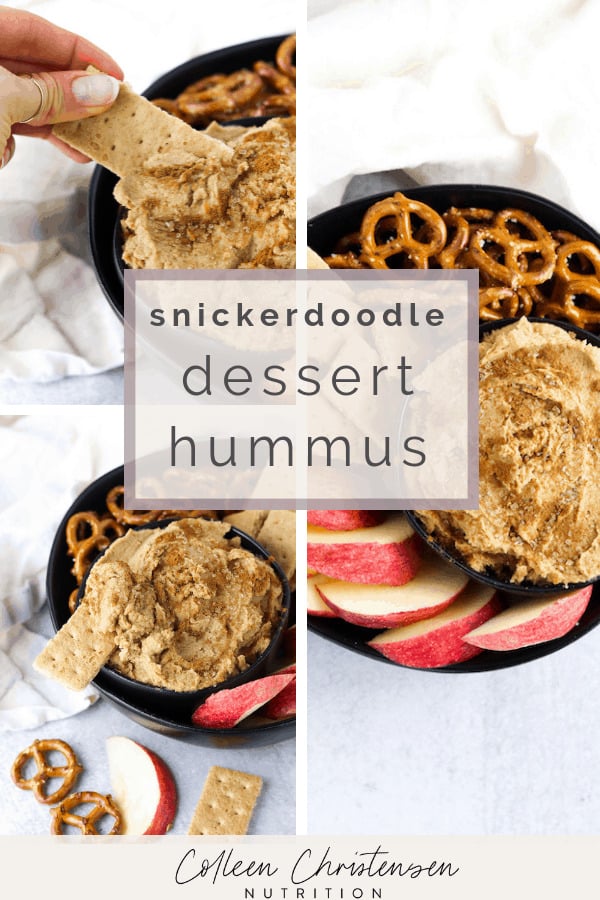 To be honest, on the day to day, I do usually pick the "healthier" option. Why? Because it makes me feel better. Not because I think I should or I'm being "good". Because I want to.
Having no food rules is GOOD, girlfriend, and if you want to start living this way too you're in luck! I made a free e-book with 5 simple steps to start living a no food rules life yourself!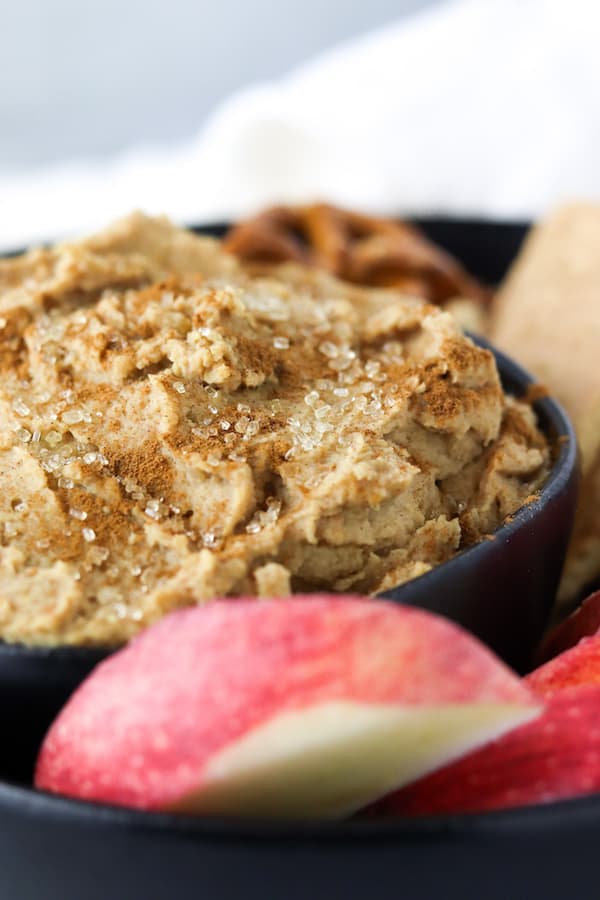 Okay back to the snickerdoodle hummus. Now, I'm totally down with eating it with a spoon, but there are SO many fun ways to eat this snickerdoodle dip!
What To Dip In Hummus When It's Sweet
pretzels
banana slices
apple slices
graham crackers
animal crackers
Or try using it as a spread for toast or a topping for oatmeal! Actually, snickerdoodle oatmeal sounds amazing!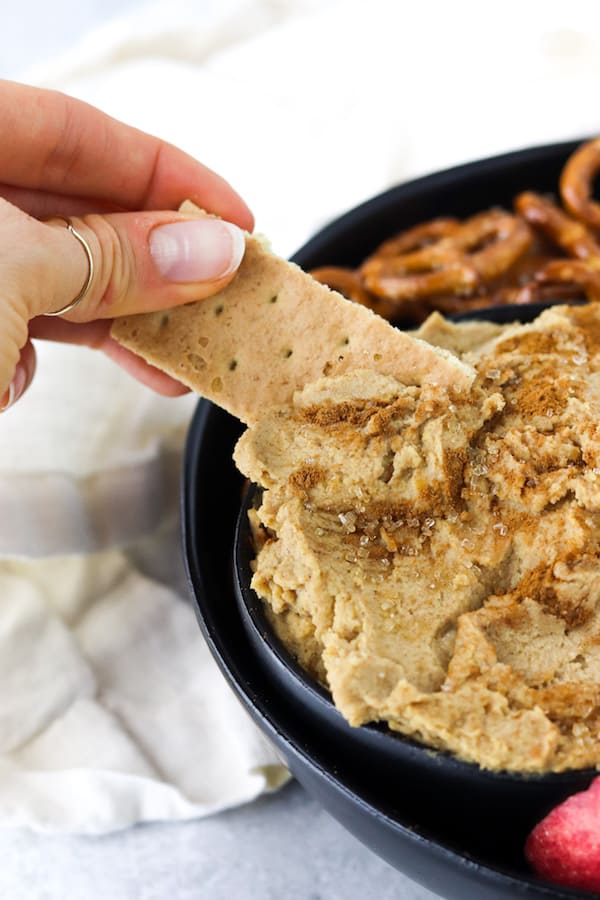 The key to making this hummus so smooth and creamy is to remove the skins of the chickpeas. This is a little bit of an annoying process, I won't lie, but it is SO WORTH IT! It makes this hummus like velvet. Here is what to do:
How To Remove Chickpea Skin
Drain chickpeas and rinse under warm water
Gently squeeze chickpeas between your fingers and roll them slightly
Skin will fall of, set aside
Repeat!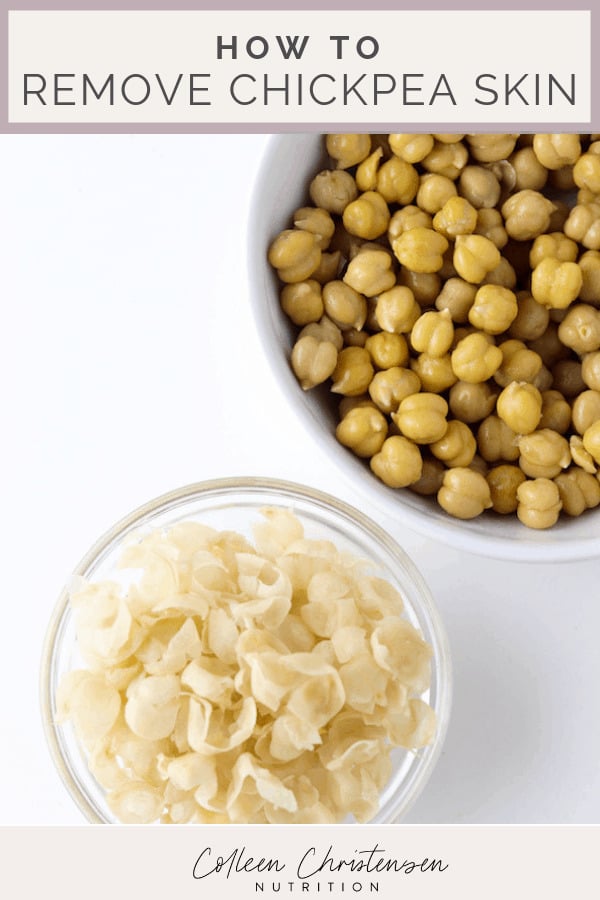 Since there are so many ways to eat this snickerdoodle hummus you'll never get sick of it. I can say that because the amount of times I've made this hummus recently is insane… And I haven't gotten tired of it once!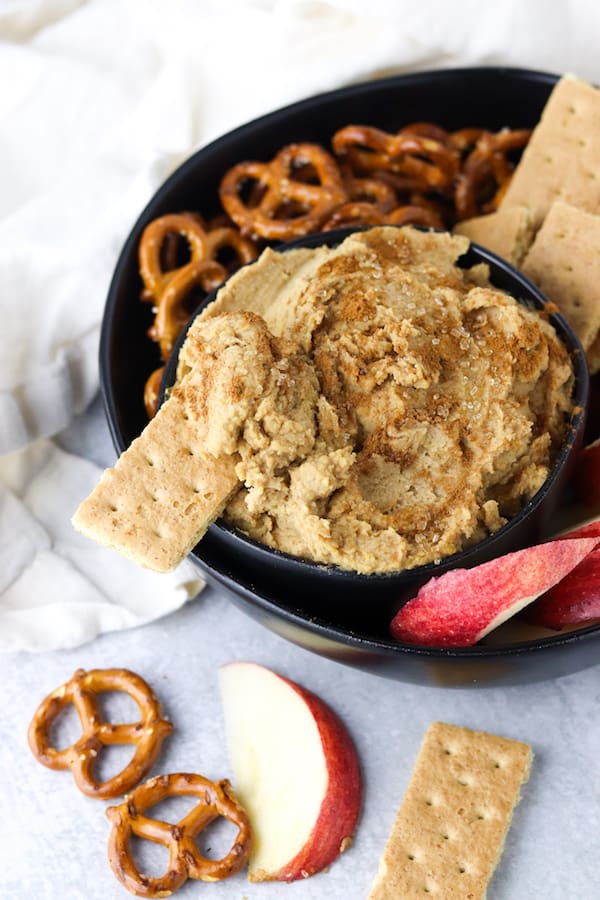 Give this recipe a go then leave a comment with what you enjoy it with! Was it oatmeal? Graham crackers? A spoon? I want to hear it!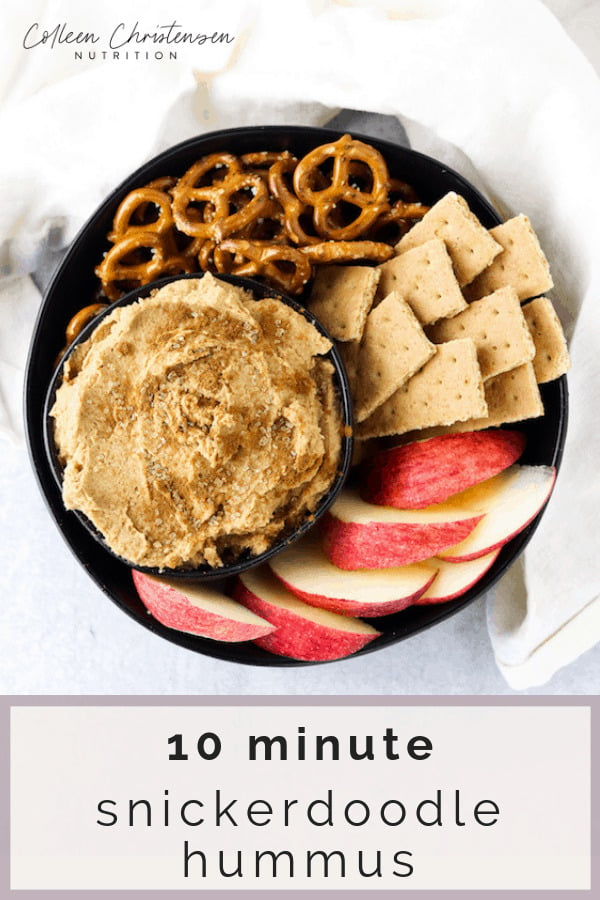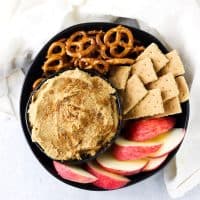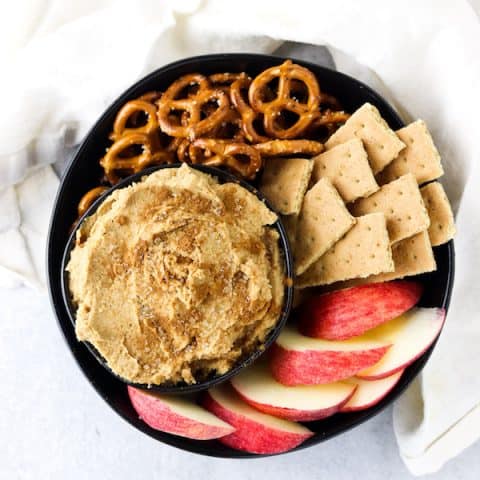 Snickerdoodle Hummus
Smooth and creamy, this snickerdoodle hummus makes a fabulous snack or a nourishing dessert!
PRINT RECIPE
Ingredients
1

can on chickpeas

2

tbsp

honey

2

tbsp

cashew butter

1

tsp

vanilla

1

tsp

cinnamon

1/4

tsp

baking powder

1/8

tsp

salt

1.5

tbsp

milk
Instructions
Drain the chickpeas and run them under hot water. Remove the skins by gently squeezing them and rolling them in between your fingers. The skins should fall off. Repeat for most of the chickpeas.

Next, combine all ingredients minus the milk in a food processor and pulse until it beings to combine. Process until it starts to become smooth.

Stream in the milk and continue processing until the hummus is very smooth. ~2+ full minutes.

Serve with apple slices, graham crackers, pretzels, pita chips, etc!
Notes
Don't worry about getting every skin off, just the majority! You can totally skip this step but your hummus may not be as smooth (but still delish!)
click To display nutrition info
Nutrition Facts
Nutrition Facts
Snickerdoodle Hummus
Amount per Serving
% Daily Value*
* Percent Daily Values are based on a 2000 calorie diet.
RECIPE HERE
XOXO
-Colleen
Want more recipes like this? You might like these: