It's no secret that I am straight up obsessed with my air fryer. I use it pretty much daily. At LEAST. Lately I've been craving warm lunches so it's been my go-to for lunch AND dinner. One of my fave thing to make? Air fryer carrot fries.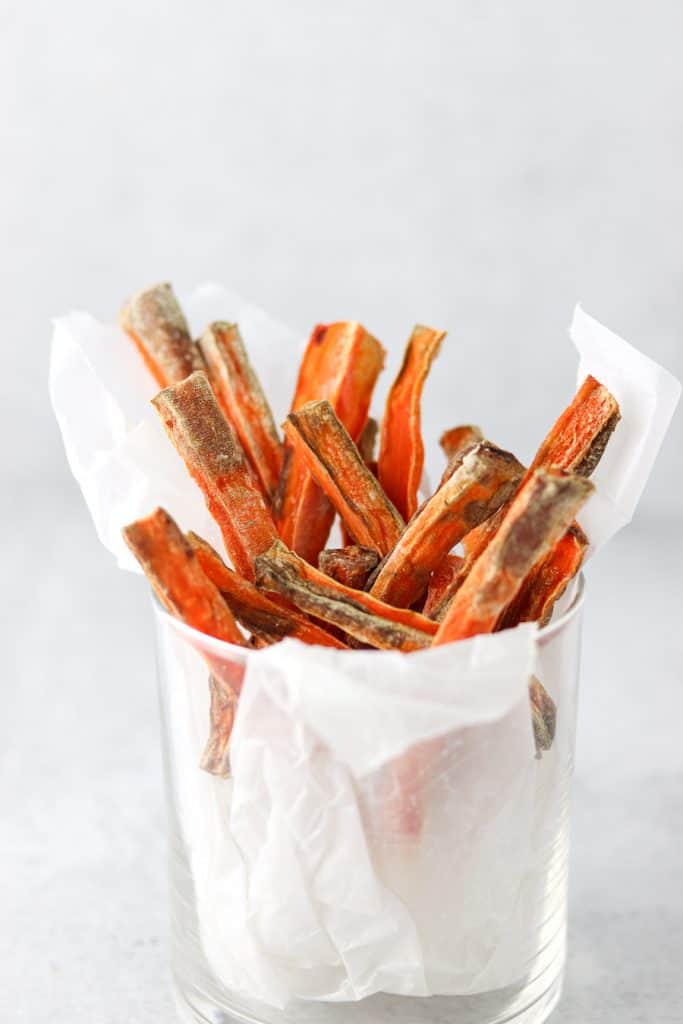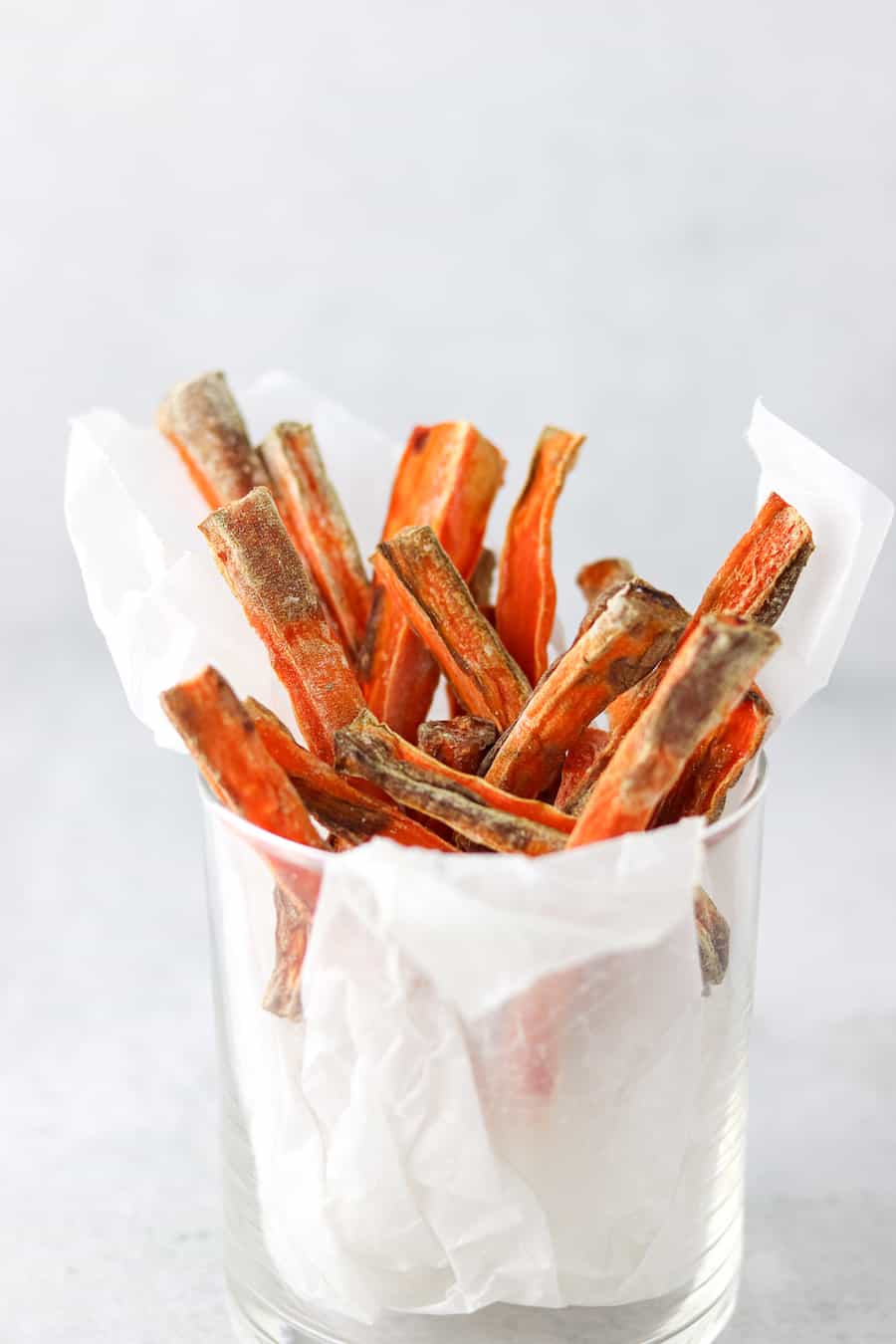 FYI, If you don't have an air fryer I highly recommend snagging one! I got mine from Costco but you can find a similar one on Amazon here!
Now, let me just clarify something right off the bat here. Carrot fries Are. Not. Fries. They are NOT a replacement for carb-y goodness! I always make these air fryer carrot fries a side dish along side regular fries (or some sort of carb!) not in place of.
This part is key, girlfriends. Your body needs carbs. If you make these air fryer carrot fries and have your meal without any other carbs you're probs going to wind up in the pantry later stuffing your face with cookies. Why? Cause ya' skipped the carbs and now your body is on a mission to find them.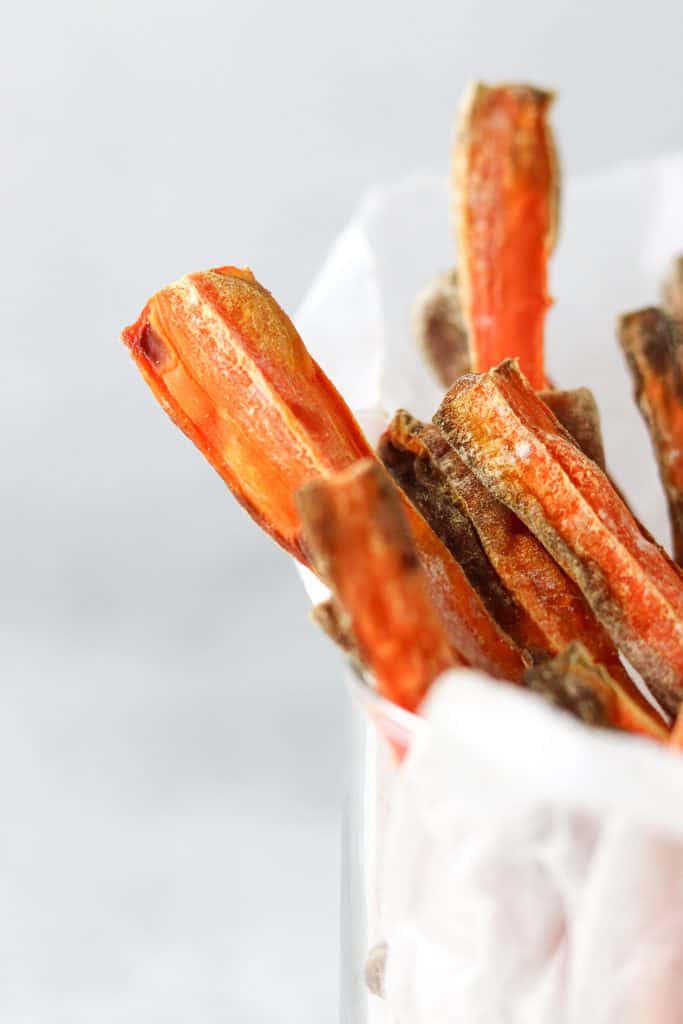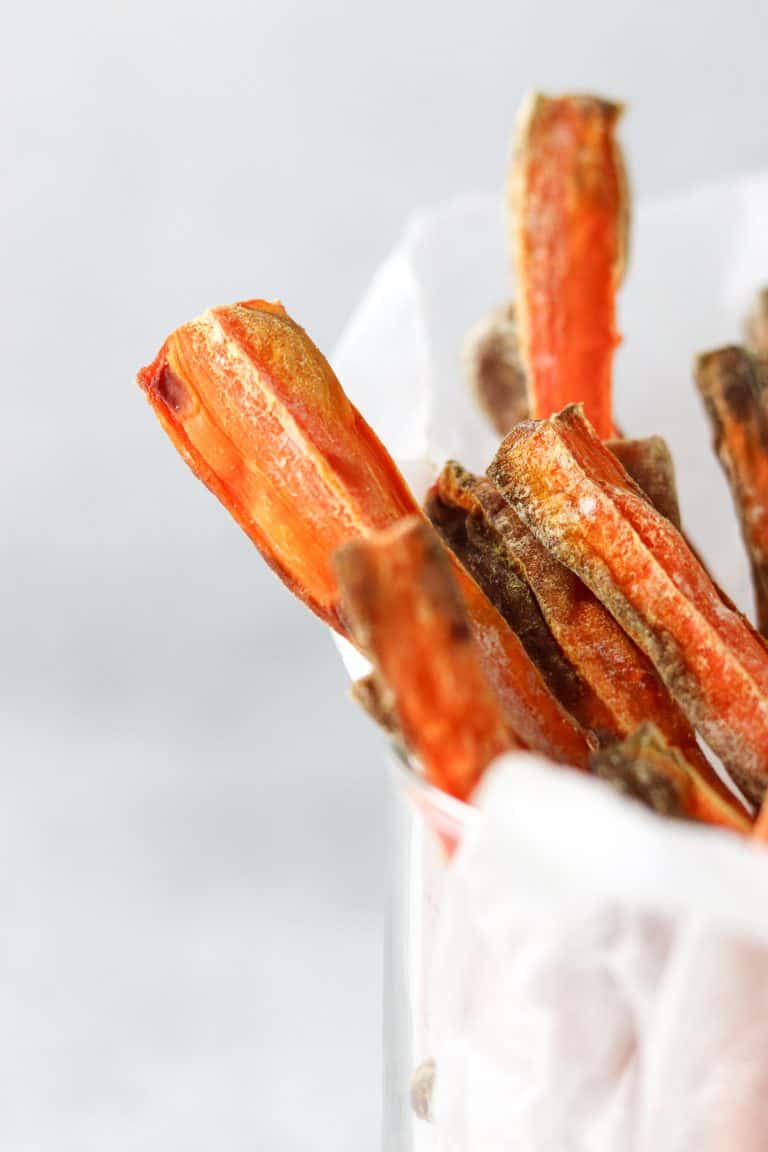 So, my point is, make these along side of regular fries. Mkay? I have a super fab recipe for crispy air fryer sweet potato fries. And the best part is I usually make these at the same time, so it's really a one-stop-shop! Carbs and veggies at once, score.
Okay, now that I've gotten off my little soap box there let's get back to the carrots! I AM OBSESSED. Air frying them totally brings out their sweetness. Not a sweet fan? No probs. Add some salt, garlic powder, onion powder- whatever you want! They're totally customizable, the possibilities are endless!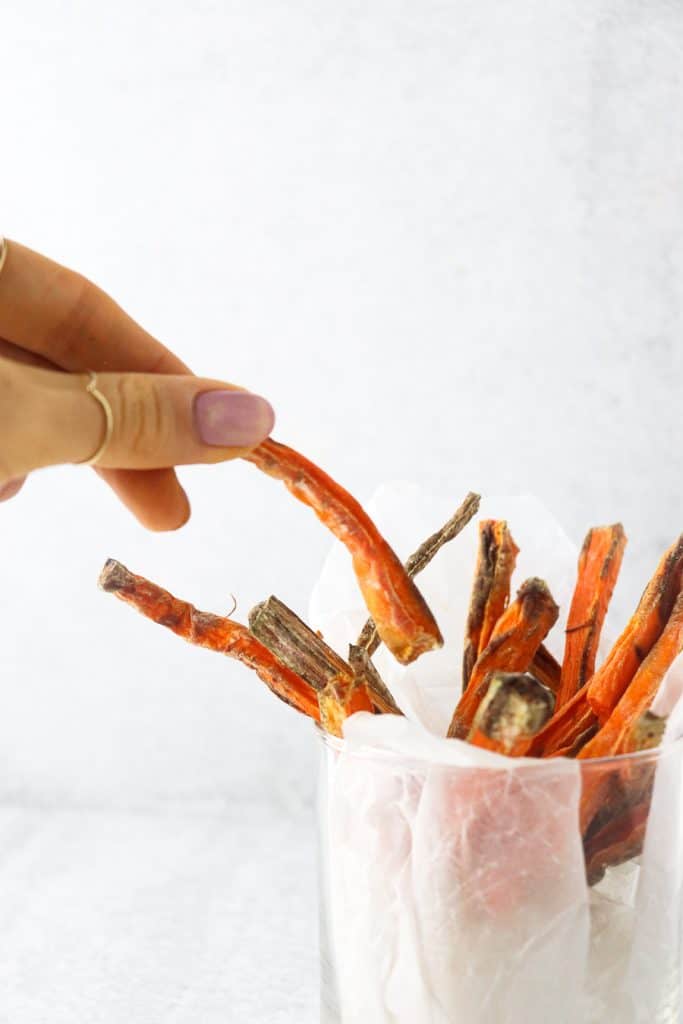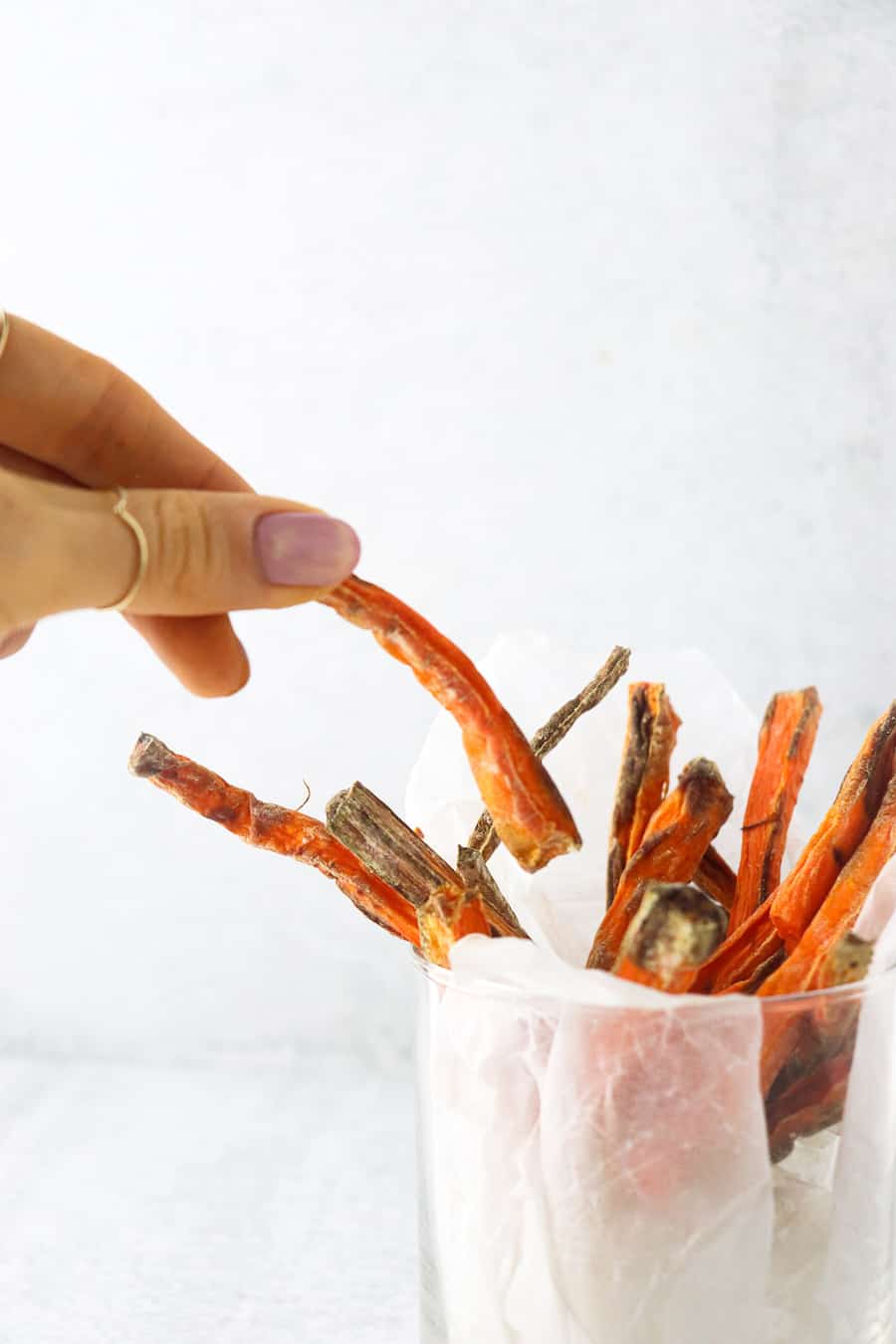 Take a second and pin this recipe to your Pinterest board. This is going to become and staple for you and you'll want to be able to come back to it. And, I have a feeling you'll be asked how you made them by jealous co-workers, so make your life easier and keep it handy.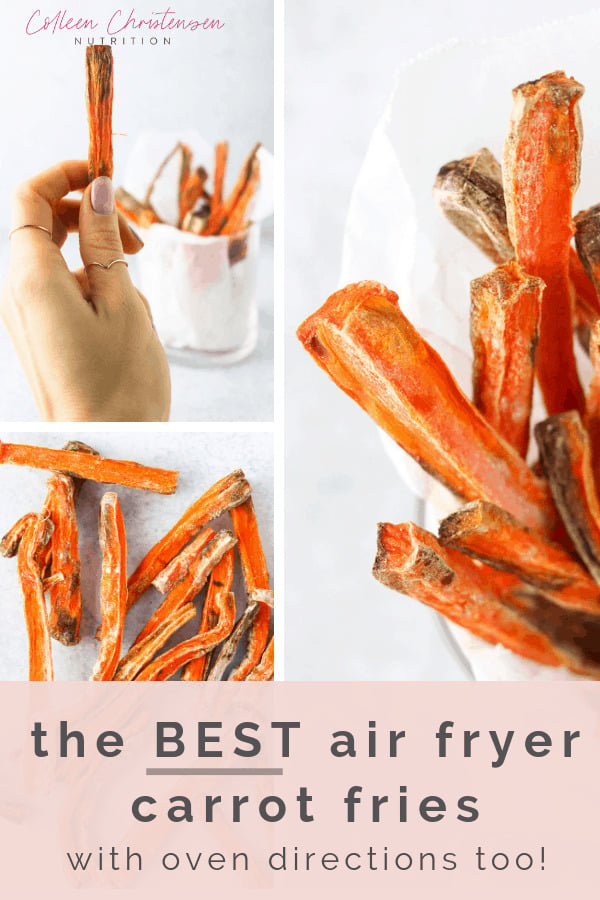 You can totally make a big batch of these air fryer carrot fries as part of your Sunday meal prep, if you're into that. Honestly? They're delicious re-warmed or even eaten cold. I do both depending on my mood!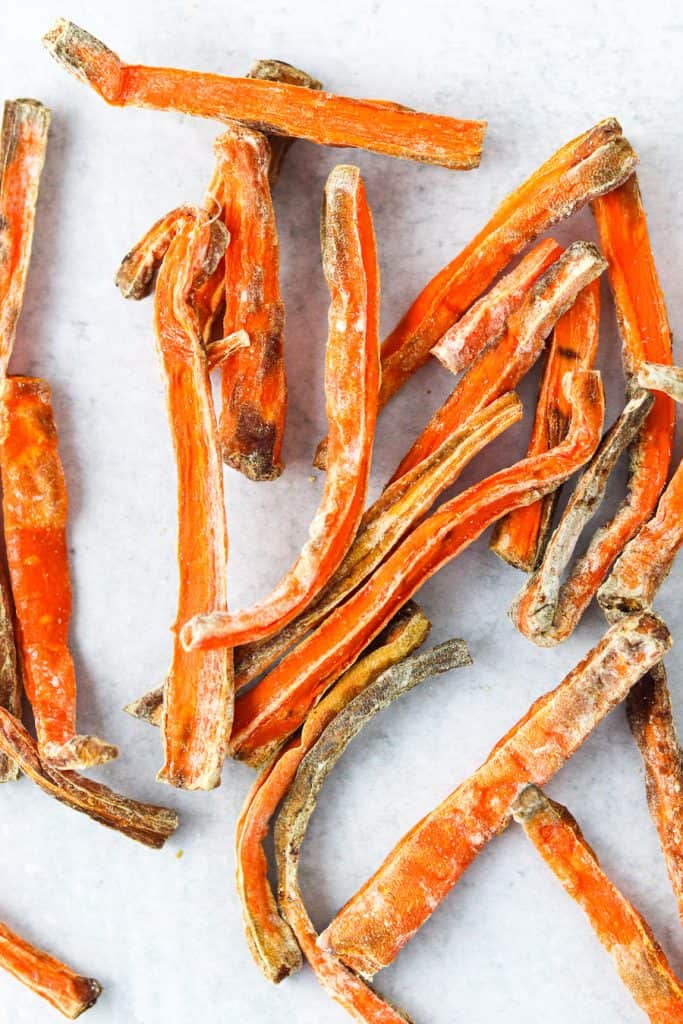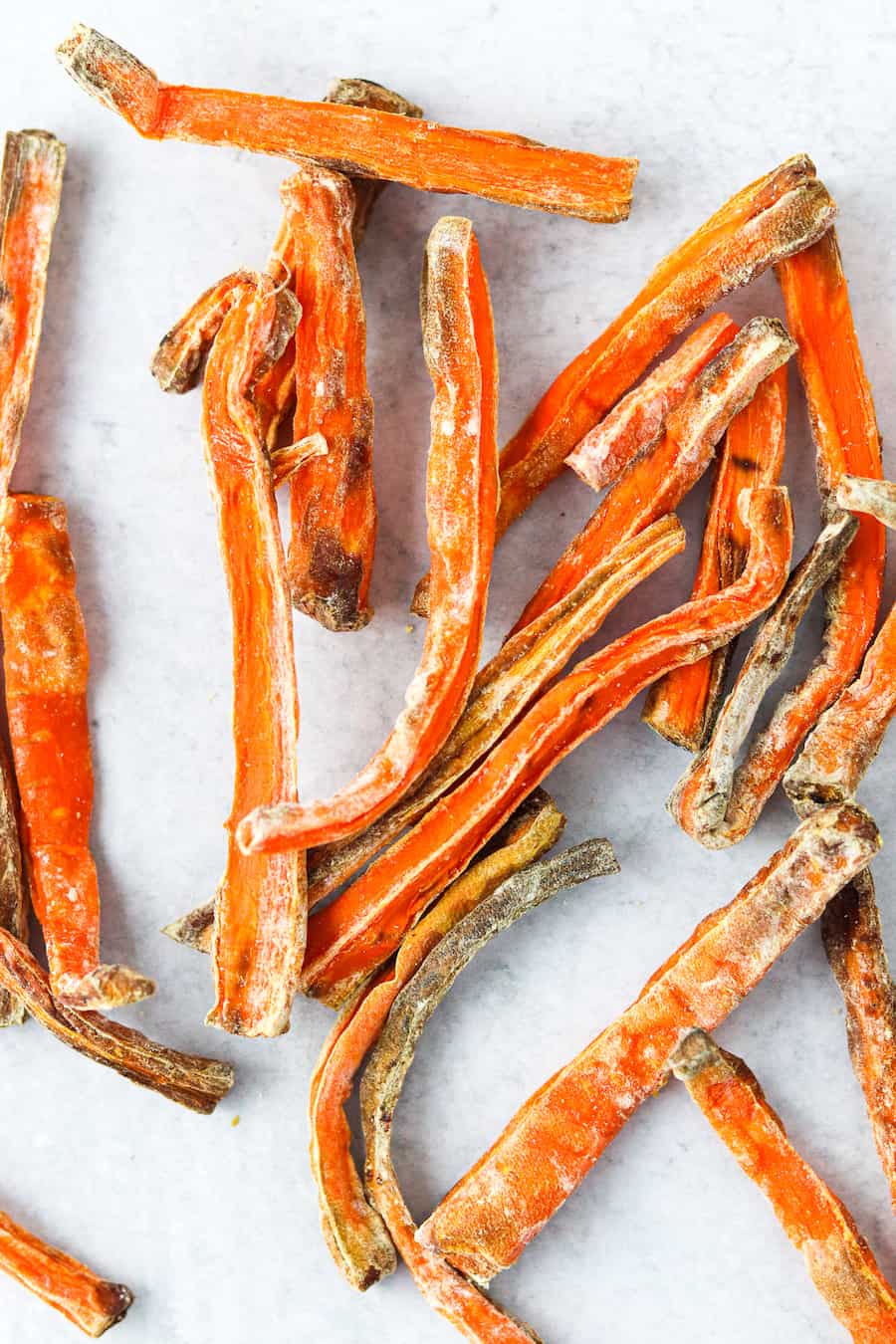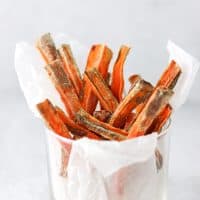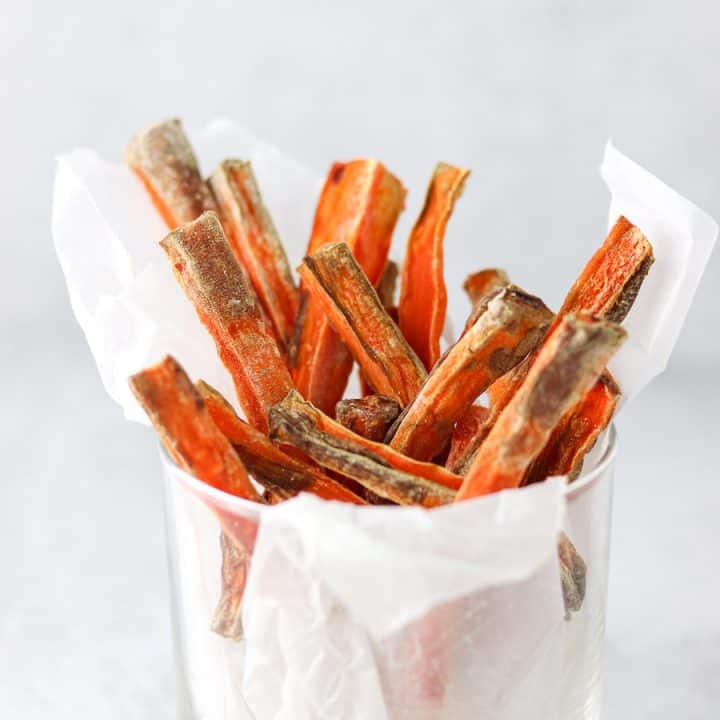 Air Fryer Carrot Fries
The best side dish for any meal, these air fryer carrot fries are so easy and delicious!
PRINT RECIPE
Ingredients
5-6

medium to large carrots

~1 tsp cornstarch

dash of salt
Instructions
Wash & peel carrots

Slice into strips or "fry" shapes

Sprinkle cornstarch over carrots and toss to coat lightly

Add a dash of salt and air fry for 15 minutes at 370, shaking once halfway through
Notes
Have fun with the shapes! Feel free to make slices of crinkle cuts!
Add any other seasoning you like such as garlic powder, onion powder, or even brown sugar!
To bake in the oven cook for 1 hr at 375, turning once halfway through
click To display nutrition info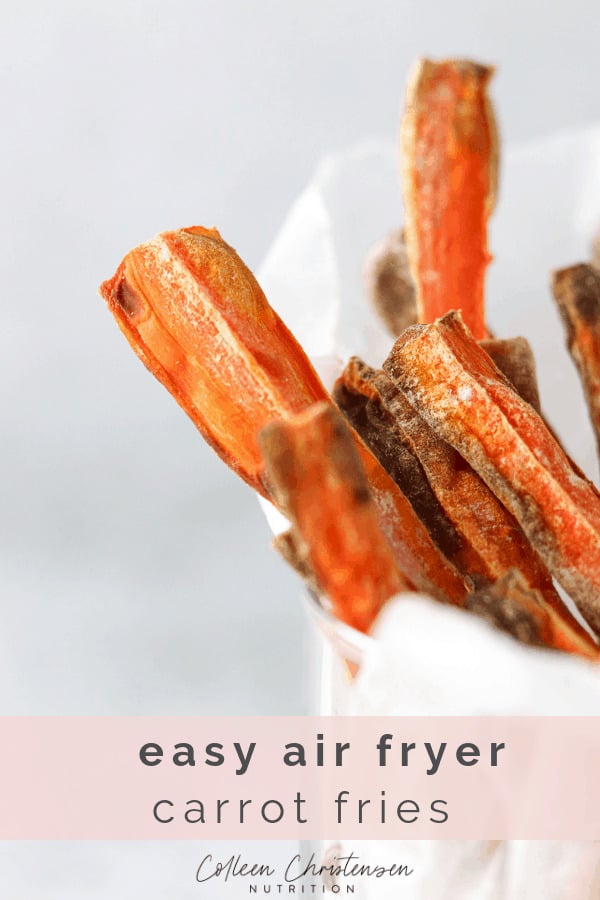 Give these air fryer carrot fries a-go and let me know what you think! I have a feeling they're going to become you new fave way to eat veggies, too! Leave a comment with your thoughts!
XOXO
-Colleen
Want more recipes like this? You might like these: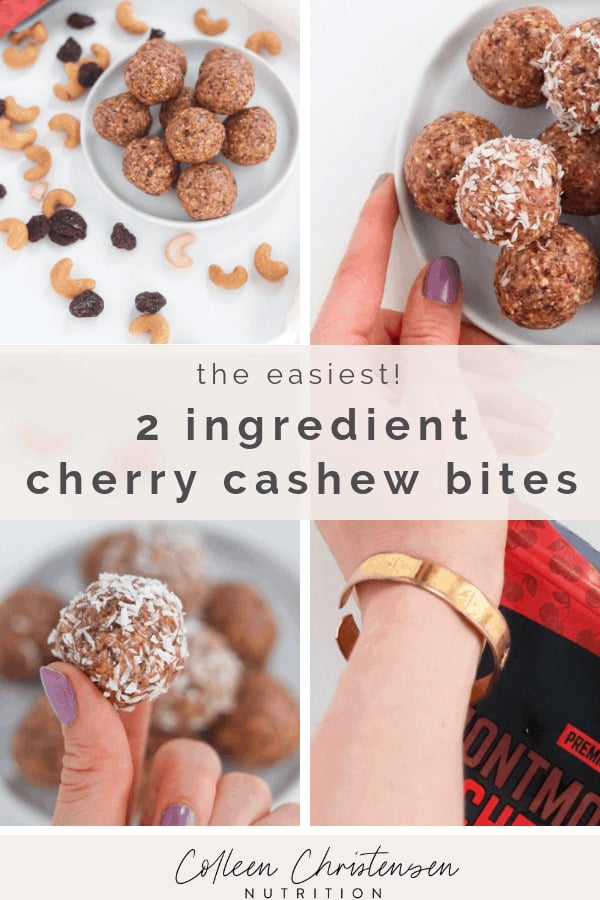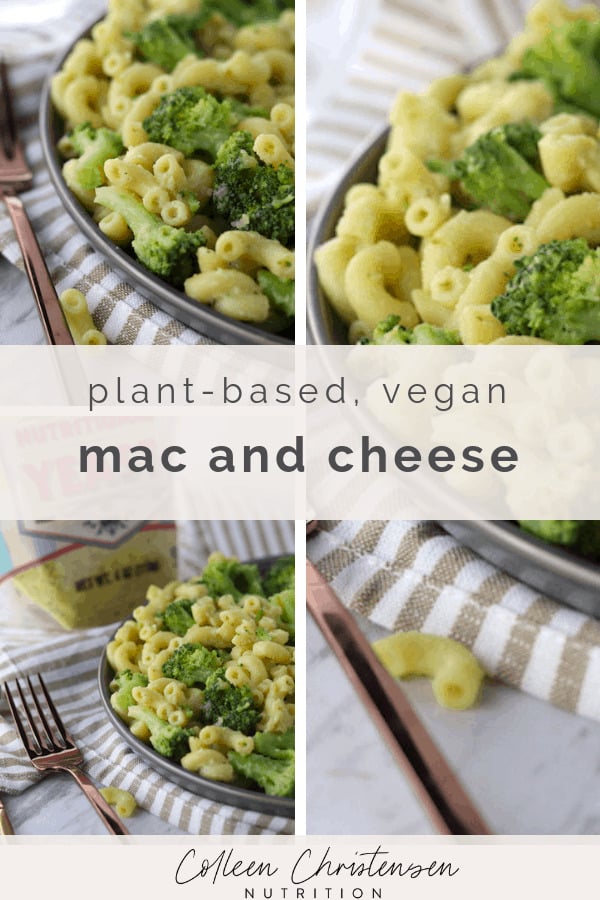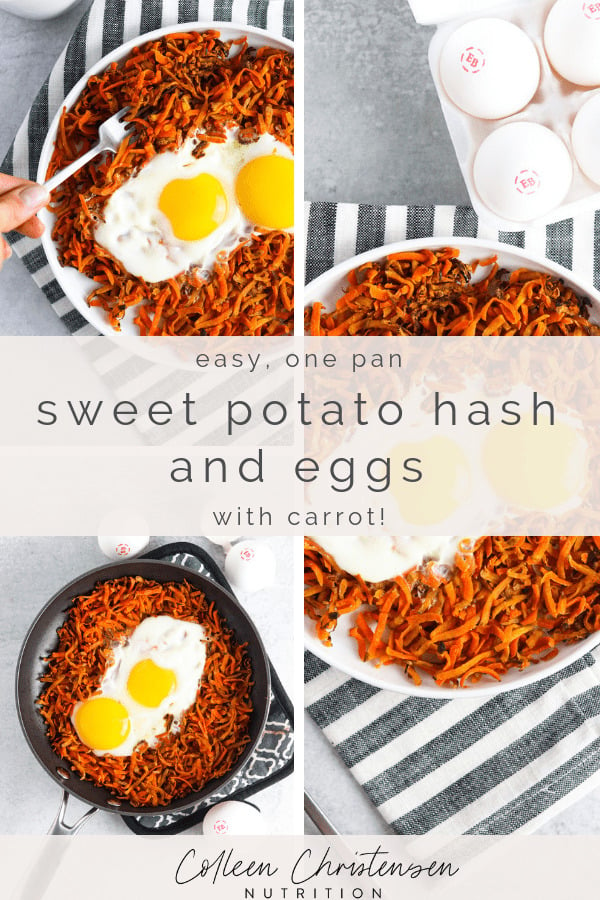 This blog post contains affiliate links, which means that if you click on a product link, I may receive a commission. All opinions are my own, and all brands featured represent what I personally like and support. This blog is a participant in the Amazon Services LLC Associates Program, an affiliate advertising program where I earn advertising fees by linking to amazon.com.