This recipe for easy homemade chewy granola bars should win an award. I tested and tweaked this baby COUNTLESS times (seriously, I lost count) in order to make it perfect. And, today, I present to you the final product: Easy homemade chewy granola bars!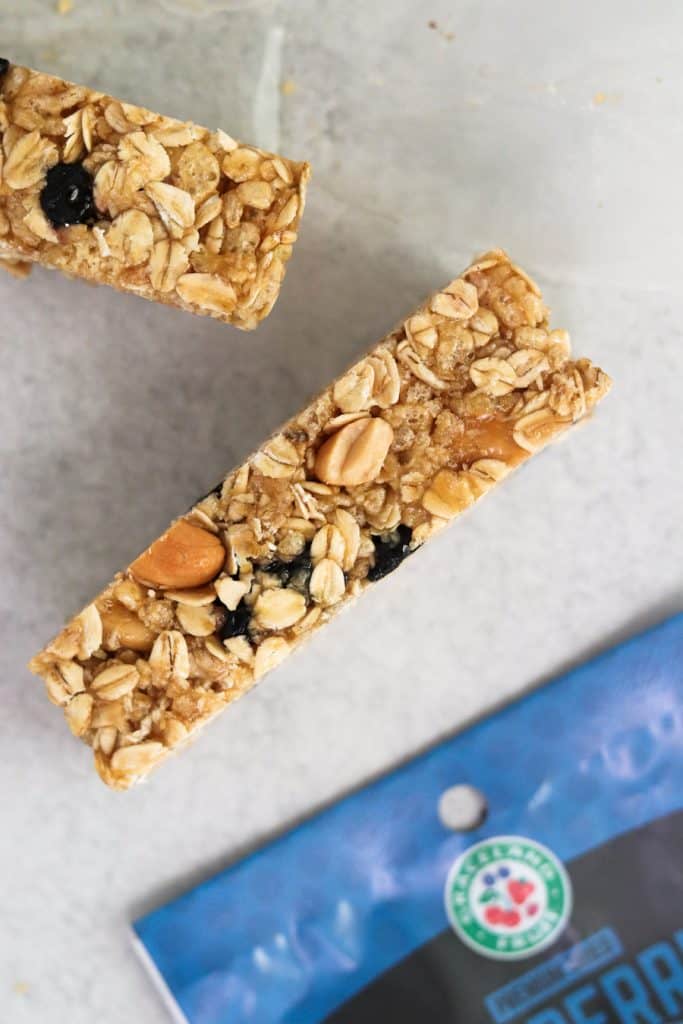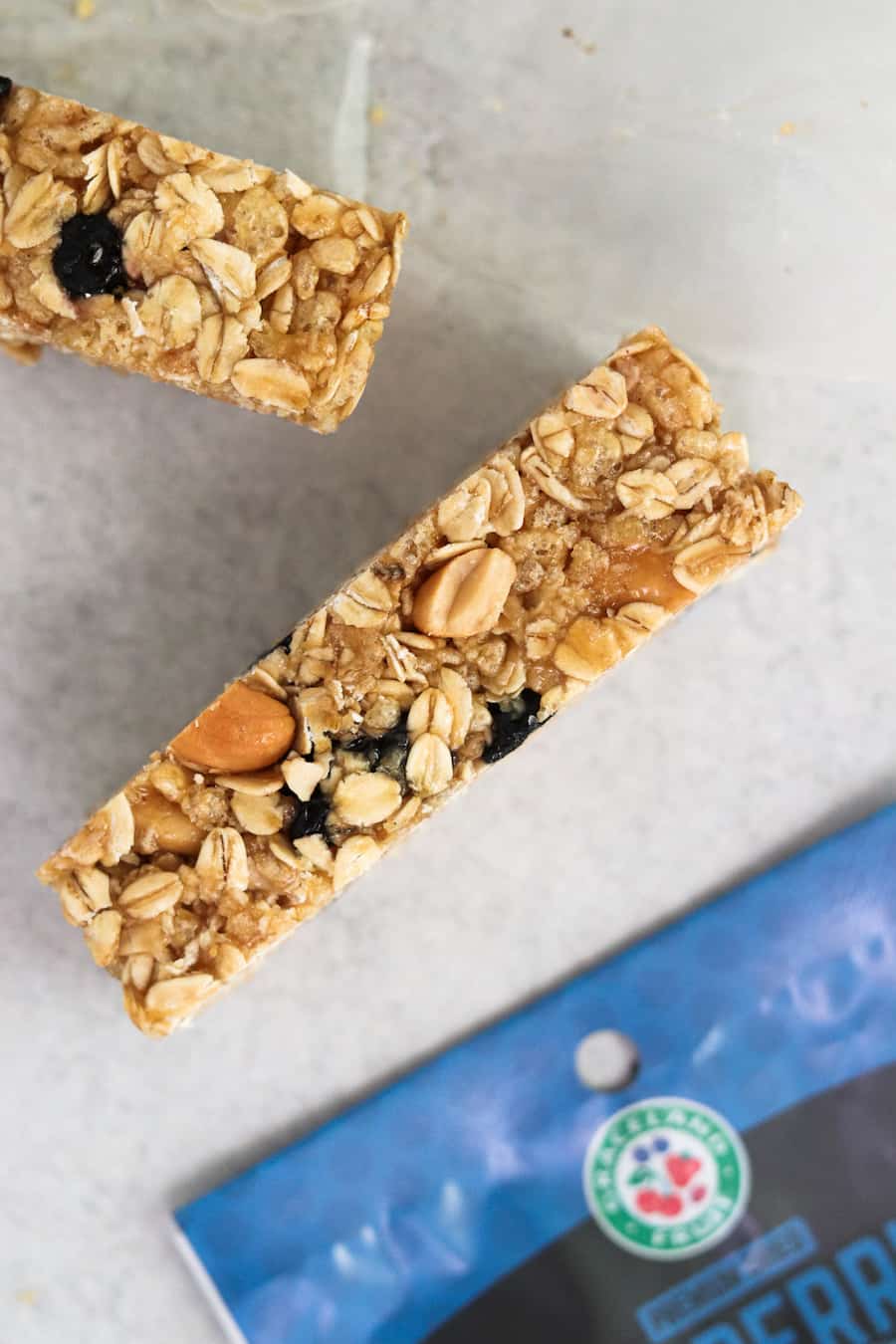 Growing up I basically lived off of Chewy bars. Ya know, those soft granola bars they were chocolate chip, s'mores or peanut butter flavor? My fave was totally s'mored. But, as I grew up I started to see granola bars as "bad"- THE CARBS! So, I avoided them for a solid six years, such a travesty. Now that I am living life with no food rules (which is SO much better!) I understand how important carbs are to my body and actually can enjoy those chewy slabs of goodness again. Snag your free e-book on how to live with no food rules here!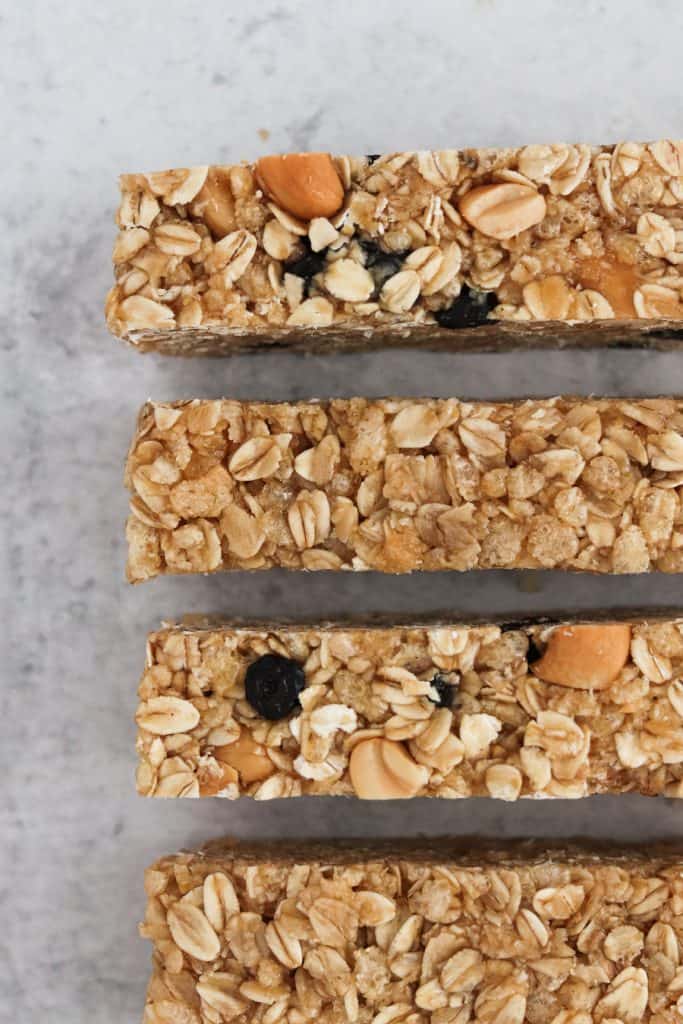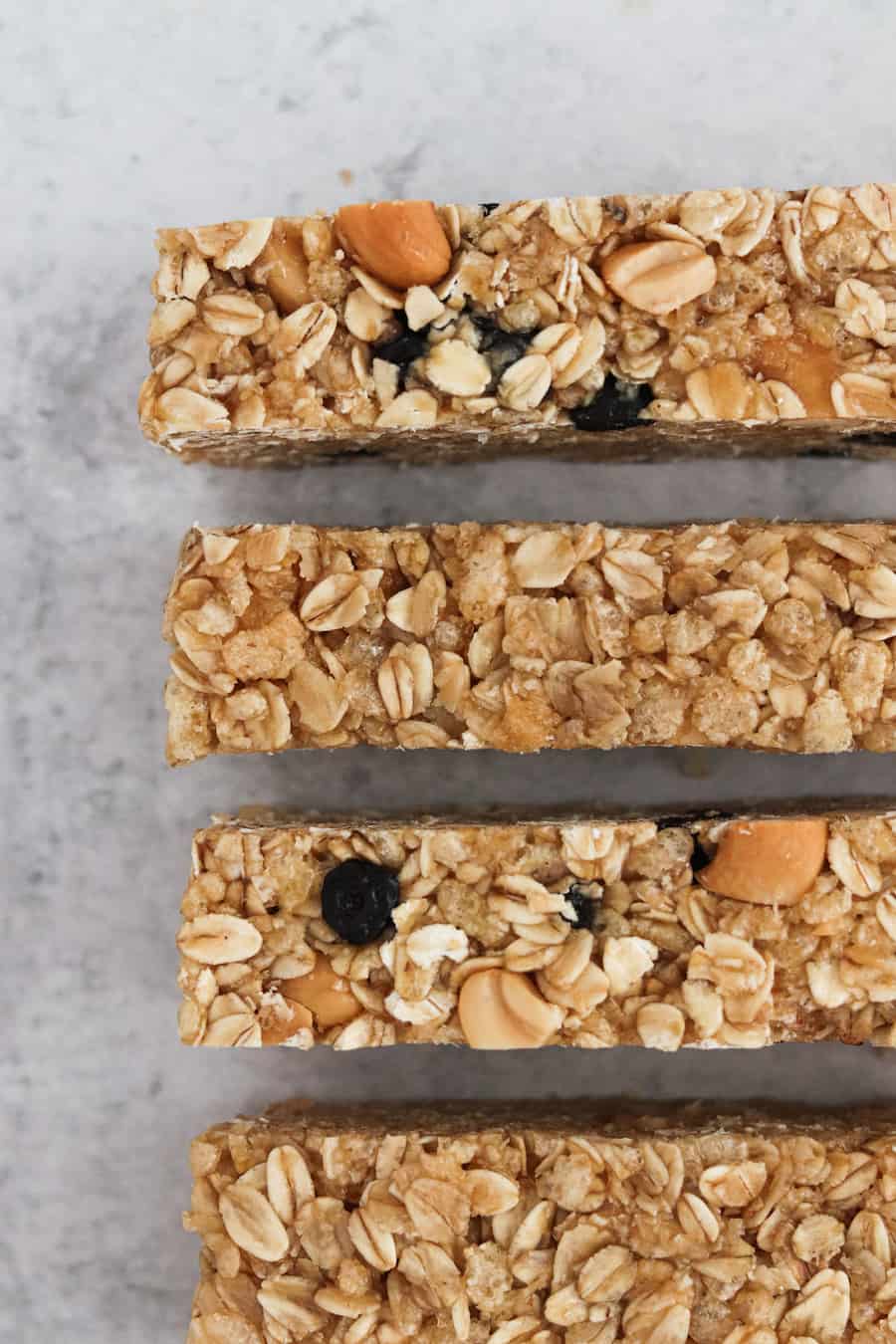 I'm not opposed to buying the Chewy bars VS making them. But I firmly believe everything homemade instantly tastes like, 20x better. Am I right?! Made with love- must be the secret (super delicious) ingredient the store bought stuff is missing! Wow. That was cheesy, Colleen.
Anywho, these easy homemade chewy granola bars are STUPID simple. They take all of about 7 minutes to whip together. Not even kidding. Take a second and pin this recipe to your Pinterest board- you do NOT want to lose it.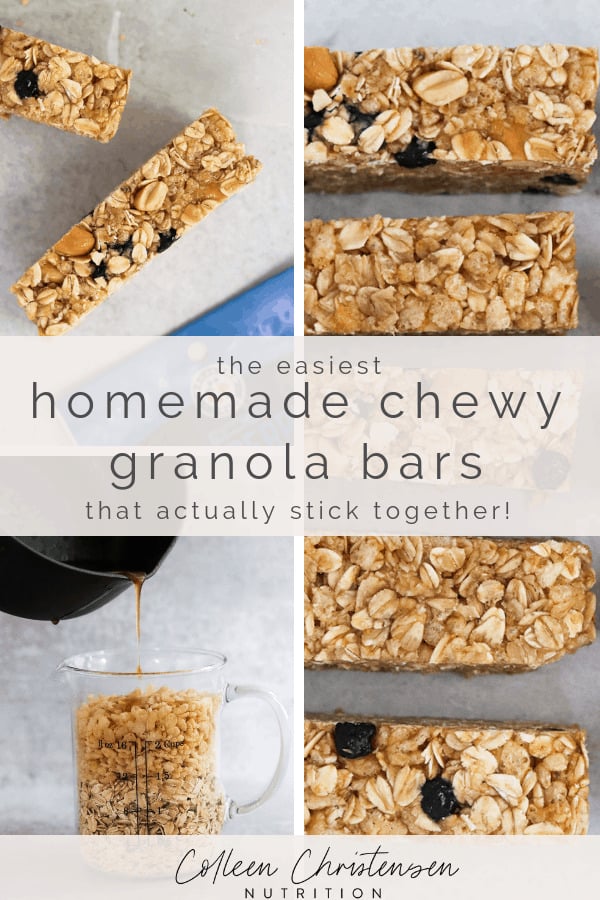 What I love about these granola bars is that you can make them however YOU like, and you can make them different every time if you want! I made, like I said, what feels like a million plain bars but when I got the perfect base I opted to go for a blueberry cashew combo. Seriously amaze. I used my go-to dried fruit, Graceland Fruit blueberries. I can't preach enough about how flavorful Graceland Fruit products are. It's my PET PEVE when I get dried fruit that has zero flavor. These blueberries tasted like they were directly off the bush, the flavor was TOTALLY still intact.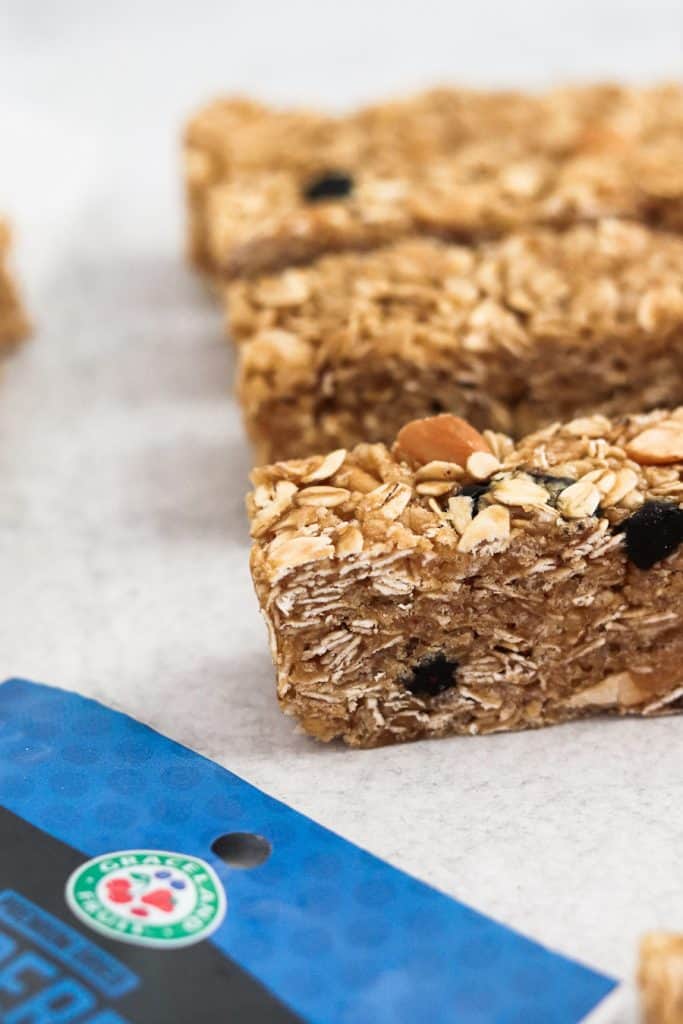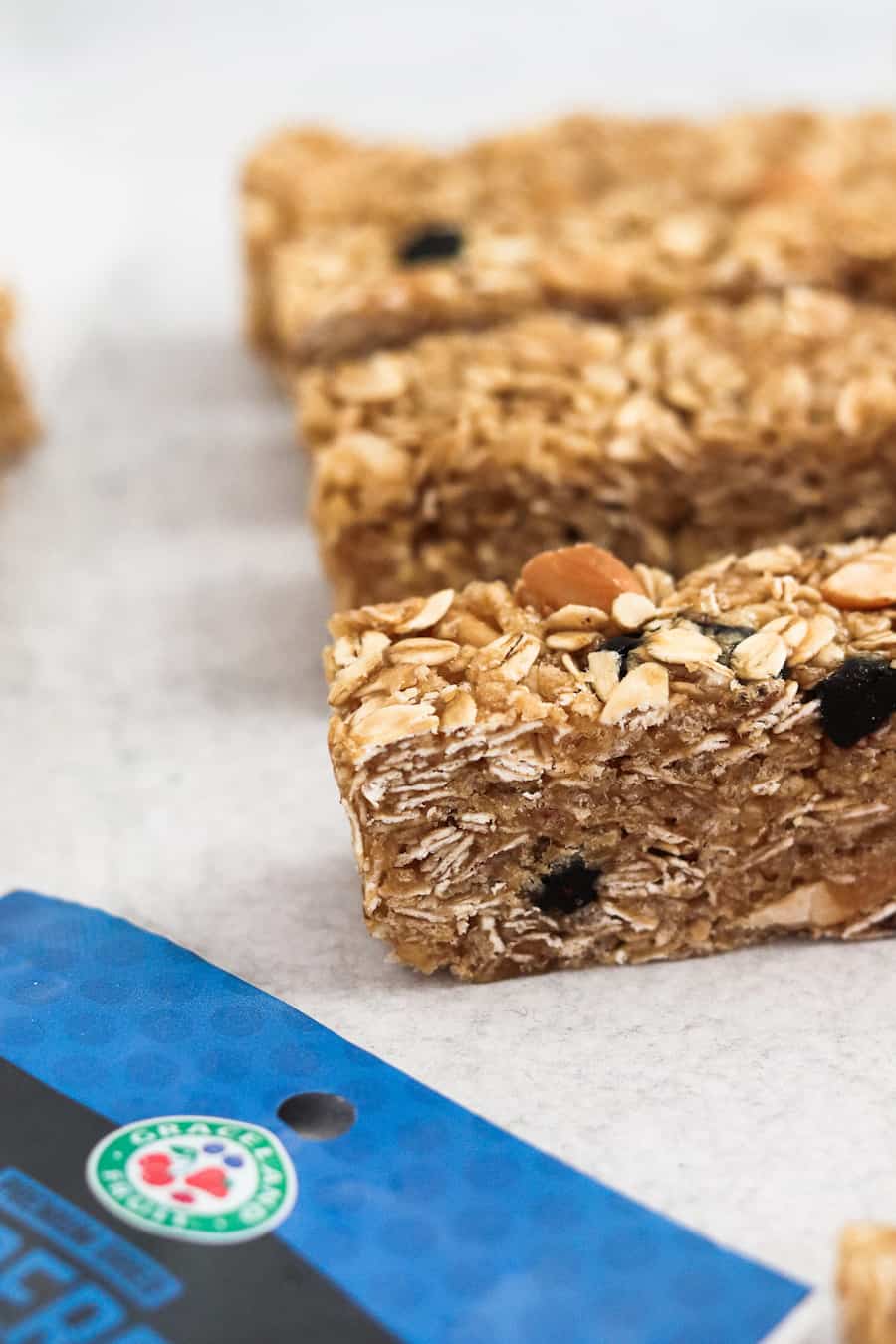 These easy homemade chewy granola bars are sophisticated enough for an adult snack (they've been going in me and my husband's lunch boxes!) yet totally cool to bring to a soccer game for a team treat. Actually, you'd probably be the talk of the town. Karen would be all "She MADE those?!" Yeah, Karen, yeah I did. Little does she know it took about zero time or energy. Score.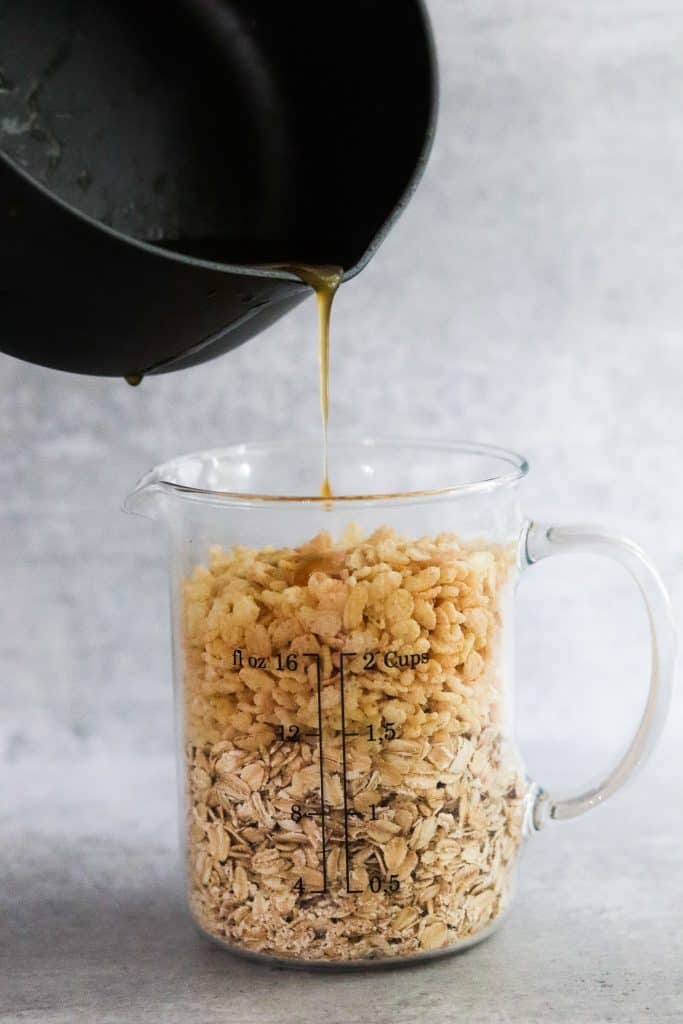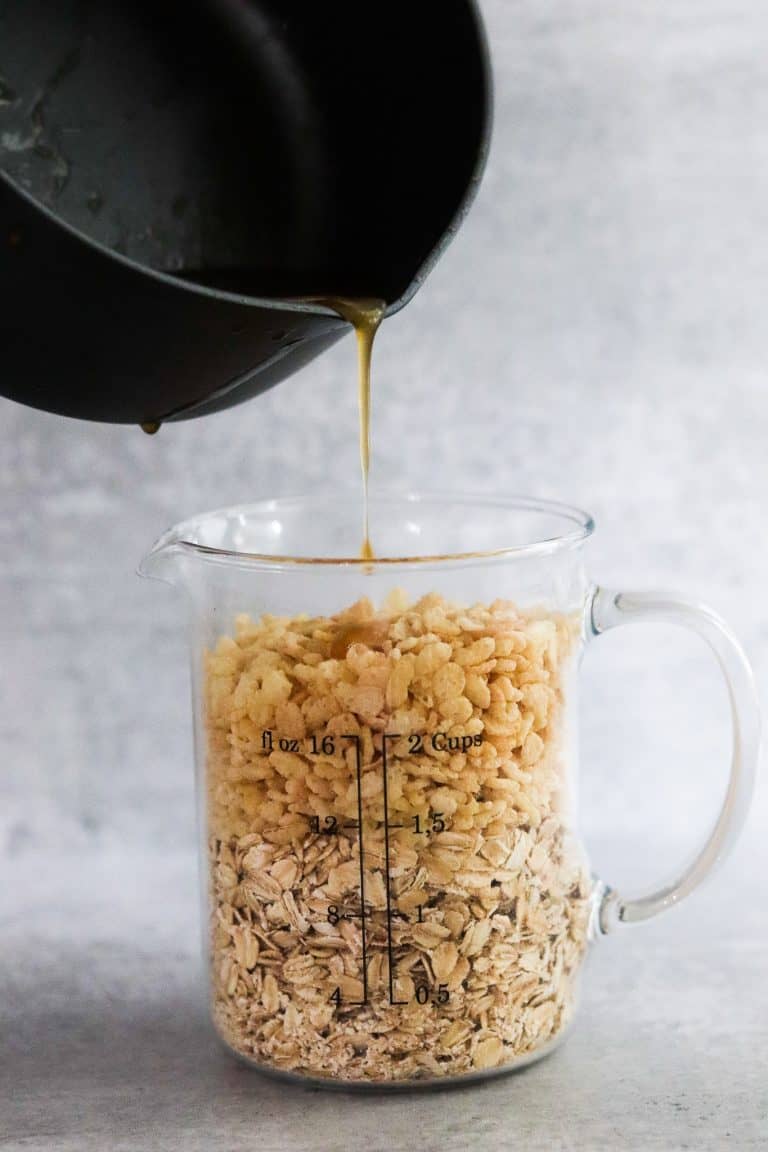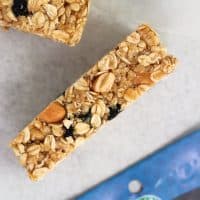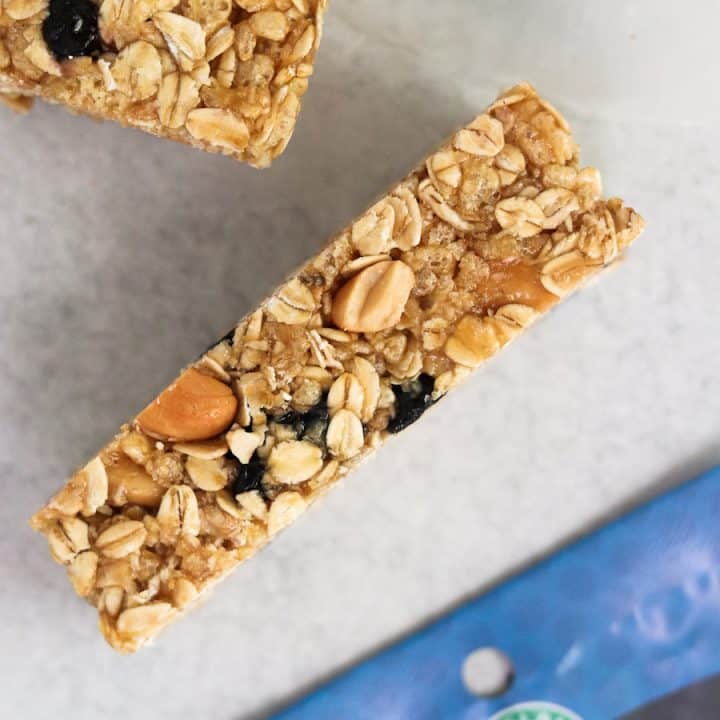 Easy Homemade Chewy Granola Bars
These easy homemade chewy granola bars come together in about 7 minutes and taste good- BETTER- than the store bought ones!
PRINT RECIPE
Ingredients
1.5

cups

old fashioned oats

1

cup

puffed rice cereal

~ ½ cup desired mix-ins

¼

cup

honey

1/3

cup

brown sugar

¼

cup

butter
Instructions
Line a bread pan with wax paper lightly sprayed with non-stick spray

In a large bowl combine oats, puffed rice cereal and mix-ins. Set aside

In a small saucepan heat butter, honey, and brown sugar

Bring to a boil for 3 minutes, stirring continuously

Pour butter mixture over oat mixture and stir to coat evenly

Press oat mixture into the prepared baking dish. Firmly press mixture so it is packed well.

Refrigerate for at least 1.5 hours

Cut into bars and enjoy!
Notes
Add whatever mix-ins you like! Ideas: m&m's, chocolate chips, nuts, seeds, dried fruit, coconut, etc.
click To display nutrition info
Nutrition Facts
Nutrition Facts
Easy Homemade Chewy Granola Bars
Amount per Serving
% Daily Value*
* Percent Daily Values are based on a 2000 calorie diet.
So, now that you've got the recipe in your hands (i.e. on your Pinterest board!) what sort of mix-ins sound the best to YOU?! Let me know in the comments! Give me some more ideas!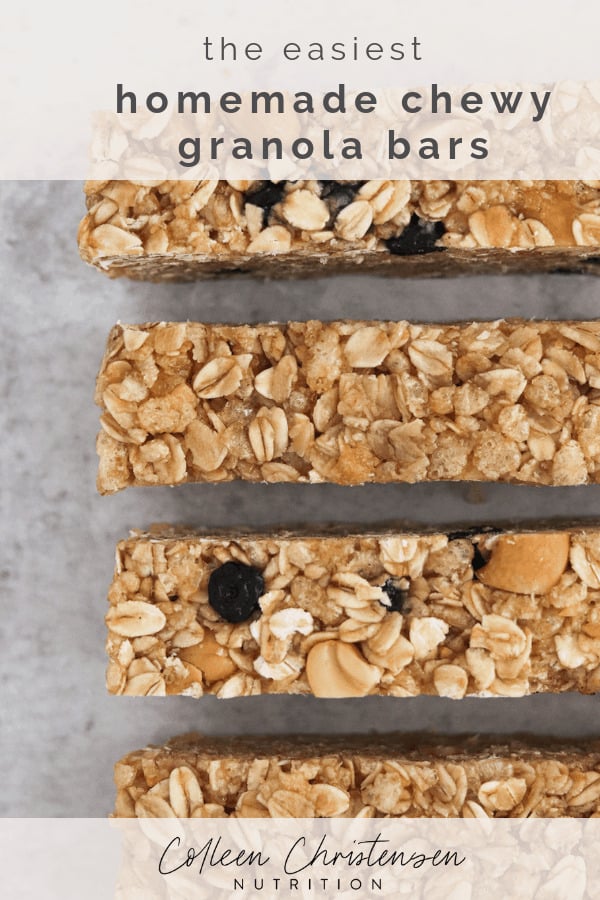 XOXO
-Colleen
Want more recipes like this? You might like these: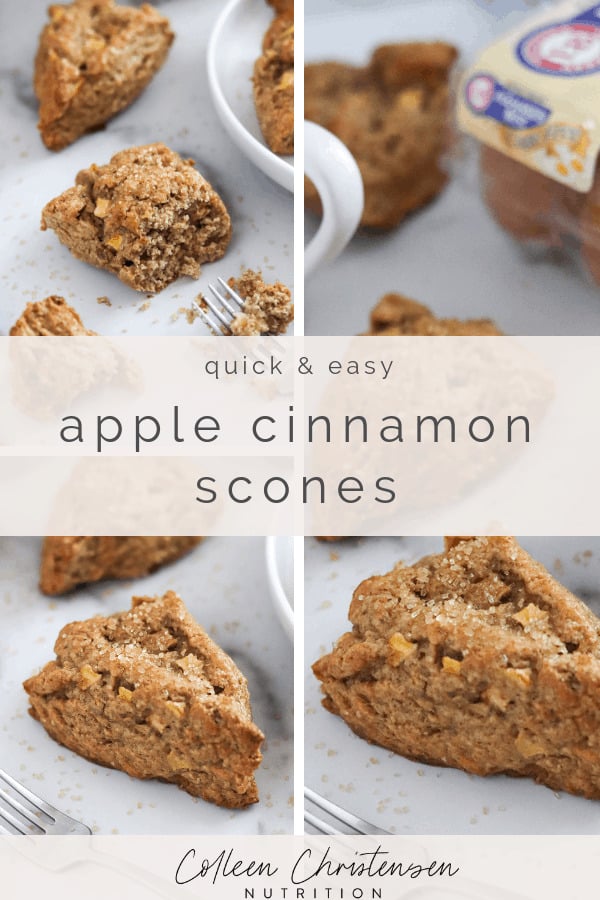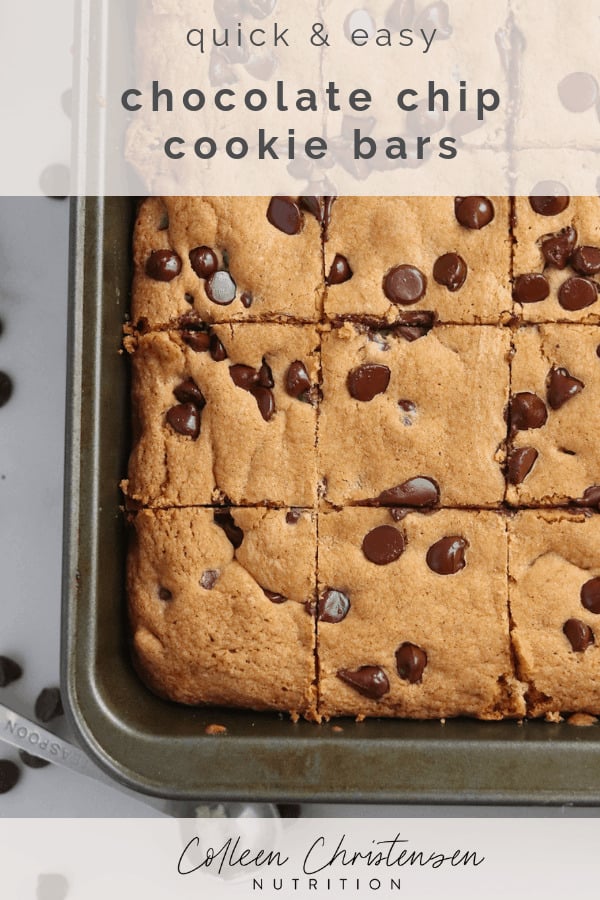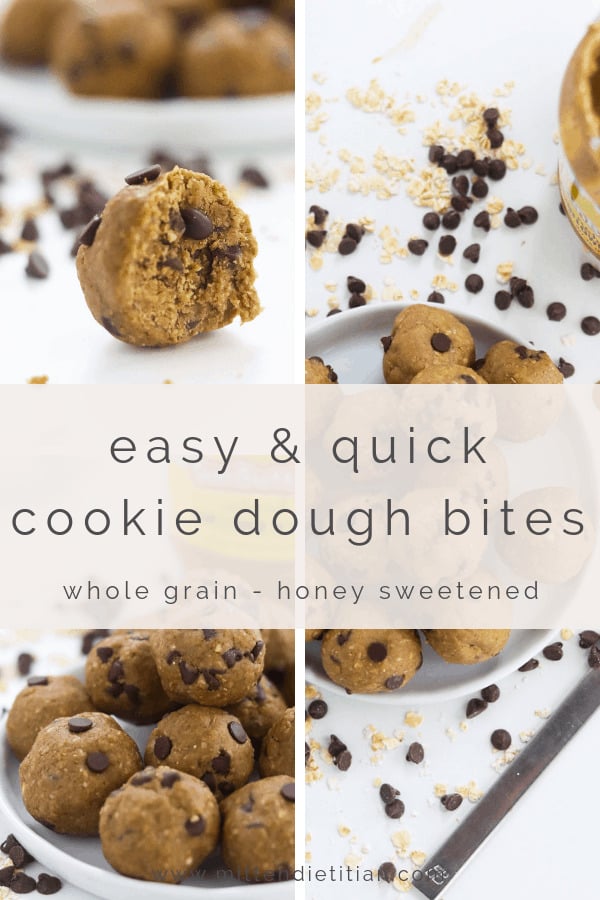 **This post has been sponsored by Graceland Fruit, however all thoughts and opinion are my own**