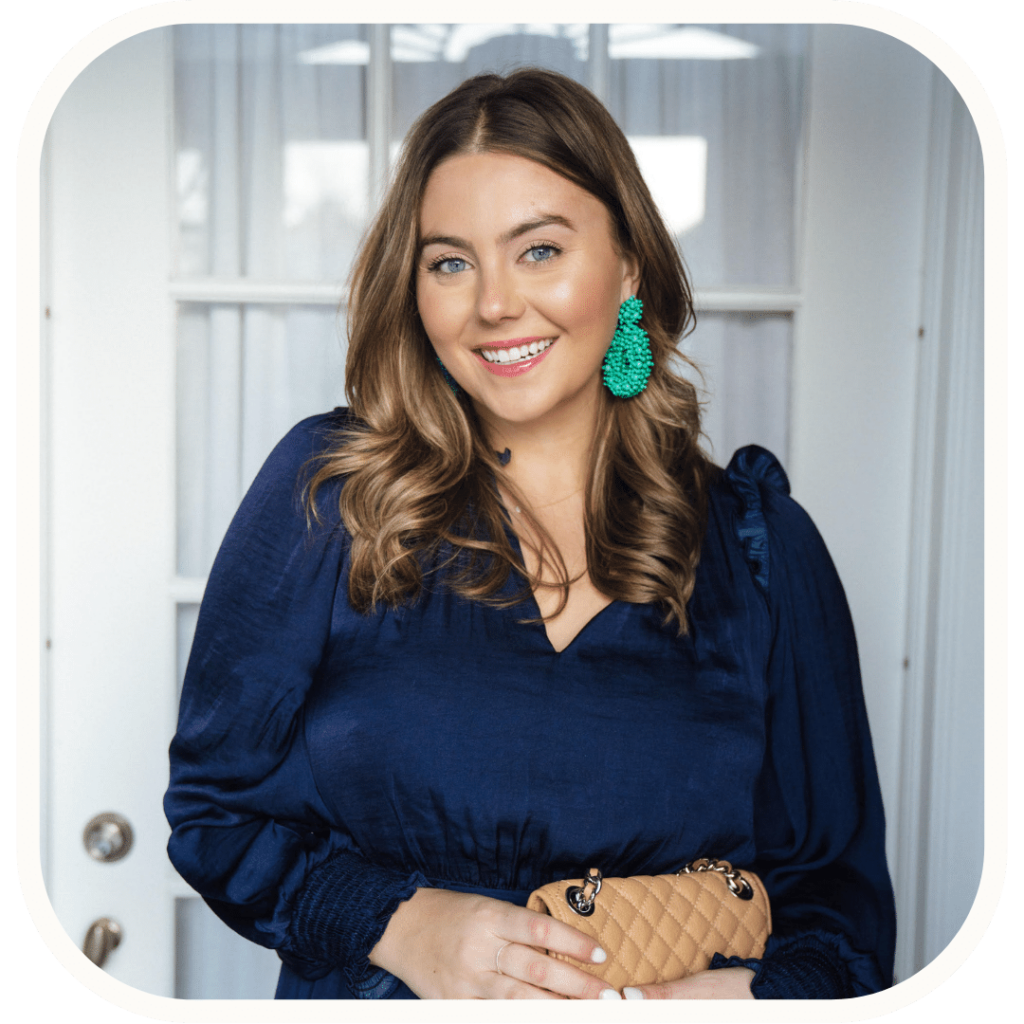 This Episode's Guest:
Caralyn Mirand Koch! Caralyn is a content creator and curve model, sharing her authentic experiences to inspire you to be your most confident self and make getting dressed easier. After listening to this convo you're sure to come away feeling included and uplifted- her ultimate goal!
Show Notes
Everyone wants to know how to be more confident…where's the magic switch, amiright?? 
In today's episode, we are joined by Caralyn Mirand Koch, who has gone from the tallest, most awkward early bloomer in her middle school classroom to the confidence crusader, Tyra Banks Show contestant and plus-sized model who regularly shows it all in her Instagram community (and no, she is not ashamed…or brave…nor was this her original plan…she'll explain). Since 8 out of 10 of us are wearing the wrong size bra, you're going to want to tune in to learn how to get the best fit for your unique curves and how undergarments can boost confidence. She'll even share her secret use for a cotton ball AND her #1 brand of underwear.
Confidence: it's a constantly evolving thing. Give yours a boost with this episode.
Episode Links:
Follow Caralyn on Instagram: @caralynmirand
Caralyn's Confidence Journey Blog Post: https://www.caralynmirand.com/home/2021/2/4/my-confidence-journey
Other Episodes You Might Like: