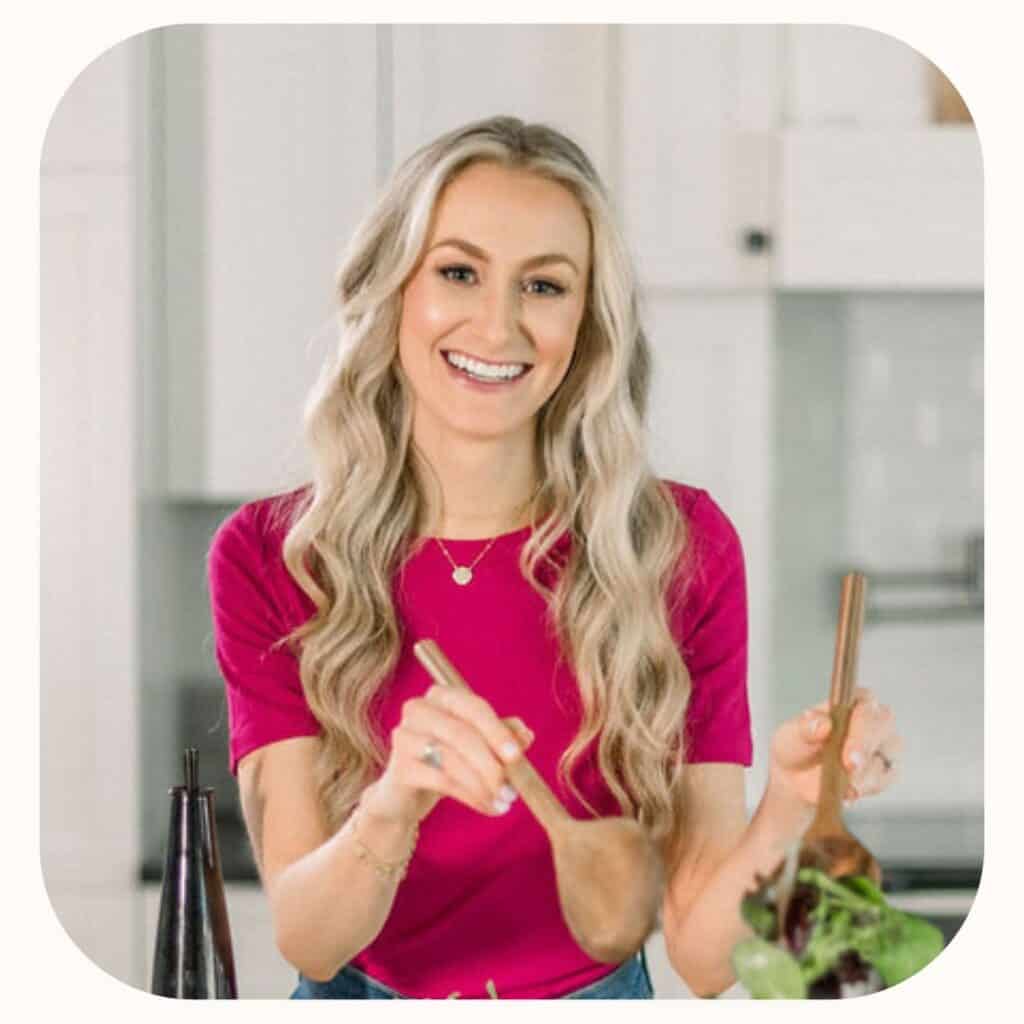 meet your host:
Colleen Christensen, host of The No Food Rules Podcast, is a Registered Dietitian and non-judgy educator, here to free you from diet culture once and for all through realistic conversations with actionable advice.
Show Notes
Social media often presents intuitive eating as simply giving yourself permission to indulge in foods like cookies and donuts, which can be misleading.

While it's true that intuitive eating involves giving yourself permission to enjoy all foods without guilt or shame, it's not just about mindlessly consuming junk food.
However, as we navigate this journey, we may find ourselves swinging too far in the opposite direction and indulging in these foods excessively while never touching a salad.
That said, not dieting is definitely a step in the right direction, and it's something to celebrate.
Go you!
But it's not necessarily true intuitive eating.
Intuitive eating is a more dynamic process that goes beyond just eating as much as you want and includes listening to your thoughts, emotions, and especially your body's signals.
A lot of people don't realize this. So, they get stuck in just not dieting instead of ever fully embarking on an intuitive eating journey.
Today, I'm going to get a little ranty as there are some things on my mind that I would like to put out into the universe as I‌ know how frustrating it can be to be stuck in the ping-pong back-and-forth cycle of restrictive dieting and binge eating that many people experience.

In this podcast episode, I hope to clear up some of the misinformation about intuitive eating floating around on social media and provide some encouragement and truth from a registered dietitian who has personally experienced it.
Listen in to learn why when transitioning to intuitive eating, it's crucial to consider nutrition to undo the damage of dieting, regain hunger and fullness cues, and establish a healthy relationship with food to promote better physical health. Then, take this quick quiz to help you find out if you are eating intuitively or just not dieting, and check out my one-week plan to help you get those hunger and fullness cues back BEFORE adopting a "No Food Rules" lifestyle.
In this episode, I'm also exploring the difference between a true lack of time and a lack of flexibility that may be preventing you from pursuing self-care and interests outside of work. I'll discuss ways to cut through the noise and make time for the things that enrich your life, so you can find more joy in the moment while recharging to avoid burnout.
I'd love to hear from YOU, the listeners. Reach out via the DMs with your comments on this episode.
Resources discussed:
[QUIZ!] Are you actually eating intuitively or just not dieting? → https://nofoodrules.co/IEQuiz
1 Week Binge Free Intuitive Eating Plan → https://nofoodrules.co/1weekbingefreeplan
The Lazy Genius Podcast- 7 Kinds Of Rest → https://www.thelazygeniuscollective.com/lazy/kindsofrest