Intuitive eating is a super trendy topic right now thanks it's recent social media explosion. With this boom there have been a LOT of misconceptions floating around about what it is and what it isn't. In this blog post I'll break down everything you need to know about intuitive eating to find out if it's right for you.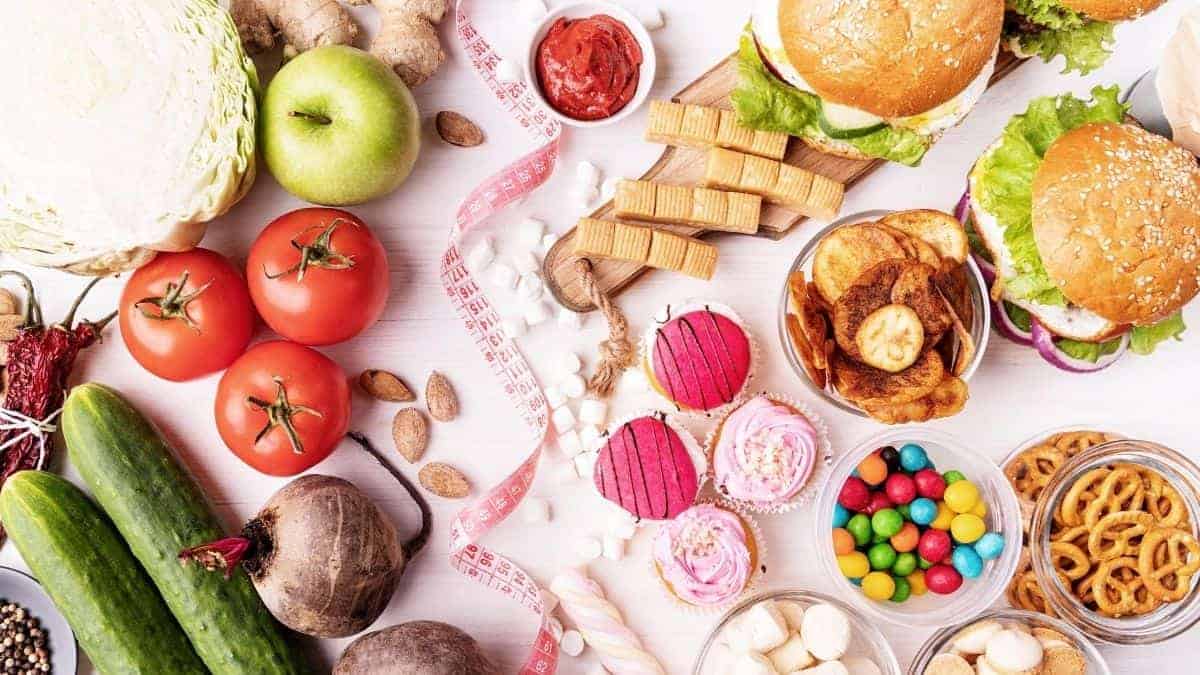 Where Did Intuitive Eating Come From?
While intuitive eating has recently gained popularity, yes, it's not a new concept. The first edition of the intuitive eating book was published in 1995 by two Registered Dietitian's: Elyse Resch and Evelyn Tribole. In 2021 the authors came out with the latest (fourth!) edition of the intuitive eating book.
Intuitive eating is not a diet plan. It's not a weight loss trend. Nor does it try to "control" our weight (because when we try to control it with dieting we actually LOSE control!) Instead, it's an approach to eating that helps you get back in touch with your body's natural ability to guide our eating choices while still taking into consideration things like emotions, enjoyment, satisfaction, etc. It's about working WITH your body, not against it.
Many people have extrapolated some of the principles of intuitive eating, which we will go over in a minute, to turn it INTO a diet and weight loss tactic but let it be known that this is not true intuitive eating. Yes, weight loss can and does happen for some, it's not the goal.
You can learn more about intuitive eating and weight loss here in another blog post.
It might seem like a crazy concept, to "trust your body" and "listen to it", with no calorie counting, point tallying or off-limits food but think of it this way: we are all born as intuitive eaters but as we go through life we lose that ability to BE an intuitive eater thanks to a little something called "diet culture" (aka the powerful diet industry falsely telling us that we couldn't possibly know what's best for us)
As babies we cry when we're hungry, turn our cheek when we are full, etc. Intuitive eating is about getting back in touch with that. It's like when I watch my nephews sit down to 3 slices of cake. After eating some they look at me and are like "Aunt Colleen? I'm DONE!", leaving much of it on their plate. That is what we are getting back in touch with.
*This is just ONE example.. There are so many others like craving veggies when our bodies need them, not eating emotionally, etc!*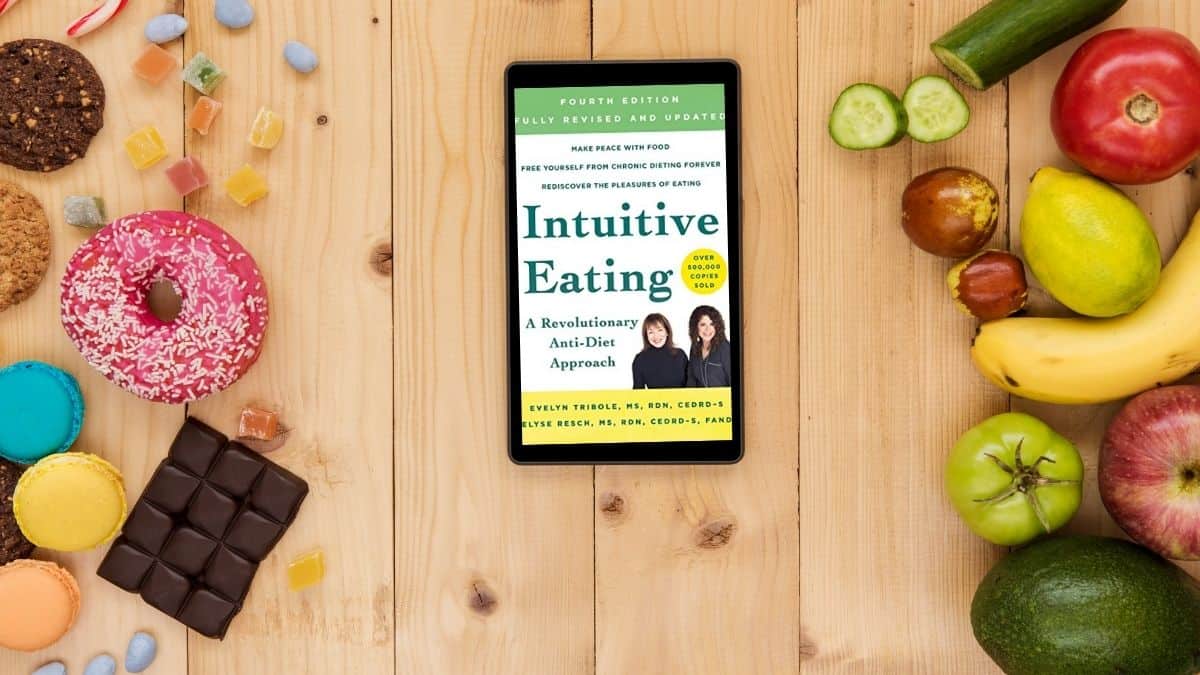 The 10 Principles Of Intuitive Eating
To help make intuitive eating more digestive to readers (food pun intended there!) the authors developed 10 principles to help guide you to getting back to a state of eating intuitively. Here is an overview of the 10 principles of intuitive eating.
#1: Reject The Diet Mentality
This means that you get rid of diet cooks, your calorie counting app, etc in an effort to be able to re-learn how to be an intuitive eater. Remember, the reason that we lose the ability to eat intuitively is because of these outside influences. In order to return to that we must get rid of them.
#2: Honor Your Hunger
Our bodies DO have the ability to regulate our energy intake and in a MUCH more accurate way than a calorie counting app. But, you have to learn to listen to the cues it's giving you in order to allow that amazing ability to actually work!
#3: Make Peace With Food
This principle is all about neutralizing foods and no longer seeing it as "good" or "bad". This is a KEY step in overcoming those seemingly uncontrollable cravings and/or binge eating. This is also where you let go of food guilt.
#4: Challenge The Food Police
You know that pesky voice in your head that asks "Should you REALLY be eating that slice of cake?" Well, this principle is all about saying "hush-hush" to that voice and doing something that I call "re-wiring your brain" away from diet culture.
#5: Feel Your Fullness
Just like our body can regulate our hunger (i.e our drive to eat) it can regulate our ability to say "enough is enough" and end a meal. No matter if you still have food on the plate or if your body is saying "I need more" and goes back for seconds.
#6: Discover The Satisfaction Factor
Eating SHOULD be enjoyable. This principle ties this into the concept of "listening to your body" and allows you to learn how to heighten your satisfaction from meals, which actually allows you to more accurately listen to the natural energy regulation (i.e. hunger and fullness cues)
#7: Cope With Your Emotions With Kindness
Emotional eating is a very common issue for many. We tend to use food as a way to handle our feelings rather than face them. Learning how to avoid excessive emotional eating and develop other constructive coping mechanisms is key to intuitive eating.
#8: Respect Your Body
I firmly believe that you can't make peace with food if you don't make peace with what you put that food into (i.e. your body). We must learn to accept our "genetic blueprint" and work to find our body's set point weight (i.e. the weight our body wants to be at and functions optimally) VS try to shrink it to be socially "acceptable" by diet culture's unrealistic standards.
#9: Movement- Feel The Difference
Movement should be enjoyable and a celebration of our bodies. This principle shifts the focus from "burn to earn your food" and slugging through workouts you hate to finding something called "joyful movement".
#10: Honor Your Health- Gentle Nutrition
Nutrition and health information DOES play a role in intuitive eating! Intuitive eating, after all, is about learning to get back in touch with our bodies and our brain IS part of our bodies! The concept of intuitive eating WAS created by two Registered Dietitians, just like myself.
Intuitive Eating Misconceptions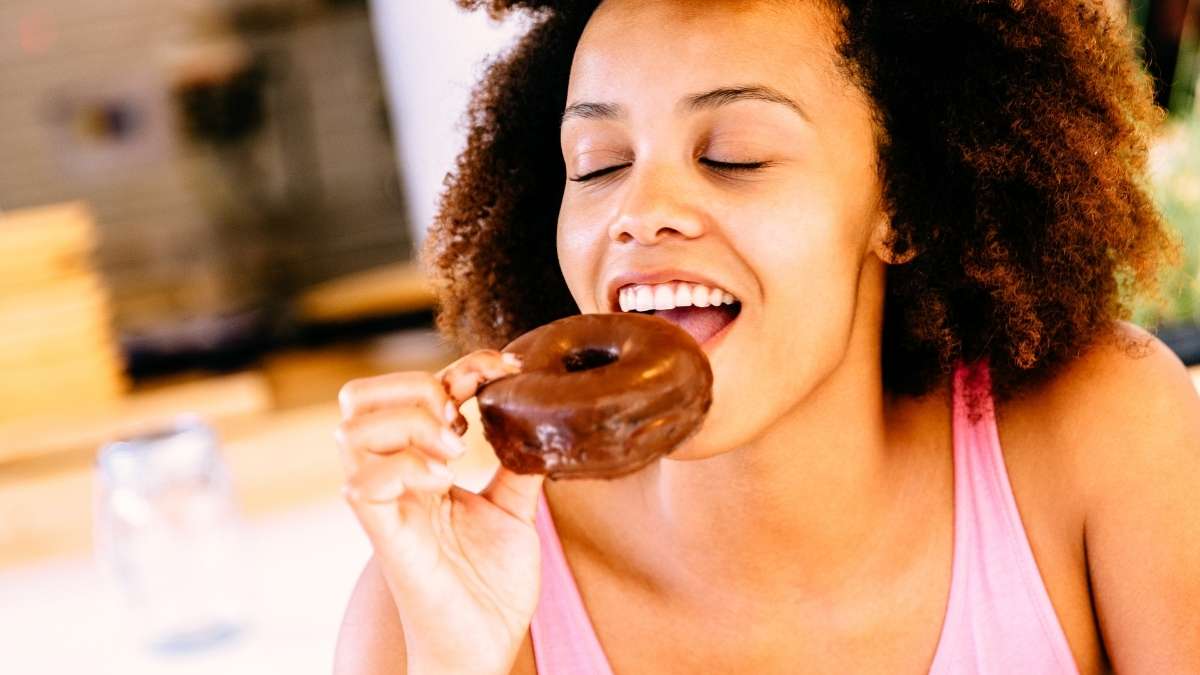 Intuitive Eating Is NOT The Hunger & Fullness Diet
One common misconception is that intuitive eating is essentially the "hunger-fullness diet" but this is simply not true. While, yes, learning to listen to one's hunger and fullness is a key piece to the intuitive eating puzzle it's not the only piece like it is with the hunger and fullness diet.
Here is an example: you're at a birthday party and they're serving cake. Maybe you don't feel hunger cues but you still have full permission to enjoy a slice if you like (I totally would!). This is actually a form of emotional eating, you're celebrating and enjoying.
An intuitive eater is able to do this without guilt and in a way that feels good (meaning they typically don't feel super full or uncomfortable after it). Just like that example I used above of my nephews and their 3 slices of cake, an intuitive eater can leave whatever amount on their plate in order to allow them to feel good. OR… go back for seconds if they wanted guilt free!
Intuitive Eating Is NOT The Same As Mindful Eating
"Mindful eating" (first used in 1999, 4 years after the first edition of Intuitive Eating) is a common term today that often gets used alongside "intuitive eating". And while, yes, they do have some overlap they also have differences.
Here is an overview of what The Center For Mindful Eating states that mindful eating is:
Allowing yourself to become aware of the positive and nurturing opportunities that are available through food selection and preparation by respecting your own inner wisdom.
Using all your senses in choosing to eat food that is both satisfying to you and nourishing to your body.
Acknowledging responses to food (likes, dislikes or neutral) without judgment.
Becoming aware of physical hunger and satiety cues to guide your decisions to begin and end eating.
Essentially, intuitive eating takes this one step further by incorporating satisfaction, emotions, physical activity and nutrition. It's a more dynamic process.
Intuitive Eating DOES Include Nutrition
One of the BIGGEST misconceptions that I hear about intuitive eating is that it doesn't take nutrition into consideration. As a Registered Dietitian myself, and having spent 5+ years learning about nutrition in order to become one, I know nutrition is important! Nutrition information does play a role in intuitive eating. You can be an intuitive eater and also eat in a way to foster physical health.
The difference between incorporating nutrition information as an intuitive eater VS as a dieter is that it's just ONE factor into your food choices, it's not the sole factor. There is no all-or-nothing thinking (i.e. I gotta eat kale all week or I might as well eat donuts!) It's more of what I call "gentle nutrition". Which I have an entire gentle nutrition blog post here on for you to checkout!
Remember: our brains are part of our bodies. So when you hear the phrase "listen to your body" that DOES include nutrition info!
I like to explain intuitive eating and nutrition with the image of a venn diagram (see below- it's a screenshot of a slide from what I teach inside of The SociEATy). You have your more primal instincts (cravings, desires, etc) as one circle then you have health/nutrition info as the other. Being an intuitive eater is that middle area- where BOTH are taken into consideration!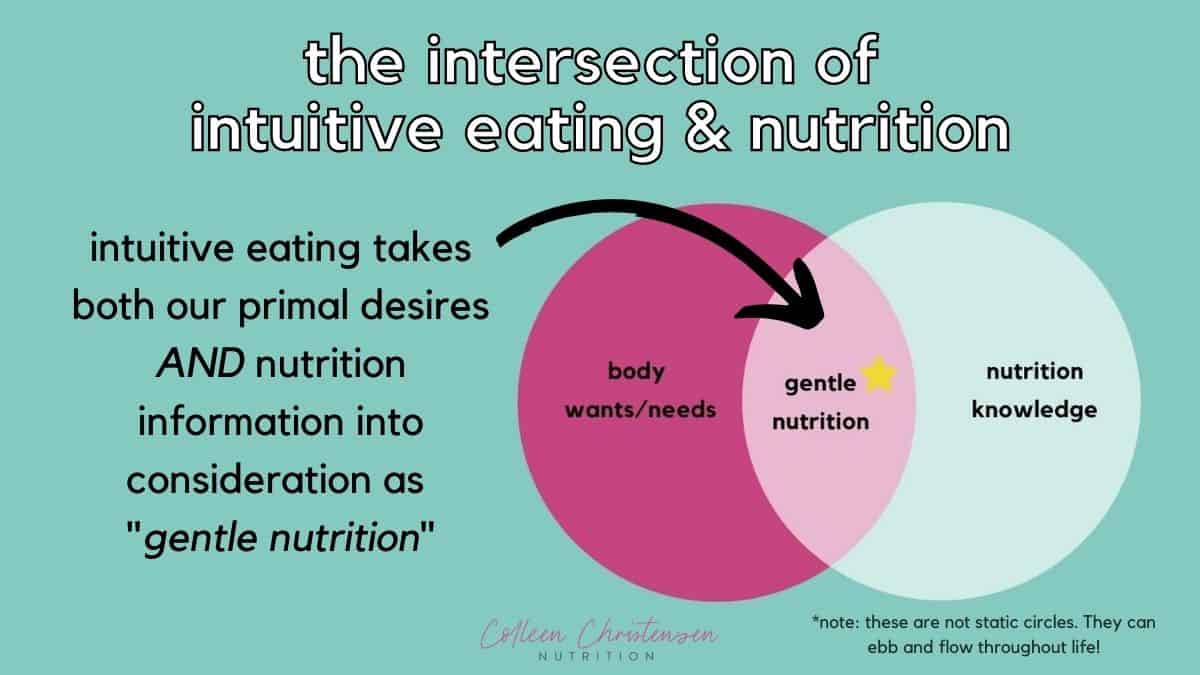 Note: these circles can ebb and flow throughout life. Someone with a dietary restriction (like an intolerance, allergy, etc) may need to apply more of that nutrition knowledge than someone without. Or, someone who, say, maybe just had a baby and is just in survival mode may rely more on those primal cues.
For more on how to navigate having dietary restrictions be sure to check out my blog post on intuitive eating and dietary restrictions. It CAN totally be done!
Scientific Evidence Supporting Intuitive Eating
The concept of intuitive eating can seem far fetched since it's so different from traditional "diets" or "lifestyles". So, it's natural to want to see the evidence that intuitive eating can be health promoting- both mentally and physically.
There is a large body of research that supports intuitive eating as a practice to improve health outcomes. Here are some of the areas that are backed by intuitive eating research:
Reduced binge eating
Healthy weight "management" (via the set point weight theory)
Improved physiological variables (self-esteem, depression, etc)
Higher levels of emotional awareness
Improved cholesterol
Increased physical activity
Decreased blood pressure
And that's just to name a few! So to everyone (my past self included!) saying "Yeah, well I want to be healthy, too" You totally can be- and I encourage it!
If you want more evidence be sure to checkout my blog post on the 12 reasons not to diet. It's loaded with reasons why diets fail (it isn't YOU!).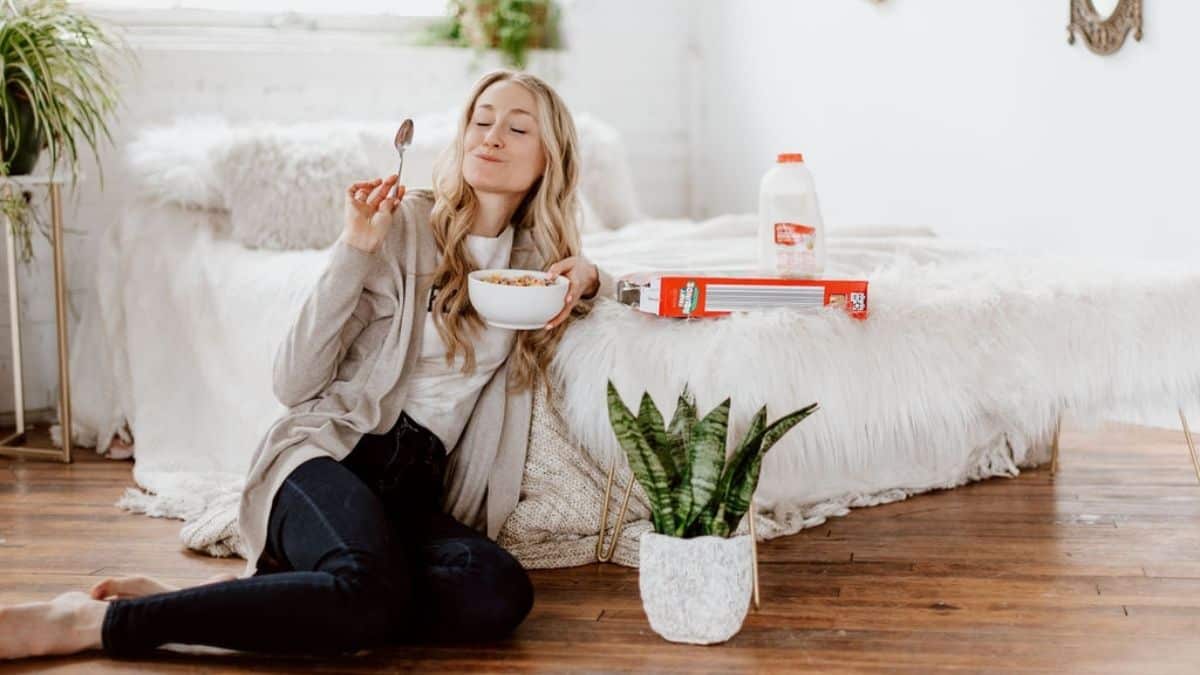 Intuitive Eating Tips To Get Started
By now I hope you have gained a more clear picture of what intuitive eating is (and what it isn't) as well as if it's right for you. If you're ready to give intuitive eating a try here are my top tips for starting the process:
Grab a copy of the Intuitive Eating book. You'll gain so much more insight from the book itself than I could possibly write in a blog post! Plus, you'll debunk so many more misconceptions that you see all over social media. You can snag a copy of the 4th edition of Intuitive Eating here!
Begin with principle #1: ditching diet culture. You can easily start this today by going through your social media feeds and unfollowing diet-y accounts and following some food freedom, intuitive eating ones. Also, delete MyFitnessPal, the WW app, etc!
Start to bring more awareness to your eating. Move forward on in your intuitive eating journey begins by reflecting with where you are now. Again, this is something you can do today. Ask yourself: Do you feel hunger cues? (If you don't read this blog post on how to get hunger cues) Do you enjoy the taste of your food? Do you eat to uncomfortable fullness or maybe you're still hungry after eating? In order to make progress reflect on the now. Then, identify what could be "improved" in order to more accurately listen to your body's cues and execute! View this as an experiment, without judgement. Do your changes feel good? Do they not? Let that be your guide!
If you're feeling nervous about starting your intuitive eating journey and feel unsure if you're ready to dip your toes into this end of the pool don't worry, I've got you. I created a super quick (and fun!) quiz to help you understand what exactly it is that's holding you back from becoming an intuitive eater and will give you a customized workbook to help you overcome it. You can take that quiz here! (It's free, don't worry. My gift to you!)
One final note here: Remember that intuitive eating is a journey. You didn't learn diet culture messages over night so you won't get rid of them overnight either. Be sure you have support and guidance along the way to help make the un-learning process easier. And if you're ready to take that step be sure to check out The SociEATy membership community.
So, is intuitive eating right for you? What do you think of it? Comment below!
Other Posts You Might Like:
XOXO
-Colleen