What is the difference between a three-mile run that you punish yourself to finish and end up resenting…and a three-mile run that leaves you feeling rejuvenated, grateful for the time outdoors, and sleeping better that night?
The difference is the runner who is forcing the workout and the one following Intuitive Exercise principles.
Let me explain.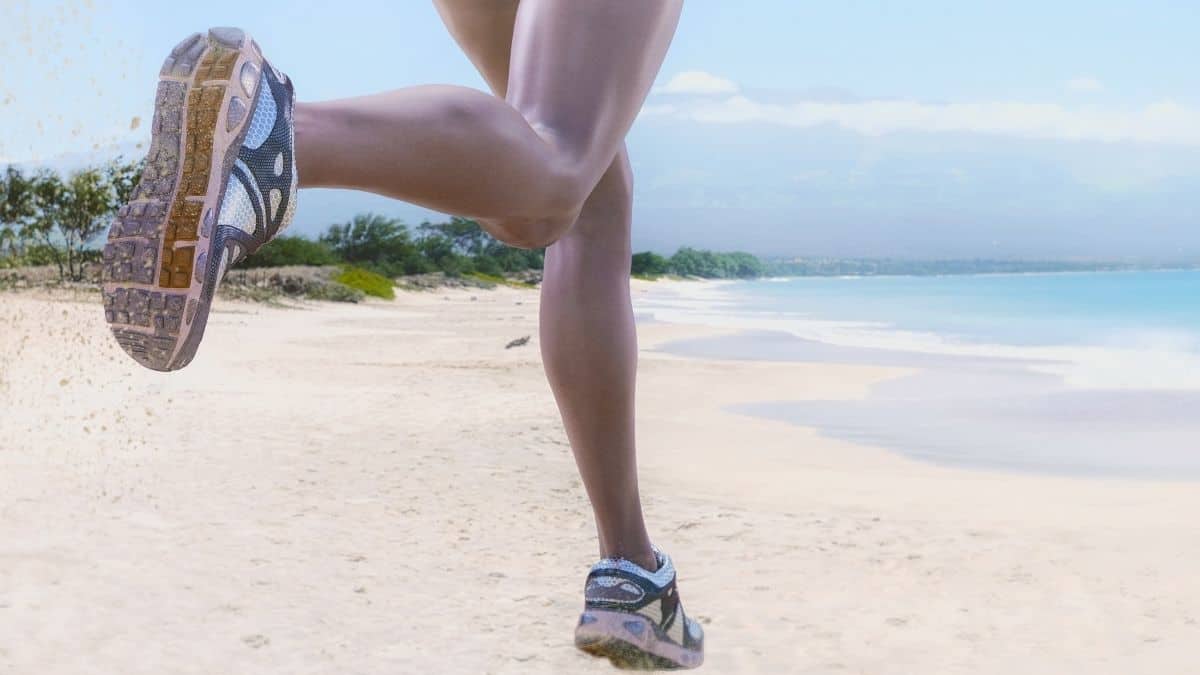 There are many parallels between Intuitive Eating – letting your body guide what sounds satisfying to eat and having full permission to eat just that – and Intuitive Exercise: letting your body guide what movement or rest best takes care of your body's needs that day.
If you're wondering what the difference is between a dietitian and an intuitive eating dietitian, I've got you covered, right here: What is an Intuitive Eating Dietitian, Exactly?
In their most fundamental form, both movement and food are tools…and like any tool, they can be used for good or for evil (evil cackle!). Well, evil might be a bit dramatic, but your intention behind how you use the tools does matter.
Exercising in an intuitive way builds trust, harmony, and even joy in the movement that you choose to do. Intuitive exercise also allows you to rest and recharge without guilt or regret.
We know that exercise is good for us, so let's cover that first. Then, we'll cover how to enjoy those benefits of exercise in a way that is, well, intuitive.
The benefits of exercise are indisputable
Whether you call it exercise, movement, or physical activity the results are the same: done regularly, it makes us healthier, happier, and better rested.
Regular exercise promotes our health in many ways, including but not limited to:
Lowering our risk of diseases, such as cancer, type 2 diabetes, and Alzheimer's
Improving lab markers of health, such as insulin resistance and cholesterol
Strengthening our bones and muscles
Improving our sleep
Lowering stress, anxiety, and depression
Improving the look and feel of our skin
Providing an outlet to be social, if you wish
Boosting your energy, memory, and mood
Decreasing risk of constipation
Reducing chronic pain
Cranking up your sex drive
In general, minimizing long periods of sitting still (I see you, office workers) and including stretching, cardiovascular exercise, and strength training throughout the week offers health-promoting benefits.
Making sure that you get up and move around from your desk every so often keeps your body healthier, just as a brisk ten-minute walk at lunch time does, too. Exercise doesn't have to be all about the rules…a run only "counts" if you do more than 4 miles…yoga only "counts" if it is power hot yoga that leaves you feeling depleted.
Just like with Intuitive Eating: veggies are healthy. Sure. But forcing yourself to eat broccoli because you "should" is not a healthy mindset or eating in an intuitive way.
Eating chocolate pecan pie is great. Food is just food. But having a slice of chocolate pecan pie with a whopping side of guilt is not a healthy mindset either.
Food and exercise are tools. And it does matter how you use these tools: I recommend using them to build a trusting and joyful relationship with yourself and cultivate physical and mental wellness. Doesn't that sound lovely?
Fall in love with movement
Think back on past exercise goals or regimens…what was the goal you were working towards?
Were you trying to lose weight, tie that exercise to a new diet plan, or "get ready" for a wedding or trip?
Associating exercise with body dislike, fear and scarcity are not productive ways to build an enjoyable, trusting relationship with movement.
And if you're following an app, strict training schedule, or some other external cue for what to do and when, you don't have the opportunity to listen to what your body actually needs.
The truth is, we do sometimes need a vigorous workout to destress and get that heart rate up. But we don't need that every single day nor do we need guilt if we don't work out "long enough" or "hard enough."
Additionally, exercise is also far less enjoyable when you're on a diet. You're not fueling enough, your energy is in the tank and the movement feels more like drudgery than a celebration of what your body can do.
Exercising while dieting might be one of the reasons that you don't love exercise all that much.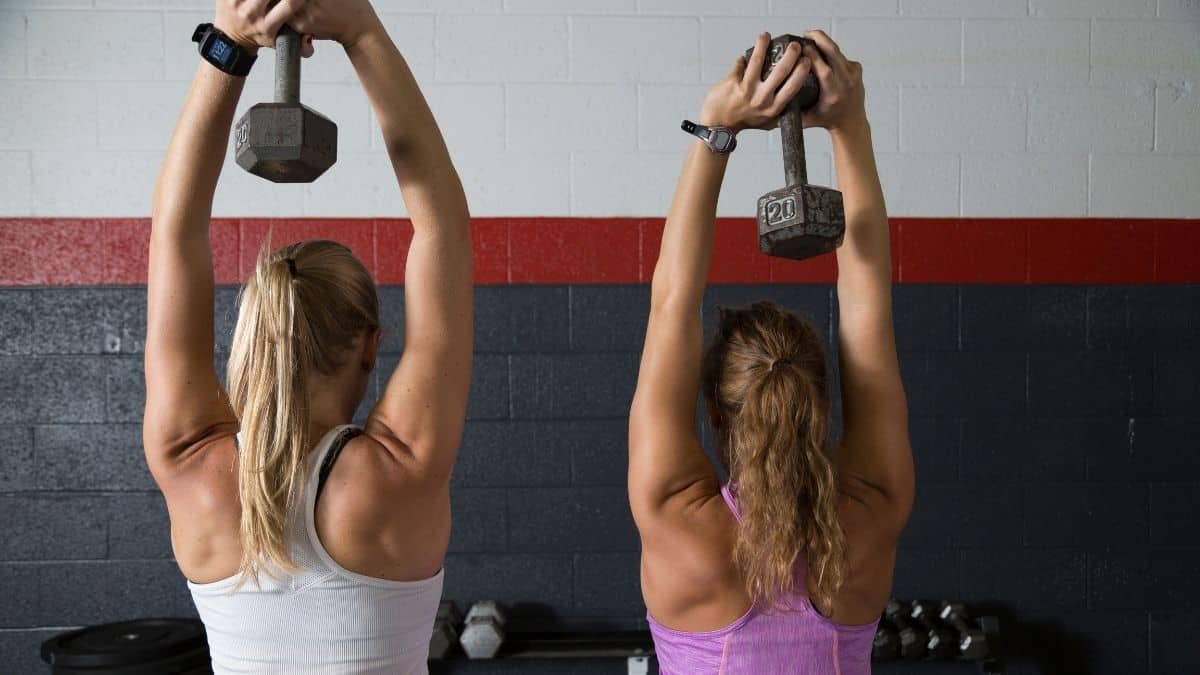 Help: I hate exercise
That's OK! It is probably because you exercise because of the S word…Should!
You should do a HIIT workout because it burns the most calories.
You should do a 5k because then you have a training schedule.
You should get that run in, even though your shins are killing you and you'd rather rest.
If you've never liked exercise it's likely because of dieting. Diets inevitably fail and exercise starts leaving a bitter taste in your mouth about exercise.
Or maybe you've increased your exercise regimen too quickly and ended up feeling sore, burnt out, or even injured. You can feel defeated from "crash exercising" just like you've done with crash diets.
Or maybe you've only given yourself permission to "count" exercise that takes place in the gym…but you don't feel welcome or comfortable at your gym?
Or reflect on your childhood: did you get picked last for teams, or were you forced to run in gym class…and you hated that?
Or maybe you simply don't like people telling you what to do (Hell, I don't either).
Doing some journaling, reflecting on this information may provide you with clues of how to better discover the intuitive exercise that you'll actually enjoy.
For me, I love having a walk outside with Theo at lunch: this bit of movement and sunshine boosts my mood, gives my eyes a break from the screen (Unless I'm filming content for the 'gram), and allows me to continue my afternoon with a productivity boost.
I also love higher-intensity workouts in the morning. I grab my gym bag, toss in my flavor of the day granola, and get my sweat on. Most mornings, this feels good and I enjoy it. I notice that the rest of my day feels energized and productive! But I also take breaks and skip it when it isn't feeling right.
I won't lie, I don't always wake up saying "A run sounds amazing!" but sometimes it's more of a "De-stressing" and "checking out" from the real world sounds like perfection!". Sometimes thinking about the effects of exercise (how it makes you feel even after it!) can be super motivating! But again, we gotta know when to rest and we shouldn't feel guilt/stress/anxiety NOT exercising!
I didn't always have this kind of relationship with exercise and movement. I used to be burdened by rules and expectations that were never going to be met, and so I felt like a failure again and again. Can you relate to being an overexerciser?
Here are 3 Tips That Helped Me Love Exercise Again to get to where I am today.
What if you over-exercise?
What was hardest for me, as a rule-maker and follower, was when I needed a break from exercising. I felt SO guilty taking a day off. I felt like exercising "earned" me my food intake. I needed to learn to take rest.
Dang, it was tough to give myself permission to do this.
I view this like food rules- you need to expose yourself to NOT exercising. Take a break or a "vacation" from it until you feel okay not exercising then – slowly and gently – incorporate it back in. The break makes room for balance to enter the equation.
It's okay to take a baby step and plan in a couple of extra rest days if going cold turkey sounds scary.
Quick note: even if you love exercising you shouldn't feel guilty NOT exercising! Exercise shouldn't be consuming your thoughts or schedule nor should you feel like you're in withdrawal if you don't exercise.
If a missed workout makes you feel guilty or like a failure, your relationship with exercise can continue to change to be more Intuitive.
Make room for flexibility.
And if it helps, think about how you'd talk to a friend who took a break or missed a workout out. Would you berate or shame them? I hope not. Offer yourself the same kindness and compassion.
So…you'd like to exercise more intuitively. How do you actually do that?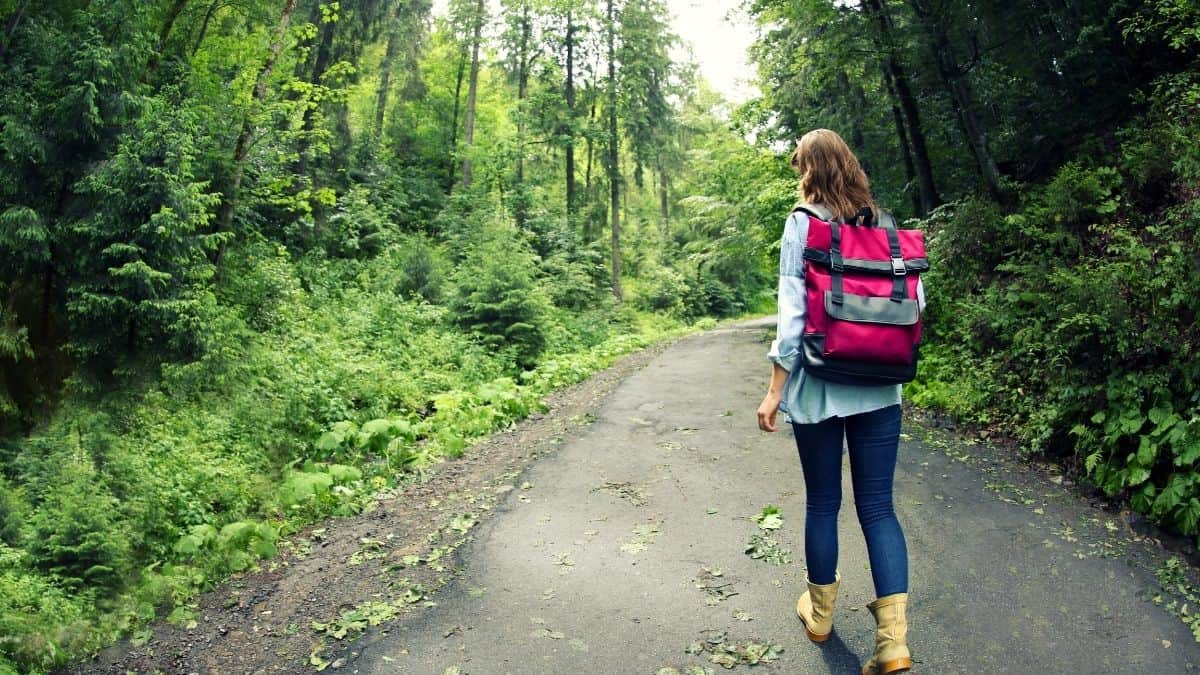 How to exercise intuitively
Consider your motivation and purpose before beginning any movement.
Focus on how you feel, not for the purpose of weight loss or changing your body size or shape.
Would a walk in the sunshine help you to lower your stress level?
Would a Zumba class bring a smile to your face and help you to have a better night's sleep?
Would hitting up the climbing gym challenge your muscles to feel stronger and you to feel more alive…and what a nice break from the phone and computer screens?
Do you really need to just clip into those Peloton pedals and build up a huge sweat?
Or is some gentle stretching what your body truly needs today?
There isn't a right or wrong answer. Let your body guide you. 
At the end of the day, there are many ways to move…choose the ones that boost your mental and physical health.
And if you haven't found movements that you enjoy yet – keep looking! Explore with curiosity and take notes. Maybe you discover that you love kayaking or playing pickleball. Or maybe you learn that all you've been missing is a pair of rollerskates.
You're worth the benefits of movement that take place in a way that feels good.
Rest is important, too
Sometimes taking care of yourself means NOT exercising or having a season where exercise is lessened.
If you've had a long list of rules and regulations about movement, it might behoove you to take a break.
…and if the thought of taking a break gives you a panicky feeling, you probably need a break for even longer. Your relationship with exercise and movement could use some adjusting and a break can give you the space to explore what is working – and not working – for you to truly cultivate a positive experience with movement.
A few more tips
With movement, anything does actually count. Parking further away from the store, taking the stairs instead of the elevator, and taking a computer break to run the vacuum cleaner all "count" as movement. If you're moving your body it's movement and is fabulous for your health!
You don't need to track minutes or miles…just look for ways to move your body throughout the day.
Make movement a priority, without making it a rule. This might include scheduling exercise on your calendar, setting up fitness "dates" with friends, or booking the Zumba or spinning classes that you enjoy the most. Just balance that with permission to change your mind if your body is saying that what you need the most is actually a break.
Variety is key; cardio exercises including walking, dancing, and running offer different benefits than yoga, stretching, and strength training. Just like whole grains, fruits and vegetables and fish are all nourishing foods, but in different ways.
Key Takeaways: Intuitive Exercise
Exercise, done in an intuitive way, offers all of the usual benefits of physical activity without the anxiety, shame, or rules. Doesn't that sound lovely?
Exercise IS important. But how and why you exercise is just as important.
As an Intuitive Eating dietitian, I know this both through my professional training and experience as well as my own personal journey towards food freedom. I'd love to help you find food freedom, too. I actually have an entire community devoted to helping you learn Intuitive Eating and exercise and how to implement them. You're invited to join The SociEATy membership community.
XOXO-
Colleen
Other Posts You Might Like