Hey there gorgeous, I'm so glad that you're interested in Intuitive Eating. Your journey to food freedom might just begin with the right book or two. In this post, I've rounded up the BEST Intuitive Eating books for you to check out (as well as a few to skip).
Not all books are created equally and of course, we can't judge a book by its cover. The right tools can make all the difference, but sometimes it can be hard to tell when it is just a wolf in sheep's clothing.
Hi I'm Colleen! As an Intuitive Eating Dietitian, I'm here to help you make real and lasting progress on your journey to ditch diets for good by equipping you with the absolute best resources, including books!
In this blog post, I'll recommend my Numero Uno Intuitive Eating book as well as a tidy round-up of books that help to add complementary intel. I'll also list a few books that I recommend skipping and explain why.
Shall we begin? Grab your library card and keep on reading!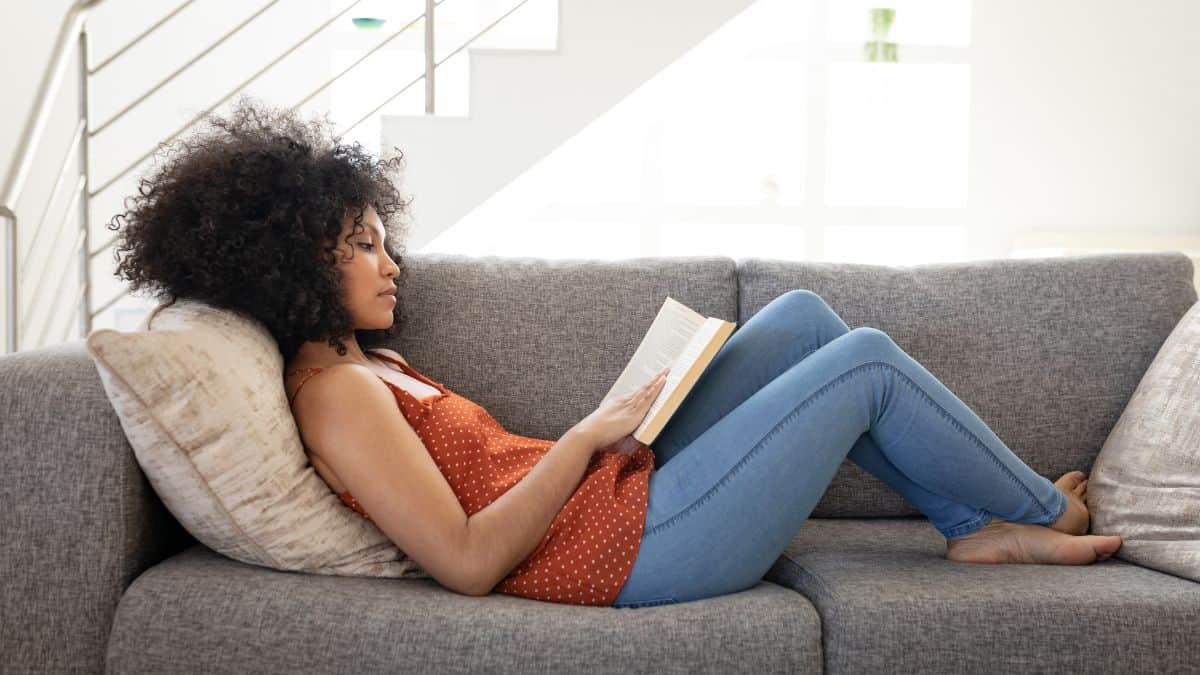 The Single Best Intuitive Eating Book
Here's the thing, If you're getting started on your food freedom journey, there is exactly one book you need: the original book written by the founders of the Intuitive Eating movement. That's why this book is at the top of the list.
Once you've read through this book, there are a few more that I recommend for your Intuitive Eating library.
Intuitive Eating: A Revolutionary Program That Works
This one should be a no-brainer and first on the list. So many books are available about Intuitive Eating, but many of them are just watered-down versions of this original. Rather than swimming through misinformation or less accurate writing, start here with this book.
This Intuitive Eating book is now in its 4th edition! As more research is conducted, the authors update the book, which is something I truly appreciate as a science gal.
P.S. The authors have an accompanying workbook you can also check out. Many of my clients use this in conjunction with their work in The SociEATy.
While we're on the topic of science, I know that many of us have a legit fear of gaining weight if we let diets go. I sure did! That's why I created this free weight gain guide to walk you through what to expect as you lose your food rules and potentially see changes in your weight. It explains ev-er-ything!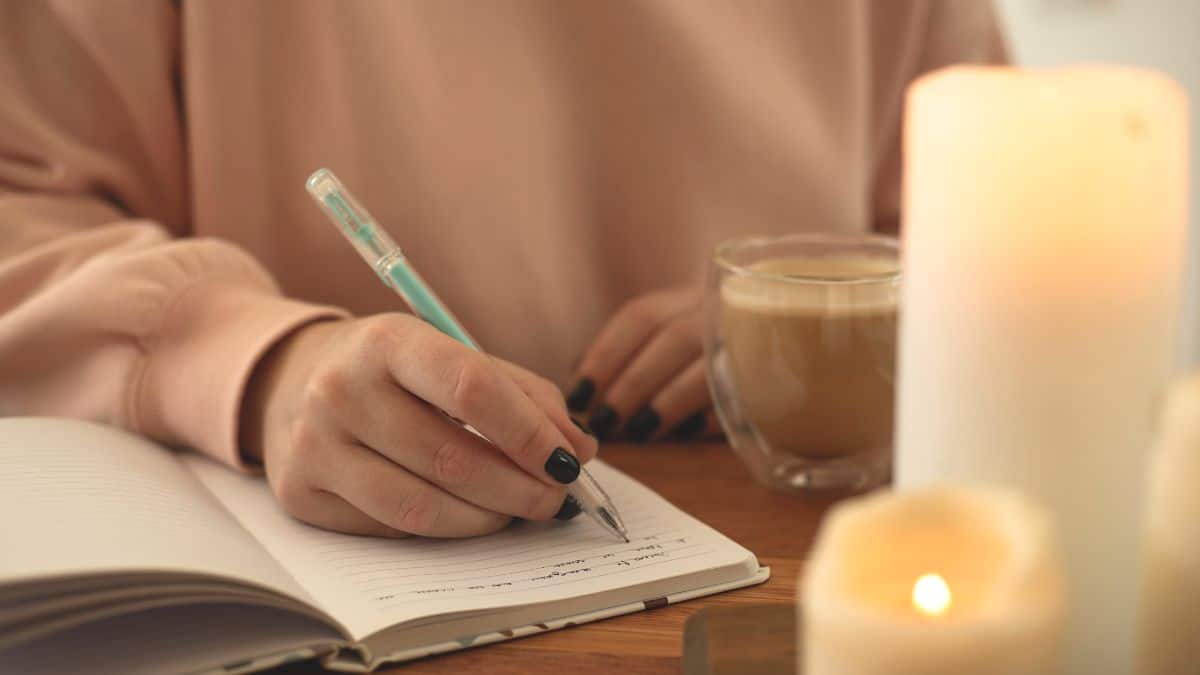 Intuitive Eating workbooks
I'm a midwest gal and totally understand the wish to begin your Intuitive Eating journey on a DIY plan. That's what I did…but I'll also share that I made a lot of mistakes and felt alone and frustrated a lot of the time. So, please feel free to check out the workbooks listed here, but also know that when you're ready, The SociEATy is here to help you make more progress, more quickly, with less frustration.
The Intuitive Eating Workbook for Teens
Do you have a teenager in your life who is enticed by diet culture? This may be just the book for them! This workbook explores the principles of Intuitive Eating, one chapter at a time. It includes worksheets and activities for the reader to cultivate their skills.
While "teens" is in the title, this workbook is actually great for adults, too.
Intuitive Eating for Every Day: 365 Daily Practices & Inspirations to Rediscover the Pleasures of Eating
This is another workbook option for folks in any age group. It is written by the author of the original book that I recommended above and is a good fit for folks anywhere along their Intuitive Eating journey.
What I like about this book is that it is a collection of tiny, actionable recommendations so that you can make progress each day without feeling so overwhelmed.
So many of us stick with our restrictive diets and food rules in the name of health. But let's shine a light on those guidelines…are you "just eating healthy" or do you have an unhealthy relationship with food? This quiz will give you the answer.
Are you really "eating healthy"?
Find out just how helpful (or harmful!) your food choices are!
Take this 30 second quiz to find out!
Complementary Book Club
The following books in this list aren't specifically Intuitive-Eating-focused books, but they add breadth and depth to your focus as you explore the world of Intuitive Eating.
My Body is Not an Apology: The Power of Radical Self-Love
What I love about this book is that it gives you an opportunity to explore why you were interested in dieting, to begin with. Not having the best body image is why most of us got started with restrictive dieting. But as we know now, diets offer tantalizing promises that are just never fulfilled…or never last.
This book offers help with body acceptance and is a great read to have along with the original IE book above.
More Than A Body: Your Body Is an Instrument, Not an Ornament
Twin sisters and body-image experts, Dr. Lindsay Kite and Dr. Lexie Kite share how to move from wanting to believe that your body looks good to knowing that your body IS good – a big difference!
P.S. I had the pleasure of welcoming one of the co-authors, Dr. Lindsay Kite, to my Podcast! Check out the episode here.
Body Kindness
I like to recommend this book because it's a little bit more of a modernized approach to intuitive eating. I feel like it's a little more relatable than the original Intuitive Eating book, which was first published in 1995. Plus, the author Rebecca's voice is SO easy to listen to on Audible, if you're into that!
Fitness for EveryBody
Megg Boggs has an uplifting and encouraging book to inspire women of all sizes to pursue fitness. It isn't just a quick guide, Fitness for Every Body is inspiration that you're more than your weight and are worthy of movement that you enjoy.
Beyond Beautiful: A Practical Guide to Being Happy, Confident, and You in a Looks-Obsessed World
If you struggle with loving and appreciating your body, this is the book for you. It has so many practical body image exercises and I love that it has quotes in it from real women that just make you feel so NOT alone. Such a powerful book!
Lucky Bitch
Okay, this book is NOT food related. It's all mindset related. Mindset is about learning to see solutions instead of problems – both options are always there!
This book talks about the law of attraction and manifestation, which I truly do believe were KEY in allowing me to learn to live with no food rules. So often we hold ourselves back from achieving something because of our THOUGHTS. This book will change all of that for you! Plus, her accent is like listening to BUTTER if you get it on Audible!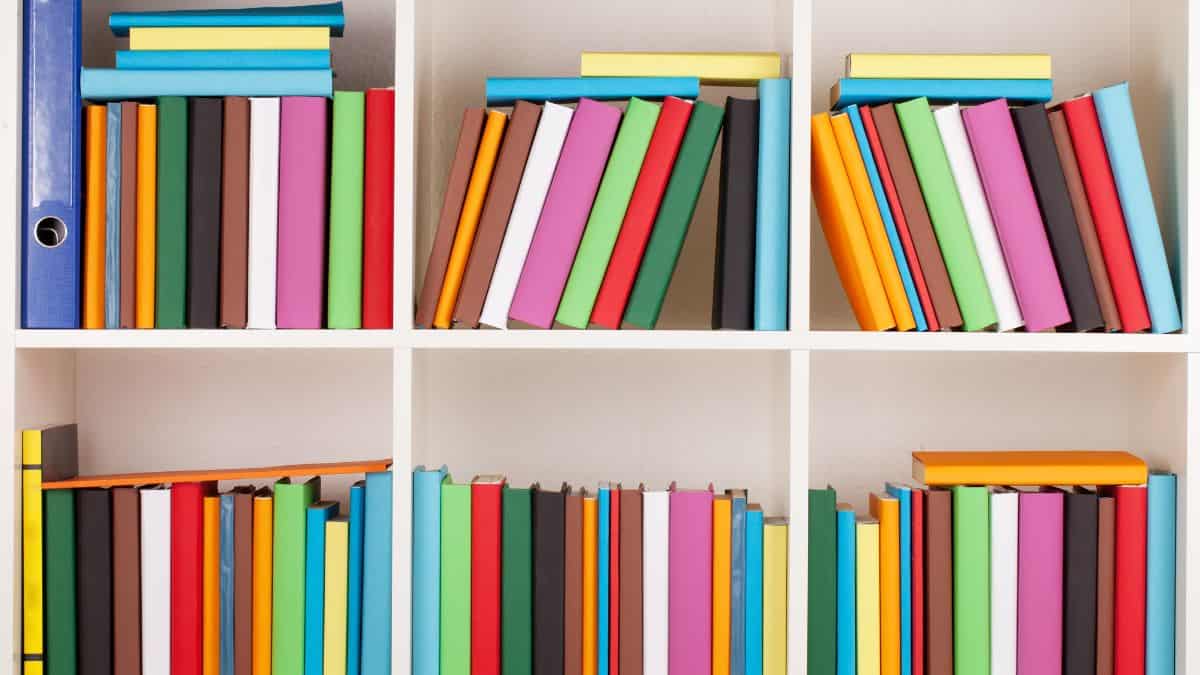 A few to skip
There are a few Intuitive Eating books that just aren't my vibe. If they're helpful for you – I'm happy for you, but I did want to explain why I don't recommend these two books.
The F*ck It Diet: Eating Should Be Easy
Anti-Diet: Reclaim Your Time, Money, Well-Being, and Happiness Through Intuitive Eating
Here's why: while the authors do recommend breaking food rules (I agree!), they do so in a way that can actually be really overwhelming. If either of these had been the FIRST book about Intuitive Eating that I'd read, I might have felt worse. The changes the authors recommend is SUCH a big step…I actually think too big. I don't want that for you.
So much of the appeal of diets is that they give you the structure and rules to feel secure and in control. If you just try to abandon your food rules without some reasonable skill-building along the way, you may feel completely lost, and overwhelmed, and find yourself binging. (And if you can relate to this, know that I can, too). 
That's why I walk my SociEATy members through a more gentle and guided step-by-step process called "biological reconditioning". This process empowers you to let your food rules go more gently and purposefully, instead of feeling like you're jumping out of a plane and hoping that your parachute saves you.
That's a wrap
A book can provide valuable information as you build your Intuitive Eating foundation, but I wouldn't stop there. If you're anything like me, letting go of the structure of dieting can genuinely feel unsettling… and trying to feel safe and in control around your trigger foods is just a recipe for binge eating and shame.
Check out my 1-Week Binge Free Meal Plan to begin your Intuitive Eating journey with just enough structure to lower your chances of feeling out of control and overwhelmed. Intuitive Eating is far more complicated than just "eat what you want"; this meal plan gives you real tools and encouragement to let go of food rules at a pace that feels right for you. You've got this, Gorgeous!
XOXO
-Colleen