"Food combining" is a popular trend right now that says certain foods should and should not be eaten together. But is this really necessary? (Spoiler: NO.) Could they actually be harmful? (Spoiler: YES.) In this blog post we'll go over the true science behind food combining charts and discuss how to actually craft a satisfying and healthy meal.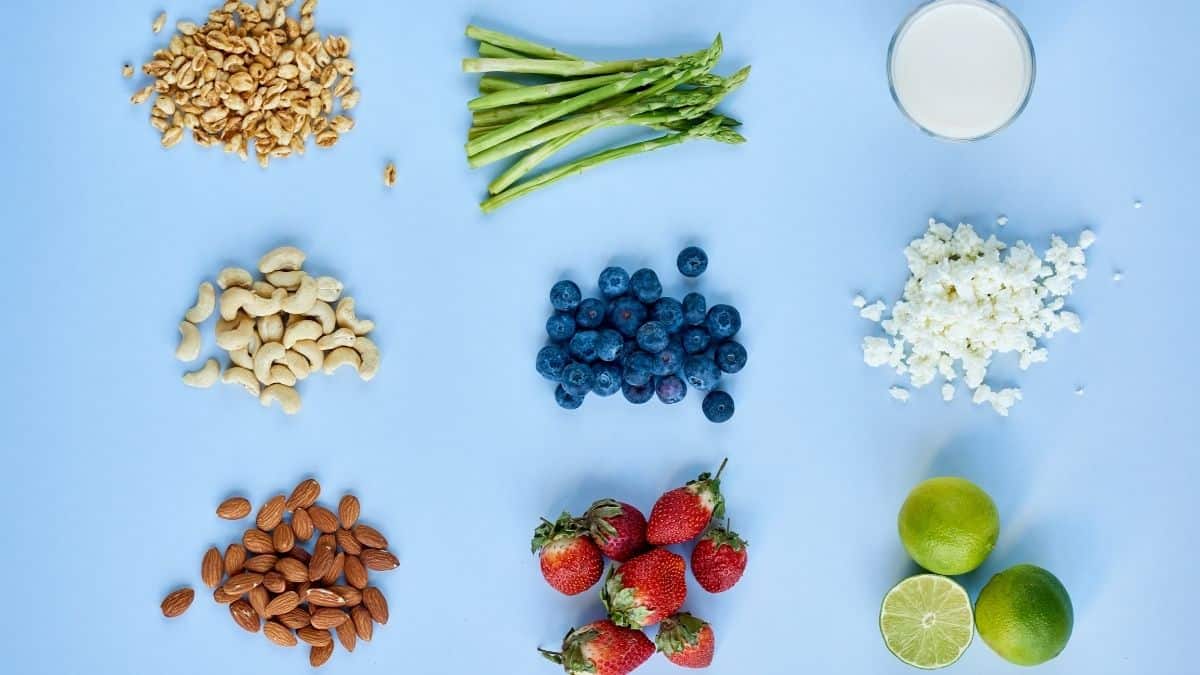 What Is Food Combining?
Food combining is an emerging trend among influencers that focuses on combining certain food categories when you eat (and not combining others). The claims are that it helps to decrease stress on the digestive process, improve digestive symptoms, and promote weight loss.
Food combining has ties to the Ayurvedic diet which focuses on consuming whole foods based on your dosha (dominant energy type) such as vata (space and air), pitta (fire and water), and kapha (earth and water). Food combining charts are also similar to the The Hay Diet, named for its creator, Physician William Howard Hay, that separates foods into 3 groups: acid, alkaline, and neutral.
So, the idea of eating certain foods together isn't new. However, the food combining diet has boomed recently thanks to it's ties to a study from 2000 sampling some men and women which states that variety in a diet can lead to overconsumption of food. The diet claims that by providing rules and guidance for how to consume foods in combination, their impact on digestion and weight loss is maximized. Hmmm… we'll see about that.
Food Combining Charts Overview
What Foods Should NOT Be Eaten Together?
Food combining charts state that you couldn't eat the following foods together:
Fresh fruit with any other food. Fresh fruit is best consumed by itself and on an empty stomach
Any two foods in the same "category" (i.e. proteins with protein)
Starches and proteins
Proteins and fats
Fruits and vegetables
(and so many more rules! See the below chart for more)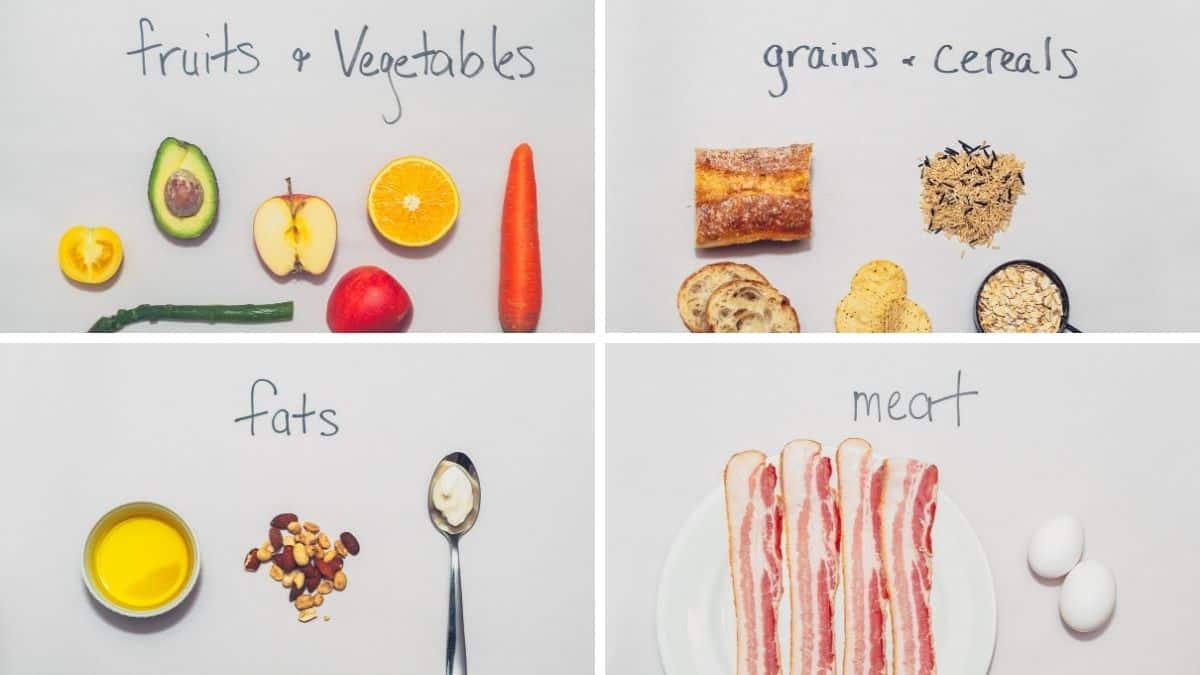 What Foods CAN be combined?
Food combining charts separate foods into 3 basic categories. From there you can pick one food from each category (with the exception of the above rules!)
Category A
fresh fruits
nuts, seeds, & dried fruit
starches
animal protein
Category B
non-starchy vegetables
other foods considered "neutral"
Category C
This category highlights some of the expectations of the food combining rules.
So, basically? That fruit, yogurt and granola parfait you love? Outta the question. Apparently our bodies can't digest that appropriately… or can they? Let's find out.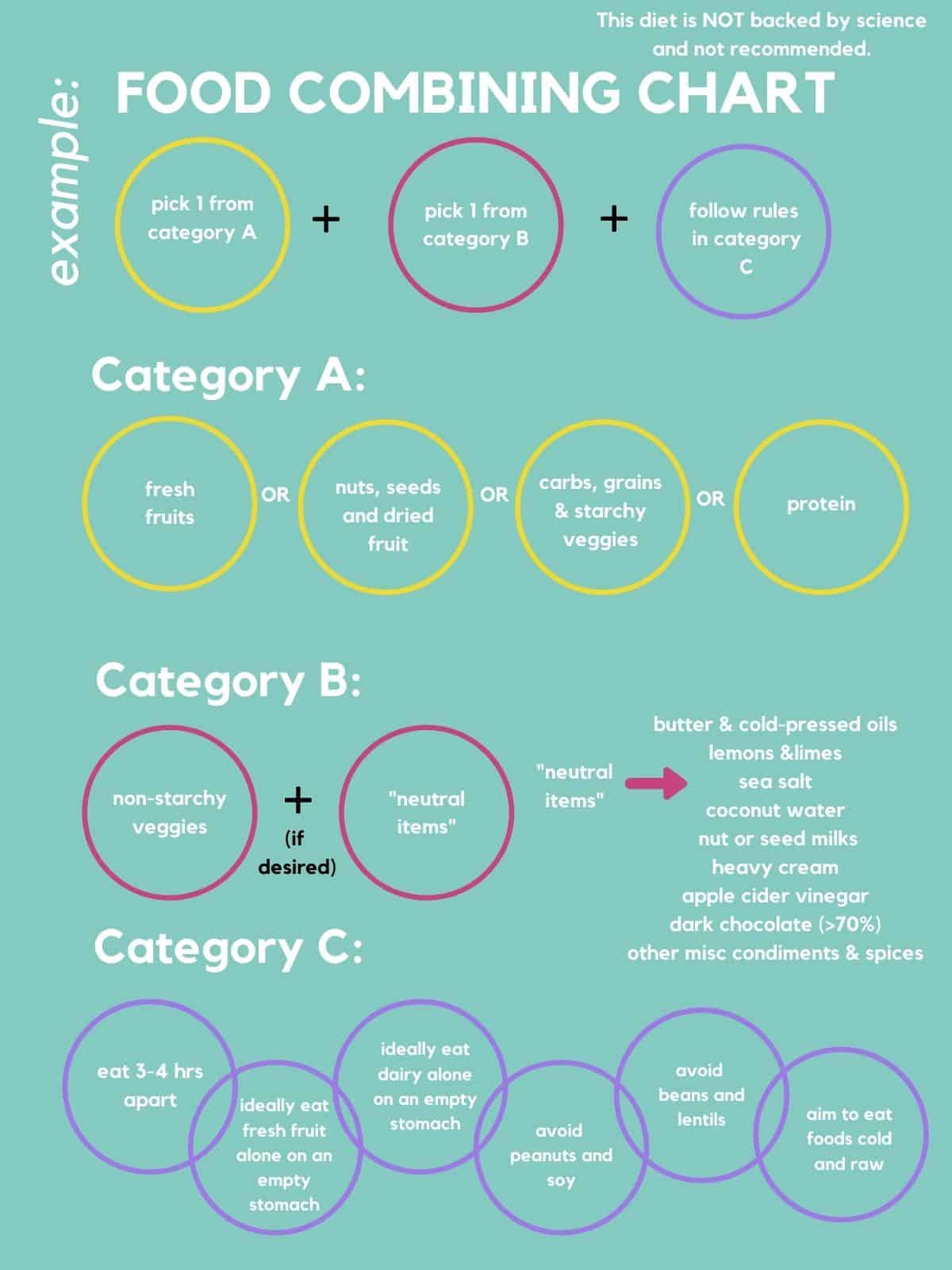 Food Combining Myths
Following A Food Combing Chart Will Improve Digestion.
I won't lie, on the surface this should make sense, right? Giving our digestive system less to "focus on" should allow it to work more efficiently… right? Not quite.
If you do any research on how our digestive system works (hello to my years on years of schooling to become a Registered Dietitian Nutritionist) you'll know that our bodies don't have to "switch gears" for every new type of food we digest.
I won't get into the specific details about enzymes or pH regulation (we'd be here all day) but basically our digestive system is actually a HIGHLY sophisticated process. It's made to functions all on its own, uniquely metabolizing all the macronutrients and micronutrients our bodies need.
We are quite literally MADE to eat a combination of nutrients since that's what our bodies require- a variety of foods and types of foods!
Food Combining Helps You Lose Weight.
There is only one study to my knowledge that discusses this myth on the above mentioned food combining diet. Participants of the study were given very low calorie diets on either a food combining diet or balanced eating pattern that proved that there was no significant difference in weight loss.
Honestly, I think one reason people do this diet is because it makes eating so freaking complicated that it's easier to just NOT. Therefore, some see weight loss in the short term. But that isn't from the food combining… it's from eating less food likely due to the food fear or getting food combining "wrong".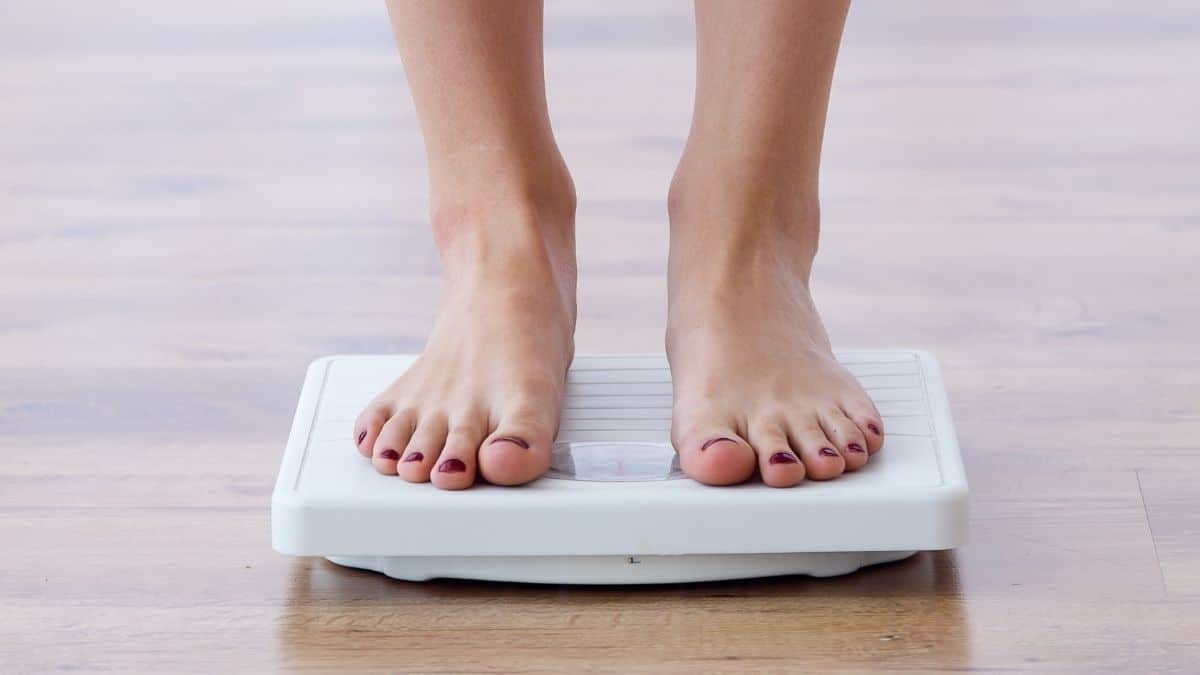 Furthermore, about weight: I don't advocate for intentional weight loss. If you follow me at all you know that. We now know (thanks to the HAES movement) that health promoting behaviors NOT weight are what decreases mortality and disease risk. Checkout my blog post on HAES for more info and science behind this. And also checkout my post on 12 reasons NOT to diet (it explains the science behind diets and intentional weight loss not working!)
Fruit Is Best Consumed Alone, Ideally On An Empty Stomach.
Let's get right to the point: there is zero reason you can't have fruits with other food. We'll talk about it more in a second but there are SO many reason why you actually WANT to pair fruit with other foods in order to better absorb the nutrients in them that they're loaded with.
Through the sports nutrition lens, we know that simple carbohydrate consumption (think fruit: applesauce, gummies and 'white' or refined starches: bread, pretzels, cereal) can be helpful to boost our workouts when consumed prior and during our workouts, though is highly specialized to the type of training (strength v. cardio), timing (how many hours prior to working out), and individual's gut tolerance (using simple v. complex carbohydrates).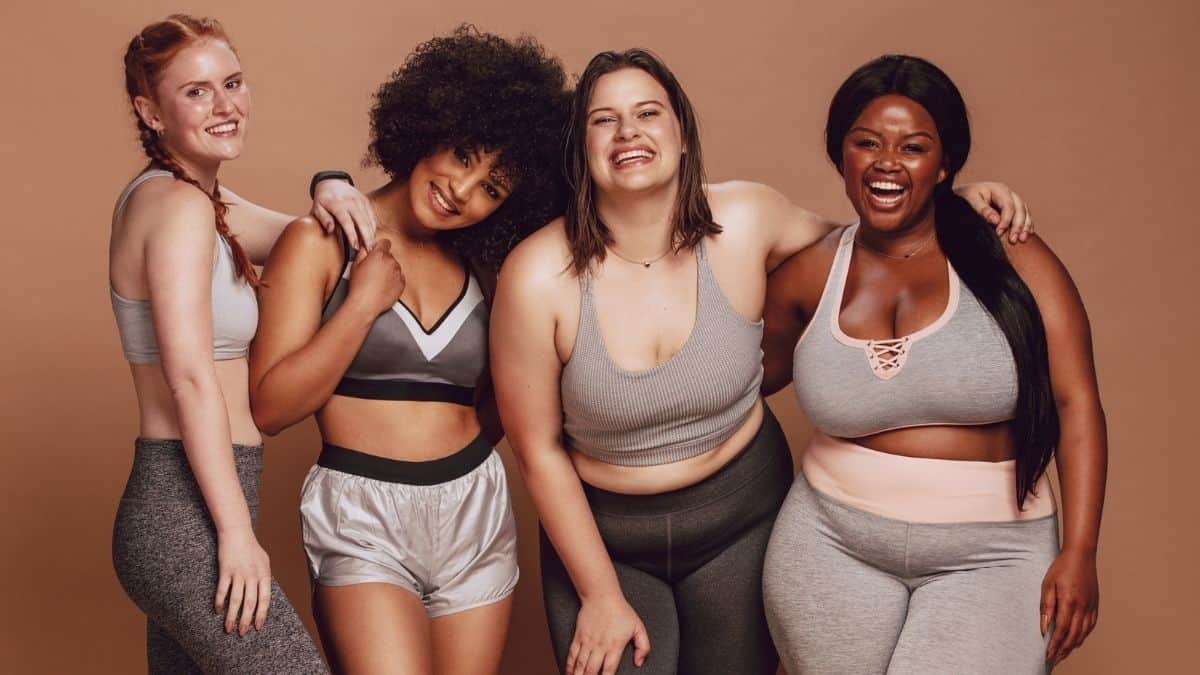 So, sure. If you're about to head to the gym and want some quick energy then focus on quick carbs. But we're not necessarily talking about heading to your fave Zumba class.
We also know that consuming tart cherry juice a few days before and after training can boost physical recovery from stress (training) on our bodies, though this doesn't necessarily need to be done on its own.
Don't Consume Fruits With Nuts Or Seeds Especially
Actually… do the opposite of what the food combing chart says! Consuming fat (such as with nuts) with fruits that are high in fat soluble vitamins (A, D, E, K) are helpful in improving vitamin absorption. This is one of the many reasons why trail mix tastes SO good! Not only do we love a great sweet salty combo, it helps us get the nutrients we need.
Consuming Starches And Proteins Together Is A No-No.
We have a lot of evidence to support that this is not true. We know for those with hormone irregularities (think Diabetes, PCOS, and other hormone disorders), the type of carbohydrate (simple v. complex) and combining protein and fat with carbohydrate sources can help to slow carbohydrate absorption which is important to improve blood sugar regulation. (Do I sound like a broken record about this by now?!)
We also know that carbohydrate and protein consumption following exercise is crucial to restore glycogen stores (where we store energy in our bodies), to grow muscles, and to not inhibit performance.
There is also the importance of combining starches and proteins for those following a plant-based dietary pattern.Recent findings have updated from the recommendation to eat complementary proteins in the same meal, instead that a variety of plant based proteins should be eaten consistently.
Food Combining Facts
To sum up what we've learned thus far: food combining charts are bogus and unnecessary. However, it IS important to understand the differences between food categories so that you CAN pair them together to create a satisfying, nourishing, and health promoting meal or snack.
Combining Carbs With Fat And Protein Can Help Stabilize Blood Sugar
This goes for anyone, but especially those with hormone irregularities (think Diabetes, PCOS, and other hormone disorders), the type of carbohydrate (simple v. complex) and combining protein and fat with carbohydrate sources can help to slow carbohydrate absorption. This in turn will help improve blood sugar regulation, and consequently hormone regulation.
So, if you're feeling kinda lack-luster after your plain AM bagel try adding a fried egg on top with a few slices of avocado and see how you feel after it. (Fried egg adds that protein and avocado adds the fat!)
Adding Fats To Fruits And Veggies Can Help With Nutrient Absorption
We know that consuming fat with fruits and vegetables that are high in fat soluble vitamins (A, D, E, K) are helpful in improving vitamin absorption. This is one of the reasons we eat salad dressing with our salad! Not only does it add flavor, it helps us get the nutrients we need.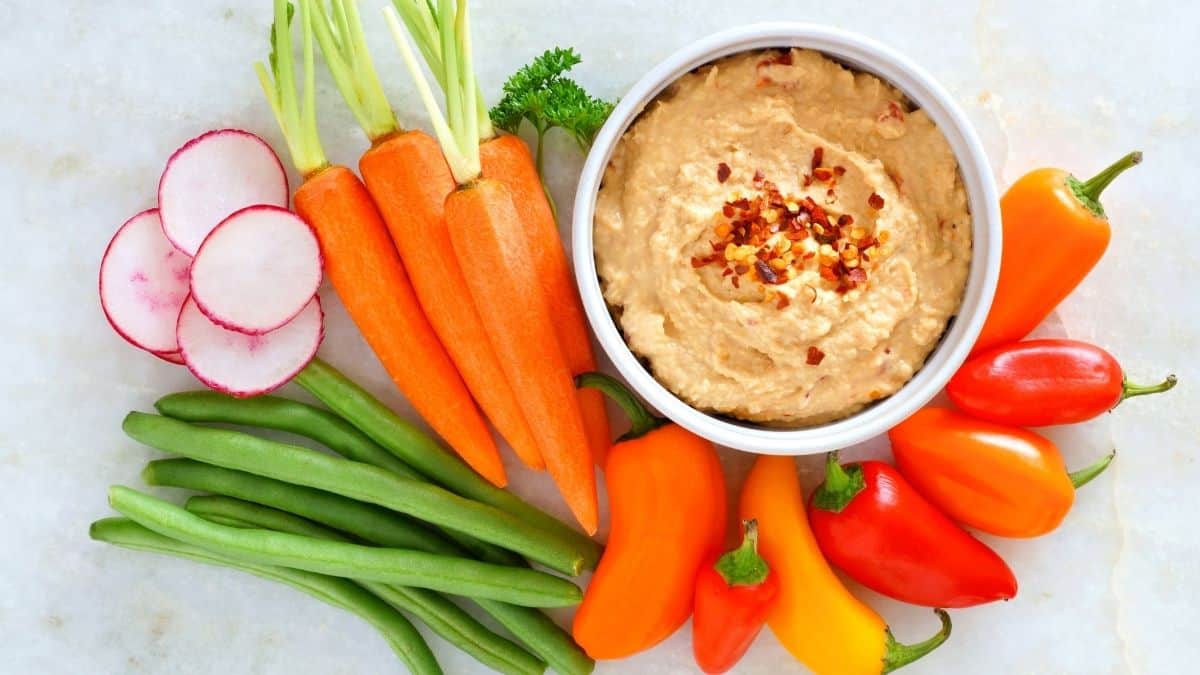 Pairing Protein With Vitamin C Can Be Key
Consuming collagen (a protein) with vitamin C (found in fruits) is important in synthesis of collagen in our bodies during times of illness or body composition for performance.
Consuming vitamin C with iron (found in poultry, meat, and fish) can also help with iron absorption. We need iron to help with our oxygen distribution across our body, among many tasks!
Additionally, like we already mentioned, adding protein and fat to carbohydrates for those with hormonal disorders such as diabetes (Type I or Type II) and polycystic ovary syndrome (PCOS) eating carbohydrates paired with fats and protein can be beneficial for improved blood sugar regulation.
Carbs Actually SHOULD Be Consumed At Most Meals
It's important for us to get adequate carbohydrates steadily throughout the day, not just once or twice. Carbs are our brains preferred energy course and avoiding carbs at meals likely leads you to feel unsatisfied. This is why when you eat a giant plate of cauliflower rice you likely wind up in the pantry looking for something to "hit the spot". Instead, eat the carbs AND the protein.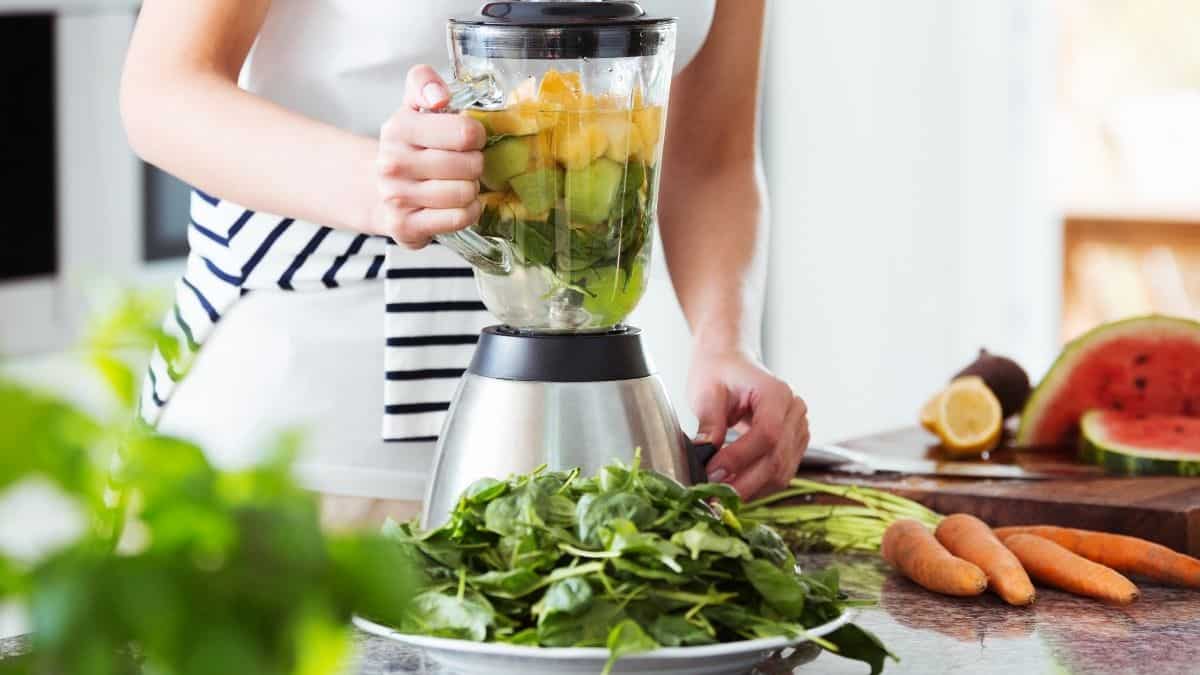 So, Are Food Combining Charts Bogus?
Short answer: Yes.
Now that I think about it, this is about as bogus as saying you shouldn't eat something sweet with something savory because your body just can't freaking handle it!
You know the playful joke that 'the devil works hard, but Kris Jenner works harder'? Let's change that to: The devil works hard, but diet culture works even harder.
Food combining (like the facts we discussed above) is an important part of gentle nutrition for your health & performance goals, though the 'food combining diet' will not help you reach those goals. Nor is it even healthy!
Diet culture hidden in a scientific sounding solution of the 'food combining diet' fuels off of fear mongering, preys on our insecurities, and manifests the lie that we can control all aspects of our body through dieting and excessive exercise, all to turn a profit.
What we do know is that food combining with gentle nutrition knowledge fuels us to go about our day and maximize how we feel. Combining foods under this definition is smart and something we should do to make us feel good!
My Final Advice
I actually would recommend trying to pair carbs, fat and protein together. This is typically the most satisfying (nutritionally and pleasure wise) way to form a meal. Example: Pair a little pesto (fat) to some pasta (carb) and add grilled chicken (protein)
If you're wanting to play around more with pairing different foods together and seeing which keep you satisfied longer checkout my blog post on the food and mood journal. This is what I teach The SociEATy members to use in order to implement gentle nutrition!
Do you have any experience with food combining charts? Have you heard another other bogus health claims about it? Comment below and let me know!
Other Blog Posts You Might Like:
XOXO
-Colleen
This blog post was written by Colleen Christensen, RD and researched and written with the help of Amy Sharn, MS, RDN, LD.