Hormone health is a huge buzzword right now, but for good reason! We know that the health of our hormones is directly tied to our overall health and wellness. In this post we'll go over what hormones are, what they do, how to know if yours are imbalanced and how to balance hormones naturally.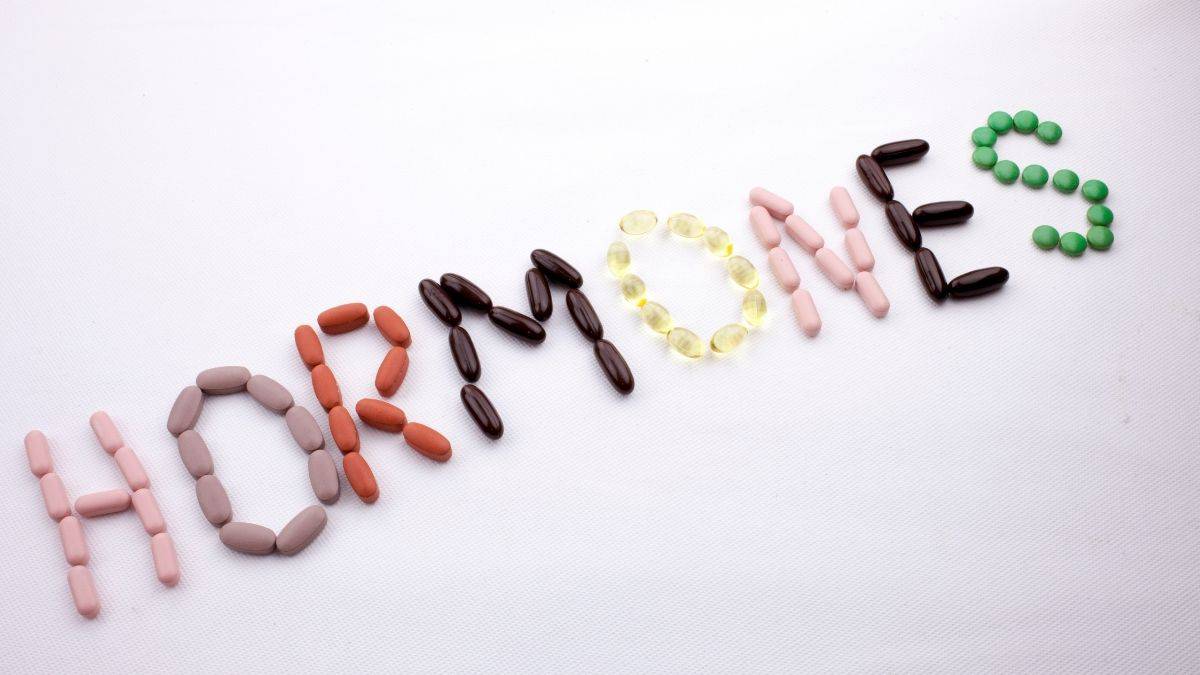 What Are Hormones?
The endocrine system is an important component of our body that helps regulate our body's functions and helps us maintain homeostasis. Homeostasis is our set point, or basically what our body is always working to maintain. It is the body's "happy place" if you will, where it functions optimally.
Hormones are chemical messengers that are produced by the endocrine system. They regulate growth and development, metabolism, reproduction, and contribute to the overall steady maintenance of our body.
Some examples of hormones you may have heard of are estrogen, progesterone, cortisol, insulin, thyroid hormone, ghrelin, leptin, and so much more.
Here is a brief overview of some of the common hormones & their most common functions: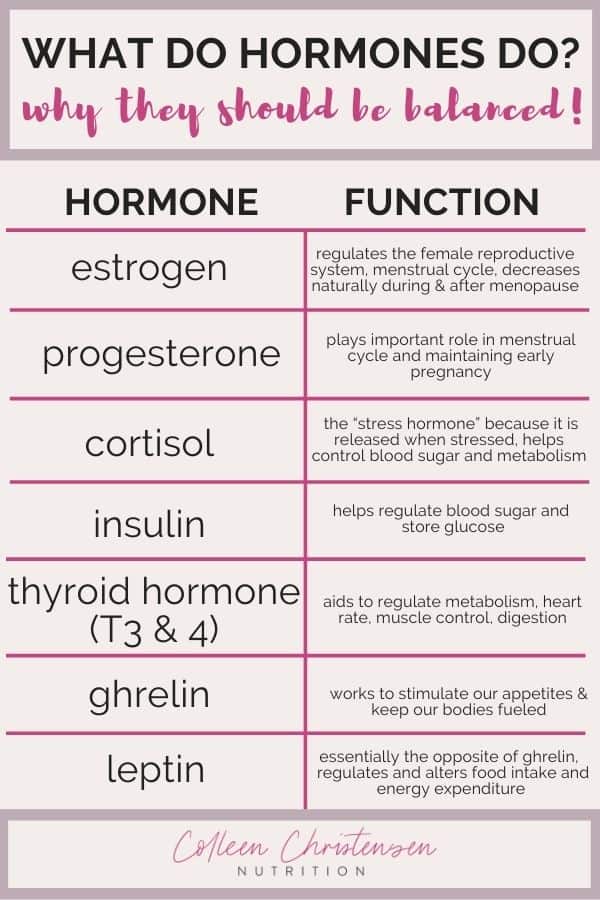 *This is not an exhaustive list, just a portion of the many hormones in our body
Why Is Hormone Balance Important?
In order for our body to function properly and stay in homeostasis, our hormones have to be tightly regulated. Most of our body's functions are controlled by these hormones and they depend upon one another to get their job done. Any slight imbalance can cause some problems.
Think of the endocrine system and hormones as a football team; if one player gets injured or has to leave the field, it's going to hinder the other players and make the overall goal harder to complete.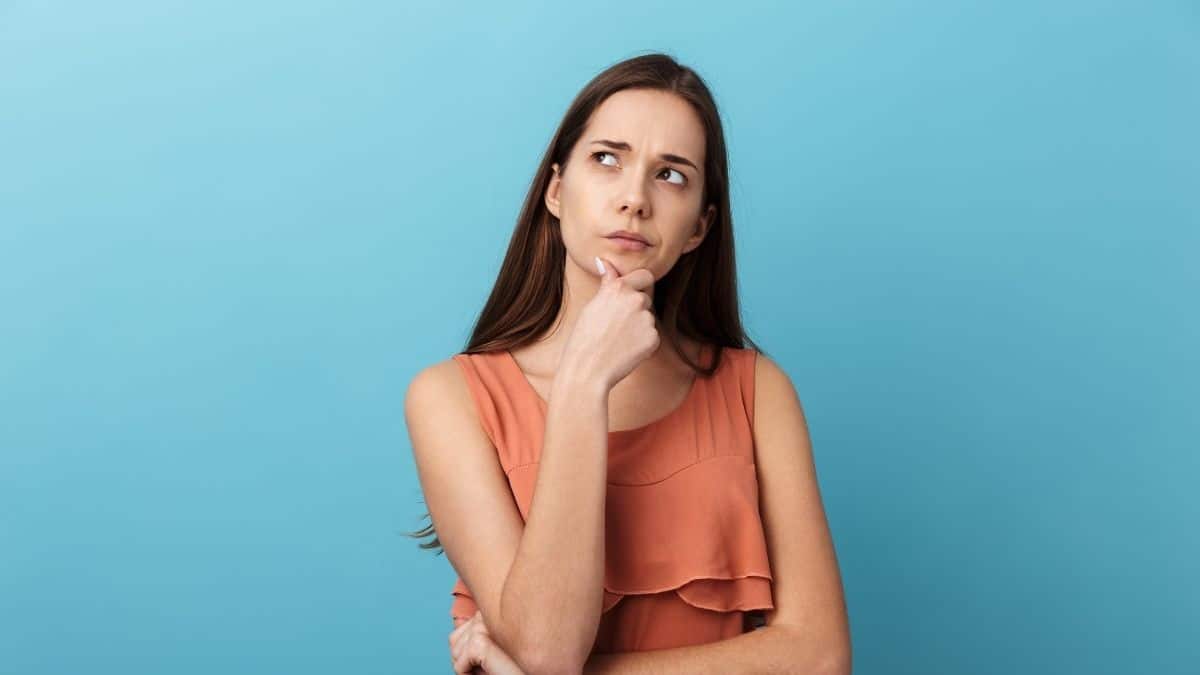 What Are Symptoms Of Hormone Imbalance?
The symptoms of hormonal imbalance can vary greatly, usually depending on the root cause of the issue. Typically, the causes of this imbalance are either hypersecretion or hyposecretion of hormones. In other words, too much or too little.
In general, symptoms of a hormonal imbalance could be:
Deviation from one's set point weight
Fatigue
Muscle weakness
Frequent urination
Unexplained weight loss
Negative impacts on heart health
Thinning hair
Changes in sex drive
Sweating
Irregular menstrual cycles
Infertility & miscarriages
Ovarian cysts
Miscarriage
Plus so much more!
Let's take a closer look at a few of these and chat about some of the most common hormone imbalances and what happens:
Cortisol Imbalance
Cortisol, as mentioned above, can control metabolism, blood sugar, and can even influence blood pressure. If cortisol is too high, you might experience weight gain, high blood pressure, a flushed face, skin changes, mood swings, and more. High cortisol can be caused by many things, such as a tumor or a new medication. If high cortisol levels persist, it can result in decreased sex drive and an irregular period.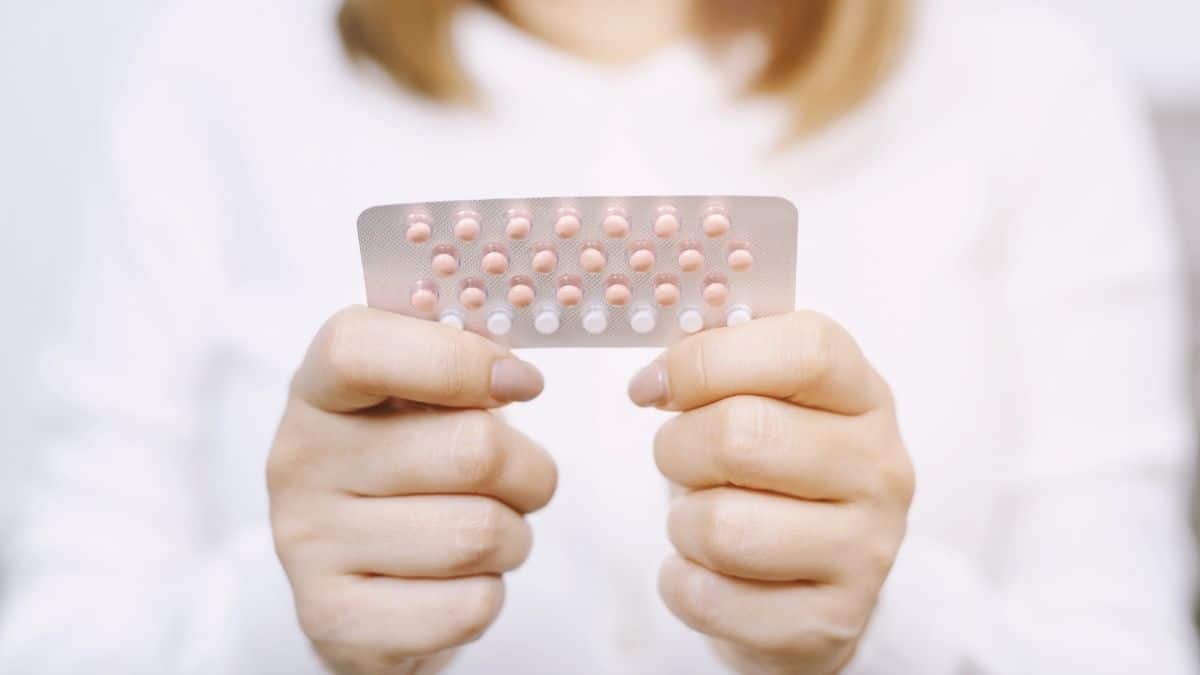 Estrogen Imbalance
Both men and women have estrogen, but it is much higher in women. High estrogen levels can sometimes develop on their own, but sometimes it could be from taking certain medications. If estrogen is too high, you might experience bloating, decreased sex drive, irregular periods (heavy, missed, stopped altogether), mood swings, trouble sleeping, and more.
High estrogen can then impact other hormones, causing estrogen dominance. One might find that other hormones lower, such as testosterone and/or progesterone.
Low estrogen might cause irregular periods, hot flashes, decreased sex drive, and more. This is commonly caused by dieting and excessive exercise, but it may also be caused by things like genetics, autoimmune disease, etc.
It is important to remember that estrogen levels fluctuate throughout our lives; it increases at the start of puberty, stays relatively stable throughout most of adulthood, then decreases at the time of menopause.
Even during our menstrual cycle, our hormones can fluctuate, this is normal. I talk more about the fluctations of our hormones in my post where I talk about 7 foods to eat on your period. However, when we are talking about high and low levels in terms of imbalance, we are talking more long term.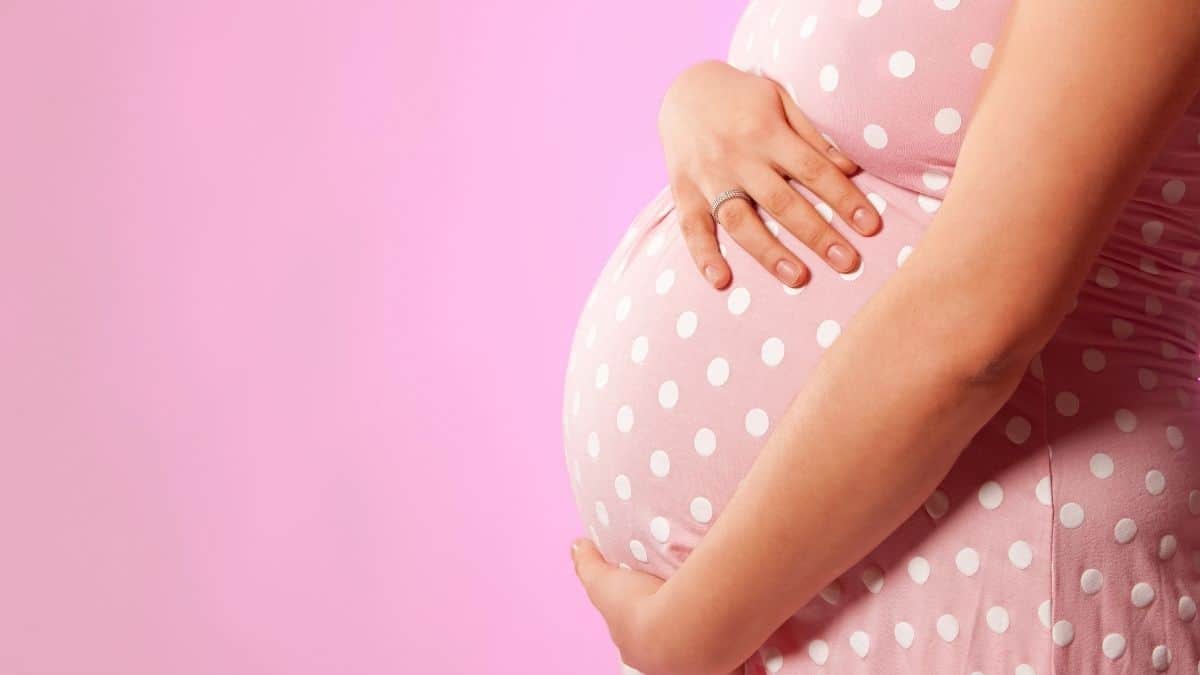 Progesterone Imbalance
Progesterone levels will normally rise during pregnancy, as this is the hormone that helps to maintain pregnancy. However, progesterone levels can be throw out of whack for a variety of other reasons such as high estrogen (may lower progesterone in relation, like I mentioned, causing estrogen dominance) as well as high cortisol (stress) can lower progesterone. High levels may be associated with things like congenital conditions or if you're pregnant (since this is what helps you STAY pregnant).
Another reason for low progesterone levels is that you're not ovulating. If you're not ovulating (releasing an egg from your ovaries for a possible pregnancy) there is really no need for progesterone (which works to keep a pregnancy) right? The key here is to fix the cause of not ovulating, not just supplementing the progesterone.
If you find that you're not getting a normal cycle it may be a sign that your hormones are off due to anovulation (not ovulating) be sure to checkout my post on how to get your period back and have normal cycle. It will give you all of the details on how to get a regular, healthy menstrual cycle!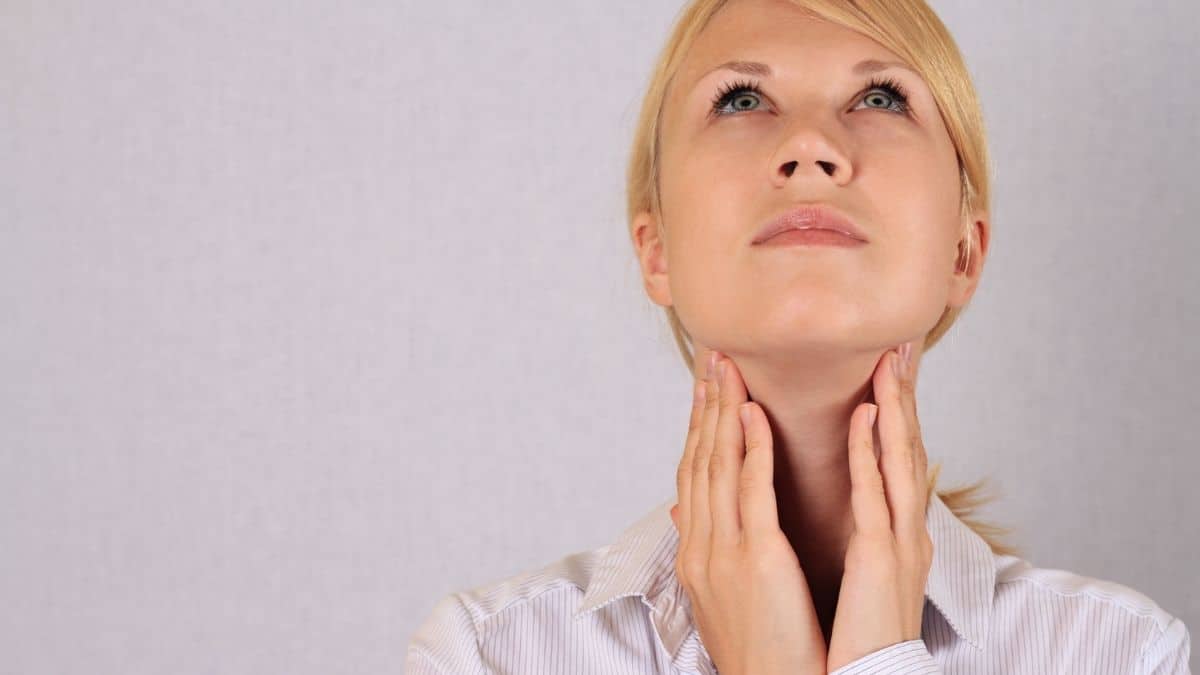 Thyroid Imbalance
When it comes to the thyroid both hyperactive (high thyroid hormone) and hypoactive (low thyroid hormone) are possible. Women may be more likely than men to experience thyroid imbalance as it does also help to regulate the menstrual cycle.
Thyroid imbalance could be a result of many things, as with all hormonal imbalances, ranging from things like autoimmune conditions to dietary influences.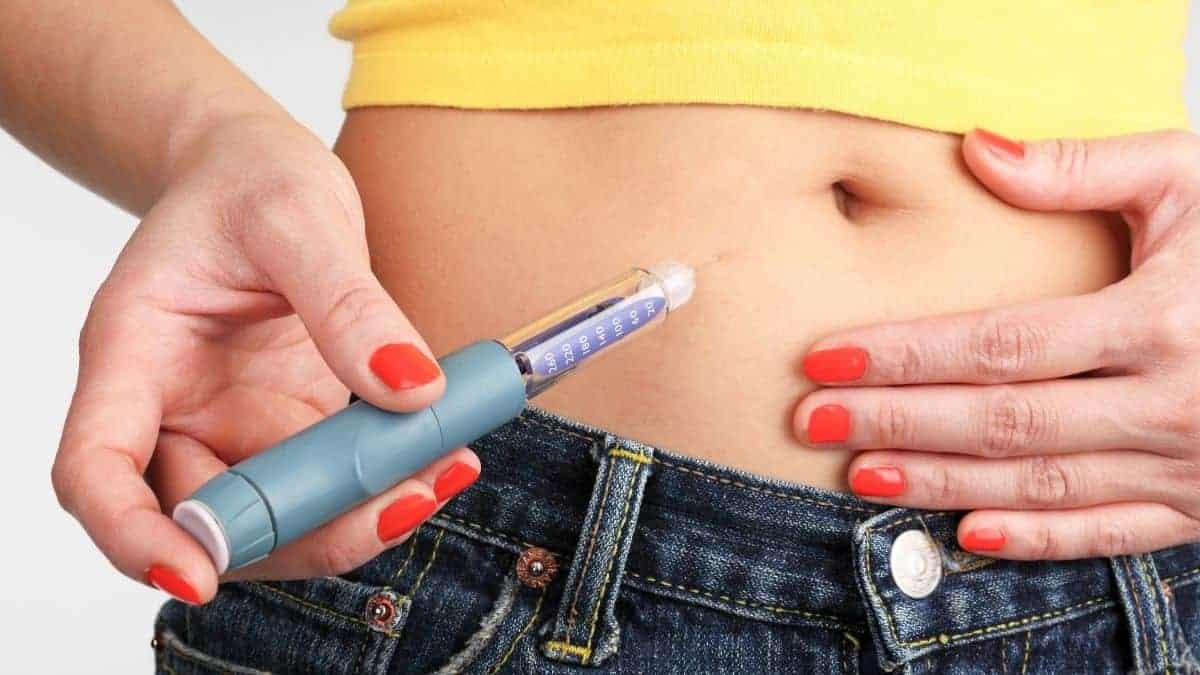 Insulin Imbalance
When we think of insulin imbalance a lot of times we think this is just diabetes. And while, yes, diabetes does deal with the hormone insulin, that isn't where it stops.
Insulin imbalance can be caused by the foods we eat (consuming a diet mainly consisting of simple carbohydrates), poor sleep hygiene, and so much more.
Leptin Sensitivity
Leptin is known as the "fullness hormone" and helps to regulate our energy intake, as I mentioned earlier. Leptin levels are low when your body needs energy, signaling hunger. And the opposite is true also, leptin levels rise as you consume more food, which is how your body regulates your energy intake. It also rises with the amount of fat cells on your body.
I talk about the topic of leptin resistance in my blog post on how to stop eating when you're full & satisfied, but leptin can be influenced by several things, such as weight loss. Weight loss can decrease the amount of leptin in the body. This may contribute to the fact that we see so many diets fail, resulting in actually increasing weight in the long run.
This decreased leptin occurs as the body starts to notice "Hey… I'm not getting enough energy… something is wrong…" So, it tries to fix it by decreasing your amount of fullness hormone, leptin, in order to drive you to give it more energy.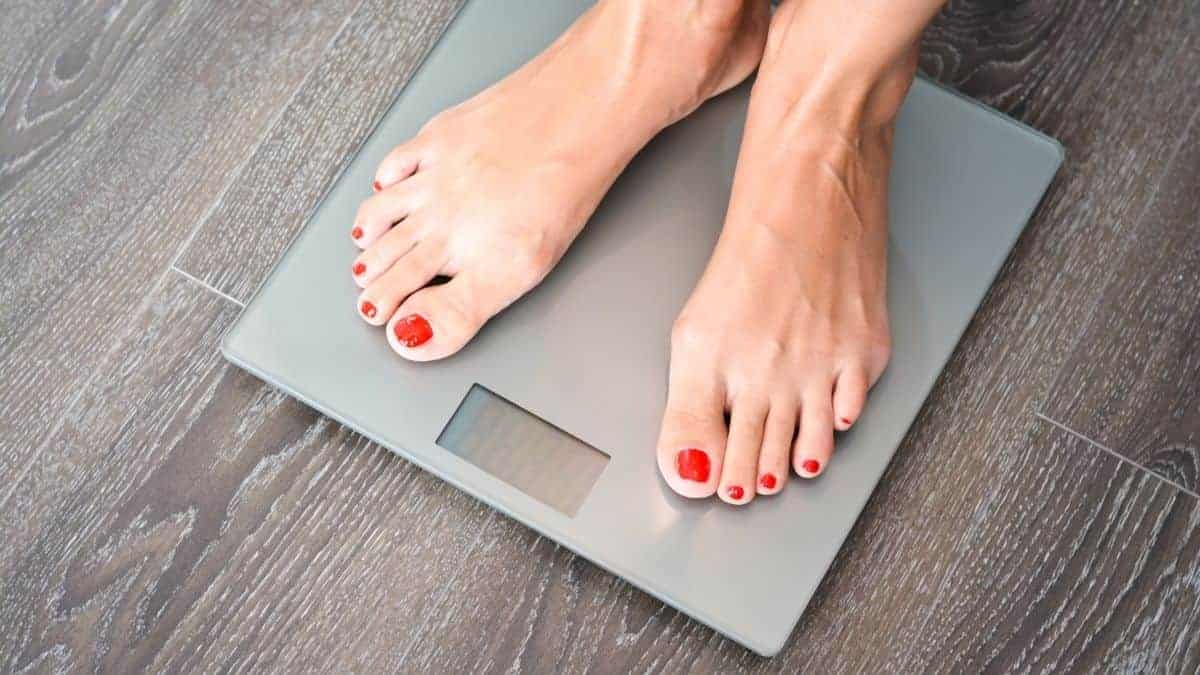 And while you might think that those who have more fat on their bodies would have high leptin levels and therefore lower appetites, that's not always the case. One can also develop leptin resistance, meaning that even though their fat cells are producing leptin, the message leptin is saying of "Hey, I'm full now!" isn't being accurately interpreted by the body.
More research needs to be done on this area of leptin resistance. However I think the biggest impact that we can have in order to stop this phenomenon from happening is to end dieting and restrictive tendencies, as we know this leads to weight gain, which means more fat cells, which may mean higher likelihood of leptin sensitivity happening. You can also incorporate gentle nutrition and exercise (exercise decreases circulating leptin levels) to help improve leptin sensitivity.
I'd suggest giving my blog post on the set point weight theory a read if you're wondering more about the topic of weight. Also, my post on wanting weight loss and intuitive eating will be very helpful!
As you can tell, our endocrine system is extremely complex! Other factors that affect hormone levels are related to lifestyle, such as the amount and intensity of exercise and our diet/nutritional status.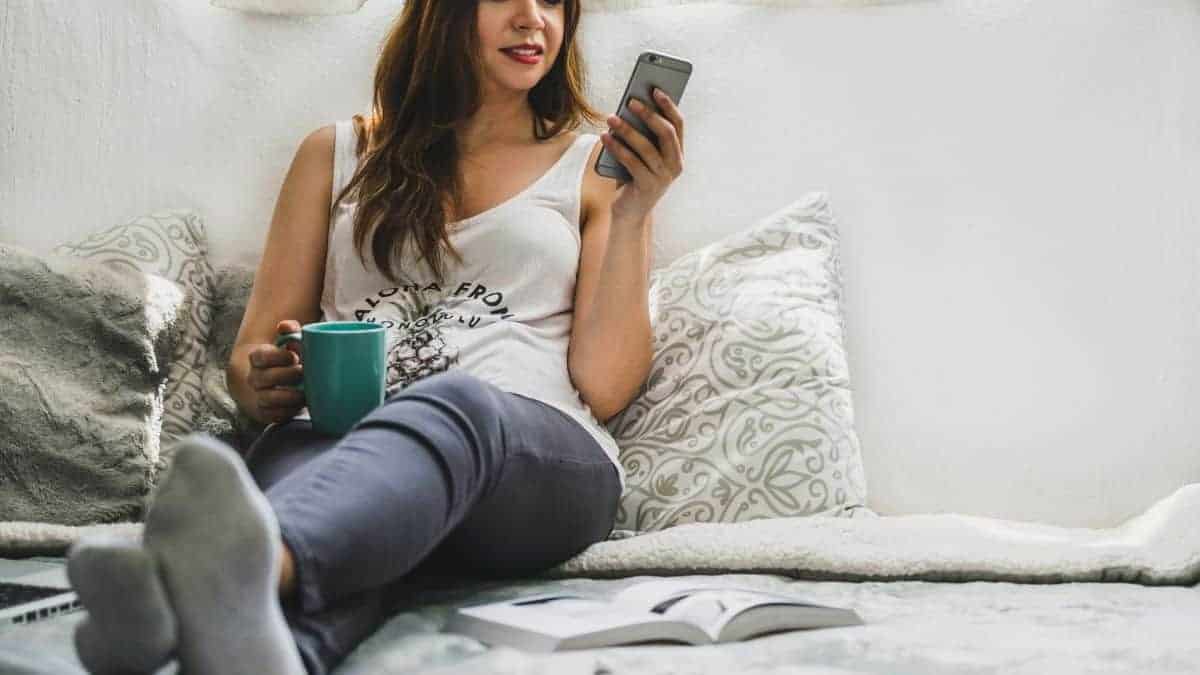 Can I Check My Hormone Levels At Home?
You might be wondering how you can check for your hormone levels in the comfort of your own home. For starters, there are various tests that are typically run in order to diagnose a hormone imbalance. The type of test depends on the issue, concerns, or the symptoms you are experiencing. For example, if you're having issues with hot flashes or irregular periods, then your estrogen and progesterone might be checked. On the other end, if you're feeling fatigued and your weight is fluctuating, your thyroid might be checked.
Now, you're not expected to know what tests need to be run depending on your symptoms unless you've gone to school for that and have become, say, a doctor. And I'm not talking about Doctor Google! That is why we have medical professionals in the first place.
There are some companies and websites that do offer in-home testing. They take your samples, then return a report of your results. However, these tests might not be as beneficial for a few reasons.
Firstly, using in-home tests requires you to know what you're in need of testing. Typically a healthcare provider will take on the task of figuring out the right answer to this for you, so you aren't just shooting in the dark.
Secondly, another downside could be receiving an in-home testing report, then not having any direction or healthcare professionals to speak to. Medical tests need interpretation, it's not always as easy as looking at a result and having a cut-and-dry answer. It's the medical providers job to guide you. They have years of studying under their belt that allows them to be. qualified to do this.
Like I said, there is so much more to you than just data and results! A healthcare professional not only evaluates your lab results, but they also consider your medical history and all the things that make you unique.
If you are experiencing symptoms, the best and safest route is to visit your doctor and share your concerns You and your physician can discuss symptoms and ultimately decide on the best option for you. These tests can range from a blood test to an ultrasound, saliva test, X-ray, MRI, and more. Make sure you advocate for yourself and explain your symptoms to your best ability.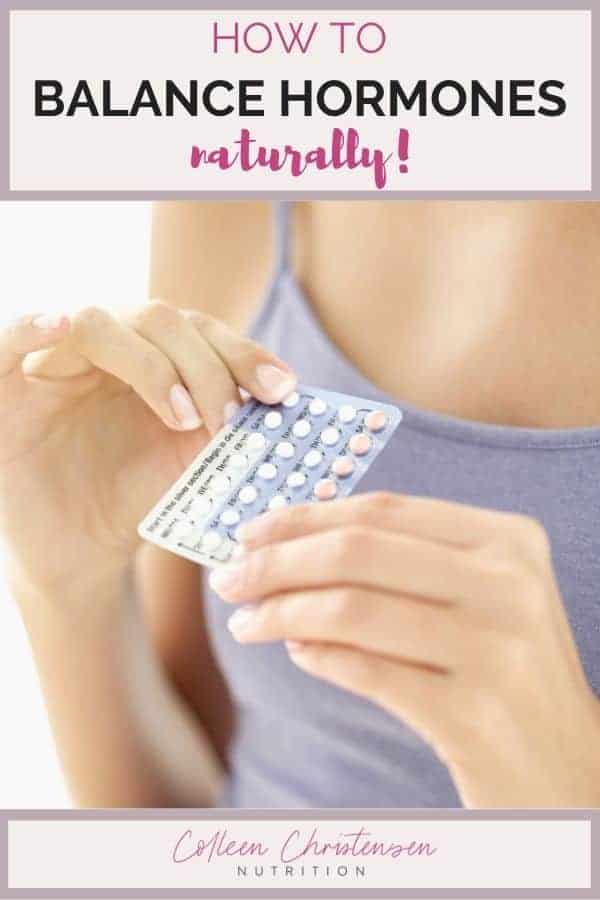 How To Balance Hormones
Depending on your test results, symptoms and severity, you and your doctor can discuss the best option for you. For more extreme cases, medications or hormone replacement therapy could be an option. It's important to remember how complex our bodies are; treating one hormone or issue might affect another. You and your team of healthcare professionals can decide on the best possible care for YOU.
However, in some cases is possible to implement lifestyle changes to help hormone imbalance, which might be the first step before the aforementioned options are attempted. Here are a few key things to try to naturally balance hormones:
Getting Regular, Moderate Intensity Exercise
Regular exercise has so many benefits such as reducing stress (and therefor lowering cortisol levels), reducing high estrogen levels, etc.
Take note, however, that too much of a good thing… in this case exercise.. is just too much of a good thing. Excessive exercise can have a negative affect on your hormones, especially increasing cortisol.
Excessive exercise can also cause the body to be in a calorie deficit, which is no good for our hormones. If our bodies sense that energy is scarce (such as burning too many calories exercising and not replacing those calories via food) there won't be any extra energy to go towards actually MAKING hormones. Yes, our bodies need to make these hormones, they don't just pop out of thin air!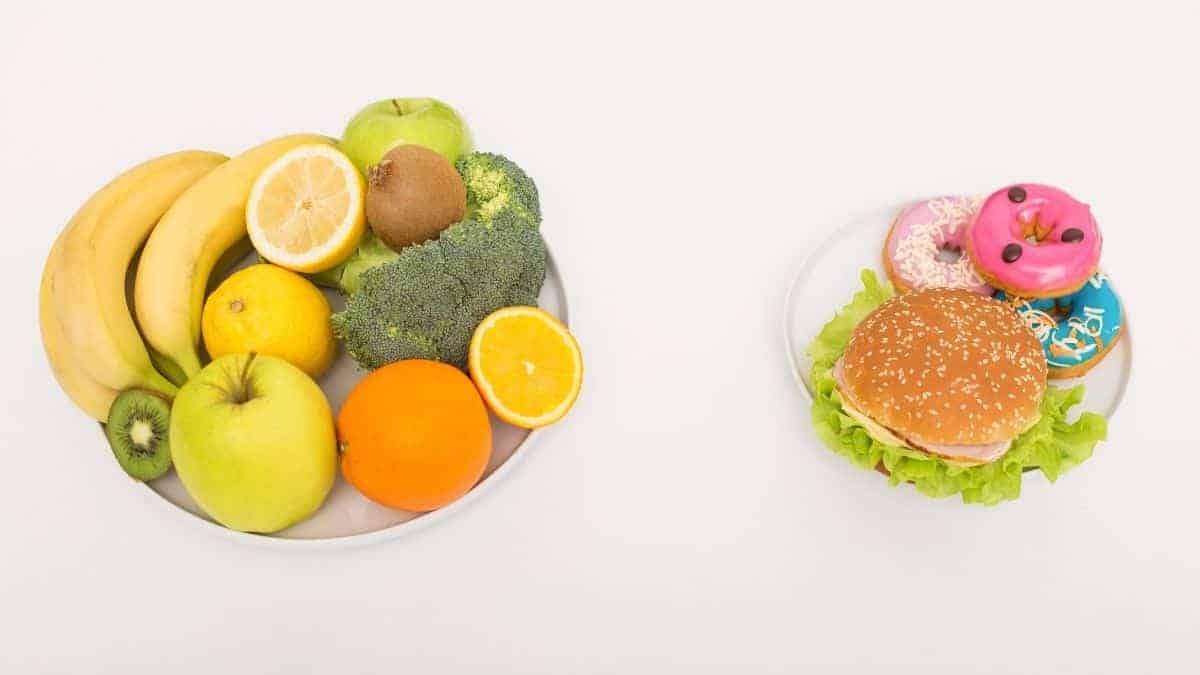 Eating A Well-Balanced Diet
When it comes to eating a diet to balance hormones you first need to be eating ENOUGH. Like I said about burning too many calories exercising, if you don't take in enough energy hormone's can't be properly made. One study suggests that low-calorie dieting actually increases cortisol levels, a.k.a the "stress hormone" which as we've reference multiple times in this post causes a slew of other hormone issues.
Additionally, being too restrictive with your diet can cause a negative impact on your hormones. Including health promoting fats in your diet can be helpful to make hormones and also aid in their functioning. Try adding things like avocado, flaxseed, or fatty fish (like salmon!) into your meal routine.
When it comes to what NOT to eat, I'm a fan of gentle nutrition. Things like saturated and trans fats (commonly found in foods deemed "bad" by diet culture like cakes, cookies, candy bars, fast food, etc) may have a negative effect on hormones. However, we want to avoid being too strict, remember? Being too strict with food can also cause increased stress & therefor cortisol levels- no. bueno for hormones! This is where gentle nutrition comes in.
Essentially, with gentle nutrition you want to begin to notice the way foods make you FEEL to help guide your food choices. It also takes both mental and physical health into account.
For instance, say you reallllly want a cookie. Denying yourself that cookie may lead to increased stress/cortisol, in addition to an increased chance of eating those cookies in excess (binge like style) later on. The healthiest thing you might do in that instance is to EAT THE COOKIE!
Essentially, this is intuitive eating. It's such a drastic change from typical diets that we're used to following, I know. This is why I created The SociEATy to help teach you how to listen to your body, make peace with food, stop dieting and FINALLY find balance!
Lastly, alcohol can distrust hormone balance, especially when consumed in excess. I have an entire blog post on how to have a healthy relationship with alcohol, so be sure to check that our if you love yourself a glass of wine, cold beer or delish cocktail!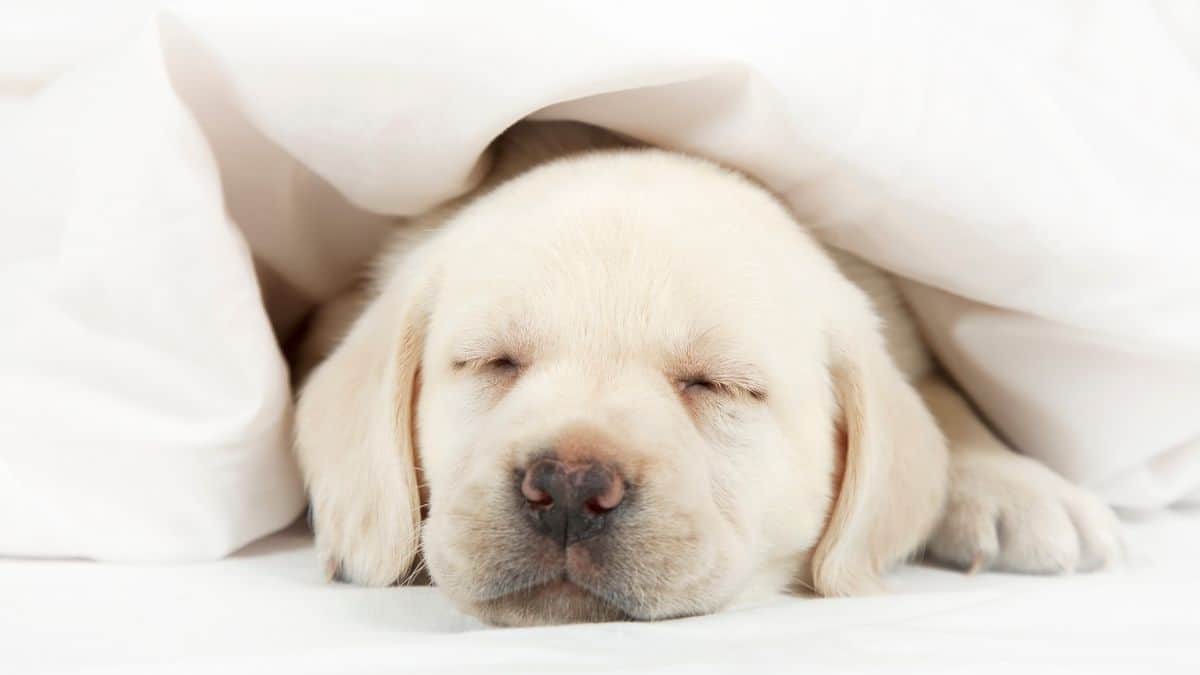 Developing Healthy Sleep Habits
Decreased quality of sleep may also cause hormonal imbalances. Hormones such as cortisol, leptin, and ghrelin are been shown to be highly correlated with our sleep and circadian rhythm.
Here are a few tips to try to increase your quality of sleep as a way to help balance hormones:
Limit blue light exposure at night. Blue light has been shown to suppress melatonin up to 2x that of non-blue light. Avoid your phone ideally 2 hours (or try for 1) before bed, wear blue light blocking glasses, and you can also increase your light exposure to bright lights during the day to help you sleep at night.
Get enough vitamin D. There may be an association between low vitamin D levels and poor quality of sleep. You can get vitamin D from the sunlight, vitamin D can be increase through intake of foods such as salmon, eggs or fortified foods, it can also be taken in supplement form if needed.
Create an exercise routine for better sleep. There is really a bi-directional relationship here, meaning one will help the other and vice versa. Exercise has a long standing of being tied to improved sleep, specifically moderate intensity exercise. On the flip side, when you're rested you're more likely to exercise because..well… you have energy! Win-win.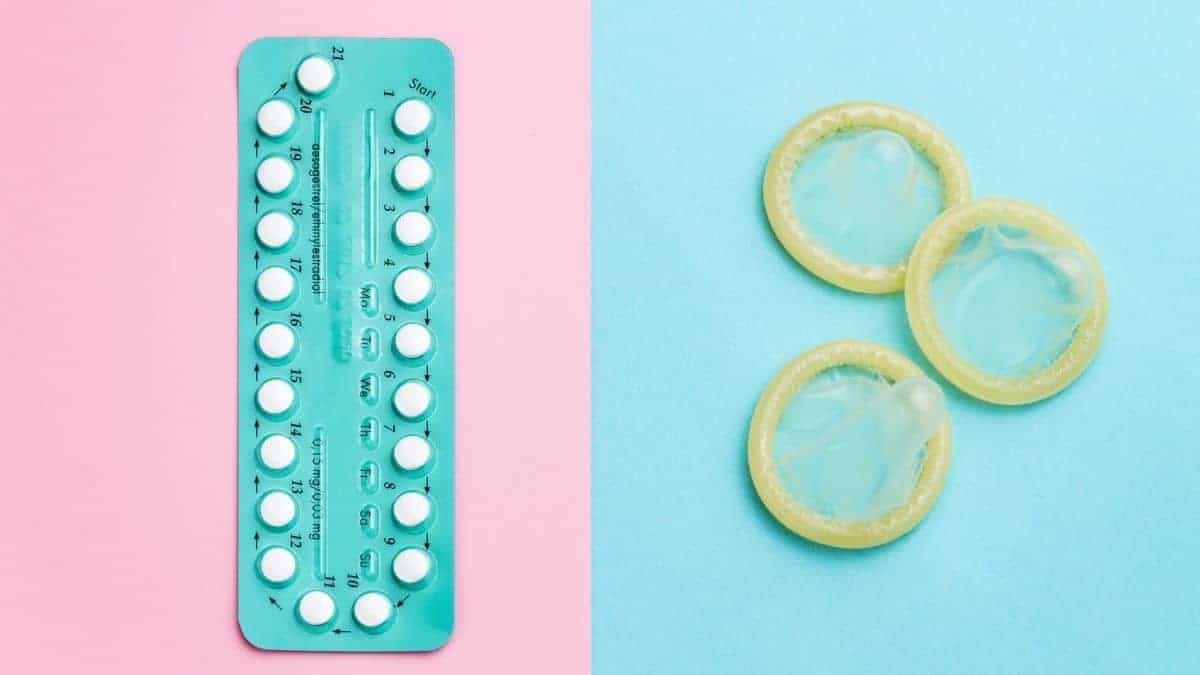 Evaluating Your Hormonal Birth Control
Essentially, hormonal birth control is what it sounds like: hormones. If you're looking to balance your hormones naturally you may want to look into the type of birth control you're using and opt for a hormone-free option. This is totally a personal choice and I'm not advocating one way or another, I just feel it's important to bring up here.
Sometimes, when you're taking hormonal birth control it can "cover up" underlying issues. Even if you're bleeding each month while taking the pill you may not actually be getting a regular cycle.
The way many hormonal birth controls work is that they provide you high levels of estrogen on the active pill days, then that week of inactive pills (sugar pills) causes a steep decline in estrogen, which causes what is called a "with-drawl bleed". This is why many times women go off of the pill only to find out they're not getting a regular period, like they thought.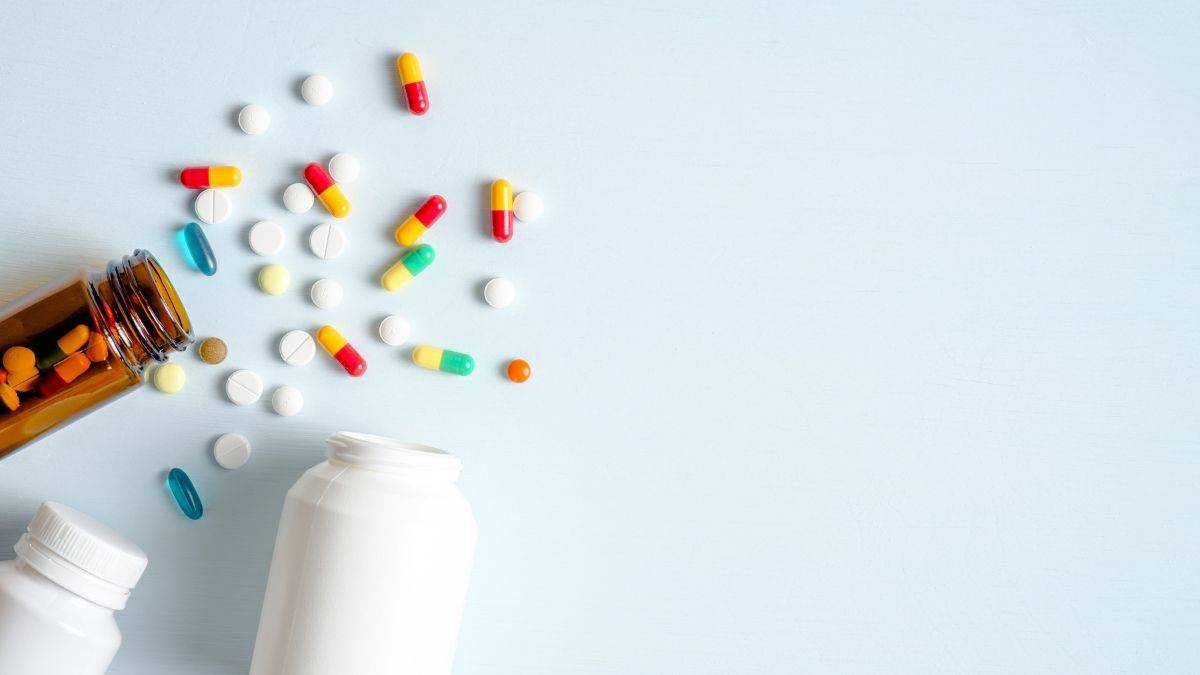 Do I Need Supplements For Hormone Balance?
It's important to keep in mind that supplements are not regulated by the FDA. In other words, they are not monitored for safety and effectiveness. Like many things in life, there is not always an easy, quick solution. The same can apply for hormone balance and supplements. The research on supplements for hormone balance is rather limited. One supplement could work for your friend, but it might not work for you. If you're considering using supplements, a general rule is to evaluate your diet first.
Supplements are intended to supplement the diet. In other words, make any necessary changes to your diet before reaching for supplements.
One other thing I want to reiterate is that, like we talked about earlier, you have to truly get to the root cause of WHY a hormone is low. For example, many women may be tested for progesterone and find out it's low. This does not necessarily mean progesterone supplementation will help. If progesterone is low due to a woman not ovulating, that progesterone supplementation won't "fix" anything. Unfortunately, this exact situation happens all too frequently.
Actually, progesterone supplementation may further prevent ovulation from happening, if it isn't happening. This is said to be because it prevents the hormones needed to actually get a follicle growing, since a rise in progesterone is naturally supposed to happen AFTER that.
I highly recommend reading the book No Period Now What if you're concerned specifically about your female reproductive hormones.
If you do choose to use a supplement, always talk with your doctor and check that it meets the standards of a third-party certification company such as Consumer Lab, NSF International, and USP. Finally, it's always a good idea to have a discussion with a dietitian or your physician before starting anything new.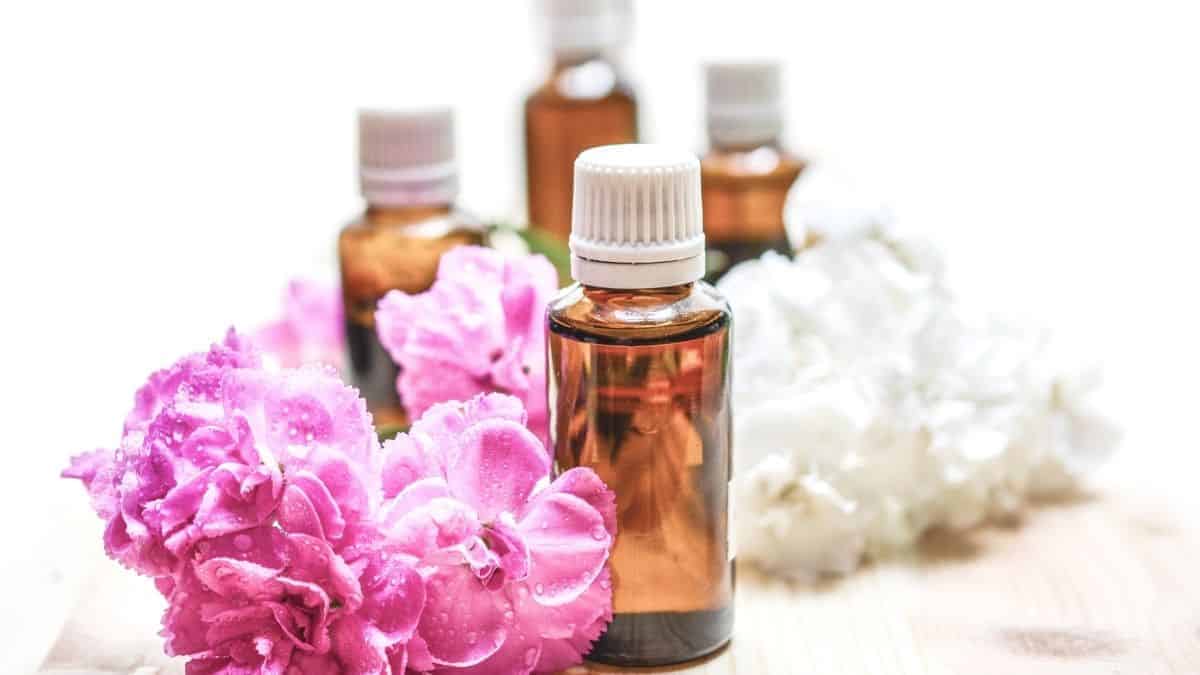 What About Using Essential Oils For How To Balance Hormones?
Essential oils are plant extracts that have been processed to capture the fragrance that the plant produces. These oils can be used for a variety of things, but they are most commonly used in aromatherapy. Many people claim that essential oils can cure diseases, but the research is extremely limited, and results from human clinical trials are mixed.
I believe that the reason essential oils are used to aide hormone balance is due mostly to aromatherapy. Studies have been done on inhalation of essential oils such as lavender and rosemary finding that they decreased cortisol. As we've already established, high cortisol can be linked to other hormonal imbalances, so improving stress regulations and cortisol levels can be beneficial.
If you choose to use essential oils for any reason, make sure you are choosing good quality oils and avoid ingesting them. Much like supplements, essential oils are not regulated. Before purchasing and using, assess the quality, purity, and reputation of the oil and brand. Lastly, remember that natural does not always equal safe.
A Final Note On How To Balance Hormones
As you can see, hormone balance is SUPER complex! What fun would that be if it was straight forward?! Just kidding. I wish it were that way! I really do think that a lot of hormonal imbalance is caused not necessarily by these crazy phenomenons, but truly by simple lifestyle factors such as overcomplicating nutrition and exercise.
Leave a comment below with your thoughts and if there are any of these tips that you're going to implement!
XOXO
-Colleen
Want more blog posts like this one? You might like these: