Magical elixir…or popular hype? With so many products to choose from, is Athletic Greens worth it? In this blog post, I'll walk you through what this popular greens powder is, what claims are made about it, and what evidence there is to back (or refute) them.
As with most things, there is nuance to explore. And the right answer for you might be different from some chick on TikTok – that's totally OK.
And if you're new here – welcome! I'm Colleen. I approach eating from an Intuitive Eating perspective; this makes me different from what you might expect from other Registered Dietitians. I'm here to lay out the facts so that you can make the best choice for you.
Athletic Greens® is one of many options for greens powders available for purchase. This blog post is a review of the Athletic Greens brand powder specifically, although some of my general feedback is applicable to any greens powder.
Let's dive in: what is this product?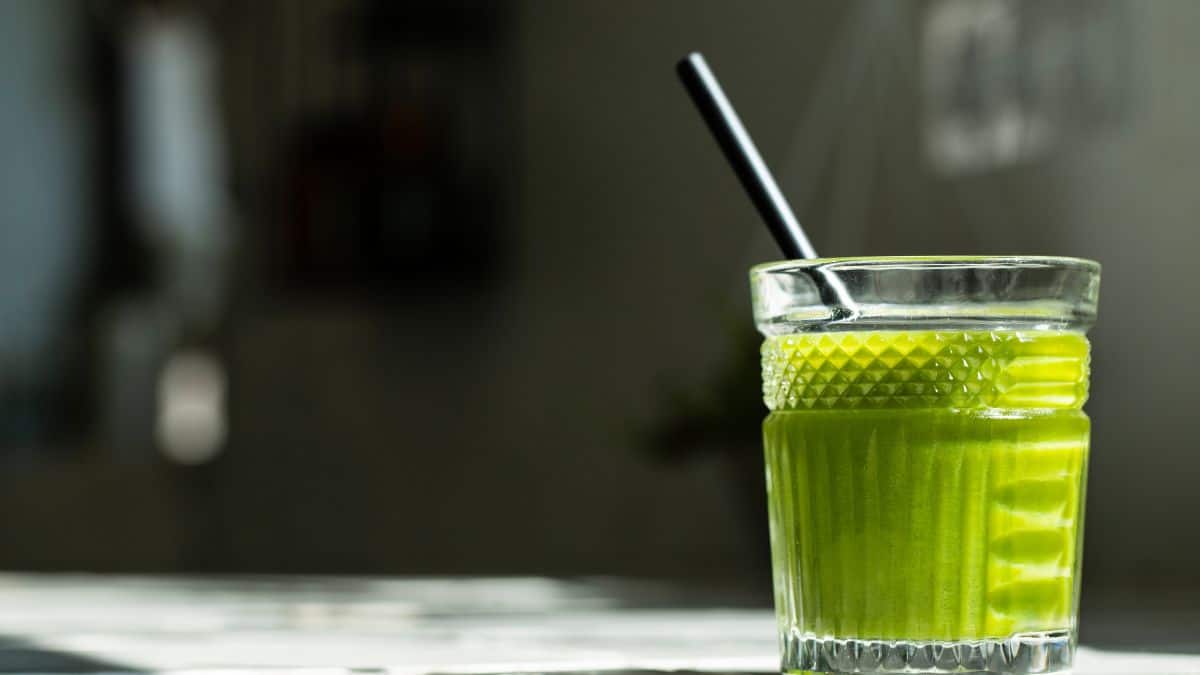 What are Athletic Greens?
Athletic Greens is a wildly popular powdered green supplement. It is available for purchase online and is shipped directly to your door. Athletic Greens has done a small rebrand and now refers to its main product as "AG1". But since most people are still saying the full "Athletic Greens" in their videos and blogs, I'll use the OG title in this blog post.
Athletic Greens is popular amongst athletes and health gurus alike and there are a LOT of claims made about its potential benefits. Some are valid and some are overblown.
Stick with me: I'll explain everything
First off: how to add to cart?
Where to buy Athletic Greens?
Athletic Greens is available for purchase directly through the company website.
You can get a big bag of a one-month supply (assuming that you're taking the powder daily). You also have the option to purchase individual packets, which may be more convenient to take while traveling or to pack for work.
You can also purchase this via Amazon prime, but it is more expensive.
How to use this green powder
The most basic recipe is to mix one scoop of the Athletic Greens powder with 8 ounces of water.
Mix, mix, mix, and then bottoms up.
Alternatively, you can mix your daily dose of Athletic Greens with your smoothie, protein shake, yogurt, or any other liquid.
The website suggests using cold water and taking the drink on an empty stomach.
How does AG1 taste?
So, how does Athletic Greens taste?
This is a bit subjective, but a lot of folks agree that the powder does have a bit of a gritty texture, even when dissolved in water. This may or may not be a deal breaker for you. Personally, I didn't notice this too much. Everyone is different!
The flavor is mildly sweet, with a hint of pineapple and vanilla. Tastewise it is totally tolerable in my opinion but it does have a bit of a "healthy" taste to it… you know what I'm talkin' about! This isn't something that bugged me personally. But it might not be your thang.
Will you like it? You'll have to try it to find out.
As an Intuitive Eater, I never recommend that you force yourself to eat (or drink) something that you don't like. Any nutrient is available in more than one food, so there is ZERO reason to choke something down that ain't your thang.
So if you DON'T like Athletic Greens, skip 'em. You can nourish your own physical health without them.
But if you'd like to read a bit more, I'll go through what nutrients are in this popular product and if they're enough to make a difference in your health.
Overview of nutrients
Athletic Greens is a proprietary blend of 75 ingredients. (Psst: I'll explain exactly what proprietary blend means in a sec – hold tight).
The ingredient list includes a whole lotta stuff. Well, 75 things to be exact. Here are a few of the ingredients that you can find in Athletic Greens:
Vitamins
Athletic Greens contains a long list of vitamins, including:
Folate
Biotin
Pantothenic Acid
Riboflavin (B2)
Thiamine (B1)
Vitamin A
Vitamin B6
Vitamin C
Vitamin E
Vitamin K2
Minerals
Athletic Greens contains several minerals, including:
Calcium
Chromium
Copper
Magnesium
Manganese
Potassium
Selenium
Sodium
Zinc Citrate
Whole foods
Also in each serving of this greens supplement are a list of cool-sounding whole foods, including:
Broccoli Flower
Spinach
Pea protein
Alfalfa
Hawthorn Berry
Lycium Berry
Prebiotics and Probiotics
Athletic Greens include prebiotics (food for the helpful bacteria that helps boost our gut and overall health) and probiotics (the actual living, beneficial bacteria).
Prebiotics
Probiotics
Bifidobacterium Bifidum
Lactobacillus Acidophilus
Adaptogens
Adaptogens are compounds that help our body to recover from the stresses of everyday life. They can help our cells respond, recharge, and recenter after stress, anxiety, and fatigue and are purported to enhance your overall well-being. There is actually some good evidence for some adaptogens when taken in the right amount, the "therapeutic dose".
In Athletic Greens, there are several adaptogens included:
Ashwagandha
Astragalus
Beet Powder
Burdock Root
Chlorella
Dandelion Root
Eleuthero Root
Ginger
Milk thistle
Shiitake Mushroom
Slippery Elm
So, that is a long list of many (but not all) of the 75 ingredients in Athletic Greens.
What are the claims about them, and are they legit? Let's explore that after a look at what "proprietary blend" really means.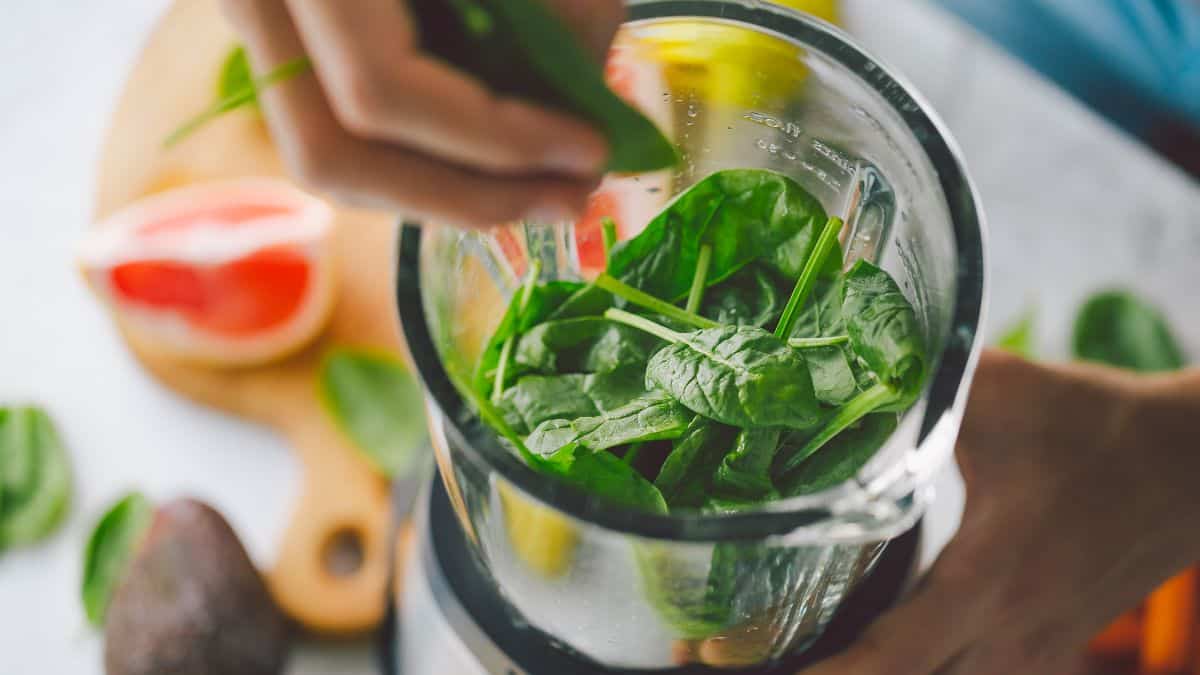 Proprietary blend explained
While it is the law that ingredients in a food or supplement be disclosed, companies may not be super specific about the amounts of ingredients because they're trying to keep their special recipe a secret.
This isn't bad per se, but it makes a difference when I – a registered dietitian – am evaluating something like a jar of spaghetti sauce with a secret recipe vs. a product like Athletic Greens and its health claims. We don't need to know how much basil is in the spaghetti sauce to decide if it is delicious or not.
But with something like Athletic Greens, we need to actually know the amounts of the secret ingredients to see if the product stands up to its claims (such as digestive support or immune support).
Let's explore this for just a moment with something we might drink on a daily basis: coffee.
If your morning is not complete without two cups of coffee, you know that you're not going to feel the same pep in your step or be able to focus on your AM to-do list without that java coursing through your veins. Let's have our morning chat after the coffee, amiright?
Now, let's pretend that a product had a proprietary blend that included coffee and you're going to have it in the morning instead of your usual cuppa Joe. Dun dun dun.
Using this mystery product is going to feel really different if one serving has the equivalent of one measly teaspoon of brewed coffee. Yes, this imaginary product has coffee, but the total amount per serving matters. One teaspoon of coffee isn't gonna cut it when you're used to two cups.
With a proprietary blend, we don't know the total amounts of certain ingredients within the product. And without that intel, we cannot know if the amount of that ingredient is enough to make an impact.
As for Athletic Greens, it has several ingredients that have potential health benefits, but it is tricky to have a clear grasp on if these ingredients have a measurable impact on your health when we don't know the actual dose of them per serving. Make sense?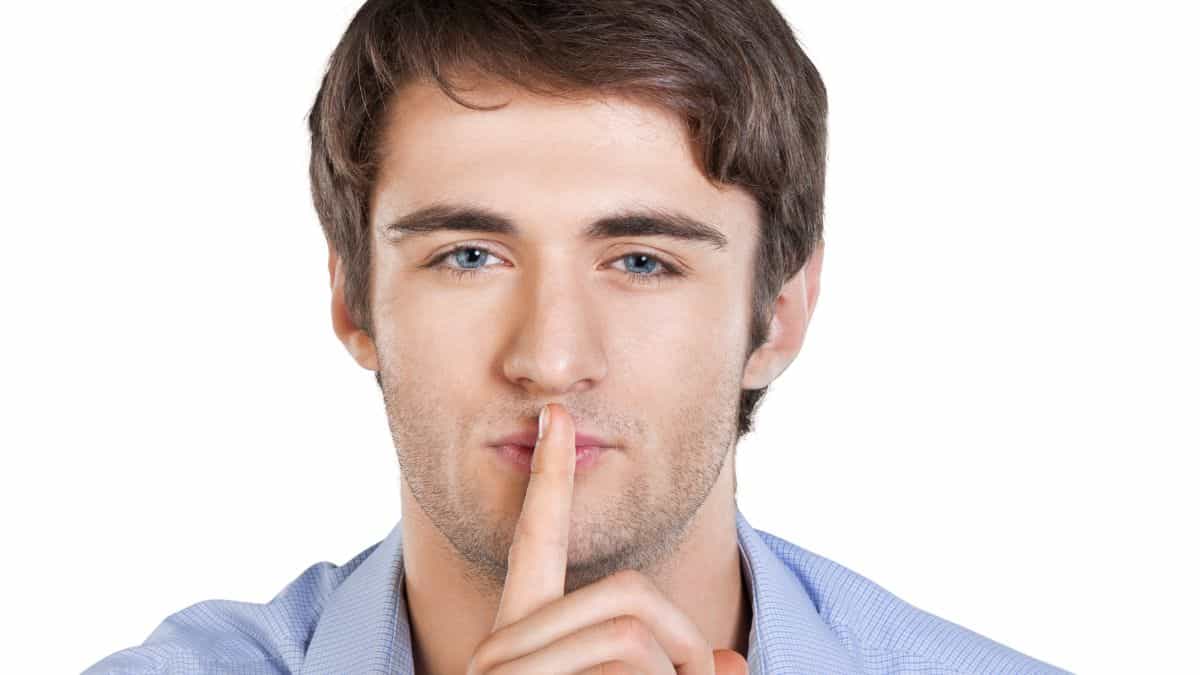 Claims investigated
So here's the thing. There are research studies to back up the benefits of a lot of the ingredients used here in this greens product….but because these blends are proprietary, we don't know if there are enough of these helpful ingredients to actually make a difference.
Remember the coffee example? You and I both know that a teaspoon of coffee in the morning does not a happy gal make.
And while ashwagandha does have a well-researched benefit as an adaptogen, we don't know if Athletic Greens has a wisp or enough to actually make a difference on a daily basis.
More energy
One of the claims of Athletic Greens is that you'll have more energy.
Maybe?
The energy boost is attributed to magnesium, which does play a role in harnessing the energy that you get from your food. And many adults in the US are low in magnesium. Athletic Greens provides 26 mg of magnesium, which represents about 6% of your total needs for the day. Big whoop.
So, it is possible that having a boost of magnesium from this product may make you feel more energetic. Plus, the boost in hydration may help to clear your head (but, that is due to the water, not the actual Athletic Greens product).
But, if you're getting enough magnesium through your usual foods, more magnesium is not better.
Supports immunity
Our immune health is complex, but our nutrient status does play a part (as does getting a good night's sleep, lowering stress, lowering exposure to pathogens, etc).
Athletic Greens attributes better immune function to its vitamin C and zinc content. One scoop provides you with 420 mg of vitamin C (five times what you need in a day) and 15 mg of zinc (about 130% of what you need in a day).
Both zinc and vitamin C are VIP for optimal immune function, but like magnesium, extra is not better. So, this is a product that can help to fill gaps if they're there but is not a magical potion if you're already at 100%.
Hooray for 3rd party testing
One thing that Athletic Greens has going for it is that they do rigorous 3rd party testing of their products. As supplements are not well-regulated in the US, it is really important to make sure that you're taking safe, uncontaminated products. 3rd party testing lets us know that a supplement contains what it claims to contain and that it's not contaminated with anything else.
Athletic Greens is 3rd party tested by NSF – yay!
The cost
This greens powder is not cheap.
If you're going to try one bag, be prepared to shell out about 100 bucks to cover a one-month supply.
If you'd like to save just a little bit of cash, a subscription is just under 80 bucks per month for the same 30-day supply.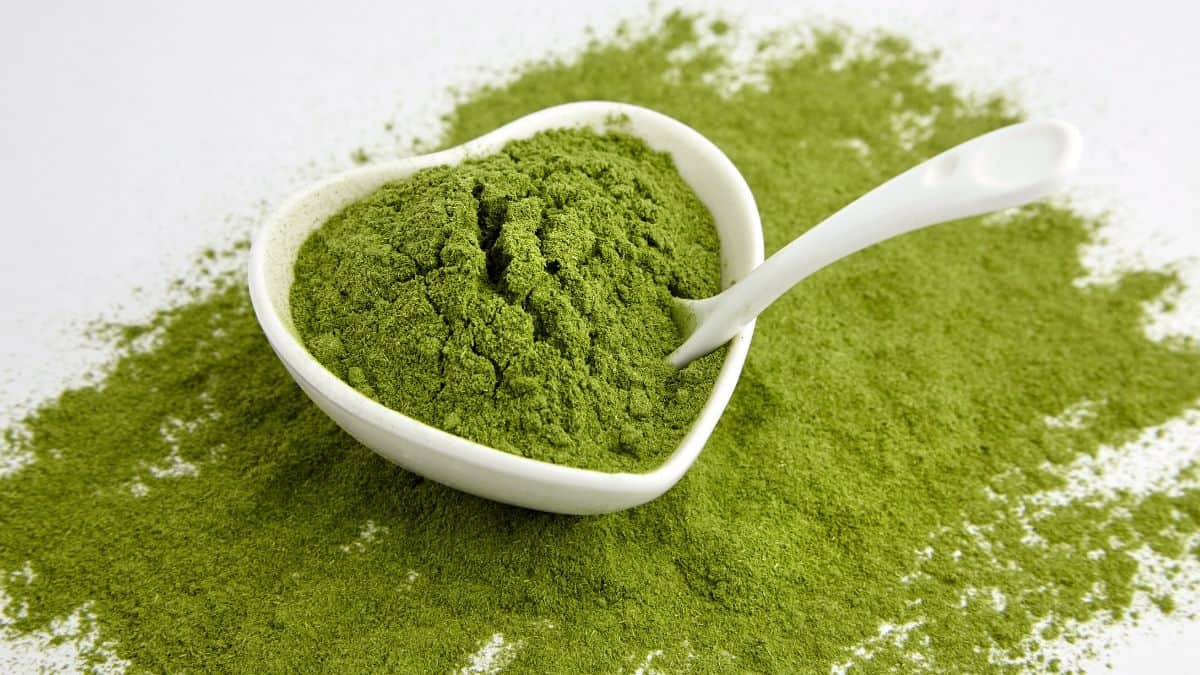 Cautions
Be cautious with believing claims about health promotion when we don't know if the amount of those ingredients is enough to make a difference. With a proprietary blend, we just don't know how much of these potentially beneficial ingredients are in each green scoop.
With that in mind, there is the potential for any herbal product to have an interaction with medications. For example, ginseng can interact with blood thinning medications and milk thistle can interact with blood sugar medications taken for diabetes. And again, we don't know how much milk thistle and ginseng are present, so we can't say for sure if this is a big deal or not.
TLDR: Overall thoughts
Vibe check? My quick thoughts on Athletic Greens are on this Instagram Reel.
✅ Athletic Greens is a fancier multivitamin
✅ They include a good dose of helpful pre- and probiotics
✅ They're 3rd party tested for safety
✅ They can be a tool for gentle nutrition
❌ They're expensive
❌ Some people think gritty and you might not like them (and shouldn't force yourself to drink something you don't like)
❌ There are *many* right ways to eat well; you don't have to have any specific product to be an Intuitive Eater fueling your physical body and mental health.
❌ Powdered foods are not a replacement for actually eating veggies
Is it worth it?
Taste is subjective.
Food is neutral.
A supplement can be a tool.
So…is Athletic Greens worth it for you? It depends.
If you try this product, enjoy the taste, feel good while using it and have room in your grocery budget to purchase this on a regular basis, go for it. Athletic Greens can be a boost of gentle nutrition.
But: it isn't the only way to get in vitamins, minerals, and other essential nutrients. If you are choking down the drink because "you should" even though you don't like it, are having a hard time affording it, or you worry that you can't be healthy if you miss a day with the product, I'm going to ask you to take a hard look at your whys.
If any of those conditions are true for you, Athletic Greens is probably not a good fit for you.
While my SociEATy members and I have made our exit, as a whole, and we are living in a culture that LOVES weight loss diets and eating "healthy". But here's the thing: eating in a healthy way is not just about the actual food on the end of your fork (or potion in your water bottle). Health is also about the relationship you have with a food choice, i.e., what's your why?
Eating something just because you "should" is not healthy. Even if it is kale. Really.
Think you're just eating "healthy" and don't have an unhealthy relationship with food?? Think again. I challenge you to prove me wrong with my food rules quiz below. The answer might just surprise you…and me!
Are you really "eating healthy"?
Find out just how helpful (or harmful!) your food choices are!
Take this 30 second quiz to find out!
XOXO
-Colleen