This is gonna be a short blog post y'all.
Wanna know the benefits of lemon water in the morning?
The end.
Okay: we are actually going to delve into the science about the proposed and actual benefits of lemon water in the morning. But spoiler alert: most of the claims about this beverage are just myths. As a registered dietitian, sometimes I feel like the internet is the wild west with wild claims that simply aren't true.
Let's put those myths in their place: we have science on our side!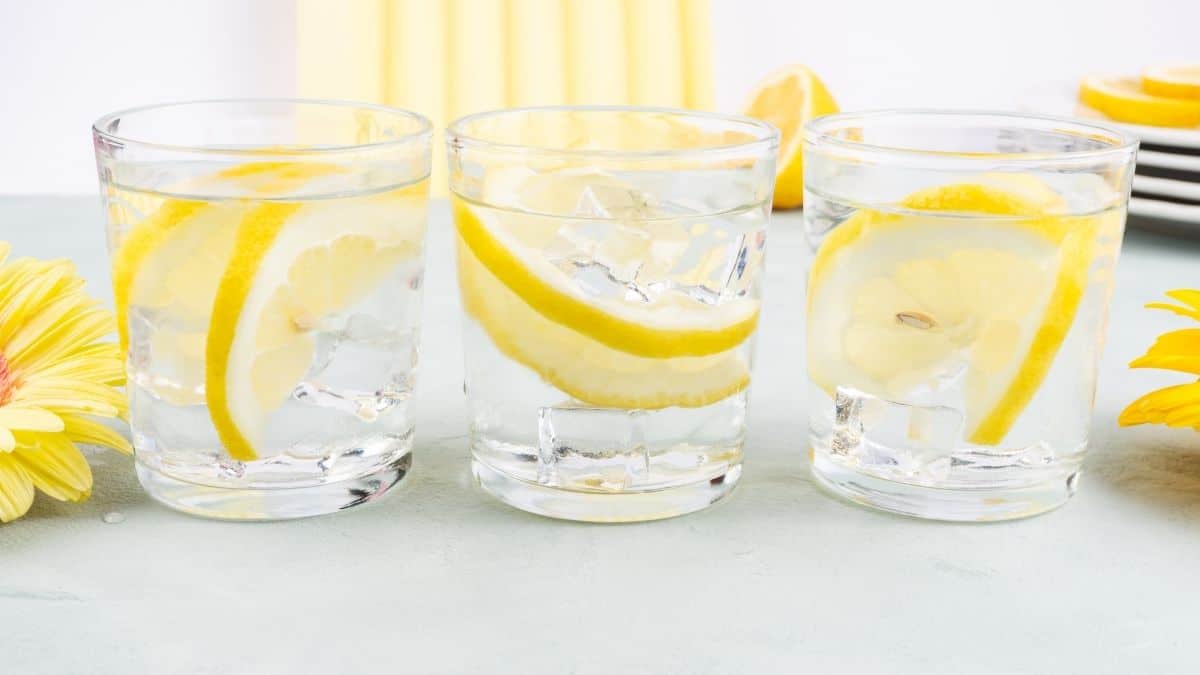 What are the (proposed) benefits of lemon water in the morning?
Influencers around the world would have us believe that water, with the addition of fresh lemon juice, is suddenly a magical elixir. Sound too good to be true? It is. Let's first dive into the proposed claims about the benefits of lemon water in the morning.
It "packs" vitamin C: sort of true
While lemons are a source of vitamin C, "packs" is not really a defined term, but it implies that lemon water has a lot of your daily needs covered. The truth is, half of a lemon has about 10mg of vitamin C. Adults need 75-90 mg of vitamin C each day.
To compare, an 8oz glass of orange juice has 124mg of vitamin C and a medium red bell pepper has 152 mg of vitamin C. It is fair to say that lemon water is one way to get some of the vitamin C that your body needs each day. Is it a jam-packed, magical elixir? That's a stretch.
Regulates pH: false
Here's the kicker: our body does not need our micromanaging to balance our pH. Our body regulates the pH of our body extremely well, without our interventions of lemon water.
Our blood pH is tightly regulated. If our blood were to go out of range, the repercussions would be serious, including your heart muscles not beating properly. That would be bad if that happened…but it isn't going to. Our body can naturally take care of our own pH. Enjoy lemon water if you wish, your blood's pH is fine without it.
Lemon water can change the pH of our URINE because you're drinking something acidic. Your urine changes all the time. This simply means that your body is getting rid of extra acid or base as it digests food: this is not an indicator of health or sickness. Changes in your urine pH doesn't mean a change in the pH of your blood, which would signify a health issue – they're not the same.
Detoxifies: false
ALL water helps to provide a medium to get rid of toxins in your urine. Being hydrated also helps to prevent and relieve constipation, another route of natural detoxification. Does lemon water offer additional special benefits? Not really. Drink it if you like it, but it isn't necessary to support your body's natural processes if it isn't really your thing.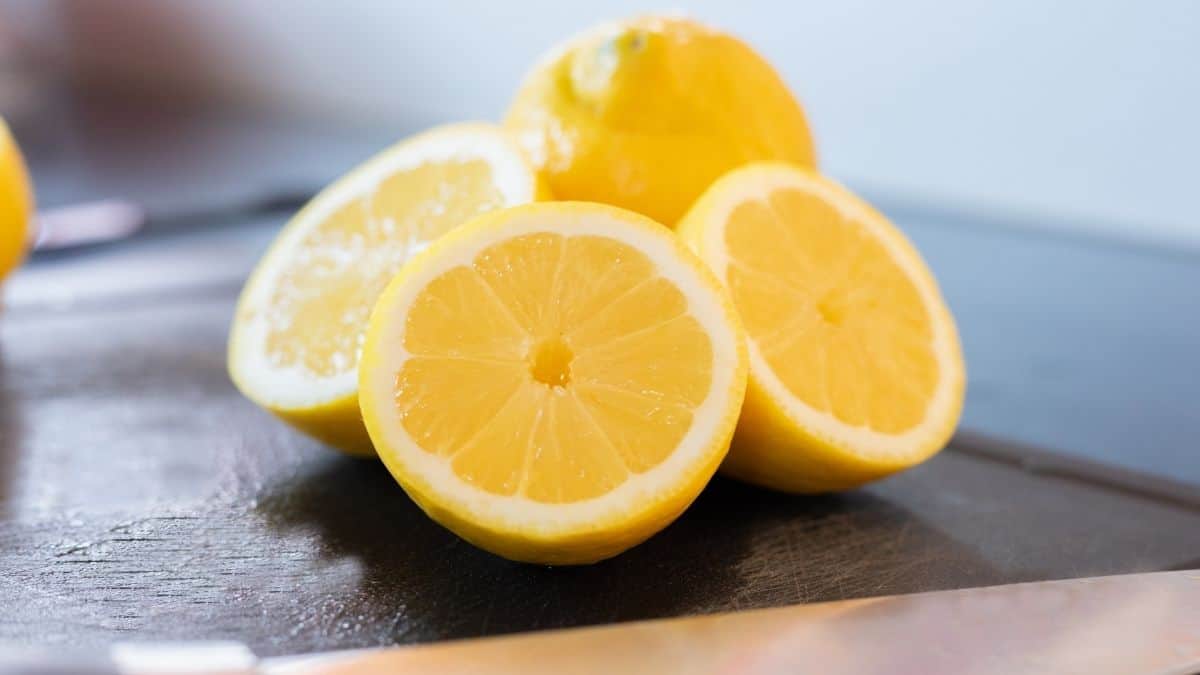 Weight loss: sort of true
There are claims that lemon water in the morning, especially cold water, helps to boost your metabolism. This is sort of true. While there are zero (count 'em, zero) studies looking at lemon water specifically, there are studies that investigate water drinking and weight management.
And while influencers will sensationalize a claim to get your attention and to keep you in the clutches of diet culture with statements like "drinking warm lemon water first thing in the morning will melt away all your fat like magic," I call bologna.
Here is what actually happens: any time your body is doing work, including moving water around in your body, it requires energy. This is true for breathing, sleeping and digesting food. It isn't a special characteristic of water, or lemon water, specifically. Research has found that our metabolism spikes for a short time after drinking cold water.
This is NOT me saying that you should go drink cold water all day to lose weight.(Remember that weight loss is not the goal of Intuitive Eating nor is it even always healthy or a good idea.)
On a personal note, I HATE drinking cold water. I prefer room-temperature beverages. Totally fine! Our satisfaction – actually enjoying what we consume – is hugely important.
Ultimately, we can't trick our bodies into being smaller than they want to be. So if you're thinking "Finally! I can get to my "goal weight" by drinking cold water!"…think again. Check out my blog post on the set point weight theory for more on this.
What are the (actual) benefits of lemon water in the morning?
While this has been a fun exercise in myth-busting, there are a few real benefits of drinking lemon water in the morning. They're a bit boring, and not all that reel-worthy, which is why the fake benefits get more screen time.
Here are the real benefits of drinking lemon water in the morning.
Hydration
Ta-da! The main benefit of drinking lemon water in the morning is that it is hydrating. And if you wake up feeling a bit groggy (don't we all?) then a nice refreshing drink can help your brain to perk up. Does this drink have to be lemon water in the morning? Nope. But if you like lemon water, feel free to enjoy it in the morning…or anytime!
It tastes good
I suppose that this is arbitrary, but some people really like a bit of lemon to flavor their water. Water is the best drink for hydration, but even dietitians like to mix things up a bit too, with added splashes of lemon or other juice, enjoying seltzer water or iced-tea. Anything that helps you to drink enough water to feel good throughout the day is a win, lemon water or otherwise.
It can lower your risk of kidney stones
Don't panic: most of us are not at risk of having a kidney stone on a day-to-day basis. But for the sake of science, let's cover the real benefits of drinking lemon water in the morning. Drinking lemon juice – 4 ounces per day, in fact – can help to reduce your risk of developing kidney stones. The researchers diluted the fresh lemon juice in water and had half in the morning and half at night.
How do you make lemon water?
This is up to you! While Instagram influencers might have you believe that squeezing a fresh organic lemon into a beautiful glass and adding filtered water is the one and *only* way to make lemon water, we're a bit more flexible around here.
Fresh lemons taste great. They're also a bit expensive, so feel free to also use bottled lemon and lime juice to flavor your water.
You can also try freezing lemon juice in an ice-cube tray and adding a cube or two to your water (along with some fresh herbs or cucumber slices if you're feeling really fancy).
Another option is to use a drink mix. I personally hate drinking plain water so I like to use water flavor packets or those little "squeeze bottles" to making drinking water a little more enticing for me. The packets are portable, so easy to stash in your desk at work or to tuck into your lunchbox. Sometimes their original products are in the baking aisle of the grocery store.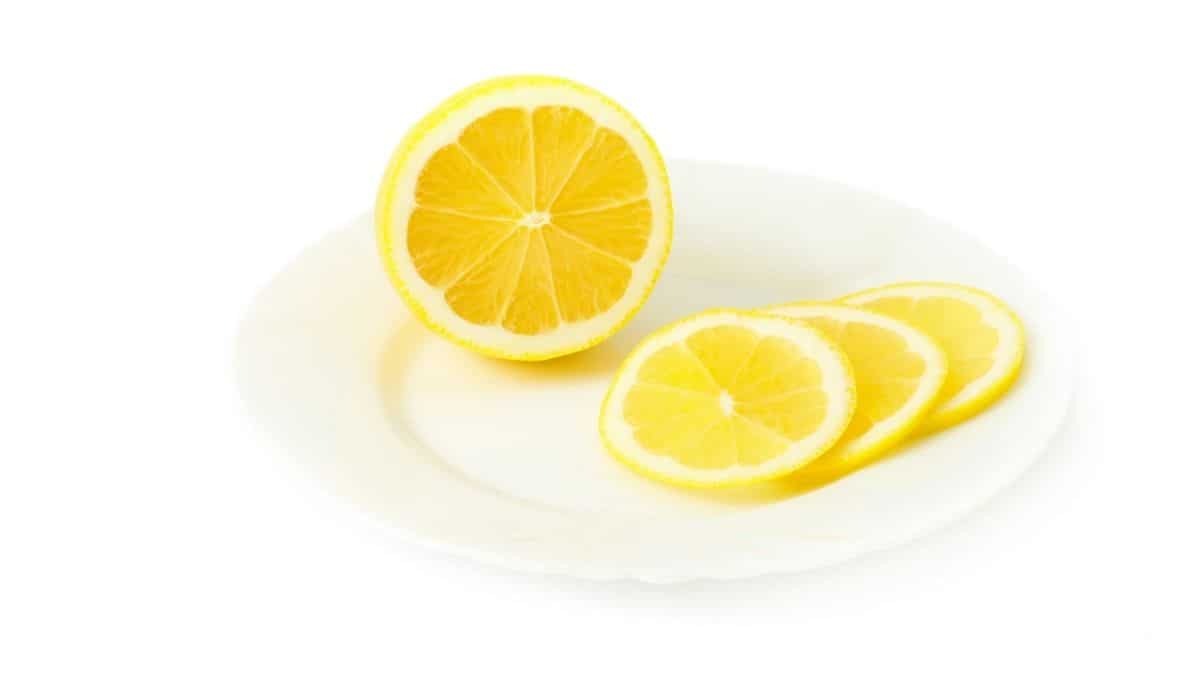 What happens when you drink lemon water on an empty stomach?
Our body is quite smart. Drinking water with food or without is hydrating. There is no known research that says that drinking water on an empty stomach is advantageous to drinking water with a meal or after the meal.
Key takeaways: benefits of lemon water in the morning
Lemon water is a tasty way to ensure hydration and may help to keep your digestive system running smoothly. Unfortunately, it is not a magical elixir with benefits from A to Z. Don't be fooled by uninformed influencers trying to keep you trapped in diet culture.
These days, it is easier than ever to make an online presence and seem like you really know what you're talking about. As a consumer, I encourage you to make sure that you're getting your information, nutrition or otherwise, from credible sources. In this blog, as with all of the information I share, I've linked directly to the scientific sources that back up what I'm saying. That is what registered dietitians do!
And if you're ready to ditch fad diets that don't work and join a supportive group, I invite you to check out The SociEATy intuitive eating membership, your community to learn to eat intuitively. That can include lemon water in the morning if you like it, but you're welcome to skip it if you don't.
XOXO-
Colleen