Have you heard of Magic Spoon Cereal, the gluten-free, sugar-free, and apparently guilt-free cereal that comes in colorful boxes marketed to adults missing their childhood favorite cereals?
So, what is in Magic Spoon cereal, and does it earn the title of "healthy"? Is it better than "regular" cereal? I'll cover this and more as a registered dietitian with an Intuitive Eating focus.
If you've been a part of my community for any length of time, you might already know how I feel about guilt ever being a part of your meal. And if you're new: welcome! I'm Colleen, Intuitive Eating registered dietitian and founder of The SociEATy, a no-food-rules community for amazing women (just like you, gorgeous) who want real health, not another diet. 
So, what are my thoughts on this cereal? Let's grab a spoon and dive in!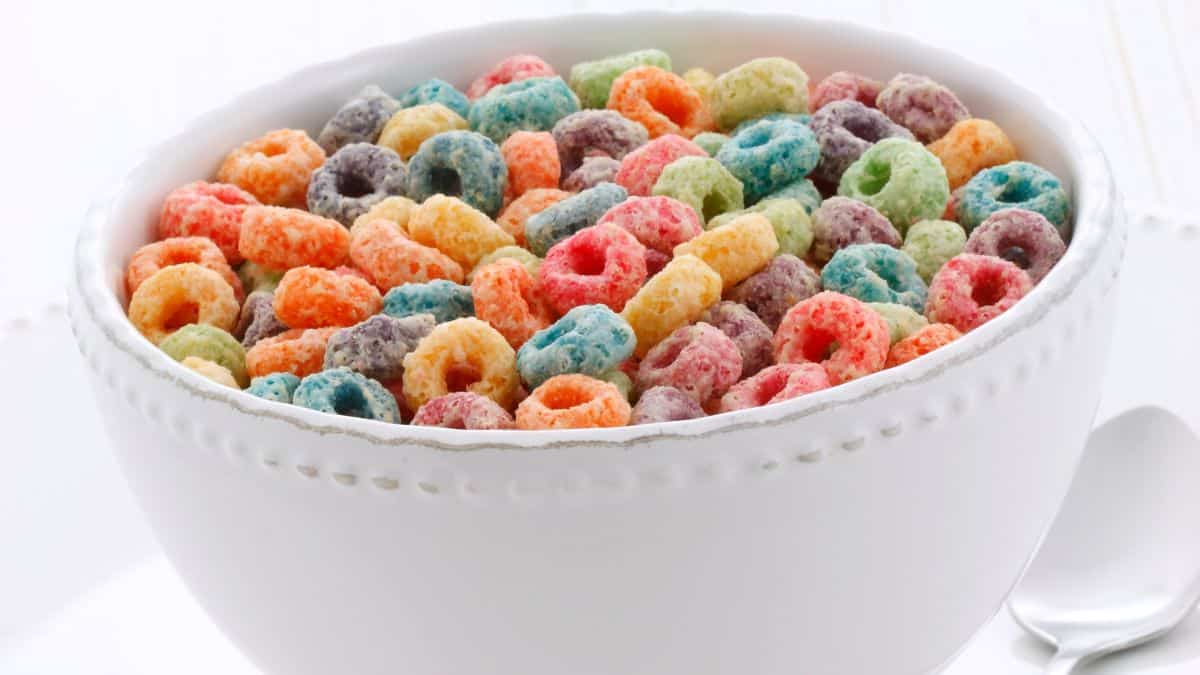 What is Magic Spoon?
Magic Spoon is a high-protein, low-carb cereal crafted by two cereal-loving dudes. They wanted to continue eating cereal, but without the sugar crash in the afternoon. Not being able to find the kind of cereal that they wanted, they made their own.
What makes Magic Spoon different from many other cereals on the market? Let's take a peek at the ingredient list.
What is magic spoon cereal made out of?
What's in Magic Spoon cereal? The first ingredient on the ingredient list is dairy. Magic Spoon is high in protein because of its high dairy content.
Beyond the dairy, the ingredient list isn't all that long; there are some sweeteners (which we'll cover in a minute), tapioca starch, inulin (a kind of fiber), some flavorings, and salt. The rest of the ingredients vary by flavor. For example, the peanut butter flavor of Magic Spoon Cereal contains peanut flour, peanut oil, and peanut extract.
Magic spoon cereal is gluten-free and soy-free. It is not vegan because it is dairy-based.
Does Magic Spoon have artificial sweeteners?
Magic Spoon is sweetened with a few different sweeteners including Stevia and monk fruit. It is also sweetened with a kind of sugar called allulose, which you may not have heard of before.
These are called "non-nutritive sweeteners" because they don't provide a substantial amount of calories.
These kinds of sweeteners are really controversial. In my professional viewpoint, I don't believe they're "bad". They may help reduce spikes in blood sugar and prevent sugar crashes.
However, I don't recommend using them if you're using them because you'd feel guilty eating real sugar. That signals a harmful food rule (not a preference for stable blood sugar) that will likely backfire on you by way of a sugar binge.

Not sure if you've got a food rule or a food preference on your hand? Take this quiz to find out if you're just "eating healthy" or if you have harmful food rules! (Most people are a bit surprised at their results!)

Also, everyone's tummies handle these artificial sweeteners differently. If they upset yours then skip 'em.
They're no better or worse than "unrefined sweeteners". I cover those a bit more, right here: Is Unrefined Sugar Really Better?
However, the low sugar levels in this cereal are part of the appeal for folks on the keto train.
Is Magic Spoon cereal keto-friendly?
Yes, Magic Spoon cereal is keto friendly…but is that how you want to live your life?
Does Keto Work? A Risk-Benefit Analysis To Read Before Hiring A Keto Coach.
Magic Spoon cereal is low in "net carbs". Let's dive into what that means.
I just wanna touch on briefly what a net carb is. Basically, the Food and Drug Administration (FDA) does not recognize – or regulate – the term "net carbs"…it is just made up by food marketers and used as they wish. Kind of like "superfood" – another term with no specific definition. Net carbs are likely a residual effect of the Atkins time of life where carbs were demonized and avoided like the plague.
So what is it? Basically, it subtracts the grams of fiber and sugar alcohols from the total carbohydrates. This is because our bodies don't use fiber and sugar alcohols for energy nor are they likely to impact your blood sugar much.
But…let's not forget that we need carbs to survive and thrive. Something low in carbs is not better or healthier: it is just different from something higher in carbs. We need carbs. We need fats and protein, too. Fewer carbs does not equal better!
So I recommend taking that phrase – low net carbs – with a grain of salt. I would be more apt to say, "okay, how much fiber does this have? How full will this keep me" versus something like "what's the net carb value of this food?" Or maybe think about things like "how many added sugars vs. fiber are in there?" I know that's gonna give me quick energy.
Let's talk about health a bit more.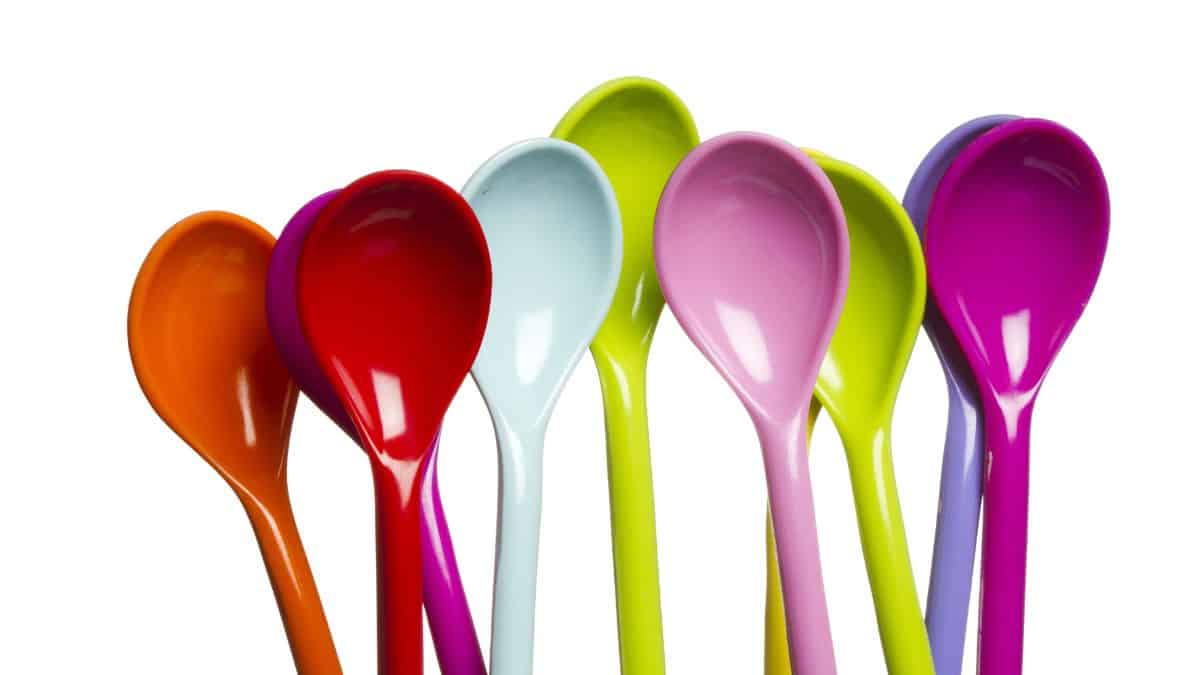 Sooo…is it healthy?
Here's the deal, sweet cheeks: I don't like categorizing any food as healthy or unhealthy. Food is just food. Even cereal.
And food is a tool to meet one or more of your needs. Taste desires, energy boost, filling the ole' tum tum? There are a lot of (good and valid) reasons to eat.
Take a hammer for example. You can use a hammer to whack a nail into your wall to hang a picture…or you can use the hammer to break your neighbor's window. Same tool, but one of the outcomes is far better than the other.
Let's detach our reasons from what we "should" eat and consider what is in a box of Magic Spoon Cereal and if that serves you.
Protein
As we have talked about a lot so far, Magic Spoon is pretty high in protein as compared to other cereals. One cup of their cereal contains 13-14 grams of protein, depending on the flavor.
And if you have your cereal with milk, you may get a few more grams of protein.
Now, I don't advocate for counting grams of protein- it's unnecessary and can lead to a disordered relationship with food. However, knowing the nutritional information of food isn't "bad"- it's just data! I teach my clients in The SociEATy how to use nutrition information in a non-diet-y way. For example, a cereal with some protein may serve to keep you full and satisfied for longer than a comparable bowl of cereal that is grain-based. For example, one cup of Cheerios™ has about 5 grams of protein.
However, it is worth reminding you that satisfaction is part of the decision process here. Do you actually like the cereal? If not, that might actually take away from its ability to keep you full and satisfied. Food is SO much more than just its nutritional value!
Fiber
Fiber is a splendid nutrient; it comes from plants, helps to keep our digestion trucking along, and keeps us satisfied longer. It is possible to go overboard with fiber, but that is not the case with Magic Spoon. Each serving of Magic Spoon has only 1-2 grams of fiber, which isn't all that much.
To compare that to one cup of Cheerios™ again, the Cheerios™ wins: one cup of Cheerios™ has 4 grams of fiber.
Fortification
Many breakfast cereals are fortified with essential nutrients such as iron and folic acid. Magic Spoon is not. If you were hoping to boost iron levels because you're anemic, this cereal won't help. Nor will this help with your pregnancy needs for folic acid. So, actually, if micronutrients are a nutrition focus for you you might be better off with a plain' ol bowl of fruity loops!
Again, this doesn't mean that Magic Spoon is "bad" or "unhealthy", it is simply different. We are just going through what's in the box so you can decide if it deserves a place in your cereal bowl…or in your lap while you watch your favorite show.
Perhaps the most important question though, is how does it taste?
How does Magic Spoon taste?
Of course, if I am going to write a review about a food, I'm gonna want to give it a try.
Magic Spoon comes in several childhood-inspired flavors:
Cocoa
Fruity
Peanut butter
Frosted
Maple waffle
Cinnamon roll
Blueberry muffin
Chocolate chip cookie
S'mores
My favorite cereals when I was a kid were Frosted Flakes® and Cinnamon Toast Crunch™.
I got a few different flavors of Magic Spoon and tried them all. Here's what I think:
Do I think it tastes like my favorite childhood cereals? Not exactly. It isn't bad, it's just not the exactly same.
For me, is it worth the price per box? Probably not. But it might be for you – let's cover the cost as compared to traditional cereals as well as who might be excited to have this cereal in their kitchen.
How much does Magic Spoon cost?
It ain't cheap.
A box of Magic Spoon Cereal (which has seven ounces of cereal in it) is going to run you about ten bucks.
Compare that to a 12-ounce box of Fruit Loops™ from the grocery store? Less than four dollars. And if you get the Aldi brand of Fruit Rounds? It's like $2.
In general, it is common for gluten-free products to cost more than their gluten-containing counterparts.
For example, a twelve-ounce box of gluten-free Honey Nut Chex™ is about $5 bucks and a ten-ounce box of gluten-free Cascadian Farm™ Organic Berry Vanilla Puffs cereal will run you about $4.50.
I'm a budget-conscious kind of gal, that's why I love Aldi's so much. There I can get a box of store-brand Cheerios™ for about $1.50.
Who Should Try Magic Spoon?
So while I am not going to say that Magic Spoon is, well, magical, it may be a good fit for some of us. Let's explore!
Anyone is welcome to try the cereal and see if they actually like it. Don't make a rule out of what you can and cannot buy. For example, if you're thinking, "It says guilt-free! I can't buy it!"… that is still letting diet culture control your food choices.
Someone managing their carbs for a health reason (not a diet-culture reason) might enjoy that this cereal helps to keep their blood sugar in line. This might include women with gestational diabetes who need to keep their carbs low, especially in the morning. It may also be a good fit for someone with Type 1 or Type 2 diabetes. If you need to limit your total carbs per meal, a lower-carb cereal such as Magic Spoon might offer you a more satisfying portion than trying to do a low-carb portion of "regular" cereal. Of course, this all depends on if you actually like the cereal.
If you'd feel guilt, stress, or anxiety around the regular childhood cereals I wouldn't recommend you have this instead. Rather, work on making peace with those childhood cereals and break the food rules!
But first: let's chat about gentle nutrition. Gentle nutrition honors the fact that our bodies do, in fact, need vitamins, minerals, protein, and fiber…we just don't need to sacrifice enjoying eating in order to meet those needs. Eating can (and should) be fun.
One of the myths about Intuitive Eating is that it is just the "eat anything" diet and nutrition has no place. False! I am a registered dietitian after all. Gentle nutrition is one of the 10 principles of Intuitive Eating.
​​(Psst: you can bookmark this post for later if you're new to Intuitive Eating: What Are the 10 Principles of Intuitive Eating (And How They Can Help You)).
Exclusive SociEATy member content:
Here is how you might apply gentle nutrition around your breakfast. If you find that a bowl of regular, non-magic (muggle?) cereal leaves you feeling hungry really quickly, you might want to enjoy your cereal with something that is higher in protein, such as nuts or eggs. Or, maybe you treat cereal as a snack and look for more satiating breakfasts, such as my Smoothie Cereal or Protein Pancakes.
Or maybe you try Magic Spoon Cereal and you like how it tastes. The price fits in your grocery budget and leaves you feeling satisfied after breakfast. So, maybe you add-to-cart!
That's the cool thing about Intuitive Eating: there is no perfect answer for everyone, just the best fit for you.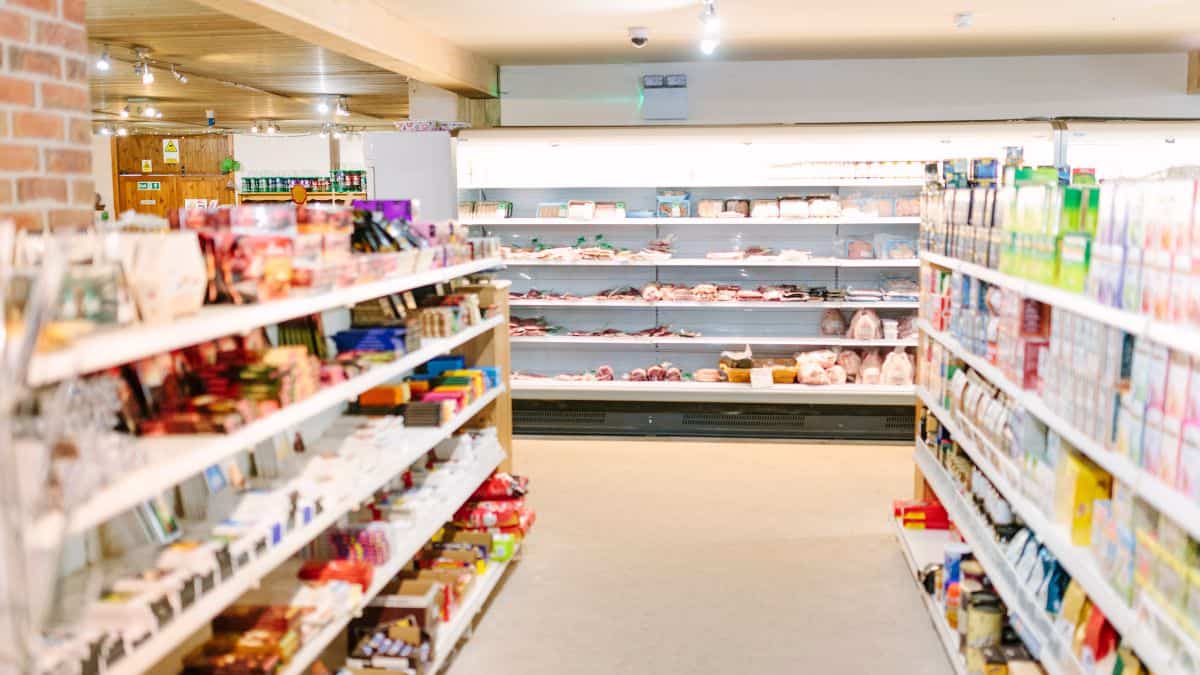 Key takeaways
Is Magic Spoon…magical? Is it a good fit for you? Maybe!
It isn't better or healthier than "regular" cereal. But, it might serve a gentle nutrition purpose to help you stay full longer after eating or to manage your blood sugar. It might also be a nice option if you need to follow a gluten-free eating plan.
Who should skip? Anyone with a tight grocery budget.
Or – listen closely – anyone with food rules.
Magic Spoon isn't for you if you're eating it because "you should".
…could that be you?
The key is to know if you're really just "eating healthy" or if you have harmful food rules that need to be broken. Take the quiz to see if you have food rules and if you do you'll get guidance on how to go about breaking them. (If you think you don't have food rules I bet you're wrong…most people do have food rules that are holding them back from living their best lives)
XOXO,
Colleen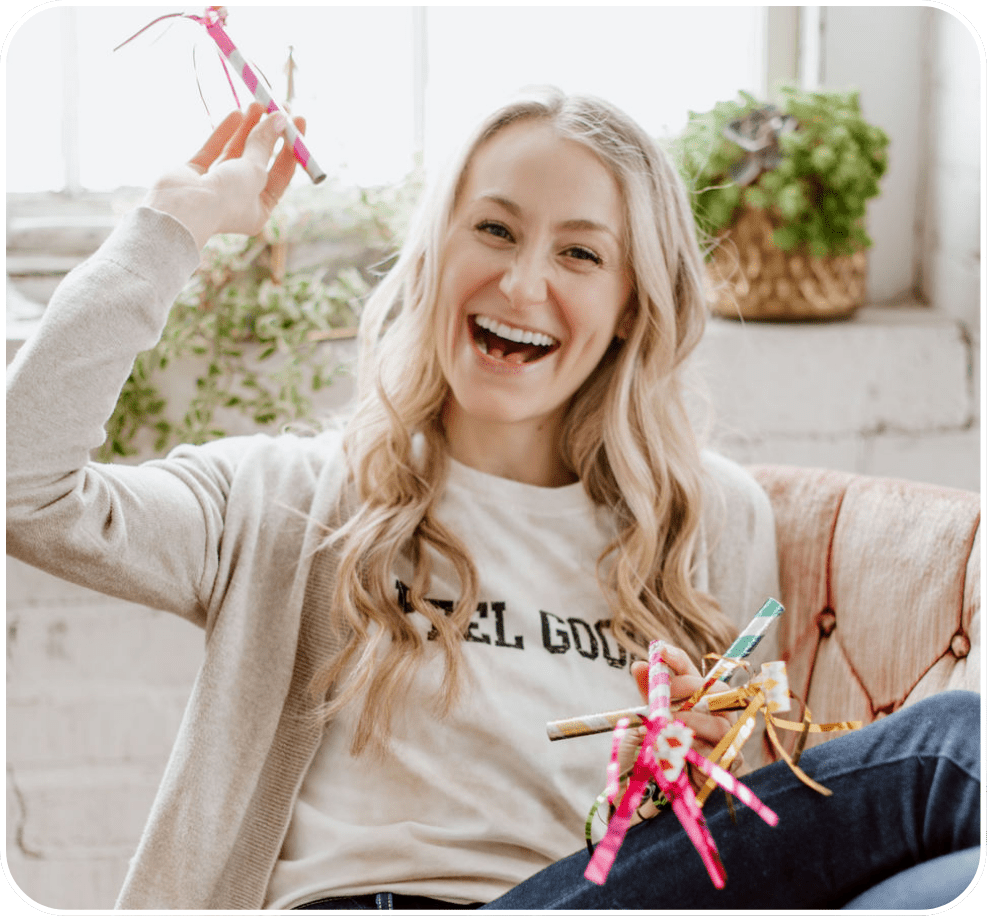 The SociEATy is your Anti-Diet safety net! Diet culture is appealing because of the community, structure, and goals. So it MAKES SENSE that it's hard to leave behind. I created the SociEATy—the community that actually EATs!—with all the GOOD things dieting has to offer baked in. So you don't have to free-fall into this new way of life!