DISCLAIMER: This post was developed in sponsored partnership with Campbell's® Well Yes!® soup, however, as always, all opinions are genuine.
Save time, money and feel better by using these 5 essential, fuss-free meal planning tips from a Registered Dietitian. This is the ultimate, practical guide to meal planning for beginners!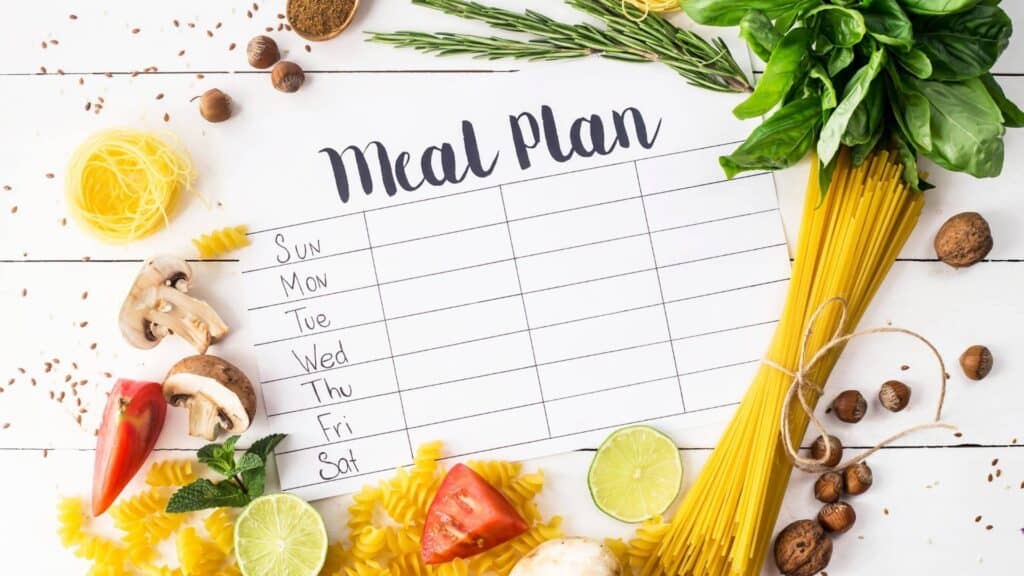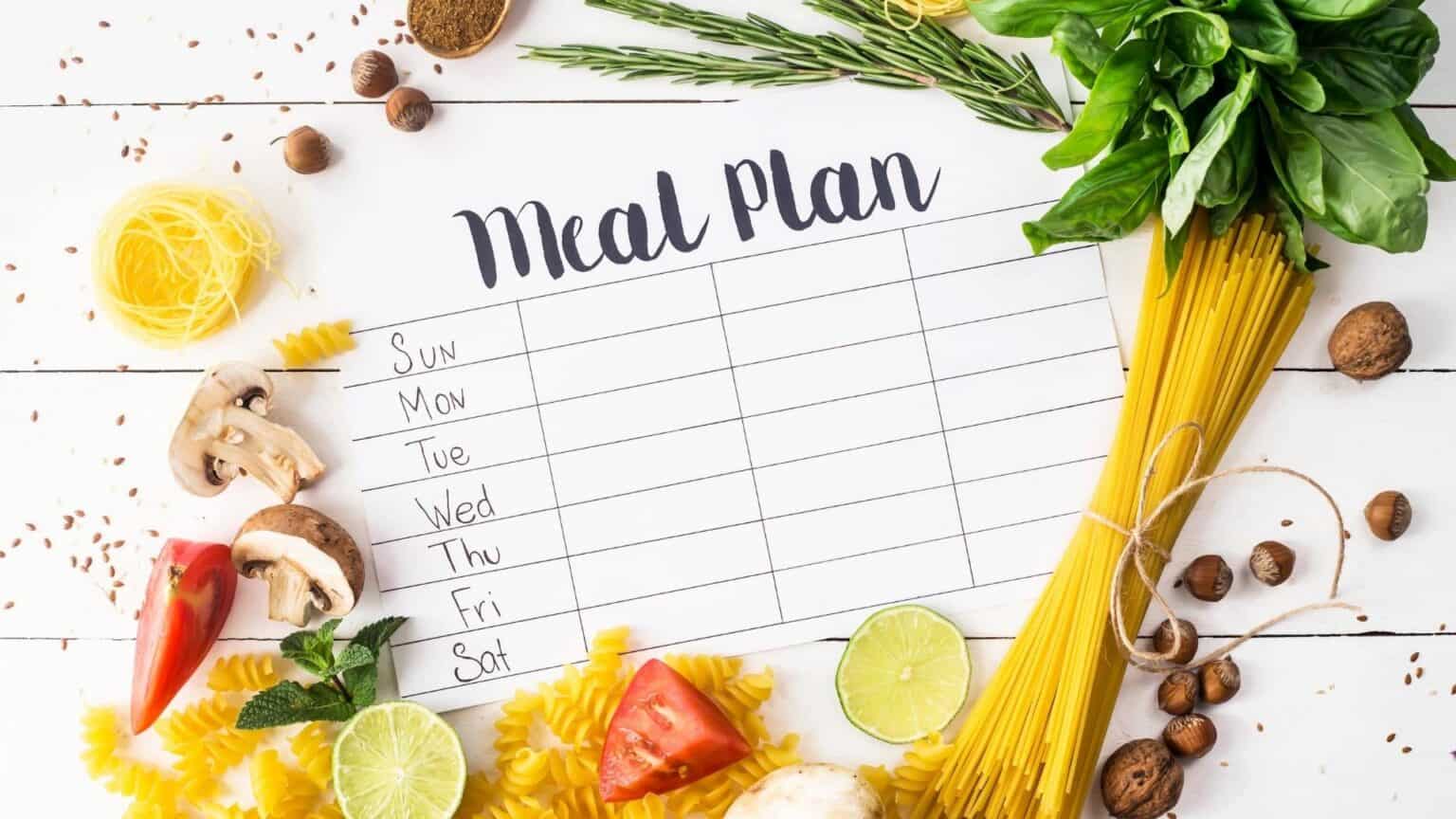 Meal Planning For Beginners 101
Why Is Meal Planning Helpful?
To be honest? I used to be so anti-meal planning because I thought it was super unattainable for me. I mean I didn't have hours to devote to cooking on a Sunday (I've got laundry and other things to do too!) and well…. I just didn't have 25 matching containers like you see all over Pinterest! It might sound silly but it truly held me back!
I knew there had to be a way to make meal planning way easier and fuss-free. And there is! Now, after I've implemented these 5 essential meal planning tips that I'm going to share with you, I can't imagine NOT meal planning! It can save SO much time and money (up to $25 per day!), help reduce food waste (did you know 30-40% of the food supply goes uneaten?) and seriously reduce stress. 
You'll also want to check out my blog post on cash-saving budget meal planning tips!
Alright, here are my 5 essential, fuss-free meal planning tips that will make you fall as in love with meal planning as I have (even if you think you won't)!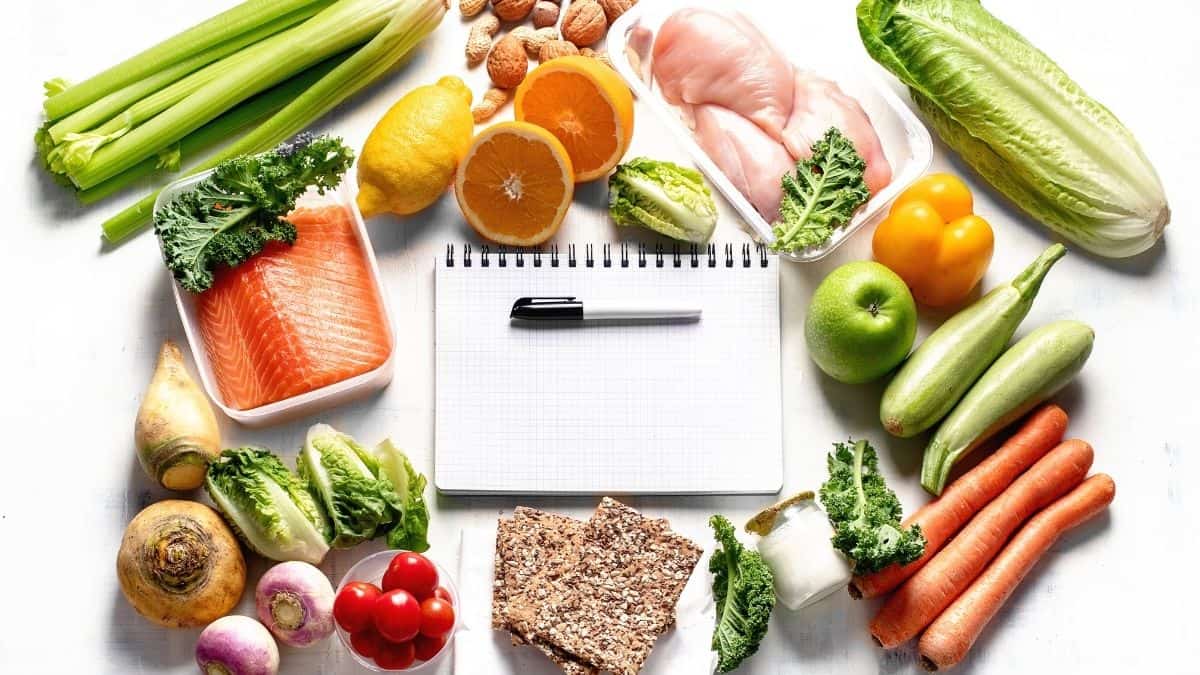 5 Essential Tips For Meal Planning For Beginners
1. Write It Out
Okay I know this isn't anything groundbreaking but there is a reason that you see it as the most recommended meal planning for beginners tip: IT WORKS. I like to write out what I plan to have for dinners each week BEFORE I go grocery shopping. That way I know what to buy and can have it all on hand.
For breakfasts and lunches, I'll usually think of ~2-3 ideas to have for the week and then I can decide in the moment what I want. This cuts down on that "What the heck am I going to eat?!" anxiety and also allows for flexibility to fit your mood, cravings and what your body is asking for.
2. Be Realistic
Only meal plan foods you LIKE. It's easy to get caught up in the comparison trap with social media bombarding us with photos of kale salads and smoothie bowls. It can seem like that is the only "right" way to meal plan but if you hate those foods don't force yourself to eat them! 
It can be super helpful to jot down a list of meals you enjoy before starting your weekly planning. For instance, jot down a few breakfast, lunch and dinner ideas so you essentially create a "bank" of things to pick from when writing out your weekly meal plan.
You can also use a Pinterest board to pull from or head to your fave blogs for inspo (You can find my recipe index here!)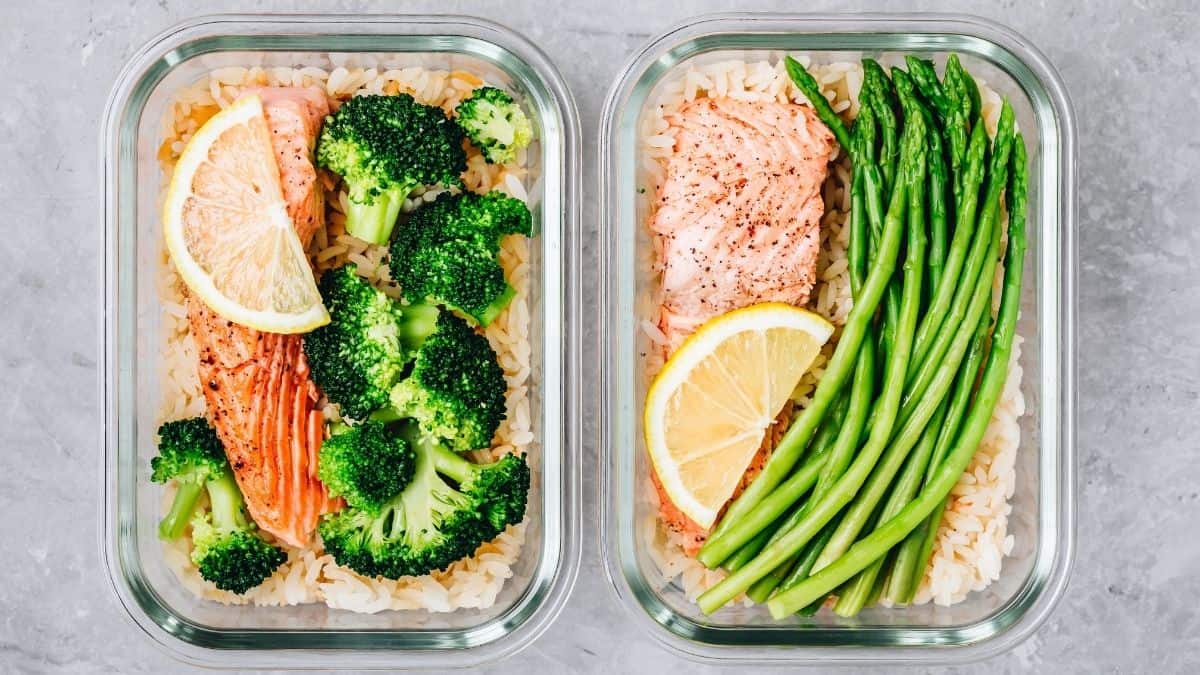 3. Have Themed Days
Every week I can tell you what we will have on certain days. For instance: Mondays are meatless Mondays (veggie burgers are a staple for us!) Tuesdays are always taco Tuesdays, and Saturdays are soup Saturdays. That way when I'm writing out my weekly meal plan it's so automatic and is way less time consuming. 
Within that I can switch it up based on what sounds good. One week we may have turkey tacos and the next we might have fish tacos. One Saturday we might make my pumpkin turkey chili and the next have creamy pumpkin and sweet potato soup with grilled cheeses.
Another fun theme idea? Waffle Wednesday! Have breakfast for dinner or go with some Southern inspo and plan chicken and waffles (They're my FAVE!)
4. Add Convenience Items
The thought that meal planning has to be totally from scratch is SO silly! Just because a food is packaged doesn't mean that it is "bad" or "unhealthy". Even bagged spinach, chopped veggies and roasted nuts are technically a processed food! 
You can find many convenient foods that are also  nourishing like Campbell's® Well Yes!® soups which deliver on average 1/3 of your recommended daily vegetable servings in a convenient sipping cup or flavor-packed can, have lean protein as one of the top ingredients in many varieties of the canned soups and are chef crafted to taste amazing at the same time!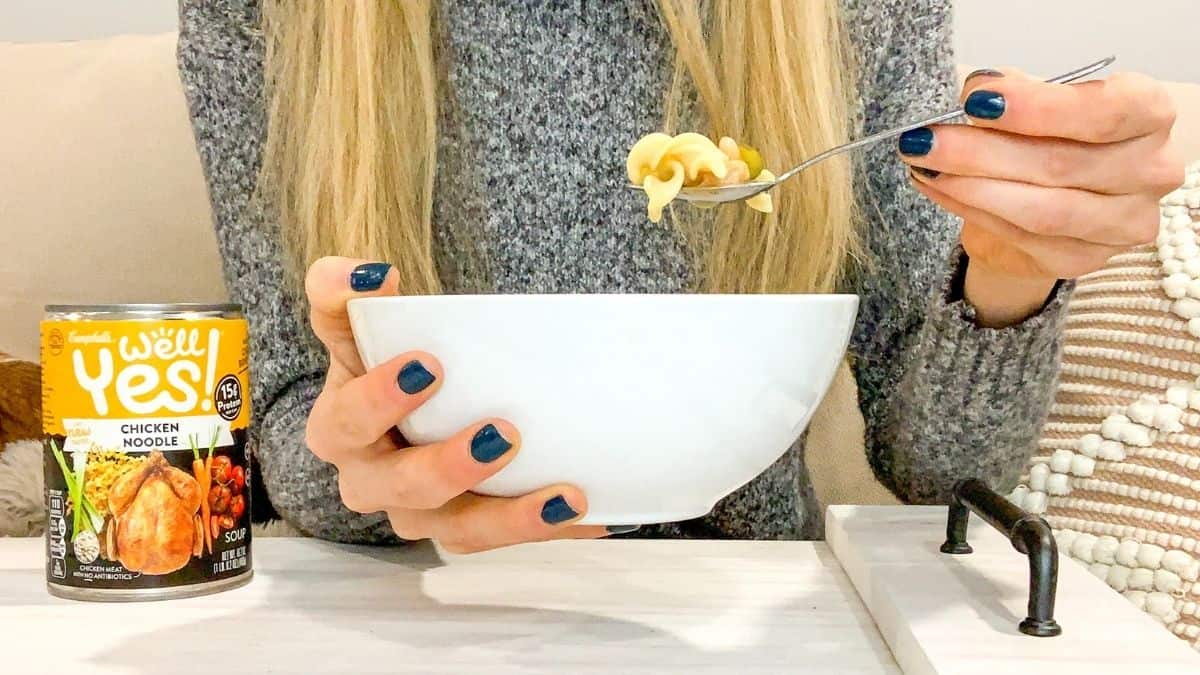 5. Always Have A Plan B
Some days you might not feel like eating what you had planned and that's totally okay! Having backup options on hand is key to maintaining flexibility with your meal plan and eating intuitively. 
Sometimes, yes, we will need to use practical hunger and understand what our bodies need nourishment and it's okay if not every meal is insanely mind-blowingly delicious (that's just not realistic!) However, it's okay to give yourself some grace and honor your cravings when you can!
A few key items that I always keep in my pantry are dry pasta & jars of sauce, canned tuna, rice and frozen veggies.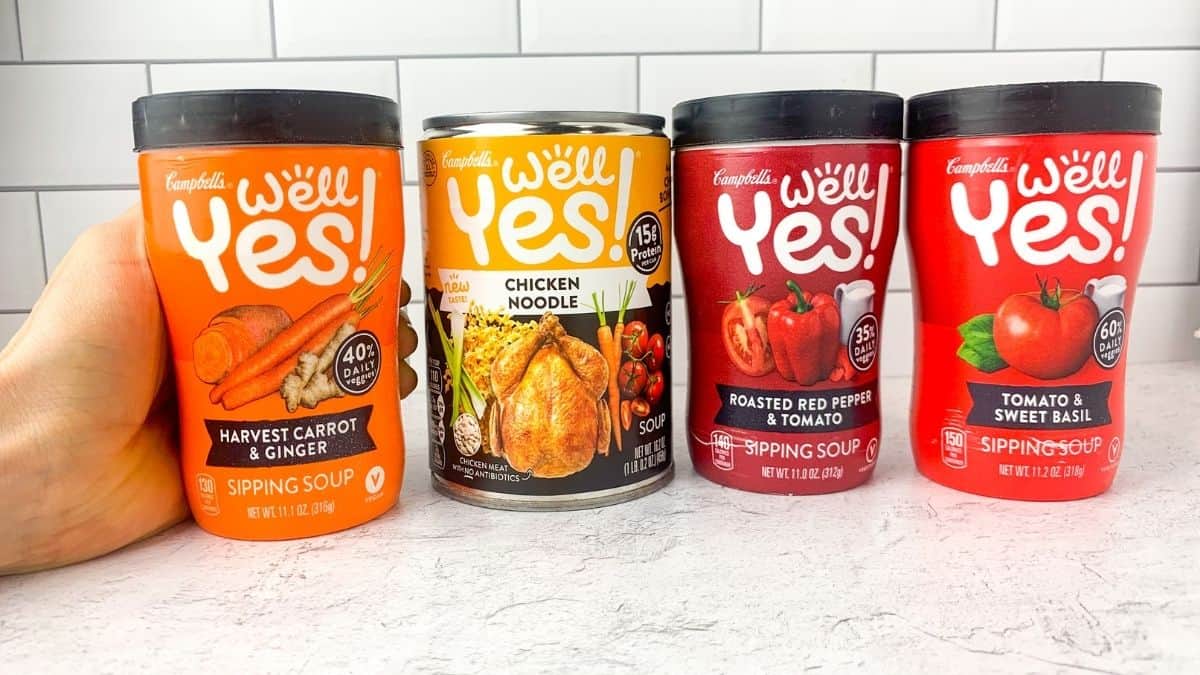 I hope this guide to meal planning for beginners was super helpful and shows you that meal planning can be fuss-free and attainable!
Comment below with which tip you're going to implement and if you have any to add!
XOXO
-Colleen