I've basically been making banana bread since I walked outta the womb. Okay that's a total lie, but you get the point. I've been making naner bread for a loooong time. My Great Grandma Bessie's recipe is the only recipe I have ever used. I've literally never used another one because I have always been positive that no other recipe can compare. Until I created my recipe for one bowl banana bread!
I've toyed with the sacred recipe a few times, but it never stood a chance to the real deal. Until now.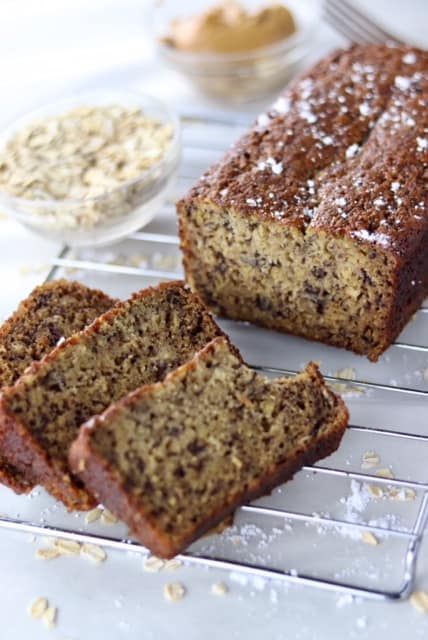 It's been a few years since I have attempted to adjust it, trying to making it a couple swaps to make it a little more nutrient dense.  With a few more years of kitchen trial, error, and sheer luck under my belt, I've finally got it! And I am so excited to share!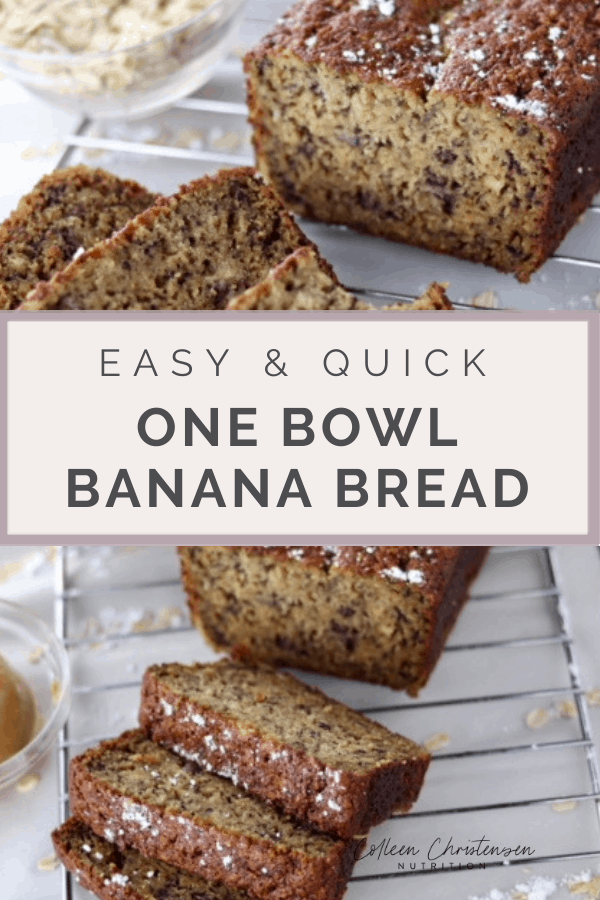 Super moist. Super Naner-y. Won't make you feel like you just ate a stick of butter + a bag of sugar (i.e. CRASH). Not that you couldn't totes do that, but ya' might not feel the best) Yet it's indulgent enough that you don't feel like you're eating cardboard (i.e. flavorless)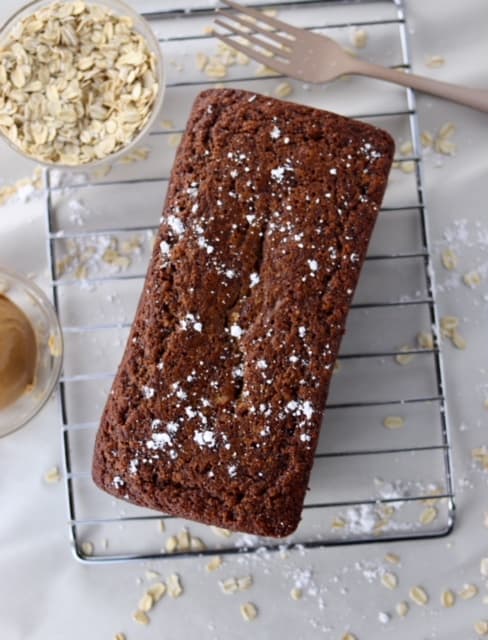 Perfection.

One Bowl Banana Bread
Author:
Colleen Christensen RD
Prep time:
Cook time:
Total time:
This one bowl banana bread is a more nutritious version of my great Grandmother's classic recipe! But tastes just as good!
Ingredients
2 very ripe bananas
½ cup unsweetened applesauce
2 eggs
½ tsp vanilla
½ cup sugar
½ cup oat flour (or whole wheat)
¾ cup flour
1 tsp baking soda
½ tsp baking powder
¼ tsp salt
Instructions
Preheat oven to 350 degrees; grease and flour loaf pan, set aside
In a large bowl, mash bananas with a potato masher until uniformly smooth
Using rotary beaters, add in applesauce, eggs and vanilla
Add in remaining ingredients and stir until just combined
Pour batter into loaf pan and bake for ~50 minutes until golden brown and toothpick comes out clean
Rotary beaters are a MUST in this recipe! Both for nostalgia and the perfect amount of mixin' action. However, I have, in fact, successfully made it the new-age electric ones (def not as fun!)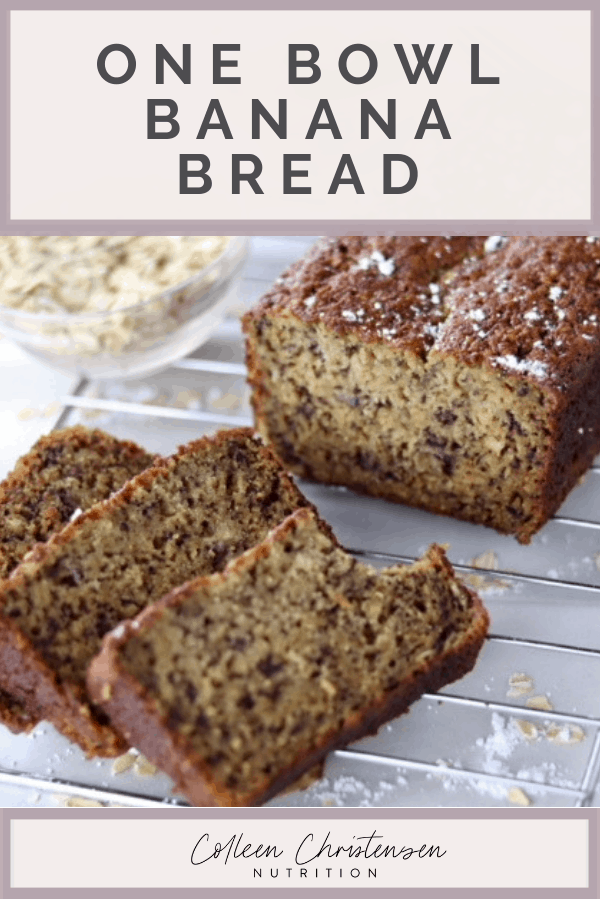 Happy Eating!
XOXO
-Colleen
Want more recipes like this? You might like these:
Double Chocolate Buckwheat Banana Muffins
Chia Tahini Banana Mini Muffins
Cranberry Orange Poppy Seed Muffins