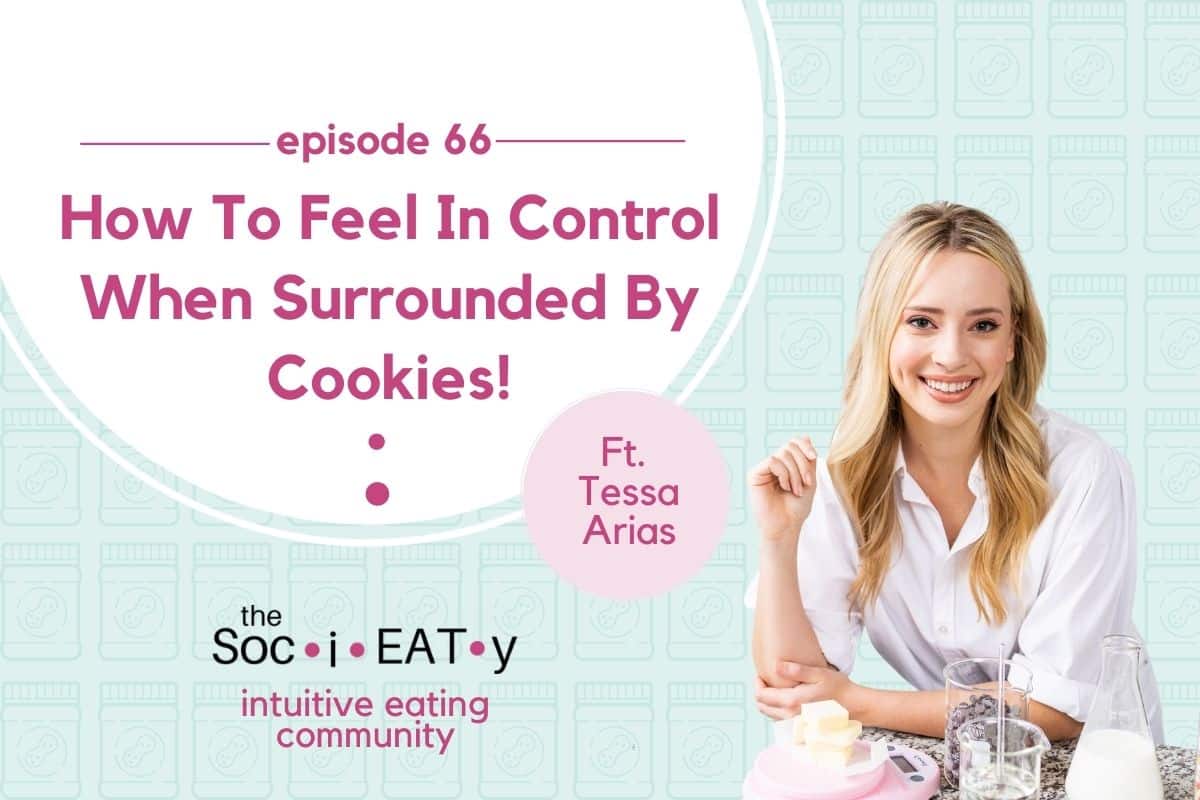 I follow today's guest on Instagram, and let me tell you that her baked goodies make me drool like nobody's business! Tessa Arias is a trained chef, cookbook author, and founder of Handle the Heat, which she started in 2009 having no idea at the time that it would grow and become what it is today!
Tessa shares some of her background information with us, such as how she got started and how she stayed motivated. She also walks us through having gone to culinary school, having published her first cookbook Cookies & Cream and her second cookbook The Ultimate Cookie Handbook and what inspired them, what her own relationship with food has been like and how it has evolved, etc.! We also discuss diet culture resulting in stores pushing for keto, doing a social media detox, and so much more juicy stuff!
Tessa also, as always, leaves us with some actionable tips about how to navigate diet culture especially when it comes to stores pushing keto products. Tessa is so inspirational because her business is more than just a business; it's a passion, and she loves what she does! As always, I would really love it if you would rate, review, and subscribe to the podcast if you haven't already, and I would also really appreciate it if you would share the episode with a few people who might enjoy my chat with Tessa! Also, feel free to tag me and Tessa in your Instagram stories to let us know that you listened and/or to let us know if you've tried making any of Tessa's delicious recipes! Until next time!
Show Sponsor
Equilibria CBD- Get 20% off (podcast fam exclusive!) using the code NOFOODRULES20 when you click this link!
Time Stamps
[1:25] – Colleen announces this episode's guest.
[3:22] – Tessa shares some of her background with us and how she got into baking.
[7:13] – Tessa reflects on having gone to culinary school.
[8:16] – Learn about Tessa's first and second cookbooks!
[10:46] – Tessa walks us through her own journey with food.
[14:38] – Colleen refers to a recent study that she read about Americans' perception of food.
[16:53] – Tessa elaborates upon an article that she published about diet culture.
[26:48] – Colleen enthusiastically offers insight about stores pushing keto options.
[33:10] – Tessa discusses doing a social media detox.
[36:00] – Tessa reveals how she feels about the current state of food blogs.
[42:32] – Tessa refers to another food blog that she really loves.
[44:48] – We are left with a couple of actionable tips about navigating diet culture.
Links and Resources
Colleen Christensen Nutrition – Website
The SociEATy – Become a Member
Food Science Babe – Instagram Page
Other Episodes You Might Like: