Have you ever been in the middle of baking cookies and just wanted to dive head first into the dough and eat it with a spoon? Well, that's essentially what you can do with chocolate chip cookie dough hummus!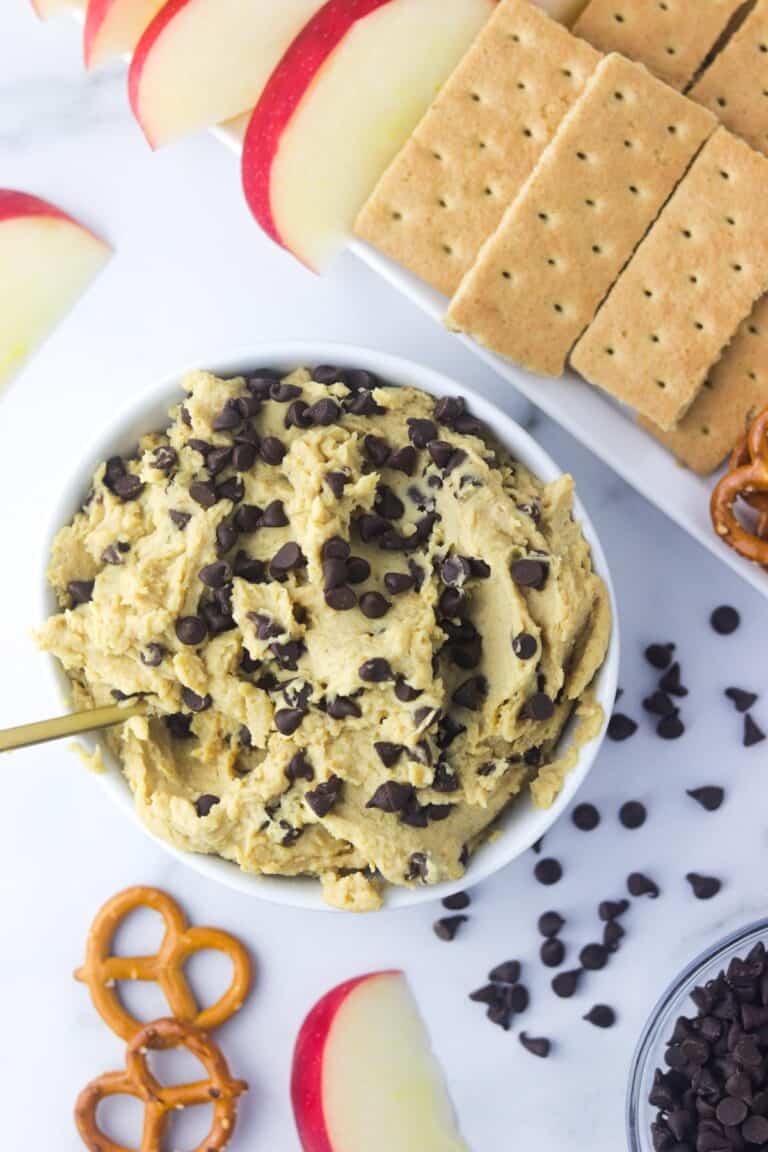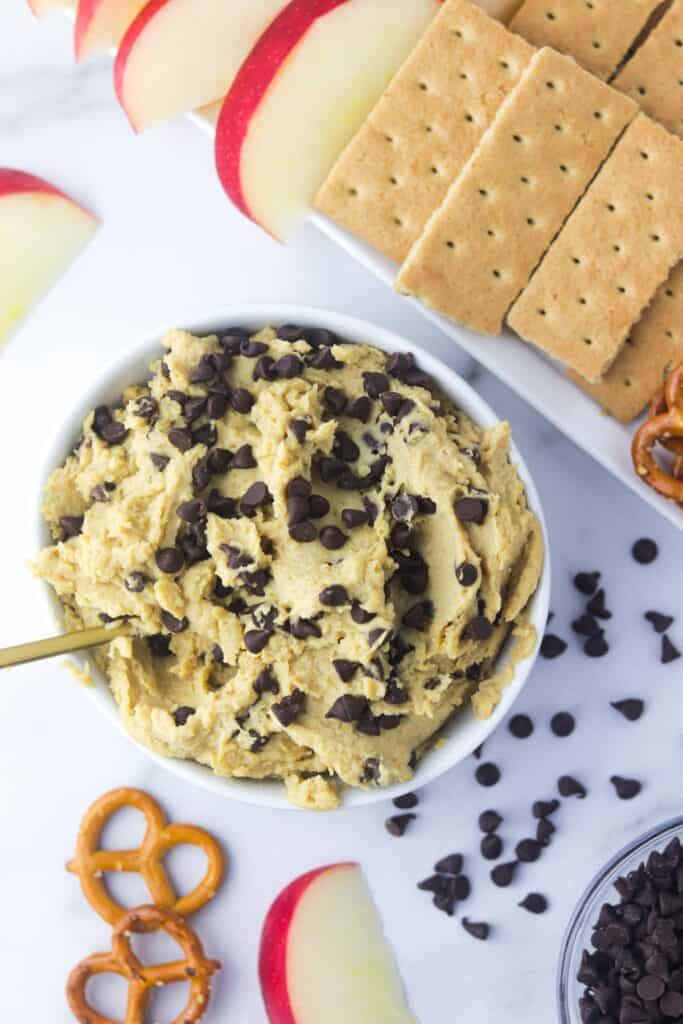 And, the best part? No "sugar hangover"! Now, don't get me wrong. I'm no stranger to eating raw cookie dough, let's be real. I know, I know, raw egg... whatever! I'll take the risk.
BUT, I don't feel super great after eating a bunch of that stuff. Yes, it tastes good, but I wouldn't want to do that on the daily. Ya feel me? But this? This chocolate chip cookie dough hummus? SUPER nourishing and leaves me feelin' fab!
What You'll Need For Cookie Dough Hummus
The ingredients list for this chocolate chip cookie dough hummus is so simple. Ready? Here is what you need:
1, 15 oz can of chickpeas (AKA garbanzo beans)
honey
cashew butter
vanilla
baking powder
salt
milk
mini chocolate chips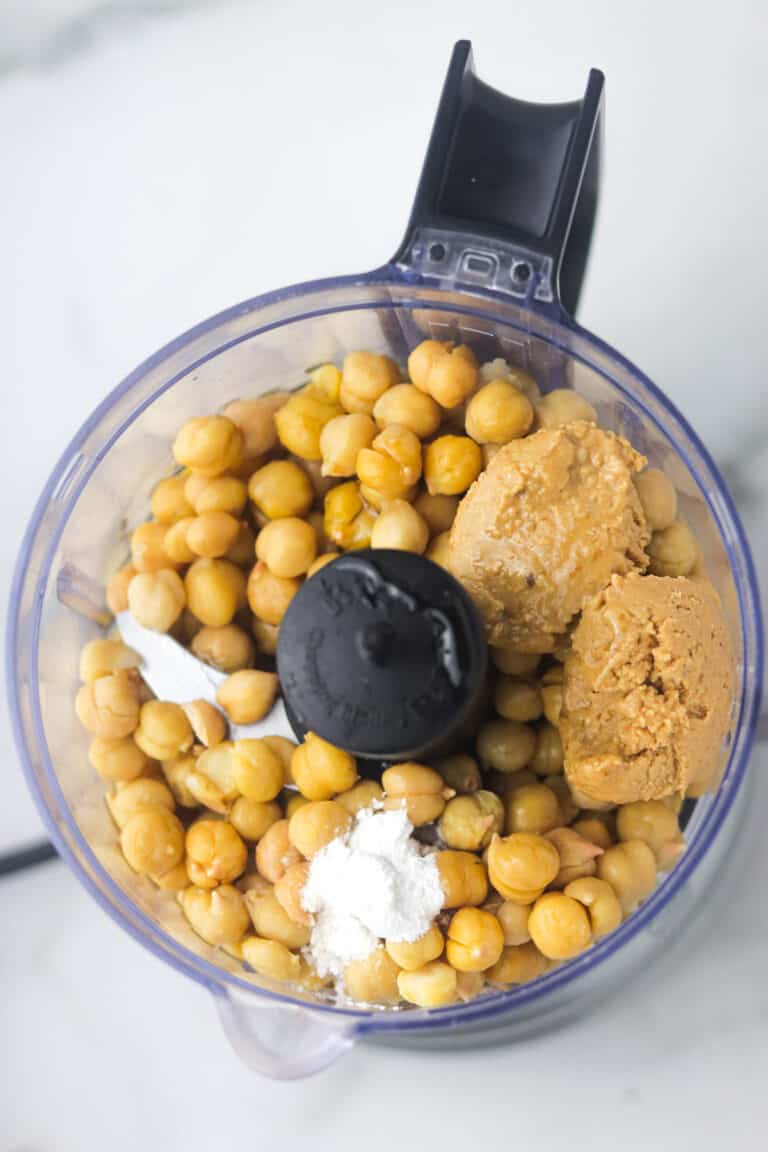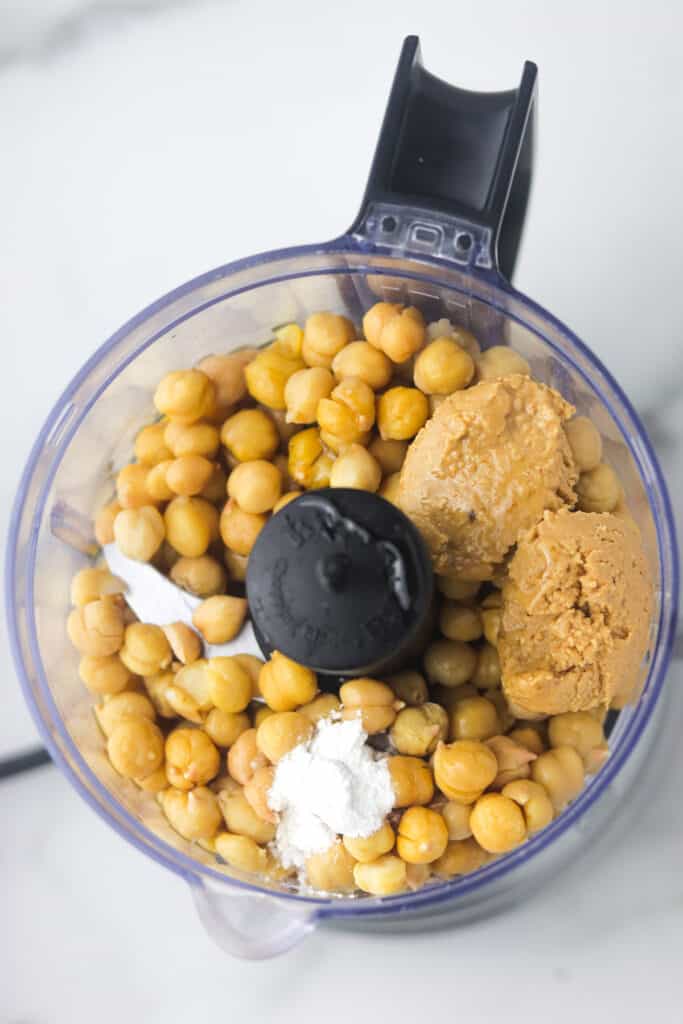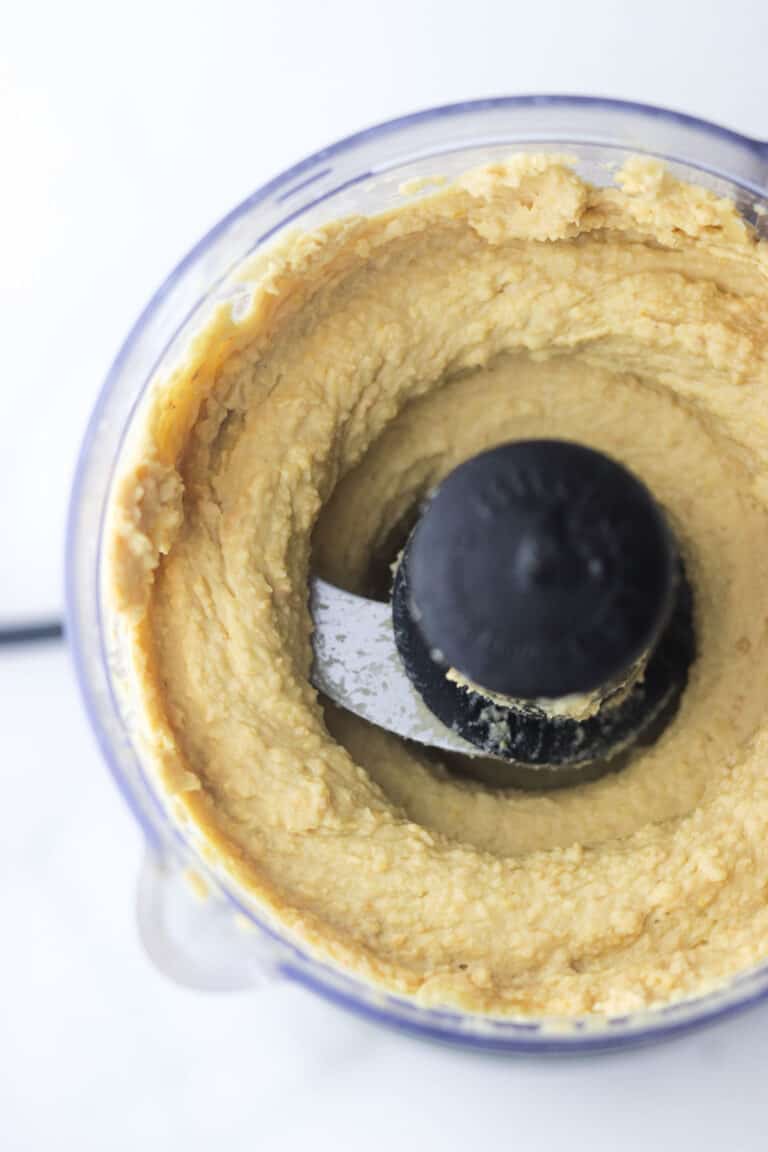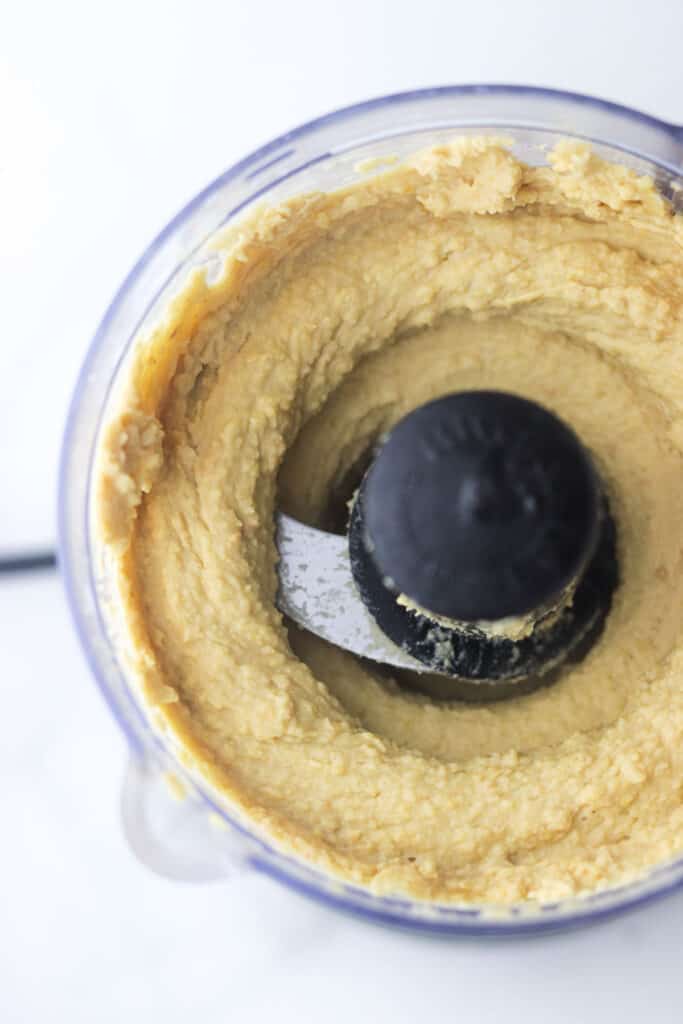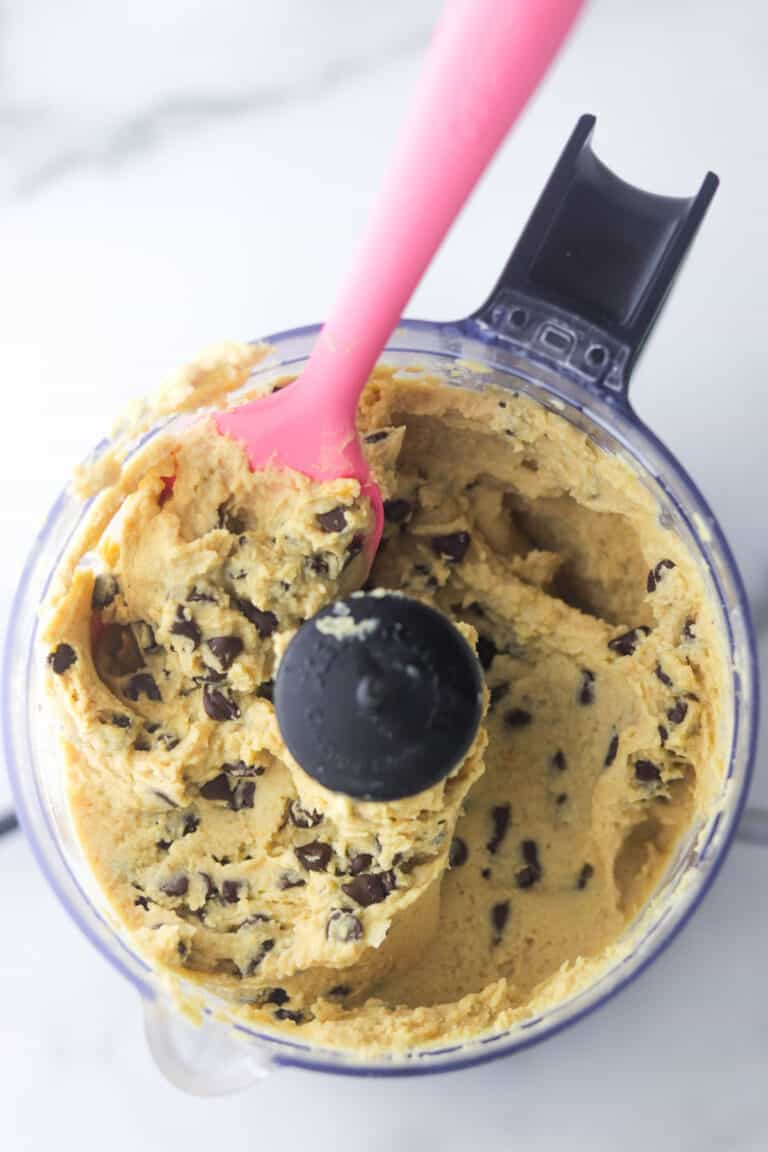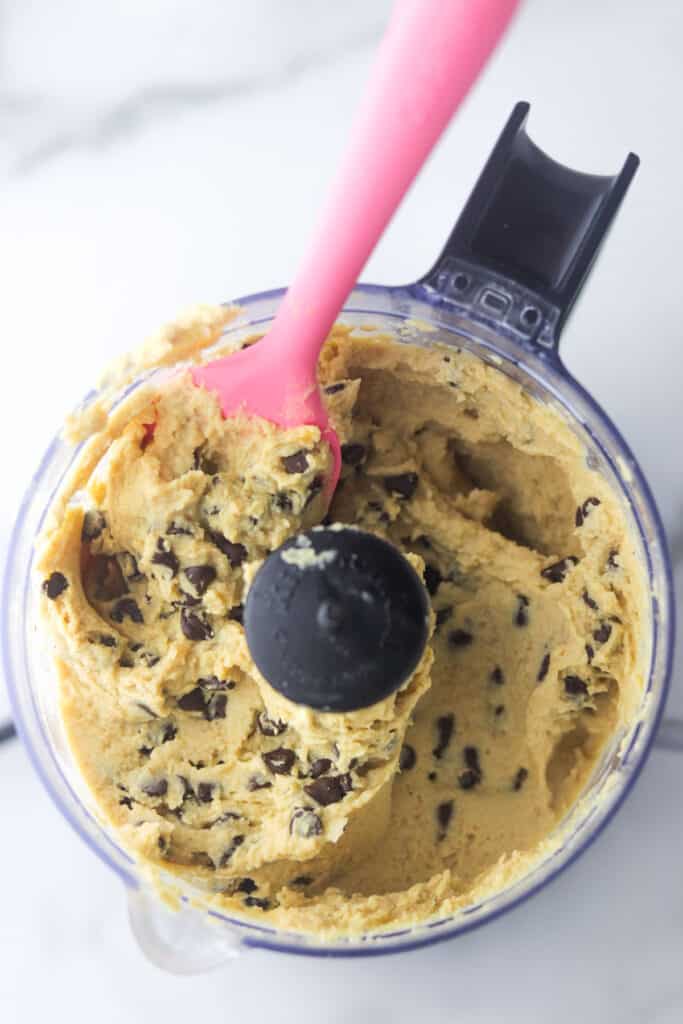 Why Add Baking Powder To Dessert Hummus?
Sounds crazy I know, but I've always added a touch of baking powder to my dessert hummus recipes. I add some in my snickerdoodle hummus recipe, too! I feel like it give it just a touch more of a cookie dough taste! I mean, it IS in cookie dough usually, right?!?! Only makes sense!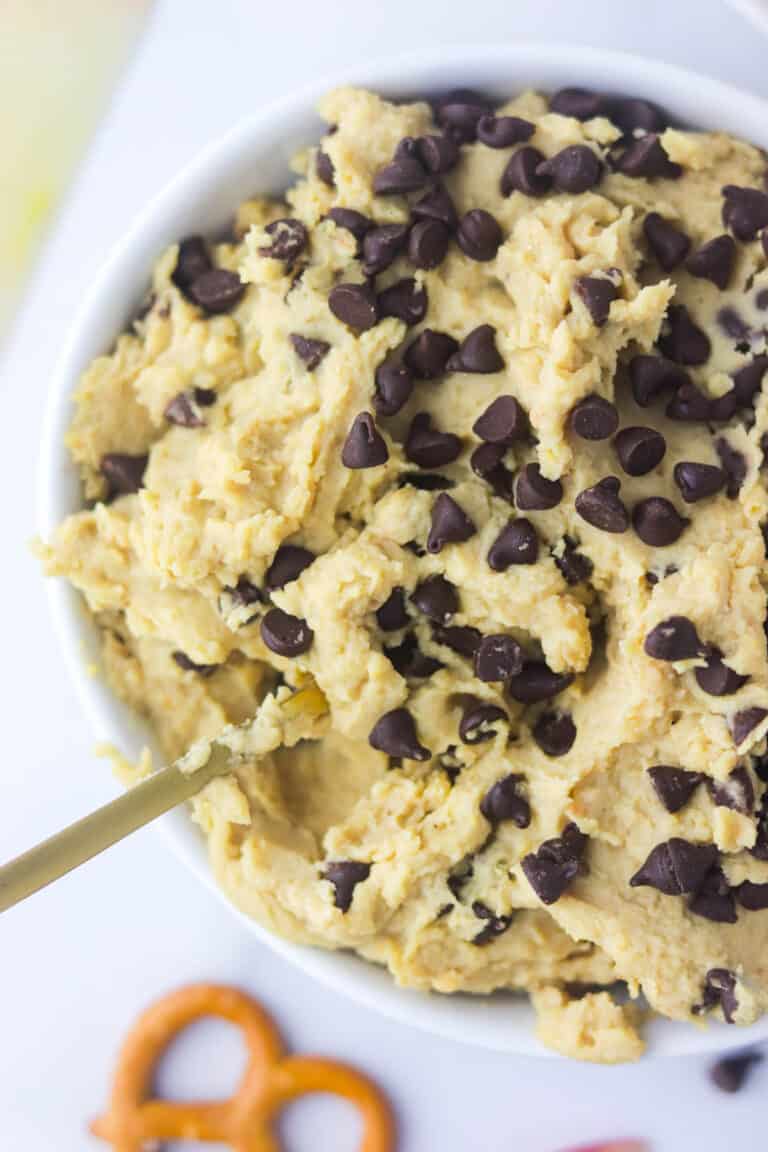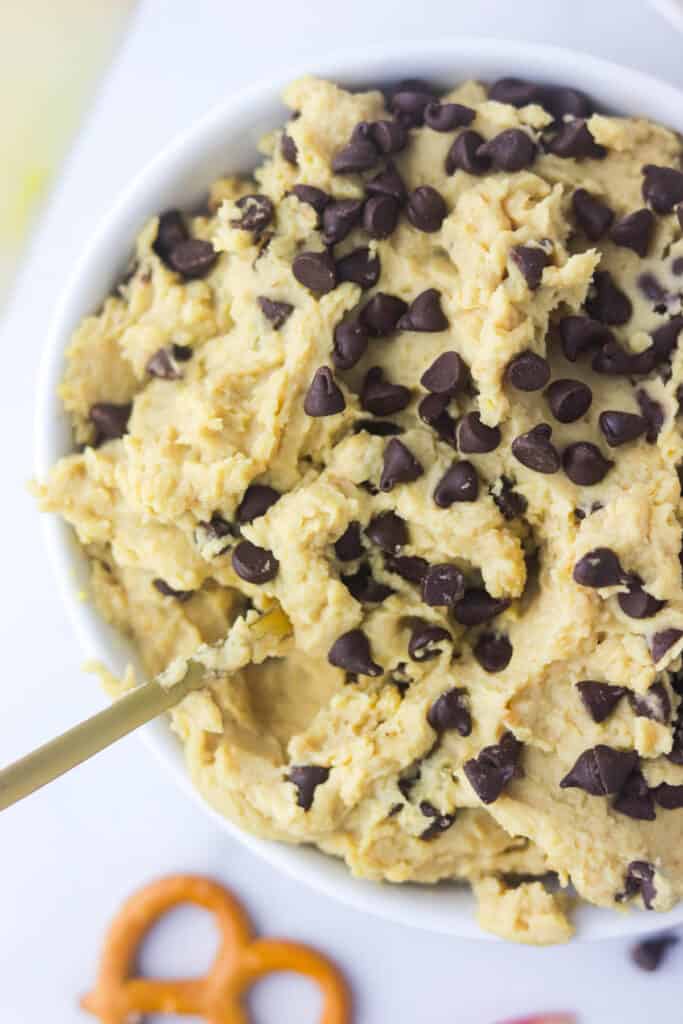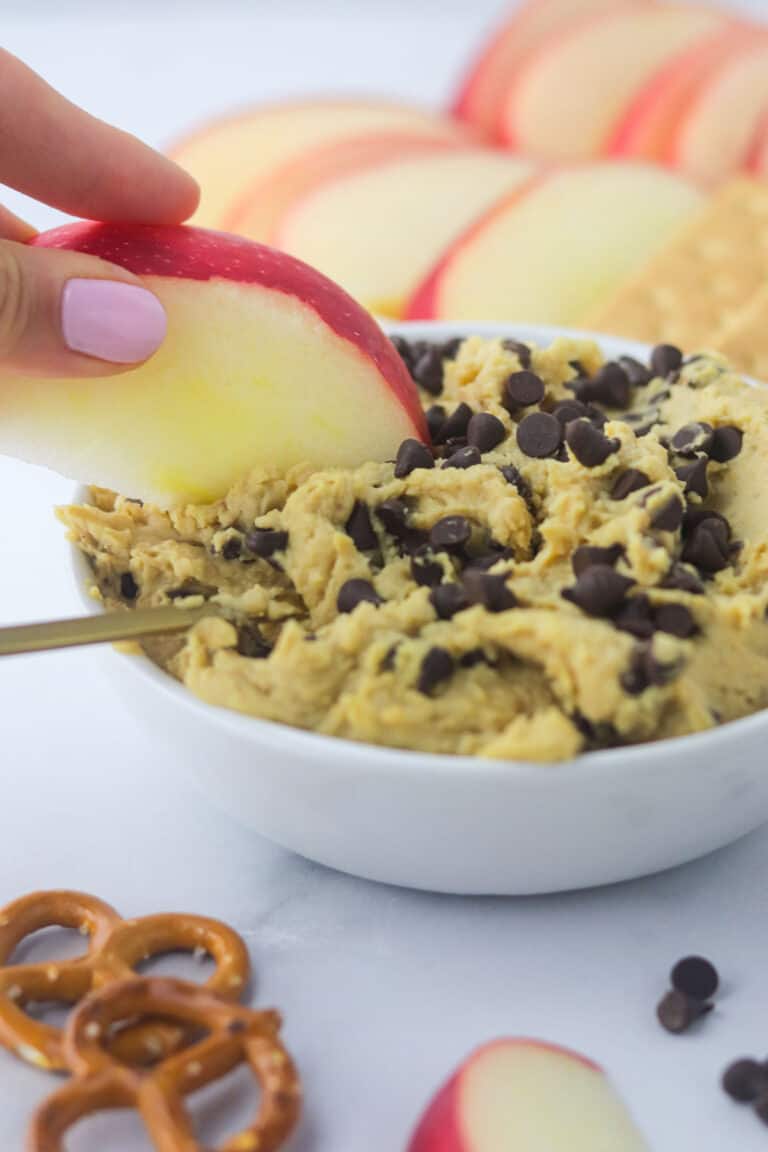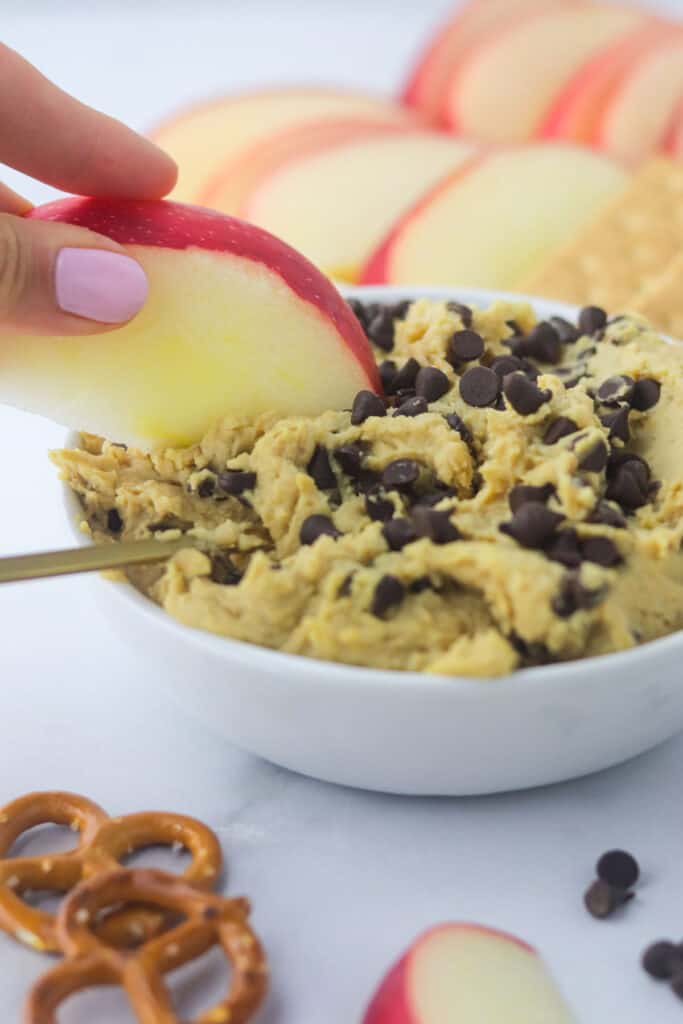 Tips For Making The Creamiest Cookie Dough Hummus
Making this recipe is super easy, ya pretty much just throw everything (minus the chocolate chips!) into a food processor. Then, once it's all blended fold those little nuggets of chocolate goodness right in there! But, I have a few extra tips to make this the absolute CREAMIEST ever!
Remove The Skin From The Chickpeas
This step is KEY! Rinse your can of chickpeas in a colander in the sink under warm water. Then, gently rub then between your fingers and you'll notice a thin film start to come off of the beans.
Repeat this process for as many of the chickpeas as you can. I know it's super tedious but, trust me, it's SO worth it for the creamy end result!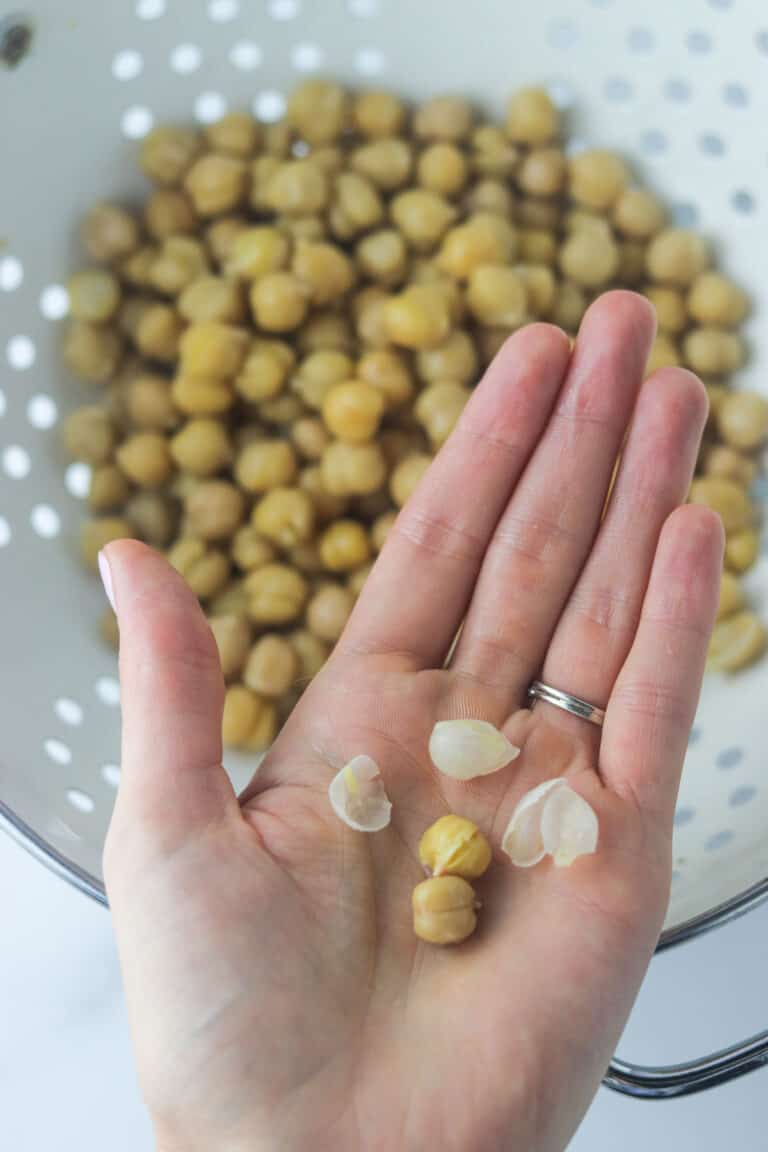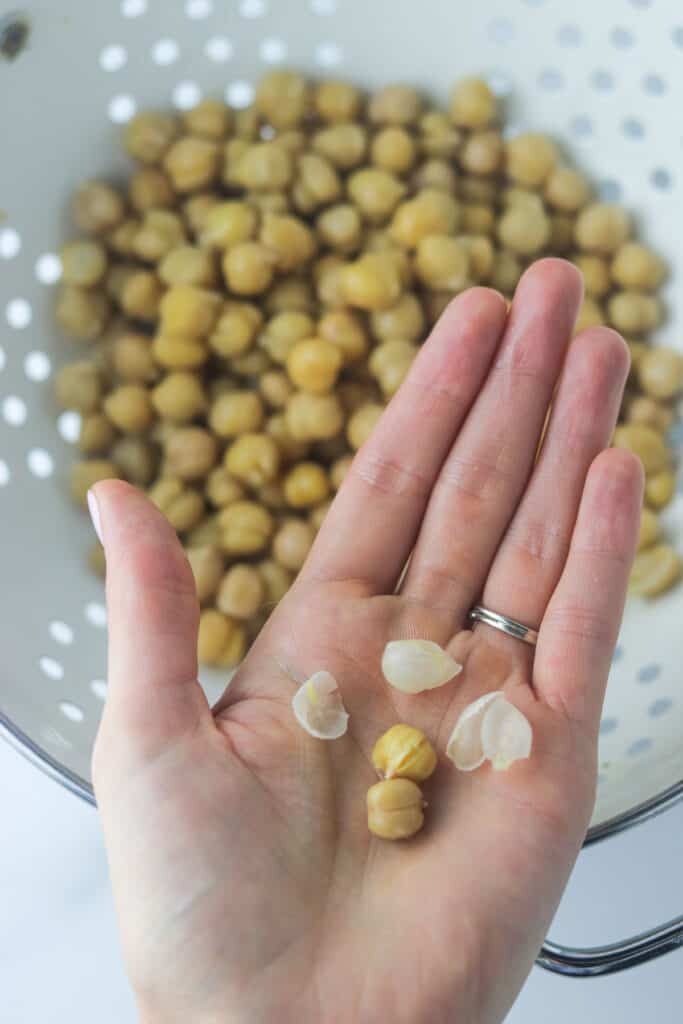 Use Cashew Butter If Possible
You can use any nut butter for this cookie dough hummus recipe, but cashew butter will give you the most "cookie dough-y" flavor. Peanut butter or almond butter tend to have stronger, bold flavors. But I mean, hey, a peanut butter cookie dough hummus wouldn't be bad either! Go for it!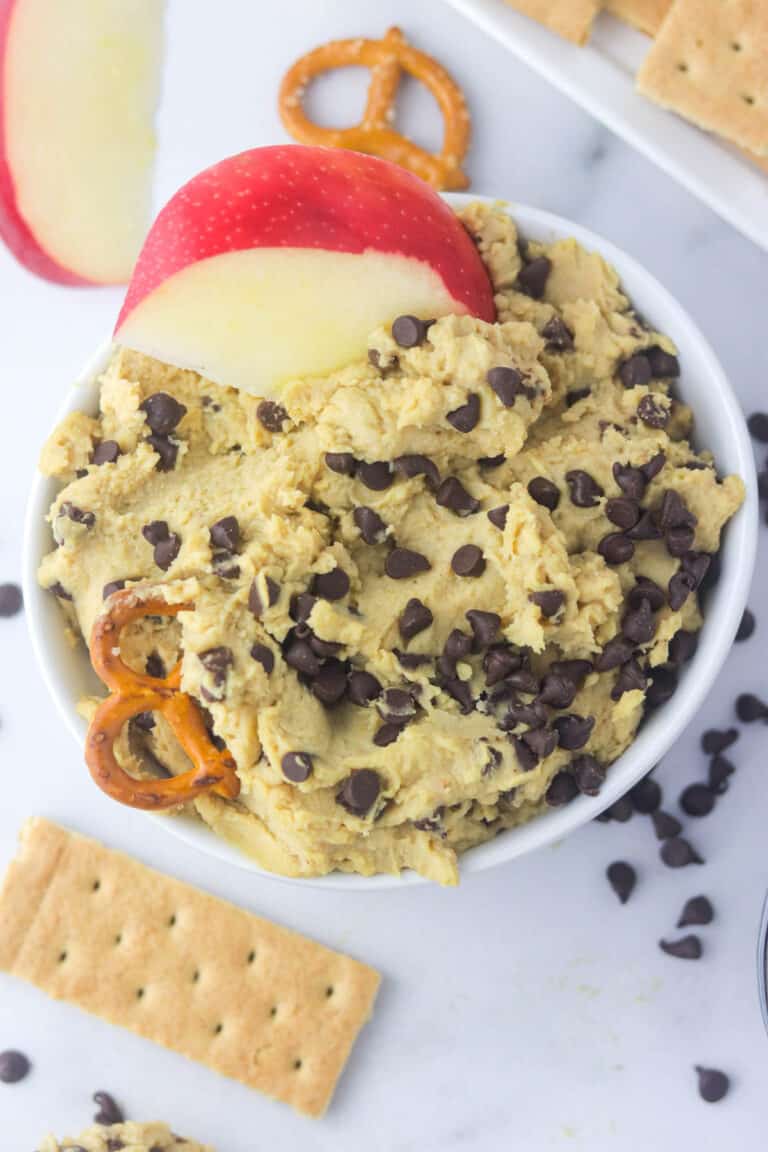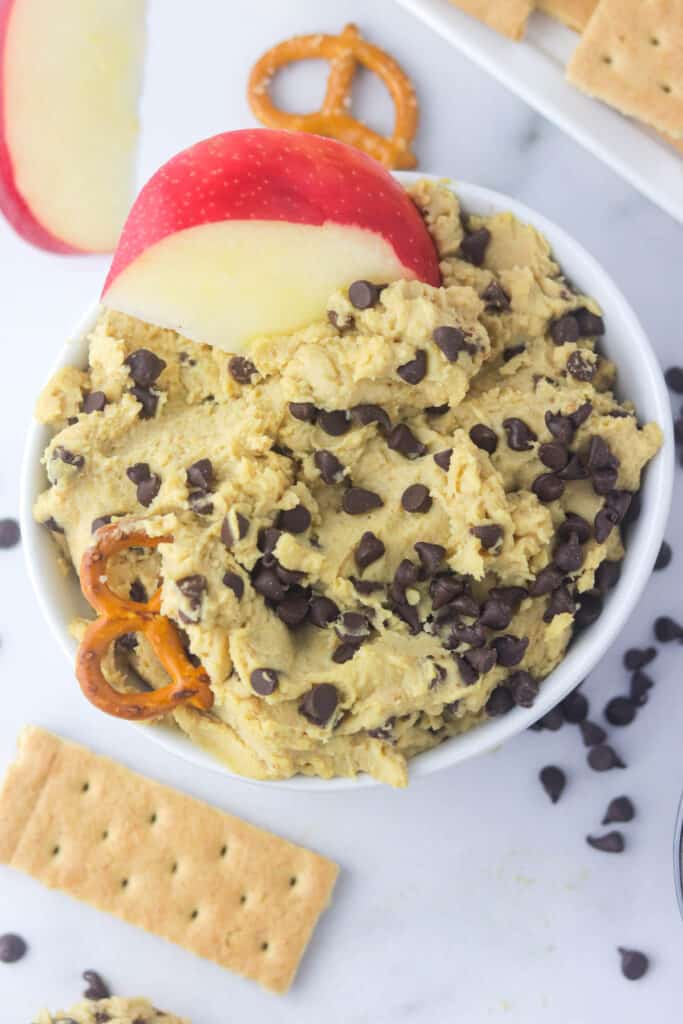 How To Store Chocolate Chip Cookie Dough Hummus
You can simply throw this into an air tight container and keep it in the fridge for 5-7 days. You can also freeze this hummus, if you like. I just recommend taking it out of the freezer and placing it in the fridge to thaw about 1 day before you're planning to eat it.
You can also make a big batch of this dessert hummus and then use an ice cube tray to freeze smaller, single serving portions!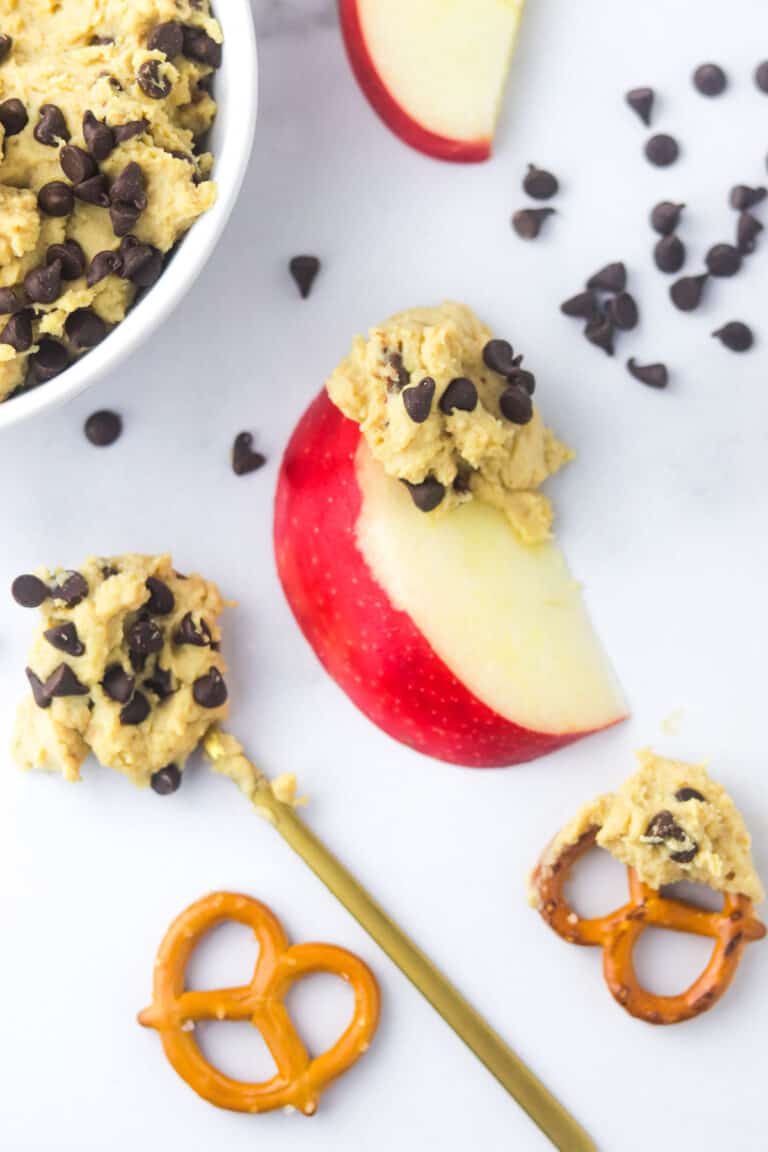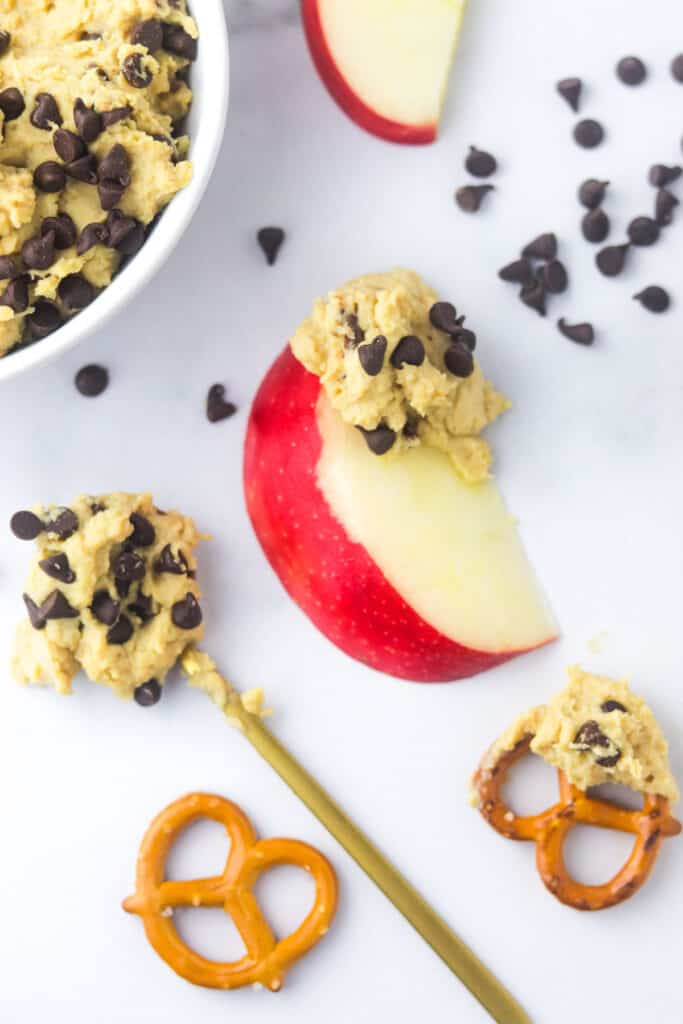 What To Serve With Chocolate Chip Hummus
Here are some ways that I like to serve this chocolate chip hummus:
Be sure to checkout my recipe for chickpea cookie dough and cookie dough bites if you love this recipe!
If you love this recipe be sure to leave a star rating on the recipe card!
Leave a comment with how you enjoyed it! I'm always looking for new ideas and another excuse to make this!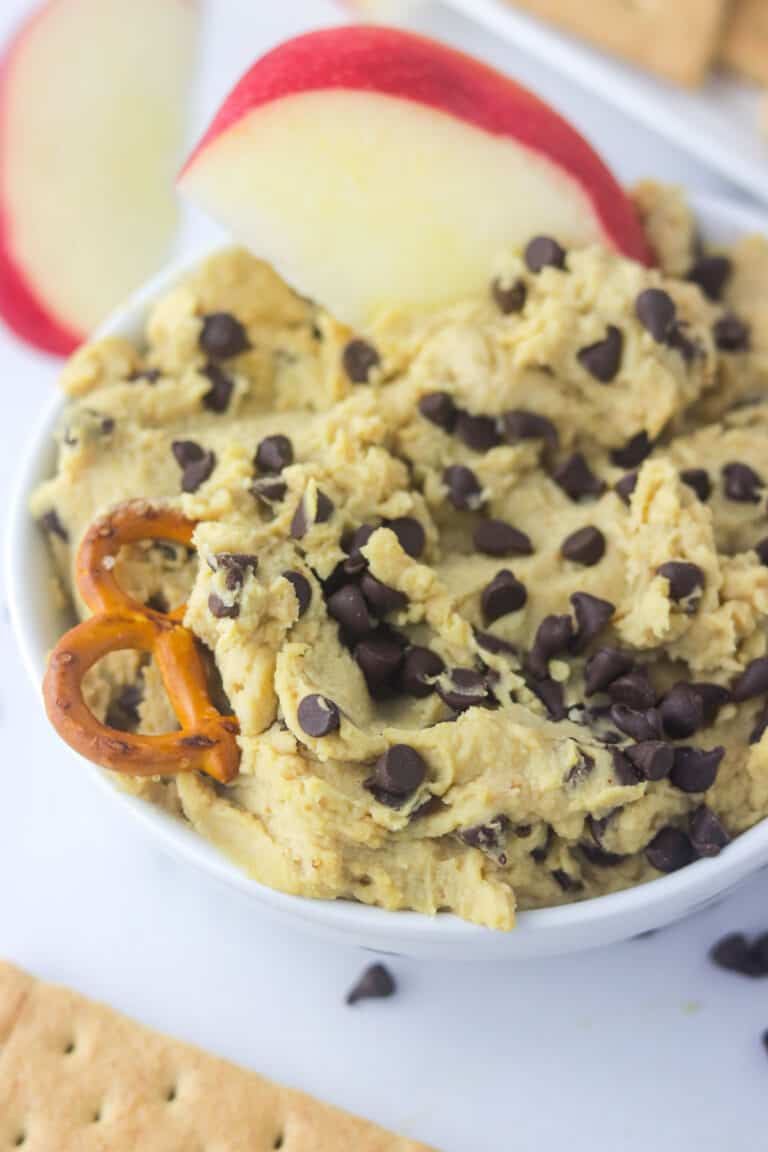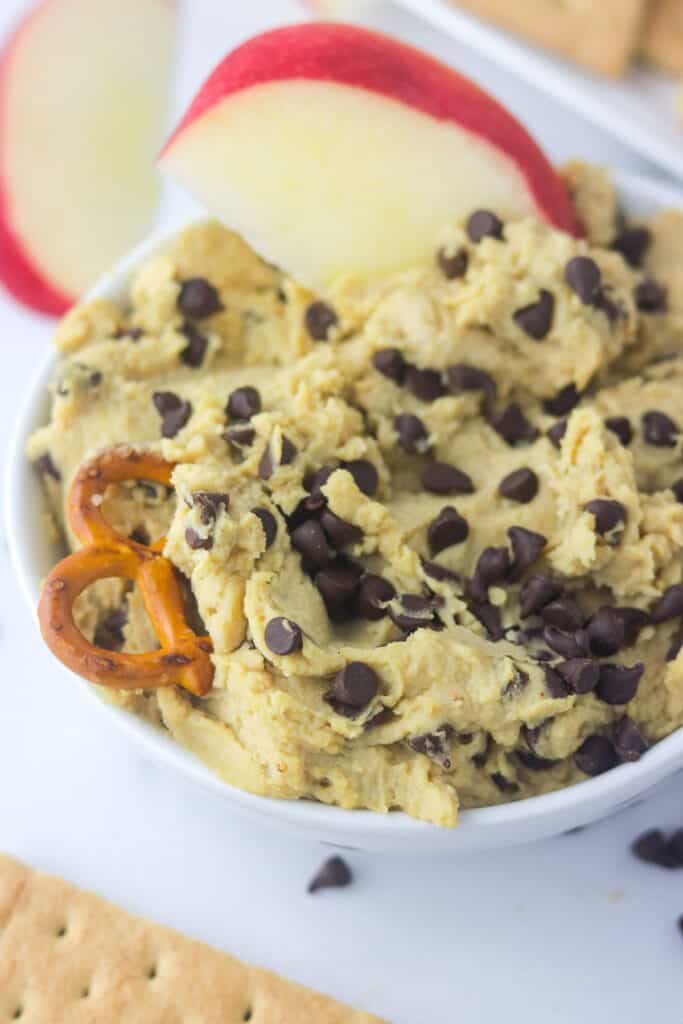 Happy eating!
XOXO
-Colleen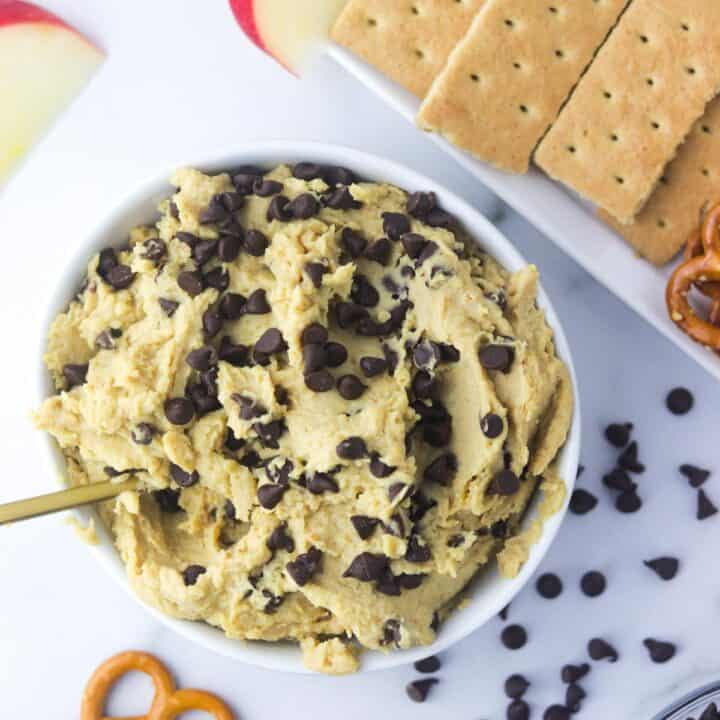 Chocolate Chip Cookie Dough Hummus
This creamy chocolate chip cookie dough hummus is like diving into a big bowl of raw cookie dough but this is packed with nutrition!
Ingredients
1, 15 oz can of chickpeas (AKA garbanzo beans)
2 tbsp honey
2 tbsp cashew butter
1 tsp vanilla
1/4 tsp baking powder
1/8 tsp salt
2 Tbsp milk
1/4 cup mini chocolate chips
Instructions
Remove chickpeas from the can and rinse with warm water. Remove as many of the skins as possible.
In a food processor combine chickpeas, honey, cashew butter, vanilla, baking powder and salt.
Slowly stream in the milk and process until smooth.
Next, fold in the mini chocolate chips.
Enjoy with apple slices, pretzels, graham crackers or by the spoonful!
Notes
May sub any nut butter you like!
Nutrition Information:
Yield:

16
Serving Size:

1
Amount Per Serving:
Calories:

78
Total Fat:

3g
Saturated Fat:

1g
Trans Fat:

0g
Unsaturated Fat:

2g
Cholesterol:

0mg
Sodium:

34mg
Carbohydrates:

12g
Fiber:

2g
Sugar:

5g
Protein:

3g