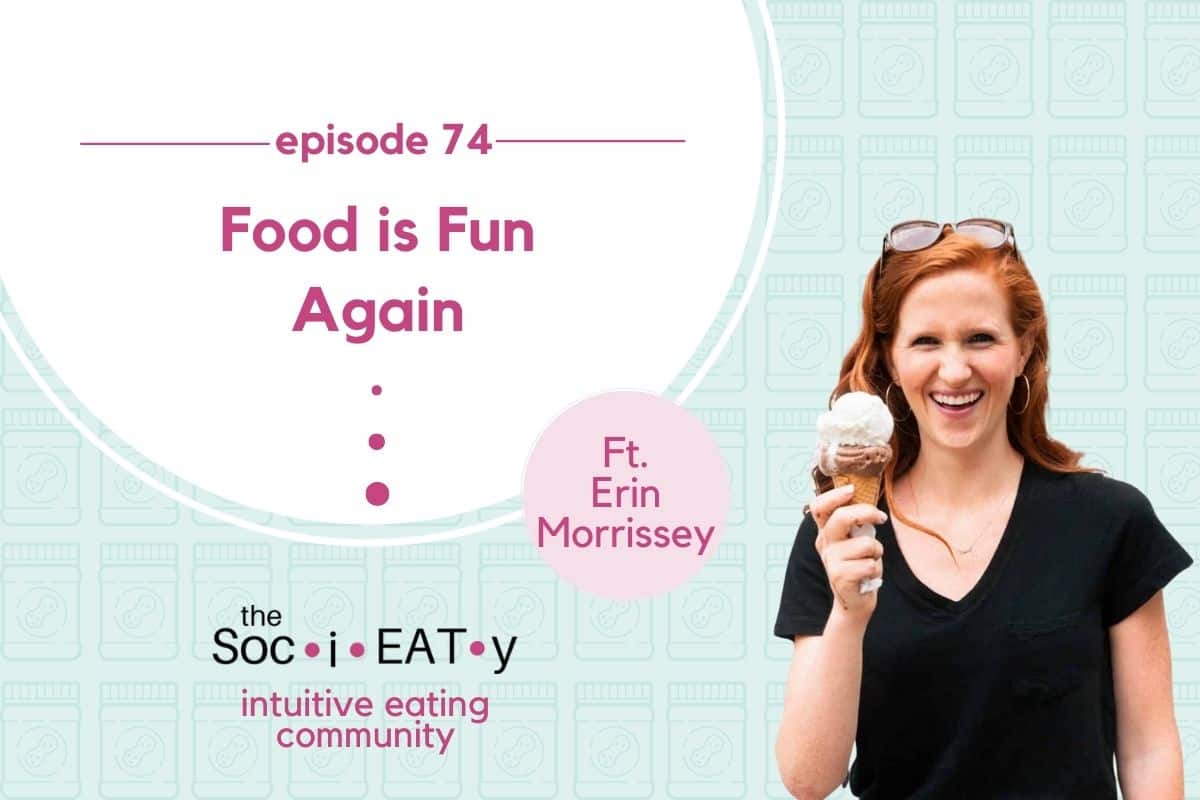 We don't talk about Bruno (I mean, mental illness).
In this week's podcast episode, we follow Erin Morrissey through her tumultuous journey of disordered eating and compulsive over-exercising through her recovery and the launch of her wildly successful food blog, Erin Lives Whole. Today, Erin knows how to nourish her body and has learned to love the experience of eating and sharing food with her fiancé, friends, and family…not to mention her multitude of global followers, including a banana bread baker in Ukraine. In this episode, you'll hear her candid feedback about why having a mental illness is kind of like having a little friend and what parts of her recovery felt the most uncomfortable…and also the most important. You'll also learn who encouraged her to start her blog, to begin with, and what life feels like in recovery from her eating disorder…does it ever fully go away? You'll need to tune in to find out. We are talking about Bruno!
Episode Links:
Erin's favorite recipes from her blog are her one-pot pasta and tahini brownies. Check 'em out below!
Easy Healthy One Pot Pasta Recipe – Erin Lives Whole
Healthy Tahini Brownies – Erin Lives Whole
Other Episodes You Might Like: