If you could only have one lunch for the rest of your life what would it be? For me, I think I'd have to say chicken salad. More particularly, this pecan chicken salad with apples.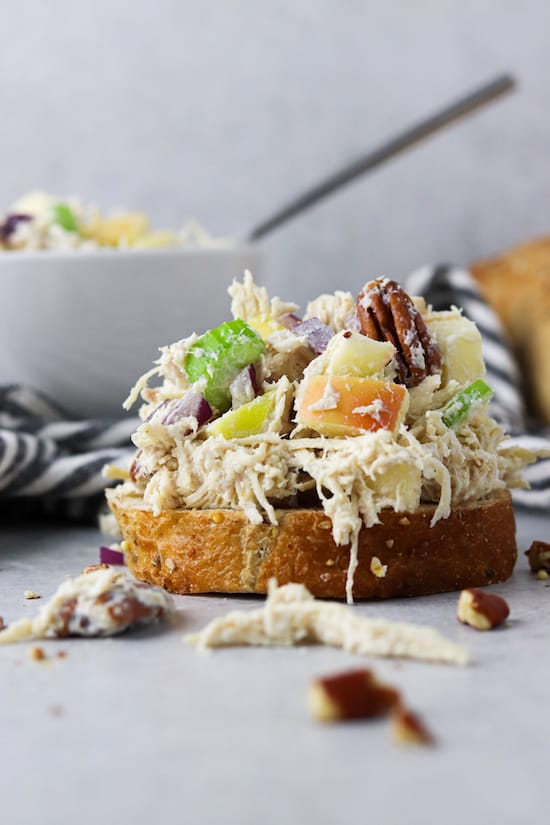 I love chicken salad because it's SO versatile! Plus, usually I don't need to buy any special ingredients for it because I almost always have everything on hand. That shows you how easy and simple this recipe is! 
Be sure to take a second and pin this recipe to your Pinterest board. I have a feeeeeling it's going to become a staple for you!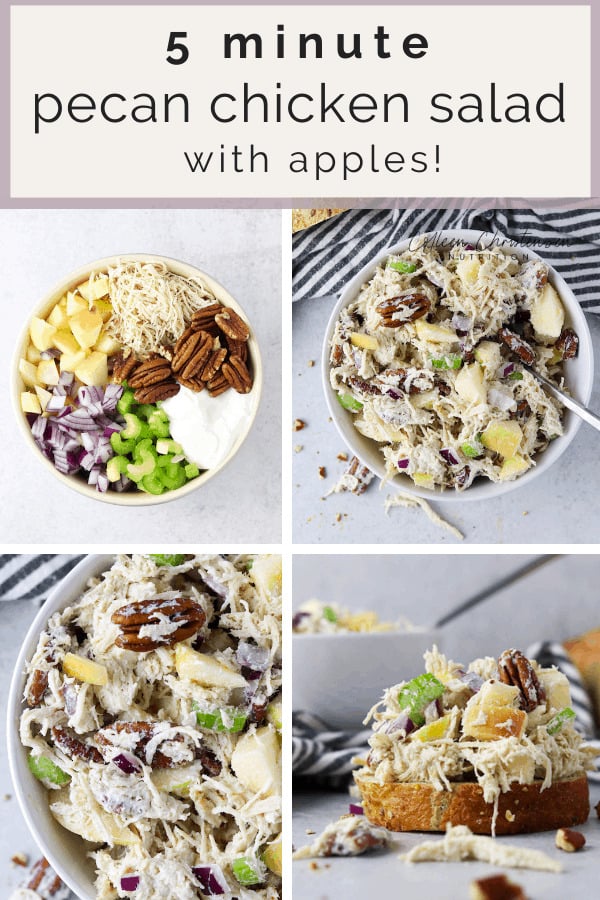 Let's break this recipe down and show you just how easy and delicious it is:
Pecan Chicken Salad
I LOVE adding pecans to my chicken salad because it adds some crunch which is SO satisfying! Plus, it adds some healthy fats that will help you feel fuller, longer. Ain't no body got time to feel hungry again an hour after lunch. Can I get an AMEN?!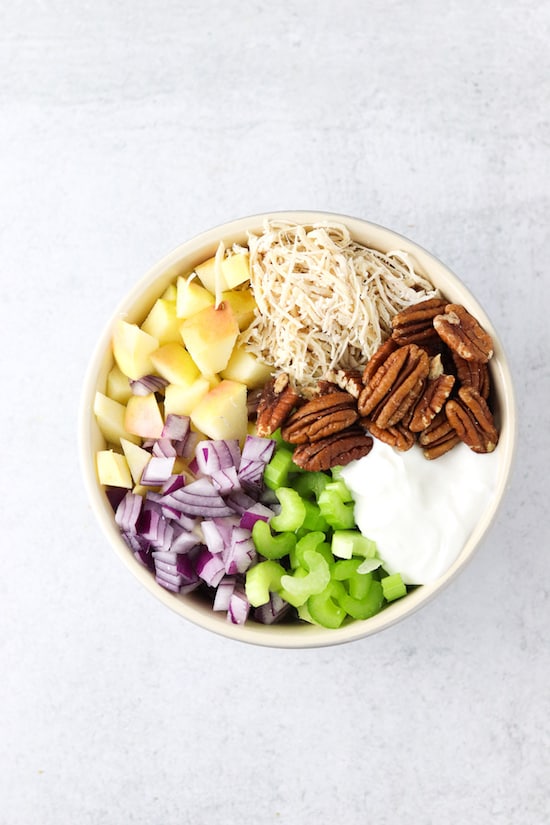 Chicken Salad With Apples
If you follow along with the blog and my recipe you know I've got a sweet tooth. So, rather than feeling bad about that I lean into it. I love adding sweetness to my meals throughout the day, like having chicken salad with apples! Plus, it adds a little extra fiber to, again, help you stay nice and full!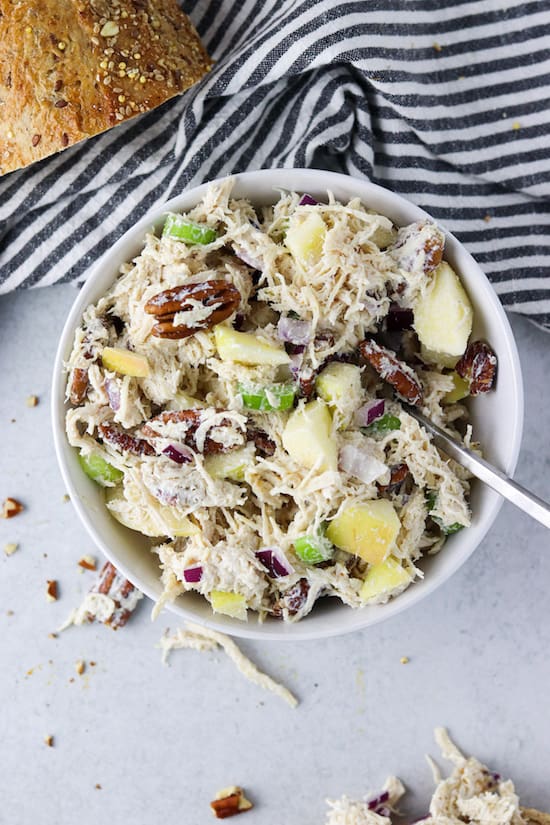 How To Shred Chicken
Okay, now for the actual chicken I usually use my Instant Pot to cook it. I throw a few chicken breasts in there, pressure cook it for 24 minutes, then release the pressure manually. From there I use an electric mixer to shred it. If you've never used your electric mixer to shred chicken go ahead and try it. You can thank me later for this little kitchen hack!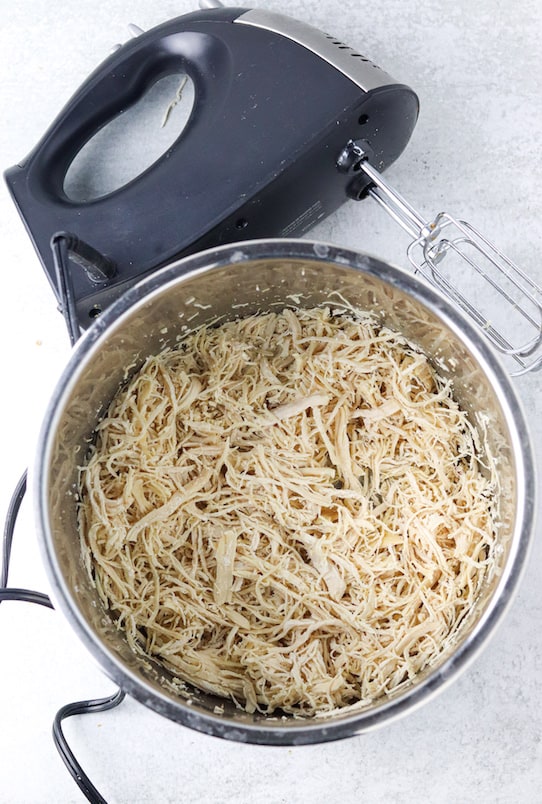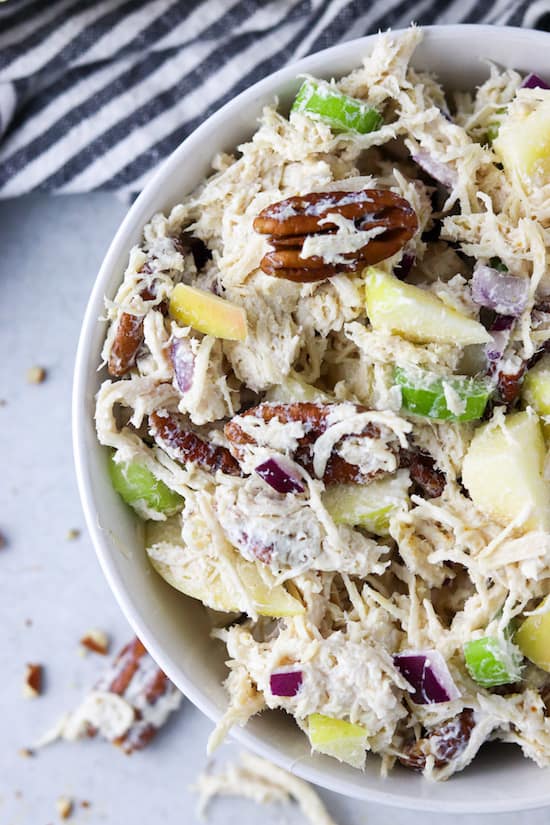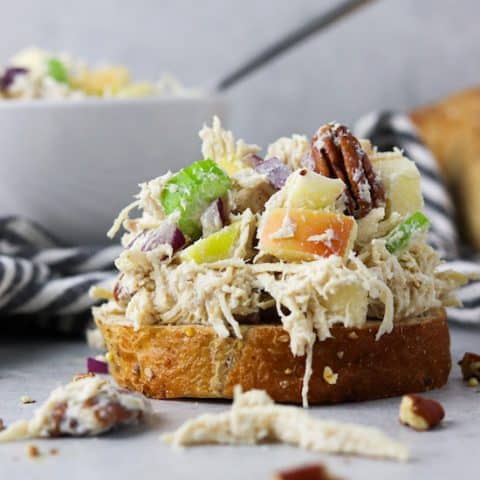 Pecan Chicken Salad With Apples
Packed with nutrition to keep you feeling full for hours this easy pecan chicken salad will no doubt become a weekly staple in your house!
Ingredients
1 lb boneless, skinless chicken breast, cooked and shredded
1 apple, diced
1/2 red onion, diced
2 stalk celery, diced
2/3 cup mayo or plain greek yogurt
1/2 cup pecans
Dash of salt & pepper (optional)
Honey (optional)
Instructions
In a large bowl combine all ingredients.
Mix until ingredients are evenly dispersed and the mayo/greek yogurt is evenly coating entire mixture.
Add salt and pepper is desired.
If you like sweeter chicken salads add a drizzle of honey and mix well!
Notes
I use my instant pot to cook the chicken. Pressure cook for 24 minutes with the trivet and about an inch of water.
Use electric beaters to easily and quickly shred chicken!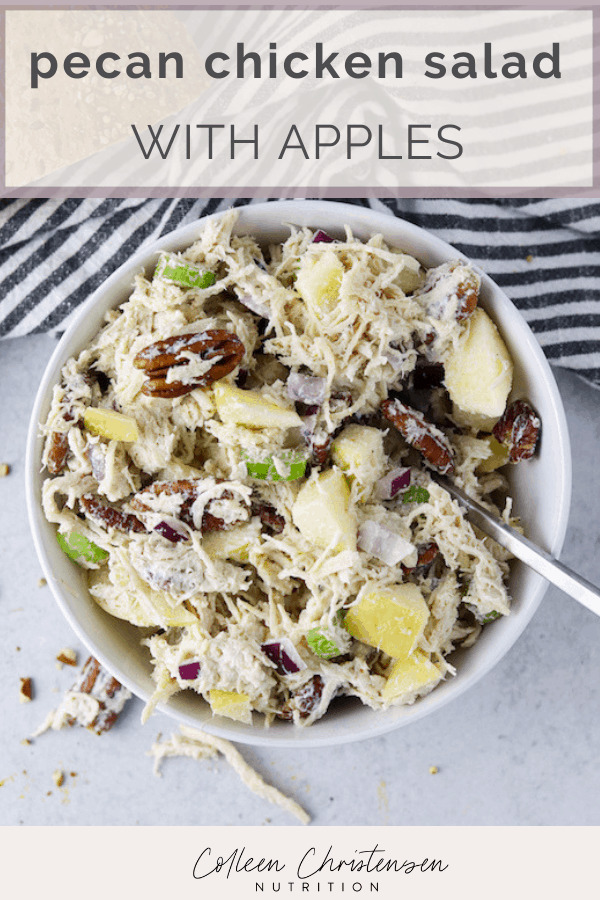 Give this pecan chicken salad with apples a try and let me know what you think. You can totally meal prep a big batch of this and make you week easy peasy! Leave a comment with any tweaks you make to the recipe. I love hearing how creative you guys get!
XOXO
-Colleen
Want more recipes like this one? You might like these: