Chances are if you've strolled down the grocery store cereal aisle you've seen all of the different types of oats. There are so many that it can be overwhelming! In this blog post we'll break down the difference between rolled oats VS quick oats VS steel cut oats so that you can make the right choice!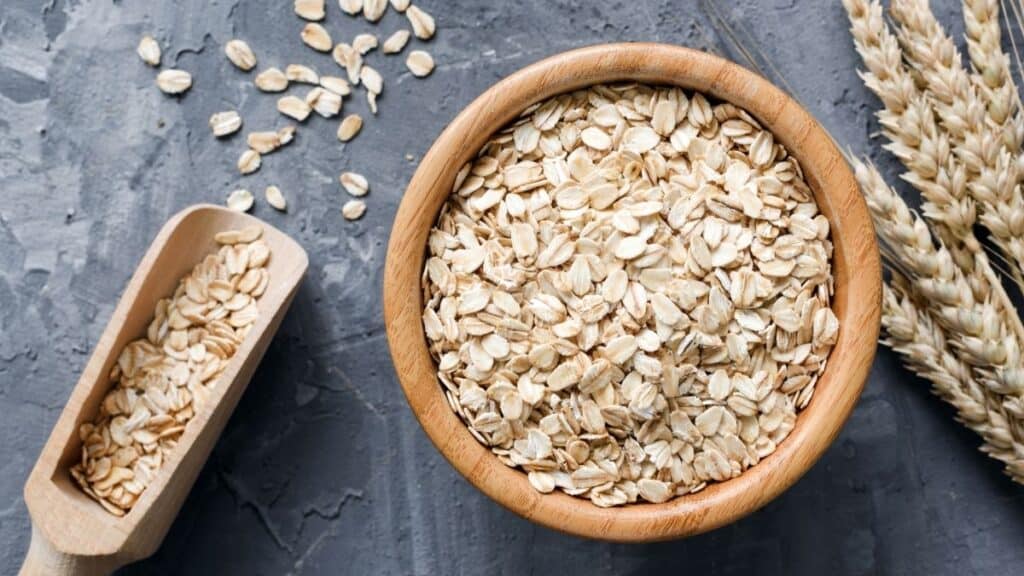 Why Are Oats So Popular?
Oats are classic. Timeless. Delicious. They've truly stood the test of time and for good reason! Oats provide a blank canvas for the most delicious, creamy oatmeal bowls, are the perfect addition to baked goods (like this recipe for one bowl banana bread!) and are even made into milk now (be sure to checkout my blog post: Your Complete Guide To Dairy VS Plant Based Milk to learn all about that!) But beyond being delicious and so incredibly versatile they're also super great for your health, too.
Before we dive into the difference between rolled oats vs quick oats vs steel cut oats let's go over a few of the health benefits of ALL types of oats: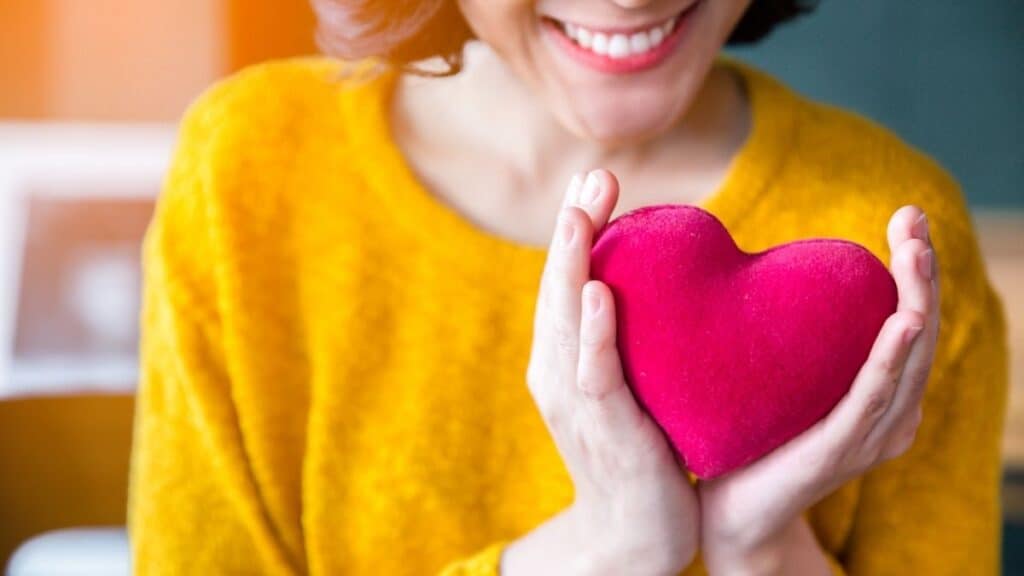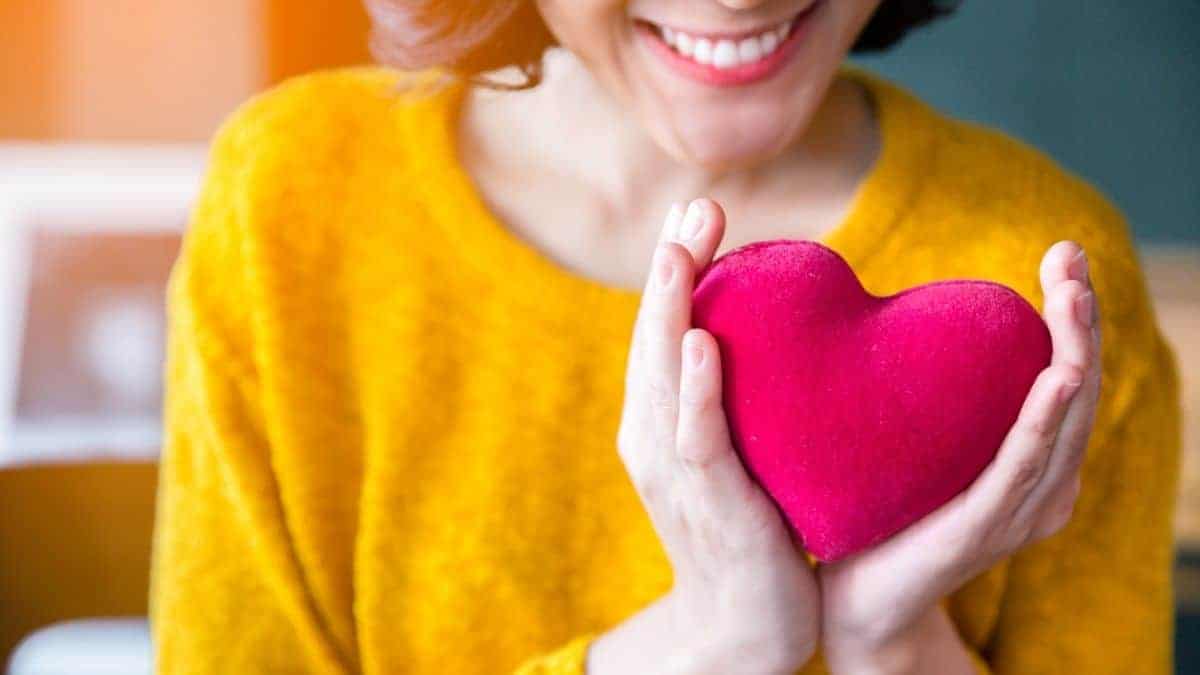 May Help Prevent Cardiovascular Disease
Oats may help to lower cholesterol, specifically LDL levels (the bad cholesterol) on an average of 3-16% but doesn't impact your HDL (the good cholesterol) so it's a win-win. Oats are known for this health benefit because of the soluble fiber it contains which is called beta glucan. The soluble fiber binds to the bile salts in the small intestine and is ultimately excreted therefore lowering your cholesterol.
With the decrease in LDL this also decreases plaque build up which can contribute to heart disease and/or heart attacks. In another study it showed that oats intake also lower blood pressure (both systolic and diastolic) therefore lowering risk of hypertension. So, basically, they make your heart and tummy happy.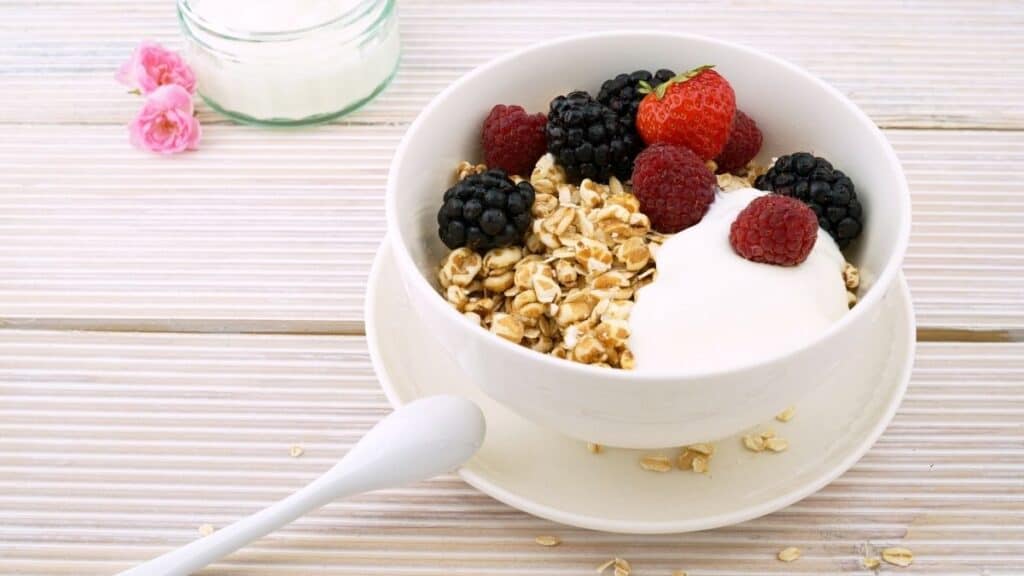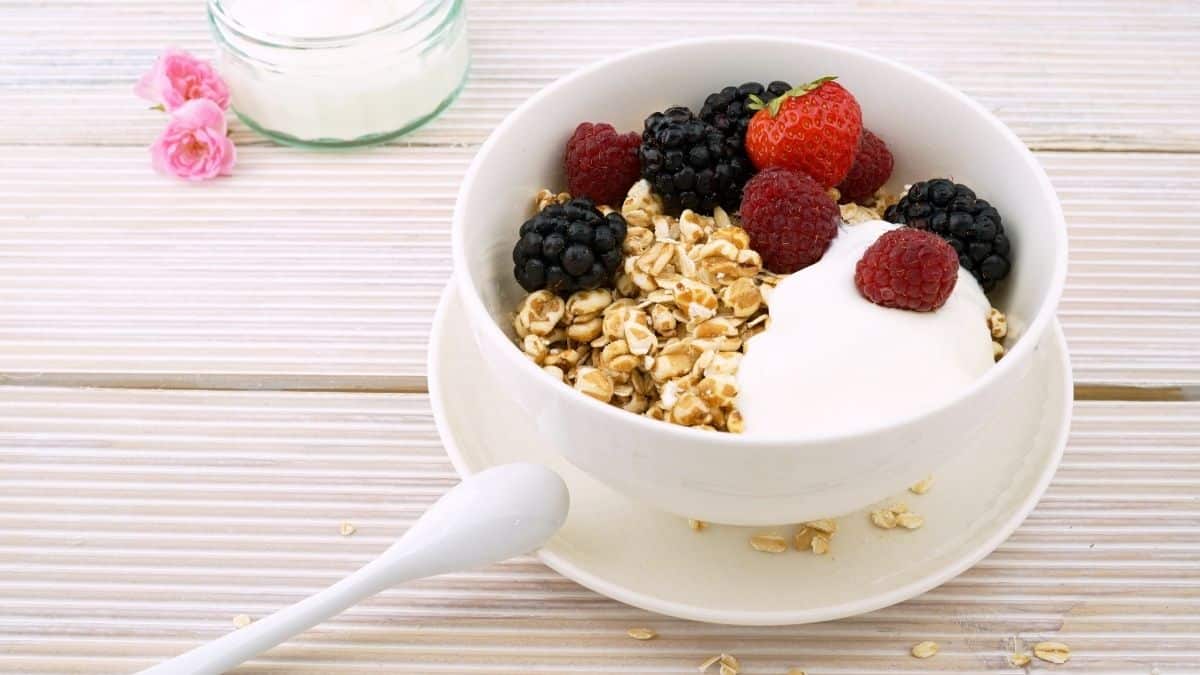 Oats Help Keep You Full & Satisfied
Again at it with the fiber, oats help to keep you full and satisfied. The fiber content decreases the transit time of food in your stomach which helps with digestion and nutrient absorption, in addition to feeling full longer.
Oats themselves are packed with fiber, provide protein, and even some fat which is the perfect combo for keeping you satisfied. Oats are even considered to be the best source of protein when it comes to cereal grains.
Additionally, oats help to regulate your blood sugar. In one study it was stated, "Oat-soluble fiber reduces post-prandial blood glucose and insulin levels in both healthy and diabetic subjects" aka after you eat your blood sugar is less likely to spike or crash.
Oats Are Allergen Friendly
Oats are naturally gluten free (although you have to be aware of when buying them from the store because sometimes they're processed with wheat products). This can be extremely beneficial if you have celiac disease or gluten sensitivity.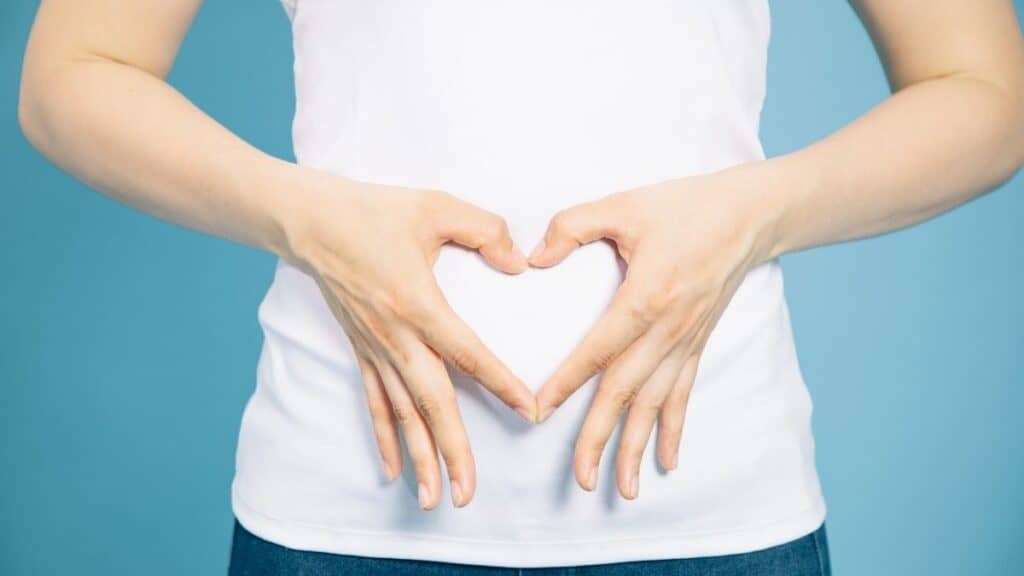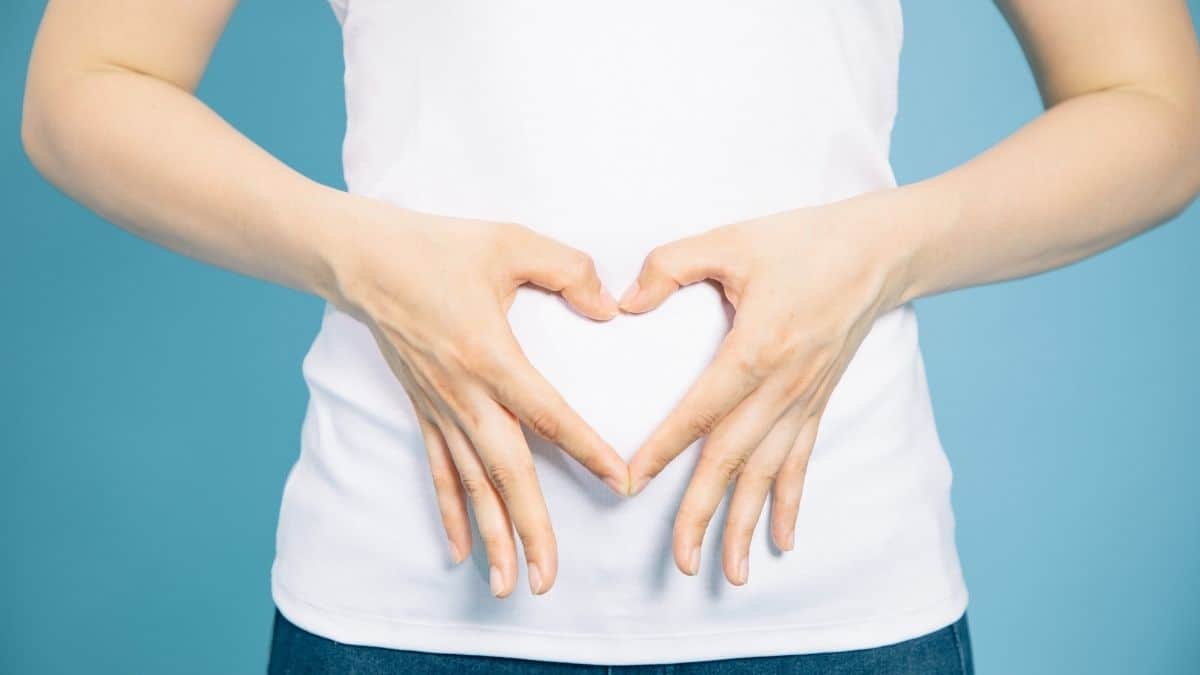 They Benefit Gut Health
Because of the fiber content in oats it helps to make you more.. well.. regular when it comes to your bowels. Oats are also high in an amino acid glutamine which can help your gastrointestinal immune function. This can help improve your gut microbiome aka all that good bacteria.
In One study scientists analyzed participants gut microbiota during a study before and after consumption of oats fiber (beta- glucan). They found that ultimately the oats fiber increased the good and decreased the bad bacteria.
Why Are There Different Types Of Oats?
When you walk down the aisle in a grocery store you'll be sure to see a variety of different types of oats and it can be confusing determining which one to pick. The reason there are so many different types of oats is simply because of their milling and overall processing (steaming & flattening).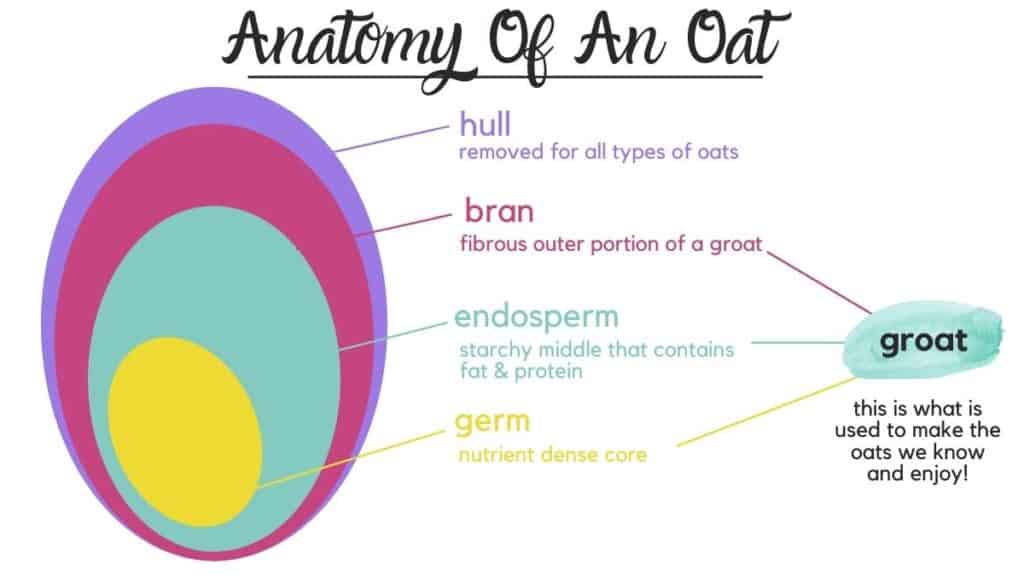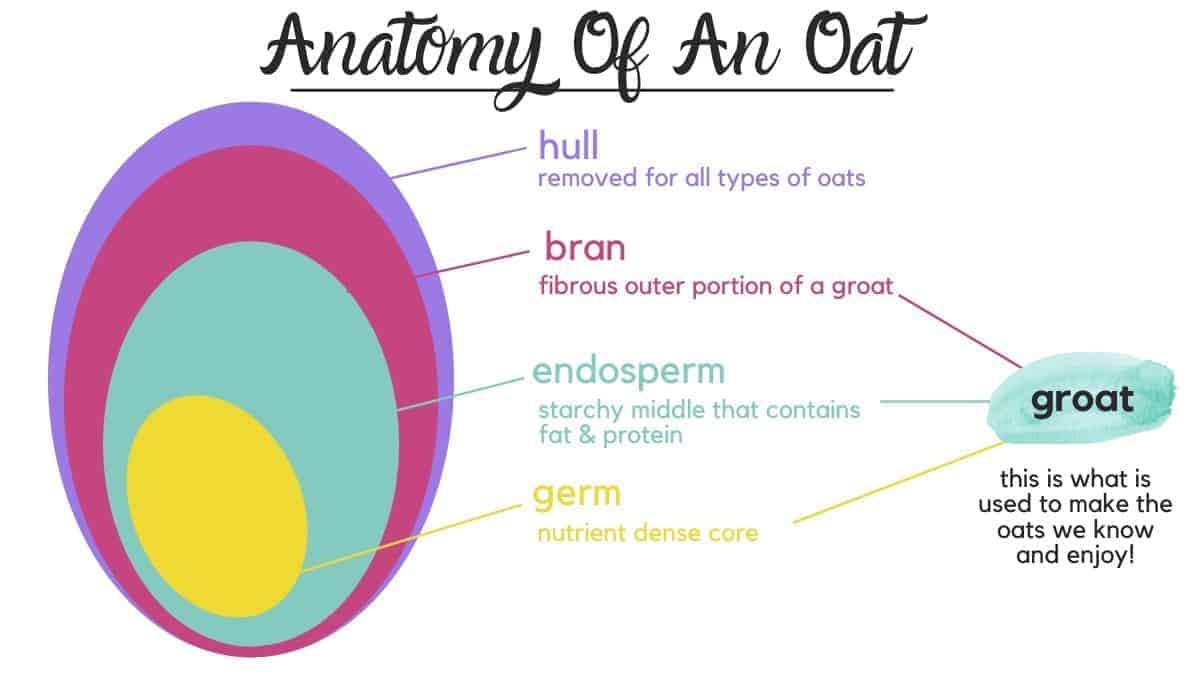 Once oats are harvested they are de-hulled which basically means the outer layer of the oat (which can't be digested) is removed. What is left is the grout which is then heat treated (known as kilning) to kill off any bad bacteria and inactivate any enzymes that might cause the oats to rot. This process also gives those oats that tasty flavor. From there oats are simply cut, flaked, or ground to make the different types.
Let's now take a look at each of the different types of oats.
Rolled Oats VS Quick Oats VS Steel Cut Oats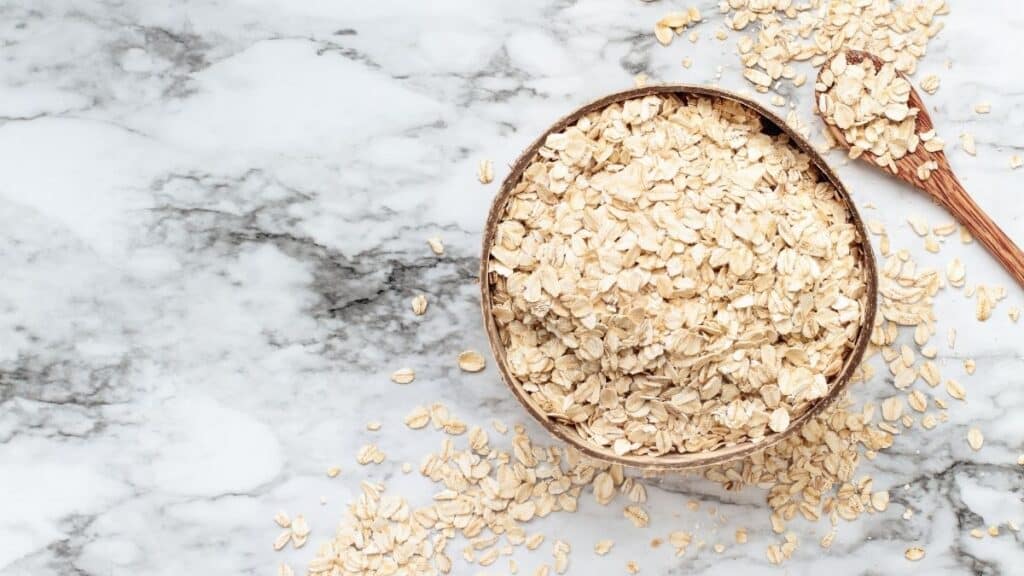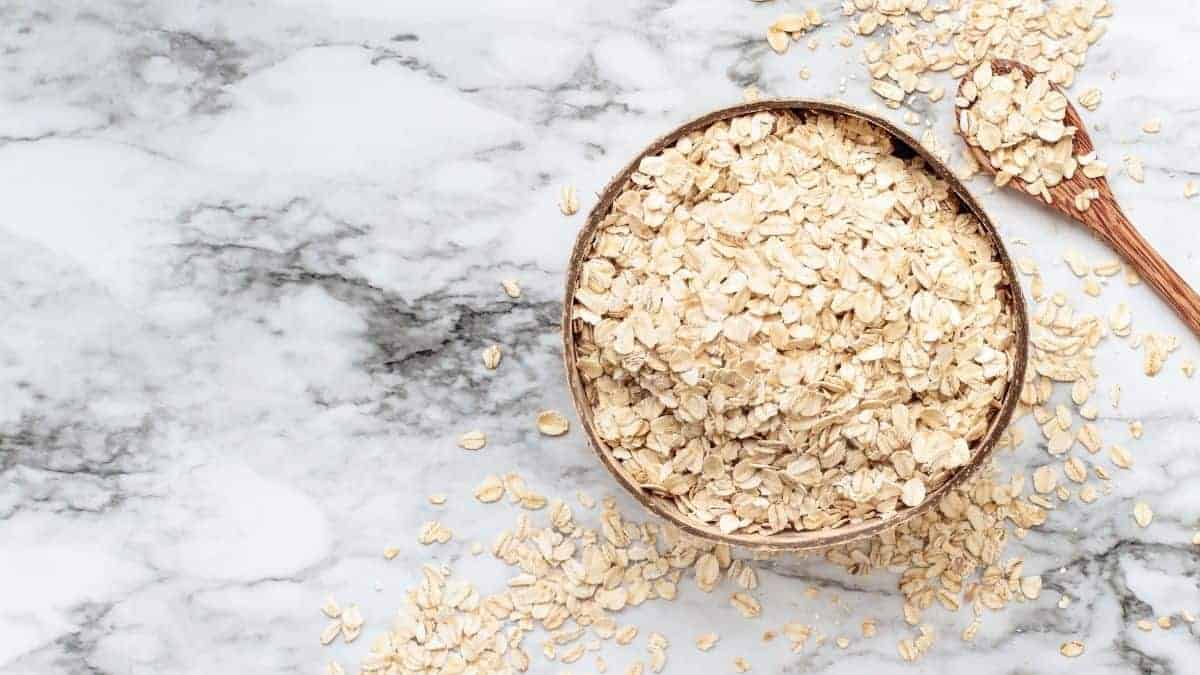 Quick Oats
Quick oats are oats that have been steamed & flattened and then cut into the very small pieces. The more an oat is rolled flat and cut into smaller pieces, the faster they will cook. So, quick oats are the fastest cooking of the oat varieties.
You can cook quick oats on the stove or even in the microwave (I'm a team microwave be cause time is of the essence!). You can use a 1:2 ratio for this (i.e. 1/2 cup oats to 1 cup liquid- milk or water!) and simmer on the stovetop for ~5 or so minutes or microwave for ~2 minutes.
Another option could be using quick oats in your favorite overnight oat recipe. I have this recipe for overnight protein oats (proats!) that my husband is obsessed with!
Because these oats are rolled so thin they'll have a softer and smoother texture when compared to the others we are going to talk about.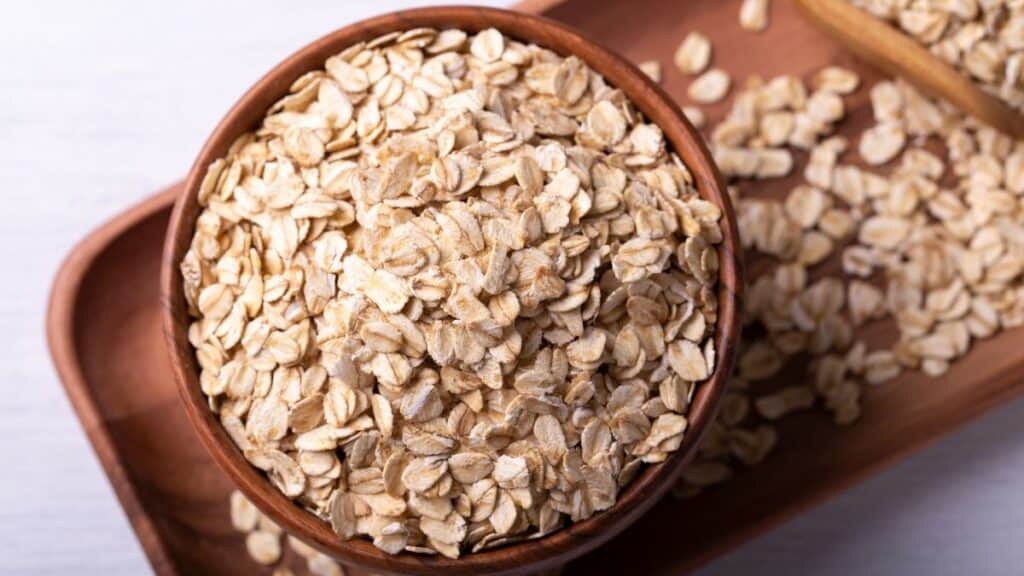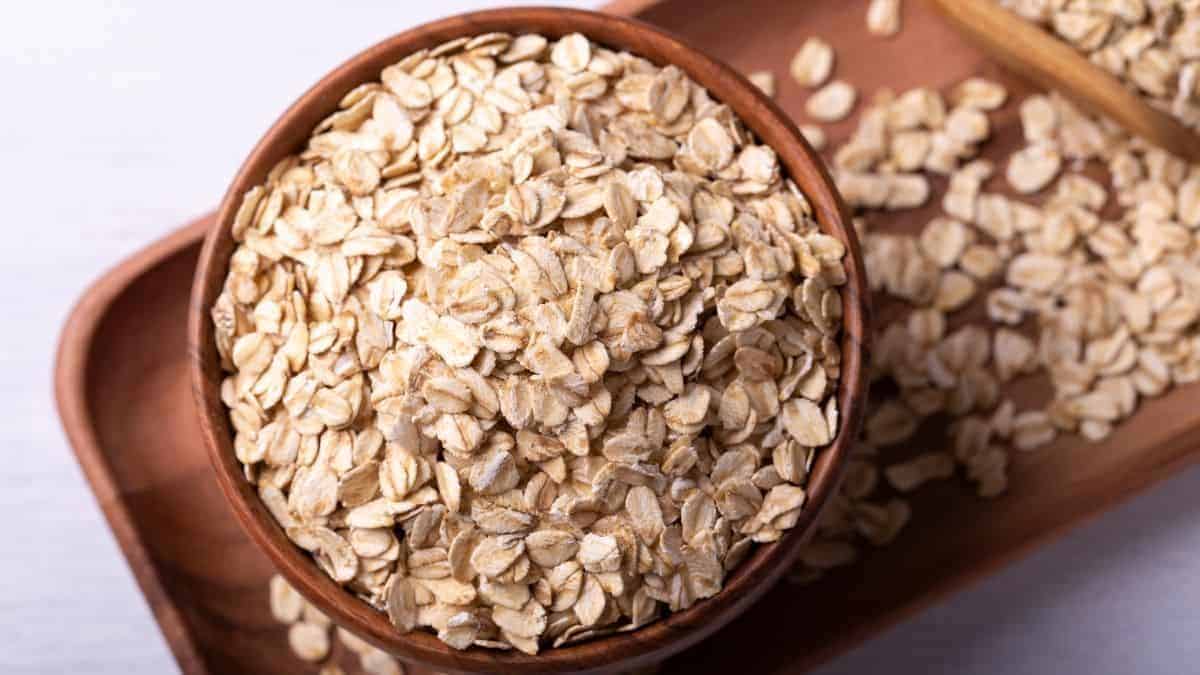 Rolled Oats (AKA Old Fashioned Oats)
These oats are often also referred to as 'rolled oats'. Similar to quick oats, these oats are steamed, flatten & rolled thin, and then dried. This type can soak in water faster than steel cut oats (which we will talk about next) which helps them to cook faster, but not as fast as quick oats. So, they're kind of covering the middle ground.
Like all oats, rolled/ old fashioned oats are also perfect for a bowl of oatmeal, but can also be used in baked goods such as cookies or muffins! This type is best for baking because it's the perfect thickness to maintain the texture of your goodies.
To cook rolled oats you can use the same ratio as you would quick oats, the 1:2. These will take an additional few minutes with both the stovetop and the microwave method. I'd suggest starting your microwave cooking at closer to 3 minutes!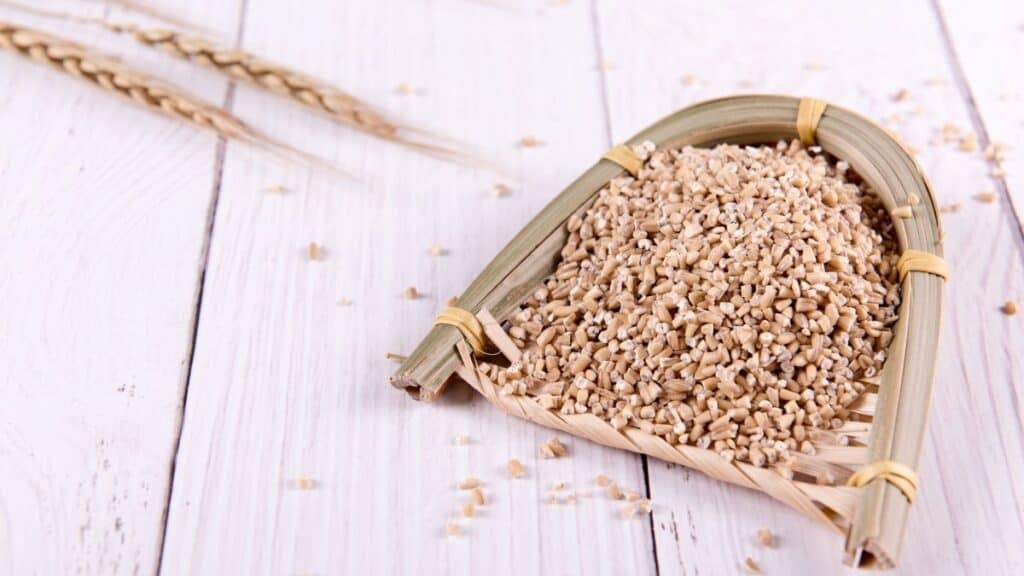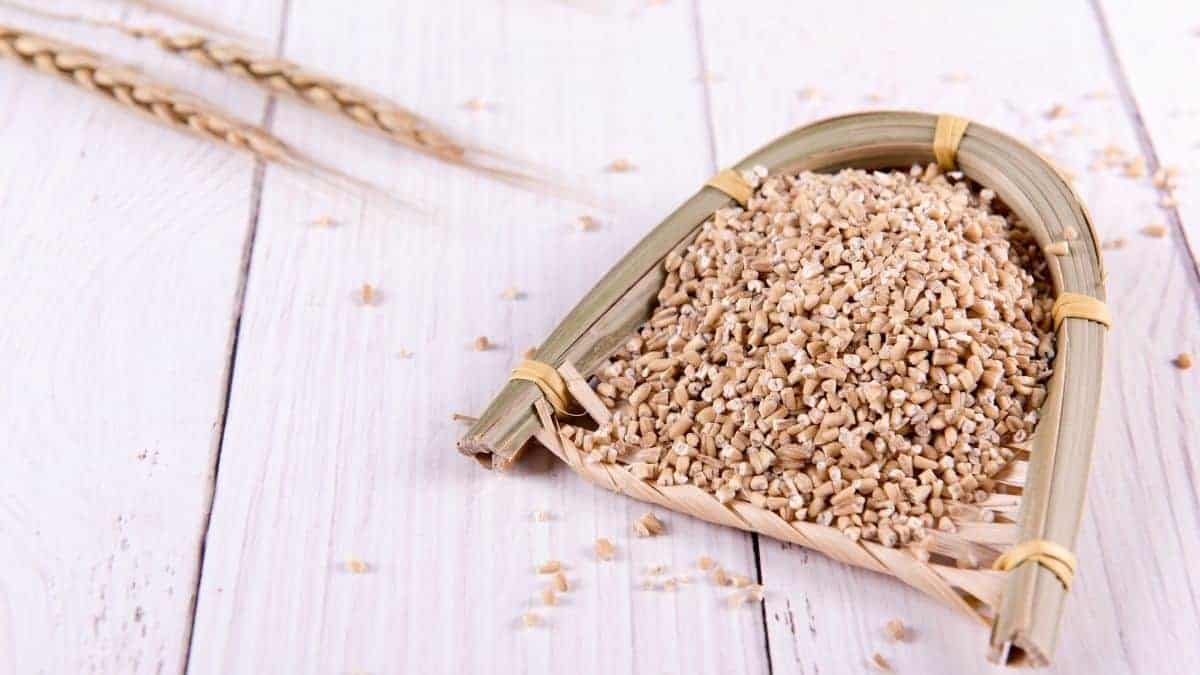 Steel Cut Oats
Finally, we have steel Cut oats. Steel cut oats are made by cutting the grouts (remember the grout is the oat with the outer most part removed) into smaller pieces after the kilning process. There is no further processing here, like there is with quick and old fashioned.
Due to the less processing and the fact that these are the most heart and intact type of oat they will take the longest to cook. It will take longer for the liquid to penetrate and soften this type of oat.
I'd recommend cooking these type of oats on the stove as this will likely give you the softest end result. More water is also required for this type of oat, try using a 1:4 ratio! So, that same1/2 cup of oats (steel cut in this case) would need 2 cups of water!
The are described to have a bit of a chewier texture and often take longer to cook when compared to the other varieties. This type of oats is perfect for a stovetop warm hearty bowl of oatmeal.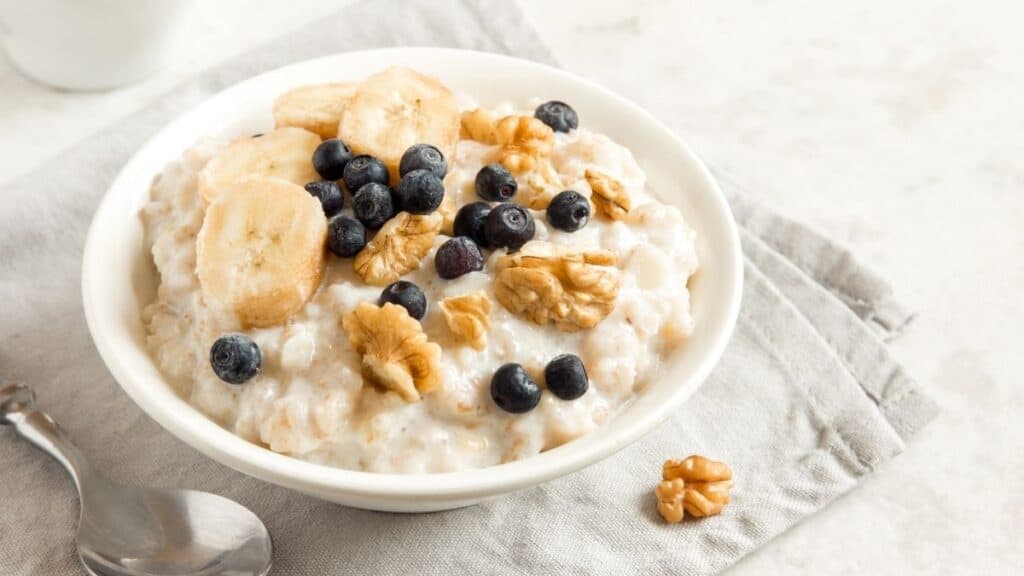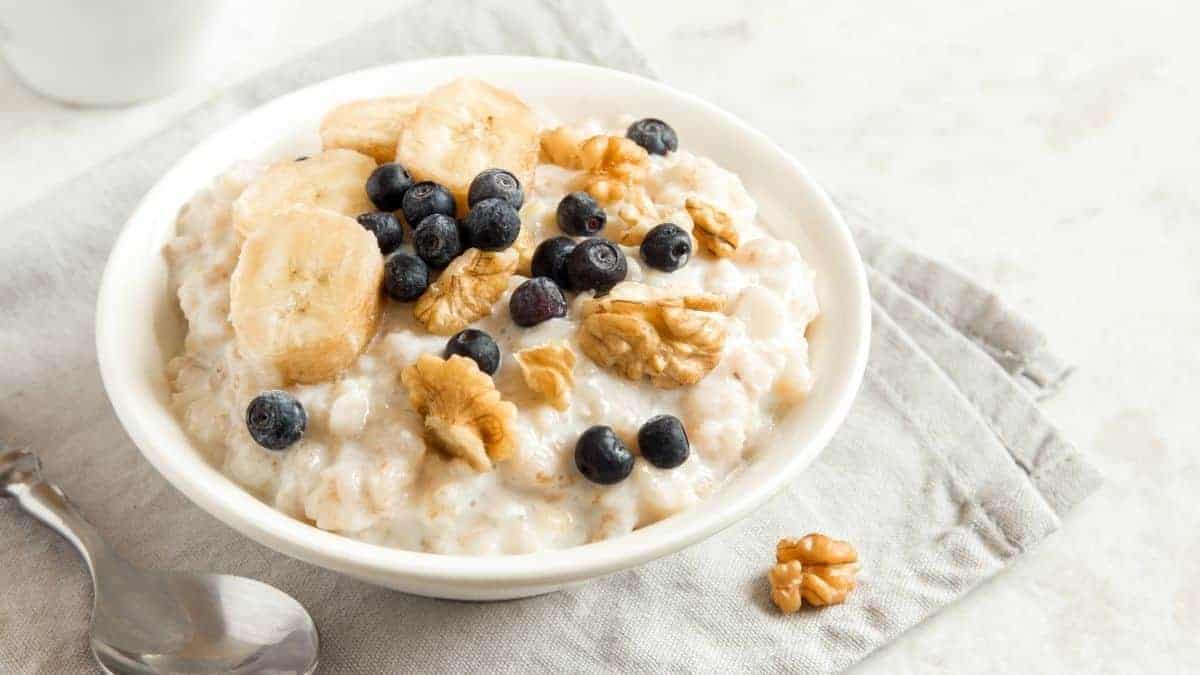 Are Rolled Oats Better Than Quick Oats?
All oats come from the same groat but, as you now know, the different types of oats result from different amount of processing. Did you just flinch when I said the word "processing?" Let's talk about that!
A "processed food" does not mean a food is unhealthy, despite what marketing wants you to believe. A processed food, as defined by the USDA is any raw agricultural commodity that has been subject to washing, cleaning, milling, cutting, chopping, heating, pasteurizing, blanching, cooking, canning, freezing, drying, dehydrating, mixing, packaging or other procedures that alter the food from its natural state.
Furthermore, the term "processed food" is a spectrum. This article from the Academy Of Nutrition & Dietetics breaks down this spectrum starting with minimally processed (meaning a food has been cut, bagged, etc, for convenience) to heavily processed (meaning a food has been modified to add flavors & texture, has been cooked, etc.). Think of oats as more of that minimally processed food and, say, complete freezer meals as the more heavily processed.
Lucky for all types of oats gives us many of the same health benefits and they're all classified as a whole grain. However, since steel cut oats are processed less and tend to have touch more fiber, they take longer to digest.
It's also stated that steel cut, due to this extra fiber and less processing, may have a lower glycemic index. However, honestly, when it comes to making a choice on which oat to get choose the one you like the most or what you think would be best for your recipe or enjoy the texture of the most. The difference between rolled oats VS quick oats VS steel cut really just boils down to the taste and texture. Don't over complicate it and get too far into the weeds here!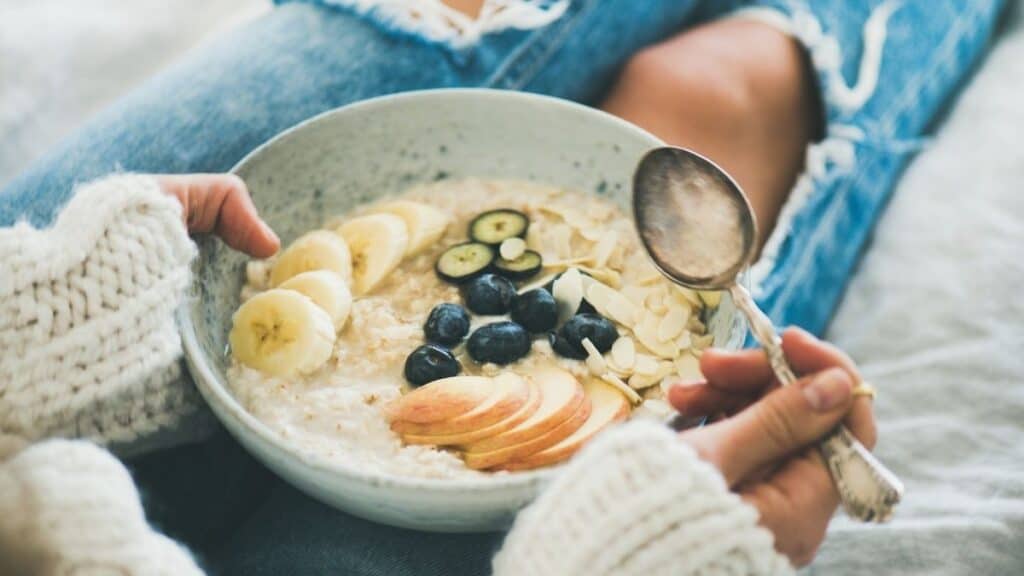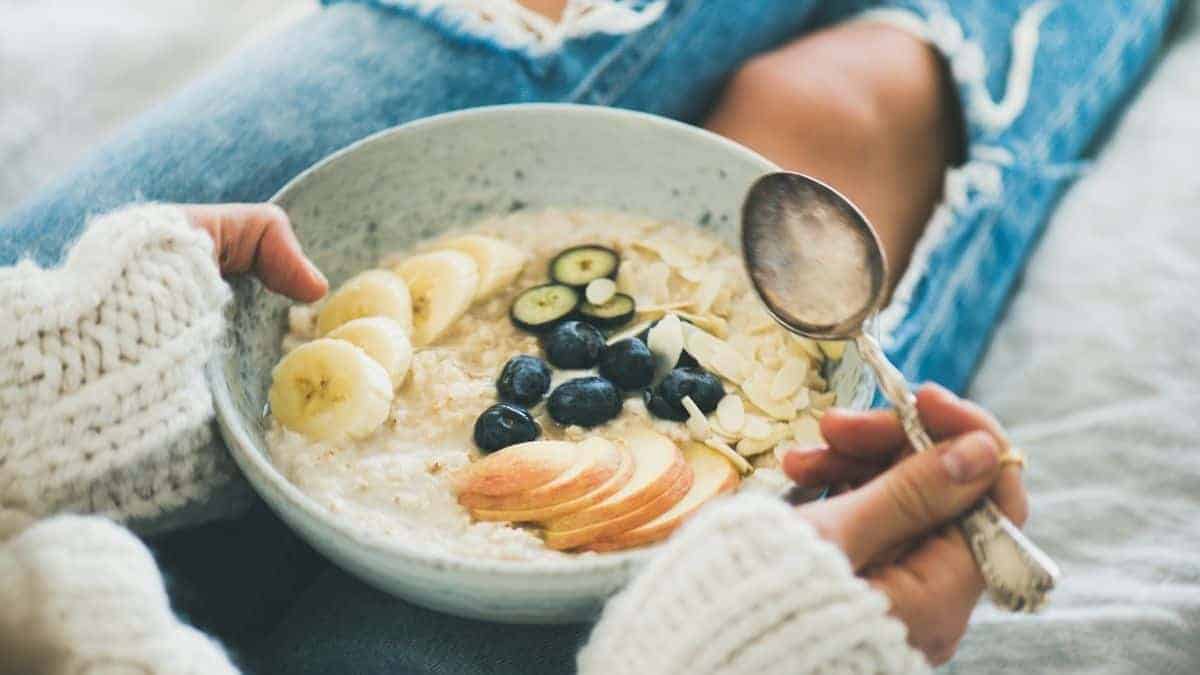 How Do I Make Rolled Oats Into Quick Oats?
It's actually super simple! Because the only difference is how small and flat the oats are you can easily turn your rolled oats into quick oats. I've actually had to do this because while I personally prefer quick oats, my husband prefers old fashioned. Usually we have both on hand but if we ever run out of the quick oats I just make my own!
To make your own quick oats just grab a food processor (or blender), pour in your rolled oats and pulse 5-10 times (mixing in between to make sure you don't accidentally make oat flour!). Voila! You now have quick oats!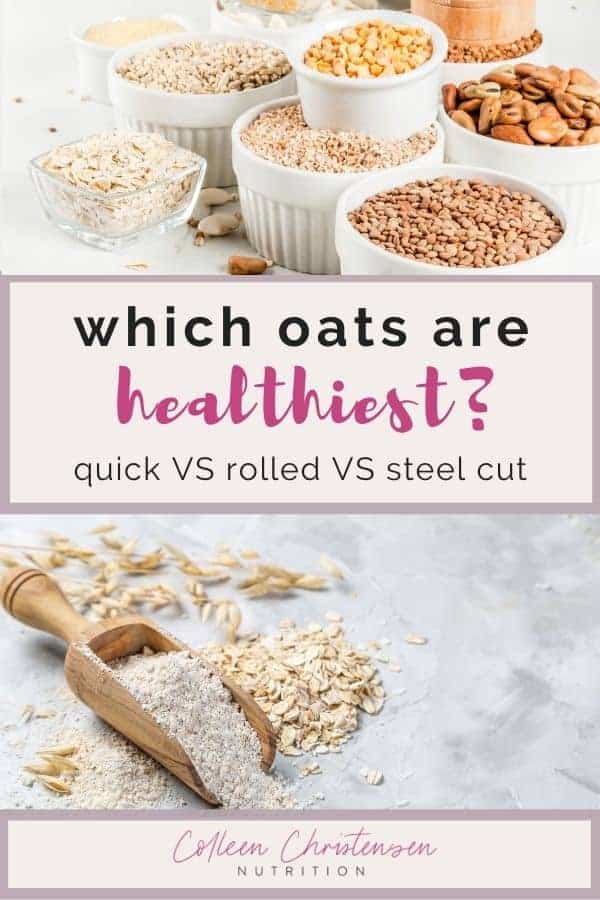 So, Which Type Of Oats Are The Best?
The best type of oat is the type that you will eat and enjoy. Don't force yourself to eat steel cut oats if you think they taste too "earthy" and don't pick quick oats if you think their texture is too mushy! The "benefits" you'll get from each type of oat is largely the same!
Which of these types of oats are your favorite? Let me know in the comments!
Other Posts You Might Like:
XOXO
-Colleen
This blog post was researched with the help of Riley Compagner, RD2B.