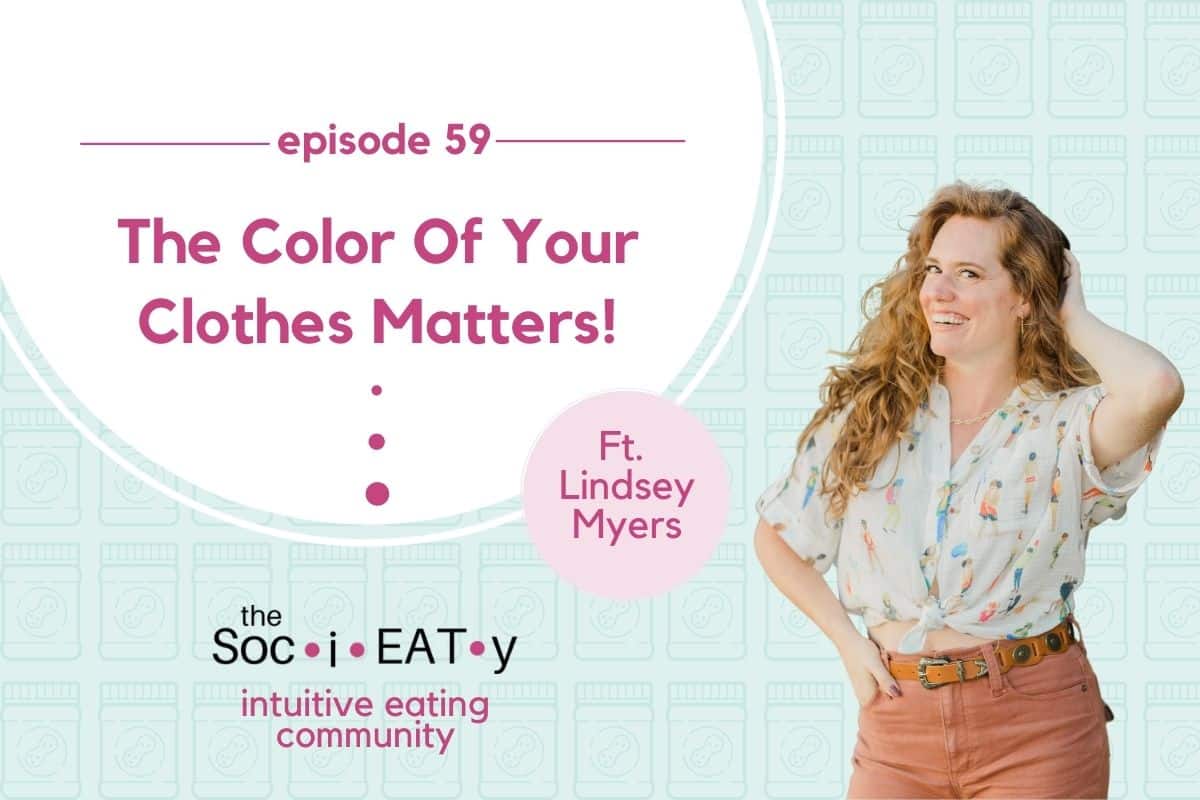 This episode is kind of a hodgepodge of different topics such as confidence and body image, and color analyst Lindsey Myers joins me to discuss the importance of the color of the clothes that you wear! We all have days when we could use a lift-me-up, and Lindsey has some ways that you can take your wardrobe and your confidence to the next level!
During the pandemic, Lindsey started a company that told people what colors tend to look best on them, it has grown tremendously since then! Created Colorful now has a staff of twenty-two women who have helped 4,000 clients, both men and women ages 14 and above! She discusses her company and why color analysis is important to her, and she emphasizes that we are all unique individuals with colors that look best with our eye colors and skin complexions. Color theory states that each person's skin tone, eye color, hair color, and so forth impact what colors best harmonize with us, and Lindsey makes use of this theory when working with clients.
Lindsey walks us through what a typical consult looks like with her clients and what type of person would best benefit from a color consult. She also leaves us with a few actionable tips that can be put into effect today, such as following her on Instagram and a process that we can do ourselves at home to help us determine what our most harmonizing colors are. I really do think that this conversation is going to help a lot of you listening, especially since there have been a lot of new moms in The SociEATy recently who have been concerned about not feeling like themselves anymore. I really hope that you will share any information here that you find especially helpful with someone who could really benefit from it! Be sure to also subscribe, rate, and review and to share screenshots of this episode to your Instagram stories to let me know that you've heard it and what was most helpful and interesting for you! We would also both love it if you would share with us in your stories your color-coded selfies (or, as Lindsey calls them, your colorful mugshots!).
Time Stamps
[1:08] – Colleen reveals that this episode's guest is color analyst Lindsey Myers.
[2:46] – Lindsey gives us some background information about herself.
[4:35] – Learn why color analysis is so important to Lindsey.
[8:47] – Lindsey addresses the fear about rules that some people have around color analysis.
[11:40] – Colleen touches upon the confidence boost that certain colors can cause.
[14:02] – We learn about how color analysis works.
[17:08] – Colleen enthuses over how color analysis has been helpful for her.
[20:26] – Lindsey touches upon how Created Colorful consults with clients.
[25:06] – Colleen encourages us to follow Lindsey on Instagram.
[25:28] – Learn who would best benefit from a color consult.
[28:50] – Lindsey leaves us with a few actionable tips regarding getting in touch with our colors.
Links and Resources
Colleen Christensen Nutrition – WebsiteThe SociEATy – Become a Member
Other Episodes You Might Like: