Love having warm, comforting meatloaf but hate how long it takes to bake in the oven? Me too, girlfriend! Good thing I have a solution for with this easy air fryer meatloaf!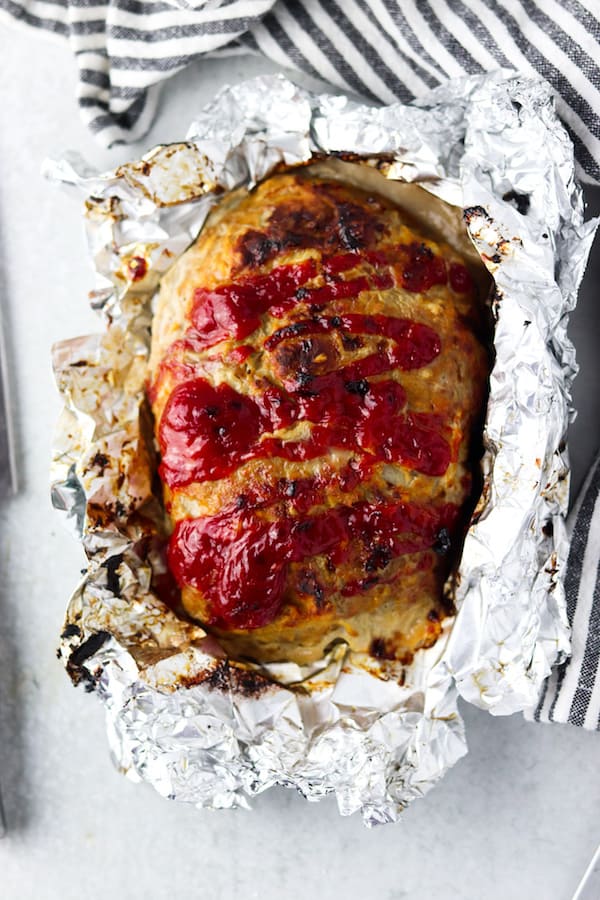 30 Minute Dinner Easy Air Fryer Meatloaf
It's no secret that I am obsessed with my air fryer because it's so FREAKING FAST! I seriously use it pretty much every day. With the air fryer I can get dinner on the table in under 30 minutes consistently. And who doesn't love that?! For this easy air fryer meatloaf it takes all of about 5 minutes to put the loaf together and another 25 minutes to cook. So easy & quick!
I got my air fryer from Costco, but here is a similar for less than $70 on Amazon!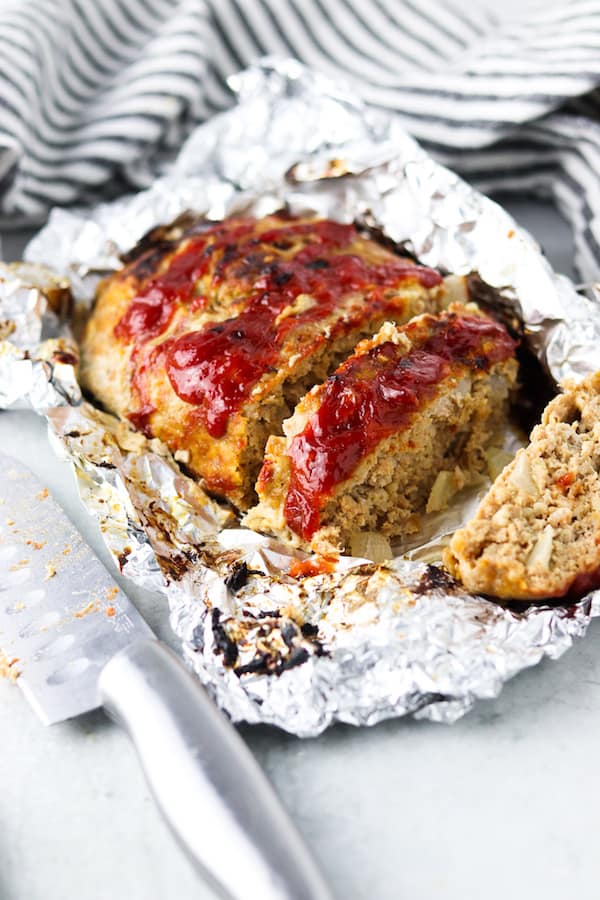 Before we go on take a second and pin this recipe to your Pinterest board. You're friends might be a little jelly that you found such a gem!!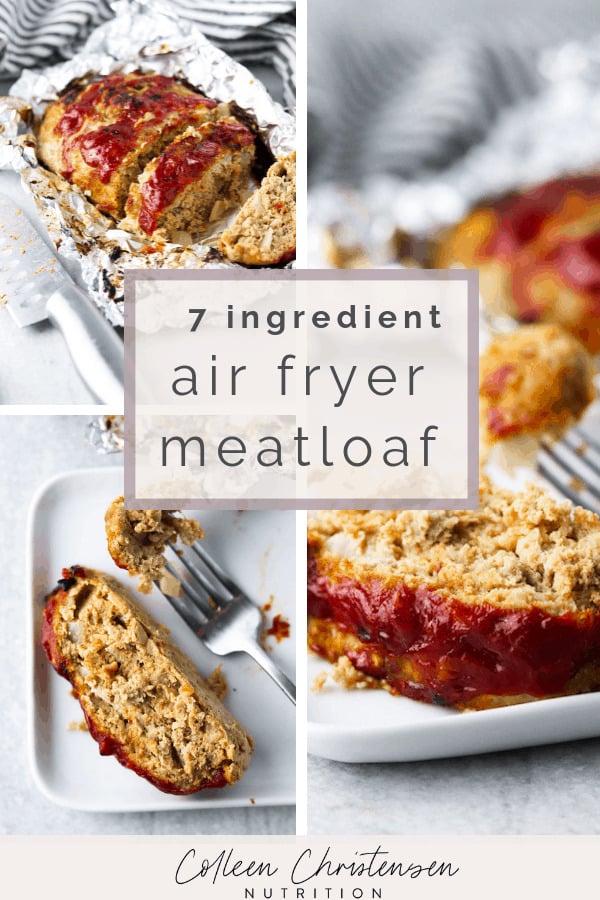 Traditional Meatloaf Recipe
Growing up meatloaf was always the one dinner I went back for seconds on every. single. time. When I was creating the recipe for this easy air fryer meatloaf I knew I wanted to keep it simple, just like my moms traditional meatloaf recipe I ate growing up. Firstly, because that recipe is delicious, so if it's not broke don't fix it! And secondly, because honestly I usually only have basic, no-frill ingredients in my house. Weeknights are crazy enough you don't need to throw in searching for some obscure ingredient to that list, can I get an AMEN?!
PS. if you're looking for a fun meatloaf recipe checkout my cranberry turkey meatloaf cupcakes with mashed potato frosting– SO cute!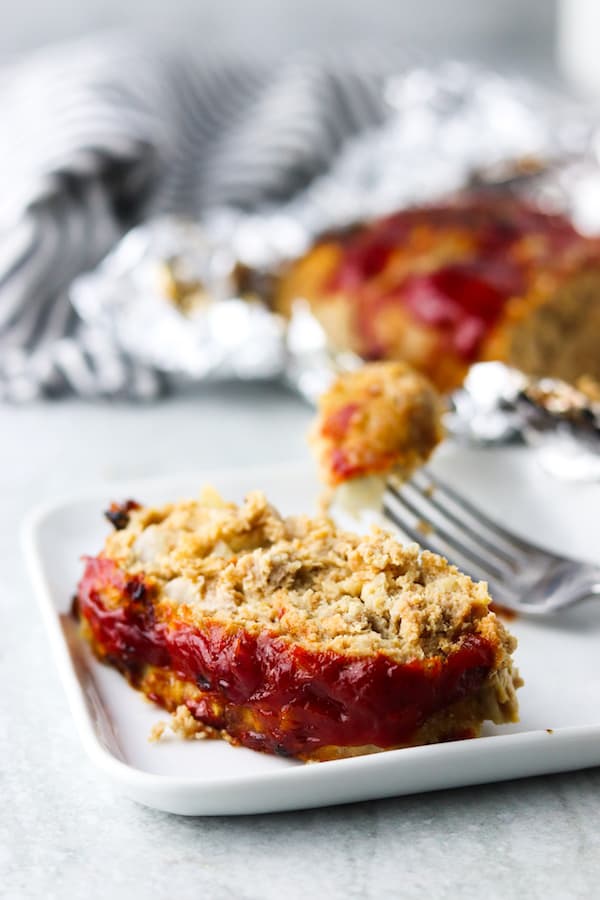 What To Make With Meatloaf
This meatloaf is a fabulous source of lean protein and some fats, but for a dinner to be truly satisfying it needs more than just those two things. A nourishing meal also needs carbs! I really like to make mashed potatoes, acorn squash, air fryer sweet potato fries or even some mac n cheese (I use any noodles I have with this 5 minute butternut squash cheese sauce! SO good!) Carbs on NOT bad, guys. They're your bodies preferred energy source and needed to give your body energy throughout the night while you sleep. YES! Your body IS burning energy while you sleep!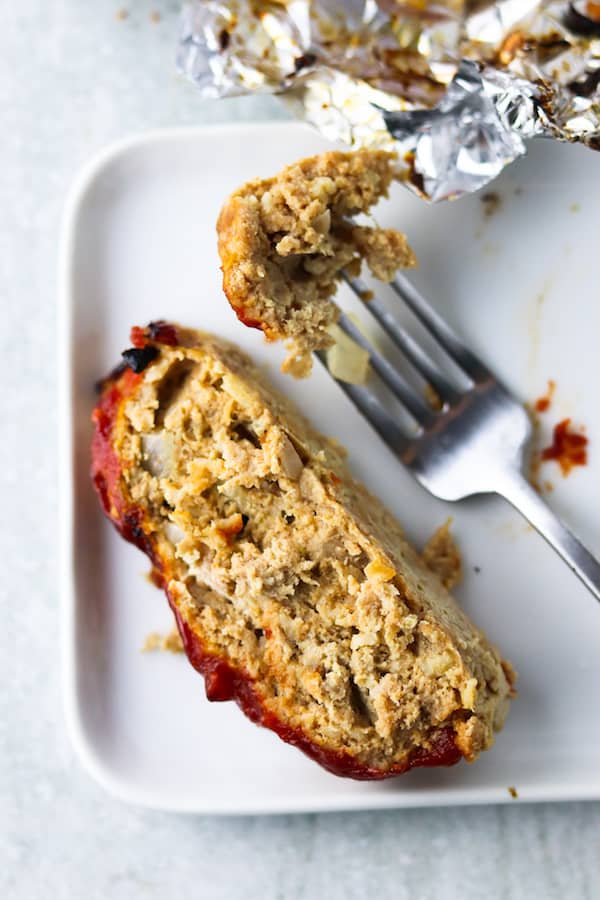 Like I said, be sure to pin this recipe to your Pinterest board! You'll want to make this easy air fryer meatloaf more than once. Plus ,your friend will LOVE you for sharing it with them!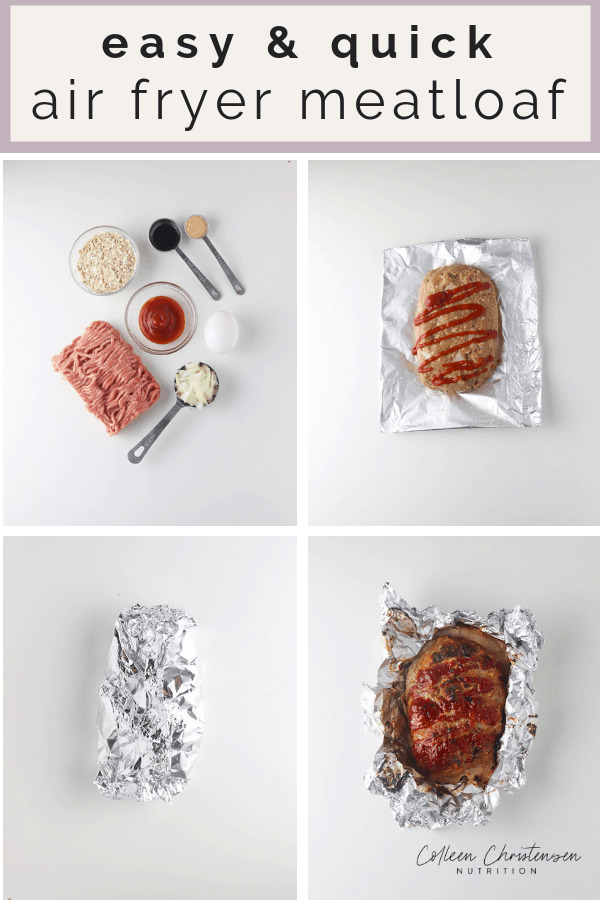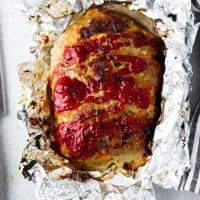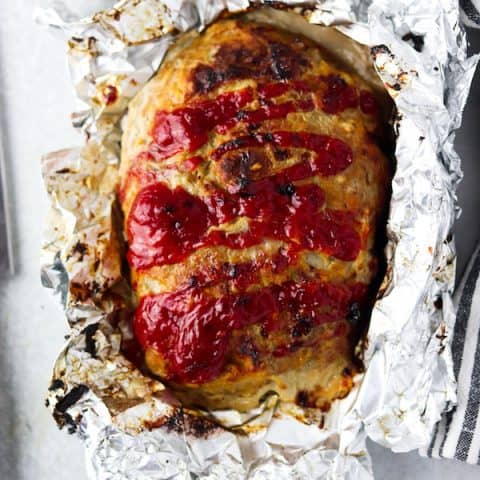 Easy Air Fryer Meatloaf
This easy, 7 ingredient air fryer meatloaf is on the table in only 30 minutes! A high protein, comforting dinner that everyone is sure to love!
PRINT RECIPE
Ingredients
1/2

lbs

ground meat

1/4

c

diced onion

1/4

cup

quick oats

1

egg

1

tbs

garlic powder

2

tsp

worcestershire sauce

3

tbsp

ketchup

divided

Dash of salt & peper

optional
Instructions
Spray a large piece of aluminum foil with non-stick spray and set aside

In a medium-large size bowl combine all ingredients except 1 tbsp on the ketchup. Mix until well combined

Shape mixture into a loaf shape on the prepared aluminum foil

Top with remaining ketchup (may add more if you like)

Create a packet by enclosing the meatloaf inside the aluminum foil and air fry for 15 minutes at 370 degrees.

Cook for an additional 10 minutes at 370 degrees in the air fryer with the packet open

Remove meatloaf from the air fryer, slice, and enjoy!
Notes
May use whatever ground meat you like, I used ground turkey for this recipe
Could add shredded cheese into the meatloaf, if you like
For oven cooking: Preheat oven to 375 and bake for 30-45 minutes.
click To display nutrition info
Nutrition Facts
Nutrition Facts
Easy Air Fryer Meatloaf
Amount per Serving
% Daily Value*
* Percent Daily Values are based on a 2000 calorie diet.
Give this recipe a go and then leave a comment with your thoughts! Can't wait to hear what you think!
XOXO
-Colleen
Want more recipes like this? You might like these: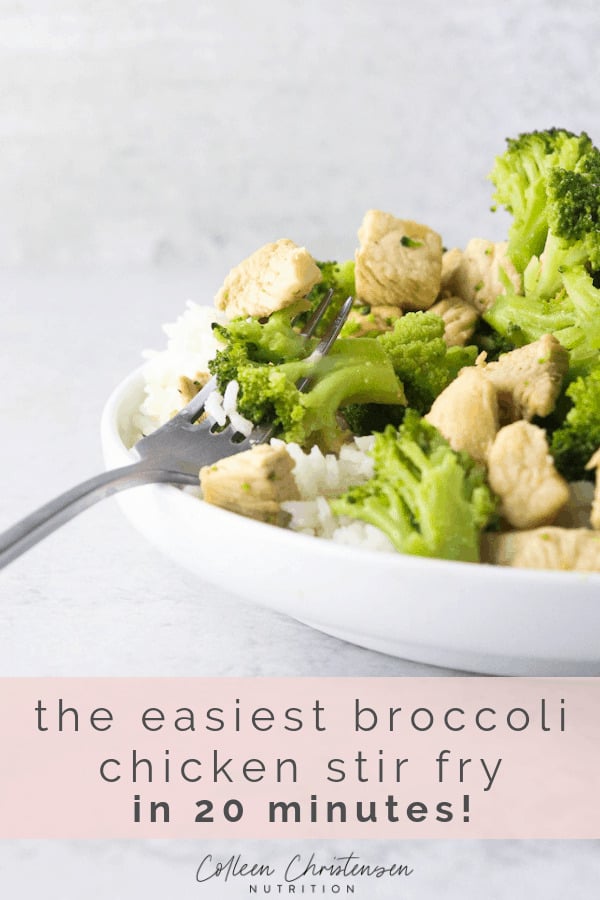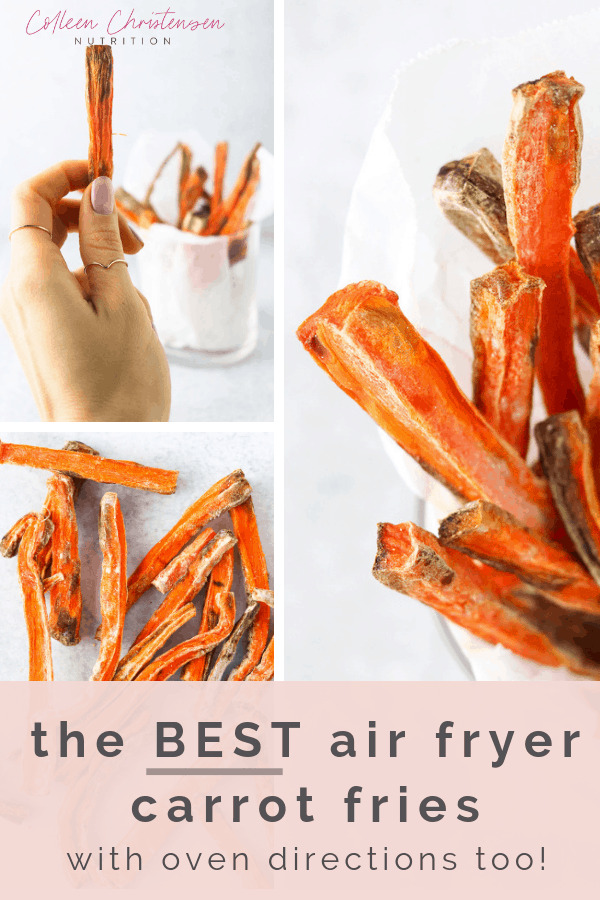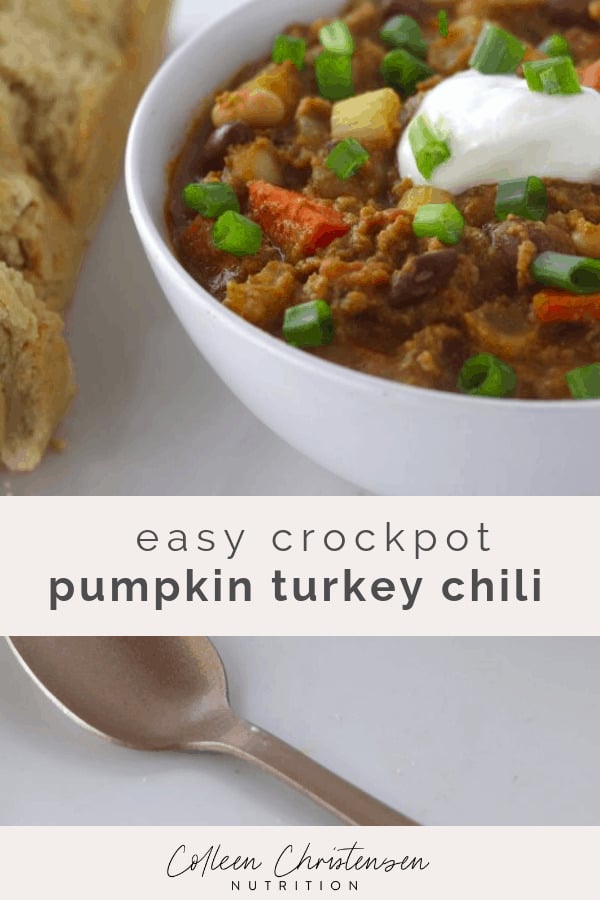 This blog post contains affiliate links, which means that if you click on a product link, I may receive a commission. All opinions are my own, and all brands featured represent what I personally like and support. This blog is a participant in the Amazon Services LLC Associates Program, an affiliate advertising program where I earn advertising fees by linking to amazon.com.