Hey there Gorgeous: are you wondering about orthorexia vs anorexia and if they're the same thing? This post is for you.
People with both orthorexia and anorexia are characterized by their skewed relationships with food, eating, body image, and more. Both anorexia and orthorexia cause harm, but they're not the same thing. 
What is the difference?
In this blog post, I'll walk you through what the two conditions are, how they can impact mental and physical health and how you can take steps today to have a better relationship with food, eating, and your body image. The road to freedom is called Intuitive Eating.
But let's start from the beginning: what is orthorexia?
What is orthorexia, exactly?
Orthorexia is a term that has been coined to describe a condition in which an individual becomes obsessive about healthy eating.
Orthorexia is a disorder in which someone has an obsessive preoccupation with healthy, "clean" or "pure" food, leading to significant distress or social impairment. While not an official diagnosis, health professionals recognize that these patterns of eating and food obsession are harmful.
It may not come as a surprise, but registered dietitians such as myself are at much greater risk of developing disordered eating than the population at large. And I did: I had years of disordered eating that began in college. Those days were very dark and difficult and I am grateful for the health, wellness, and freedom that I enjoy today: they were hard-earned. 
My own symptoms of disordered eating may or may not match another person's: these can vary! Let's explore those next.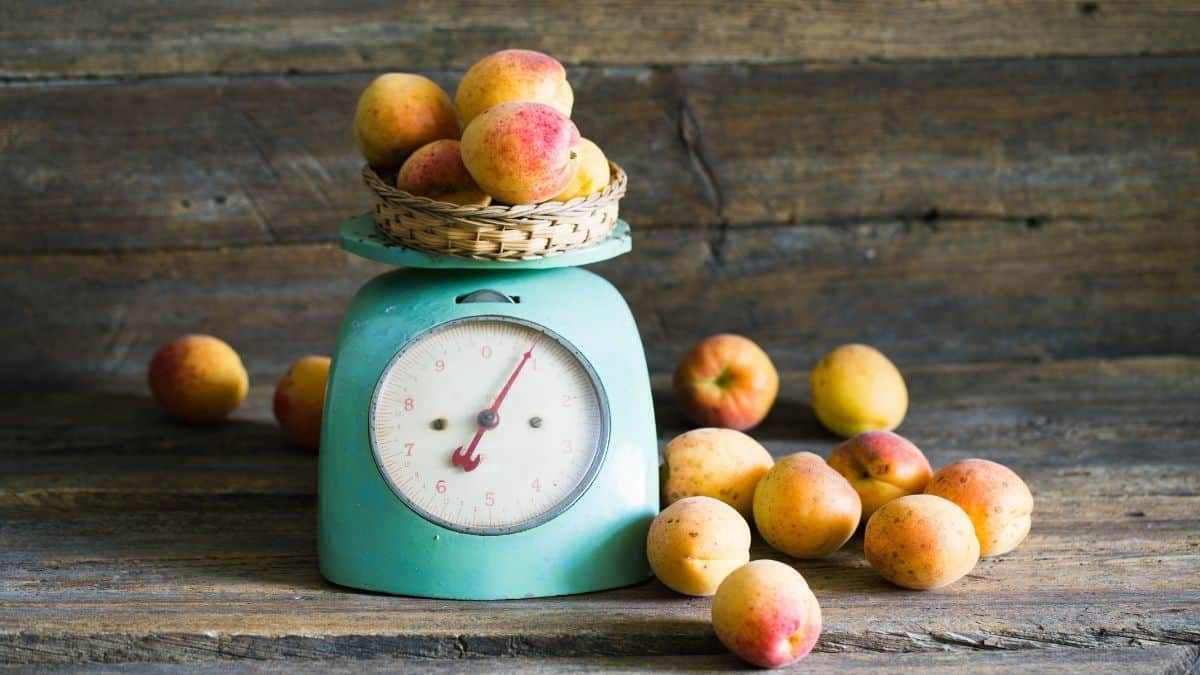 What does orthorexia look like?
How do you know if someone has orthorexia? Since there isn't an official medical diagnosis, and you're probably not a doctor, you can't be sure that someone does or does not have orthorexia. But if you're worried about yourself or someone else, here are some clues that might mean that a person's relationship with food and eating is potentially harmful:
Worry about food quality – "clean'' – causes anxiety
There may be signs of malnutrition, such as weight loss, anemia, hair loss or change in texture, or a depleted immune system
There is criticism of friends and family member's food choices
Breaking food rules causes anxiety and shame
Fear of losing control is ever-present
Social occasions around food are carefully and meticulously planned out
Remember: you cannot tell what is going on with a person just by looking at them.
While we might be quick to assume that someone in a larger body does not have disordered eating, that stereotype is not true. People of any size – including men, women, and children – can have disordered eating.
Let's explore anorexia next so that we can see where they overlap as well as how they're different.
What is anorexia?
Anorexia is another condition that has some overlap with orthorexia.
Anorexia is an eating disorder, with an official mental health diagnosis code. Anorexia can be life-threatening. Anorexia is characterized by extreme food restriction. Anorexia may cause malnutrition and weight loss due to excessive restriction.
Anorexia affects people differently, but it involves excessive food restriction, exercising excessively, and/or using laxatives to reduce intake.
What does anorexia look like?
As with orthorexia, anorexia cannot be casually diagnosed by friends. But if you're worried about yourself or someone else, here are some clues that your relationship with food, eating and body image might be categorized as anorexia by a medical professional:
Excessive exercise
Restriction of total food
Elimination of food groups
Misuse of laxatives
Not wanting to eat in public
Frequently checking weight
Frequently checking the mirror
Complaining about weight, body image, and body size
Insomnia
Irritability
Anorexia nervosa – anorexia for short – is life-threatening. Malnutrition can cause harm to every organ system, including the heart, brain, digestive tract, hormone balance, and more.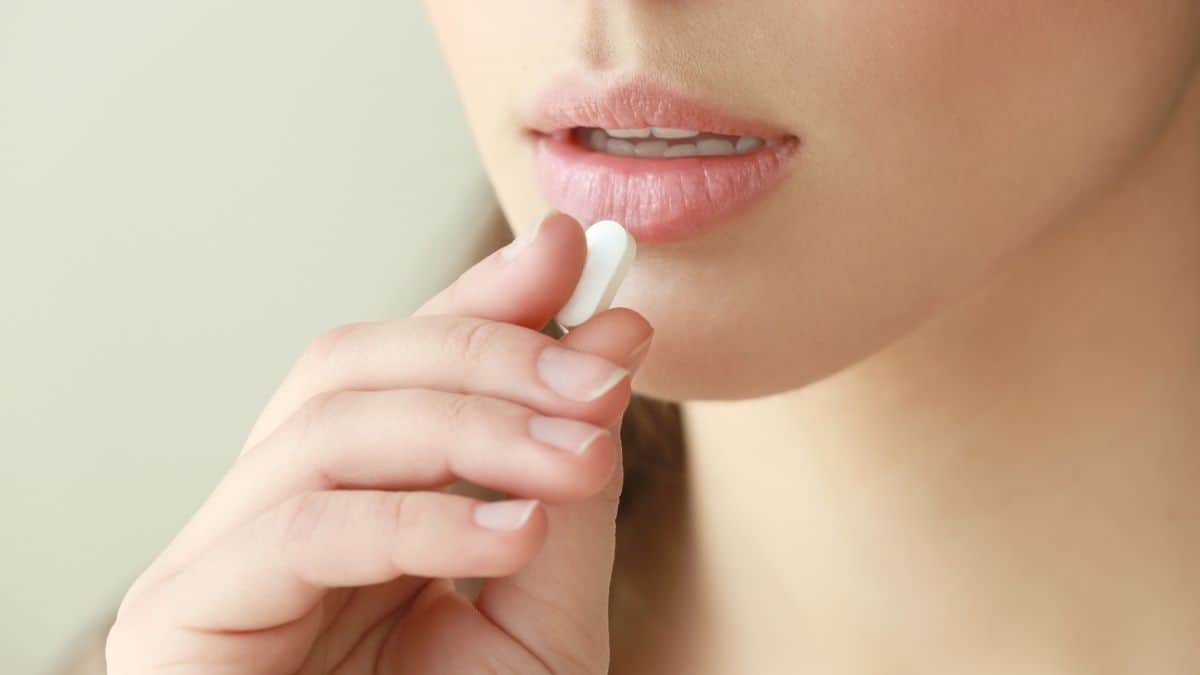 How are they the same?
It is common to wonder if anorexia and orthorexia are the same things: they're not, but they do have some traits in common.
One way in which the two conditions are similar is that orthorexics and anorexics both tend to, but not always with orthorexia, have a distorted body image. They both tend to "body check" which can include frequent weighing, looking at oneself in the mirror, or checking body measurements with a tape measure.
Body checking can become obsessive. Here is how to stop: How To Stop Body Checking FAST!
Both orthorexic and anorexic individuals may see themselves as being overweight, even if they're extremely thin. Their sense of worth is intimately tied to their body size and they do not tend to think of themselves as worthy or beautiful.
In both conditions, the restrictions can cause malnutrition, weight loss and chronic stress.
There are overlaps between the two conditions, anorexia and orthorexia. But, the two conditions are different.
How are they different?
While I wouldn't be surprised if orthorexia garnered an official mental health diagnosis like anorexia has, as of this writing, it doesn't. There are proposed diagnostic criteria available in the literature if you're curious.
One of the main differences between anorexia and orthorexia is the goal. With anorexia, weight loss is often the main goal. In orthorexia, "health" is the main goal. In either case, it is about enjoying the sense of control that the rules give.
The person is obsessed with food, eating, and likely body image.
What causes an obsession with food?
There are many reasons why people become obsessed with food and eating. Weight loss is a common thread for folks, but so too is a desire for control. When I was in the depths of my own disordered eating, I was in college, wildly overwhelmed with my curriculum and life and was desperate for control when everything else felt so far out of my control.
Spoiler alert: it didn't work and I was miserable.
There are other reasons that people adopt orthorexic behavior. These reasons might include:
To avoid a medical illness or disease
Fear of specific chemicals or ingredients in food
To avoid allergens, even if they don't have a specific diagnosis
Is orthorexia a bad thing?
Yes, orthorexia is a bad thing for your mental and physical health.
Even though the stated goal, and internal belief, is that the food rules are in pursuit of health, the rules, behaviors, and consequences of orthorexia are anything but. 
Dieting causes mental harm, increases stress and cortisol levels, and not to mention possible malnutrition and social isolation.
For more on the harm caused by dieting, check out this post: The Definite Disadvantage of Dieting…and How to Break Free
Why does this happen to begin with?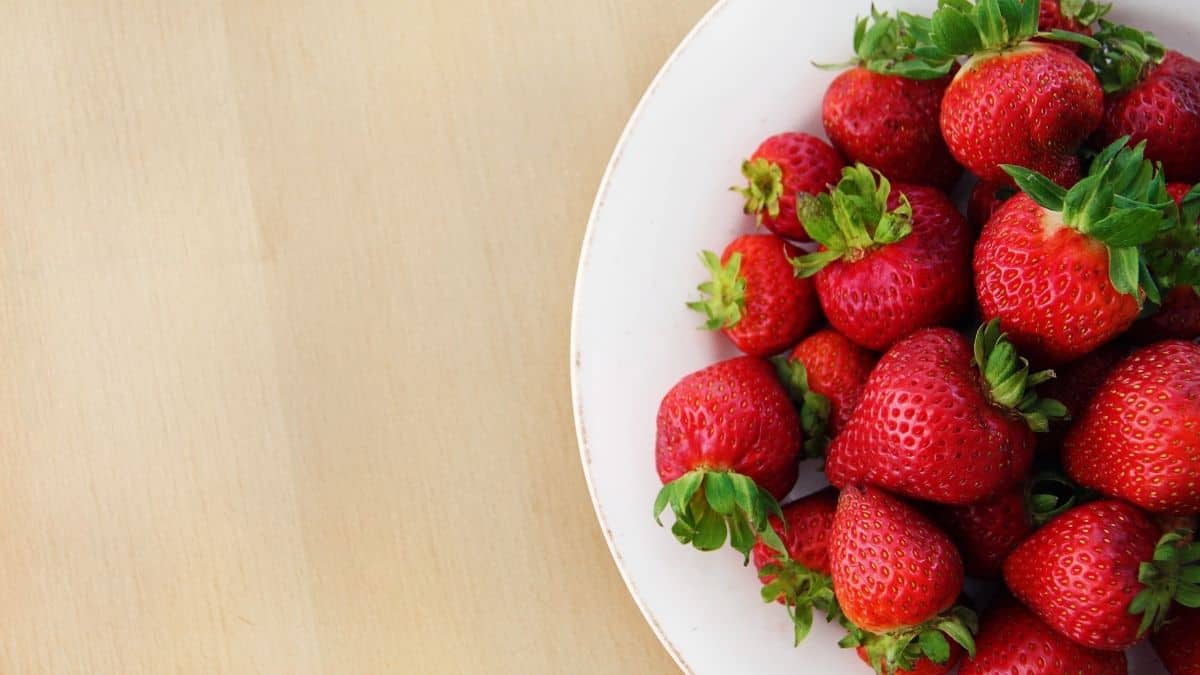 Why do people develop disordered eating?
Any kind of disordered eating is complex and nuanced and a person's path towards disordered eating can vary.
One underlying issue is having a negative body image. Negative body image is learned. The good news is that it can be unlearned. Here is How To Overcome Negative Body Image.
When I was in the depths of my own disordered eating, my body image was in the tank and my mood was erratic. Not only was my sense of self-worth tied to these constant body checks, I was hangry AF! Without the proper nourishment, my body wasn't able to make enough serotonin, that happy chemical that would have made me much more pleasant to be around.
There are many other possible causes that can contribute to disordered eating. These include:
Trauma
Low self-esteem
Perfectionism
Need for control
Family history of dieting
There is even evidence that screen time, especially time spent on social media, is a risk factor for disordered eating.
Diet culture is here to stay. There will always be "opportunities" to lose weight fast with a product, shake or potion but these are false promises that cause harm.
New to the term diet culture? I've got you covered with the full-fat scoop: What is Diet Culture (And Should I Kick it to the Curb?)
But you, Gorgeous, can break free from diet culture, lose your food rules, and enjoy food freedom. It begins with bidding farewell to diets. Let's go!
How to stop dieting
Dieting, by any method, has the potential to cause lasting harm. So whether it is by orthorexic habits, anorexia, or following any other trendy diet or even "lifestyle", we need to kick 'em all to the curb and start living a healthier, more fulfilling life.
There are many reasons not to diet, but here are my top 12 Reasons NOT To Diet.
You are worthy of a life of freedom, joy, and body positivity. I'd be honored to help you achieve that.
If I could offer two suggestions to ditch dieting, I'd suggest these two things. 1, offer yourself emotional self-care, and 2, identify your own food rules.
So much of disordered eating habits are around food, but the behavior isn't really about the food. Disordered eating, at its core, is about self-esteem, trauma, body image and a need for control when life feels out of control.
While not a quick fix or the whole solution, I offer you a nudge to offer yourself self-care today. My blog on Emotional Self Care has a lot of ideas (and emotional self-care is far more than just eating chocolate or having a bubble bath).
My second suggestion is to begin to get curious about your own food rules. Knowing what your own food rules are gives you ideas on what steps you need to take to let those food rules go. Here is where to start: ​​How To Identify & Break Food Rules.
These two brave steps get you closer to Intuitive Eating. I can't wait for you to experience (and truly enjoy) Intuitive Eating and the food freedom that comes with it.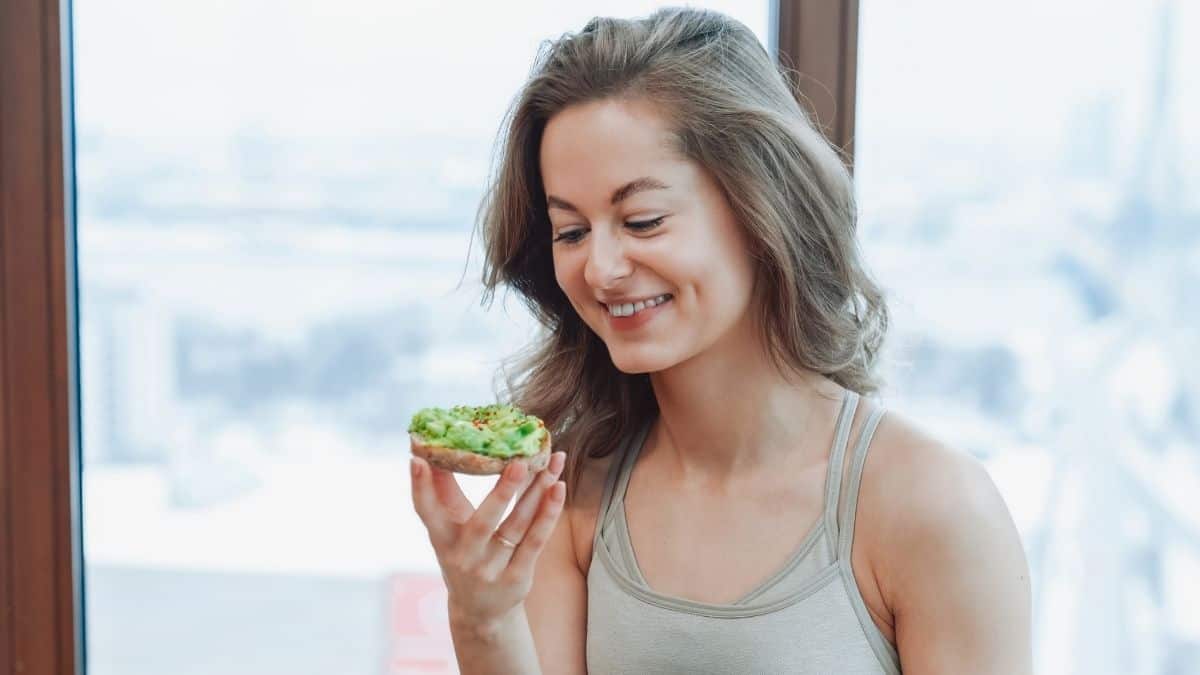 Welcome to Intuitive Eating
Intuitive Eating is about trusting your body's own sense of what feels right for you when it comes to food. You can enjoy all kinds of foods without feeling guilty because intuitive eaters don't deprive themselves of anything!
Intuitive Eating is about connecting with your body, your hunger and developing a balanced and respectful relationship with both. Sometimes you want salad, sometimes you want doughnuts – both are perfectly okay.
In The SociEATy intuitive eating membership community, I teach how to use something called a "food and mood journal" to help you identify what feels good and what doesn't. This is a huge help for implementing gentle nutrition as an intuitive eater!
Key takeaways: orthorexia vs. anorexia
Whether it is orthorexia, anorexia or a fad diet, the risk of harm to your physical health and mental health (not to mention your relationships with family and friends) is great.
I hope that this blog post offered you insight into the risks of dieting.
With endless dieting messages filling up your social media feed, it can feel a bit lonely getting started with Intuitive Eating. This is why I created The SociEATy to provide others with the supportive community and guidance that I didn't have. You're invited! Learn to enjoy your foods, and ditch dieting, while on your journey of Intuitive Eating.