Happy New Year, y'all! Are you thinking about how you'd like the new year to look and planning a weight loss New Year's resolution? If so, this post is for you: as an Intuitive Eating dietitian, I am going against the tide and advocating for real health, not a restrictive diet and more food rules. Intuitive Eating can help you to accomplish what you really want: health, confidence, and a great relationship with your body and eating.
Most folks assume that anyone who is thin is healthy, and anyone who is not thin is not healthy…the current (and better) research is letting us know that health is far more nuanced than that.
Intrigued? Let's go over how to actually kick off this year right, with the resolutions that serve you now and in the long term.
P.S. New to Intuitive Eating? Check out this post which explains What is an Intuitive Eating Dietitian, Exactly?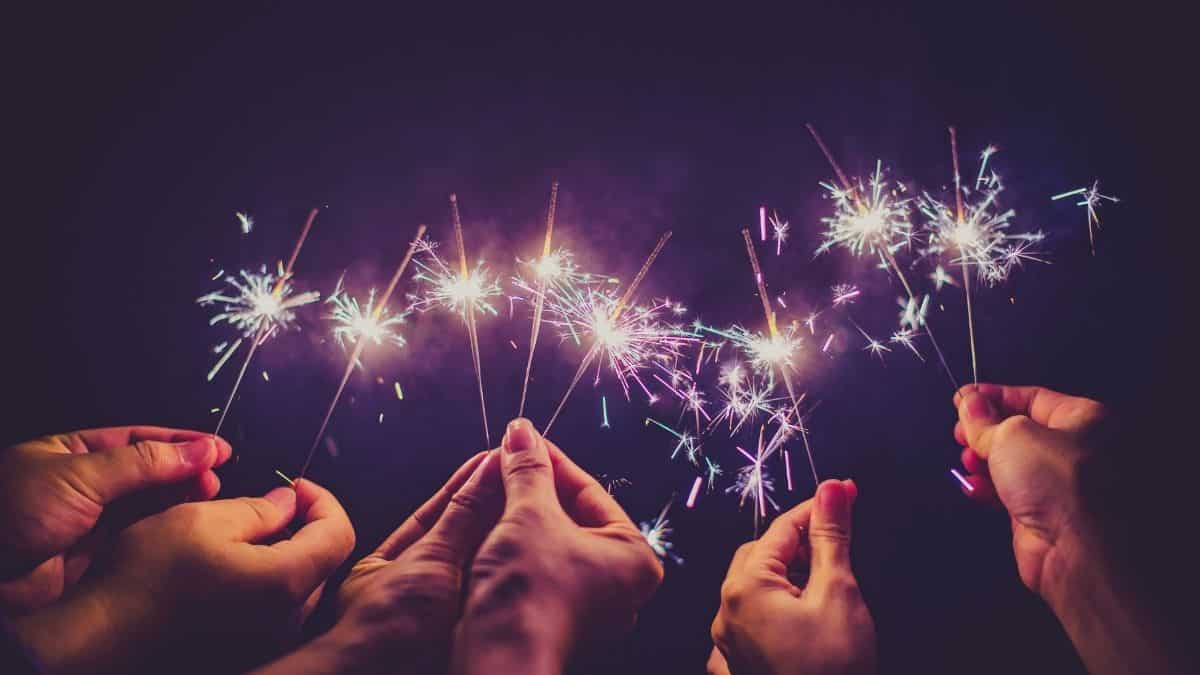 What is the most common New Year's resolution?
About half of adults in the US will make a New Year's resolution this January, but very few people will be able to see those resolutions through. One study found that only about 4% of those folks will achieve their goals.
There is a lot to unpack here, but first, what are the most common goals to set?
The most common New Year's resolutions? Weight loss and exercise. Other top-ten goals include traveling more, saving more money, and learning a new skill.
The weight loss and exercise goals are probably not shocking to most of you. They're not to me. I also used to have these types of resolutions because that is what I thought I was supposed to do as a "healthy eater" and nutrition professional.
Turns out I was wrong…and I can help you to avoid the same mistakes and assumptions that I made. I'll explain why in just a sec.
How many people make weight loss a New Year's resolution?
Weight loss and more exercise are by far the most common New Year's resolutions. In a study from last year, 1500 adults offered their New Year's resolutions and the data was consistent: weight loss and more exercise were top of the list.
Baby boomers favored weight loss as a goal slightly more than millennials.
Why do weight loss resolutions fail?
So here's the funny thing: it isn't just around New Year's that weight loss resolutions tend to fail. Diets largely "fail" 365 days of the whole dang year.
Diets can actually cause harm. The cycle of temporarily losing weight because of a restrictive diet and then gaining it all back (plus more, sometimes) damages your metabolism, not to mention your spirit. If this sounds like you, I invite you to read about The Damages of the Diet Cycle (and How to Break Free).
Gorgeous, it is not a character flaw or personal defect that has caused you to not have had good experiences with diets in the past. Diets are an enormous, billion-dollar industry that makes money by setting us up to fail. If diets worked, they'd lose their paying customers.
It's like going to the casino: the house always wins.
So you quit. This is so common after New Year's that there is an official day for this: Quitter's Day!
What is Quitter's Day?
As we chatted about earlier (and you may also know from personal experience), most folks fall short on their New Year's resolutions…so much so that there is an official day for it: Quitter's Day.
The second Friday in January is known as Quitter's day because so many folks have let their resolutions go by then.
So, if the majority of the weight loss New Year's resolutions fail…what is a gal supposed to do instead? Buckle up, buttercup: I have lots of ideas for you that will serve you far better than another "failed" diet.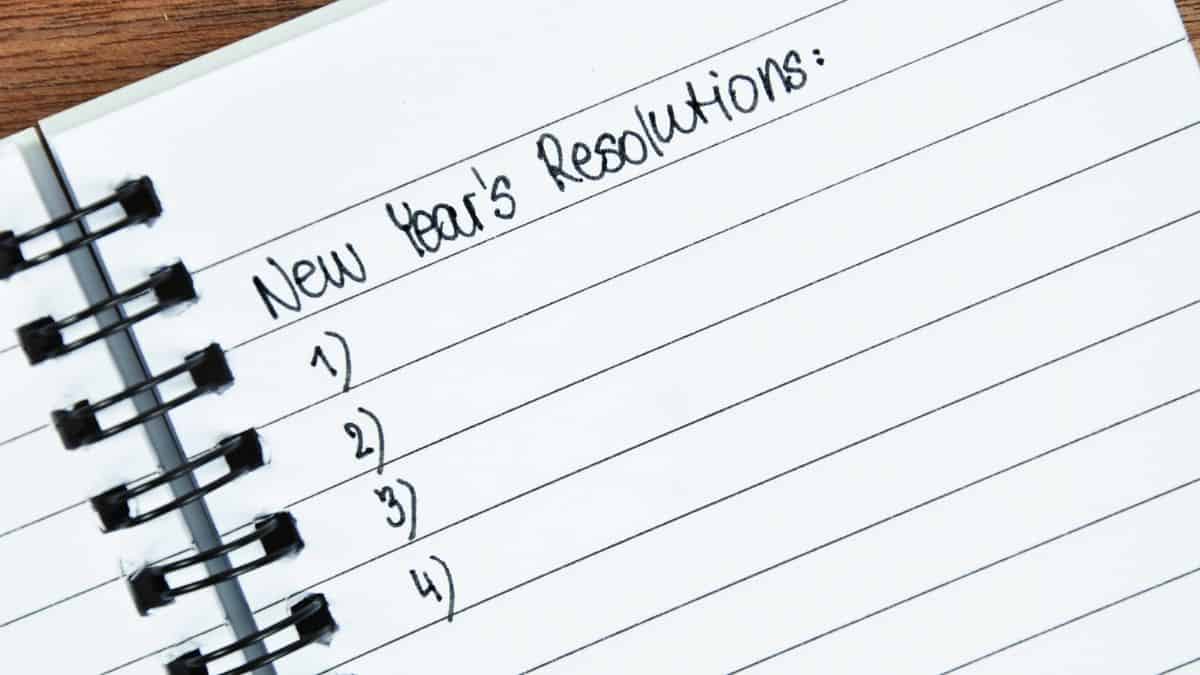 What do you recommend instead of a weight loss New Year's resolution?
Instead of a no-win weight loss diet, I have ideas for you to consider this New Year's that actually help you to be healthier and feel happier, starting with the way you approach exercise and movement.
No matter which of these goals gets you most excited, I encourage you to write them down and reflect on them often. Having your goals documented helps you to see them through! Feel free to download my complimentary phone wallpaper to use as your reminder and encouragement, directly from me to you. Always believing in you!
Joyful movement
Do you feel like exercise is punishment for eating what you ate the other day? Gosh, I used to feel that way too, and man-oh-man did it suck.
It took a while to reframe how I approached exercise and to develop a better relationship with it. Exercise does offer many benefits, such as stronger muscles and lowered stress levels, not to mention better sleep, but like any tool, it has to be used as intended.
What exercise do you actually like to do?
Are you feeling stuck answering that question? It could be because you are also using exercise to burn the calories from a previous meal or indulgence.
Instead, make space for the movement that you actually enjoy. Sound radical? Maybe you've been doing an intense HIIT workout because you can burn a lot of calories per hour. But where is the joy? Do you feel a smile on your face at any point during the workout?
Maybe you discover that what brings you the most peace is a quiet hike through the woods, yoga, and the occasional sweaty Zumba. Use this New Year's as an opportunity to explore what brings your body the most joy and peace: you deserve it.
Plus, here are my 3 Tips That Helped Me Love Exercise Again after years of using exercise for the wrong reasons.
More colors
Did you know that only about 1 in 10 adults in the US eat the recommended servings of fruits and veggies? Not gonna name any names, but we can probably work on finding ways to enjoy them more often.
So many New Year's resolutions are about restrictions. Ugh. Less sugar, fewer desserts, counting calories or portions. And we know now: the restrictions don't work long term and they do make you anxious and overwhelmed in the meantime.
How about a New Year's resolution of more colors?
Fruits and veggies offer so many nutritional benefits, from cultivating good gut health to improving the health and look of your skin to reducing the chances you'll have chronic diseases. Fruits and veggies also contribute to better mental health. Take that, anxiety!
Think about the usual fruits and veggies you have on a weekly basis. Do they look like a rainbow? Aim for more colors, more often! One easy way to eat (er, drink) the rainbow is to make a smoothie with different fruits and veggies all blended together. Easy AND tasty.
P.S. A common myth about intuitive eating is that there is no "nutrition" in there; it is all about eating doughnuts. While I love doughnuts, this myth is not true. Intuitive eating does involve those vitamins and minerals that we associate with health, but IE also includes mental health and our relationship with eating.
Said another way, IE isn't just about what we eat, it is how we eat, too. More on that here: Getting Started With Gentle Nutrition.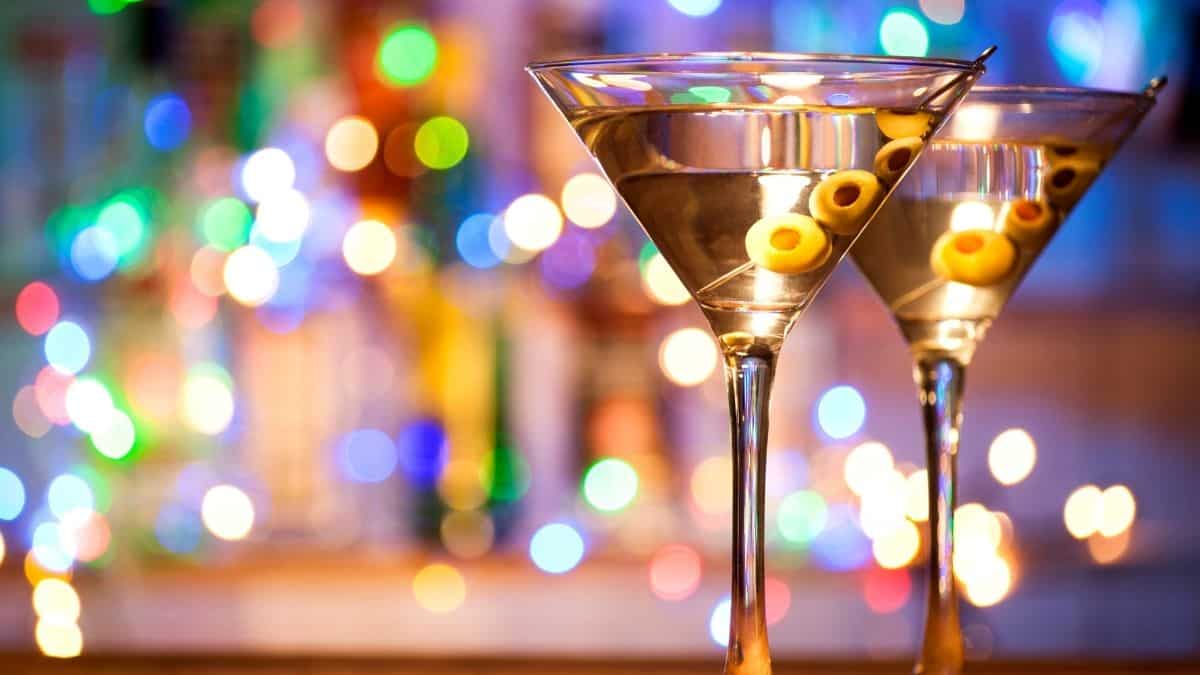 Self-care
What about a New Year's resolution that has to do with your own mental health (in addition to eating the rainbow more often, obvi)?
Self-care helps you to feel more resilient, day in and day out. Emotional self-care includes the stereotypical bubble bath and 100%-allowed emotional eating, but it also includes joyful movement, processing feelings, and setting boundaries. Really good stuff to kick off the year with! For more info about emotional self-care, click here: Emotional self-care.
Journaling
What is something that can be completed in five minutes, not cost any money, and can reduce your stress?
Journaling! For this New Year's, instead of weight loss, reduce your stress by cultivating a regular habit of getting pen to paper. I have 40+ Gratitude Journal Prompts For Mind & Body to get those creative juices flowing.
Let those feelings out, baby! Things that are unknown are always scarier and anxiety-inducing. Processing feelings, starting with naming them, is wonderful self-care (and doesn't have to take a long time).
Letting go of food rules
I'd also like to invite you to consider making a New Year's resolution to let go of the food rules that are keeping you tangled up in diet culture.
Not sure if you have food rules? Chances are, you do. And they're weighing you down. Here is How To Identify & Break Food Rules.
Stop weighing yourself
My last suggestion is to throw your scale in the trash. Or try smashing it with a hammer to really let diet culture know you're done with it! Speaking from experience this is SO satisfying! But if you prefer you can donate it to your local thrift store.
The number on the scale has very little to do with actual health. And for many of us, dieters and future-ex-dieters, the scale is a tool that just causes us to hyperfocus on that number.
For the full deets, check out this post: When To Weigh Yourself: Don't.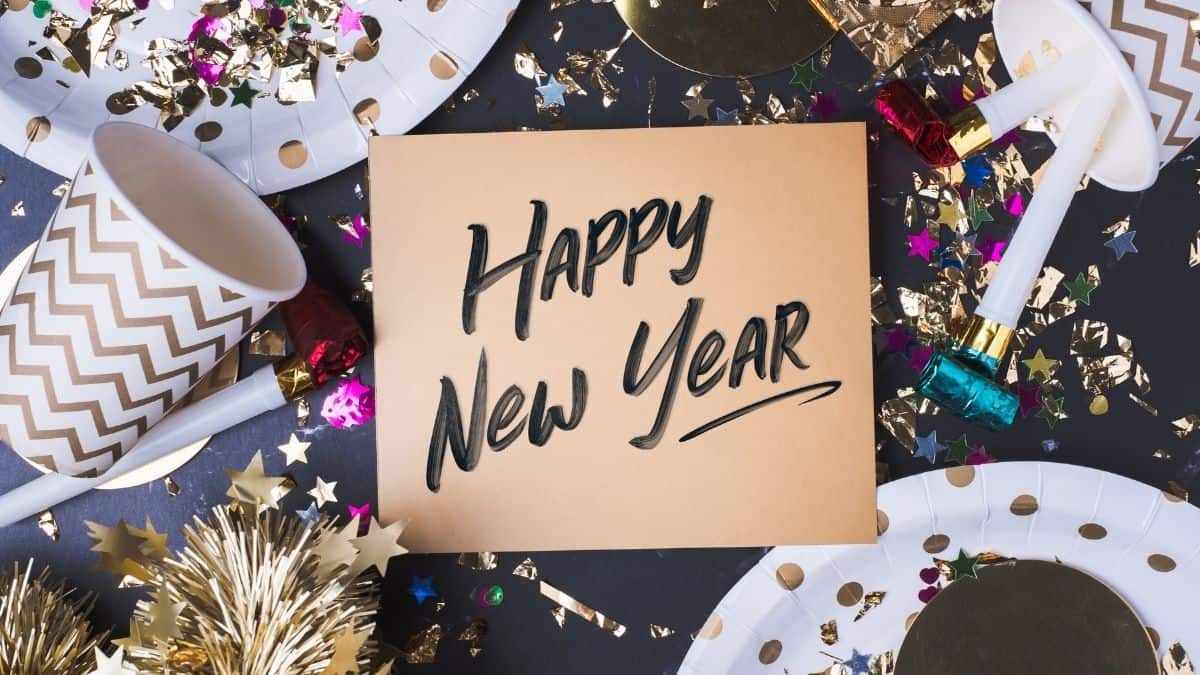 Key Takeaways: weight loss New Year's resolution?
Do I recommend a weight loss New Year's resolution? Heck no.
Yo-yo dieting is just as harmful to your mental health as it is to your physical health. They don't work and they don't last.
Instead, I invite you to explore Intuitive Eating, with emotional self-care, joyful movement, and ditching the dang bathroom scale. This year can be your healthiest year yet…I can feel it!
You know what helps people to stick to their goals? Writing them down and reviewing them often. I have created a free phone wallpaper so that you can write down your New Year's Resolutions, save them to your phone and be reminded of them often. Download them right here!
And if you're ready to find your people, I'd love to have you meet mine! It's so important that I actually have an entire community devoted to helping you learn Intuitive Eating and implement it. You're invited to join The SociEATy membership community.
XOXO
-Colleen