This copycat Chick-Fil-A sauce recipe is so good you're going to want to use it on EVERYTHING! And? It only takes 2 minutes and 4 ingredients to make!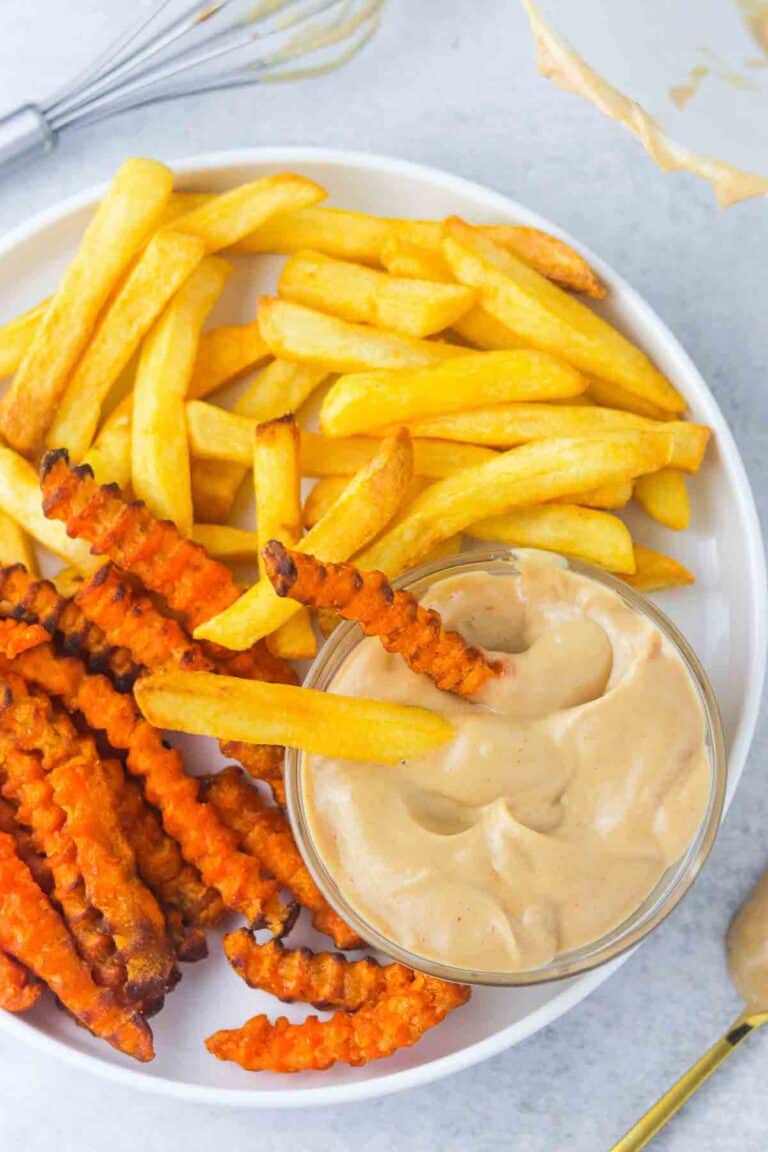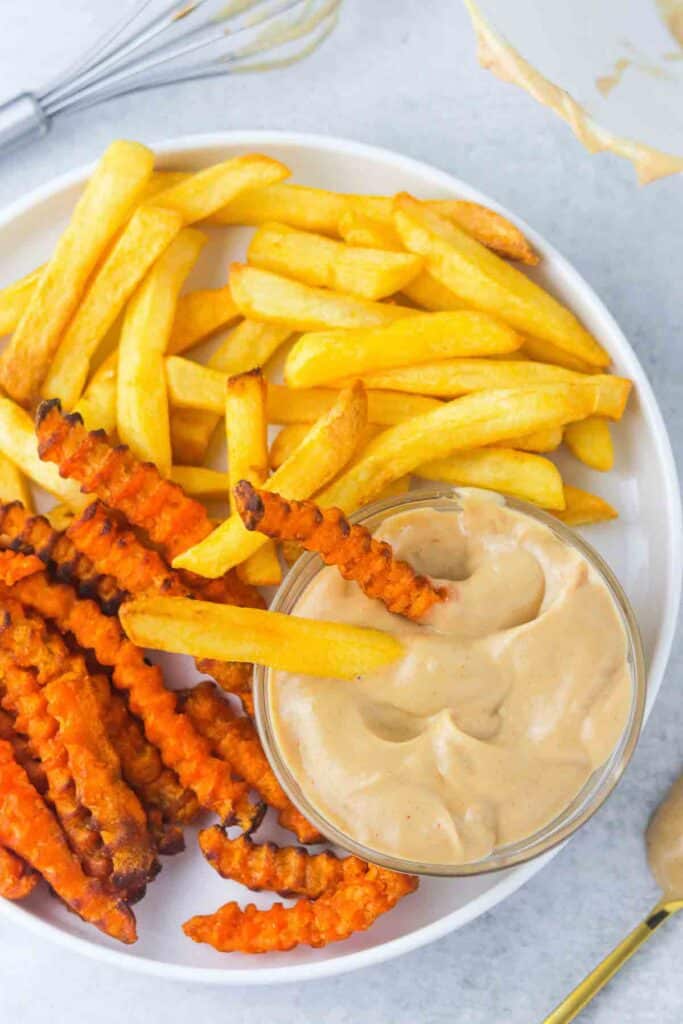 I'll be honest... the longest time I didn't understand what all of the fuss was about when it came to Chick-Fil-A. I live in Michigan and they weren't very popular until, oh, maybe 5 years ago? That's when Grand Rapids, my home town, got it's first one.
Even then, I didn't go it it for about 3 years. I just didn't "get it". Well... that all changed. I immediately wondered what I hadn't tried this sooner and wondered what the HECK kind of goodness was in that Chick Fil A sauce recipe! Well, gorgeous, I'm happy to report that neither of us have to wonder that question anymore because ya girl has got it! I present to you: The BEST copycat Chick Fil A sauce recipe!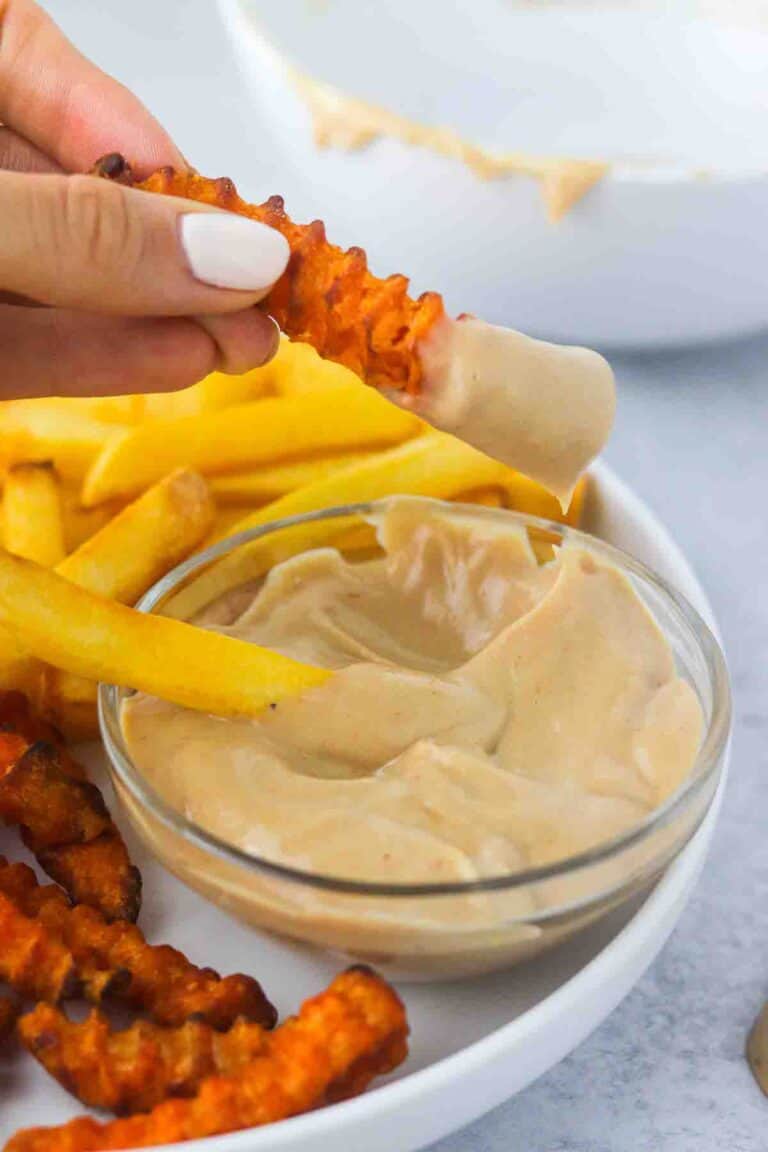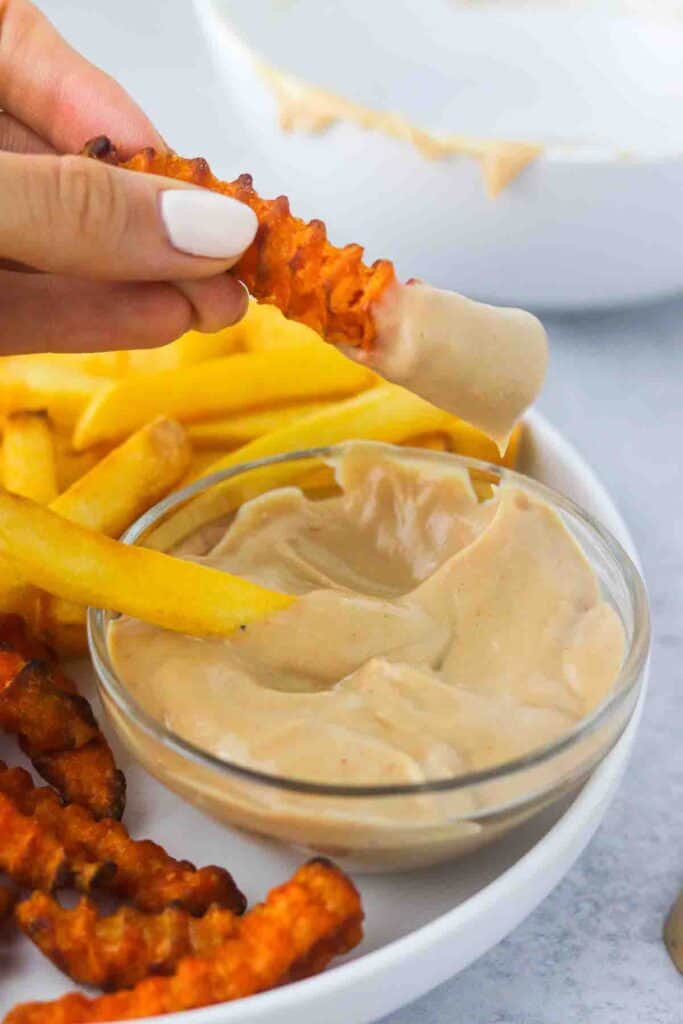 4 Ingredient CopyCat Chick Fil A Sauce Recipe
Here is the deal: this stuff is stupid easy to make. Stupid easy, but CRAZY mind blowing! Honestly, throw this on top of a burger, or my hamburger salad recipe (uh-maze, btw), or use it to dip chicken tender or some air fryer frozen french fries (the BEST and only way I cook a frozen fry) and your food will be taken to then next level of satisfaction!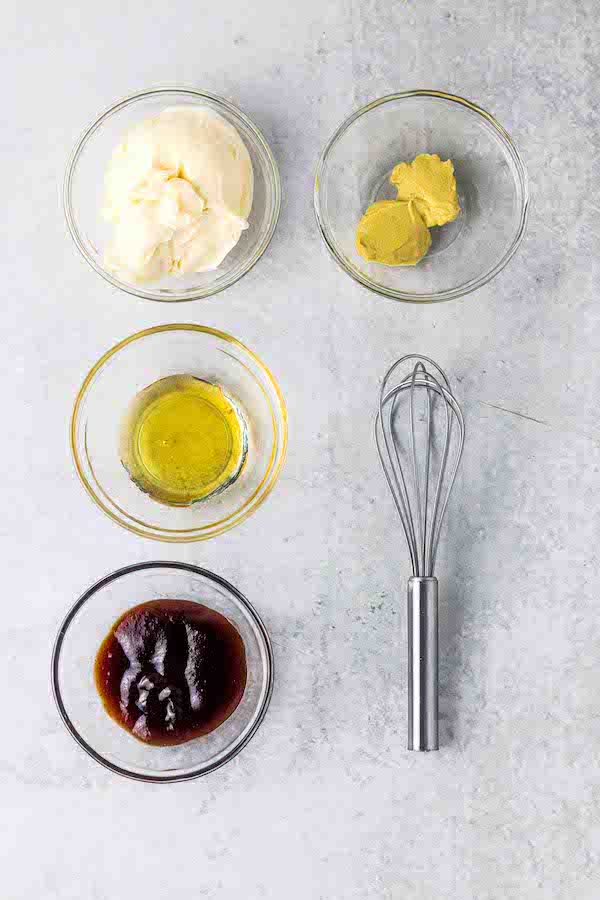 Here are the 4 simple, pantry staple ingredients that you need:
Mayo
Dijon Mustard
BBQ Sauce
Honey
That's it! 4 simple ingredients that take 2 minutes to put together. I adapted this recipe from Build Your Bite, who uses more honey, less BBQ and regular mustard. Feel free to adjust the ingredients to your liking! Want it sweeter? Add more honey. More tang? Try extra bbq! Creamier? Trow in some extra mayo! There are no rules =]
How To Make Chick Fil A Sauce
To make this homemade Chick Fil A Sauce I like to use my single serve cup attachment on my Ninja blender. I find that this is the easiest way to get it to be nice and smooth.
You can use any blender, really. If it is large, however, you may need to make a double batch in order for it to be enough to actually mix inside the blender.
Or, you can use a fork and put some arm muscles into it and hand mix it! Just kidding, you really don't need to have bulging biceps to mix this stuff, it's easy!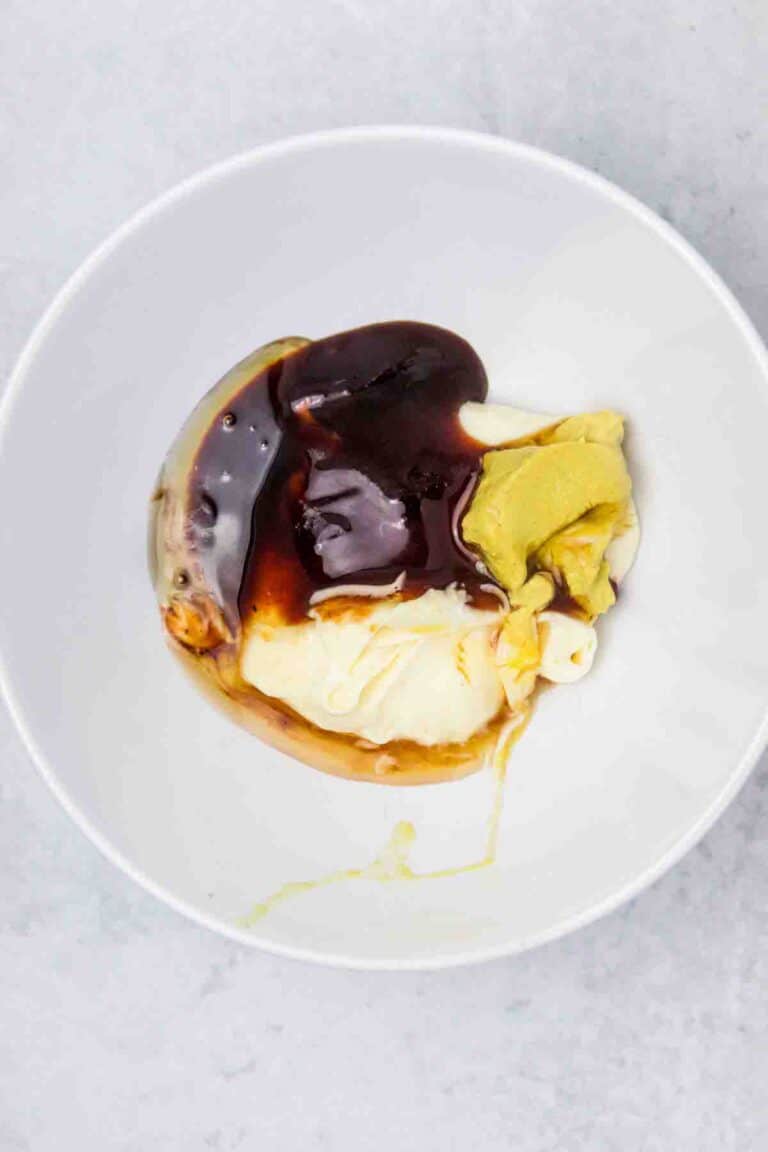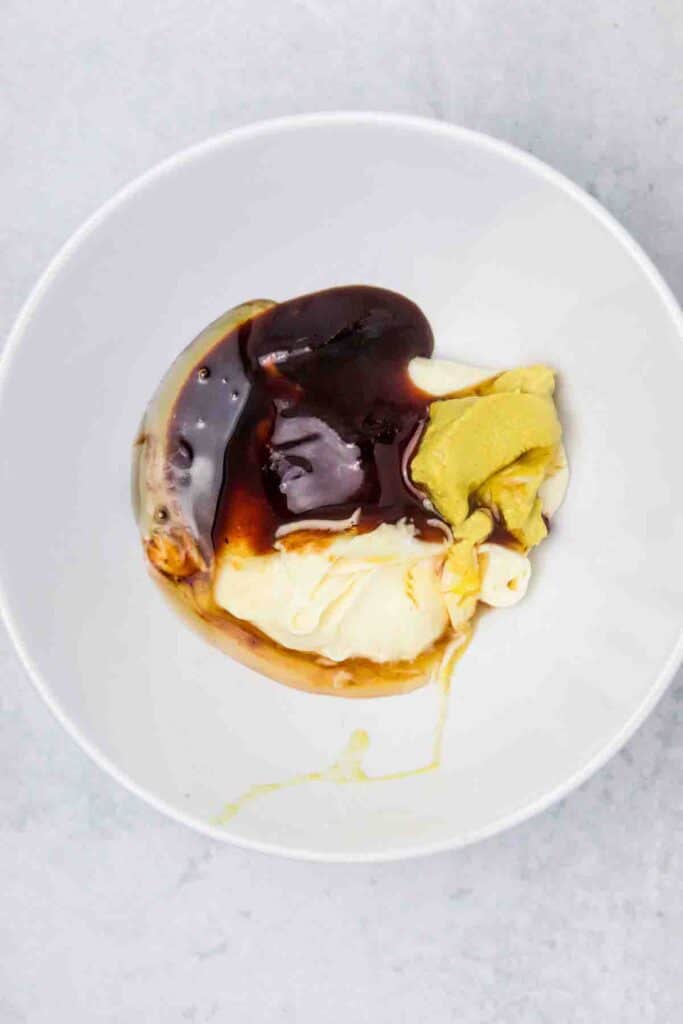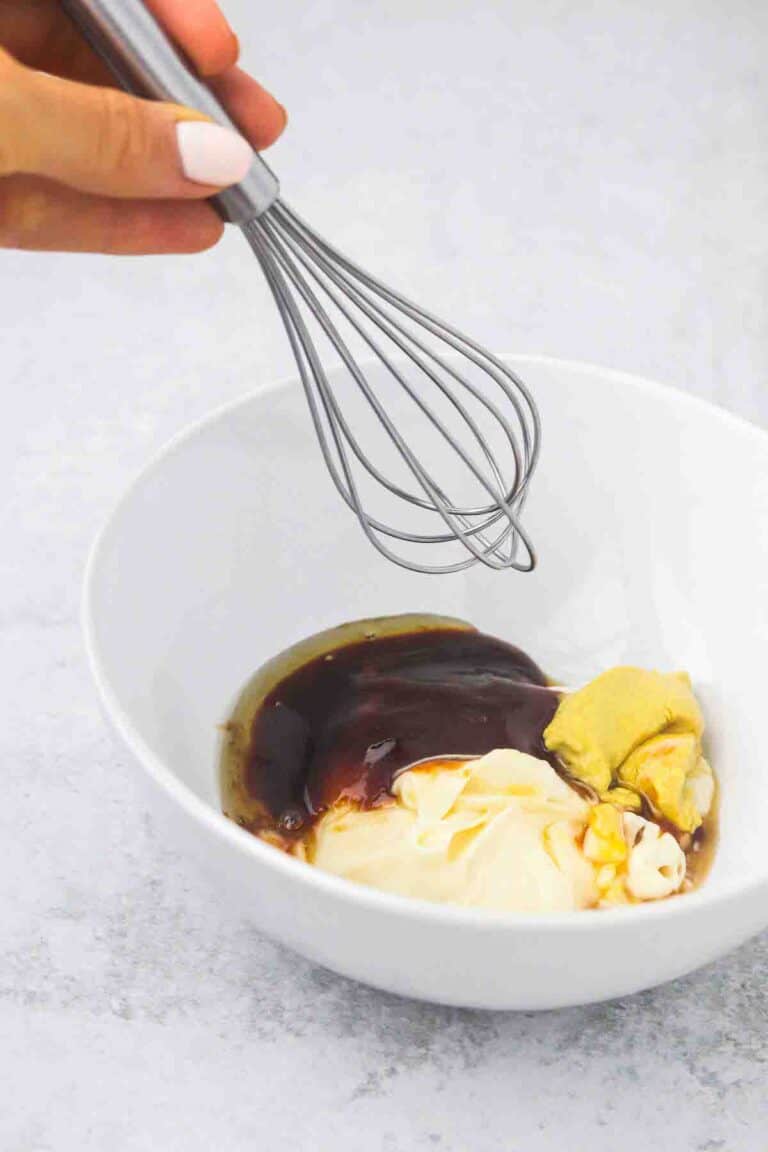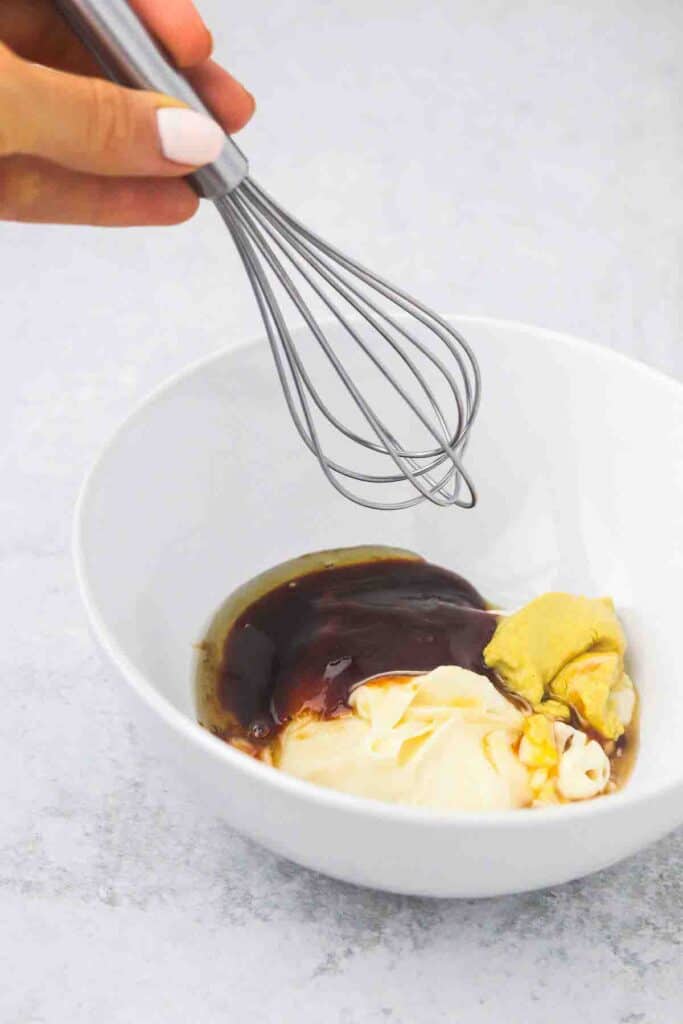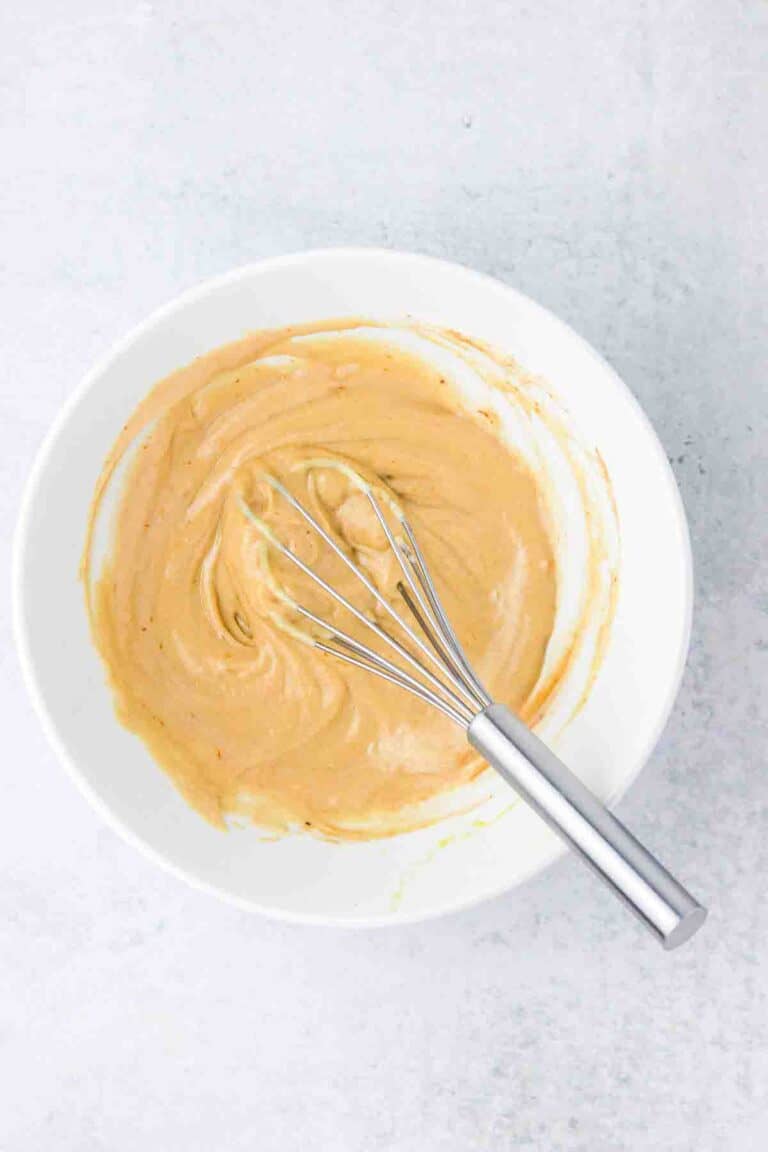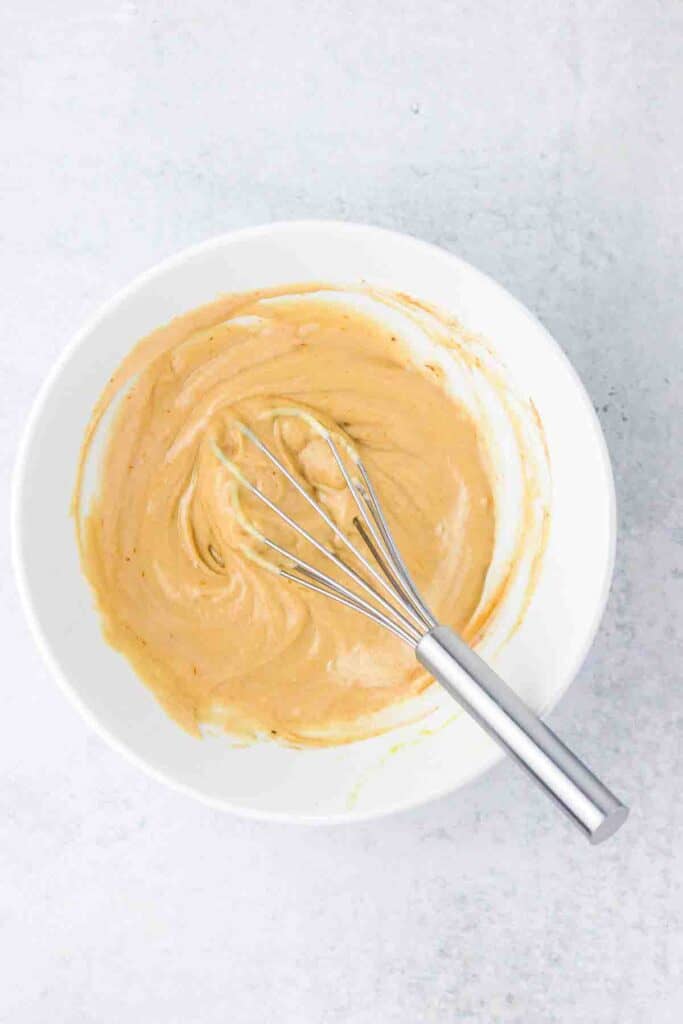 How To Serve This Sauce
I'd be lying if I said I haven't taken a spoonful right into my mouth of this copycat Chick-Fil-A sauce recipe. Don't judge me! But, if you're needing some other ideas for how to serve this, here ya go:
On a burger
With french fries
With onion rings
Drizzled on a baked potato
With sweet potato fries
Drizzled on an omelette
With chicken strips or chicken nuggets
Honestly, the possibilities are endless!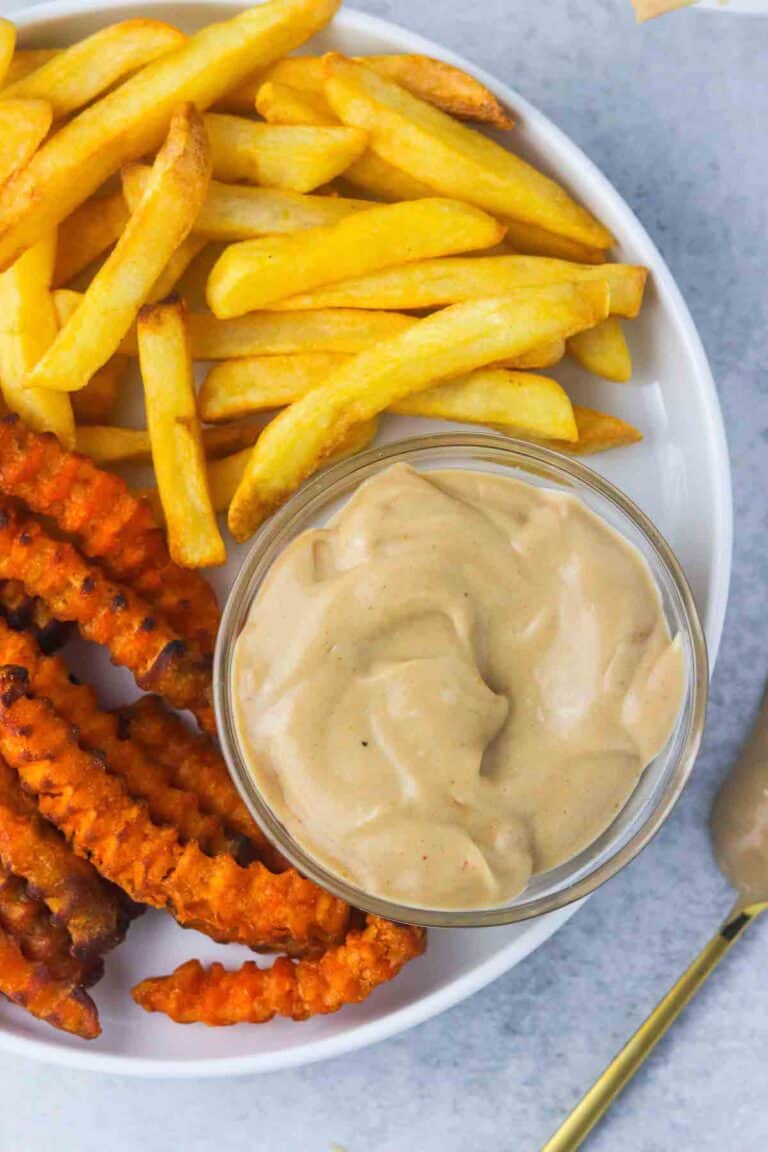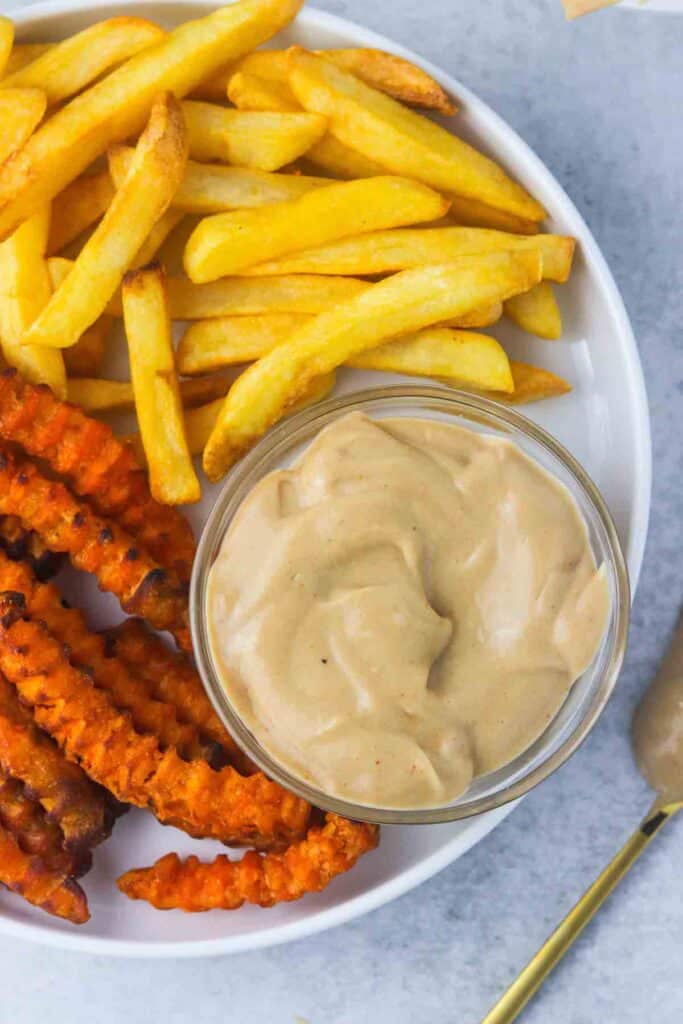 Be sure to pin this recipe to your Pinterest board because, trust me, you're going to want to come back to it!
For more dipping pleasure be sure to checkout this recipe for homemade Big Mac sauce!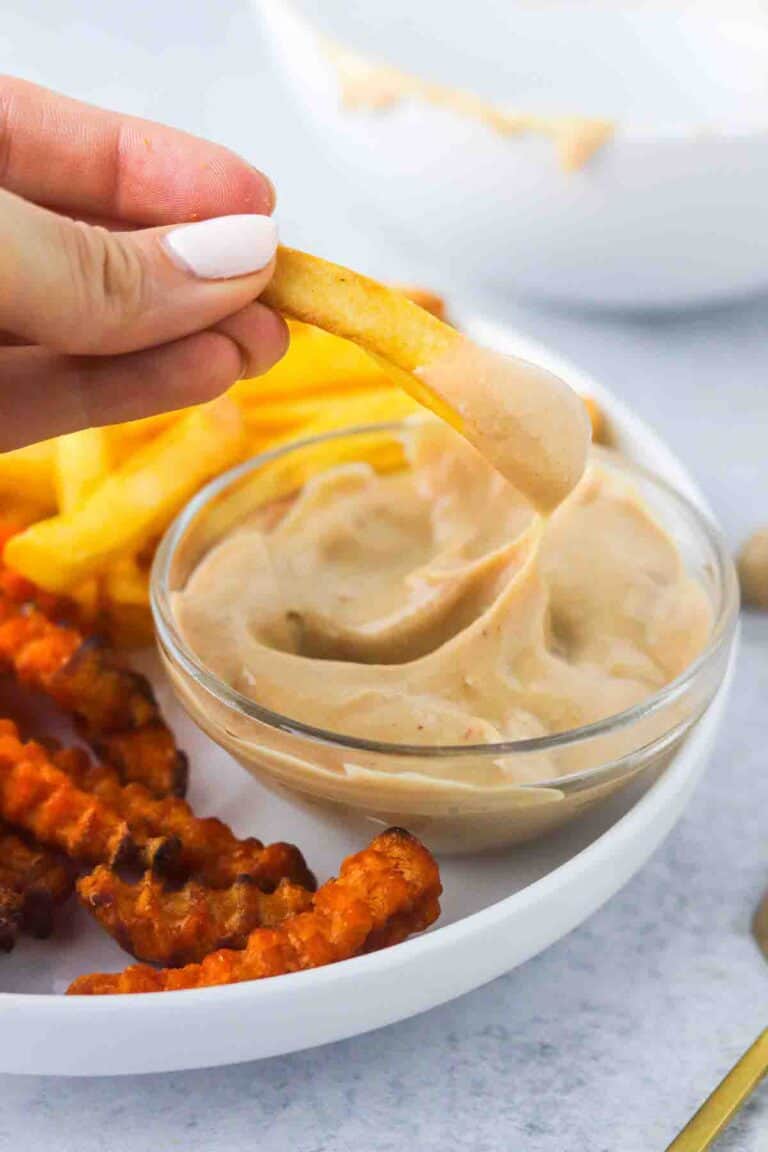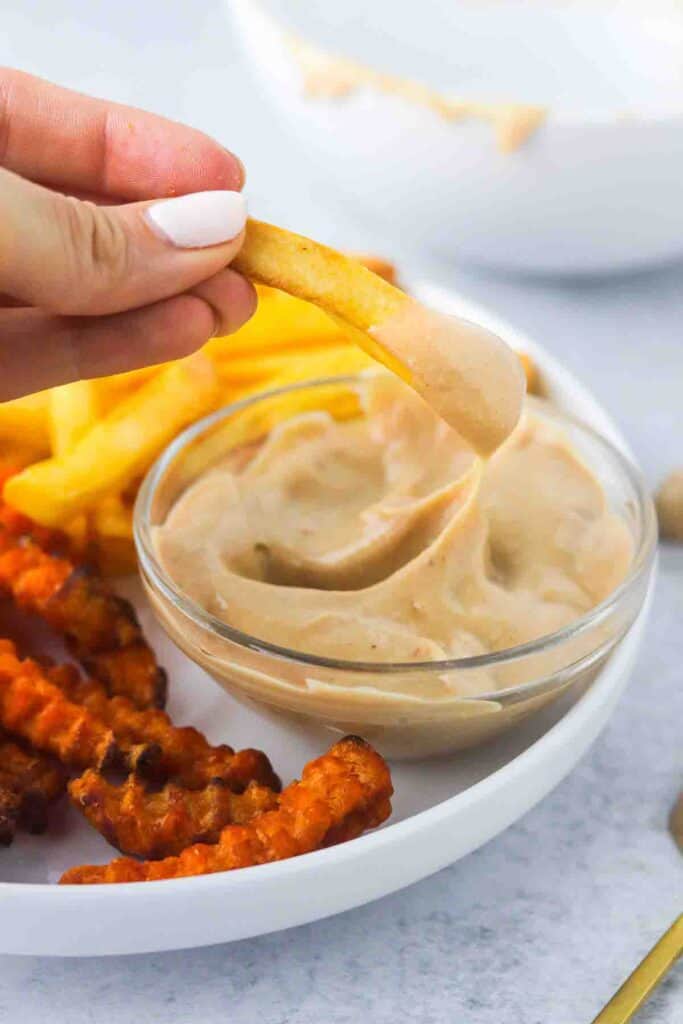 Copycat Chick-Fil-A Sauce Recipe FAQ's
Can I sub regular mustard?
Sure, go for it! Use whatever you have on hand and make it your own!
How long does it keep?
I usually keep mine in the fridge for 3-5 days. So, feel free to double or triple the recipe if you're going to have it multiple times, or just whip up one recipe for single use!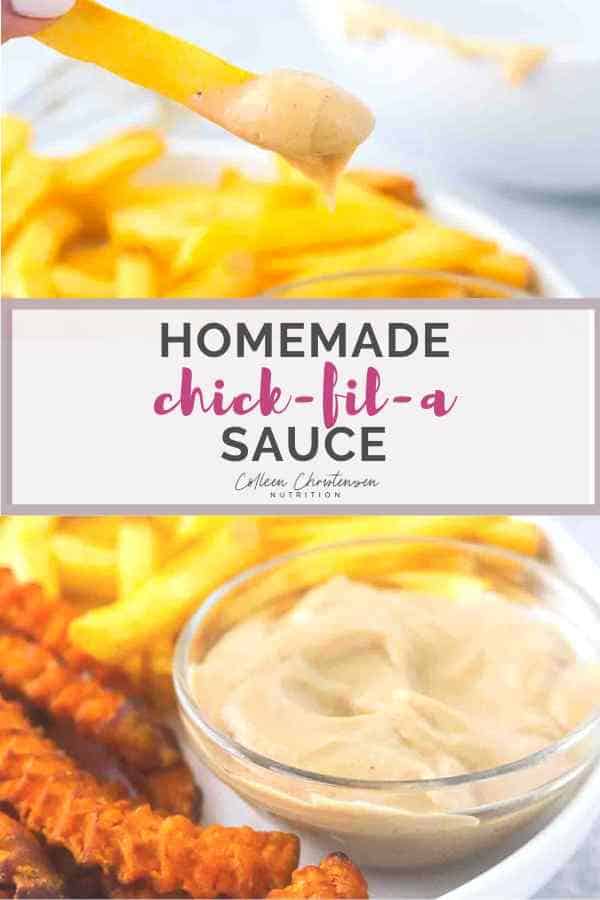 If you love this recipe be sure to give it a star rating on the recipe card and leave a comment! I love hearing from you guys- let me know what you dipped into this or spread it on!
Happy eating!
XOXO
-Colleen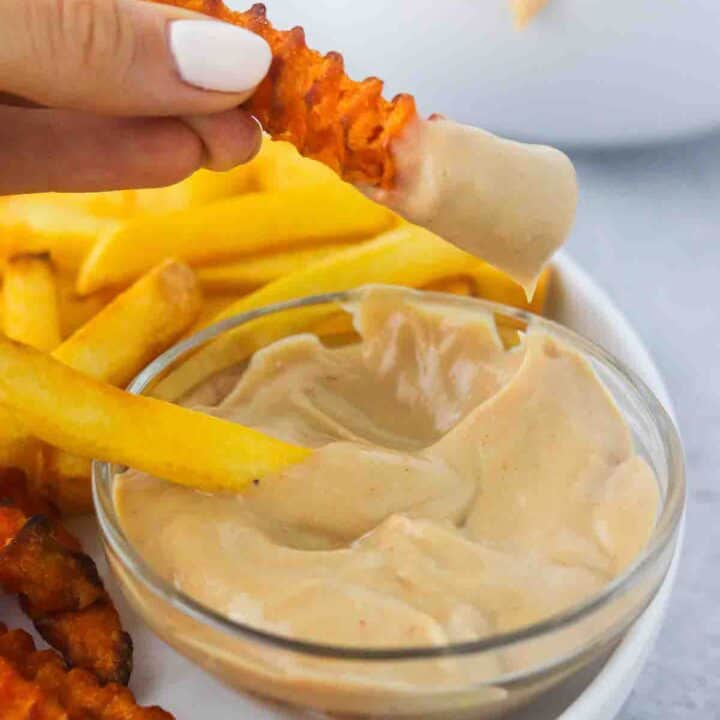 Copycat Chick Fil A Sauce Recipe
The BEST creamy, delicious copycat Chick-Fil-A sauce recipe around! It only takes 2 minutes and 4 ingredients to make, and I bet you have them on hand!
Ingredients
1/3 cup Mayo
1 heaping tbsp BBQ sauce
2 tsp Dijon mustard
2 tsp honey
Dash of salt (optional)
Instructions
Measure out and gather all ingredients
Option #1: Use a blender to mix all ingredients (my preferred way)
Option #2: Use a fork of whisk to mix all ingredients
Use as a dip for fries, onion rings and chicken tenders or spread on top of a burger, chicken sandwich or hamburger salad!
Notes
If desired, you can add a splash of milk or water to thin it out, especially if using as a "dressing" for hamburger salad, or if you just prefer a thinner dip!
Nutrition Information:
Yield:

8
Serving Size:

1
Amount Per Serving:
Calories:

71
Total Fat:

7g
Saturated Fat:

1g
Trans Fat:

0g
Unsaturated Fat:

6g
Cholesterol:

4mg
Sodium:

133mg
Carbohydrates:

2g
Fiber:

0g
Sugar:

2g
Protein:

0g
Nutrition info may vary depending on what type of ingredients you use.