Does reverse dieting really work to repair your metabolism after dieting? This blog post will go over how reverse dieting works, who it's for and how to repair metabolism damage in a healthy and non-obsessive way… without counting a single calorie or macro!
What Is Reverse Dieting?
Reverse dieting is the incremental increase of calories and/or adjusting macronutrient intake after a period of restricting with the purpose to increase one's metabolism. It originally comes from the world of bodybuilding, though has recently gained popularity among those who have a history of 'yo-yo' dieting and disordered eating.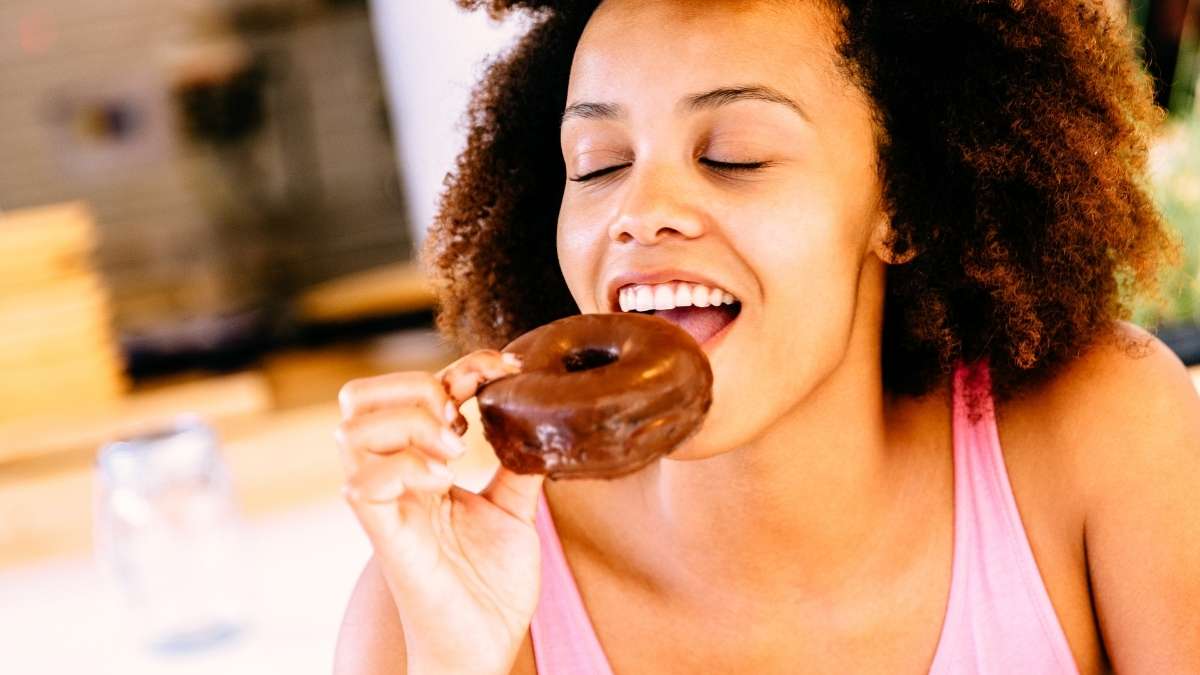 Essentially, when we restrict food for prolonged periods of time (like being on a diet) we experience something called "metabolic adaptation" or what some people call "metabolic damage". Our metabolism (how much energy our bodies burn) slows down.
I have an entire blog post on how to fix a damaged metabolism that goes over why it happens. Reverse dieting is simply one specific tactic to "fix" it.
The Reverse Dieting Cycle
Typically when reverse dieting is used by bodybuilders they go through periods of 'bulking,' 'cutting,' and 'reverse dieting' in preparation for events by manipulating their calorie and macronutrient intake to achieve the competition desired physique. Then, if they want to compete again they go back to the beginning of that cycle: bulking, then cutting, then reverse dieting.
During the off season, bodybuilders 'bulk' or grow muscle by eating a "balanced" diet with the necessary protein and strength training needed to increase their muscle mass.
FYI, there are different types of bulking: "clean" and "dirty". Be sure to check out my blog post on clean VS dirty bulking here for more on those.
When 'cutting' or in preparation for a competition, bodybuilders begin to cut their calories while consuming enough protein to maintain their lean body mass, but break into their fat stores for energy to produce a "competition ready" low body fat.
Following a competition, body builders reverse diet by slowly increasing their food portions while strength training. This grows the body's ability to gain muscle mass while minimizing fat gain.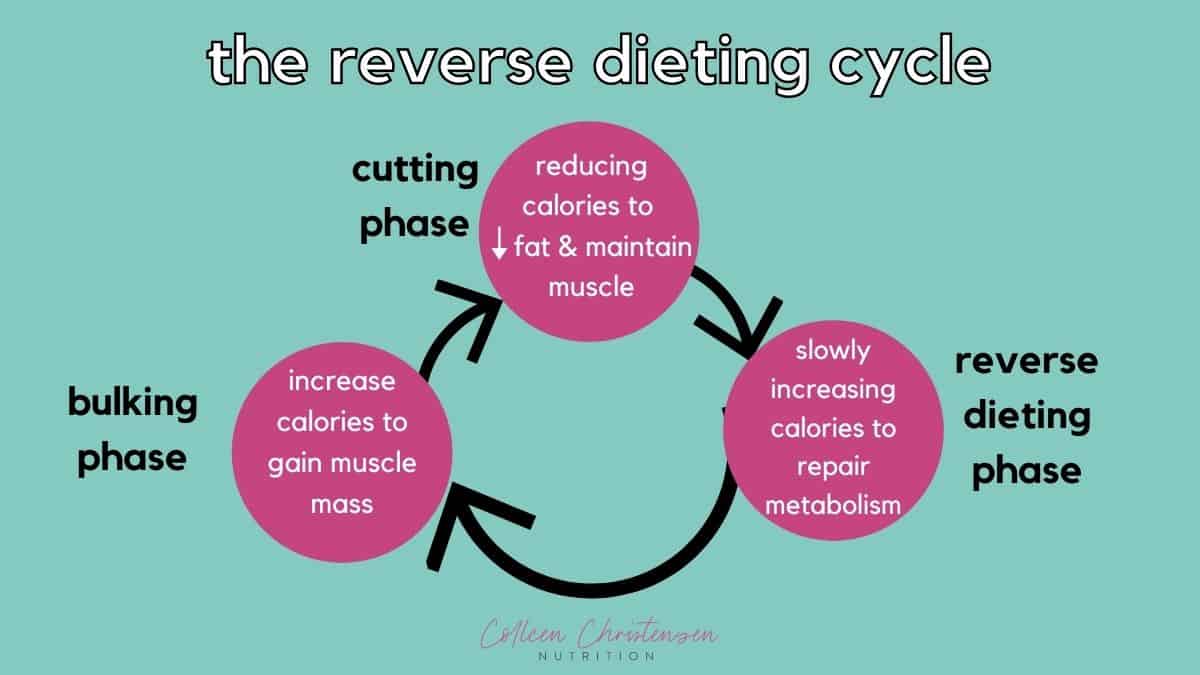 Reverse dieting has recently become more popular by the work of Layne Norton, PhD. The thought is that if one slowly and incrementally adds calories over time, they'll be able to maintain their fat loss and lean body mass.
There are typically 5 key pieces to the execution of reverse dieting. Let's go over them
5 Pieces Of Reverse Dieting
1. Tracking Food Intake
This can be calories, macros, or portion sizes. When reverse dieting your food intake is closely calculated and monitored.
2. Determining "Maintenance"
Adjustments in ones diet are made slowly over time in order to see how the body reacts. Do you lose, maintain, or gain? The goal is to find everyone's unique "sweet spot" where they feel fueled and can perform in the gym.
3. Determining your Macronutrient Balance
For the general population an estimate of protein is 1g protein per lb of body weight is typically used. However, among the fitness crowd many times the goal will be well above this but more protein doesn't always mean "better".
A landmark sports nutrition study found that intake of more than 1.6 g/protein per kilogram was not significant for performance. Given, this may differ for those in elite sports who want the 'edge' some extra protein may provide. As a rule of thumb, 1.6 g/kg is a good place to be when discussing sports nutrition.
Once hitting this established protein goal when reverse dieting one can manipulate their carbohydrates and protein to make up the rest of their caloric needs. How this is done differs between people and plans.
4. Choose Rate of Progression
Once you determine your "starting point" it's time to decide on how many calories to add at a time. Some people will increase faster than others. Many people add 50-150 calories per week to their typical baseline intake. This could be as simple as a little more food at each meal, or an extra small snack throughout the day.
5. Monitor Progress and Adjust as Needed
This is where the tracking comes in. With the information gathered about your intake as you learn about your body and its metabolism, you can work to monitor your progress in your workouts and energy throughout the day. The goal is to hit a "sweet spot" where you're energized and can fuel your workouts.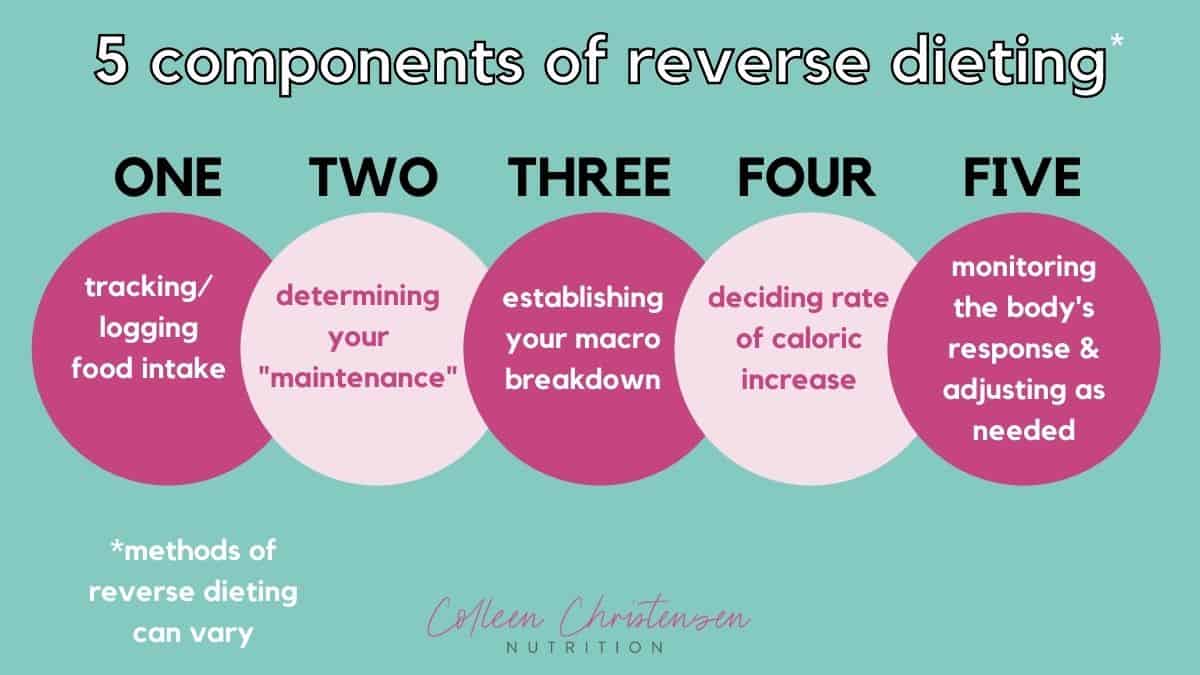 Honestly, reverse dieting kinda reminds me of that TV show "The Price Is Right" You want to get as close as your can to that "sweet spot" without going over.
Does Reverse Dieting Really Work?
Reverse dieting does "work" in terms of increasing metabolic rate and repairing metabolic functionings. Though it is not a magical cure all and nor is it the only way (we'll get to the other options in a second) And? It's a VERY slow process.
The calories that are being added are so few that it's going to take a long while for that metabolism to improve. So while yes it "works" it's not necessarily the most "efficient" way to repair a metabolism.
Like I mentioned, reverse dieting works to overcome metabolic adaptation that occurs after periods of cutting (or dieting). With reverse dieting we are increasing our basal metabolic rate (BMR), or the baseline amount our metabolism needs for energy if we were laying in a bed asleep all day.
Think of your metabolism as a fire. Reverse dieting works to "stroke" that fire allowing it to burn brighter and bigger.
There is currently not much research done on reverse dieting at this time (let alone for use in a general population) but it is an application of what we do know about human physiology and biology: our metabolism acclimates to what we give it. And the thought is that by going "low and slow" with increasing intake we can favor preserving lean muscle mass VS adding fat mass. But, that "low and slow" might have some not-so favorable trade offs.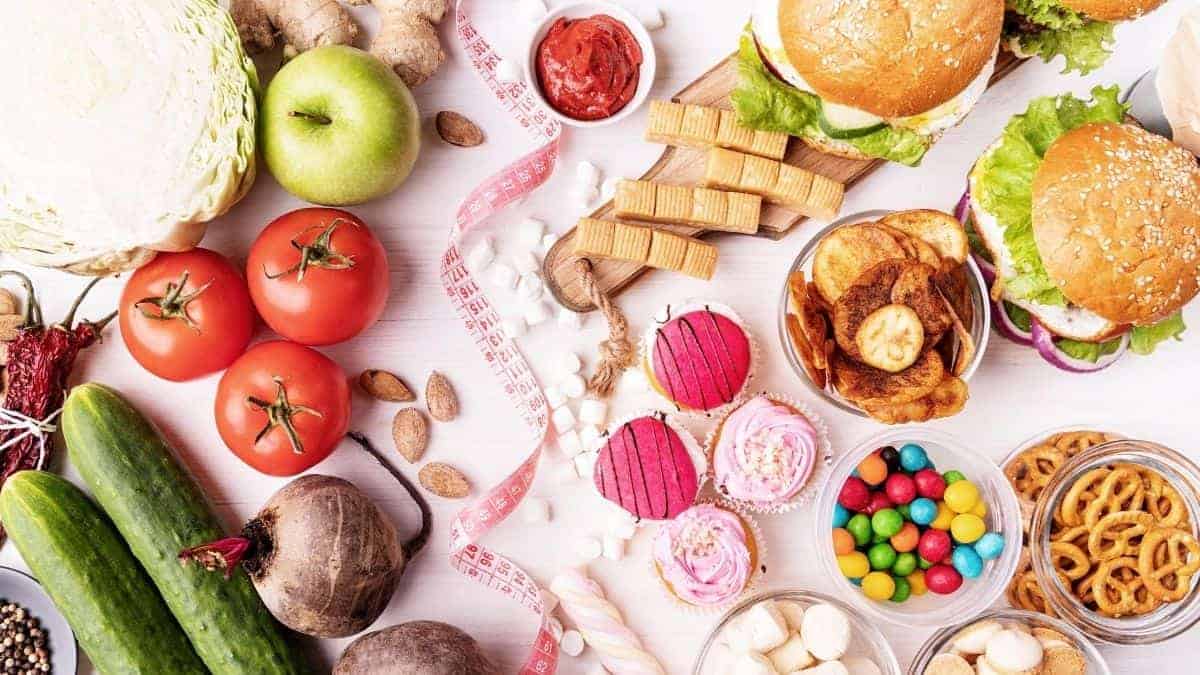 The Downsides Of Reverse Dieting
For those with a history of a poor relationship with food and/or disordered eating, I would say that reverse dieting is not for you. Counting calories and tracking your intake can cause more harm than good on your journey to finding food freedom and becoming an intuitive eater.
The harm here is that reverse dieting could keep you trapped in "pseudo recovery" from disordered eating and not truly allow you to find the food freedom you deserve. You deserve to have a great relationship with food and your body. Reverse dieting can likely cause harm to your relationship with food and body. It kinda acts like a "crutch" for disordered eating patterns.
Gaining fat is not necessarily a bad thing. I talk about this more in my blog post on Health At Every Size (HAES). Fat does not automatically mean unhealthy! So, if you're saying "I need to reverse diet to minimize fat gain to be healthy" you might want to think again. Fact: After restricting food our bodies WANT to pack on more fat, it's a normal phenomena that's explained by the set point weight theory.
Now, that doesn't mean that the information and science behind why some people use reverse dieting isn't helpful. We know that our bodies need more energy in order to repair metabolic damage and work towards finding food freedom. That's great info! But it can be applied in other ways without being tightly controlled, counting calories/macros, and focusing on physique.
I'd go so far to say that intuitive eating has a goal of reversing dieting damage. You learn to fuel your body, repair your metabolism and find that "sweet spot" that makes you feel good mentally and physically.
Intuitive eating is NOT all donuts and pizza like you see on Instagram. It's about repairing one's body and mind from diet culture. It's about reflecting and learning body attunement.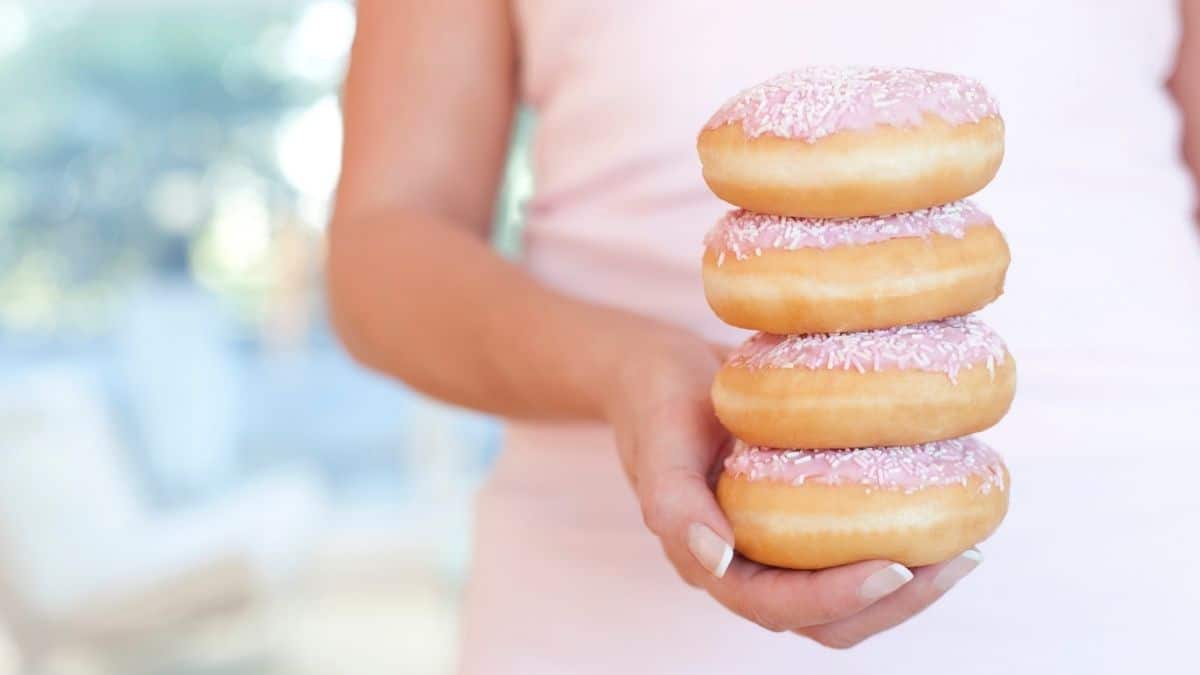 Alternatives To Reverse Dieting
Going "All In" To Reverse Diet
Another popular approach to reverse dieting is going "all-in". Essentially, this is a more drastic, faster increase of calories with no restrictions or focusing on eating "clean". This method is said to work faster with repairing metabolic damage as opposed to reverse dieting since you're increasing your calories much faster.
By increasing calorie intake faster than the conservative incremental increase of reverse dieting, going "all-in" does not focus on physique or trying to manipulate muscle VS fat mass. It's more about the overall biological functioning of the body, not physique.
One important thing to note is that the "all-in" approach was developed as a treatment plant for hypothalamic amenorrhea. The "all-in" method was created by Dr. Nicola Rinaldi, the author of No Period. Now What?
Yes, metabolic improvements have been seen with this approach as a result but the goal of its creation was to help women regain their periods. It was made popular by YouTuber Stephanie Buttermore who went "all-in" to fix her extreme hunger and improve her relationship with food.
I go over the true "all-in" approach in more detail in my post on how to get your period back but there are 3 important pieces of the "all-in" approach:
Eating a minimum of 2,500 calories per day
Taking time off of exercise
Reducing stress
Again, this approach is less focused on maintaining lean body mass and is used more in the general population to fix metabolism, hypothalamic amenorrhea and chronic dieting. It's not physique focused, as reverse dieting typically is.
My Thoughts On The "All In" Approach
I think that the all in approach can give great guidance especially for those who are looking to regain their periods. However, when people apply it as a way to become an intuitive eater I have a few words of caution.
Many people who apply this approach as a way to become an intuitive eater can turn it into another form of a diet rather than use it for its intended purpose: learning to fuel your body adequately and repair your biological function. Now this diet that they turn it into looks drastically different from the ones with salads and kale that we usually think of. This form of diet usually consists of donuts, ice cream and pizza.
It IS important to allow yourself to eat the donuts, ice cream and pizza, absolutely. The foods you've been restricting and obsessing over. And you're likely going to want them more and in larger amounts at first like I talk about in my blog post on what to expect when you stop dieting. This is normal. Allow yourself to enjoy them!
It's also important to include these foods so that you can actually get your body enough energy to be adequately fueled. It would be really hard and also taxing on your gut to reach that amount simply by eating "clean" foods which are commonly lower in calories and higher in things like fiber.
The "issue" arises when people just hear "Okay- eat more! And eat more of the donuts!" and just do that… eat the previously off limits foods and stop there without focusing also on body attunement which is a HUGE part of intuitive eating.
I hear this again and again "Colleen! I'm letting myself eat all of the things and I STILL don't feel like I'm learning how to become an intuitive eater. I'm just feeling so NOT good with the way I'm fueling my body!" which I can absolutely relate to since it's what I experienced when I was first trying to become an intuitive eater too.
What I've found to be helpful to not only myself but to the thousands of women who I teach to become intuitive eaters in my membership community, The SociEATy, is to chunk it down and work more step-wise with the process.
Not only does this allow for less overwhelm but it allows for the body attunement piece to truly be learned. I go over this in detail in my post on how to find food freedom but I'll give you a quick rundown of how I recommend going "all in" for the average dieter who is looking to become an intuitive eater and repair their metabolism as well as relationship with food.
*Note: If you're currently struggling with an eating disorder or need more individualized guidance than we talk about here I recommend working with a dietitian 1:1!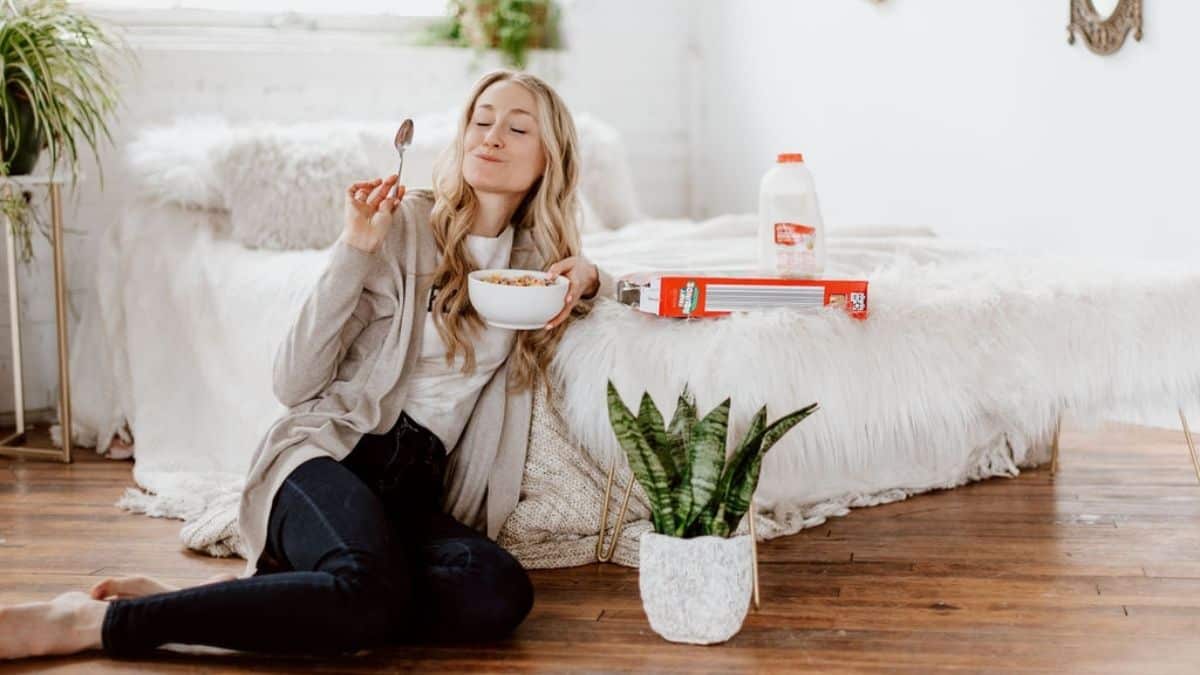 My Recommendations For Going "All In"
Step One: Allow Yourself To Eat
Eat to satiety, typically every 3-5 hours. It is important to give your body consistent, adequate energy in order to first get to a 'fed' state after periods of dieting. 
The ultimate "goal" is to follow your hunger and fullness cues as these can naturally guide your food intake. However, you may not have hunger cues at first, which is normal. So, using "practical hunger" is important here in order to get hunger cues back. And we do that by giving our bodies consistent adequate energy- check out my blog post on how to get hunger cues back for more specifics on this!
I don't recommend counting calories here. Let's be real, we know when we are being restrictive and it's important for you to be honest with yourself during this process. I do believe that most people can get to ~2,500 calories if their body needs it by simply allowing yourself to eat to satiety and using practical hunger.
I don't recommend focusing on breaking food rules at the same time (we'll cover that in step 2!) For many people the act of simply allowing yourself to eat to satiety can be hard enough. It was for me! So rather than trying to fill your plate with pizza and french fries followed by ice cream, instead just focus on allowing yourself to eat. It's okay to stick to your normal foods here and make just a few adjustments.
This doesn't mean that if you are craving a cookie you can't eat a cookie. Yes! Absolutely follow your cravings! But it doesn't mean that you need to stock your entire house with your fear foods. I don't recommend doing that. This can cause overwhelm in many people and instill that "all or nothing" thinking. So, on day #1 it's all donuts then day #2 it's "Oh crap…." and you go back to restricting.
Baby steps are OKAY! I talk a lot about what I call the "snowball effect" (or the compound effect) which allows everyone to decide the rate at which they progress through these steps. We are all unique individuals with different relationships with food. We may need to move at different speeds and that's okay. Take one step, then another, and watch it snowball. Your steps will get faster and more effortless.
Also, don't necessarily obsess over the number of calories, focus more on your satiety and "practical" hunger. If you feel like you're way off and would benefit from some more guidance rather than counting calories I'd recommend working with a Registered Dietitian and allowing them to direct you.
For anyone with a history of disordered eating I don't believe that adding a disordered eating tactic like counting calories will help. That shouldn't fall on your plate, a Registered Dietitian can help.
Additionally, many times people will see the 2,500 calorie goal in, say, MyFitnessPal, and see that as a "limit" and try not to go above it. This can actually hurt your menstrual cycle and metabolism repair. You may need more! I did. Allow yourself to eat!
To sum it up: the first step of going "all-in" as a means to intuitive eating is to allow yourself to EAT. Enough and frequently but not putting too much pressure on breaking all of your food rules at the same time.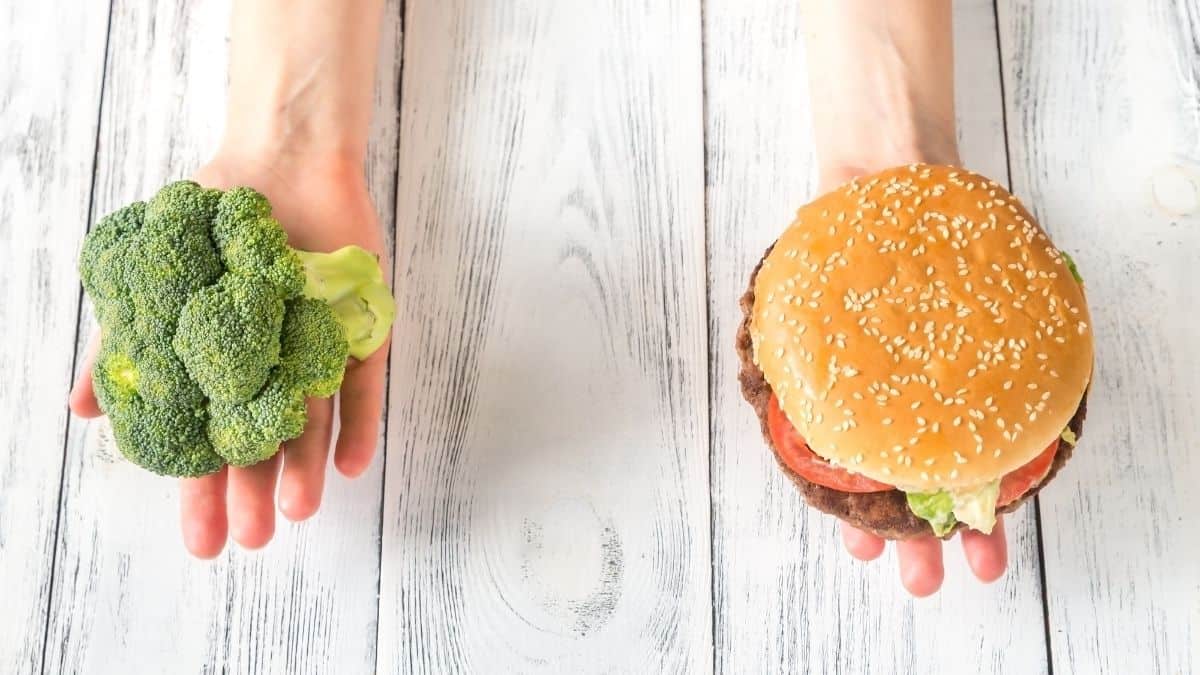 Step Two: Break Your Food Rules
Now once you've gotten more comfortable with allowing yourself to eat to satiety, are beginning to get hunger and fullness cues, and are gaining confidence with the process we can build on that (this is that "snowball effect") and focus on breaking your food rules and making peace with food.
Note: When you get to this place might differ from your neighbor. Susie might feel super great allowing herself to eat while Tina is terrified. Susie may move on to step two sooner than Tina and that's okay!
I teach a very specific way to do this in my intuitive eating membership community, The SociEATy, and that is, you guessed it, by using the "snowball effect".
I have an entire blog post that goes over how to identify and break food rules but essentially you want to start with the easiest food rule, break it through exposure therapy, and then move on to the next one. By the time you get to the hardest food rules it's actually way easier!
The key reasons for this approach is to, again, prevent overwhelm and the all-or-nothing thinking, but also to allow you to practice body attunement. Yes, it's important to eat a donut in order to make peace with it, but in order to find food neutrality and learn to eat donuts in a way that feels good mentally and physically it takes a lot more than that!
It takes reflecting and learning. Which is hard to do if you're breaking 86759 food rules at once! Using some mindful eating exercises and a food and mood journal can be super helpful here!
I always say "go slow to go faster". I'd rather someone take a solid baby step towards making true peace with food and becoming an intuitive eater rather than take 85 forward on day one only to freak out and take 95 back on day 2! Honestly? This is what I did over and over again for SO long. It was frustrating and wastes so much time (i.e. life!).
To sum it up: Break your food rules after allowing yourself to eat enough overall food and do it in a stepwise process.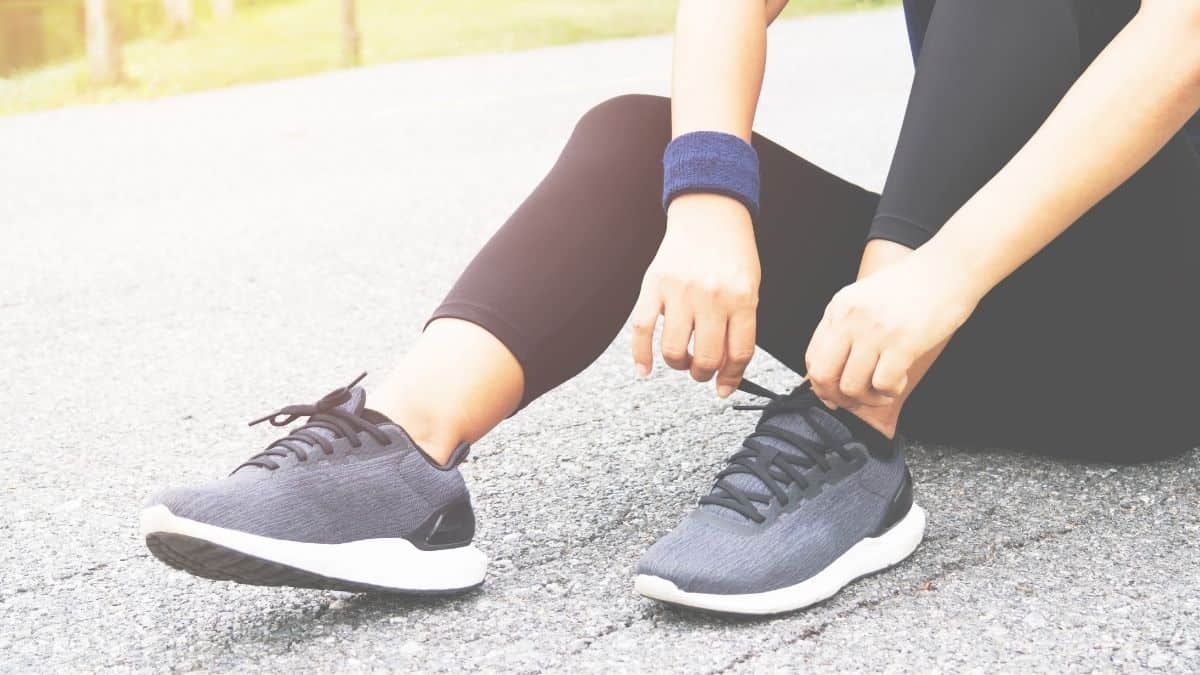 Step Three: Improve Your Relationship With Exercise
We have to address exercise when working to "reverse diet", go "all-in" or whatever you're wanting to call it. Exercise is super important to overall health and wellness, yes, but not having a healthy relationship with it (using it to "earn" your food, over exercising, etc) can be detrimental. 
If you're struggling to get your body to a fueled state (like recovering from chronic dieting) you're not doing yourself any favors by creating an even larger deficit. It's kinda like a dog just chasing its tail!
Personally, I took a few months off of exercising when working to reverse dieting damage (I have a blog post on why I stopped working out & what happened) which not only allowed me to more easily get my body to a fueled state but it totally changed my relationship with movement. 
When I took time off I was able to realize I didn't need to "earn" my food. I refocused on the positive reasons to workout such as increased energy, joy, and stress relief. It taught me how to allow myself to REST again!
I also have a YouTube video that goes in more detail of how to develop a healthy relationship with exercise.
Not only can learning to rest prevent injuries, if we don't take time to rest our bodies will continually break into our muscle stores because we are not getting enough energy from food to fuel that exercise.
Allowing for rest and eating enough gives our body the time to heal and restore our muscle stores since they are depleted after times of famine (which is what chronic dieting and following food rules IS to your body!)
There is research to support that strength training and high intensity interval training (HIIT) are ways to improve your lean body mass, which in turn can improve/speed up your metabolism. These exercise methods AFTER allowing yourself the rest you need and while intuitively eating can help improve your overall metabolism.
Once again, I'd recommend this AFTER taking a break. But just know that a "break" doesn't have to mean forever! If you love working out you can get back to it again.
While you're taking time off of or reducing exercise I'd recommend focusing on other areas of health and wellness. We know that with our hormones and their relation to our metabolism, consistent work towards healthy sleep habits, a well-balanced diet, regular, moderate intensity exercise, and evaluating our hormonal birth control, can balance them and even get our period back.
A Final Note On Reverse Dieting
The calculated process of "reverse dieting" definitely isn't for everyone and I don't really recommend it. It also isn't a magical cure all for our metabolism or the damage created by food rules and dieting.
However, by working to repair our relationship with food and exercise by eating enough, breaking our food rules and giving our bodies rest, we can find our set point weight, restore our period, and improve our metabolism. 
Our bodies are resilient, and we are able to work and overcome the challenges that come with an acclimated metabolism. You are not damaged goods because of an acclimated metabolism - your body is doing the best it can to survive while getting you through a stressful season of life.
Treat it well through eating intuitively with well-balanced meals, exercising to honor your body, and creating healthy habits to last a lifetime and your body (and metabolism) will thank you. 
Comment below with your thoughts on reverse dieting or going "all-in". Have you done it? Would you do anything differently? Share your experience!
Need more guidance? Be sure to check out my YouTube channel for more tips to help in your intuitive eating journey!
Other Blog Posts You Might Like:
XOXO
-Colleen