If you've ever scrolled through TikTok there is a good chance you've seen someone post about something called the "75 hard challenge" followed by a string of hashtags like #75hardchallenge or #75hard. In this blog post we'll discuss whether or not this trend is actually helping you achieve a healthier "lifestyle" or if it's actually potentially dangerous.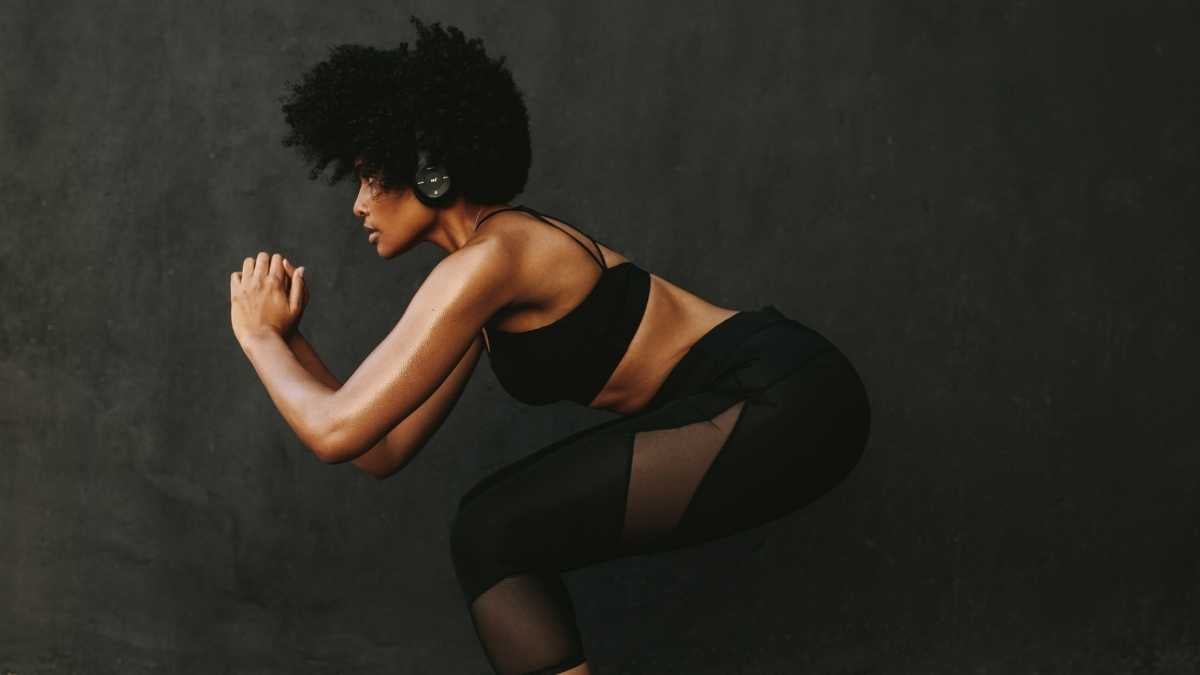 What Is The 75 Hard Challenge?
The 75 Hard Challenge originated from 1st Phorm (a well known fitness supplement brand) CEO, Andy Frisella. 1st Phorm claims that they are:
 "the premier supplement line in the industry…. [that they are] not some fly-by-night, gimmicky brand… [and] if you promise to meet us halfway we will help you reach your goals… [Their] entire philosophy is based on providing the very best products with an error-free and outstanding customer experience… second to no one in any industry, in any part of the world!"

1st Phorm Website
Frisella's 75 Hard challenge has circulated on Instagram the last few years and is popular among fitness and health influencers. It has recently gained momentum on TikTok, with users documenting their 'day in the life' while working through the 75 day challenge.
The Challenge claims that in 75 days, one can:
Make huge strides in your career & have a job that you are proud of
Feel completely confident about yourself and your actions
Learn how to manage your day, so you can get more done, and quit wasting time on meaningless things
Develop amazing relationships with the people who matter in your life
Gain independence and the ability to take complete ownership of projects & tasks
Completely overhaul the way you think & act
Learn how to be honest with yourself and gain the self-awareness to stay on track
Be in the best physical shape of your life as a result of the mental transformation you have made
All sounds pretty great, right? Let's dig in more and see if it's actually legit.
What Are The 75 Day Hard Challenge Rules?
The 75 Hard uses the following rules to guide one's pursuit of health and wellness to achieve discipline and control over their life. Here are the rules:
Follow a diet. This can be ANY diet but it has to be a structured plan designed for "physical improvement".
Workout 2x a day. These must be 45 minute workouts and one must be done outside.
Absolutely no alcohol or cheat meals.
Every day you must take progress pictures.
Drink a full gallon of water each day.
Read 10 pages of a book daily. No audio books!
No compromise. No substitutions.
Each "day" lasts until you go to sleep. If you don't complete everything on the list of rules you have to start your 75 day hard challenge over from day #1.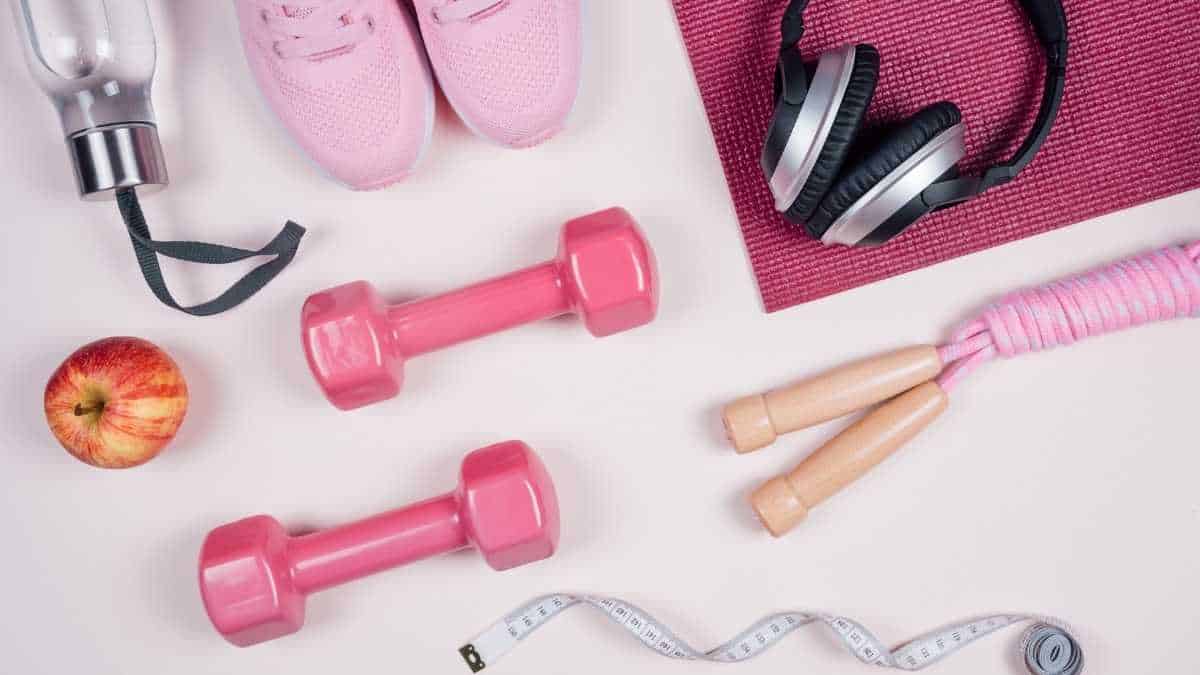 Why Is The 75 Hard Bad?
Adding any of the "rules" listed above into our lives isn't inherently bad. But, when we guilt ourselves for not achieving them, we set ourselves up for the endless guilt, 'wash,' repeat cycle. Let's take a look at some of the rules and ethics of 75 Hard:
Choose a Diet & NO 'Cheat' Meals
Andy does not claim to be a health professional and/or dietitian (thank goodness), and does indicate that before starting his program, you should consult a health professional.
The whole "choosing a diet" part REALLY worries me here. Without knowledge, choosing a random 'diet' (especially restrictive one like some of the fad diets recommended: keto, paleo, whole30, etc) could result in deficiencies. There are zero guidelines here and my guess is someone doing this challenge wants results FAST (i.e. 75 days) so they're likely to choose something more on the extreme end of things to just "tough it out". This? It's likely just going to backfire.
Here is an example: let's say you choose to adopt a vegan or vegetarian during these 75 days that also include increased exercise. Without proper planning adopting a plant-based diet, you could be deficient in calcium, protein, vitamin B12, D, iron, zinc, iodine, and omega-3 fatty acids.
PS. I do have a blog post that outlines everything you need to know about veganism for beginners!
Additionally, if you're an ice cream lover and deny yourself the ice cream for 75 days while going vegan there is a good chance you'll enter the restrict binge cycle here and go HAM on that ice cream after!
I talk about this more in my blog post on food obsession but we know that the more that we restrict foods, the stronger our brain response of reward, attention, and motivation is to images of foods, which can make us more susceptible to bingeing behaviors when compared to those who are eating enough to meet their needs.
Need more? There is another study that shows "dieters" will drink more of a milkshake VS non-dieters. Imagine this: I'm about to tell you to hold your breath for longer than you usually would when breathing normally. What would you do? Take a big breath of air right? You don't know when you'll get air next. Then, after going without air for a while and I say "Okay you can breathe!" you'll probably take another big breath, right? Same thing with food and restricting it.
Now it's important to note that this happens when you restrict food overall but also types of food. Even if you allow yourself to drink the milkshake but you think it's "bad" or "unhealthy" you will likely eat more than if you had a healthy relationship with food and had no food rules. See my post here on 12 reasons NOT to diet that goes over more science like this.
Nutrition IS important. I'm a Registered Dietitian, I know that. This is especially true when you're adding in exercise, like the 75 Hard Challenge mandates. When we exercise, we too are considered athletes. We may not be at the level of D1 or NBA players, but some basic nutrition knowledge (gentle nutrition!) on macronutrient timing and food combining & pairing can help us reach our fitness goals.
But just because nutrition is important doesn't mean you need food rules to accomplish nutritional health. We know that intuitive eating is the best way to prevent disordered eating and poor body image. And by adding these food rules when doing 75 Hard, it directly contradicts the mental progress it claims to give you.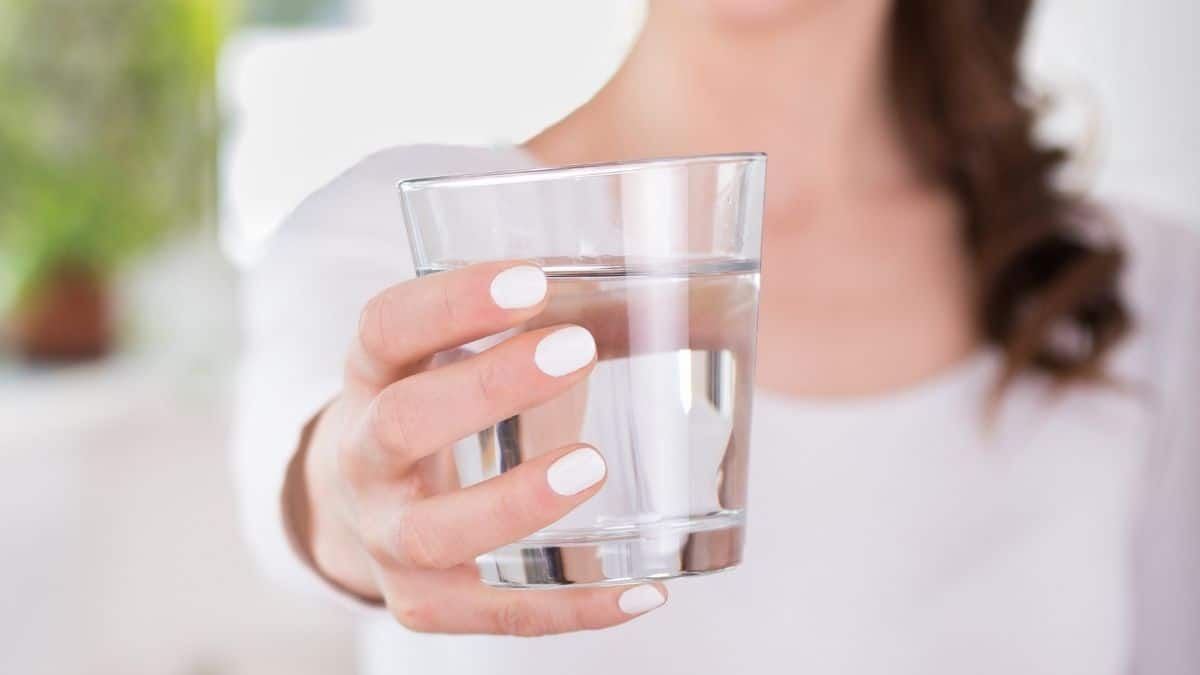 Drinking 1 Gallon of Water per Day
Okay now let's chat about this hydration part. The average hydration needs for males are ~15.5 cups (124 oz) of water per day and ~11.5 cups (92 oz) for females. But now we need to take into account that we get ~20% of our water needs through food that brings it to ~12.5 cups (~100 oz) for males and ~9 cups (72) for females. The 1 gallon of water intake that the 75 Hard suggests is much more than this at 128 oz.
(Note: These are JUST recommendations and estimates. Our hydration needs change based on our temperature, the amount of exercise we do, and how much we sweat. Obviously listen to your body and do what feels best to you!)
Yes it's true that when we increase our exercise routine, especially to 2 workouts per day (so unnecessary BTW)  it is likely we will have increased energy, hydration, and micronutrient needs from the extra exercise we are doing. What I think is happening here with the hight water intake of the 75 day hard challenge is that Andy's goal is to use water to fill the stomach to dull feelings of hunger. This does NOT work in the long term. Our bodies are smart. Remember that breath of air analogy I talked about earlier? The same thing will happen here. You'll probably intake a LOT of food and may experience extreme hunger when your body realizes "Oh.. I still need actually ENERGY, not just water in my stomach".
This is one of many reasons that consulting a medical professional (and Registered Dietitian!) prior to starting any fitness program, including the 75 Hard Challenge. I mean, you wouldn't drive your car without the proper amount and type of fuel, so why would you workout without the right foods to get you to your fitness goals?
Working Out Twice Per Day for 45 Minutes, Once Outside
So, this working out twice per day isn't necessarily bad either (I mean pro athletes do it) but it's not really necessary for the average person either. Plus, what if you're recovering from injury? Have little ones at home? You're a caretaker for a family member? You work full time and then need to keep your home in order? You live in the desert? Or we're in the middle of a polar vortex? Things happen!
Frisella claims these are all just excuses – and that you just lack the discipline to make it happen over these 75 days. To me, this directly contradicts the improved mental health that he claims you'll get. (Honestly, the whole 75 day hard challenge does because it stresses me the heck out just thinking about all of the rules!)
We go through seasons of life where exercise may or may not be a priority with all that is on your plate. By showing yourself some kindness and asking yourself 'What can I commit to now that is feasible for where I'm at?' Is it a 45 minute walk, 3 times per week? Great! Do what feels good mentally and physically. What you're committing to can ebb and flow throughout life.
Whatever goal that may be, making SMART goals that are specific, measurable, attainable, relevant, and timely for you is what helps you be successful – not choosing an arbitrary amount to reach to fulfill someone else's checklist. You know your body and your life best – and you should make goals for yourself that reflect that.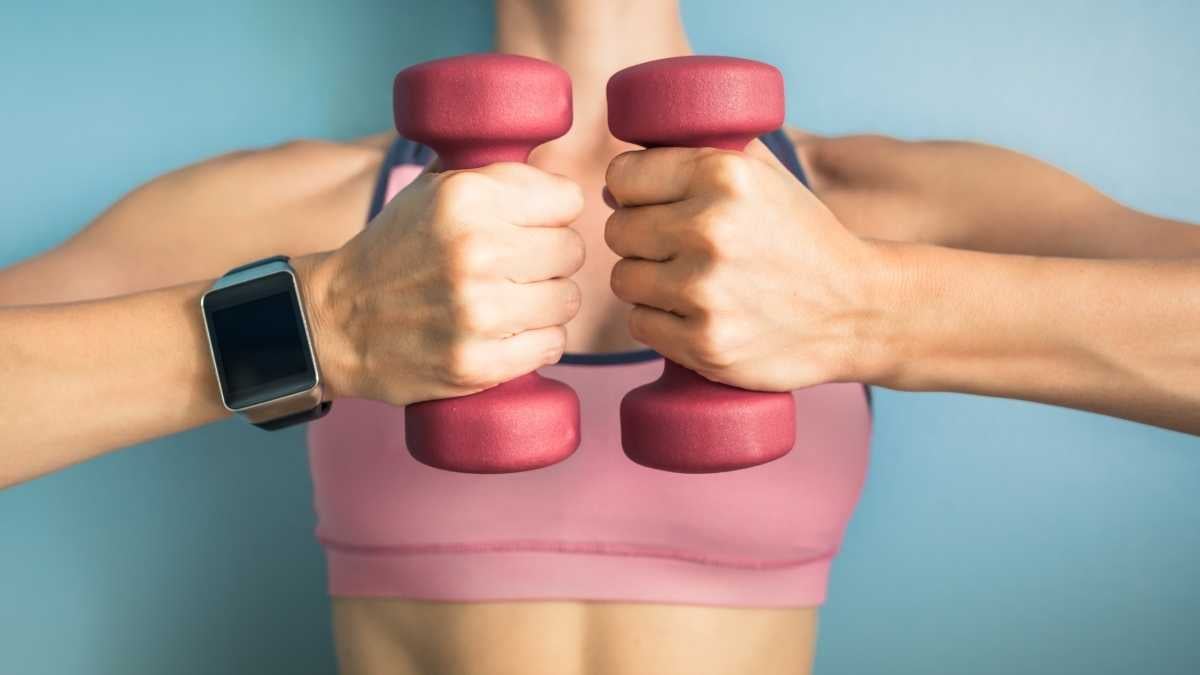 Progress Picture Every Day
I don't love this at all. Let's be real: some days I look like I got hit by a bus or that I'm slightly pregnant (when I'm not) from being bloated or not pooping. Our bodies change on a day-to-day basis and that is NORMAL.
As humans we like instant gratification. So, what would happen if one day you felt "good" in your body but the next day you were a little constipated and didn't poop, resulting in some tummy bloat? You might think "Well shoot… this isn't working. I need to restrict my diet more and workout harder!". When, in reality, that's totally not true and you're just digging yourself a deeper hole into the abyss that is the restrict binge cycle.
Furthermore, weight/size/bodyshape does NOT equal health. I talk about this more in my blog post on Health At Every Size (HAES Explained).
One of the reasons that we are drawn to challenges like this are that we like something to work towards, something to track. And I don't disagree! I like challenges too! But those progress pics? They really mean nothing and could really be harmful.
Another way to "track" could be keeping a journal on our mood and outlook to track our progress. I actually recommend to all members of The SociEATy, where I teach intuitive eating, to start a journal. We use it for so many things like tracking our wins, struggles, etc. It's so important to the learning process!
The challenge claims to impact our relationships, moods, and discipline, but doesn't measure it at all. I almost wonder if they just thew that part in there not make it not seem so much like you're just training a Navy SEAL? This goes to further show that one measure is not an accurate measure of our progress!
Reading 10 Minutes Per Day
Okay this I can get down with. We know that reading (though not necessarily non-fiction!) is associated with increases in our brain activity, may have a protective effect on our brain matter, and may increase our longevity.
So if you've been itching to read the latest Hunger Games book or Bridgerton, go for it – don't limit yourself to non-fiction or self-help books. Reading is (and should be!) fun, no matter what you're reading.
But, again. Be flexible with this! If you miss a day SO WHAT! Stressing about it isn't worth it and, again, directly goes against that improved mental health & wellbeing that everyone claims happens.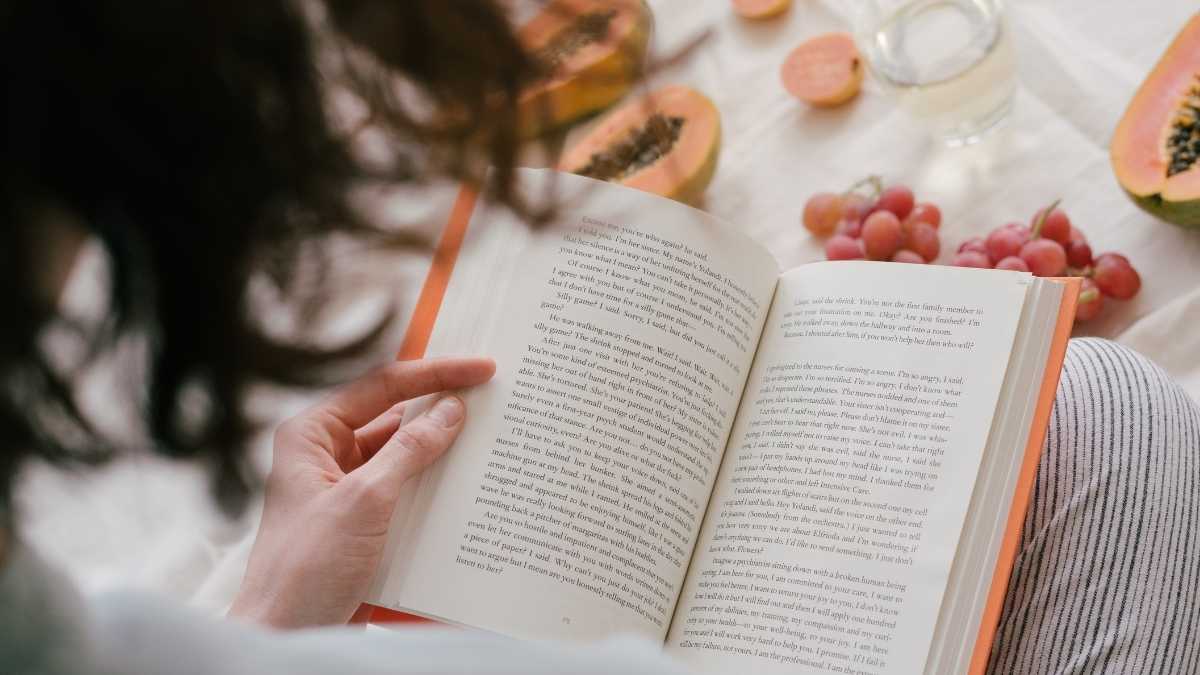 Issues With The Ethics of 75 Hard & 1st Phorm
At this time, 1st Phorm, the company Frisella is a CEO of, does not indicate that their products are third party verified. Why is this important? Third party verification is proof by someone outside of the company that what a company is saying is in their supplements actually IS in there.
This is important because the FDA does not intervene on a food or supplement (considered a food not a drug under the FDA's current standards) until there are reports that it is dangerous.
Knowing that 1st Phorm does not third party test their supplements, it's important to think of the ethics behind 75 Hard Challenge as well.
Societal Injustices Of The 75 Hard Challenge
Not to mention the ridiculous claims that you can take control of your life in that time. It is voiced from a place of privilege and doesn't take into account the environmental, policy, and access issues many people face in improving their health.
Many studies have indicated that health and wellness are often tied to where we live and what is a part of our environment. The 75 day hard challenge can easily play into the lie that all aspects of our lives are controllable, and just need more discipline. This is harmful to marginalized communities & people who have struggled with unhealthy behaviors in the past.
75 Hard's guidelines (rules) are extreme all in combination together. It doesn't take into account people's history with food, exercise, mental health, etc. and gives arbitrary amounts to do these things, without the guidance of a health professional + listening to one's internal and physical cues to rest.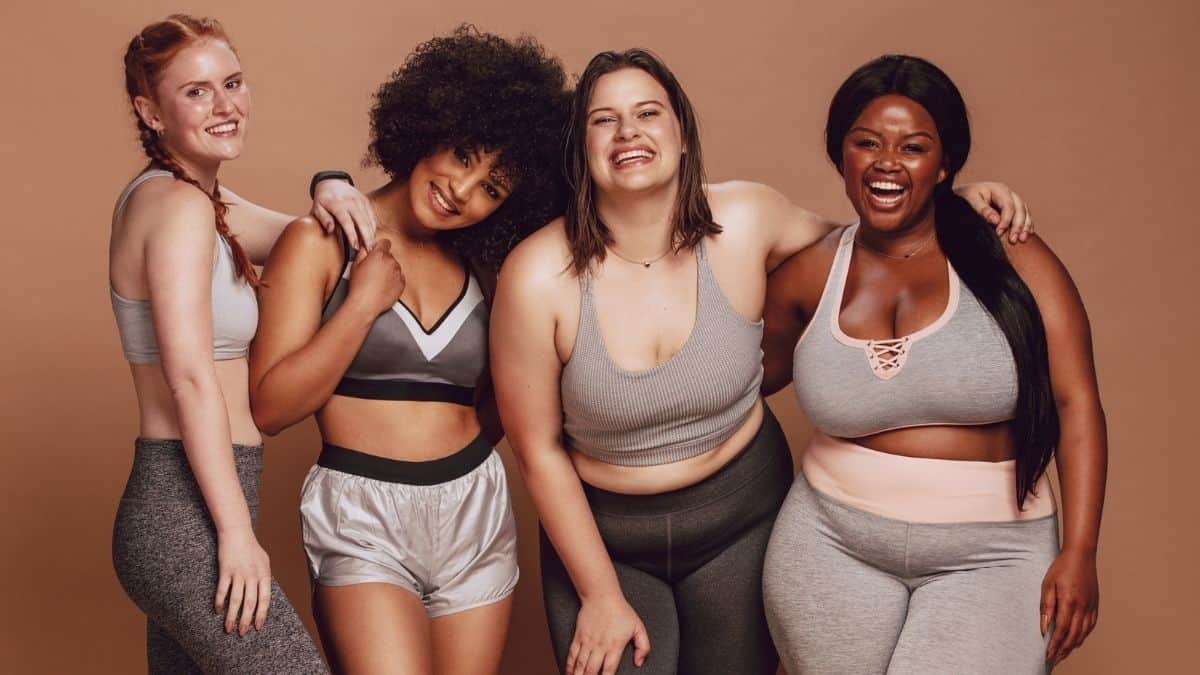 Are There Any Benefits To Doing The 75 Hard Challenge?
In Frisella's book and podcast, he also mentions further challenges once you've completed 75 Hard that include practicing acts of kindness. Literature suggests practicing kindness can help improve our immunity, stress response, emotional intelligence, and empathy. And I think practicing kindness is something we can all do more of.
If you're coming from the curious place of 'what could I accomplish in 75 days, with some hiccups, self-forgiveness, and listening to my body?' is a good place to be. Measuring a challenge like the 75 hard for not only completion, but how you feel is a good way to set goals for yourself.
By putting more emphasis on health behaviors we know that we can improve our overall health. Needing to do all of these things to do a successful '75 Hard Challenge' isn't necessary. I think setting a goal for what you can reasonably achieve in 75 days can be motivating to set up healthy behaviors that last a lifetime.
Now, it's okay to like a challenge and to crave a routine. However, we shouldn't just be placing all of these arbitrary rules (such as with 75 Hard Challenge). This is especially true when most of us have already made so many adjustments (thanks 2020!) and add will likely be adding unnecessary stress (which can harm our health!)
I think having support and having accountability for your health behaviors changes with a community on the internet CAN be beneficial. I resonate with that, and that's why I've created The SociEATy for you to be around people with the same like minded goal to free yourself from food rules – not make more of them- and find food freedom that feels good mentally and physically.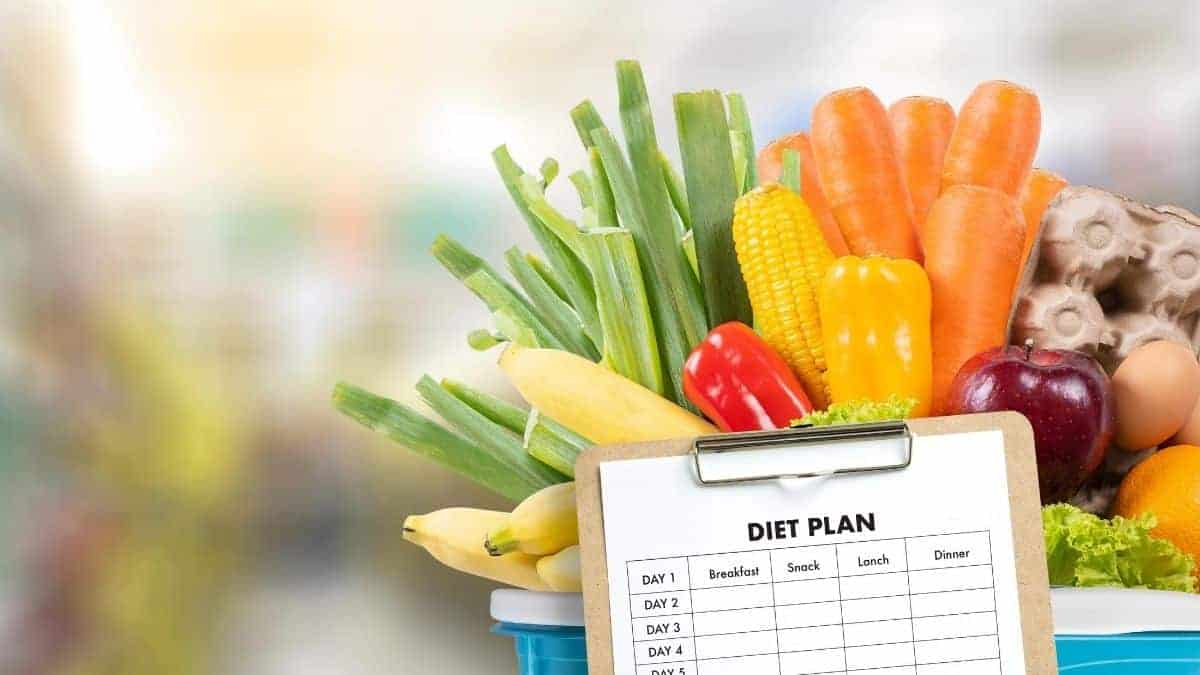 Takeaways From This 75 Day Hard Challenge Review
Short answer: It is not that adding all these behaviors are inherently bad but adding them in a rule-type fashion can be.
But, by following 75 Hard Challenge's rules to arbitrary amounts and not showing kindness to ourselves when we do slip up, we fall into the endless guilt-wash-repeat cycle that diet culture has us believe and 75 Hard pervases.
If you'd still like to pursue the 75 Hard Challenge, I'd suggest a modified version of 75 Hard, with some forgiveness on the slip-ups, and fitness, hydration, dietary, and reading goals that make sense for where you are at right now. Ask yourself this question from a place of curiosity: What could I accomplish in 75 days if I put my mind to it? make SMART goals (like we discussed above) that focus on how you'd feel mentally & physically (not look like!), and go for it!
Have you ever thought about doing the 75 hard challenge? Did you try it?! Leave a comment and let me know- I'd love to hear from you!
Other Blog Posts You Might Like:
XOXO
-Colleen
This blog post was written by Colleen Christensen, RD and researched and written with the help of Amy Sharn, MS, RDN, LD.