If you're looking for a healthy shake to replace meals or just as a protein boost, you may have heard of Shakeology. But what is it? Is it a meal replacement shake like SlimFast or Ensure? Or is it just a fancy protein powder?
I'm a dietitian, so I decided to take a closer look at Shakeology and see what all the fuss is about. Keep reading for my review of this popular shake! I'll let you know what is in the packets, if I recommend them for healthy eating, and how they might fit into your Intuitive Eating practice.
(If you're new here – welcome! I'm Colleen, Intuitive Eating registered dietitian and founder of The SociEATy, the coaching program for gals to bid farewell to restrictive diets forever in favor of real health, wellness, and joy for eating and living).
still confused about what intuitive eating is?
learn more about the non-diet approach
Let's kick off this review of Shakeology – what is it?
What is Shakeology?
Shakeology is a protein shake made by Beachbody, a company known for its at-home fitness programs like P90X and Insanity. The shake, available since 2009, comes in powder form and is meant to be mixed with water or milk. It comes in several flavors, including chocolate, vanilla, strawberry, cafe latte, and cookies & cream.
(Psst! Beachbody also has a nutrition program called 2B Mindset, which I reviewed here).
Many folks want to know: is shakeology a meal replacement? As a full-grown adult, I can predict that you're going to get hungry really darn quickly after slurping only a Shakeology shake.
An actual meal should have a lot more than what is included in one shake: more calories, more protein, carbs, and fat.
While people do use Shakeology as a meal replacement, it isn't what I'd recommend. Why? Because it doesn't have all the nutrients you need for an entire meal. To put this into perspective the 140 calories of the vanilla shake itself is less than 10% of the average woman's energy needs. And? It's not even enough to be a meal for a toddler! Now, keep in mind I don't advocate for calorie counting because we all need a different amount of calories per day and only your body can accurately tell you how much that is.)
Shakeology ingredients
So, what's in a shakeology shake? Let's explore the ingredients!
Shakeology ingredients include protein powders (either pea protein or whey) as well as fruit and vegetable powders, vitamins, minerals, probiotics, probiotics, and more. They are wanting to position themselves as more than just a protein powder with health-boosting ingredients.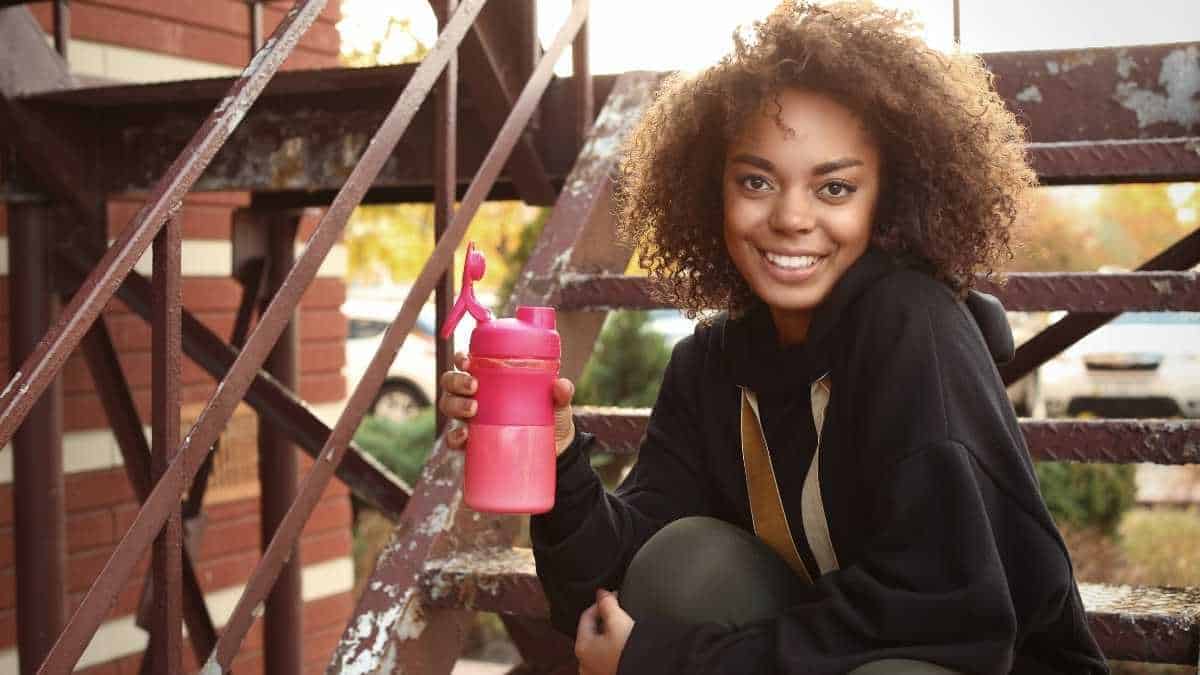 Anti-inflammation
Some of the ingredients in Shakeology are reported to be anti-inflammatory. This is true!
They just aren't only found in the shakes.
If you're interested in finding these benefits in regular food, you can learn more about that here: Your Intuitive Eating Anti-Inflammatory Food List.
Protein
In fact, the Beachbody blogs go into great detail about How Shakeology Ingredients Work Together in "synergy". But the truth is, regular ole food provides the same benefits as a Shakeology shake. Most of what you're paying for here is convenience.
And honestly? I have nothing against convenience. I also use protein powder as part of my own gentle nutrition, I just don't attribute anything magical to it. In fact, a few of my favorite protein-boosted recipes are:
So, I am not "anti-protein" at all, but I do pay close attention to the why behind a choice. I'll go into that a bit more later on in this post.
Meanwhile, I offer a few things to think about if you're considering using protein powders in this blog post: Whey Protein vs. Plant Protein: Which is Better for Intuitive Eaters?
Shakeology nutrition facts
If you were to look at the Shakeology nutrition facts, they vary a bit from one flavor to another, but in general, you would see that one serving has about 140-160 calories, 16 or so grams of protein, and 7 grams of sugar.
Beyond the macros, Shakeology has a proprietary blend of ingredients that are marketed to be extra beneficial to the masses. "Our proprietary blend includes unique ingredients like ashwagandha, reishi, and chaga, which you don't usually get from an ordinary diet."
Translation into real talk? Proprietary just means secret. The company wants to protect its unique formula so that other shake-makers can't duplicate its product. That isn't good or bad, it just makes it a bit more tricky to evaluate some of their health claims.
Fiber
Each serving of Shakeology has 6 grams of fiber. This is a great thing: most of us are not getting enough fiber each day so for some of us, having a Shakeology shake is one way that you could choose to fill that gap.
Having enough fiber (as well as overall carbs, protein and fat) helps meals and snacks to be satisfying for longer. In the Intuitive Eating space, we talk about this with the term "gentle nutrition". It means that nourishing your body with fruits, veggies, whole grains, and so on is part of the picture, we just don't need to take it so far as to make rigid rules around these foods (or any food, for that matter).
It is possible to have too much fiber. I cover that in detail right here: Fiber: How Much Is Too Much?
Omega-3s
In Shakeology Shakes, you are drinking 250mg of a kind of omega-3 called ALA – not a huge amount.
Throughout our foods and drinks, there are different types of omega-3 fatty acids: these are ALA, alpha-linolenic acid, DHA, docosahexaenoic acid, and EPA, or eicosapentaenoic acid. ALA mostly comes from plants, DHA and EPA from fish and other animal foods.
The body can convert the ALA you get from food into DHA and EPA, however, we're not all that great at it. Thus, it is also important to get those omegas from the foods you eat. Moral of the story: it's important for our bodies to consume this type of fat, yes, but these shakes aren't the magic bullet for that that they may be positioned as.
How is Shakeology sweetened?
Most flavors of Shakeology are sweetened with about 7 grams of sugar per shake (this is about two teaspoons).
Members of the SociEATy are often asking about sweeteners (natural and artificial), so I have a blog post about that here: Is Unrefined Sugar Really Better?
In addition, Shakeology shakes are sweetened with a blend of stevia and monk fruit; two sweeteners that naturally occur in plants and don't have any calories.
Is Shakeology gluten-free?
Some folks need to know: is Shakeology gluten-free? Most flavors are at this point and if so, the packaging is labeled with the gluten-free symbol. You can find out more from the Beachbody website here: Is Shakeology certified as Gluten-Free?
Is Shakeology vegan?
It depends on which flavor you pick. Some of the flavors of Shakeology are made with whey protein powder, so those are not vegan.
Other flavors are made with pea protein powder and are fully vegan.
Is Shakeology organic?
And finally, is Shakeology organic? Nope.
(Organic vs. not organic is a hot topic. My two cents: Organic vs Non-Organic: Which Is Better?)
Is Shakeology a Superfood?
No…but not because Shakeology is missing an ingredient, it isn't a superfood because that is a totally made-up word used by marketing gurus to make a product sound better.
"Superfood" is just a label that anyone can slap onto any product…calling something a superfood is just an opinion, nothing magical.
Is Shakeology safe?
One thing that surprises a LOT of the SociEATy members is that there are very few regulations for the safety or efficacy (i.e. – does it "work") of supplements. This includes vitamin, mineral, and herbal supplements but also protein shakes like Shakeology.
In order to be an informed consumer, I recommend choosing vitamins, minerals, and protein powders that have been verified for safety and efficacy by an independent 3rd party. Shakeology does use 3rd party testing for their shakes and I love that.
How is Shakeology supposed to be used?
Beachbody talks about many reasons that you might want to consider drinking Shakeology each day. Even twice a day if you're really daring… one of the top reasons gives this Intuitive Eating dietitian pause: they promote using Shakeology for weight loss. (I don't advocate for intentional weight loss because it almost always backfires into more weight gain. You can learn more about my approach to weight here: Is Wanting Intuitive Eating And Weight Loss Possible?)
For example, once you open up a certain flavor to explore the details a bit more, you'll quickly be faced with a before and after photo showing someone who lost weight after drinking Shakeology. It is clear that weight loss is a top benefit promoted in subtle and not-so-subtle ways on their site.
In addition to replacing some or all of a meal, Beachbody says that you can use Shakeology shakes as:
A snack
A healthier dessert (harrumph – if you ask me, you're allowed to have whateverthehell you want for dessert, nutrient-dense or just full of fun)
Portable foods (as an alternative to fast food)
To boost snack foods (i.e. – adding the powder to make snacks and such).
Can you drink two Shakeology shakes a day? Sure: but I don't recommend replacing two meals with only a shake. That's far too little energy and nutrition to fuel your day and a recipe to cultivate extreme hunger. Feel free to bust some myths with me here: The Truth About Extreme Hunger.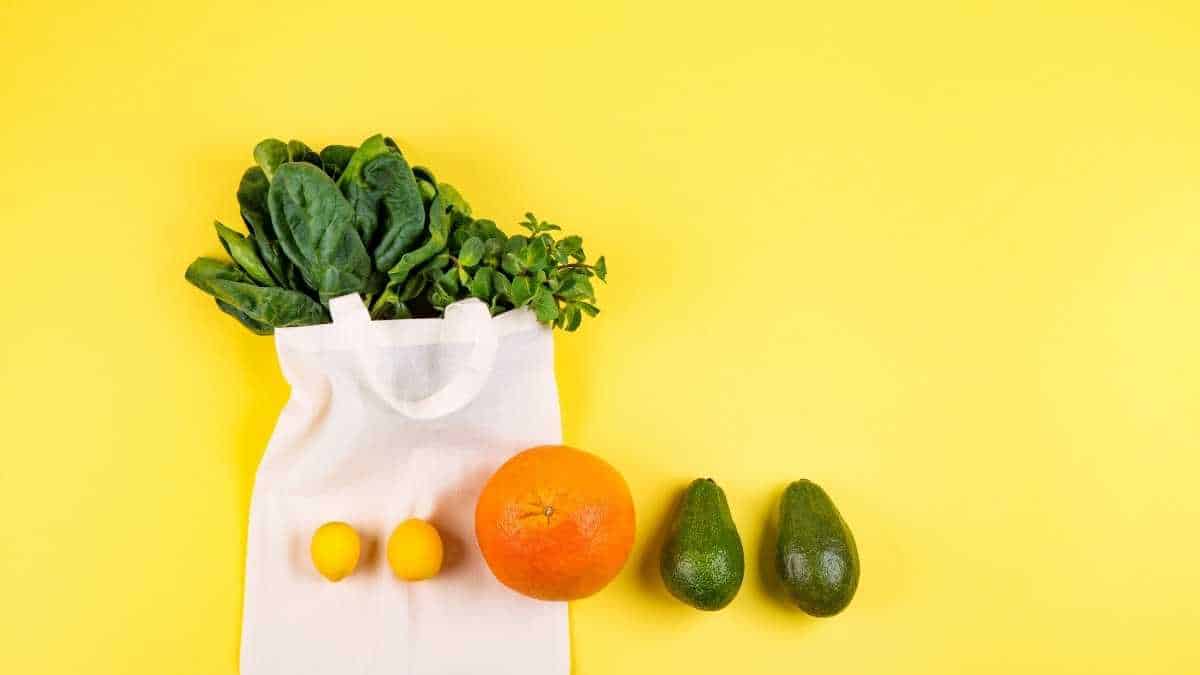 Does Shakeology work?
Depends on what you mean by "working".
Does Shakeology help to add some nutrients to your day, including protein and fiber? Yup!
Is it a convenient snack to take with you or to use to reduce decision fatigue when you're unable to decide what to eat? Also yes.
Can it promote weight loss? Perhaps in the short term. I doubt it, in the long term. Shakeology did fund a study of their product, which I appreciate. It is important to be able to back up your claims with real data.
So far, there is one small study that looked at hunger and desire to eat after drinking Shakeology shakes or an alternative. They found that the study participants were less hungry with the Shakeology shake as compared to alternatives with less fiber and protein, but the same amount of calories.
But: before you assume that there is anything magical about the shake, just keep in mind that any high protein/high fiber snack can accomplish the same satiety. One pear and some almond butter or a Greek yogurt and berries might have about the same amount of fiber and protein.
So, is Shakeology worth it? That is up to you to balance the cost with the potential benefits – let's dive into the cost now.
How much does Shakeology cost?
Shakeology is available for purchase on the Beachbody website or via your personal coach… Shakeology costs about $130 for 30 single-serve packets. When you break it down, it's about $33 per week.
How much is Shakeology monthly? That depends on how many shakes you drink in a typical day: if you drink one shake per day you'll be spending about $130 per month. If you drink two shakes per day, you're looking at about $260 per month – wowzas!
When you purchase Shakeology, you're likely buying them through a coach. Let's talk about them.
What is a Beachbody coach?
You may remember that at the beginning of this post, I mentioned that I'm a registered dietitian, RD for short. If that term is new to you, let me tell ya: the training to become an RD is intense. Like pre-med intense.
It's a funny thing about food: so many people like to consider themselves an expert just because they eat or because they had one good experience (no matter how short-term) "work" for them.
Just because I'm dog-mom to the amazing Theo does not make me a vet, right?
One gripe I have about the Beachbody coaches is that there is no required training to become a Beachbody coach. None.
This means that they are not qualified to provide individual nutrition advice, but I wouldn't doubt that they do. This has the potential to cause harm in a big way. It can also mean that the coaches are shaming people for their food choices. For example, the language in this post is so gross. Shame is just NEVER a good way to encourage someone to make a positive change!
I also have to question when folks are making recommendations that can garner them a sale. Are they really keeping your best interest in mind if they are trying to boost their own income? I had a great chat about leaving an MLM business on my podcast. You can tune in here: Leaving an MLM Coaching Biz for Intuitive Eating [feat. Mindi Garcia].
So, what if you like the potential convenience of the shake but not the price? I have a few ideas for you next.
Can I make my own Shakeology?
What if you like the idea of additional nutrients and convenience…but not the price? You can make your own Shakeology shakes. I have a few ideas of how to do that, right here: Shakeology Alternatives.
You can also consider taking a multivitamin and probiotic and eating fruits and veggies most days. There are many right ways to nourish your body. A protein shake can be part of the program, but it is nothing magical or essential.
So, we have covered quite a bit of details about Shakeology. Let's wrap things up with a good ole pros and cons list.
Pros and cons of Shakeology
You get to make the decision that works for you! In my opinion, based on the company website and their provided information, here are the pros and cons of using Shakeology:
Pros of Shakeology
The shake provides a good amount of protein, vitamins, and minerals.
They're convenient.
Many people enjoy the taste.
You don't have to use a blender.
They have dairy-based and vegan options to suit your preferences.
They can help to boost your fiber intake.
Cons of Shakeology
It is an MLM business, meaning folks have the potential to make money off of their (potentially inaccurate) recommendations.
The shakes are kind of expensive
The ingredients are not magical. "Superfoods" are not actually a thing and the amounts of the adaptogens are not disclosed.
Using a shake for weight loss isn't actually good for your health long-term and any weight loss will likely come back. Weight also isn't a true measure of your health (or worthiness, for that matter).
Bottom line: is Shakeology worth it?
Like so many things in life and nutrition a tool is just a tool: the real importance is how you use it. In this review of Shakeology I aimed to sift through the myths and facts to let you know how you might think through the decisions that best serve your fabulous life.
If you enjoy drinking Shakeology, they fit into your budget and they offer convenience that you enjoy – go for it!
But if you want to use it as a substitute for a meal, to promote weight loss, or because you think that they offer nutrients that are magical and not available in real food, I'd ask you to reconsider. Your intentions, and how you use the tool matter.
Best alternatives to Shakeology? Intuitive Eating!
As I mentioned above – Shakeology is a tool. You can use any tool to find convenience…or to control your life, your food intake, and your joy around eating. I recommend ditching food rules for true health and satisfaction, and I show you exactly how to do it (for free) right here:
5 Steps To No Food Rules!
Whether you're brand spanking new to Intuitive Eating or you've tried it before, you'll identify your next steps—or the missteps that left you bingeing and thinking Intuitive Eating wasn't so intuitive for you!
Need more guidance? Be sure to check out my YouTube channel for more tips to help in your intuitive eating journey!
XOXO,
Colleen