Carbs are a super important nutrient for our bodies (despite what the keto diet says!) But… are some better for our bodies than others? In this blog post we will talk about what "smart carbs" are and if they're actually THAT much better for your bodies than other carbs!
What Are Smart Carbs?
There is no official definition for what a "smart carb" is, though a quick Google search for this term reveals it's another way to describe complex carbohydrates. As an intuitive eating dietitian I really do NOT like the term "smart carbs" because it implies that other carbs are "dumb". Which totally isn't the case. We'll get into this more in a minute and I'll explain why.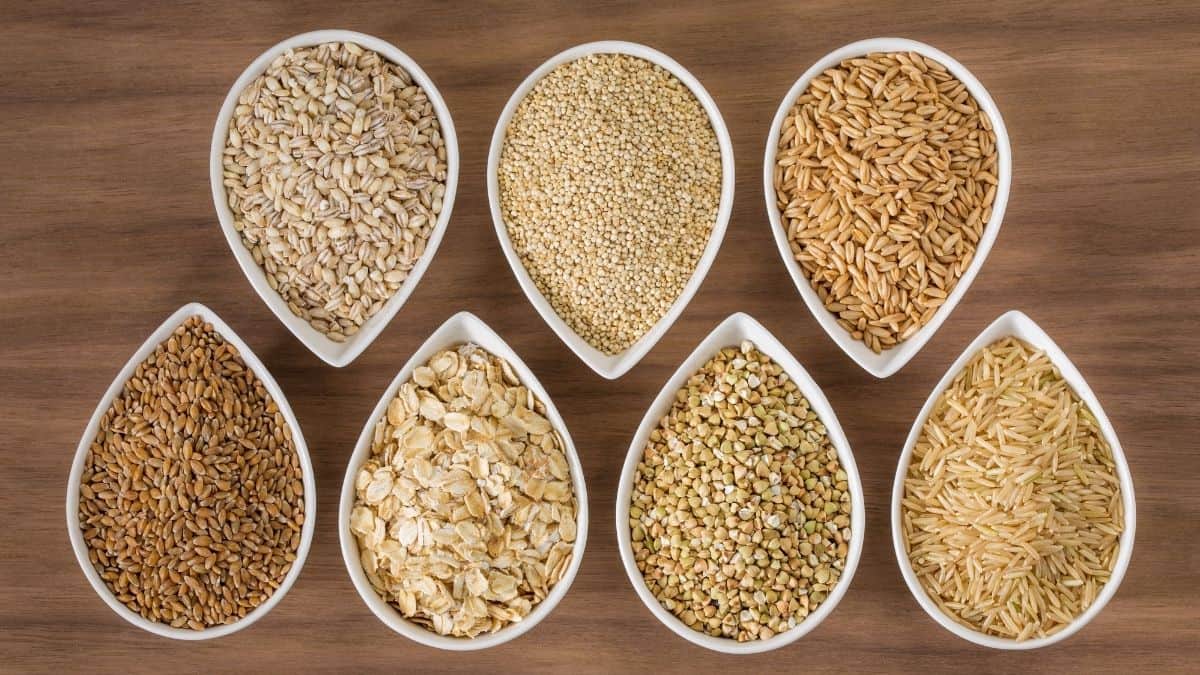 Complex carbs contain typically more vitamins, minerals, and fiber and include "whole grains". Fiber helps our bodies digest food slower and can keep us fuller longer. Vitamins and minerals are the essential nutrients to keep our metabolism going among MANY other processes in the body, even down to our eyesight.
Whole grains are one example of "smart carbs". A whole grain contains all parts of the wheat plant including:
Bran – coating of the grain, protects the grain
Endosperm – inside of the grain

Contains energy (carbohydrate & protein)

Germ – the 'seed-like' part of the grain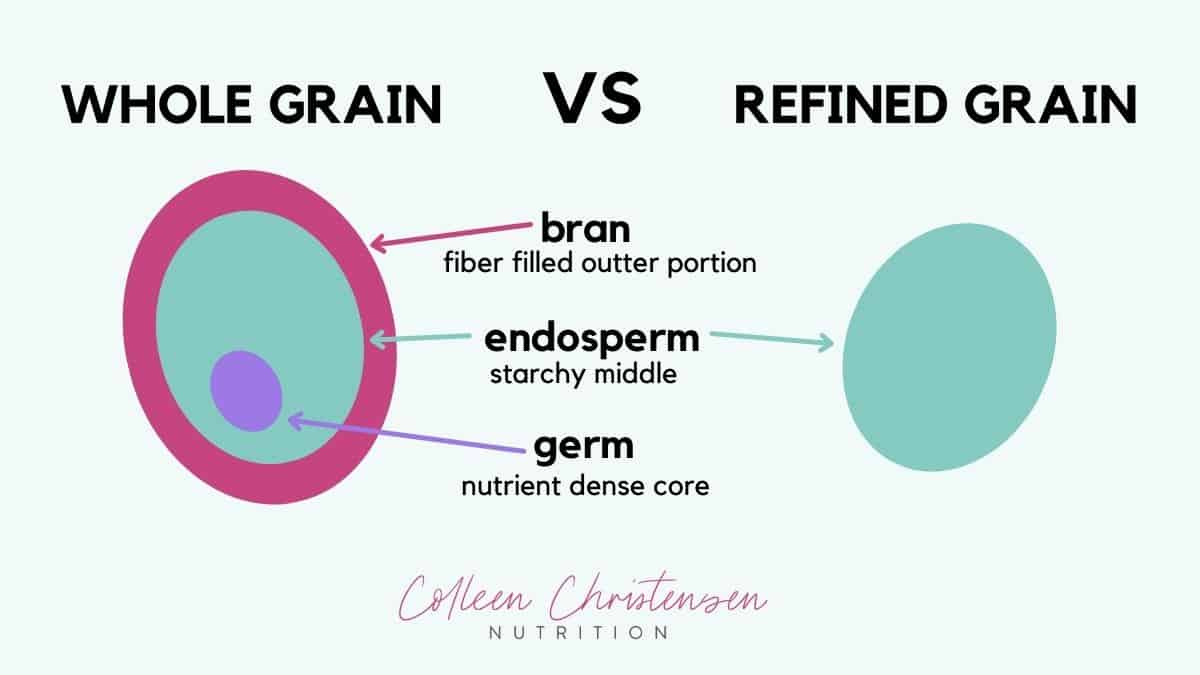 Whole grains can be found in products such as whole-wheat breads, pastas, crackers, brown rice, oatmeal, and popcorn.
Refined grains are an example of a "simple carb" or what one could deduce as a "dumb" carb. (Again, very NOT into this language- but it's floating around out there so I think we should address it.)
Simple carbs also come from the wheat plant but have the bran and germ removed, meaning that they still give energy from protein and carbohydrates, but the fiber, vitamins, and minerals are not included. Refined grains can be found in products such as white flour, white bread, and white rice.
Each have their own role in our diet, and even in recipes! Using different types of flour with different carbohydrate type proportions help to give us the taste and texture in breads and pastries that we love!
Why We Should Stop Labeling Foods As "Smart" or "Dumb"
So what's the harm in labeling complex carbs as "smart carbs"? Inherently, we're saying that one food is smarter, or better for us to eat than another – when that isn't the case.
All foods fit into our diet.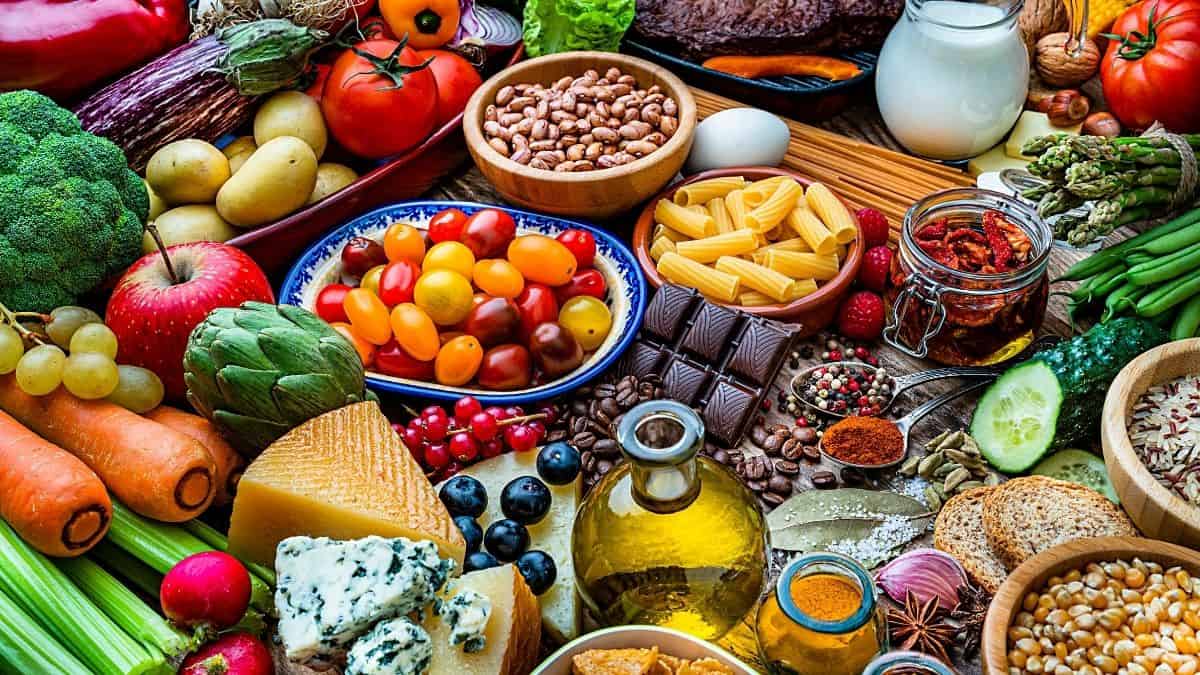 We need refined grains because they are fortified with necessary vitamins and minerals. We need them so much so that the US government determined the cause of several birth defects could be prevented by fortifying refined grains to make sure that women were getting the nutrition they need for their bodies as well as while they were growing children.
It's important to keep in mind that food does not have moral value, it's objects that bring us fuel, provide the opportunity to come together with those we love, and help us to connect with our own culture and learn about others. I always say this "All food is nourishing. Some nourish our bodies more and some nourish our souls more. We need and deserve both."
In my previous post on why you're obsessed with food, I explain that when we label food as "dumb" or "bad", we open ourselves up to obsessing about the "forbidden fruit" and can eat more than we want of the food.
I even felt this way once around those LoftHouse soft bakery sugar cookies. Ya know, the ones you always see in the grocery store with bright frosting and sprinkles? Welp, turns out, once I broke my food rules (learn in The SociEATy intuitive eating membership community how to do this!) I didn't even like them! BUT the fact that I was labeling them as bad and demonizing them? Yeah, that made me WANT them!
So Why Are They "Smart Carbs"?
Smart carbs have been labeled "smart" because they are more nutrient dense than refined carbs. All carbs provide our bodies the energy we need throughout the day and are found in a variety of foods including grains, fruits, vegetables, milk, yogurt, and beans. Some carbs, like whole grains, are considered more nutrient dense because they contain fiber, vitamins, and minerals.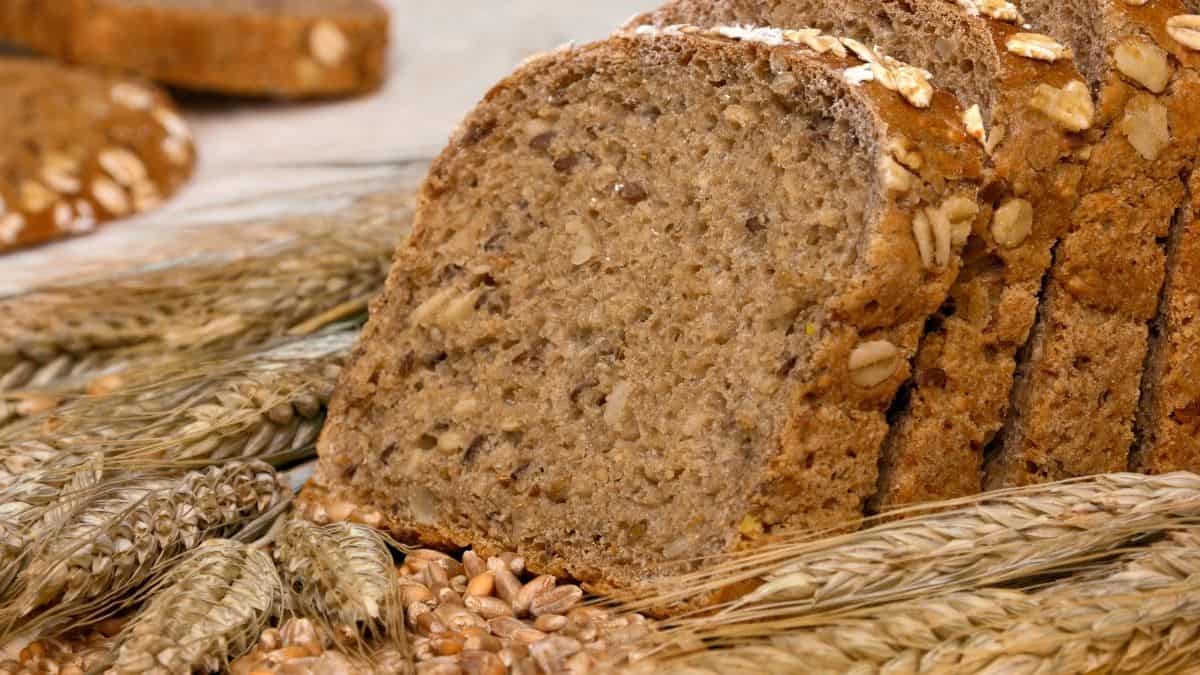 One might choose a nutrient dense carbohydrate because of their benefits for chronic disease management and gut health.
How To Use "Smart Carbs" As Gentle Nutrition
So, how many whole grains should you eat each day?
According to the Dietary Guidelines for Americans, half of the grain products we eat should be from whole grains. As mentioned above, it's many times necessary that we do get refined grains in our diet to get all the nutrients that are in fortified grains and/or if we're interested in having children. Plus sometimes they're just what we WANT! And that's totally fine! Satisfaction is VERY important! Practicing some of what I call "gentle nutrition" by selecting a variety of foods, can help make sure we are satisfying our nutrition needs and eating foods that satisfy us.
But…too much of a good thing can be too much of a good thing. There is fiber in the whole grains which is FAB! It helps keep us full and satisfied longer. I'm here for it! Just be wary of eating too much fiber from whole grains – that can cause constipation!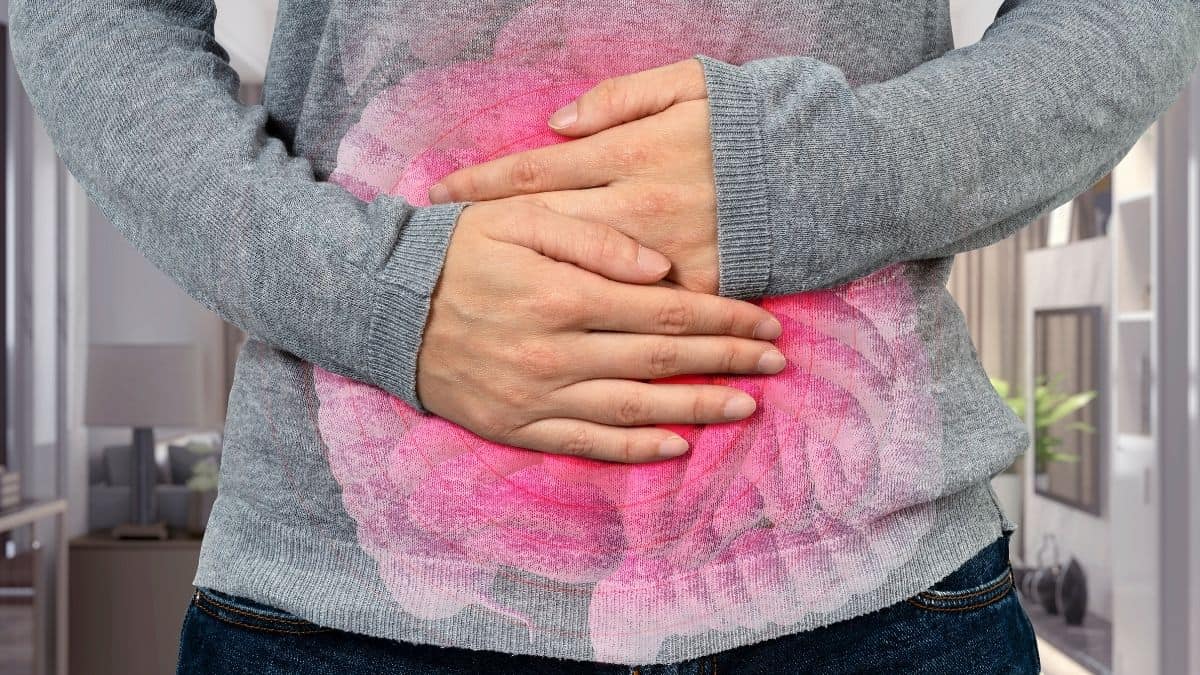 So what should I be looking for when I'm buying food at the store?
Whole Grains/Nutrient Dense Carbs – Look for the first or second ingredient on the food label to read "whole grain wheat". This will tell you that the product does contain whole grains.
Refined/Fortified Grains – Look for "enriched flour" on the label of any refined grain. Enriched flour means that the product has B-vitamins and iron added for health benefits.
So what are some ways that I can mix up the whole grains and refined grains in my diet?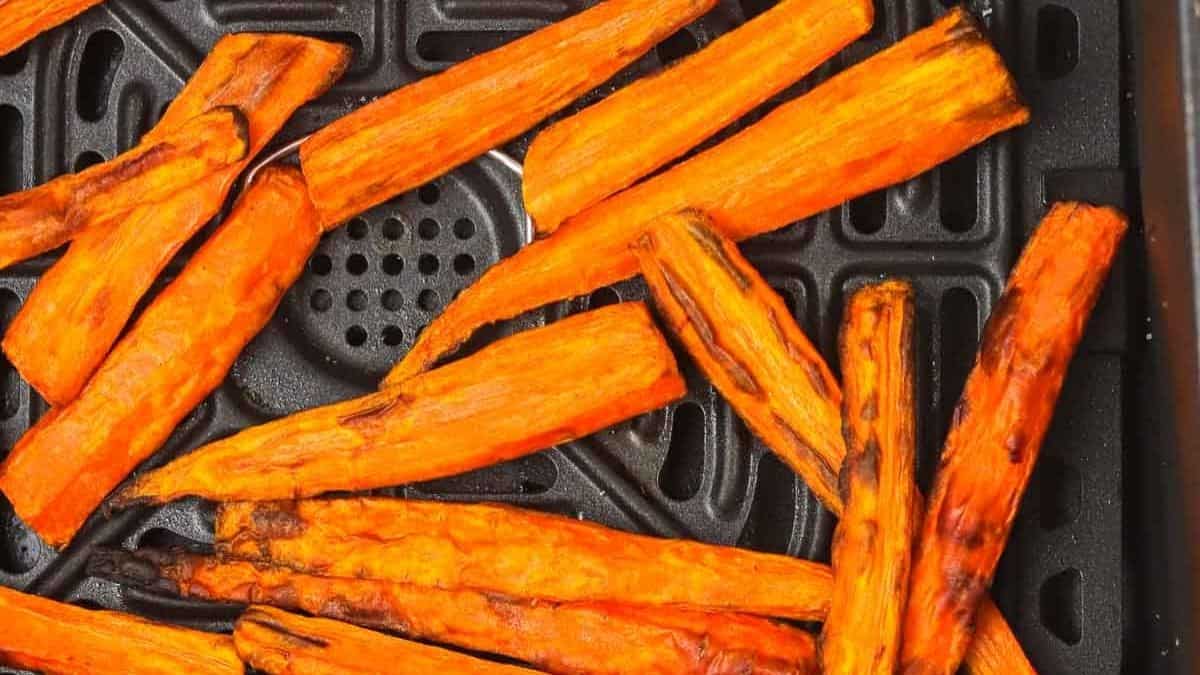 One thing to note here is that, remember, satisfaction matters! A real life example for me? Rice. Personally, I don't love brown rice. It's not bad but white rice is much more satisfying to me. So I buy white rice! When I make white rice, which pairs so well with air fryer orange chicken, I'll add some veggies in there for the gentle nutrition piece and to get some fiber. No sweat over not having a whole grain! But when it comes to bread? Sure I'm down with whole wheat! It is just as satisfying to me as white and especially at lunch I'm all about not feeling hungry super soon after – I got things to do!
I also like to use whole grain flour in baking like when I make these blueberry whole wheat greek yogurt scones or these double chocolate buckwheat banana muffins!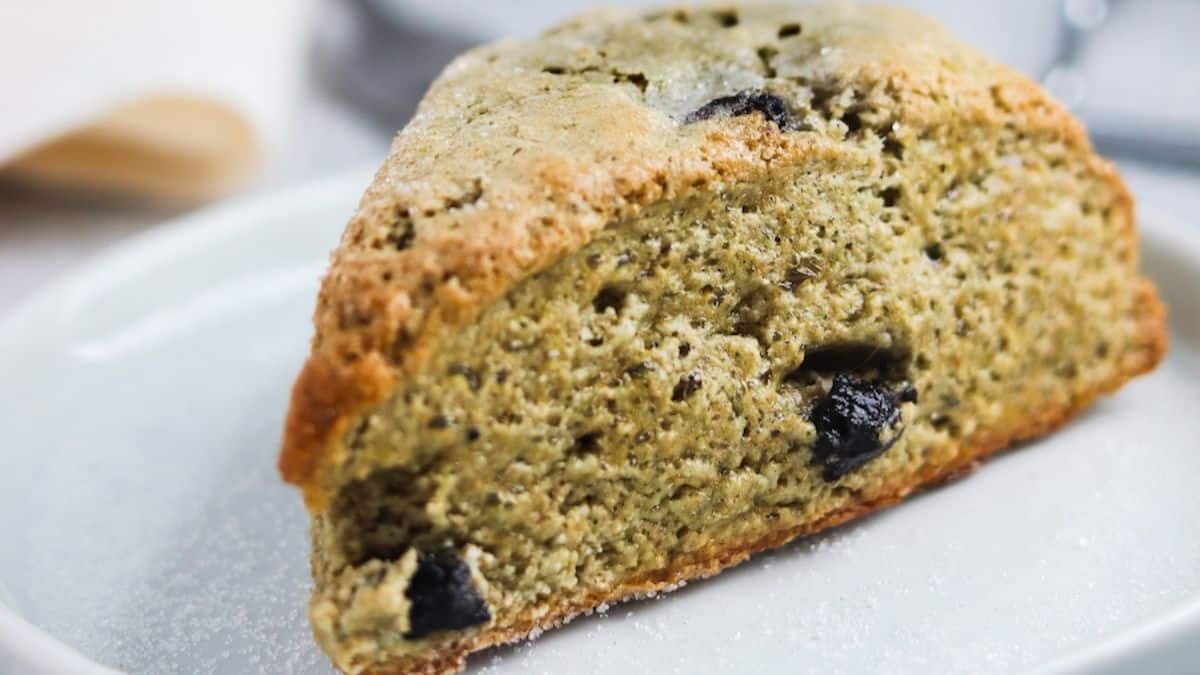 A Final Note On "Smart Carbs"
If we're gonna call carbs smart, they're all smart – because they provide us with the energy, vitamins, minerals, and fiber our bodies need to function. Whole grains and refined grains both give us the nutrients we need to get our metabolism running and body processes.
Remember: Some foods nourish our bodies more and some our souls. We need and deserve both! ….maybe we should all tattoo that on our forehead!
If you're looking for more guidance on how to become an intuitive eater and find a style of eating that feels good mentally AND physically (hello enjoying cupcakes AND carrots!) I'd love for you to join us in The SociEATy intuitive eating community!
Other Blog Posts You Might Like:
XOXO-
Colleen
This blog post was written by Colleen Christensen, RD and researched and written with the help of Amy Sharn, MS, RDN, LD and Haley Hauck, RD2B.